Track Attack Notes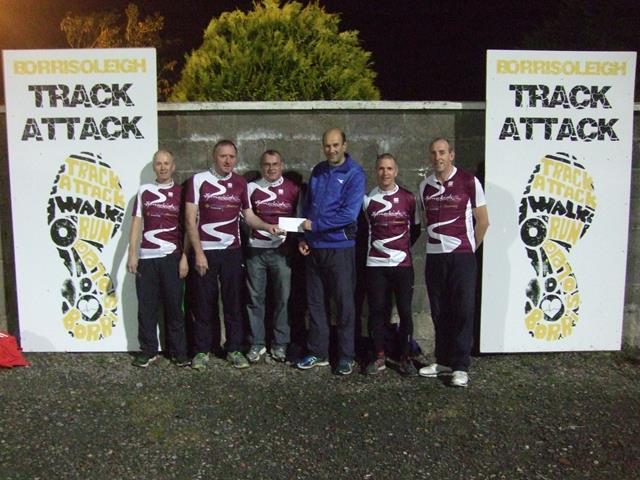 Borrisoleigh Cycling Club presenting a cheque for €1025 to Track-Attack for the further development of the Borrisoleigh track.
L-R Christy Reid, Ruairi O'Connell, PJ Delaney, Paddy Ryan, John F Kennedy, Tom McGrath.
Cooney Brothers Ruling Supreme
The Cooney brothers Nicky and Will are ruling supreme in their respective groups of the Planet Track-Attack Series following some excellent performances in the four rounds to date. Overall the Series is surpassing all expectations with numbers hitting close on 170 each week and with every passing round, the level of performances from the athletes right throughout the various 16 groups is getting increasingly more impressive and the improvement rates are hugely evident when comparing the performances and times from week 1 to week 4. Competing in the 4km distances, Nicky hit the front once the starting whistle echoed around the track and the blistering pace he set resulted in the field struggling to prevent a gap developing. His impressive display saw him shave 67 seconds from his previous best, returning to base in a time of 15:30. He now holds a 2 minute plus lead at the head of the Pluto group with John Ryan and Aaron Reid currently laying claim to the 2 remaining podium placings. A time of 19 minutes flat resulted in Will Cooney laying down a challenge for all his Neptune group members to try chase him down over the coming weeks. He has widened the gap at the summit of the group to 3 minutes so the likes of Martin Fahy and the impressive young gun Eamon Groome who are his closest challengers will have to up the pace in the remaining rounds in order to wrestle the league lead and title away from him.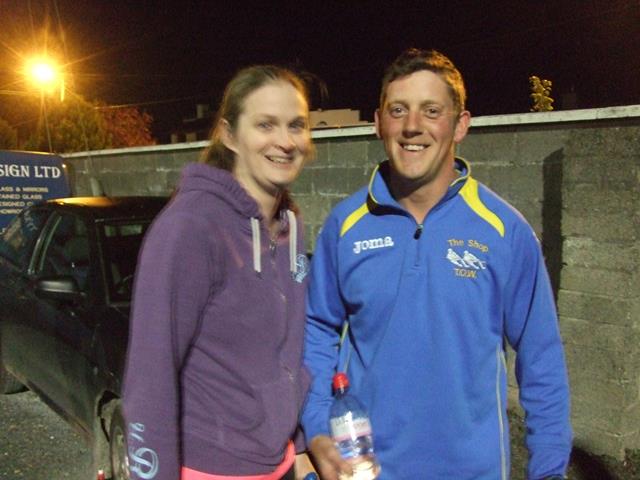 Bernie & Ailbe Cummins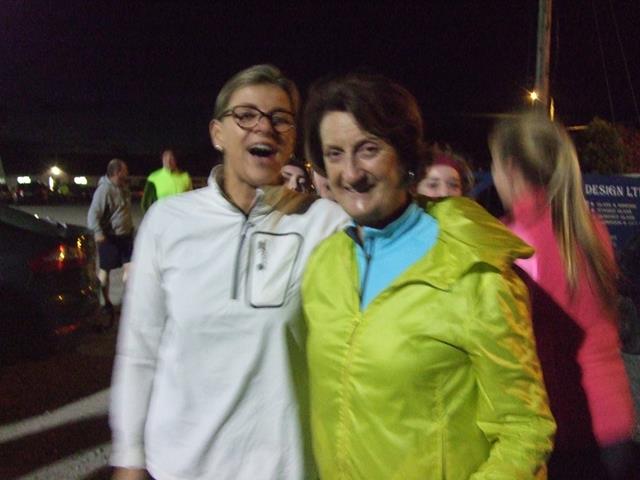 Elaine Ryan & Marie O'Connell
Oran Bergin is in pole position in the Uranus group after opening up a 2 minute advantage over his closest challenger Mattie Stapleton. The 3 remaining groups within the 4km distance have all got female leaders following the opening 4 rounds. Patrice Cooney holds a 39 second advantage over Christine Rabbitte in the Comets group with Mossie Shanahan next in command in third spot. Phil Mason is the new leader of the group labelled Space and with a one minute advantage, she will be attempting to fend off the challenge of the likes of Betty Slattery, Aisling Gleeson and Helen Hurley when the league moves into the business end of things!! A string of impressive performances from Deirdre Collins has earned her the table top position in the Apollo group but she will have to keep a close eye on the likes of Kate Minogue, Noreen Ryan, Margie Ryan and Aine Costello as their current level of improvement could well see them lay a serious challenge for the outright title in the coming weeks.
In the 2.7km distance, a superb battle is developing in the Galaxy group in which only a mere 5 seconds separate Brian Bourke and Luke Mockler with another superb young talent in Donnacha Ryan only a further minute in arrears in third spot. Joey O'Dwyer leads the way in the Sun group thanks to some very impressive displays but he will have to keep looking over his shoulder as Templederry's Paddy Kennedy will do all in his power to reel him in over the remaining 6 weeks. Another Templederry athlete in Edel Kennedy occupies the third spot at present and could well threaten the leading duos grasp of the lead yet. Karen Nash has been the outstanding performer in the Moon titled group showing a brilliant level of improvement and consistency each week to date. Sinead Ryan is shining brightest in the Stars group and has a 3 minute lead over Aileen Stapleton.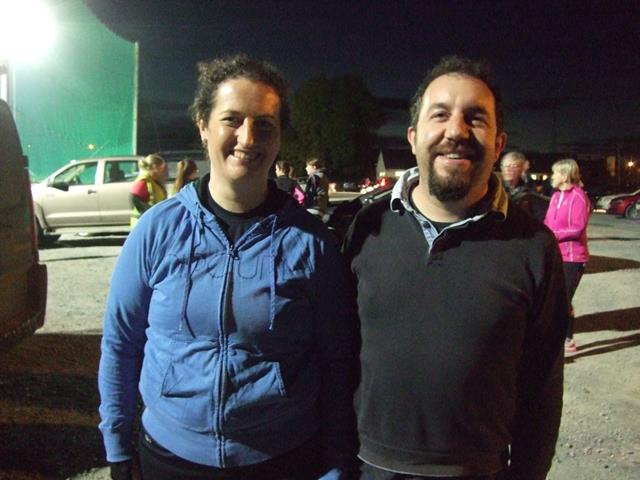 Karen Nash & Seb Marchand
Four men and two women hold down the leading positions in the 6 groups within the 6km distance. Jupiter is the pick of the entire bunch to date as one a single second separates the leading duo with Eamon McGrath just edging out Michelle Fitzpatrick while only a further minute in arrears is Tricia Ryan. Siobhan Carey is showing a tremendous level of competitiveness in the Saturn group and in doing so, she has carved out a 2 two and a half minute lead over Frances Maher and Mags Looby.
Namesakes Kathleen and Mick O'Meara are the early title contenders in the Mars group with Kathleen holding a 6 second advantage over her Upperchurch opponent. The Earth labelled group is proving to be a brilliant battle and the leading soldier is Daniel Hogg after a string of very impressive performances. Hot on his heels however are the quintet of Noel Kennedy, Helen Kiely, Aisling Dolan and JJ Kinane.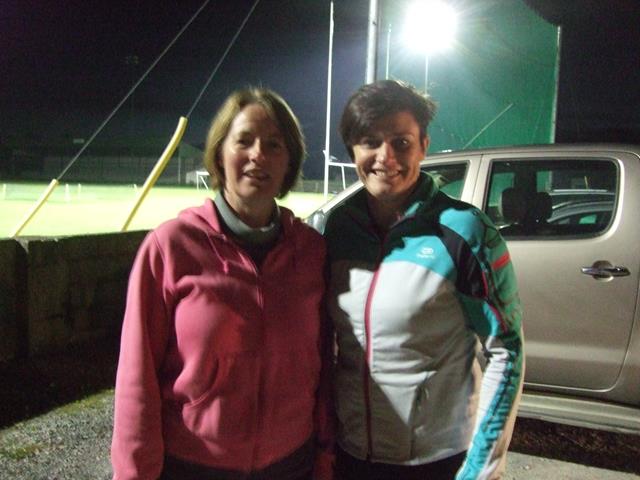 Olivia Kennedy-Murphy & Fiona Looby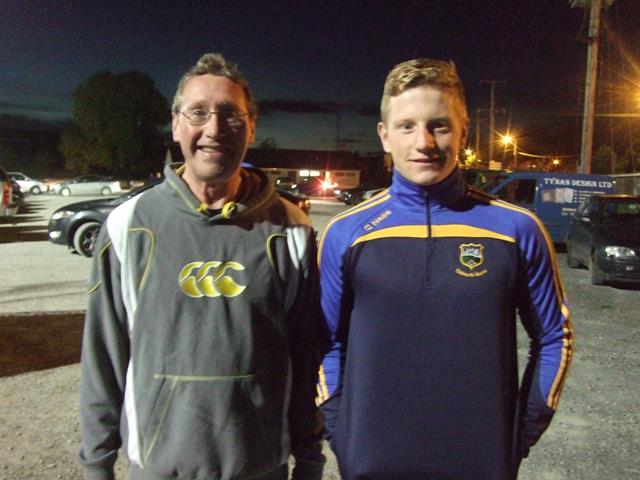 Richie Tynan & Sean Kenny
Michael O'Brien is the new leader of the Venus group where he holds a 31 second lead over the ever improving Denis O'Connell. Tom Ryan is next in line with both Martin Maher and John Cummins now poised to make a title challenge over the coming weeks. The outright speed merchants are enlisted in the Mercury group. Andy Quinlan is burning up the track each night where last week he held of the challenge of Declan Doherty to come home in 23:23. He has a one minute lead at the head of the table over Liam McCullagh with Mike Gleeson next in line making up the podium placings.
Mary Slattery Benefit Run
On the weekend of the 13th to 15th of November, a benefit weekend will be held to raise funds for Borrisoleigh native Mary Slattery. As part of this weekend, a 2 mile fun run/walk will be held at the track on Friday 13th starting at 7:30pm. Entries will be taken from 7pm onwards in the Pavilion where the entry fee will be in the form of a donation of your liking. Spot prizes and tea/biscuits will be given out in the Pavilion after the event. It is an ideal run for our Track-Attackers to test their leg spread and we would encourage as many runners, joggers and walkers to come along where possible. Details of all the events over the weekend can be seen on the Mary Slattery Benefit Fund Facebook page.
Declan's Speed Sessions
Track-Attack's speed sessions under the watchful eye of Declan Doherty take place every Friday night at 7:30pm at the track. All are welcome to attend and those who do attend have been vocal in their praise for the work that Declan do and the difference it is making to their overall performance.
---
Mass of Remembrance


The annual Mass of Remembrance for all who died in the parish during the past year will take place in the Church of the Sacred Heart on Friday, November 13th at 7.00pm.
CEMETERY ROSARY
During the month of November, the Rosary will be recited in the cemeteries of the parish each Sunday at 3.00pm. as follows:
Nov.8th: St. Bridget's.
Nov.15th: Ileigh.
Nov.22nd: Glenkeen.
Nov.29th: Sacred Heart Church.
---

Power Hour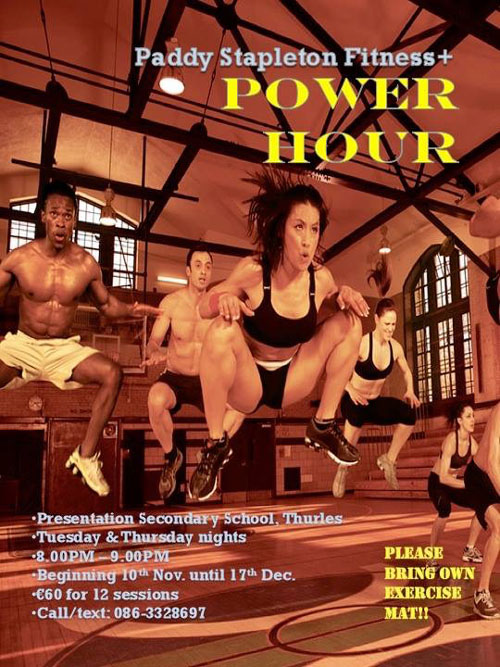 ---

Minors
Hard luck to our Minors who were narrowly defeated by Holycross in the play off match for the group last Sunday. A hard fought battle saw Aédin Hogan and Sarah Kinane excel and with a fantastic overall team performance, this team were unfortunate not to lead in the second half. A draw at half time could not be held and Holycross came out fighting and scored three goals and a point in quick succession. Borris came back with goals from Sarah Kinane, Aédin Hogan and Sarah Leamy, however with a final score of 6-02 to 5-08 to Holycross loosing this match by a narrow three points.
Scores from: Sarah Kinane 3-01, Aédin Hogan 1-01, Emer DeLargy 1-00 & Sarah Leamy 1-00.
AGM
Our A.G.M. is due to take place on Sat 14th November at 7.30 p.m., all new members are very welcome.
Fundraising
We intend to hold a Fashion Show early in the New Year, confirmation of date to follow.
---
 St Joseph's College Borrisoleigh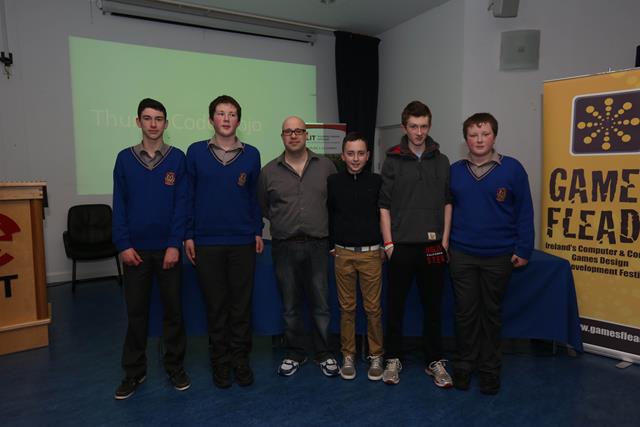 Coder Dojo comes to St. Joseph's
A new Coder Dojo club starts in St. Joseph's this week. The St. Joseph's Coder Dojo is run by volunteers within the school and pupils have the opportunity to learn how to code, develop websites, mobile applications, programs, games, electronics and more. "With the ever increasing demand for ICT graduates and the increased exposure to digital media and systems, students are hungry for knowledge and information in the area. We are delighted to be leading the way in this field and preparing our students for the rapidly changing working environment" said Kevin McCarthy, Principal at St. Joseph's.
Jacqueline Humphries, IT Lecturer from LIT Thurles was involved in starting the Coder Dojo movement in Tipperary in 2012, and is assisting St. Joseph's in establishing the club. She stated that Coder Dojo clubs provide an opportunity for young people to experiment and learn from their peers and from experts in the industry in a fun and interactive way. "I came in contact with St. Joseph's whilst judging at the SciFest competition, and I was taken aback with the sheer number of projects entered by the school. They were given the accolade of the "Best School for Science" by SciFest, and have also won at BT Young Scientist last year. Their approach to teaching science and technology in a fun and engaging way is exemplary, and so I feel the Coder Dojo is the perfect fit, and the next logical step for the school, and I'm delighted to be in a position to help." said Ms. Humphries.
Kevin McCarthy said he was thrilled to provide the opportunity to their boys and girls. A number of our students have been attending Coder Dojo for several years in other venues, and so to bring their knowledge and experience back to the school is invaluable. Teacher, Mr.Cathal O'Shea will co-ordinate this club on Wednesday evenings 4.00pm to 5.00pm. Leading the group is our own John Ryan who has won numerous programming competitions including the Google Call to Code, Coolest Projects Award and reached the final six of the All-Ireland Programming Olympiad team. The Coder Dojo club is limited to students of St. Joseph's and will run once a week after school.

---
My name is Avril Ryan and I am in Transition year in the Ursuline Secondary School, Thurles and as part of Transition year I have been chosen to go to Calcutta in India as a volunteer with the Hope Foundation. The Hope Foundation is a registered Irish charity funding over 60 projects working with the street and slum children of Kolkata (formerly Calcutta) in the areas of healthcare, education, protection, nutrition, training, counselling and human rights advocacy.
This trip is planned for the week of March 18th 2016. To enable me to go on this trip I need to raise €3,100 on behalf of the Hope Foundation. As part of my fundraising a fellow student Emma O'Dwyer and I plan to host a Buster Race Night at Thurles Greyhound Stadium on Saturday 16th of January 2016. Tickets for this night will cost €10 each , this includes racecard and admission on the night. I am also selling Butlers Irish chocolate bars in local shops and businesses which cost €2 each.
Any support for this worthy cause would be greatly appreciated. Please contact me on 087 7643011 if you would like any further information. 
---
Borrisoleigh Community Games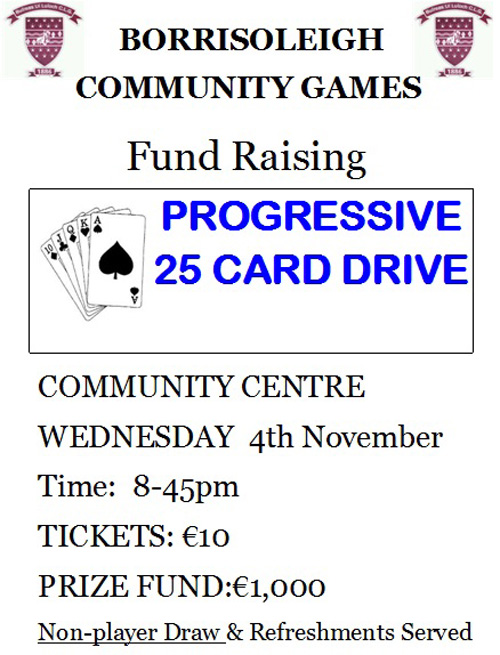 ---
Scoil Naomh Cualán Parents Association are holding a church gate collection for the school this weekend Saturday 7th and Sunday 8th November. All support greatly appreciated..
---

Mary Slattery Benefit Night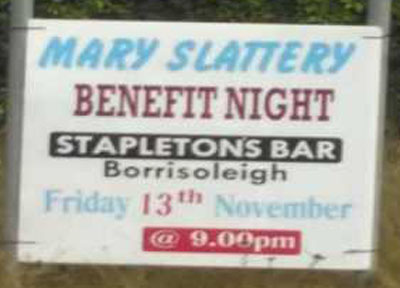 The Mary Slattery Benefit Night promises to be the place to be!
Stapleton's Bar, Friday 13th November @ 9.00pm
Music by Johnny Maher and friends.
Items for auction including Timber, Briquettes, Turf, Hay, Lamb for the freezer, signed jerseys, signed hurleys, load of surfacing material, tickets for Phil Coulter, Hampers, Vouchers & many more!
OTHERS EVENTS OVER THE WEEK-END
All donations go to the Mary Slattery Benefit Fund.
FUN RUN: Borrisoleigh Track Attack are running a 2 mile Fun Run/Walk in the Town Park on Friday 13th @ 7:30pm. Registration by donation @ 7pm. Spot prizes! & Refreshments in the Town Park – All are welcome!
WALK: The Bush & Briar Ramblers are walking the Devils Bit Loop Walk on Sunday 15th @ 9:45am. Registration by donation at 9.30am at the Town Park. Suitable for all levels of walkers.
CYCLE: Borrisoleigh Cycling Club are running a 40km Cycle on Sunday 15th @ 10:30am. Registration by donation @ 10am. Meeting at the Town Park.
Refreshments on Sunday after the walk & cycle in the Parish centre – hope you can join us for some of the above activities!
Like our facebook page @ www.facebook.com/themaryslatterybenefitfund


---
Tin Whistle & Piano @ The Bothy
Beginners tin whistle and piano classes will begin in the Bothy Borrisoleigh on Saturday, November 7th. Classes will take place every Saturday afternoon and will cost only €4. If anybody is interested, it would be great if they could contact 0871046535 for times and other information.
---
Borrisoleigh Active Social Club
We are holding a meeting on Wed. 11th Nov @ 8.30pm in the Community Centre to discuss upcoming events eg: Christmas shopping trips, making of advent wreaths and any other ideas. It is important that all members attend this meeting and of course new members are always very welcome. A fantastic night of laughter was had by the group recently when they went to see "The Menopause Musical" at the Concert Hall in U.L.
---
Borris-Ileigh GAA Club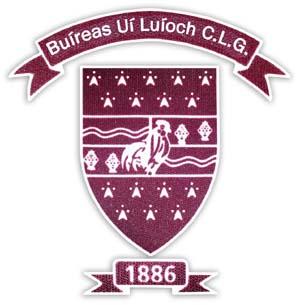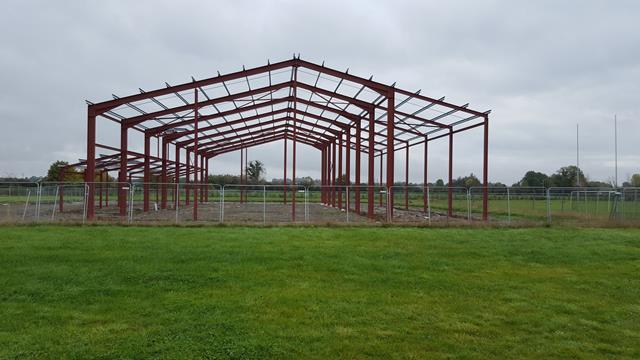 New Development
As many of you have probably seen by now, a new development has begun to take place in the town park. This is quite a large scale development and hopefully will leave the parish with one some of the best, if not the best, facilities in the county. We hope to have this development up and running in the next few years and looking forward to people enjoying these marvellous facilities.
As stated, our plan is to have state of the art facilities for the people of Borrisoleigh. This will consist of the following; the building of a state of the art multi purpose sports complex that will house our sports hall, ball alley, gym, 4 dressing rooms, meeting rooms, external floodlit hurling wall, kitchen and toilet facilities and also a viewing area out on the pitches. We will also complete the floodlighting of the now extended walking track, the building of a third playing pitch, the re-development of the tennis courts and the re-development of the soccer pitch. As you can imagine this will not come cheap, and we hope that with the support of the parish, we can complete this development within the next few years. We are proposing a fundraising scheme where we can claim back tax on a charitable donation. We are proposing that people give a donation that equates to €4.80 per week for 3 years by standing order which we hope will finish paying for the development. We hope as many people as possible will become involved in this scheme and help us give the people first class sports and recreational facilities in the parish.
Borrisoleigh GAA Club Gear can be ordered directly from O'Neills at www.oneills.com. Click here to see the full selection.
---
 Scór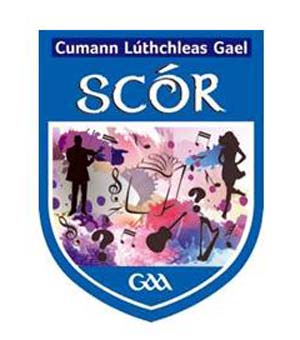 The North Final of Scór Na nÓg will take place in Birdhill hall on Saturday 7th November. Please note change of time and venue.
---

Team Hope Christmas Shoebox Appeal


 Its that time of year again & We want to get as many Christmas Shoe Boxes filled as possible. All you have to do is wrap a shoe box in Christmas paper & fill it with goodies appropriate for the age group you select.
Leaflets can be got in Borrisoleigh from Fiona Max & filled boxes can be dropped to Fiona's also.
Any queries to Fiona on 087-2169150.
---
Graduation Day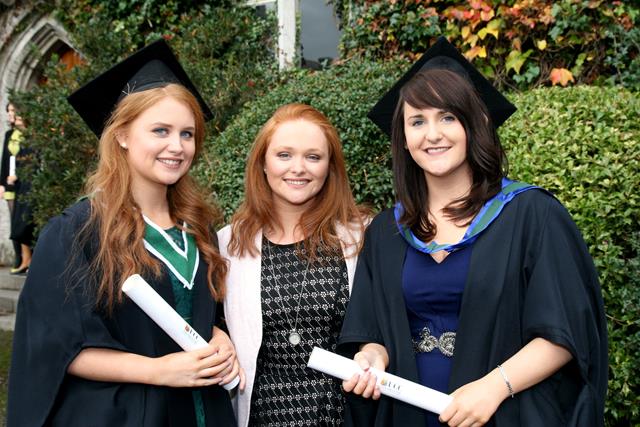 Grace Prior, Rebecca Prior and Clíodhna Bourke at Graduation Day in Cork recently
---
 Pic of the Past……….down memory lane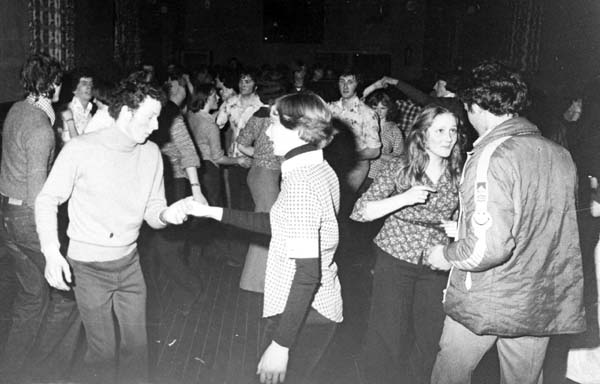 Dancing in the Marion Hall in the 1970s
---

 Your Website Needs You! 

Committee: Enda Ryan, Noreen Fahy, Margaret Cowan, Marie McGrath, Aileen Óg Groome and Derry O'Donnell

Many thanks to all those who contributed photographs and news items. Remember, we need you to continue to send us material so that we can keep our website current and interesting.
Send your email to: info@borrisoleigh.ie

Also, if you like what you see and want to leave a comment, remember to use the Guestbook!
If you are leaving a comment asking people to help with family research etc. please include your email address within the comment itself
While we make every effort possible to ensure that the information contained in this Website is accurate and complete, we cannot accept any legal liability as a result of the inaccuracy or incompleteness of the information presented to users of this site