St Joseph's College Borrisoleigh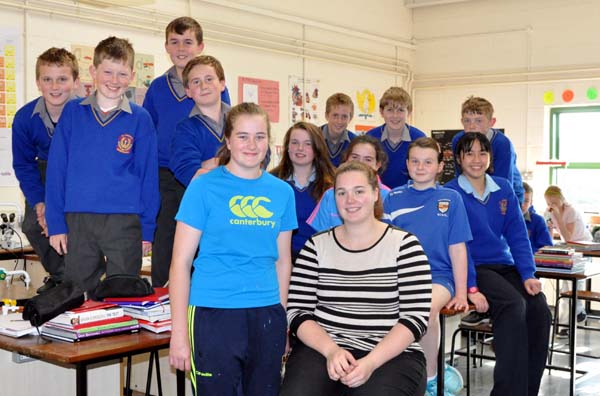 European Space Agency Workshop
Ms Mary Gorey, Science teacher at St. Josephs' College, Borrisoleigh has been selected to attend a workshop run by the European Space Agency. The workshop will be held at the European Space Research and Technology Centre (ESTEC) in Noordwijk, Netherlands, from 23rd to 27th November.
Participants at this workshop will have the chance to explore innovative ways to use space science and astronomy in the classroom to engage students in the sciences. Teachers attending will be presented with a diverse workshop programme consisting of practical sessions and inspiring lectures from ESA experts. Teachers will work on projects from ESA Space Science and Astronomy missions such as the Galileo Satellite and Rosetta – Europe's comet chaser.
Ms. Gorey is extremely excited to be attending this once in a life time experience. There will be approximately 20 teachers attending from all over Europe and Canada, Mary being the only Irish representative at present. Comhghairdeas, a Mháire!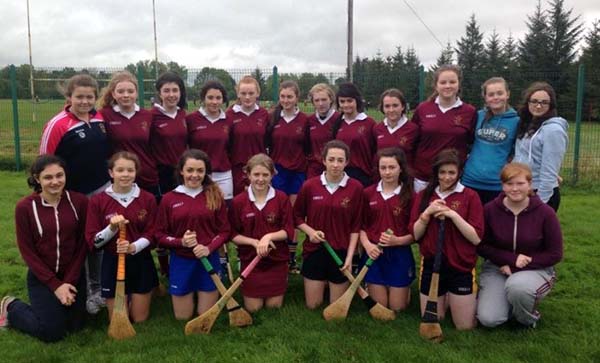 Camogie

On Monday October 5th the Borrisoleigh Juniors headed to Mallow for the annual Munster 7 aside tournament. The first game was against Killenaule, scores were exchanged in the first half with neither team looking better than the other. The second half was a different matter with Aedin Hogan, Ciara Kennedy and Tara Mockler to the fore. Borrisoleigh won well
and faced Roscrea in the next game. The Borris girls were much sharper and led from beginning to end. The last game was against Ballyphehane from Cork city. A slow start by the Borris girls saw them 1-2 to 2-3 down at half time. Kate Delaney led from the backs with Tara Mockler and Aoife Ryan aiding the super impressive Aedin Hogan. A few dubious refereeing decisions and strong puck outs from Ballyphehane ended and chance of reaching semi-final and they lost by 2 points. The girls worked very hard all day and can be proud of their efforts.
Panel: Megan Dunne, Amy O'Brien, Ciara Doolan, Kate Delaney, Aedin Hogan, Tara Mockler, Laura Maher, Ciara Kennedy, Aoife Ryan, Cliona O'Connell, Catheriona Ryan, Maeve Stapleton, Gretta Attik, Christine Delaney, Antoinette Attik, Aoife Butler, Laura Kennedy, Kayleen O'Dwyer, Hazel Reynolds, Shaneen Stapleton.

---
Table Quiz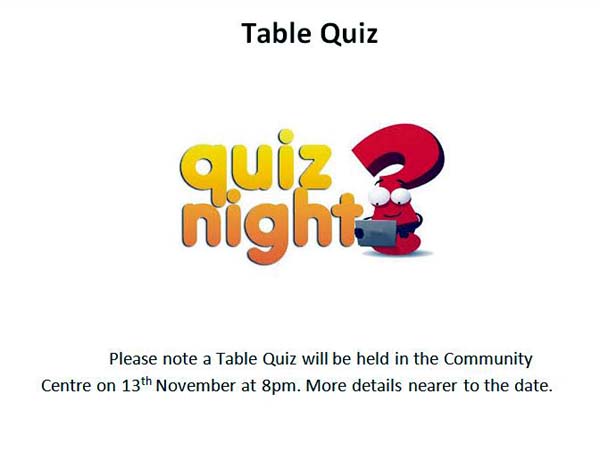 ---
Borrisoleigh Annual 2015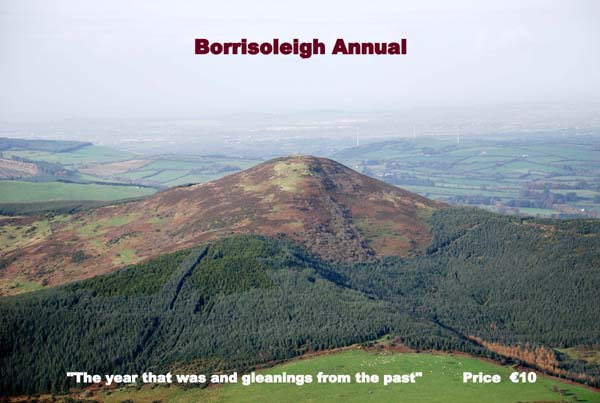 It is that time of the year again and this year the Borrisoleigh Community Development Association plan to produce another annual. We would be very grateful if the clubs/organisations/schools of the community could once again forward us an article and pictures of the activity of your clubs/organisations/schools during the year of 2015. We are also seeking interesting articles that relate to Borrisoleigh. They can be present day or relate to the past. It would be great if some photos accompanied the articles but we will accept articles without photos. Plus we would like to get articles from people who have left the area, of their memories about Borrisoleigh, or from people who have moved into the area of their experiences in the locality. We would also welcome suggestions that may help us to improve the annual.

To enable us to do this we will need all articles and photos by Thursday the 31st October 2015. Can all articles be sent in word if possible with photos as separate jpeg attachments to this email address borrisoleighannual@gmail.com. Once again your assistance in the production of the 2015 annual will be appreciated.
---
Track-Attack Notes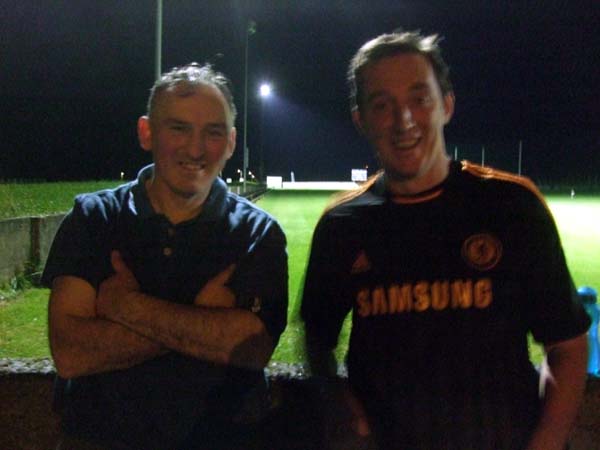 Joey O'Dwyer & George Ryan

Dwan Sisters Lead the Way


Templederry's teenage sisters Clodagh and Alison Dwan were in flying form at the second round of the Planet Track-Attack Series. Competing in the 4km and 2.7km distances respectfully, both athletes produced excellent performances to finish leaders of the pack.
Clocking 20:42 over the 3 lap course, Clodagh finished just shy of one minute ahead of last week's quickest female Claire Mockler. Marie McGrath continues to impress, knocking 26 seconds off her previous best to finish the third fastest on the night. Track-Attack debutant Geraldine Kinane was next in line finishing in 22:28 with Patrice Cooney completing the leading quintet in a time of 22:51.
Alison brilliantly knocked nearly half a minute off her previous weeks total to finish the leading female over the 2.7km course, finishing in an impressive 14:54. Mary Bourke was next in line finishing in 16:02 with Bernie Carey producing an outstanding performance to finish inside the top three thanks to a finishing time of 16:16. Two more of our youthful contingent made up the top five on the night with Therese Groome and Eimear O'Donnell clocking 17:59 and 18:49 respectfully.
We had a superb battle in the women's 6km run. On week one, Helen Kiely held a 2 second advantage over Aisling Dolan and in week two the lead between the 2 was cut to the bare minimum. Helen broke the tape in a time of 28:49 a single second ahead of the battling Aisling. Mary Ryan again showed improvement in her performance and held onto the third fastest on the night thanks to a 29:39 finishing time. Kathleen O'Meara dipped 7 seconds under the 30 minute mark while Teresa Coffey completed the course in 31:19 to complete the top 5.

Track-Attacks Ger Ryan and Mike Gleeson

The finish in the men's 6km was simply brilliant as the top three performers on the night wrestled their way over the line. The towering figure of Andy Quinlan claimed the laurels on the night with a brilliant 24:24 completion time. A single second in arrears for the second week running was Liam McCullagh while a further 2 seconds behind was Michael Murray. Mike Gleeson sent out a warning shot to the top 3 and should well be clipping at their heels over the next week or two. Mike finished in 24:34 followed up by an eye catching performance from JP McSherry in fifth overall in 24:53.
The youth came to the fore in the 4km battle for supremacy. Nicky Cooney continued to impress and clocked an average of 4:09 per km which is all the more impressive when you consider its run on the gravel track and having to contend with traffic. The performances of the next duo were as equally brilliant. Aaron Reid displayed some of his undoubted potential clocking 16:41 while John Ryan followed up his impressive debut performance last week with another top class 16:43 finish. Toby Kavanagh was next home in 17:52 with Cathal Bourke hitting 18 minutes flat to complete the top 5.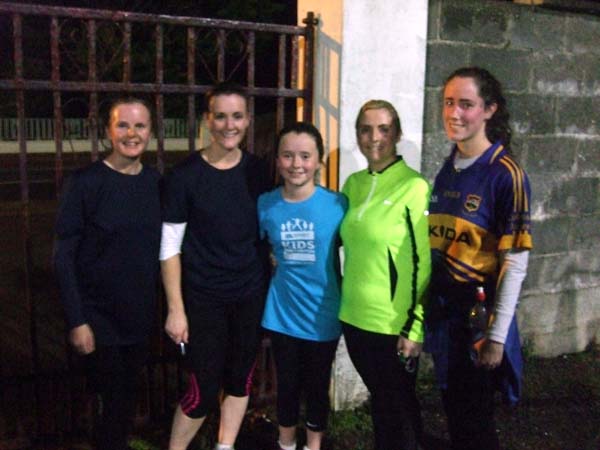 Templederry Track-Attackers – Caroline Murray, Jacqueline Minogue, Kate Minogue, Edel Minogue, Joanne Minogue
Luke Mockler deserve tremendous credit for his performance over the 2.7km course. He knocked a massive 49 seconds off his opening weeks venture to finish brilliantly in 14:46. We also saw a superb performance from new young gun Donnacha Ryan and his finishing time of 14:58 only highlights his huge potential. Brian Bourke lay down another marker as one to watch during the Series just missing out on breaking the quarter hour mark by a single second. David Delaney returned to Track-Attack and finished in 17:10, two seconds ahead of Josh Young.
On the night we had a spot prize of a Track-Attack t-shirt for the person who improved the most on the opening night. The star showing on the night came from Joe Kennedy who clipped a massive 6:51 from his previous weeks showing.
All participants have now been broken into 15 different groups which can be seen on our Borrisoleigh Track Attack page.

---
The Mary Slattery Benefit Fund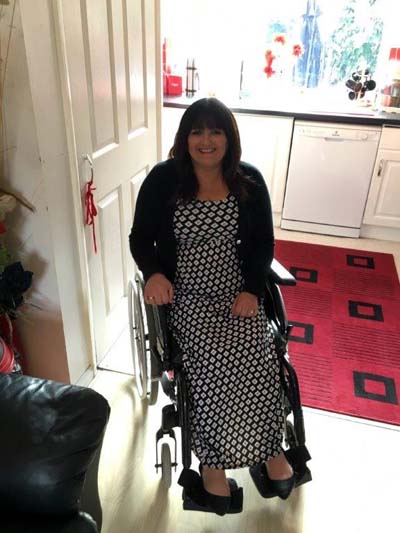 The friends and family of Mary Slattery are organising a fundraising night in Stapleton's Bar on Friday 13th November. Mary, previously of Glenanogue and Pallas St., Borrisoleigh is wheelchair bound for the last three and a half years and whilst she has received some assistance from the NHS, her home in the UK still needs some modifications to enhance her day-to-day living. We are asking for financial donations, timber or items suitable for auction or raffle. If you can help in any way please contact one of the following: Christy Slattery 087 2250791, Pat Slattery 087 2059204, Biddy Hurley 087 2926706 or Christy Kinane 087 6198362.
---
Scoil Naomh Cualán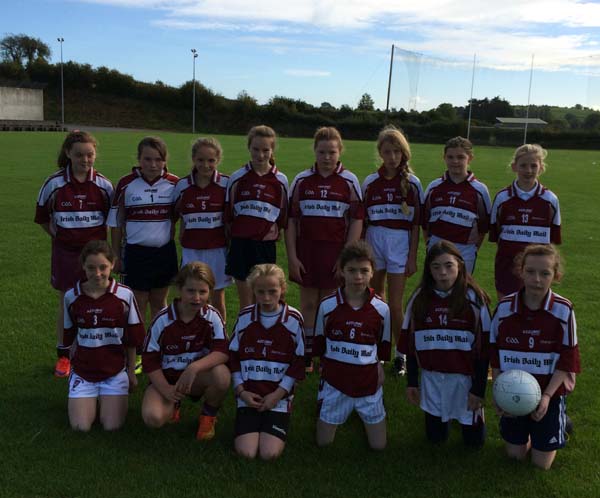 Girls U13 blitz in Upperchurch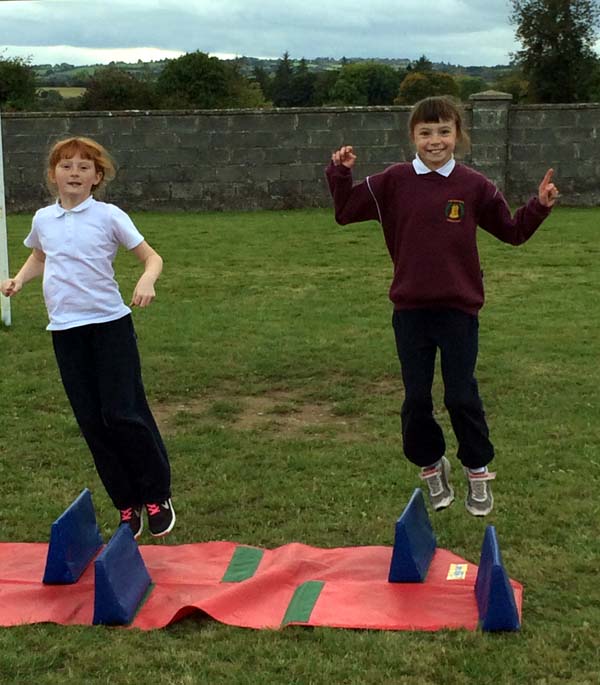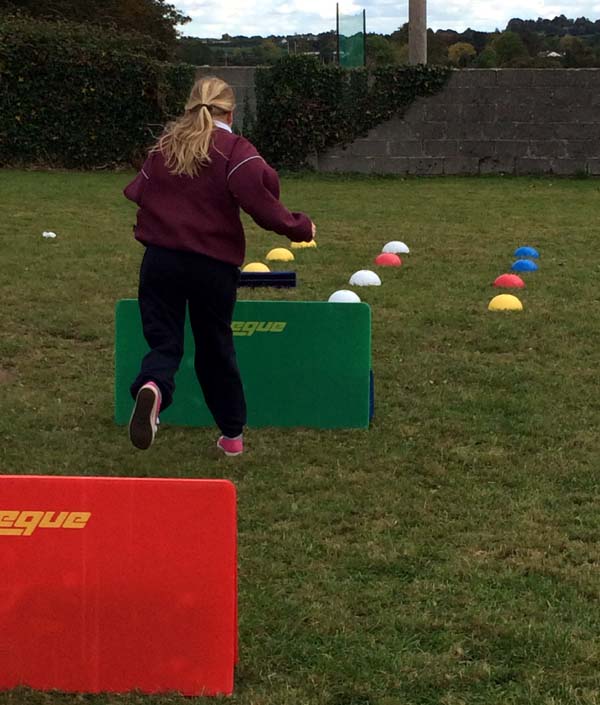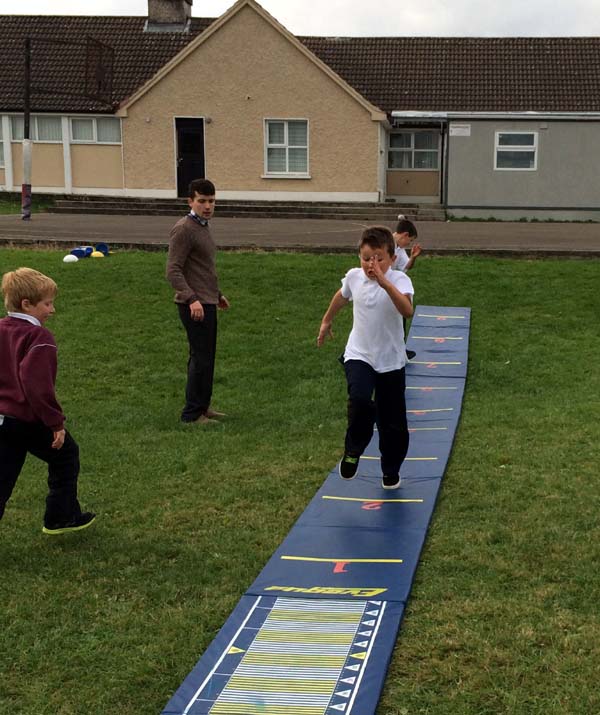 Fun using Sports Equipment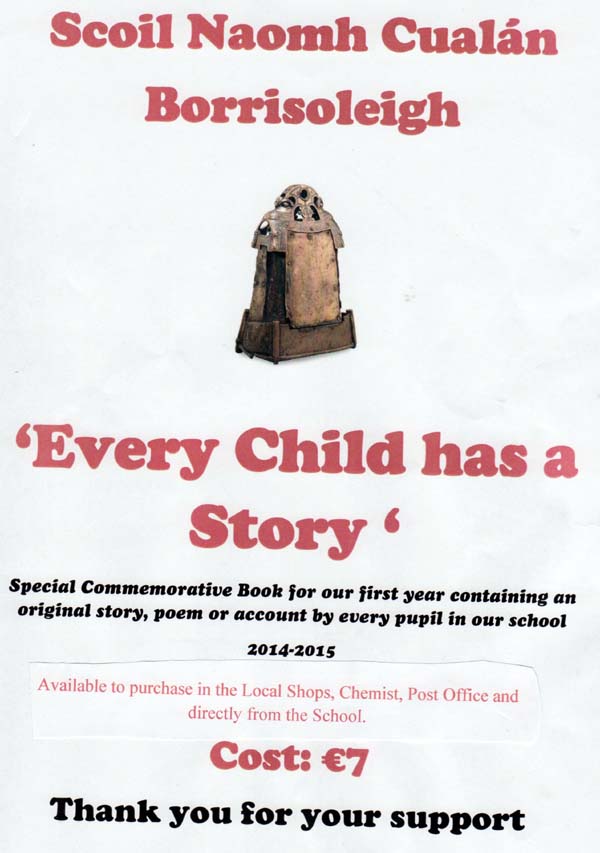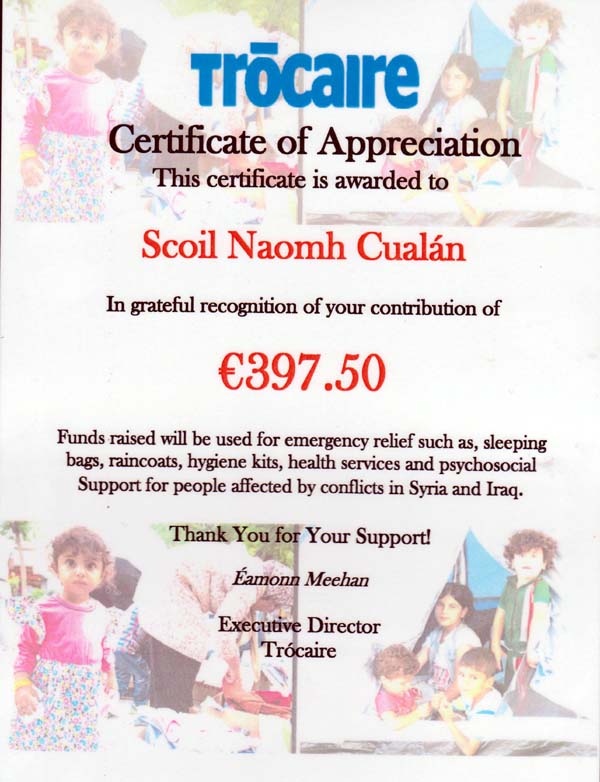 ---
Try a dive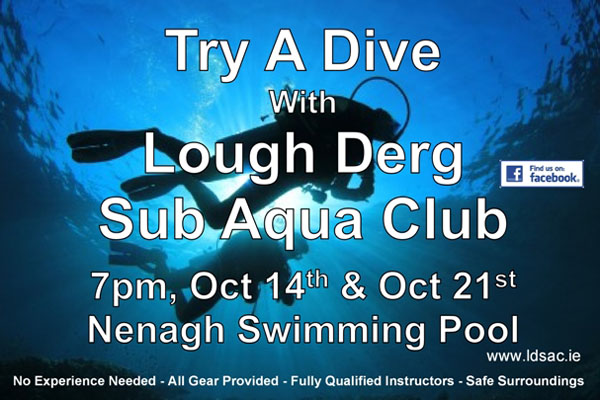 ---
Knitting & Crochet Classes
Knitting and crochet classes for beginners will commence in the Community Center Borrisoleigh within the next couple or weeks depending on numbers. Limited places available, for more information contact Catherine at 0879326002
---
Borris-Ileigh Camogie Club

Linda O'Connor Annual Tournament
The Linda O'Connor Annual tournament takes place this Saturday afternoon from 1.30p.m. Teams participating, Portroe, Borris-Ileigh, Moneygall, O'Loughlin Gaels (2) and Moycarkey. This will be a "7 a side" competition with 10 minutes a side. Your support would be appreciated.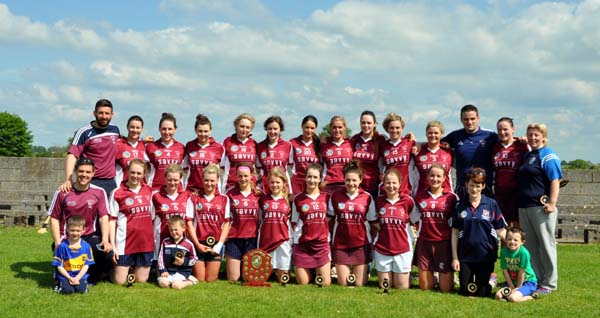 Borrisoleigh team who were last years Linda O'Connor Tournament winners
U10 and U12's will host matches this Saturday morning October 17th, for visiting club Ballinora, from Cork. We look forward to this visit and the opportunity to return the hospitality shown to us on our visits to Ballinora in the past.
Minors play Burgess this Sunday morning at 10.30 a.m. at home. Best of luck to all.
Like us on Facebook on Borris-Ileigh camogie for up to date times and fixtures.
---
Scór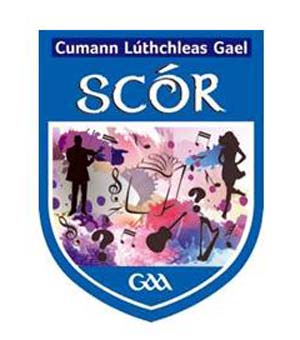 The north final of Scór na nóg will take place in the Marion Hall in Borrisoleigh on Friday 6th November. Please note that Léitiú rules have changed. If you wish to represent Borrisoleigh or require any further information please contact Eileen Slattery or Teresea Doolan on or before Monday 19th October.
---
Pic of the Past……….down memory lane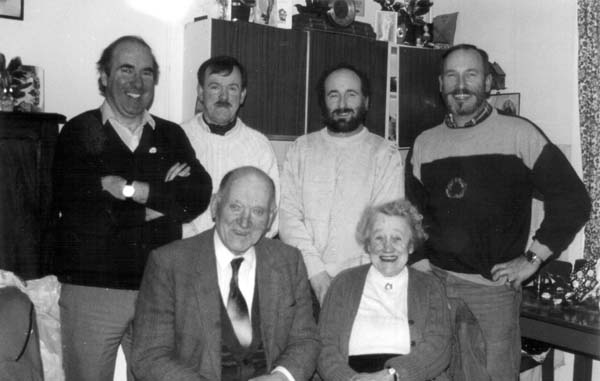 Delaney Family, Rathmoy
Back: Michael, Sean, Ollie and Timmy
Front: John and Nora
---
Your Website Needs You!
Committee: Enda Ryan, Noreen Fahy, Margaret Cowan, Marie McGrath, Aileen Óg Groome and Derry O'Donnell

Many thanks to all those who contributed photographs and news items. Remember, we need you to continue to send us material so that we can keep our website current and interesting.
Send your email to: info@borrisoleigh.ie

Also, if you like what you see and want to leave a comment, remember to use the Guestbook!
If you are leaving a comment asking people to help with family research etc. please include your email address within the comment itself
While we make every effort possible to ensure that the information contained in this Website is accurate and complete, we cannot accept any legal liability as a result of the inaccuracy or incompleteness of the information presented to users of this site