Visit to Medjugorje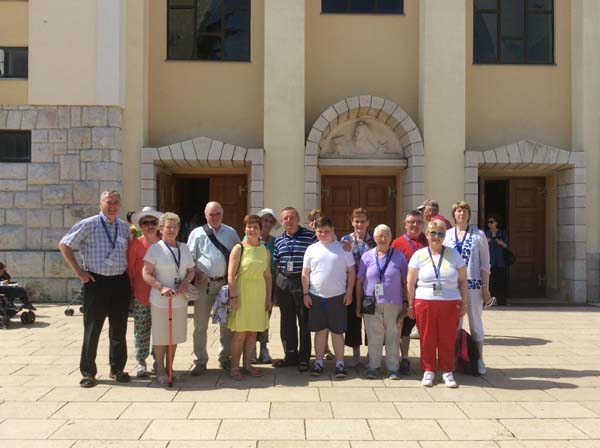 Group outside St James' s Church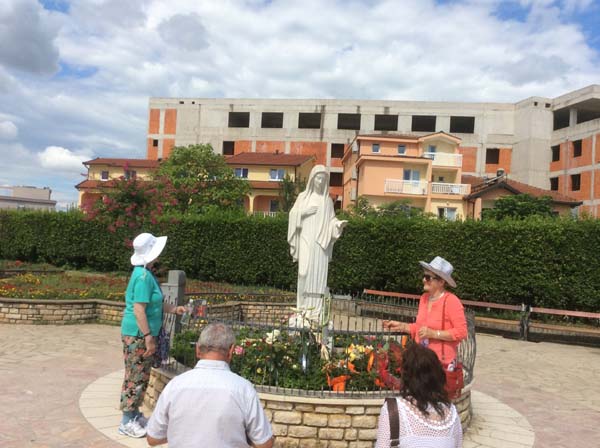 Josephine Ryan and Sr. Helen at statue of Our Lady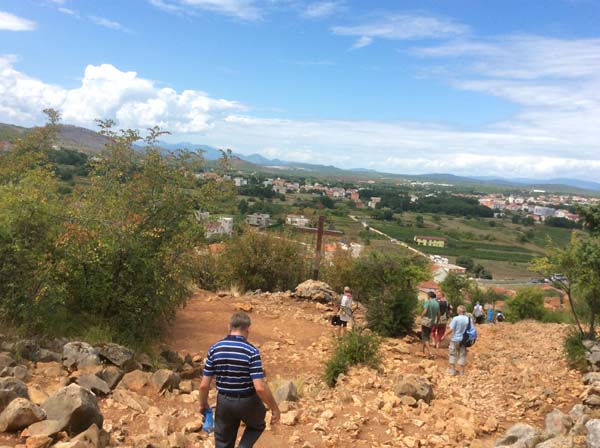 John Connors climbing Apparition Hill

---

Borris-Ileigh G.A.A. Notes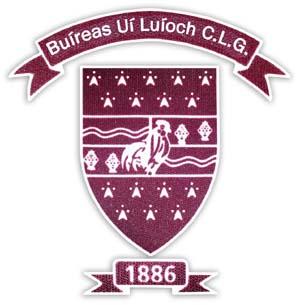 Family Fun Day: On Sunday 13th of September the club will be hosting a Family Fun Day and 7 a side hurling tournament in the town park. This promises to be a great day for everybody with fun games and activities for all to enjoy. The day will kick off with the 7 a side tournament which will see players of Borris from past and present take to the field to try and best one another. There will also be many mini games on offer including fastest shot, digger games and bouncy castles and a BBQ for all to enjoy. There will also be a donkey derby and the annual charity cycle takes place the same day. The day will also see the return of "The Borris Mile"- a race that has not been ran since the 1960s. We are also doing a fundraiser on the day titles "The Ass in the Grass" where people will buy squares of a field for €5. We hope to see as many people there as possible and that everyone will enjoy themselves.
All Ireland Seven a Side Champions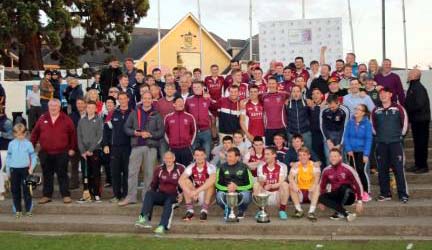 All Ireland Champions: It was a day of double glory today for our hurlers on Saturday who captured both the senior and junior 7 a side All Ireland titles in Kilmacud and St Judes respectively.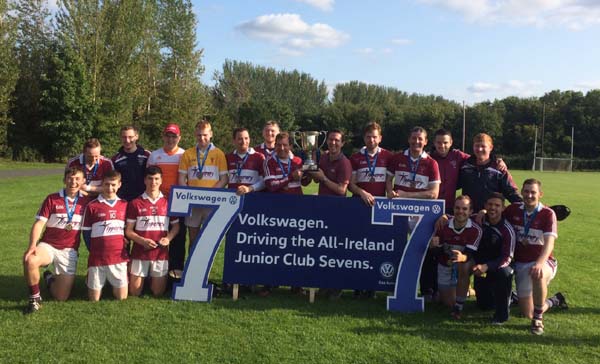 Our juniors powered their way through the group stage putting up big scores against all opposition. They played Ballyskenagh in the semi final and won on a scoreline of 2-13 to 1-2. They faced Abbeyknockmoy from Galway in the final and came through victorious 3-6 to 2-5. The panel that travelled was James McCormack, Vincent Stapleton, Pauric Maher, Cathal O Connell, Sean Maher, Kieran Maher, Sean McCormack, Tommy Kavanagh, Maurice Ryan, Jerry Kelly, Cathal Bourke & Michael Carey.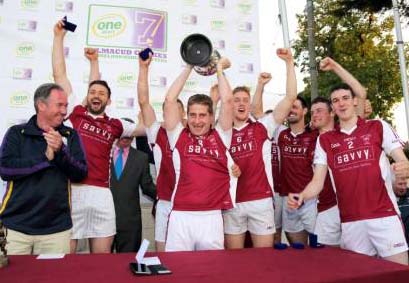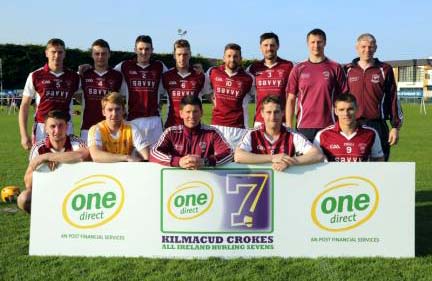 Our seniors also performed well throughout the group stage, accounting for Burgess, Bride Rovers and Castlegar. In the quarter final they defeated Dicksboro of Kilkenny and soon after took on and beat Éire Óg Ennis in the semi final to set up an all Tipperary final against Loughmore. In a tight first half we were two points to the good at half time. During the second half we kicked on and finished the game in style winning out 10-7 to 5-12. Captain Matthew Stapleton lifted the trophy on behalf of the lads. The panel that travelled for the senior 7s was Jack Bourke, Ciaran Cowan, Thomas Fahy, Seamus Bourke, Dan McCormack, Brendan Maher, Conor Kenny, David O Connor, Matthew Stapleton and Keith Ryan.
Well done to all players and management on a fantastic day for the club.

McCormack Brothers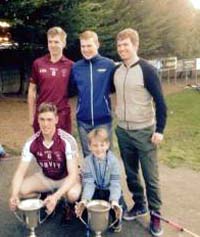 BORRIS ABÚ
---
Borrisoleigh Active Social Club



A meeting of Borrisoleigh Active Social Club takes place on Wed Sept 16 @ 8pm in the Community Centre. We will have a representative from the Thurles Citizens Information Centre. So if there is anyone who would like some information on their entitlements i.e. free travel etc there will be loads of information on the night available. All members and new members are welcome. We will also be getting involved in organising a coffee morning in aid of North Tipp Hospice and this will also be discussed on the night.

---
New Circuit Training block with a competitive edge!!**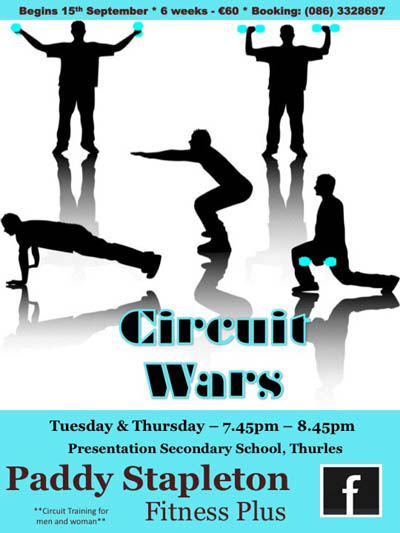 Two teams will be formed to see who can improve the most over the 6 weeks with the winning team receiving a prize each!
This is for all capabilities as it will measure you're improvement from week 1 to week 6.
The location is Presentation Secondary School Sports Complex, Thurles.
Please book as soon as you can as I do not want to disappoint anyone.
Mail or text me for booking or information (086-3328697)


---
Pilates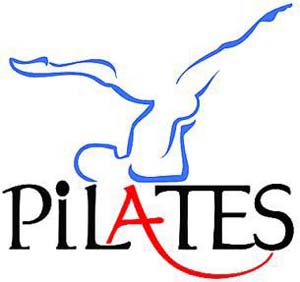 Gerie's Pilates are back Tuesday 15th September at 7.30pm in Borrisoleigh Community Centre. If interested text full name to 087 6491725. Pay as you go. Spread the word
Bring your friends. Geri.
---
Line Dancing Classes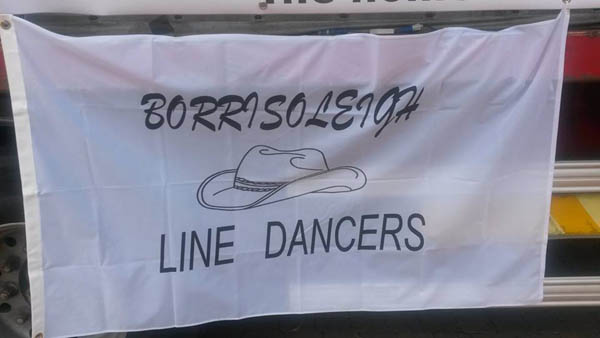 The nights are getting shorter and now that Strictly Come Dancing is starting back on TV that means its only 17 weeks to Christmas. Do you fancy learning new dance routines for the office party or even just for a bit of exercise for that party dress, then come along to my Line Dancing class. It is suitable for all ages and for absolute beginners so don't worry if you have never done it before. I have two classes so you can choose what day suits you or you can go to both. I promise you, you will really have a laugh and meet some great people. We are all there for the same reason to have a bit of fun and dance the Winter blues away.
My classes resume Saturday September 5th 10:00 to 11:30am and Thursday September 10th 8:00 til 9:30pm. The class is only €5 per person.
I hope you can join us

---
Borris-Ileigh Camogie Club

Seniors
played Clonoulty last Friday 4th September at home. This was a great win for the team. Winning 2-16 to 1-13. Well done girls. Scores as follows: Nicole Walsh 0-11, Caitriona Maher 0-02, Sarah Kinane 0-02, Aédin Hogan 0-01 & Mary Bradshaw 2-00.
REMAINING SENIOR FIXTURES:
Sat Sept 19th – v Burgess/Duharra (away)
Sat Sept 26th – v Moneygall (away)
MINOR's have been training hard, and are set to commence the Championship.
FIXTURES AS FOLLOWS:
Sat Sept 12th at 5pm v Holycross (away – Ballycahill camogie grounds). Best of luck girls.
Next match v Burgess/Duharra – Date TBC.
U14's League kicked off last Friday evening Sept 4th v Templemore. Despite getting off to a great start, unfortunately, a win was not to be. Final score: 8-06 to 6-03. Scores from: 1-01 Laura Maher, 2-00 Emma Doolan and 3-02 from Aoife Ryan. Hard luck girls.
REMAINING FIXTURES:
Weekend of Sept 20th TBC v Shannon Rovers (away)
Sat Sept 26th v Gortnahoe (away)
U12's had a fantastic win against St Mary's last Monday night in Borrisoleigh. Final score: 5-05 to 1-00. Scores from: Danielle Ryan 1-04, Chantal Feighery 1-00, Emma Doolan 2-01 & Emma Kelly 1-00
U12's have done well in the Autumn League with 3 wins, 1 draw & 1 loss.
U12's now play a County Semi-Final against Fethard this Saturday at 11am in the Camogie grounds, The Ragg. All support appreciated. Good luck girls.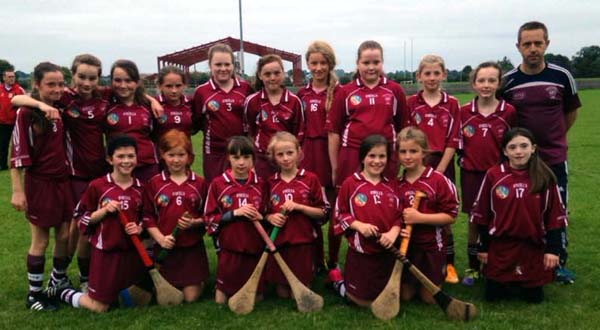 U12 Camogie Team
---
Annual Borrisoleigh Cycle 2015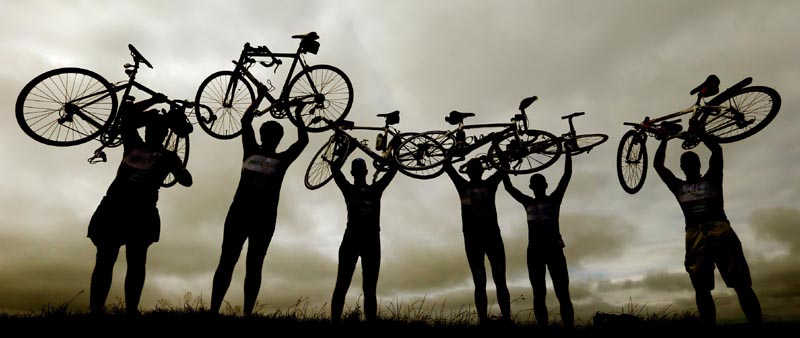 Borrisoleigh Cycle 2015

Remember, this year's cycle takes place next Sunday 13th of September 2015 with the 50 mile cycle commencing at 9.15am and the 25 mile cycle starting at 10am sharp both from the Square. The 25 mile route will be from Borrisoleigh to Thurles and back home via Templemore. The 50 mile takes in Thurles, Two-Mile-Borris, Urlingford, Johnstown, Rathdowney, Erril and Templemore. This year's cycle is supporting the new Borrisoleigh Walking/Running Track development and lights in the Town Park. On-road support will be provided and refreshments will be available during the cycle and also on return to Borrisoleigh in the Community Centre. Registration of €20 per cyclist will take place in the Square on the morning of the cycle from 8.45am onwards. Any queries can be made to P.J. Delaney and Ruairi O'Connell. Borrisoleigh Cycle are delighted to support this fabulous development in our community and would urge as many as possible to take part to make this a success. Safety gear including cycling helmets and bright clothing must be worn to ensure the safety of all participants.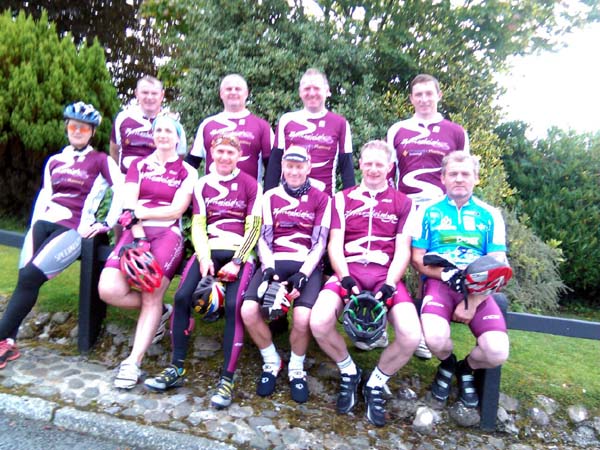 A number of members of the Borrisoleigh Cycling Team took part in the recent Ryan for Rio cycle hosted by the Upperchurch Drombane Cycling Club, all enjoyed a lovely day with fabulous weather and refreshments. Thanks to UDCC for a great day.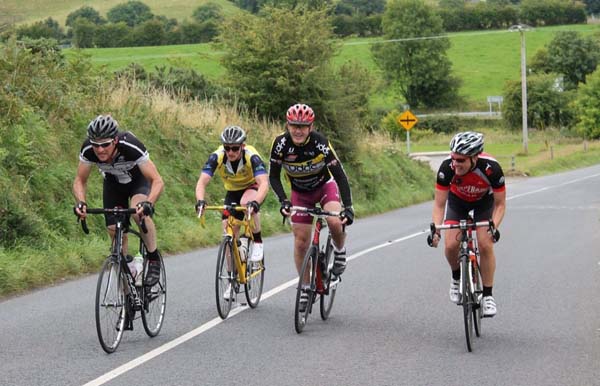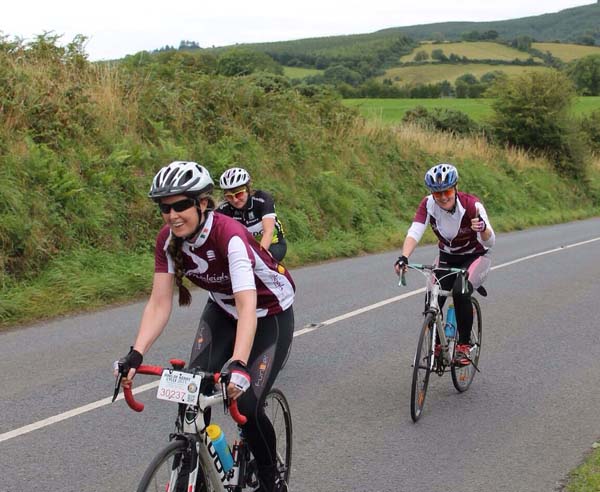 ---
Borrisoleigh Historical Society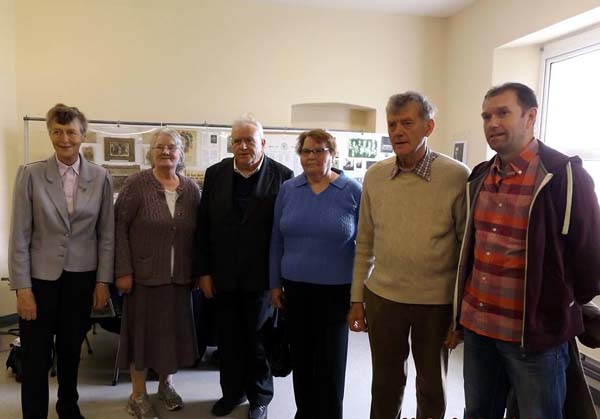 Maura Ryan, Alice and Derry Bourke, Carmel Hogan, Willie Dominic Ryan and TJ Hogan. All had relatives interned here in 1921


Our tour to Spike Island and Cobh Heritage Centre.- Saturday 22nd August, saw forty six of us on board a bus bound for Spike Island and Cobh Heritage Centre. Our day in Cobh began with tea and scones in the Heritage Centre cafe before taking the ferry across Cork harbour to the island.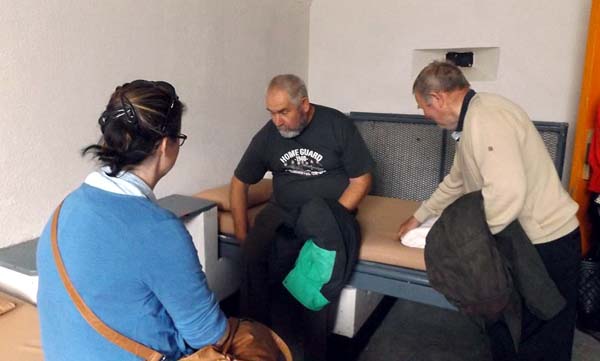 The law finally caught up with them



Our guide took us through the various stages of Spike's oftime colourful history. Beginning as a monastic settlement, then used as a holding centre for convicts awaiting transportation to the colonies. In the War of Independence it was used to intern IRA detainees and better known in modern times as a prison.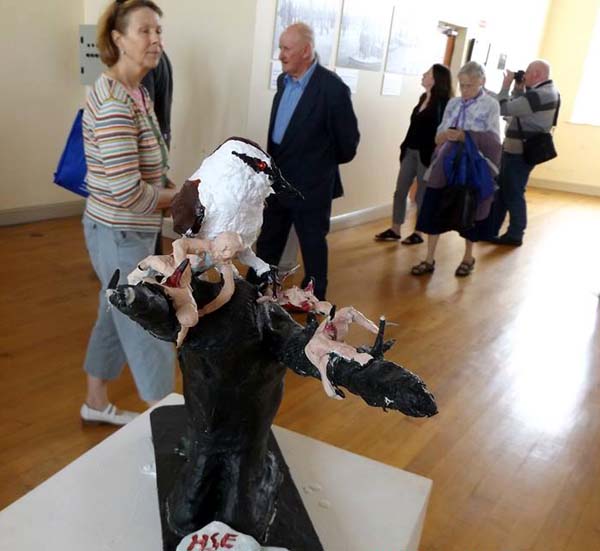 Of particular interest to our group was the period of 1921 when it housed IRA detainees. Four members of our party had direct relatives imprisoned there during that troubled period. Tom O'Neill, chief guide of the island, made the records of these men available to us for viewing. Of particular interest, was an entry in an autograph book from "Thomas Ryan" of Cronovone.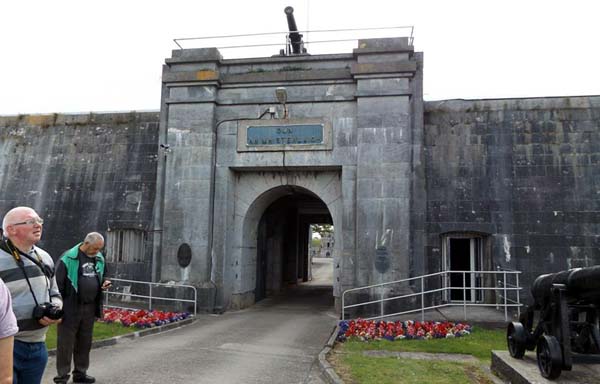 Fort Mitchell
After our tour of Spike Island, we returned safely to shore to do the self guided tour of Cobh Heritage Centre. Through pictorial and visual displays, the centre plots the history of Ireland's sorry tale of emigration from penal times, convict transportations, the coffin ships and the search for a new life in the new world of America. Cobh was the last port of call for the ill fated Titanic. The Heritage centre houses many original photos and artefacts from that doomed ocean liner.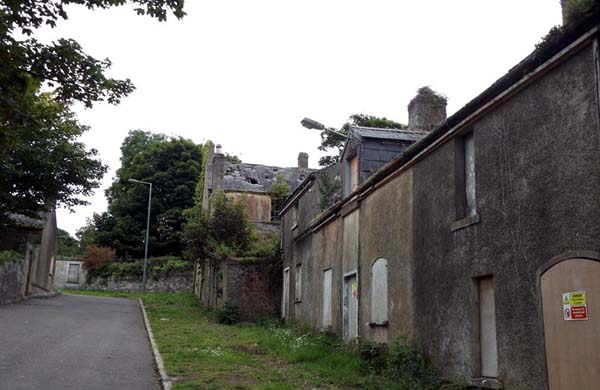 House where Ellen Organ, otherwise known as "Little Nellie of Holy God" lived



A great day, helped in no small way by ideal weather, full of major significant historical interest. A day, enormously enjoyed by all.



---
Sr Áine Historical Society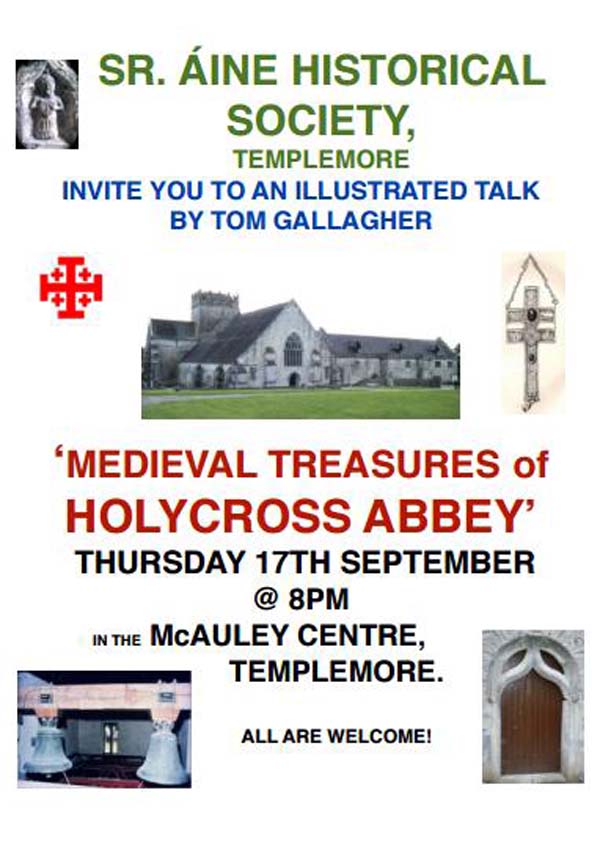 ---
Golden Wedding Anniversary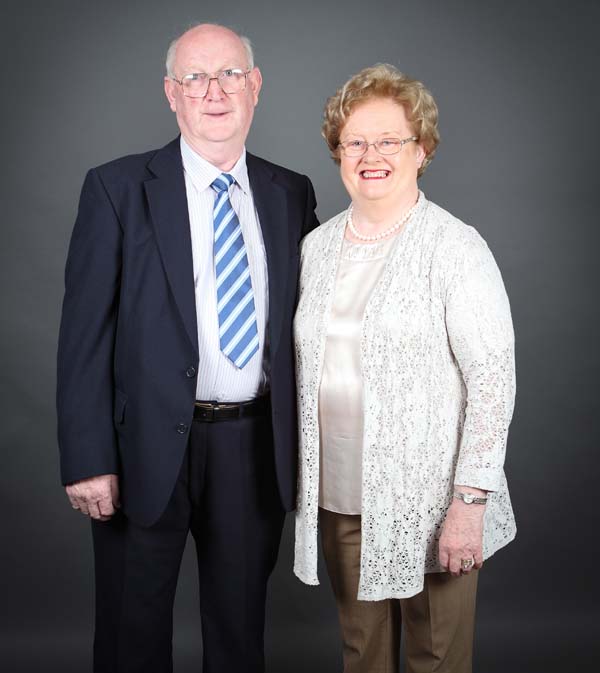 Congratulations to Matt and Joan Stapleton who celebrated their Golden Wedding Anniversary recently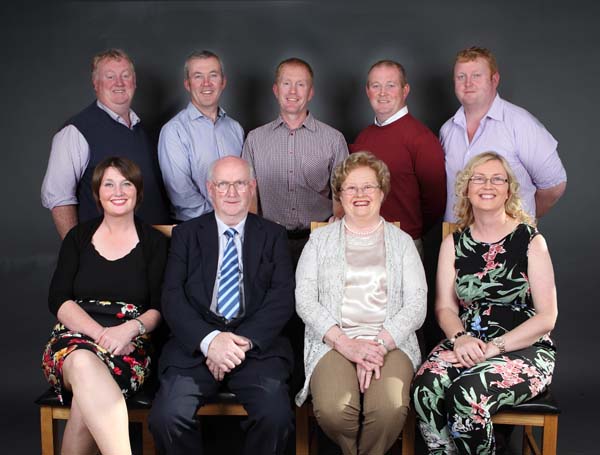 Matt and Joan celebrating with their family
---
Upperchurch Drombane Cycling Club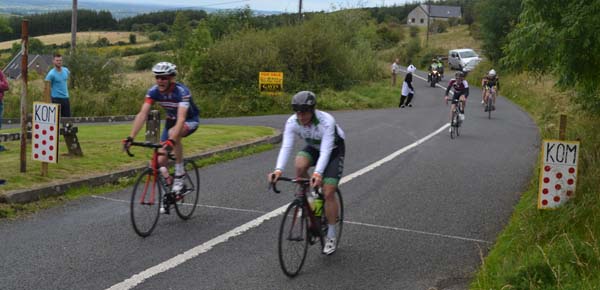 Upperchurch Drombane Cycling Club – Ryan for Rio Fundraiser which took place on Sunday 30th August.

King of the Mountain 100KM cycle
1st Guest Appearance Damien Shaw -National Road Race Champion 2015
2nd Jimmy Treacy – Raparee Cycling Club
3rd Con Kennedy – Borrisoleigh Cycling Club
---
Mary's After School Care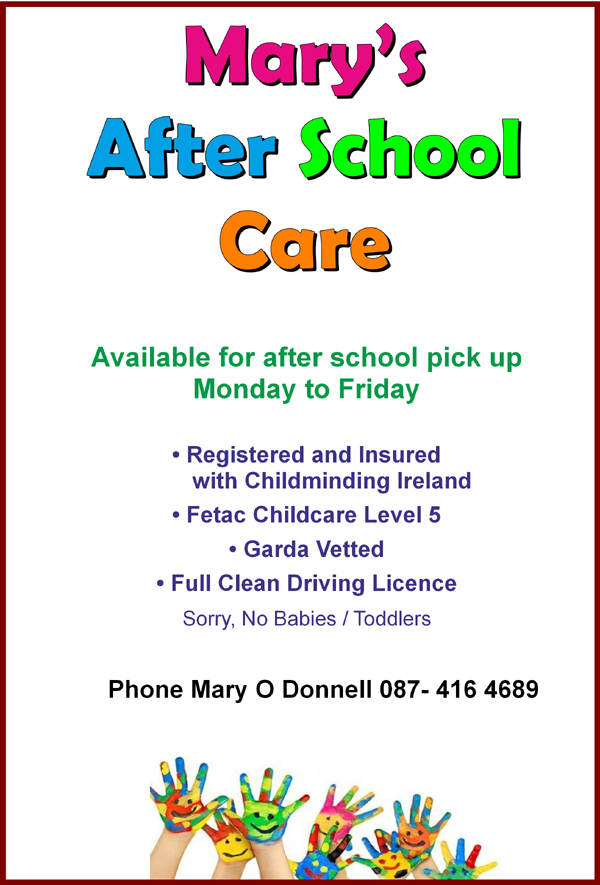 ---
Congratulations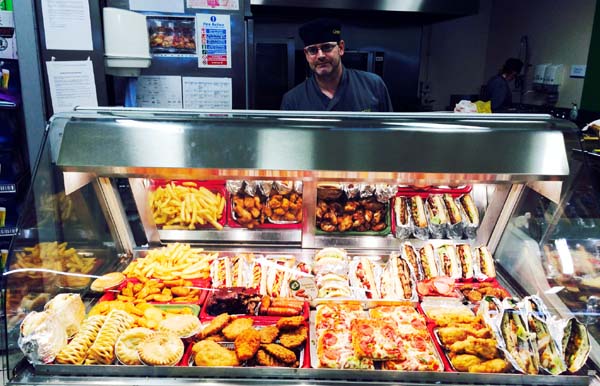 Congratulations to Emmanuel Maher, Deli Manager of Shanahans Centra Borrisoleigh, Who is in the final for Deli Manager of the year in the Shelf Life Grocery Management Awards. The final will be held at the Royal Marine Hotel, Dun Laoghaire, Dublin on Thursday September the 10th. Best of luck in the final.

---
Pic of the Past……….down memory lane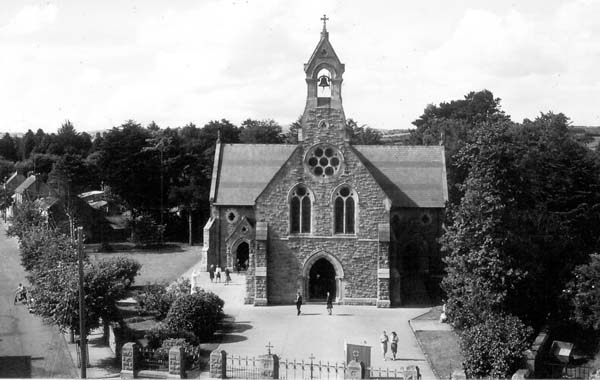 Sacred Heart Church
---
Your Website Needs You!
Committee: Enda Ryan, Noreen Fahy, Margaret Cowan, Marie McGrath, Aileen Óg Groome and Derry O'Donnell

Many thanks to all those who contributed photographs and news items. Remember, we need you to continue to send us material so that we can keep our website current and interesting.
Send your email to: info@borrisoleigh.ie

Also, if you like what you see and want to leave a comment, remember to use the Guestbook!
If you are leaving a comment asking people to help with family research etc. please include your email address within the comment itself
While we make every effort possible to ensure that the information contained in this Website is accurate and complete, we cannot accept any legal liability as a result of the inaccuracy or incompleteness of the information presented to users of this site