Presentation to Fr. Vincent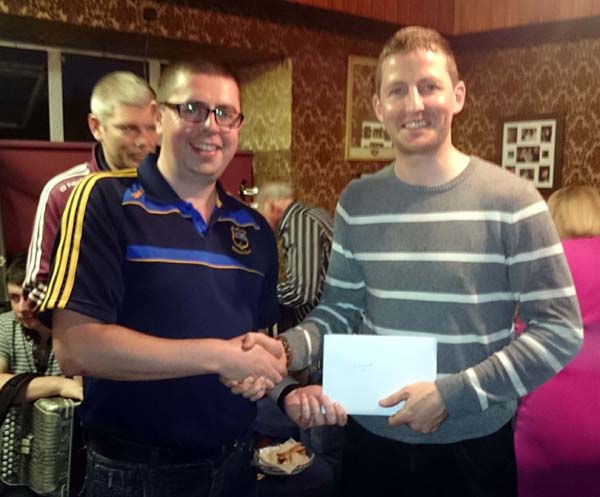 Presentations were made to Fr. Vincent from the GAA Club, Scór Committee and the Juvenile Club in the Cross of Pallas recently,
on the occasion of his ordination.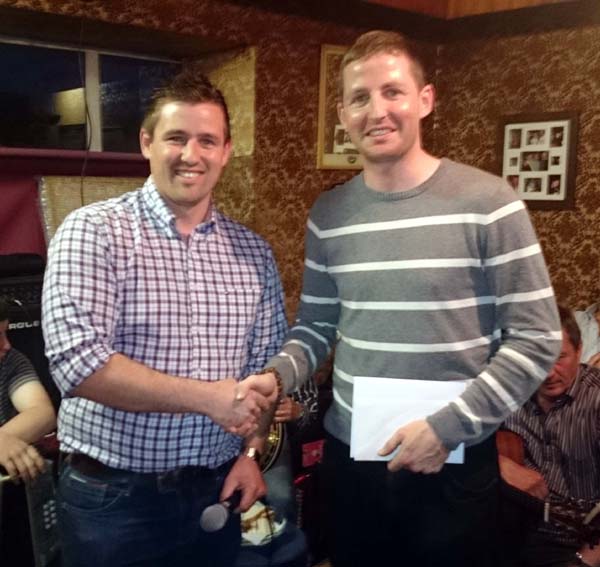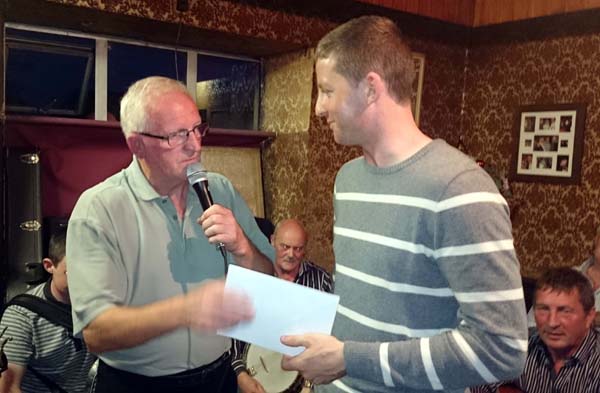 To view more photos please click here.

---
Marion Hall Lotto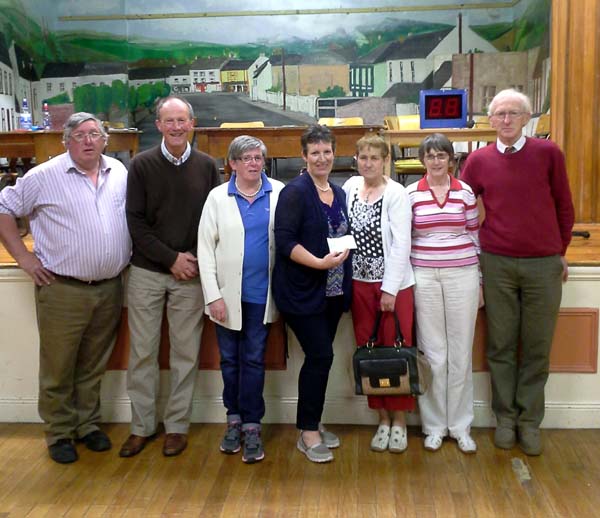 Janette McInerney receiving her winning cheque from the Marian Hall Lotto.

Left to right: Jim Farrell, Martin Ryan, Ger Carroll, Janette McInerney, Biddy Shanahan, Kathleen Ryan and Seamus Ryan

---
Tipperary Relay For Life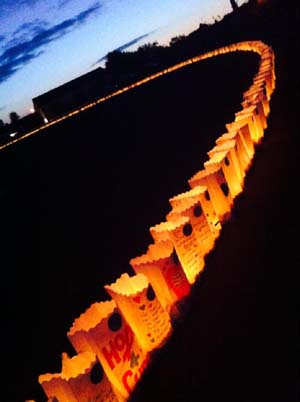 Candles of Hope

Teams entered for this year's Relay for Life Tipperary are busily making preparing for the event which takes place in St. Michael's GAA Grounds in Toomevara on the weekend of 15/16 August.
Chairperson Relay for Life Tipperary, Lorna King says that Relay for Life is all about HOPE – the hope that one day we will have a world without cancer, that we will find a cure for cancer, and that patients who are diagnosed with cancer will have better treatments and outcomes. There has been significant progress in this regard and the work of Relay for Life is helping to make such a world possible, with cancer sufferers nowadays having a much better chance of surviving the disease than was the case in years gone by.
One of the most poignant events at every Relay for Life is the Candle of Hope ceremony which takes place as darkness begins to fall. As the evening approaches, the lighted candles are set around the track, and remain there lighting all night as the event continues. Once the candles are placed around the track, the short ceremony takes place.
Rose Cleary Chairperson – Candle of Hope Sub-Committee, says "for many people, this is when the true meaning of Relay hits home. Some of the candles are to celebrate a friend or loved one who has survived cancer, others are to remember someone who did not, while still others are dedicated to family and carers who helped in the fight against the disease. All candles are numbered, and people can easily locate their own candle and message around the track".
Candles are available from any member of any participating Relay team, or email relayforlifetipperary@gmail.com or call 087-4463631.

---

Borrisoleigh Festival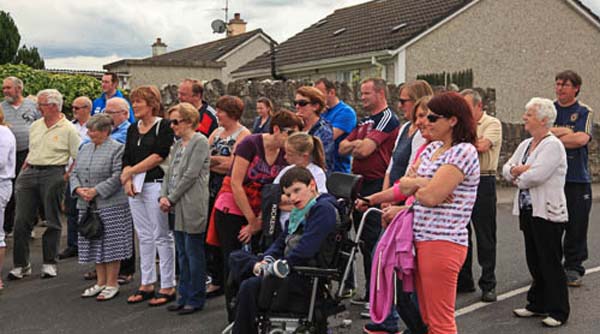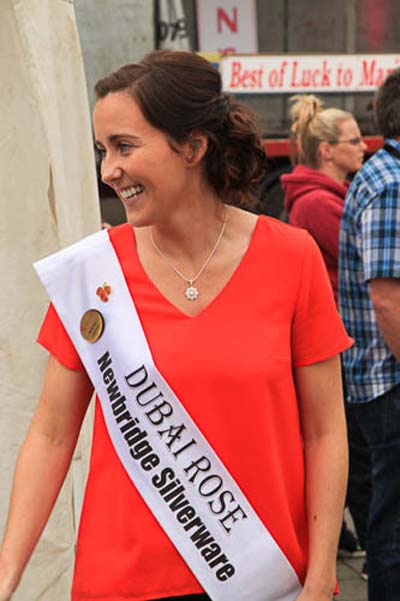 Our Dubai Rose Marie Ryan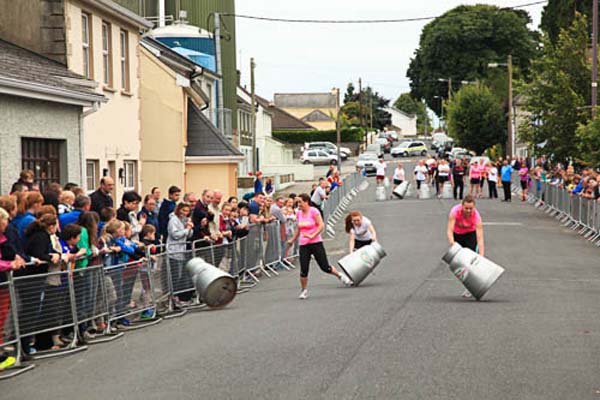 Churn Racing display on Pallas St.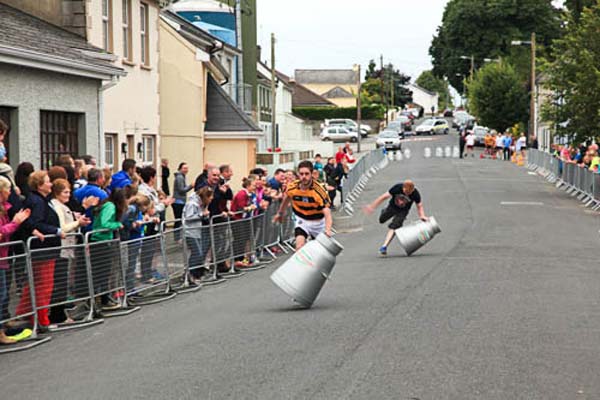 featuring some of the participants from the All Ireland Churn Racing competition held in Tipperary Town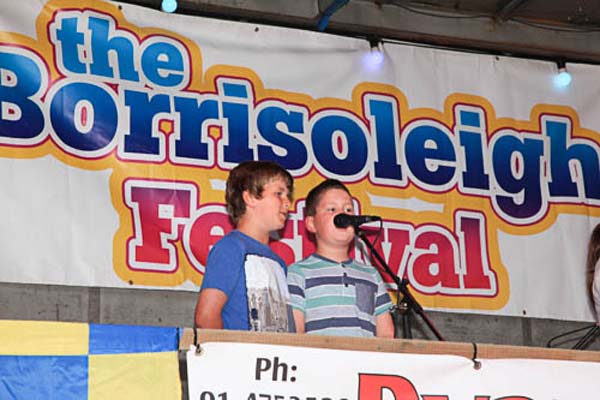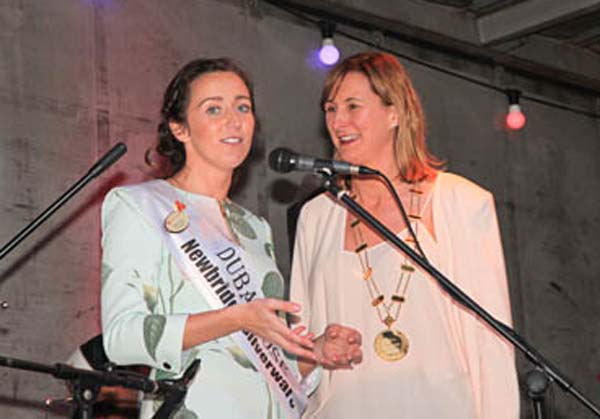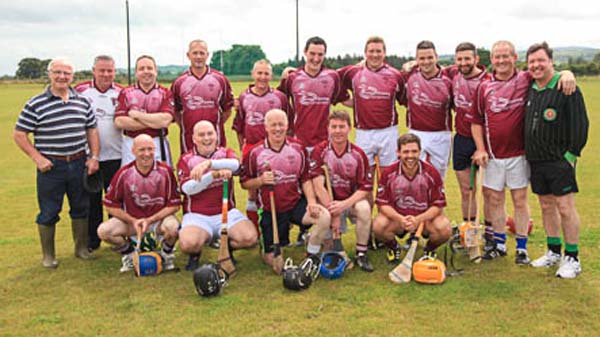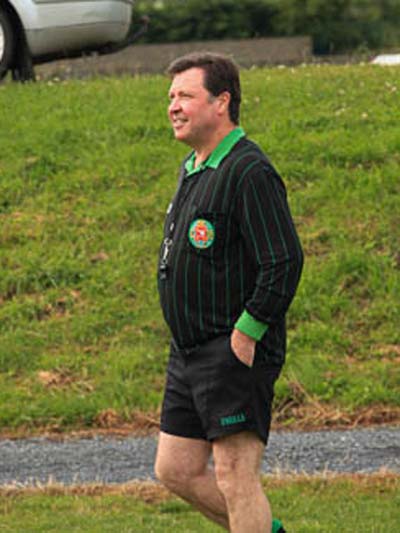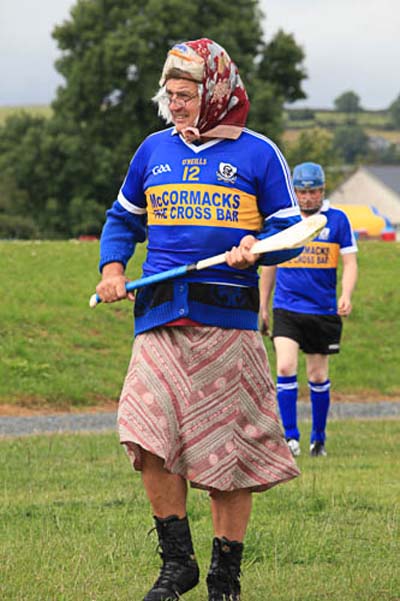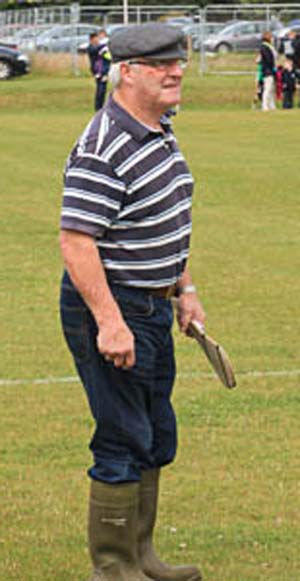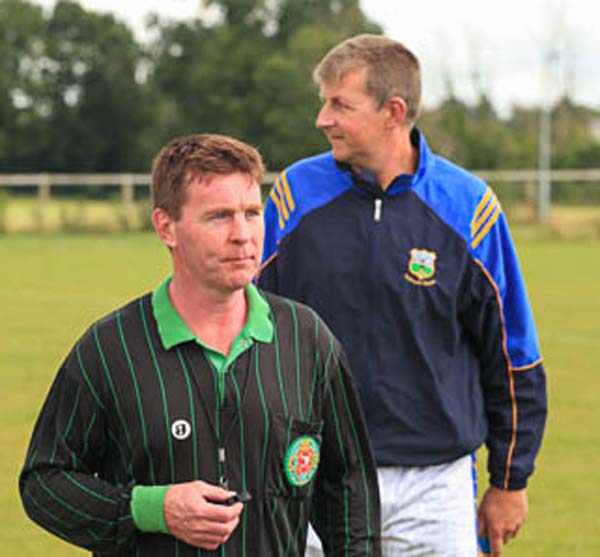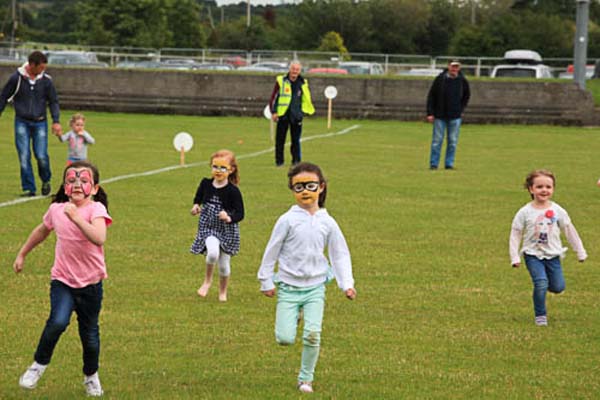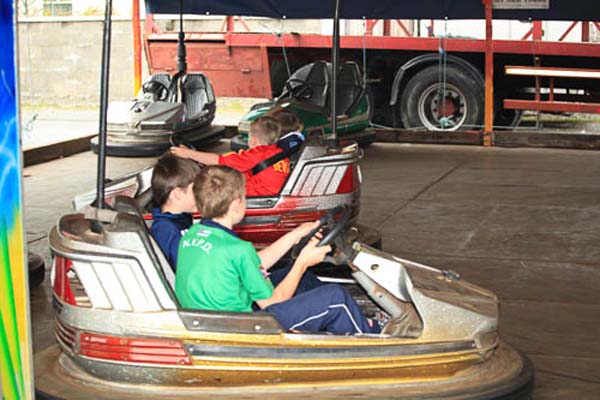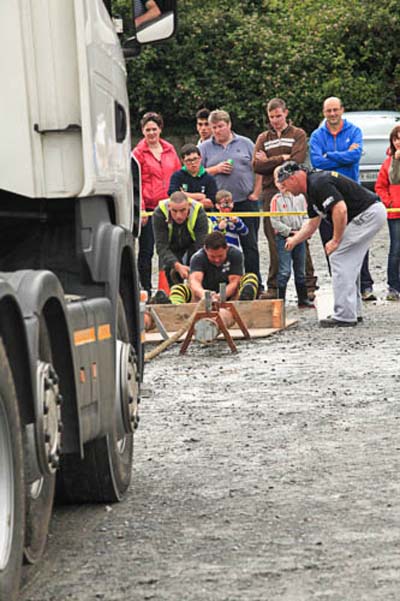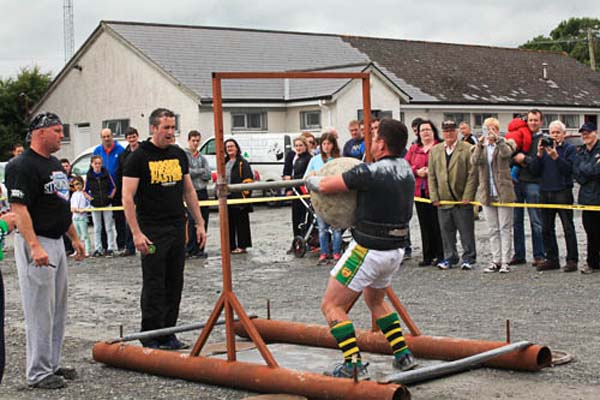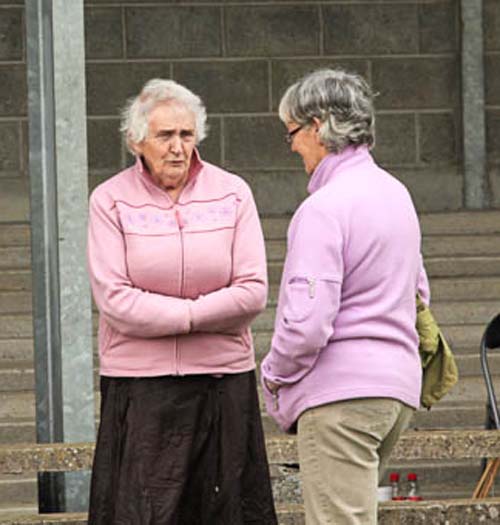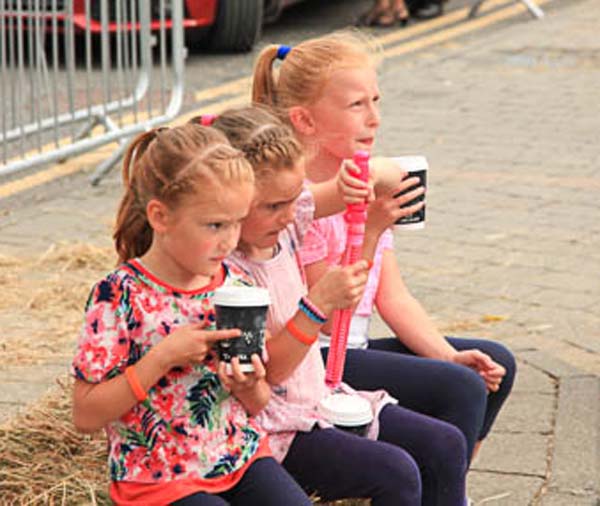 Three lovely lassies!!!!

There was a Family Fun Day in the Town Park on Sunday last. It featured a number of entertaining events such as a veterans hurling tournament, bubble soccer, vintage car display, strongman display, tug of war, pony rides, athletics, sheaf tossing, BBQ, games of skill, plus much much more. Above are some pictures from the day.
---

Borris-Ileigh GAA News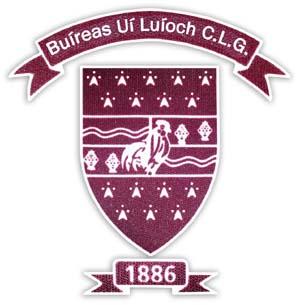 Tickets
:For the forthcoming All Ireland Semi FInal the following is the ticket information: The club will only be allowed to place one order for tickets. The deadline for placing orders is this Friday 31st of July at 6pm. Ticket prices are set at €40 for the stand(there is a €10 concession for students and OAPs in the Cusack stand), €25 for the terrace and €5 for children's tickets. There is also a deal for the Davin stand for adults for €10 if if there is a minimum of 10 people. If you would like to place an order please contact Gerry Treacy on 086 3958405
Junior Hurling: Hard luck to our junior hurlers who went down to Roscrea in round three of the north junior championship. Our last game of the group will be against Knockshegowna in two weeks time. It is a must win game and we also need to hope other results go our way.
Minors: Our minors take on Portroe this wednesday evening 29th of July in Toomevara at 7pm. Their next game will be against Newport Gaels on Wednesday week the 5th. They are both must win games if they are to progress from the group.

---
Borrisoleigh Coursing Club Presentation to Fr. Vincent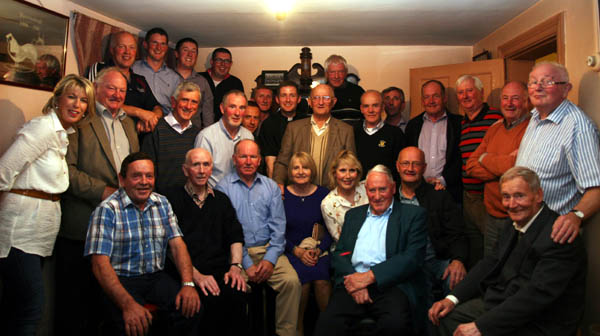 Borrisoleigh Coursing Club with Fr. Vincent Stapleton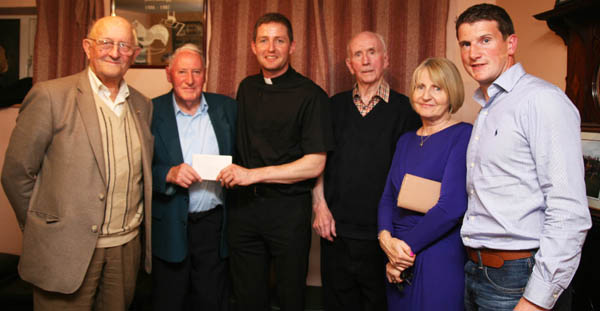 Matt Stapleton, John McGrath, Fr. Vincent Stapleton, Mick Collins, Biddy Stapleton and Mark Bourke
Fr. Vincent Stapleton receiving a gift from Borrisoleigh Coursing Club following his recent Ordination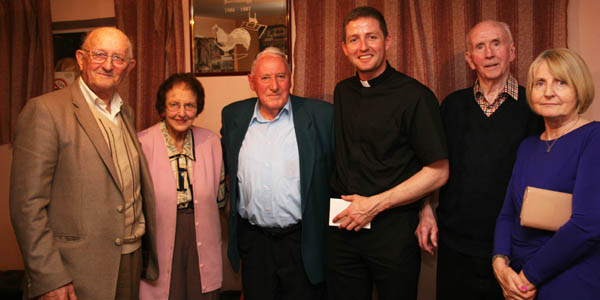 Matt Stapleton, Teresa Coffey, John McGrath, Fr. Vincent Stapleton, Mick Collins and Biddy Stapleton
---
Borris-Ileigh Camogie Club

Our Senior girls are back in action shortly in the Championship. Fixtures for August as follows:
Sat Aug 8th v Annacarty (away)
Sat Aug 22nd v Drom (home)
U13 match v Holycross has been postponed, it will now be played on this Thursday (away).
Remaining fixtures:
v Templemore (home) Tuesday Aug 4th.
Good luck girls.
U10 Tomás Max Tournament took place this year in conjunction with the Borrisoleigh Festival on Friday evening July 24th.
Clubs who participated were Drom, Holycross, Moycarkey & Borris-Ileigh.
Borris-Ileigh won there first match v Drom 2-00 to 1-00, scores from: Emma Maher & Jane Delaney.
They reached the final to play Moycarkey-Borris, but lost out by one score, to give Moycarkey this year's title. We'll be back next year!!
U6 & U8's play Kilruane at home this Wednesday evening. Good luck to all.
---
Lebanese Cedar Tree Planting Ceremony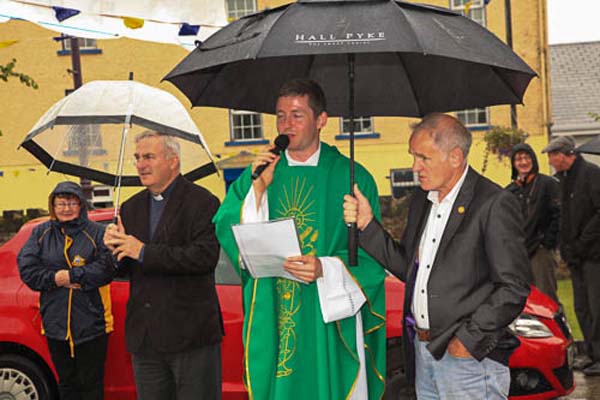 On Sunday July 26th 2015, two Cedar trees were planted in the Sacred Heart Church grounds to mark the Ordination of Fr. Vincent Stapleton to the Priesthood. These trees were planted in clay sourced from the 85 townlands of Borrisoleigh which was blessed at the Prayer Gathering on 03/07/15, and symbolises our faith, unity and goodwill. The clay is a reminder that we are earthly creatures fashioned from the dust of the soil but created in God's image and likeness and called to be children of God.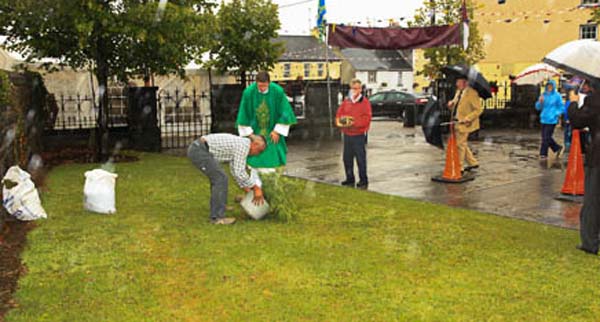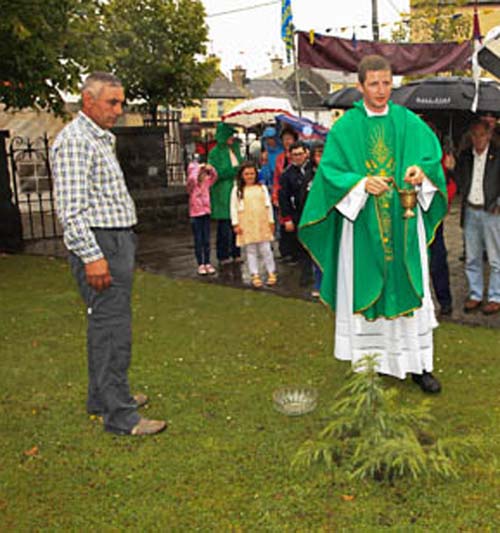 The planting of these trees is also in response to Pope Francis second encyclical "Laudato Si" (On Care For Our Common Home) published 24 May 2015. It is addressed to every person living on this planet to acknowledge the urgency of our environmental challenges, as the earth is essentially a shared inheritance whose fruits are meant to benefit everyone.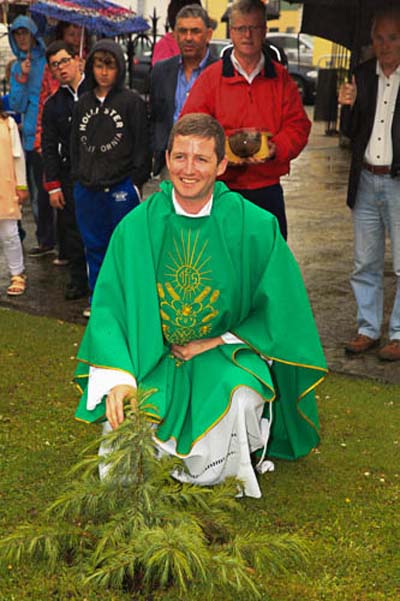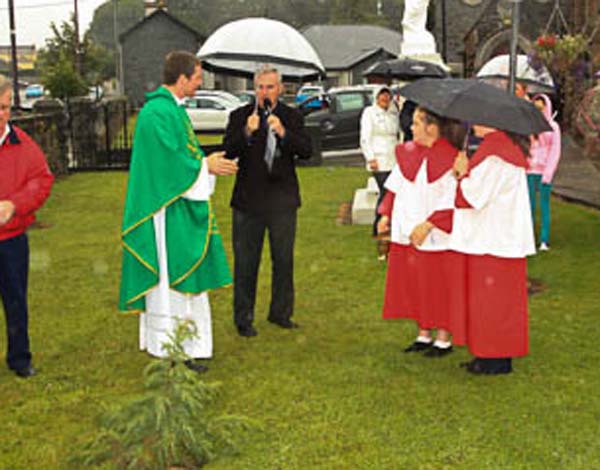 Thanks to Michael Atik who grew these trees from seed and kindly donated them for this special occasion. The Lebanese Cedar tree is special to the people of the Holy Land and is often mentioned in the Bible. Psalm 91 reminds us that " the virtuous will flourish like palm trees, they will thrive like the cedars of Lebanon". The Israelites valued the timber of these trees and they are used symbolically to describe the blessings of God for his people. May these trees remind us always of our calling to grow in Christian ways like a healthy tree, planted, nourished and fruitful.
---
Borrisoleigh Historical Society
On Saturday last, over one hundred peopled gathered at the green in Mt George to complete the historic walk of Borrisoleigh's streets. Chapel St, The Square and Lower St were walked as part of the Gathering in 2013. From that experience, expectations were high and indeed, we were not to be disappointed. With Seamus Kennedy as our main guide, ably assisted by his team of knowledgeable lieutenants, we learned of the many forgotten treasures and characters that were once to be found along the way from the cross roads up to the convent.
Byrne's bakery, Tim Ryan's blacksmith, Harty's garage, Shea's dreapers, the taylor Young, Cashin's grocery, Whyte's shop, Shea's butchers, the three Smith families, the widow Murray, Mrs Danny Joe, the pig market, Janey Searson, Mick and Owen Dermody, Leahy's forge and grocery, Borrisoleigh's own red light district, Sarah Kennedy's shop, The schools and the convent–, to name but some.
The weather was kind to us, the threatening rain keep it's distance, allowing us to complete the walk at a leisurely pace and in good time. When finished, we adjourned to the community centre for a welcome mug of tea and Stapleton's brack. Many thanks to everyone who came along and to all who contributed to making the day such a resounding and memorable success.
————————————————————————————
Seats on the bus to Spike Island and Cobh heritage centre are fast being taken up. The total cost of the tour [ bus, ferry, guided tour of Spike Island and group admittance to heritage centre ] is 40.00 euro. The bus leaves the Square at 8.00am sharp, on Saturday 22nd of August. Anyone interested in traveling, contact 087 7912476 or 087 6427322
---
Pic of the Past……….down memory lane

GAA Dinner Dance
Back: Geraldine Stapleton, David O'Donoghue, Marie Maher,
Deirdre Hession, Anne Connors, J.P. Stakelum and Gerry Stapleton
Front: Michael Carroll and Michael Kinane

---
Your Website Needs You!
Committee: Enda Ryan, Noreen Fahy, Margaret Cowan, Marie McGrath, Aileen Óg Groome and Derry O'Donnell

Many thanks to all those who contributed photographs and news items. Remember, we need you to continue to send us material so that we can keep our website current and interesting.
Send your email to: info@borrisoleigh.ie
Also, if you like what you see and want to leave a comment, remember to use the Guestbook!
If you are leaving a comment asking people to help with family research etc. please include your email address within the comment itself
While we make every effort possible to ensure that the information contained in this Website is accurate and complete, we cannot accept any legal liability as a result of the inaccuracy or incompleteness of the information presented to users of this site