Borris-Ileigh Camoige Notes




U12's played Moneygall last week, but unfortunately lost out on this occasion with a scoreline of 3-01 to 2-01. Scores: Emma Doolan 1-01 and Emma Galvin 1-00. Next game v Portroe on Tuesday June 9th away. Good luck girls.
U10's played a great blitz in The Ragg last Saturday morning, playing 3 matches, v Drom and two teams from Cork.
Results : v Drom 0-00 – Borris-Ileigh 1-00 – score from Nicole Colgan.
Cork Team A 4-00 to Borris-Ileigh 3-00 and Cork Team B 1-00 to Borris-Ileigh 1-00, scores from Lisa Carr & Emma Maher.
Borris-Ileigh U14 Féile na Gael camogie team will travel to Donegal to represent their club and county on Friday 19th June to Sunday 21st June. The girls are currently fundraising to pay for the trip, this is a great opportunity for the girls and the club. All support greatly appreciated.
The girls played a challenge match v Holycross last Saturday, this was a good test game, and will add to the experience the girls need for Féile.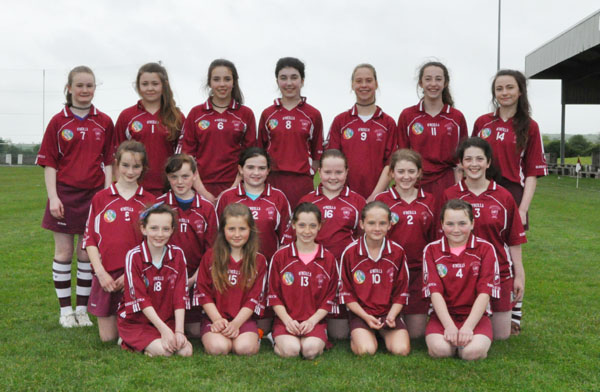 Féile na Gael camogie team
Hurl Smart Week 2015 in Borris-Ileigh Camogie club
Many thanks to all our local groups and teams for helping us make Hurl Smart Week a great success. To Aédin Hogan and Tara Mockler u16 County, Declan Maher Track Attack, Paddy Stapleton Senior County, our Senior Camogie girls, and Nicole Walsh & Julieanne Burke of Senior County camogie.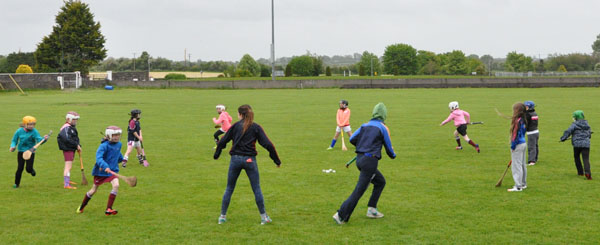 Our U10s were joined at training by two of our U16 girls Aédin Hogan and Tara Mockler who are on the U16 County team. They played a few fun games with them and even during the heavy showers of rain our girls were not deterred. They finished up with a match and with very happy but wet 10 year olds.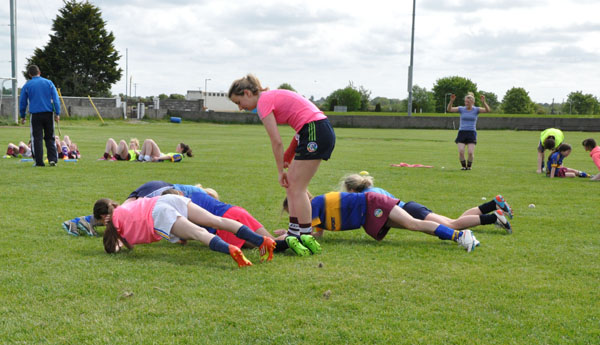 Our U12s joined our senior girls for some of their training. They did some circuit training with them, with some of the U12s never having done the plank and burpies before. This was an eye opener for both groups. The younger girls saw how much harder the seniors have to work at their fitness which is something our U12s girls take as a given. Some of our seniors were wishing they were that young and fit again. Both groups showed their competitive sides and work hard. It was a very enjoyable session for both groups.
Our U12 girls again took to the field but this time togged out and ready to play a match in the Summer league vs Moneygall. Tipperary Senior hurler and Borris-Ileigh club man Paddy Stapleton lined up a few drills, did their warm up with them and gave them loads of helpful tips. The girls were happy and confident when the ball was thrown in for their match.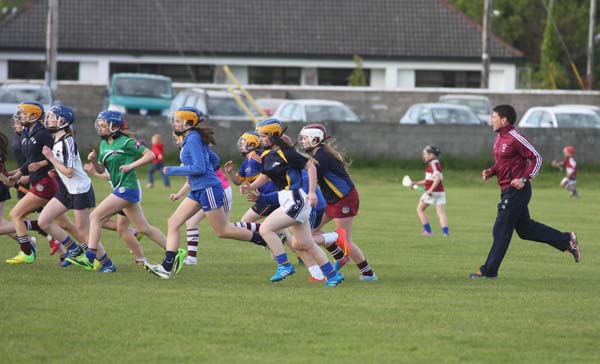 Our U14 and U16 girls were joined at training by Declan Maher representative of Borrisoleigh Track Attack. Declan spoke of and demonstrated the importance of doing a proper warm up and stretches before matches and training. Declan is very involved with Borrisoleigh Track Attack which is a relatively new project in the parish, which organises events on the walking track in the town park. They have large numbers of participants in their weekly events which challenge everyone whether you're a walker, jogger or runner. Hopefully he will have a few new track 'Attackers' from our U14 and U16 camogie teams. Great way to keep fit for the winter months while off from camogie.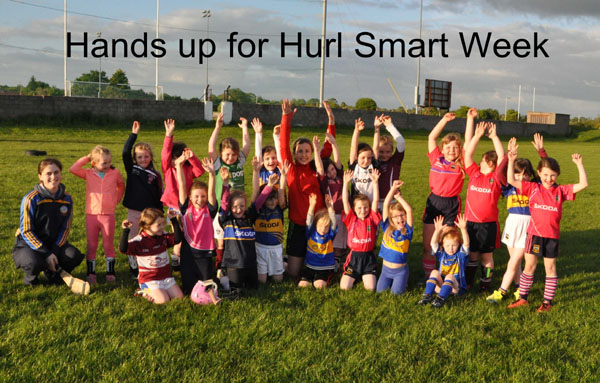 Senior Tipperary county players Nicole Walsh and Julieanne Bourke had great fun with our U6s and U8s. The girls really enjoyed their fun games and playing a match with Nicole and Julieanne. I spoke to some of the little ones after the session and they were very interested in finding out when "the Tipperary girls could come again?"
---
Ordination Celebrations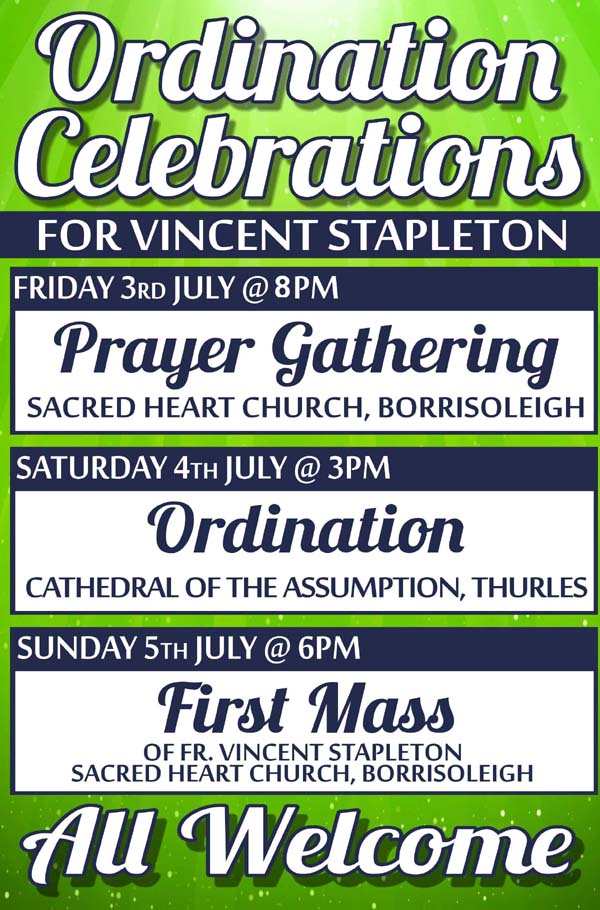 Refreshments will be served in the Community Centre following the first mass
---
Saints All Stars Camp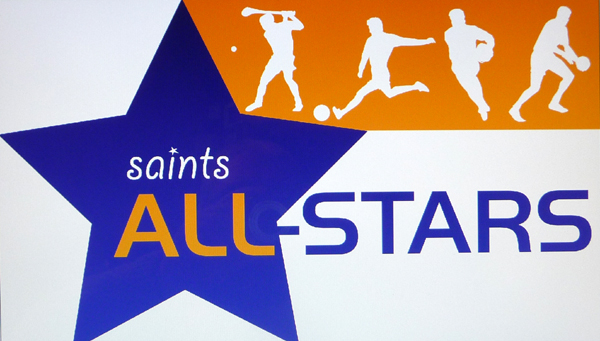 I am now taking bookings for the camp in the park starting the August Bank Holiday Monday 3rd -7th of August. Please note that it is really important to get your childs name in before the start of July as I am getting the kids t-shirts and I need the sizes to give enough time for them to be made. Sorry to put a push on but otherwise people will be left without one. My number is (086) 3328697 and all I need is the name, age and t-shirt size of the child/children.

---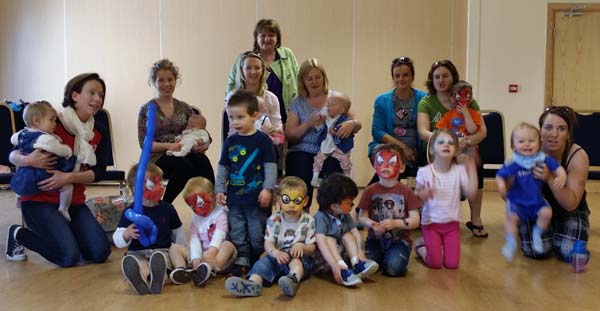 Fun and entertainment at Parent and toddler group.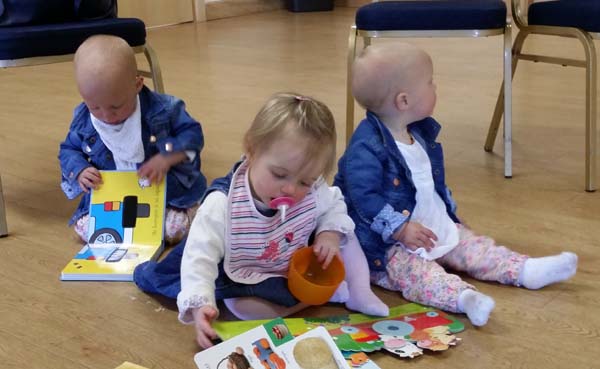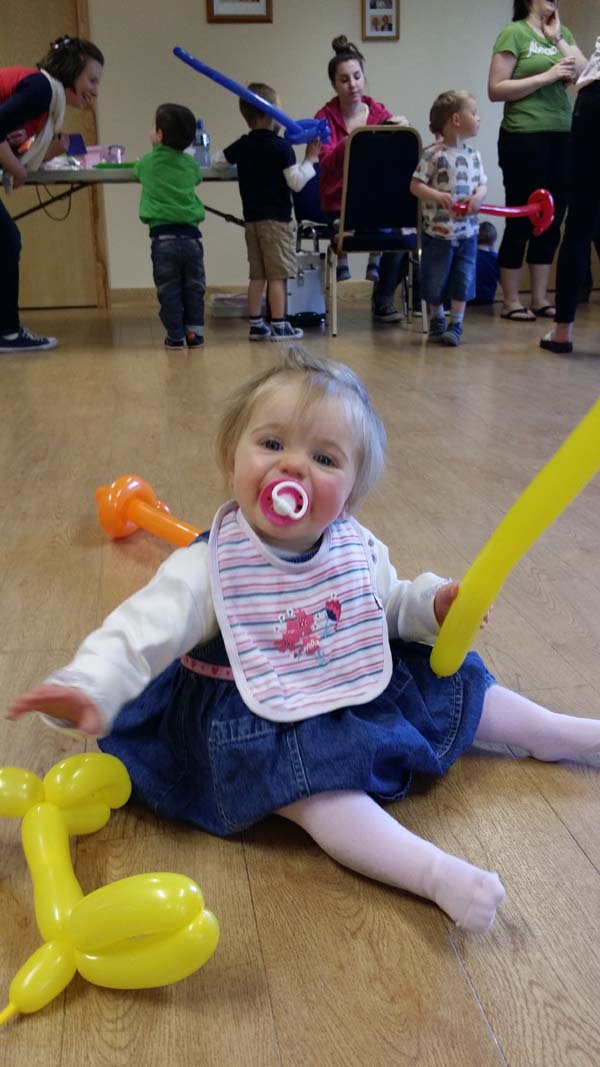 To view more photos visit the photo gallery or
click here
---

St. Cualán's Social Club
Unfortunately we have to cancel our monthly coffee morning for this month. Our next coffee morning will be in September. Enjoy the summer break.

---
Borrisoleigh Active Social Club
We have been busy getting names for our trip to the Nicholas Mosse Pottery Factory and the Arboretum Home and Garden Heaven. This is on Tues July 14 and if you haven't your name in do so immediately. Membership forms are available from Lucia Ryan 0863961211 Fiona Max 0872169150 or Eileen Slattery 0879849848.
Our next meeting will be on Wed June 24 @ 8.30pm in The Community Centre.

---

Bus to Knock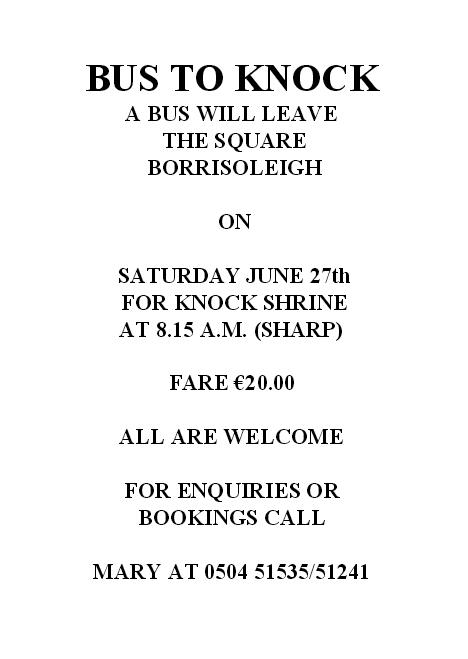 ---
Cemetery Masses

Cemetery Masses in the Parish will take place at the following dates and times.
St. Brigid's Borrisoleigh, Thursday 4th June @ 8pm
Glenkeen, Thursday 11th June @ 8pm
Ileigh, Thursday 18th June @ 8pm

---
Inaugural Killea Devil's Bit Walk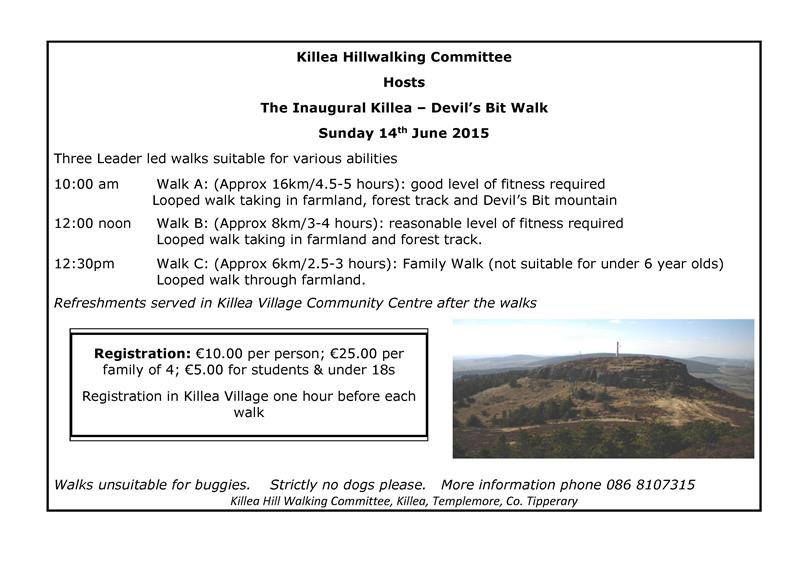 ---
Pic of the Past……….down memory lane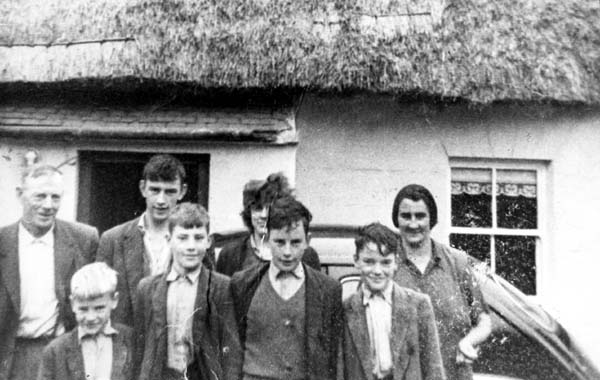 Ryan's of Cooleen
Back: Andy, Pierce, ….. and Bridget
Front: Matt, Martin, Andy and Jim
Matt and Martin were both ordained to the Priesthood and are presently serving on the foreign missions.
---
Your Website Needs You!
Committee: Enda Ryan, Noreen Fahy, Margaret Cowan, Marie McGrath, Aileen Óg Groome and Derry O'Donnell
Many thanks to all those who contributed photographs and news items. Remember, we need you to continue to send us material so that we can keep our website current and interesting.
Send your email to: info@borrisoleigh.ie
Also, if you like what you see and want to leave a comment, remember to use the Guestbook!
While we make every effort possible to ensure that the information contained in this Website is accurate and complete, we cannot accept any legal liability as a result of the inaccuracy or incompleteness of the information presented to users of this site