Borris-Ileigh Camoige Notes

SENIOR:
The play off in the League v Annacarthy took place last Sunday, with Borris-Ileigh winning this game by 3 points. Score: Borris-Ileigh 2-11 Annacarthy 2-08. Scores from Nicole Walsh 1-06, Mary Bradshaw 1-04 & Caitriona Maher 0-01.
Next game v Clonoulty in the Camogie Grounds, The Ragg, this Sunday evening May 3rd at 5.30 pm. Your support would be appreciated.
U14's beat Gortnahoe last Weds for a place in the Group. The girls were ahead from the off and won this game, Borris-Ileigh 7-06 Gortnahoe 0-00.
Scores from: Aoife Ryan 3-05, Aoife Max 1-00, Laura Maher 3-01. This is a massive improvement for the girls and they go on to play Thurles this Wednesday 29th April. Best of luck girls.
U12's played in Semple Stadium last Saturday as part of a Camán to Semple, Munster blitz. Borris played clubs from Cork, Limerick and Clare winning all 3 matches, well done girls.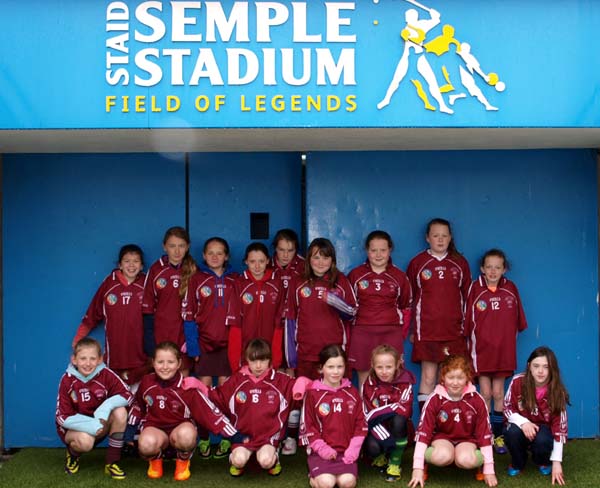 U12s team who played Camán to Semple last Saturday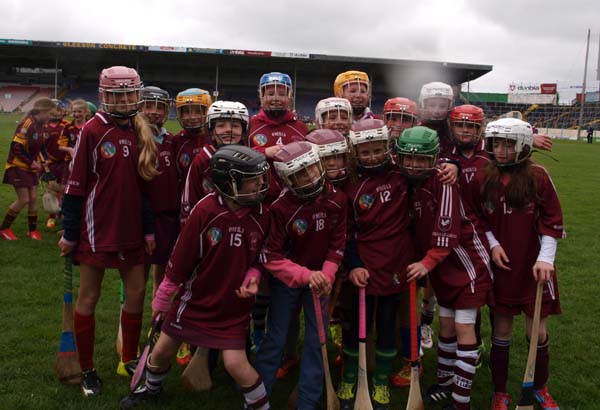 U12s celebrating their win


U10's
have there first blitz of the year coming up shortly. Clubs in this group are Silvermines, Borris-Ileigh,Drom & Nenagh. Silvermines is the first host club, further info to follow.
If you have any completed TOPAZ cards, can you forward to Catherine Delaney as soon as possible.
---

Borrisoleigh Community Development Association
Spring Clean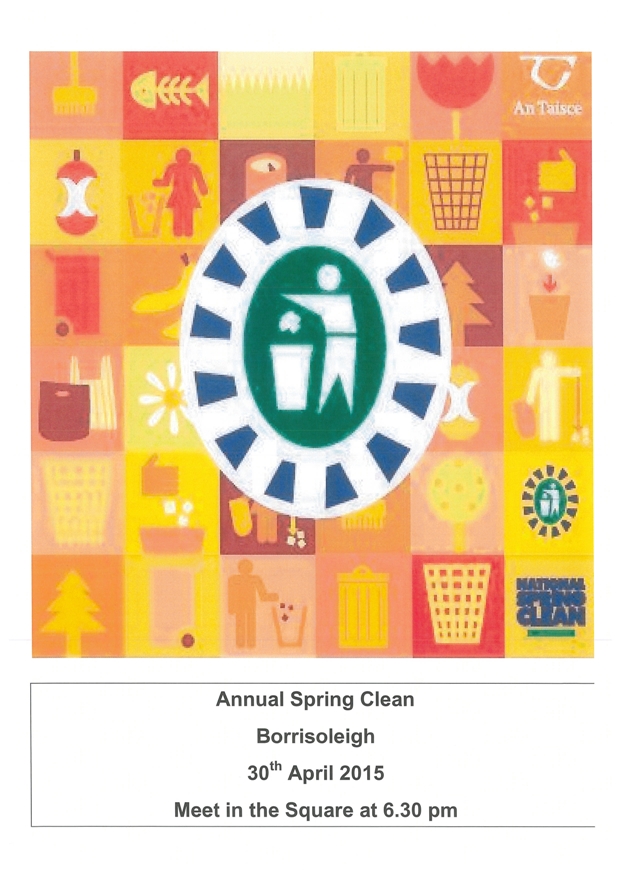 The 17th National Spring Clean campaign gets underway this April. The National Spring Clean, Ireland's largest anti-litter initiative has grown in size and scope over the years with last year's campaign being the largest to date. This is down to you, the volunteer, who give up your time and energy to make Ireland a cleaner, greener, more beautiful place to live. Borrisoleigh Community Development Association would like to thank everyone who has participated over the years and we are looking forward to this year's spring clean on the 30th April. By volunteering for the Spring Clean campaign, YOU are actively helping to make and keep your local environment a cleaner and more enjoyable place to work and/or live in. Your participation in Ireland's largest anti-litter initiative is very important. Spring Clean is entirely dependent on the fantastic support and work of Tipperary County Council and An Taisce. Not only do they supplement supplies of materials but they also ensure that our rubbish is properly disposed of.
Borrisoleigh Community Development Association is once again delighted to organise this spring clean. To participate in this year's annual clean-up meet in the square at 6.30 pm on Thursday the 30th April. There you will receive your supplies of gloves, bags litter pickers etc. Please come in a hi-vis vest for safety.

---

Inch Youth Players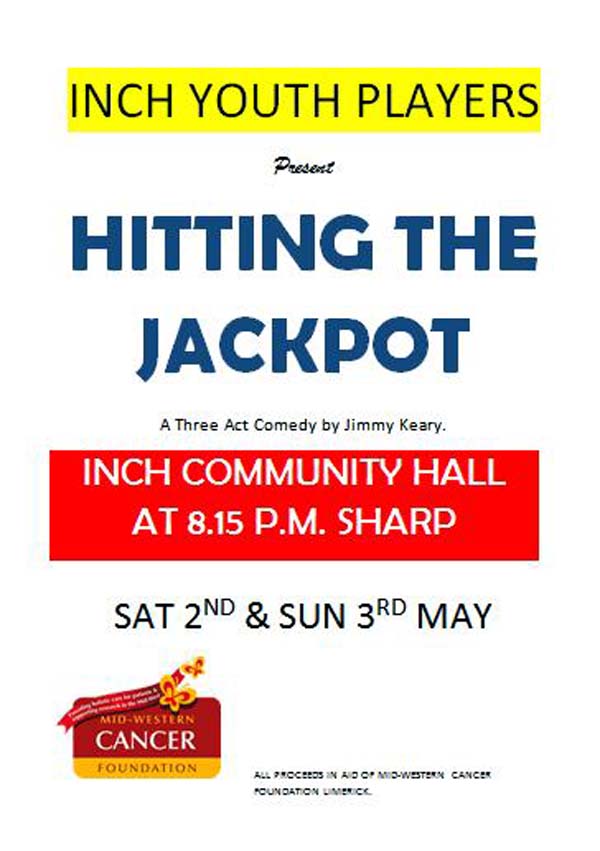 Inch Youth Players will perform a three act comedy play by Jimmy Keary called Hitting the Jackpot on Saturday 2nd May and Sunday 3rd May at 8.15pm in Inch Hall. All proceeds are being donated to the Oncology Unit, University Hospital Limerick. Half the cast comprises of teenagers from Borrisoleigh so all support would be greatly appreciated.
---

Community Games Athletic Trials

Date: Monday 1st June
Time: 6.00pm
Place: Templemore Athletic Track
All Borrisoleigh parish residents are welcome to participate.
ATHLETICS TRACK EVENTS
(Individual Events)
Boys & Girls U/8 years Over 6 – 60M & 80M
Boys & Girls U/10 years Over 8 -100M & 200M
Boys & Girls U/12 years Over 10 -100M & 600M
Boys & Girls U/14 years Over 12 -100M & 800M
Boys & Girls U/16 years Over 14 – 100M, 200M & 1500M
Boys & Girls U/16 years Over 14 – 7Km Marathon
Long Jump
Boys & Girls U/14 over 12
Long Puck
Boys U/12 and over 10
Girls U/14 and over 12
Any queries please contact Sheila @ 086 403 0458

---
Borrisoleigh Track Attack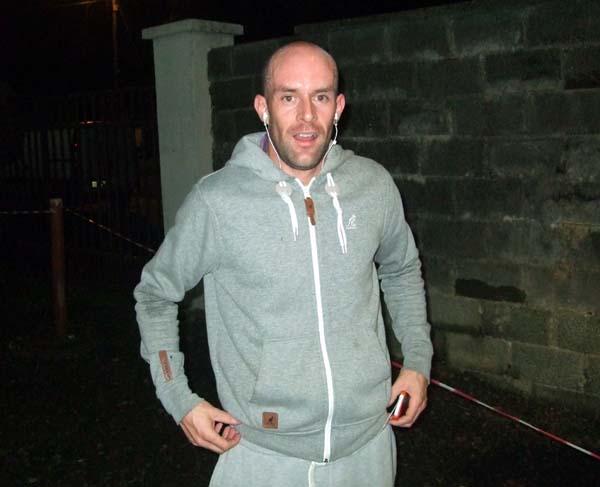 Michael O'Brien

JFK Leads the Way

A superb display of front running from John F. Kennedy saw him comfortably break the 8 minute barrier for the 2km distance in the fifth round of the Track-Attack Marathon Series. At the head of the field of 60, John F and the fastly improving Tom Shanahan went toe to toe for much of the showdown before breaking clear in the final metres to cross the finish line in a hugely impressive time of 7:39. Tom also shattered his personal best average of the series when breaking the tape in 7:46.

Both athletes are part of the Sharks grouping within the series, a group that John F now leads the way in with a total of 16ts, two ahead of Noel Kennedy who is clocking up a very impressive and consistent sequence of times. Christy Slattery is in third spot overall after accumulating 23 pts.
Templederry's Philip Kennedy was the star performer in the Tigers group over the 2km challenge after recording the biggest improvement on the night. He currently sits in second spot overall within the group with Sam Carroll occupying the third spot. The runaway leader of the group so far however is Conor Gleeson as he continues to impress week on week and he'll be very hard to reel in over the remainder of the series thanks to the hugely impressive lead he has already built up.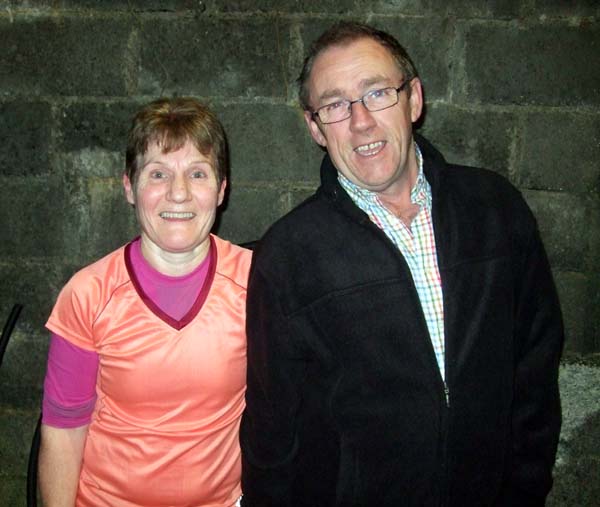 Phil & Tom Mason
Mary Ryan is hitting a rich vein of form as of late and is the new leader within the Falcon group. With a total of 18 points, she has a single point lead over Martin Fahy as we head to the half way point. Hot on their heels is Kathleen O'Meara with her total of 22pts in what is probably the most competitive grouping to date.
The Templederry flag is still flying high within the Pumas group as Kate Minogue holds onto the lead for another week. Without doubt, this is one of the most enjoyable groups to watch and follow each week, full of youth and enthusiasm the participant rarely fail to impress. Kate hols a slender 2 point lead over Eimear O'Donnell while in third place, Aimee Kenneally is a further 4 points back with 19pts. Great credit to all the group participants in both the juvenile Puma and Tigers groups, keep up the great effort each week.
Siobhan Carr regained the overall lead in the Dolphins group thanks to another strong showing and with a total of 19 points, she sits a one point ahead of the previous leader Tom Stapleton. Marie McGrath holds down the third podium spot with 24pts. One of the stars of the entire series to date has been Mary Stapleton as her improvement levels over the 5 weeks to date have been both vast and impressive. As a result, she is in pole position in the Jaguars group after amassing 15pts. Next in line is the winner of the New Year's Series Delia Ryan with 18pts while Moneygall's Mary Fanning is in third spot with 25pts.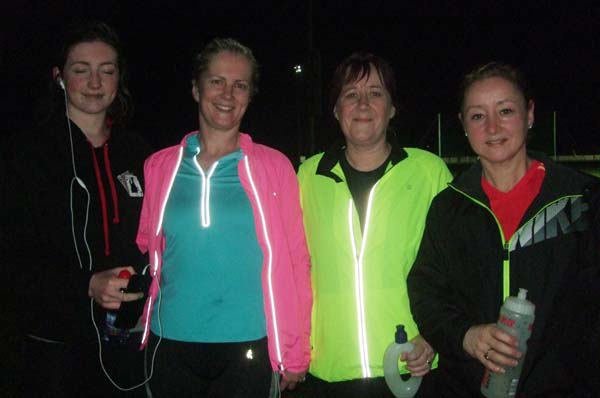 Clodagh Ryan, Rena Ryan, Caroline Kennedy, Frances Maher
Rena Ryan and Grainne Moore are the league leaders in the Bears and Cheetahs groups respectfully. Rena is holding off the challenge of Suzanne Whyte who is in second spot while Anne McCormack is now in the third spot overall within the Bears grouping. Deirdre Collins is closing in on Grainne and is now only 4 points in arrears with 19pts. Caroline Murray is also making a charge up the leaderboard and is now sitting in third spot on 22pts, waiting to pounce on the leading duo.
We have a two way tie at the head of the Lions leaderboard. Both Betty Slattery and Aisling Gleeson have accumulated 14points while a further two points behind is Marie Carr. Round 6 of the series will see the participants attack a 3km distance and for the first time during this series, there are bonus points on offer for anyone who records a personal best so we may well see a shake-up in all the various leaderboards heading into the second half of the series.
Loughmore & Limerick Beckons
Best of luck to all our Track-Attackers who will be in action over the coming weekend. On Friday night, Loughmore will host their annual 7.4km race and we would like to encourage all our participants to go along and support their event. Some of our Track-Attackers will also be in action in Limerick over the Bank Holiday weekend where they will be taking part in the 10km or Half Marathon races. Best of luck to all involved and keep the Track-Attack Flag flying.
---

Scoil Naomh Cualán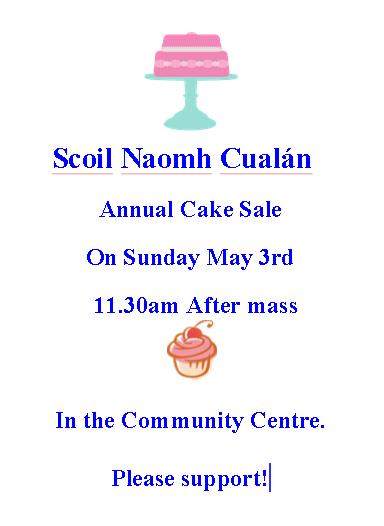 Busy planting vegetables in our new school garden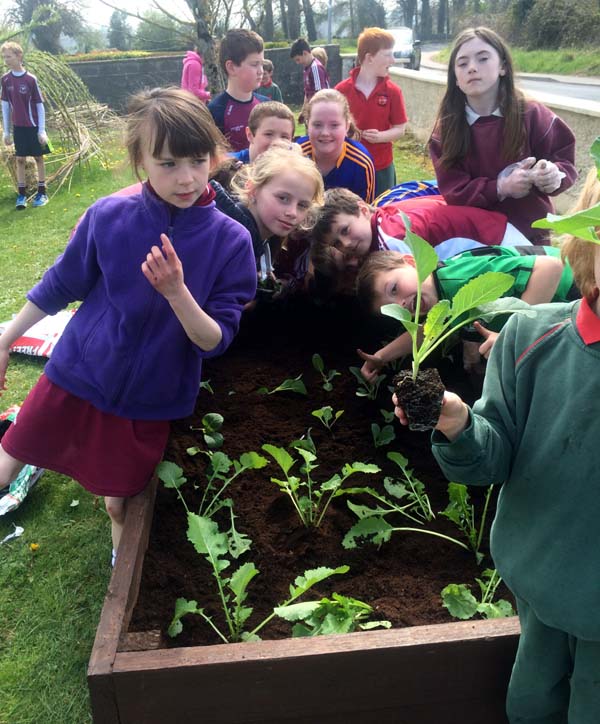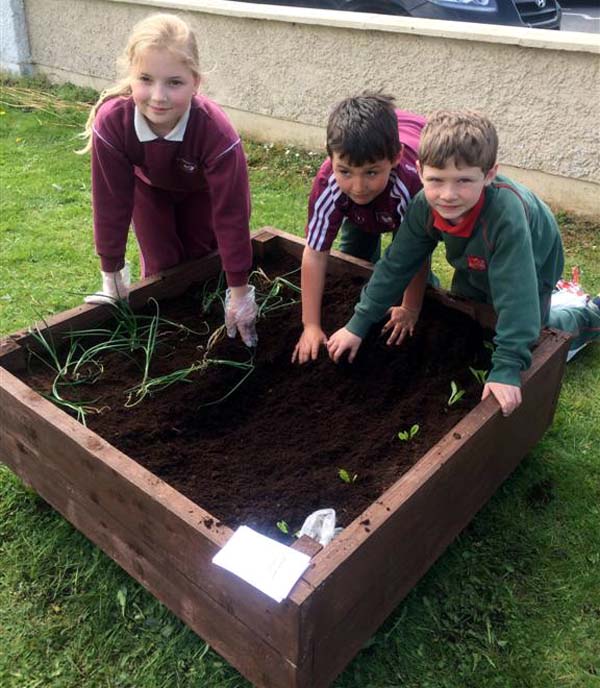 Gymnastic lessons are going down a real treat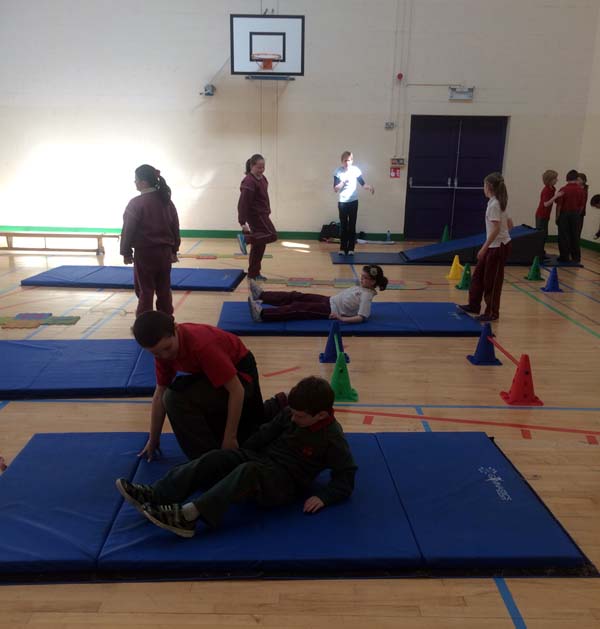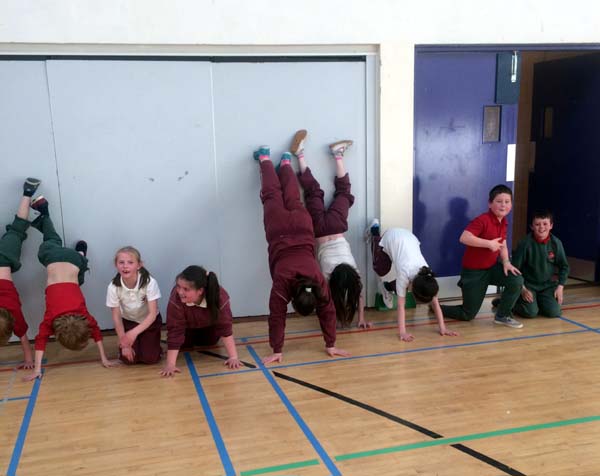 ---
Borrisoleigh Festival Fundraiser
FESTIVAL FUNDRAISER

A fundraising walk of Inch Loop will take place on Monday next 4th May commencing 2.30 pm. Registration at Inch car park from 2.00 pm Refreshments in Community Centre Borrisoleigh after walk.
LIKE us on Facebook www.facebook.com/BorrisoleighFestival
www.borroleighfestival.com
---
Billy Goulding Recovery Fundraising Dance – Thank You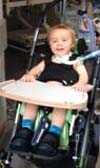 A Fundraising Dance in aid of the Billy Goulding Recovery Fund took place on Easter Sunday night in the Templemore Arms. The night was a great success with entertainment from The Castle Trio, Ebony, The White Gypsy Band and Silver Dollar. Billy's family and the organising committee would like to sincerely thank everyone who helped out with this very worthy cause: the Management and Staff of the Templemore Arms, those who donated the food for refreshments, all who donated prizes for the raffle, everyone who attended on the night, bought tickets, or contributed in any way and last but not least the 4 local bands who provided such wonderful entertainment. A total of €3,725.60 was raised. Go raibh míle, míle maith agaibh go leir!
---
Borris-Ileigh GAA Notes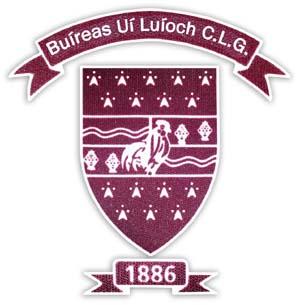 Senior Hurling: Hard luck to our seniors who were defeated by Kilruane McDonaghs on Sunday evening in Nenagh. We were missing a number of our starters for this game which did not help proceedings. We will now play Burgess on the weekend of the 10th and Templederry on the weekend of the 17th.
Junior Hurling: Our B team came up short against Kildangen on Saturday evening in round three of the league. We will play Lorrha in the next round. Our A team will play Knocksegowna this Sunday evening at 7pm in Borris.
Track Attack: Best wishes to the Track Attack team as they embark on their "147" fundraiser. The funds raised will go to the upkeep and further development of the track which include widening, extra lights and an extension of the track to 1 mile. We ask that all people support this fundraiser as the track is a huge benefit to the community and we would to stay providing such a great service to the parish, but it is only with your help that we can do it. It is scheduled to take place on the Monday evening of the June Bank Holiday weekend.
Golf Classic: The time of year has rolled around again and we are now preparing for our now very successful annual golf classic. Over the last two years we have had around 100 teams take to the fairways each year for two days of very enjoyable golf. This year the event will take place on June 12th and 13th. A team of 4 will cost €120 and tee boxes will cost €30. Tee box times will be available shortly.
---
Scór News
The Borrisoleigh Scór Committee AGM will be held on Wednesday 29th April in the Marian Hall Borrisoleigh @ 8.30pm.
Everyone welcome.
---
Pic of the Past……down memory lane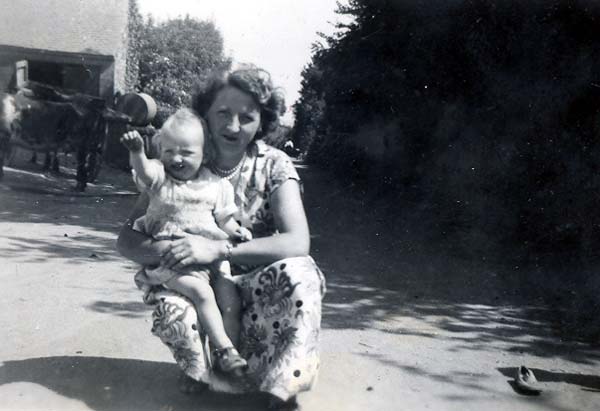 Nora (Kennedy) Lambe, formerly of Crnoavone, Borrisoleigh with her daughter Miriam. The photograph was taken at the Cross of Pallas in the 1950s.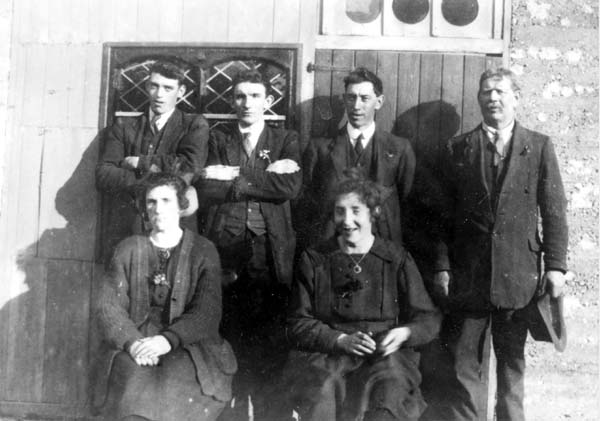 Chapel Street Neighbours in the 1920s
Back: Bill Matthews, Michael Maher, Jimmy Lanigan-Ryan and Mr. Conway
Front: Bridget Ryan (nee Maher) and Mary Long (nee Maher)

---
Your Website Needs You!
Committee: Enda Ryan, Noreen Fahy, Margaret Cowan, Marie McGrath, Aileen Óg Groome and Derry O'Donnell
Many thanks to all those who contributed photographs and news items. Remember, we need you to continue to send us material so that we can keep our website current and interesting.
Send your email to: info@borrisoleigh.ie
Also, if you like what you see and want to leave a comment, remember to use the Guestbook!
While we make every effort possible to ensure that the information contained in this Website is accurate and complete, we cannot accept any legal liability as a result of the inaccuracy or incompleteness of the information presented to users of this site