Happy Easter

---
Easter Ceremonies in Borrisoleigh & Ileigh
Confessions:

Tuesday 7pm

Spy Wednesday:


Chrism Mass in Cathedral @ 7.30 pm. Parishioners are invited to this Mass and also to refreshments afterwards in St. Patrick's College.

Holy Thursday:


Evening Mass of the Lord's Supper @ 7pm. Holy Hour at Altar of Repose immediately after Mass.

Good Friday:
Celebration of the Lord's Passion 3pm
Stations of the Cross:
Ileigh 7pm. Borrisoleigh 8pm.

Holy Saturday:


Easter Vigil: 8pm.

Easter Sunday:


Masses: 9.30 am. (Ileigh); 11.00 am. (Borrisoleigh)
---
Daffodil Day 2015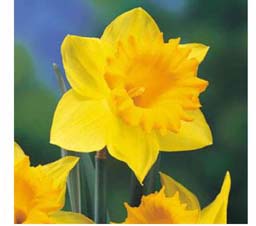 €4,317 Donated A huge thank you to everyone who came out to support us on Friday 27th March.
Very special thanks to all the volunteers who gave up their time.
Thanks to all those who provided much needed refreshments to the volunteers throughout the day

---
Easter Sunday Cake Sale
Due to unforeseen circumstances the Cake Sale will not be going ahead this Sunday and is to be rescheduled.

---
Confirmation 2015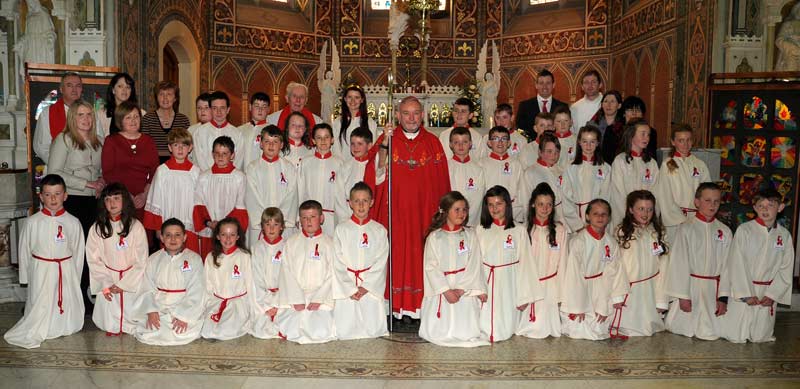 Confirmation group with teachers, priests of the parish and Archbishop Kieran O'Reilly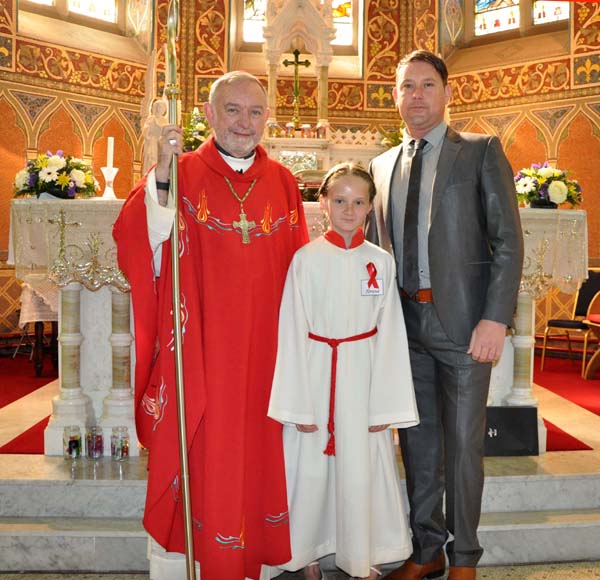 Danielle with the Archbishop and her sponsor John Paul



---
Scór News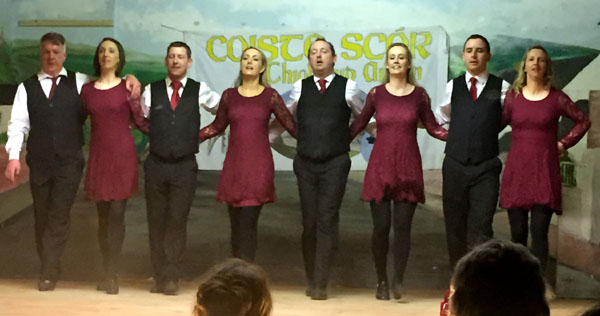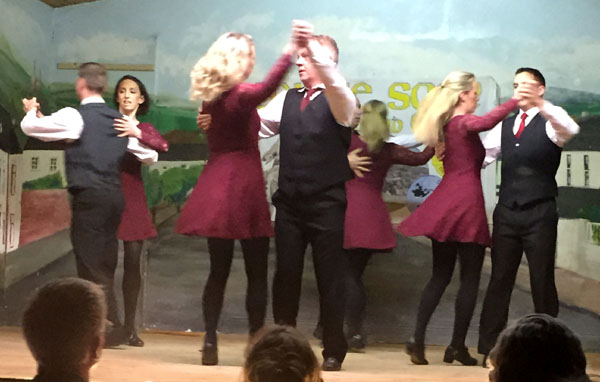 Well done to our Senior Set Dancers for getting to the Munster Final last weekend. The standards were very high and unfortunately the Borrisoleigh Set Dancers didn't progress to the All Ireland. The All Ireland Scór Sinsear will be held in City West on 25th April.
Tipperary will be represented in:
Recitation – Noel Joyce (JK Brackens)
Solo Song – Ella Stapleton (Upperchurch)
Instrumental Music – Newport
Ballad Group – Newport
So best of luck to all those acts going forward
---
Easter at Fifi's Tots

Happy Easter from the little bunnies at Fifi's Tots



---
Borris-Ileigh GAA Notes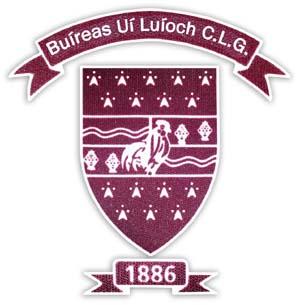 Senior Hurling: All roads lead to Dolla next Sunday as Borris take on our neighbours Drom-Inch in the first round of the county championship. The game will take place at 3:30 and we hope to see as many people there to shout on the lads. The format of the championship remains the same of last year. We will have 3 games in the group and these will be played over the next couple of weeks. The group contains Borris,Drom, Kilruane and Burgess with the two top teams will qualify for the last 16 of the county championship. The 3 group games will be played before the start of the north championship at the end of May.
Junior Hurling: Our Junior B game against Silvermines was called off as Silvermines have pulled out of the league. Our next game will take place in Borrisoleigh on Easter Monday at 5pm against Ballina
Inter-County: Well done to our 3 representatives on the Tipp team who defeated Offaly on Sunday to qualify for the league semi final against Waterford.
Scór: Hard luck to our set dancers who contested the Munster Final in the Scór on Saturday night. Despite performing excellently they were beaten by Bóthar Bui of Cork.
Inter-Divisional: We had strong representation on the u-14 and the u15 panels that were in action over the past weekend. The North Tipp u15 panel won the Roger Ryan Tournament and which included our own Ray McCormack, Oran Bergin and Alvis Danko. The North u14s were not as successful. On that panel we had Kevin Maher, James Devaney and Dan Ryan. Well done to all the lads for representing our club so well
---
Borris-Ileigh Juvenile GAA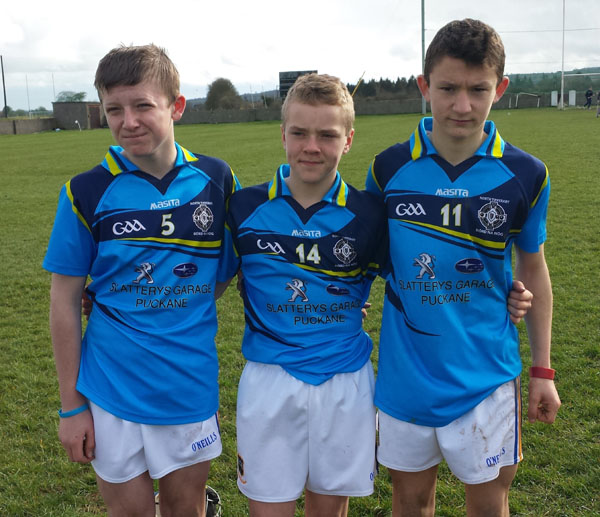 Our representatives on the North U14 panel
Our U12s travelled to Kilcoman Park on Friday evening to play Burgess in the Football Championship. The Team put in a great performance but Burgess were a lot stronger and pulled away in the end to claim victory.
The U12s are playing Portroe in the third round of the Championship this Friday 3rd April @ 6:30pm in the Town Park.
We hosted The Peadar Cummins Hurling Tournament on Saturday 28th which involves the four divisions in our county at U14 level. With both our fields now open this was the first year since the tournament started that all games were played in the town park. Our club was well represented on the North Division by Kevin Maher, Dan Ryan and James Devaney with all three giving a great performance. Unfortunately the North were beaten by the Mid Division to claim the Peadar Cummins Cup for 2015.
Alvis Danko, Ray Mc Cormack and Oran Bergin represented our Club on the North U15 Hurling Team which participated in the Rodger Ryan Tournament in Toomevara on Saturday 28th. The North retained the Rodger Ryan Cup. Congratulations to the three lads on this achievement and the fine performances that they gave.
Our annual Good Friday Table Quiz will take place in the Community Centre on Friday 3rd April @ 8:30pm. A table of 4 €20. Your support would be appreciated.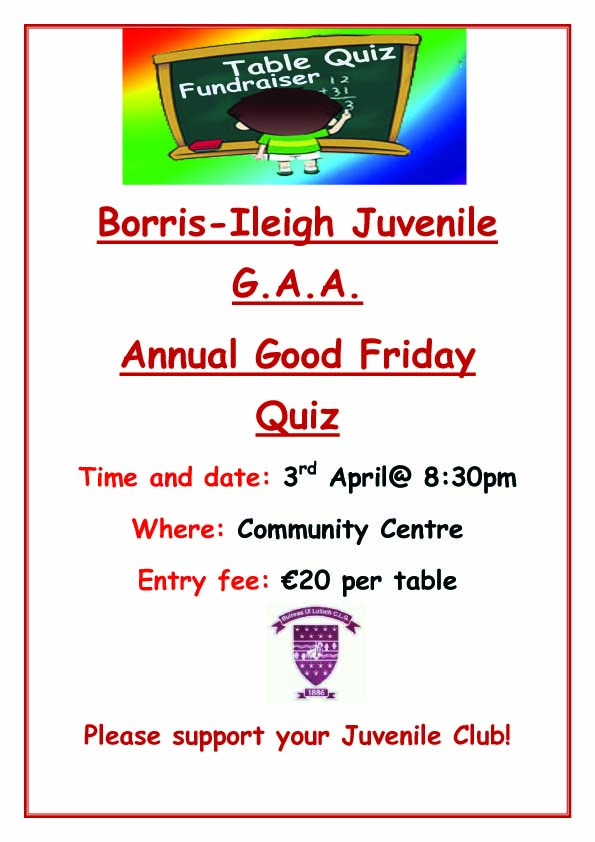 ---
Fundraising Dance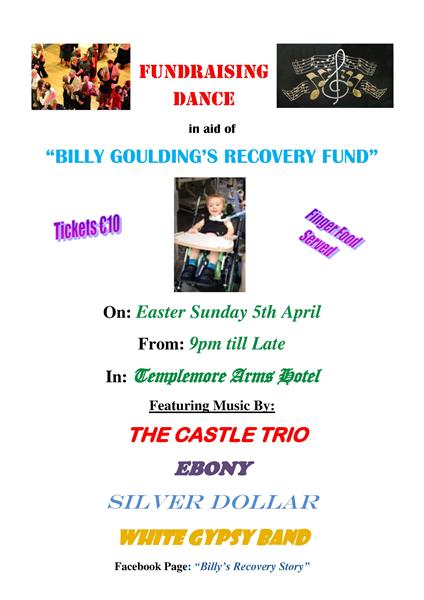 ---
Community Games

Borrisoleigh Community Games
Cross Country, Art & Handwriting
Cross Country: Boys & Girls U12, U13, U14
Art: Boys & Girls U8, U10, U12, U14, U16
Handwriting: Boys & Girls U10 & U12
Anyone interested in participating in the above please contact Sheila @ 086 403 0458
---
Borris-Ileigh Camoige

REGISTRATION:
If you intend to train or play with Borris-Ileigh Camogie Club this season, you must be registered. It is essential to contact Paula Ryan (087 9035949) Club Registrar or your team manager to arrange payment of membership and collection of our Code of Ethics, Conduct and Best Practice. It is vital that everyone involved in the club is familiar with this document.
The County Board requires full details of club registration immediately. Adults €40, Juveniles €20 (€13 registration & €7 insurance), & Social Members €20.
The following are the up and coming SENIOR LEAGUE – FIXTURES
Group: Borris-Ileigh, Annacarty & Drom
SUN April 5th – Drom v Borris-Ileigh in the hurling field The Ragg at 11.00am. Your support would be appreciated.
SUN April 12th – Borris-Ileigh v Annacarthy
SEMI FINALS April 26th 2015
U16's played Holycross in the first round of the Championship last Sat March 28th but unfortunately lost out with a scoreline of 8-03 Holycross to Borris-Ileigh 3-06. Although down by 9 points at half time, Borris made a great come back to lead by one point during the second half, but unfortunately we could not hold this lead. Scores for Borris from: Avril Ryan 1-03, Amy O'Brien 1-00, Aedin Hogan 1-02, Kristine Danko 0-01
Next game v Moycarkey (away) on Monday 13th April
U14's play Templemore (away) on Wednesday April 1st. Best of luck girls.
U12's host there first Go Game blitz on this Sat April 4th, Teams in this group, Borris-Ileigh, Templemore, Thurles & Moneygall. Best of luck girls.
CLOTHES COLLECTION:
Its Clothes Collection season again, so when your spring cleaning, please donate to raise some much needed funds. Bags, shoes, and belts all can be donated as well clothes/coats/textiles/cuddly toys etc. Collection will take place on the morning of Saturday April 18th in the Town Park.
---
Borrisoleigh Track Attack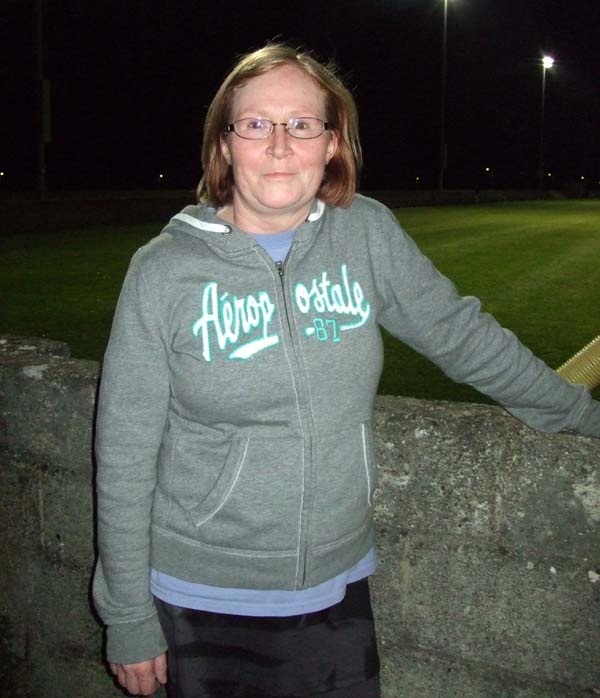 Mary Shines in Round 3
Round 3 of the Track-Attack Marathon Series saw many of the participants venture into the unknown as they attacked the 4km distance for the first time. The most impressive athlete on the night was Mary Fanning who showed the greatest improvement rate from the previous week.
Mary is part of the Jaguars group and as a result of her impressive showing, she has now moved into third place overall within that grouping sitting soundly on 19pts. Leading the way however is Mary Stapleton who continues to impress and improve week on week and with the accumulation of 11pts, she is the table topper after 3 rounds of the series to date. Within touching distance of the top spot is the winner of the New Year's Series Delia Ryan who has 13pts.
Wexford native Mick O'Connor was the ace performer in the Falcons group and now with 11pts, he sits in second spot overall. Martin Fahy's level of improvement and consistency over the opening weeks have deservedly seen him charge clear at the top of the table with 8 points while the third podium place is currently occupied by Drom's Mary Ryan who have made an impressive return to form after a leg injury.
Grainne Moore has been one of the most impressive performers in the entire series to date as well as the Cheetahs group that she leads with a total of 7pts. Hot on her heals is Deirdre Collins after amassing 11pts while Caroline Murray is a further one point in arrears and is poised nicely to make a move on the leading duo over the coming weeks.
Christy Slattery showed yet another turn in pace in the Sharks group and was the top performer within that grouping on the night. He now sits just outside the podium placings with the top step of that said podium been occupied by the Church's TJ Carey with 7pts. His closest challenger is currently John F Kennedy on 10pts with Noel Kennedy continuing to clip valuable seconds from his overall times resulting in him keeping the pressure on the leading contenders with a total of 11pts to date.
In the Dolphins group, Tom Stapleton was the star of the show on the night and his excellent showing have seen him move to second place overall on 14pts, a place that he jointly holds down with Siobhan Carr. Alan Kelly's rate of improvement continued to impress and move in the right direction and with a total of 10pts, he is now the target for the chasing pack over the coming weeks. Patricia Forde is the form performer in the Eagles group leading the way on 5pts. Catherine Ryan is in second spot with 19pts while in third spot is Marion Ryan on 21pts.
Rena Ryan was the ace in the pack in the Bears group and this has cemented her placing as the table leader with a total of 5pts. Phil Mason continues to string together a mass of consistent performances and is closest to challenge Rena now on 11pts. Suzanne Whyte climbs to third spot and will be a genuine threat to Rena's lead over the next few rounds.
A nod of respect must go to one of our young-guns Eimear O'Donnell for her hugely impressive display over the extended distance and now she has joined Templederry's Kate Minogue as the joint leader of the Puma's grouping with each athlete accumulating 10pts. They will need to keep a watchful eye over their shoulder however as Aimee Kenneally is sitting in the long grass poised for a table topping move on 12pts. Conor Gleeson is the star of the show in the Tigers group and is showing a genuine touch of class with each passing week. The second Tiger is now Philip Kennedy while Sam Carroll is sitting in third spot overall.
Marie Carr has moved into a podium placing in the Lions group after her excellent showing in week 3. With 10pts, she is now only a single point behind the early joint leaders Betty Slattery and Aisling Gleeson. To keep up-to-date with all our events, just check us out on Facebook at Borrisoleigh Track Attack.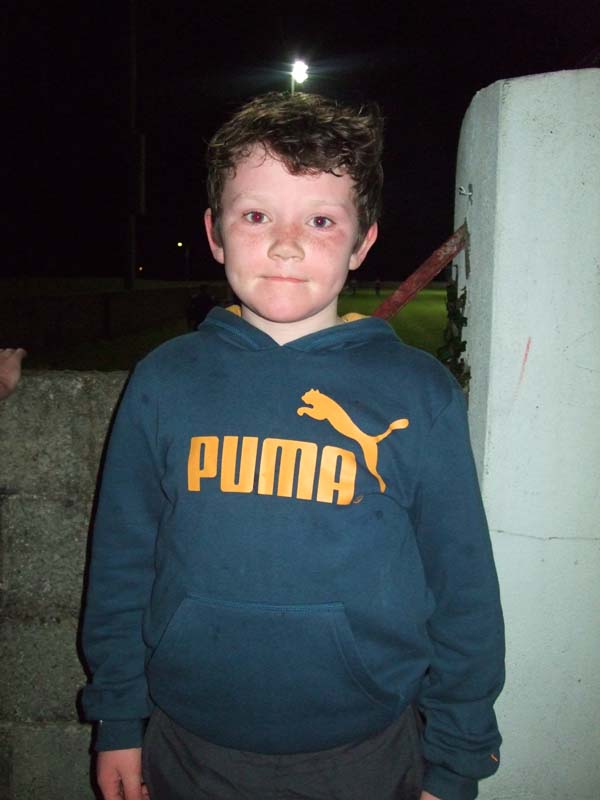 ---
Scoil Naomh Cualán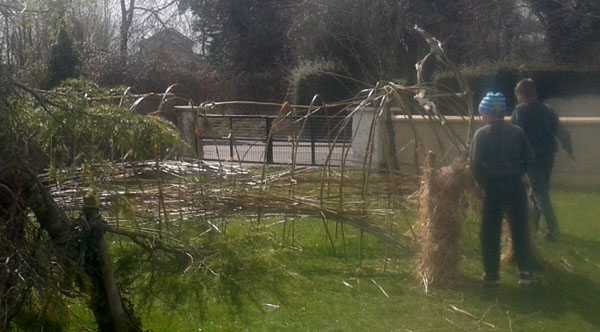 Having fun on the Easter egg hunt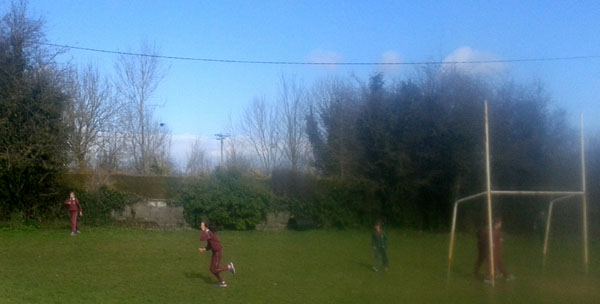 Searching every corner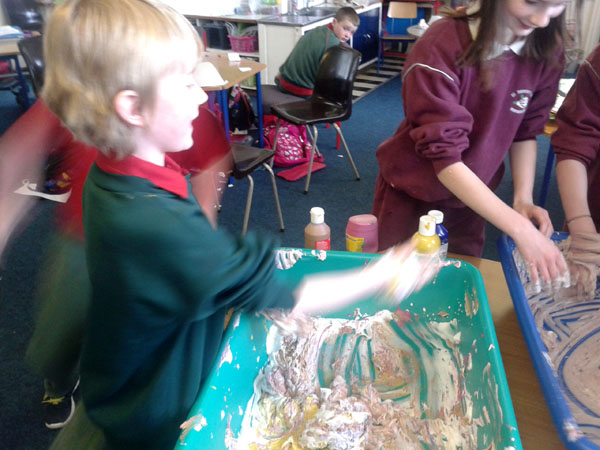 Easter art work getting messy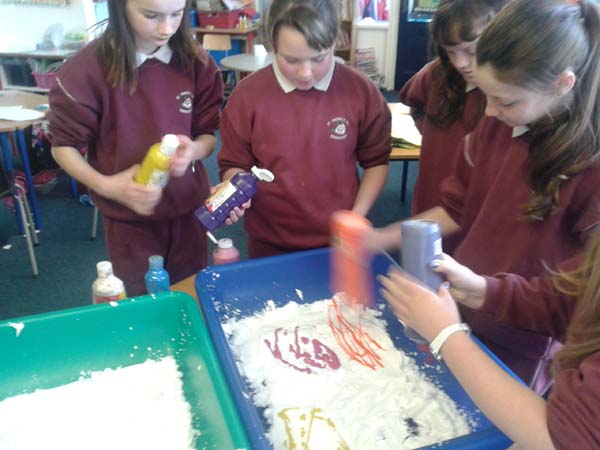 ---
Cormack Brothers Film Screening
Film screening of the Cormack Brothers (111mins) in the Community Centre, Borrisoleigh, Saturday 18th April from 8pm. Tickets 8 euro, children half price. Filmed in Tipperary, telling the true story of the Cormack boys hanged in Nenagh in 1858 and reburied in Loughmore in 1910. With intro by writer/director.
---
Borrisoleigh Historical Society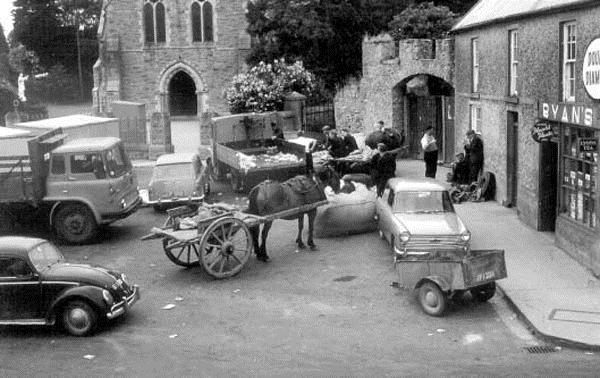 Lecture in Community Centre, Borrisoleigh, on Friday 10th April at 8 o'clock.
Borrisoleigh: The Rural Community in a Larger Irish Setting by Liam Kennedy
The broad theme is social change in rural Ireland as seen through the prism of my own parish, Borrisoleigh in North Tipperary. In the 1950s and the 1960s a number of studies appeared which proclaimed the death of rural Ireland. Most of these came out of the West of Ireland and somehow did not seem to fit the rural world I had experienced growing up in Tipperary. Thus began an interest in marriage patterns, dowries, farm inheritance, land hunger, religious change, women in rural society, and much else. I hope to explore these and related themes, and would be delighted to hear of the life experiences of others as well. Liam Kennedy is Professor of Economic & Social History at Queen's University Belfast. He was born in Borrisoleigh, Co. Tipperary, in 1946, well before the era of rural electrification, the Friesian cow, Radio Telefís Eireann and the European Union. His interests include social change in Irish rural society, the Great Irish Famine and the Troubles in Northern Ireland. He is currently completing a book of historical essays, less than imaginatively titled The Irish, due out in 2015 (maybe).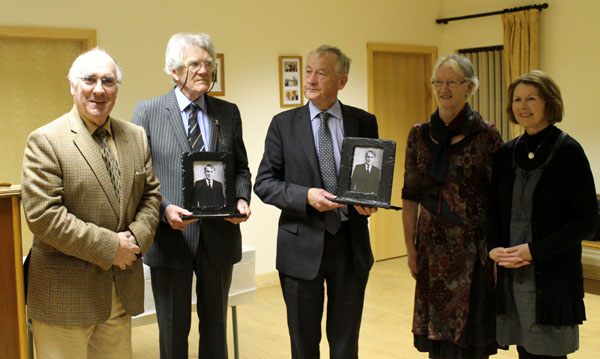 Presentations made to Brendan Bracken and Charles Lysaght after our recent lecture
L-R Michael Delaney, Charles Lysagh, Brendan Bracken, Delia Ryan & Marie Hackett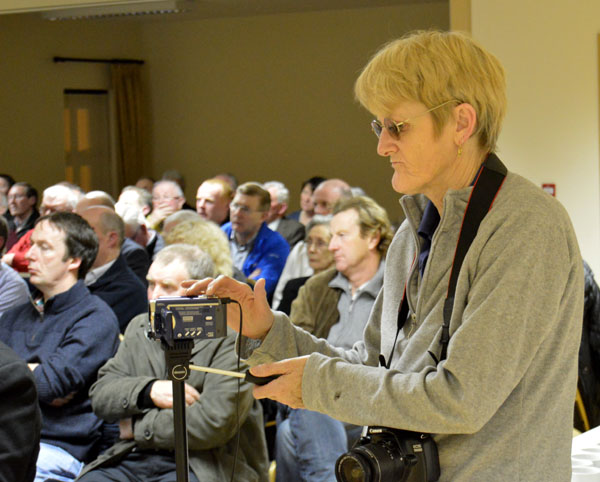 Marion Curtin hard at work filming the lecture



---
Celebrating being 95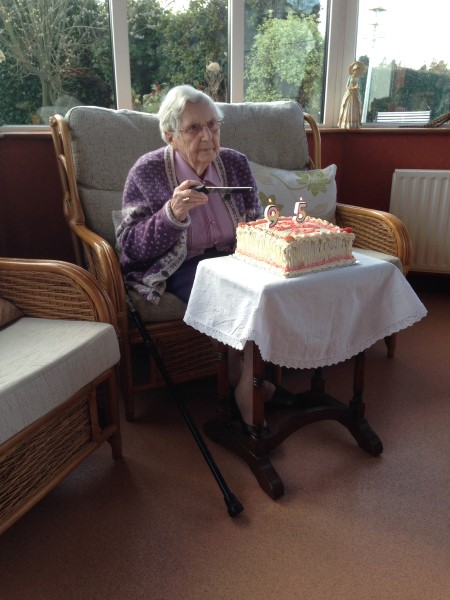 Mary Ryan, Currabaha celebrating her 95th birthday recently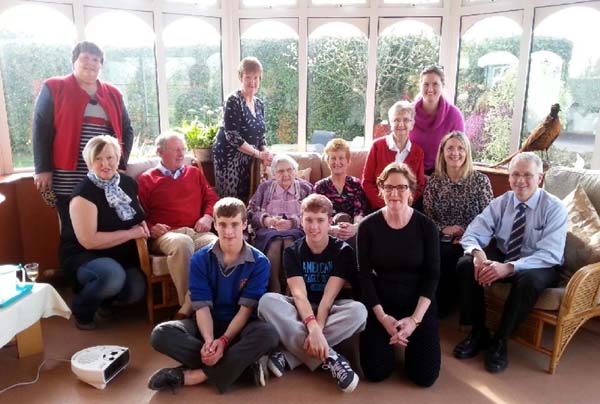 Mary with her family & friends
---
Laura Lynn Concert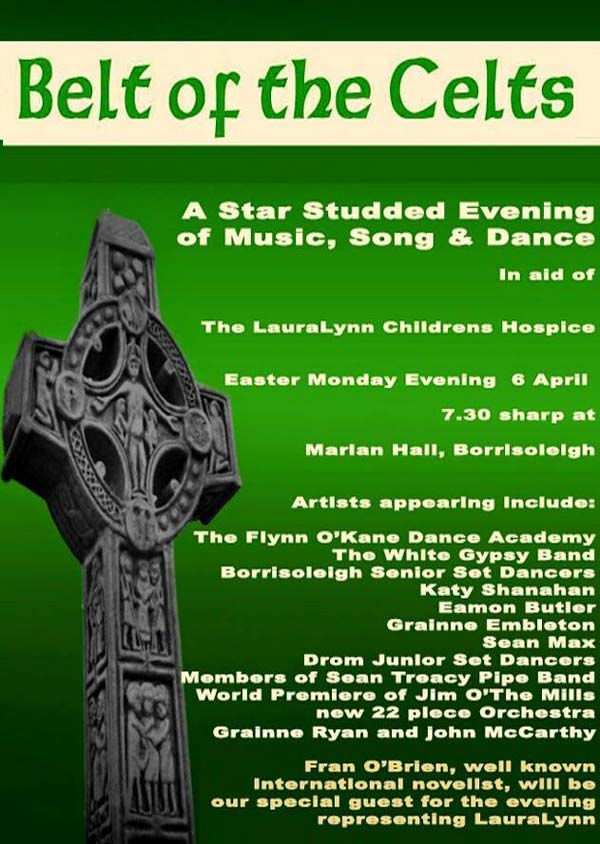 ---
Saints All Stars 2015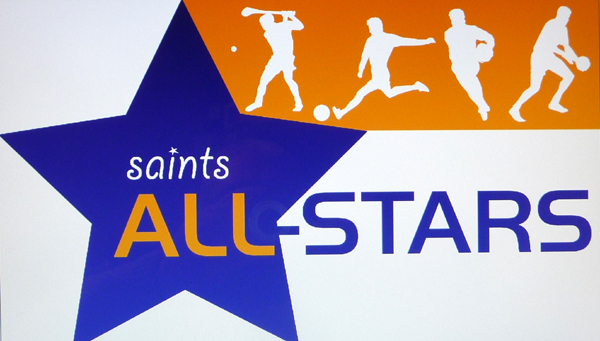 Just a reminder that the camp will commence bank holiday Monday the 3rd of August from Monday to Friday. I will be around to the schools soon and from then on I will be taking bookings. I have been advertising a different camp in Thurles for the 13th of July so if anyone was wondering if that was a replacement for my Borrisoleigh one then it isn't. Looking forward to more activities and fun this year.
---
Pic of the Past……down memory lane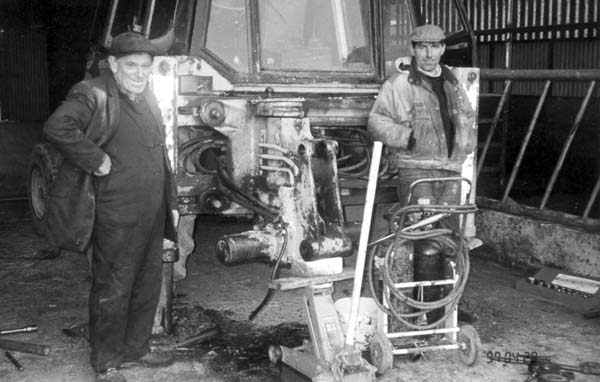 Tommy Gleeson with his son Seamus, Knockanure
---
Your Website Needs You!
Committee: Enda Ryan, Noreen Fahy, Margaret Cowan, Marie McGrath, Aileen Óg Groome and Derry O'Donnell
Many thanks to all those who contributed photographs and news items. Remember, we need you to continue to send us material so that we can keep our website current and interesting.
Send your email to: info@borrisoleigh.ie
Also, if you like what you see and want to leave a comment, remember to use the Guestbook!
While we make every effort possible to ensure that the information contained in this Website is accurate and complete, we cannot accept any legal liability as a result of the inaccuracy or incompleteness of the information presented to users of this site