Borrisoleigh Festival
The Annual General Meeting of the Borrisoleigh Festival committee was held in the Marian Hall on 25th February last. The meeting was opened by chairman Joe Loughnane who thanked the hard working committee and other volunteers for their commitment during the past year. Joe praised the painting of some derelict buildings around the town by the Committee and local volunteers, and also said that the painting of murals was an imperative and pivotal factor in increasing the attractiveness of the town. This was followed by the secretary Fiona Max's comprehensive report on the events during 2014. The treasurer Nuala Ryan then gave a detailed outline of the finances.
The following are the officers elected for 2015; Joe Loughnane, Chairman, Sean Shanahan, Vice Chairman, Joint Secretaries, Fiona Max and Kathleen Scanlon. Joint Treasurers, Breda Ryan and Marie Shanahan. Joint PRO's Derry O'Donnell and Nuala Ryan.
This year's festival is being held on July 24th, 25th and 26th

---
Borrisoleigh Historical Society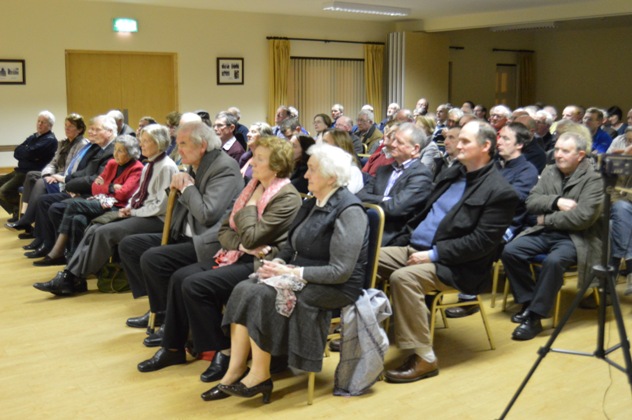 Section of the crowd that attended Charles Lysagh's lecture on Brendan Bracken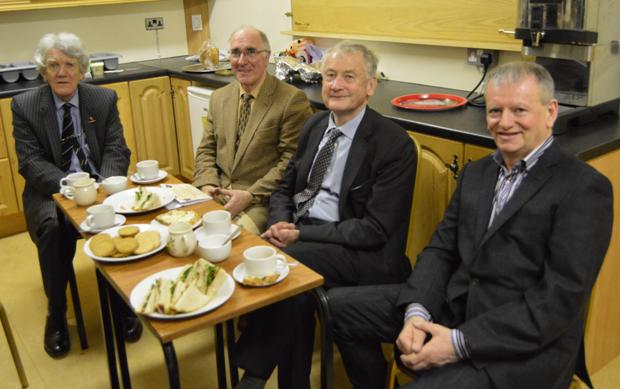 Enjoying refreshments afterwards, l-r, Charles Lysagh, Michael Delaney, Brendan Bracken and John Flannery.
---
Film Screening Film screening of the Cormack Brothers (111mins) in the Community Hall, Borrisoleigh, Saturday 18th April from 8pm. Tickets 8 euro, children half price. Filmed in Tipperary, telling the true story of the Cormack boys hanged in Nenagh in 1858 and reburied in Loughmore in 1910. With intro by writer/director.



---
Scoil Naomh Cualán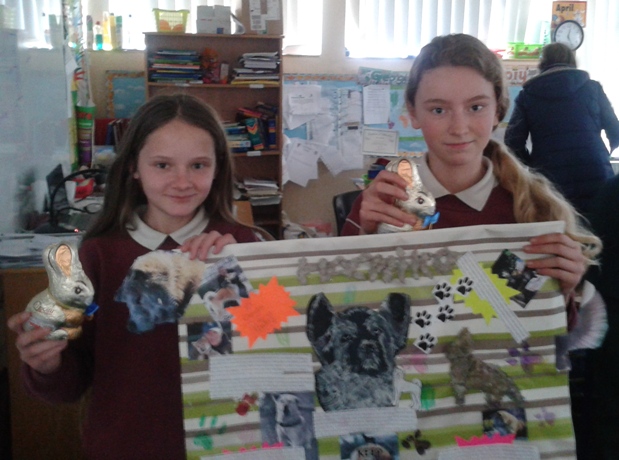 5th Class Project Winners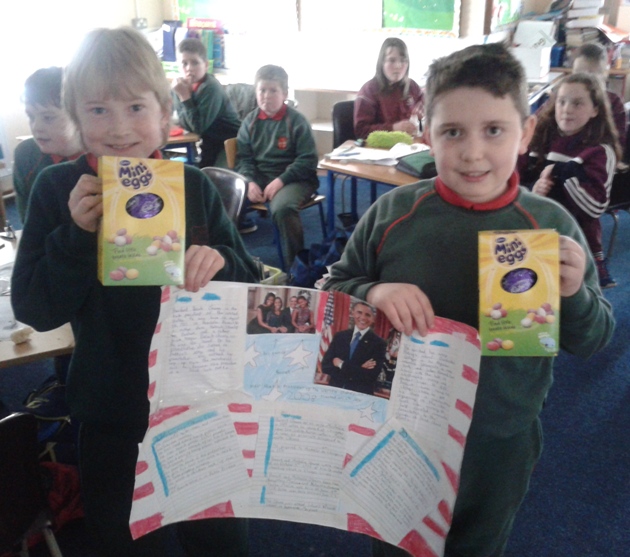 5th Class Project Winners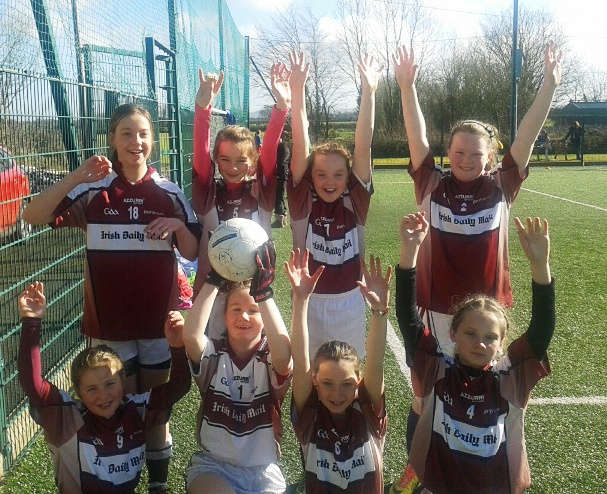 Girls enjoying FAI Soccer Blitz last Friday in Littleton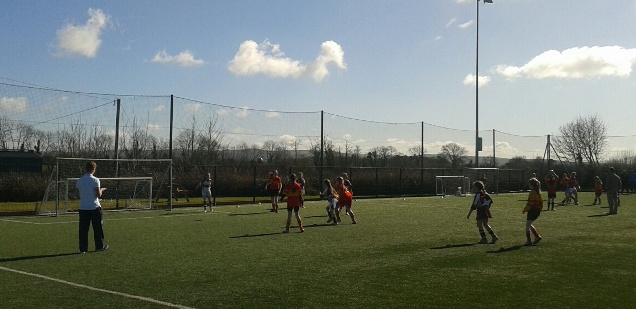 Action on the pitch at the FAI Soccer Blitz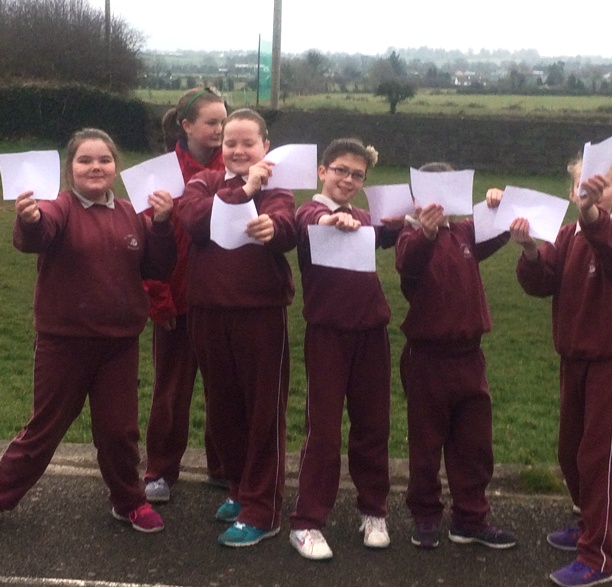 Trying to catch a glimpse of the Solar Eclipse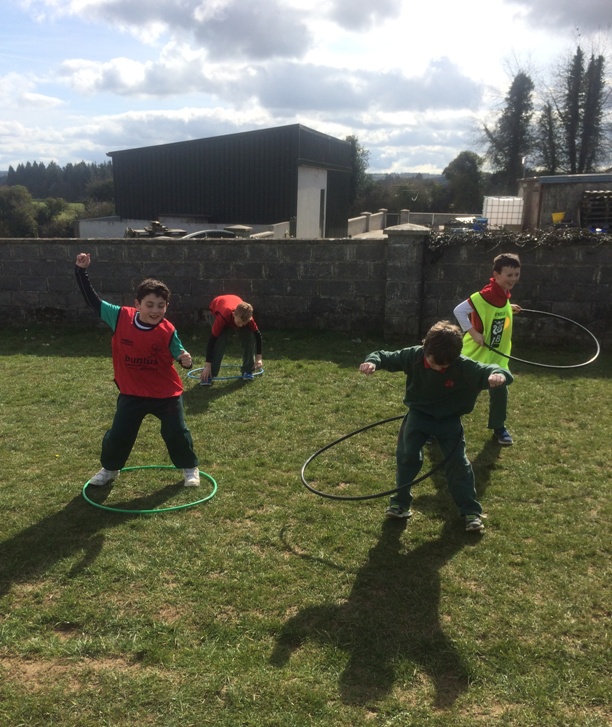 Fun in the Sun

---
Borris-Ileigh Camogie Club

Registration
If you intend to train or play with Borris-Ileigh Camogie Club this season, you must be registered. It is essential to contact Paula Ryan (087 9035949) Club Registrar or your team manager to arrange payment of membership and collection of our Code of Ethics, Conduct and Best Practice. It is vital that everyone involved in the club is familiar with this document.
The County Board requires full details of club registration immediately.
Adults €40, Juveniles €20 (€13 registration & €7 insurance), & Social Members €20.
The following are the up and coming SENIOR LEAGUE – FIXTURES
Group: Borris-Ileigh, Annacarty & Drom
SUN April 5th – Drom v Borris-Ileigh
SUN April 12th – Borris-Ileigh v Annacarthy
SEMI FINALS April 26th 2015
——————————–
U16's play Holycross in the first round of the Championship this Sat March 28th. Venue & times to be confirmed.
———————————
U14's play Templemore (away) on Wednesday April 1st. Time to be confirmed.
Best of luck girls..
Clothes Collection:
Its Clothes Collection season again, so when your spring cleaning, please donate to raise some much needed funds.
Bags, shoes, and belts all can be donated as well clothes/coats/textiles/cuddly toys etc.
Collection will take place on the morning of Saturday April 18th in the Town Park.
---
Borrisoleigh Track-Attack Notes

Grainne Leads the Way

Two rounds of the new Track-Attack Marathon Series have now been completed which have seen 97 different athletes compete to date over distances of 2km and 3km respectfully. We have now broken the field into 10 different groups so over the remaining 10 weeks of the series, we look forward to some competitive and entertaining battles as participants go about challenging for the various titles. As per all our events to date, overall points are awarded for the levels of improvement from week to week rather than what position they finish on a given night.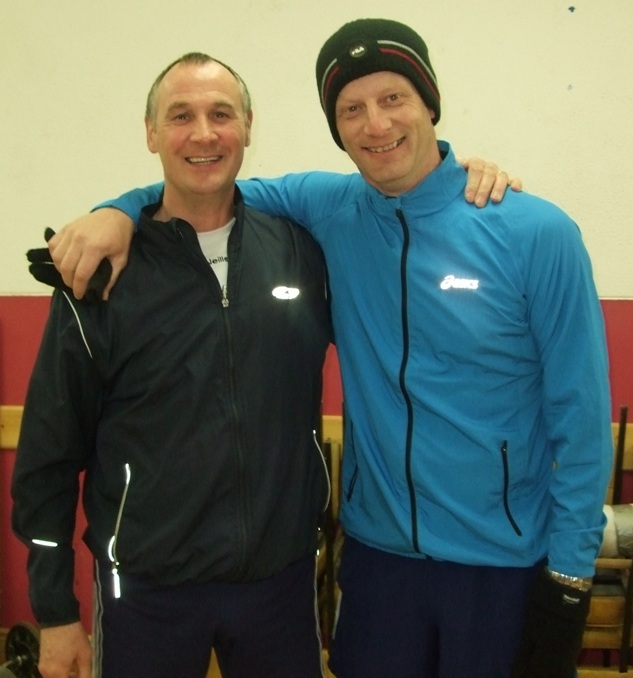 Track Attackers Martin Fahy and Jimmy Stapleton
Grainne Moore was the star performer in the Cheetahs group last week and her excellent showing have seen her move to the head of the table on 6pts where she is closely followed by Caroline Murray and Helen Hurley who are both sitting on 8pts after the opening 2 outings.
The Tigers grouping is headed by young-gun Conor Gleeson after producing two very impressive performances to date. His closest challenger to date is Sam Carroll while sitting in third spot is Dillon Ryan. Marie McGrath was the stand out performer in the Dolphins group over the 3km course and as result she now sits on joint top with last year's Winter League Champion Alan Kelly. They both have 8pts while tucked in nicely in third spot is Richie Tynan with 9pts.
An improvement of 30 seconds per kilometre by Mary Guest last week ensured her the necessary points to leapfrog to the top of the Jaguars group with a total of 6pts. The fastly improving Mary Stapleton is in second spot with 8pts while Marie O'Connell is filling the third podium position with a total of 9pts. After returning from a lengthy injury, Betty Slattery is the form performer in the Lions group and is leading the way on an impressive 4pts. Aisling Gleeson is next in line on 8pts while in joint third with 9pts are Lorraine Stapleton and Marie Carr.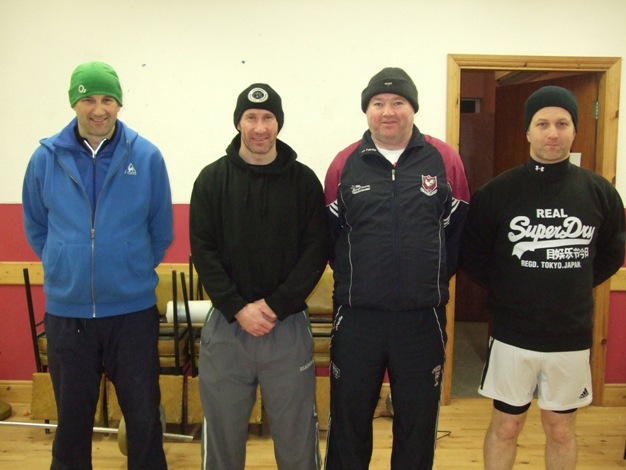 Paddy Ryan, Tom Shanahan, John Vahey and Noel Kennedy
The winner of the Christmas Turkey run Martin Fahy is sitting impressively on the top of the Falcons group but he needs to keep a good look over his shoulder as the quartet of Kathleen O'Meara, Trish Ryan, Teresa Murray and Mary Ryan are in the chasing group with 9pts each. Kate Minogue is keeping the Templederry flag flying high in the Pumas group and after two very solid and impressive performances to date, she sits at the top table with 6pts followed by Aimee Kenneally and Eimear O'Donnell who both have 9pts.
Upperchurch's TJ Carey is the early leader of the Sharks group after two performances to date that have seen him complete all kilometres under the 4 minute mark. He currently sits 2pts ahead of John F Kennedy who has 6pts while Noel Kennedy who was the top performer last week in this group sits in third place on 9pts along with Paddy Ryan. Rena Ryan leads the charge for the Bears title with 4pts ahead for the ever improving Joan Cummins on 7pts while there is a tie for third spot with Phil Mason and Bernie Carey having accumulated 8pts each. Catherine Ryan and Patricia Forde jointly leads the way in the Eagles grouping with 4pts each closely followed by 6points.
This week sees the participants attack 4km before hitting 5km next week which will then complete phase one of the series. Phase two will see participants then repeat the 2, 3, 4, 5km sequence again and on some of these nights, bonus points will be on offer so there could be major changing around at the ahead of each grouping. New participants are always welcome. Just come along each Monday night with registration starting each night at 7:30pm, warm up begins at 7:40pm and the start whistle sounds at 8pm. A fee of €2 each is charged (under 16's are free of charge).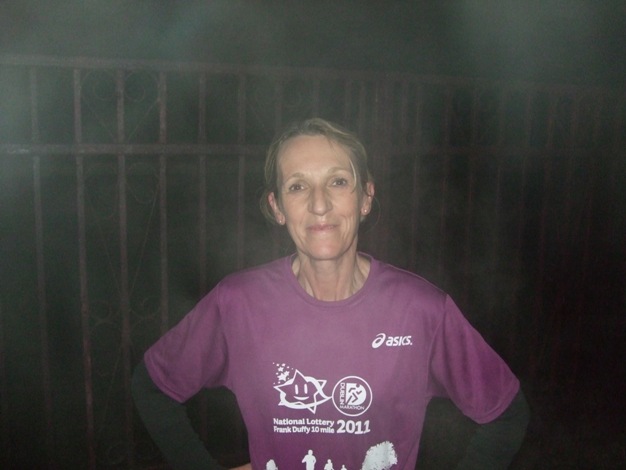 Marie McGrath
Dunkerrin Run Next Sunday



Dunkerrin is the perfect venue for all our Track-Attackers to head for next Sunday morning if they wish to participate in an ideal running/walking event. The event offers a multitude of distances that will suit all standards of participation.
At 10am, a 10km will take to the roads while a half an hour later a 5km, an Under 16 5km and a Family Fun Walk will commence. Registration is at Byrnes Shop from 9pm onwards.
---
Fundraising Dance in aid of Billy Goulding's Recovery Fund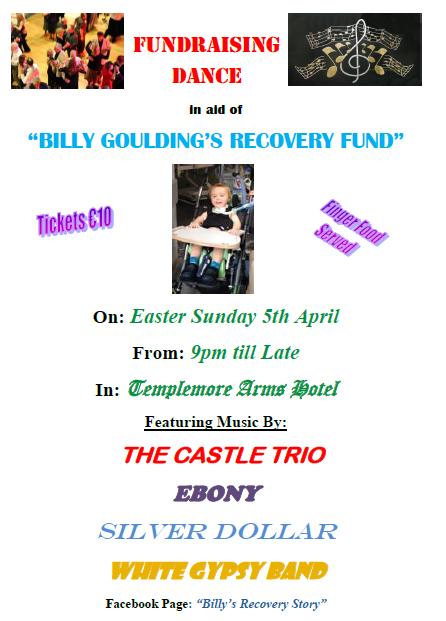 ---
Public Consultation Day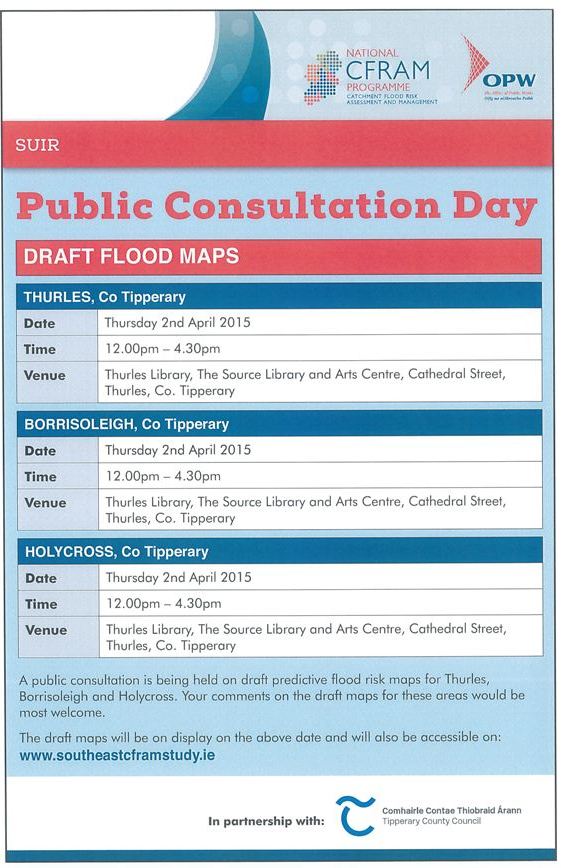 Public consultation on draft predictive flood risk maps Borrisoleigh Thursday 2nd April 12.00pm to 4.30pm, Thurles Library, The Source, Thurles
---
Easter Sunday Cake Sale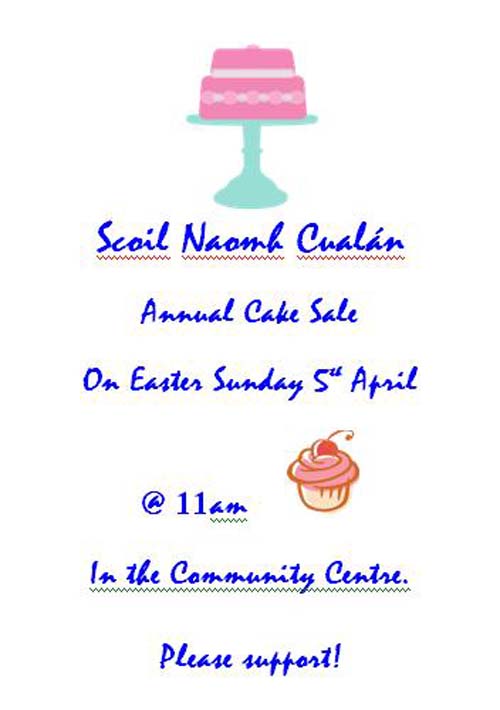 The Parents Association of Scoil Naomh Cualán will hold a Cake Sale on Easter Sunday April 5th at 11am in the Community Centre
---
Borris-Ileigh GAA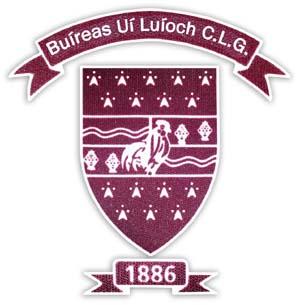 Senior Hurling:
Hard luck to our seniors who were defeated by Upperchurch in the league on Sunday morning. The defeat now ends our interest in the competition. Our next game will be the first round of the county championship against Drom. The game will take place on Sunday 5th of April in Dolla at 3:30pm.
Junior Hurling: Our Junior A team were due to play Nenagh last weekend but the game was postponed. Our Junior B team open their league campaign by playing Silvermines in Borris at 5pm.
Membership: Membership and insurance is now being taken by both the senior and juvenile club. The cost for adult players is €50 and ordinary members are just €30. Martin Fahy and John Bradshaw will be taking the membership. The juvenile club will also be holding a registration evening on March 25th from 7pm to 8:30pm in the pavillion. All players are to be registered by March 31st to ensure they will be insured to play for the club. We would encourage that all players are registered on these nights. The cost is €15 per child and €30 per family. Anyone wishing to avail of Tipperary tickets later in the year must be a member by March 31st.
Club Lotto: For anyone interested in playing our club lottery please click on the link below. The lotto is a vital source of income for the club for both the running and development of the club. We appeal to those Borris natives now outside the parish to get involved and sign up. We have given out huge amount of prize money and are to be considered quite a "generous" lottery. In the last year and a half we have given out over €50,000 in prize money! For those interested please click here http://www.borris-ileighgaa.com/index.php/lotto
Inter-County: Well done to Brendan, Paddy and Conor who were all involved in a great win over Cork. They now play Offaly in the quarter final of the league in Tullamore on Sunday. Best of luck to the lads

---
Pic of the Past……..down memory lane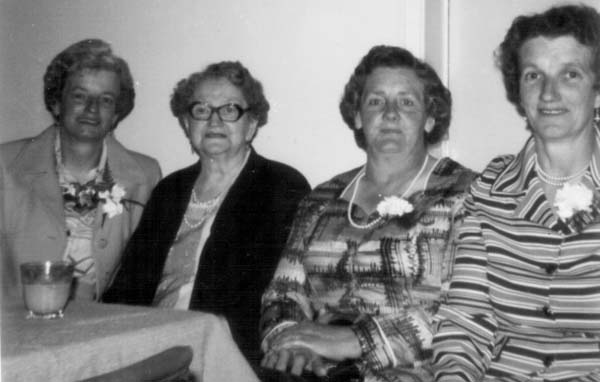 Main Street. Josie Sampson (nee Stapleton), Bridget Stapleton, Biddy Stapleton,, Biddy Stapleton and Delia McGrath (nee Stapleton)

---

Your Website Needs You!
Committee: Enda Ryan, Noreen Fahy, Margaret Cowan, Marie McGrath, Aileen Óg Groome and Derry O'Donnell
Many thanks to all those who contributed photographs and news items. Remember, we need you to continue to send us material so that we can keep our website current and interesting.
Send your email to: info@borrisoleigh.ie
Also, if you like what you see and want to leave a comment, remember to use the Guestbook!
While we make every effort possible to ensure that the information contained in this Website is accurate and complete, we cannot accept any legal liability as a result of the inaccuracy or incompleteness of the information presented to users of this site