Borrisoleigh Students win National Final

St Joseph's College, Borrisoleigh student Jack O' Meara and his team were the overall winners of the BT Business Bootcamp at NovaUCD.


Congratulations to Jack O Meara, Ciara Ryan and John Ryan who were selected from 1200 entrants to undergo a 4 day mentoring and skills bootcamp in UCD. They were divided into teams of 4. Jack was put in a group tasked with developing an outline business approach to commercialise a specific award winning project from this years BT Young Scientist Exhibition, An Tionchar (the impact hurling boot). The group presented to a judging panel of accomplished business professionals, and a mock pitch to compel the Leinster Council of the GAA to support a sponsored trial of the boot.
Jacks talented team were the overall winners of the BT Business Bootcamp at NovaUCD. We wish him the best of luck in UL in the summer.
---
Scór News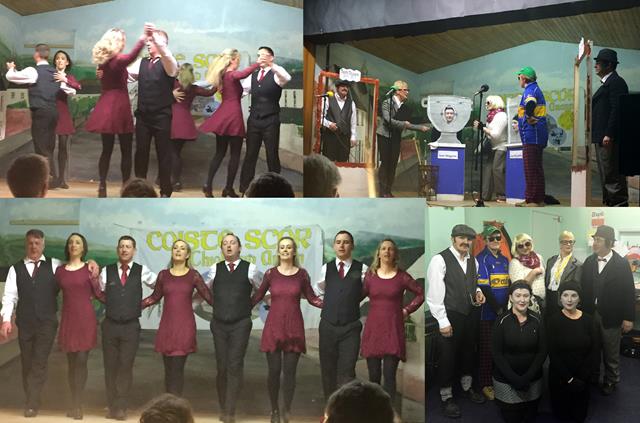 On Monday 16th there will be no Set Dancing Classes or charge. Instead we will be having a night of celebration to acknowledge the Scór na bPáistí Novelty Act winning the County Final. The Novelty Act will be performing on the night and everyone is welcome to come along. Starting straight after mass 7.30pm.
Scór Sinsear
Scór Sinsear County Final was held last Saturday night in Borrisoleigh. It was a huge success with a fantastic night of talent on show. Well done to all the participants and congratulations to the Léiriú & Rince Seit for winning their category & who will go forward to the Munster Semi Final in Cappamore on March 21st.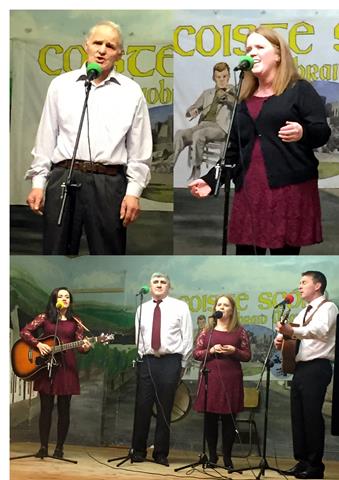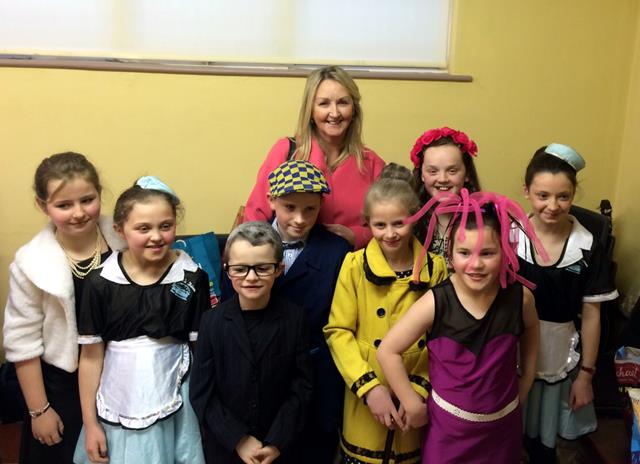 ---
Charity Concert
A note for your diary. On Easter Monday evening, a charity concert in aid of the LauraLynn Childrens Hospice is being held in the Marian Hall Borrisoleigh, commencing at 7.30 sharp. Among the artists appearing will be Michael Cooney, All Ireland Uilleann Piper champion for 12 years, the Flynn O'Kane Dance Academy, White Gypsy Band, Borrisoleigh Senior Set Dancers, Drom Junior Set Dancers, Katy Shanahan, Eamon Butler, Grainne Embleton, Sean Max, Members of the Sean Treacy Pipe Band, Grainne Ryan & John McCarthy and making their World Debut, will be the new Jim O'The Mills 22 piece Orchestra. Special Guest on the Evening will be Fran O'Brien, well known international novelist, who will give a brief speech on the work of the Childrens Hospice.
Tickets available from Shanahans Service Station, Dwyers Butchers and Jim O'The Mills pub from 10 March. Tickets will also be available on the door. Adults €15, Children under 14 €10.
---
Borrisoleigh Track Attack Notes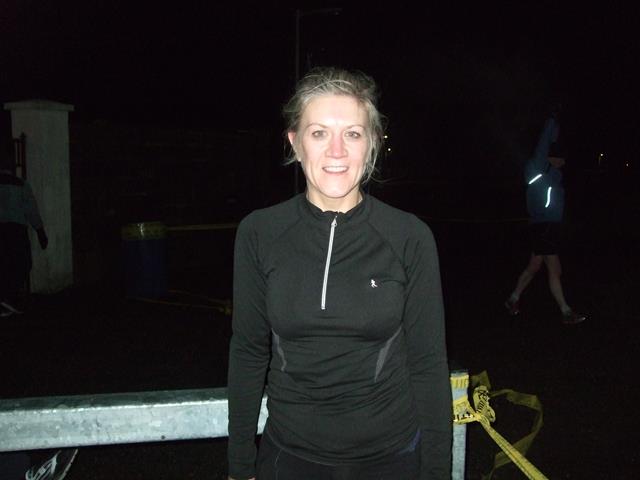 Mary Ryan Beats the Clock
Last week TrackAttack held a fun event where the task of each participant was to "Beat the Clock" and after making a return to action after a leg injury Mary Ryan got her calculations spot on as she finished one second after the clock hit zero.
The clock started at 45 mins and proceeded to count down backwards and participants took to the course at whatever time they felt it would take them to finish the 2 mile course. The general improvement of fitness and speed over the last few weeks was there for all to see as the majority of participants underestimated their own ability and ended up going to fast (not a bad complaint!!) and finished before the clock hit zero. It looked like the title was going to be captured by one of our talented young guns as Eddie Ryan was is cruise control coming up the finishing straight but he crossed that line roughly 2 seconds too fast. Well done to Mary who was next to cross the line and claim the title.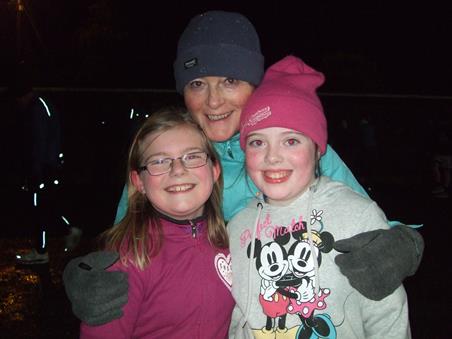 Bridget Kenneally with Eimear O'Donnell & Aimee Kenneally
Marathon Series
Our new Marathon series continue each Monday night as we build towards our big event of the year which is the Borrisoleigh 5Km on Wednesday 8th July. Next Monday night will see participants attempt a distance of 3km, one that everyone can feel confident of completing irrelevant of your fitness level. We encourage runners, joggers and walkers to come and be part of an event that has an aim of improving the overall fitness level of all potential participants.
You can check us out on our Facebook page at Borrisoleigh Track Attack.

---
Inch Drama Group
Inch Drama Group presents:
'Too Close To Home'
a 3 act comedy by Jimmy Keary
in Inch Hall
on Sat 14th, Sun 15th & Mon 16th March @ 8.15pm sharp each evening.
'too funny for words!'

---
Borris-Ileigh GAA Notes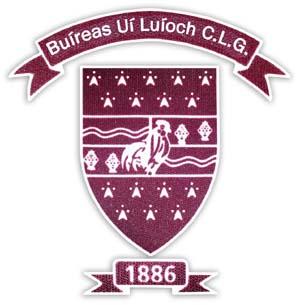 Senior Hurling: Well done to our senior hurlers who defeated Moycarkey-Borris on a scoreline of 2-12 to 0-12 in the first round of the Challenge Cup. We will now play Clonoulty in round 2. The game is down for next Sunday 15th in Clonoulty at 12pm. As always we would like to see as many people there as possible to support the lads.
Membership: Membership and insurance is now being taken by both the senior and juvenile club. The cost for adult players is €50 and ordinary members are just €30. Martin Fahy and John Bradshaw will be taking the membership. The juvenile club will also be holding two registration evenings on March 11th and March 25th from 7pm to 8:30pm in the pavillion. All players are to be registered by March 31st to ensure they will be insured to play for the club. We would encourage that all players are registered on these nights. The cost is €15 per child and €30 per family. Anyone wishing to avail of Tipperary tickets later in the year must be a member by March 31st.
Club Lotto: For anyone interested in playing our club lottery please click on the link below. The lotto is a vital source of income for the club for both the running and development of the club. We appeal to those Borris natives now outside the parish to get involved and sign up. We have given out huge amount of prize money and are to be considered quite a "generous" lottery. In the last year and a half we have given out over €50,000 in prize money! For those interested please click here

---
Scoil Naomh Cualan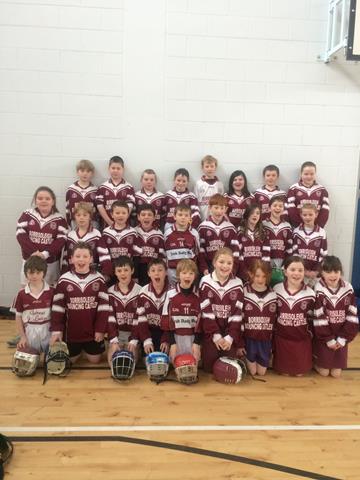 Nenagh indoor hurling blitz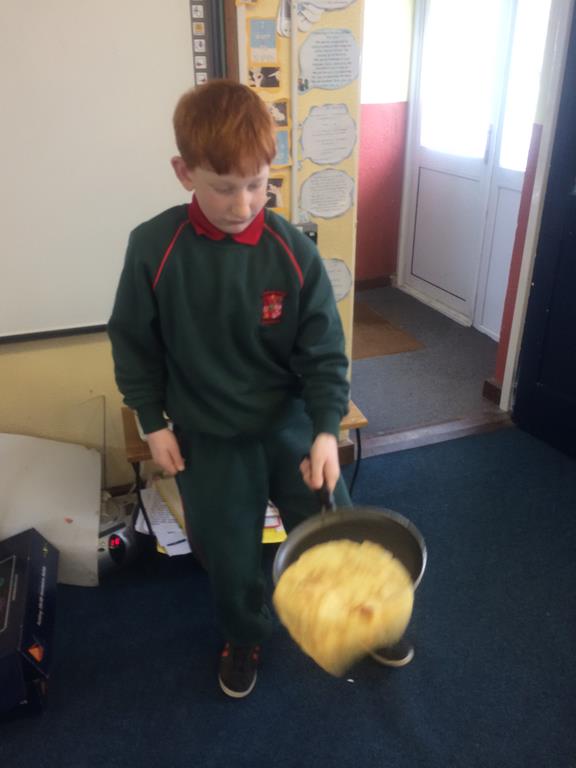 Pancake flipping in action!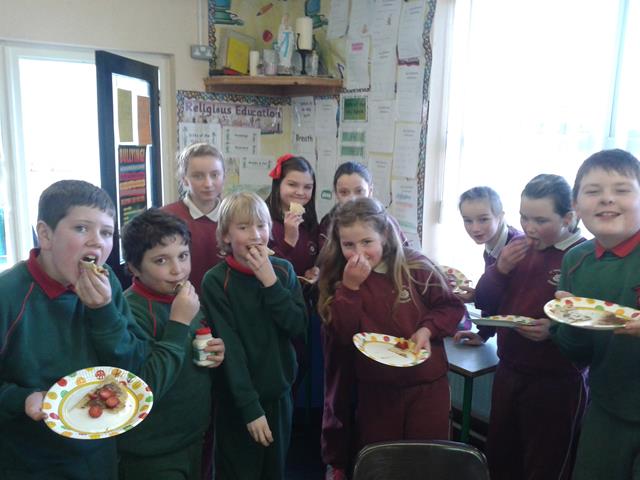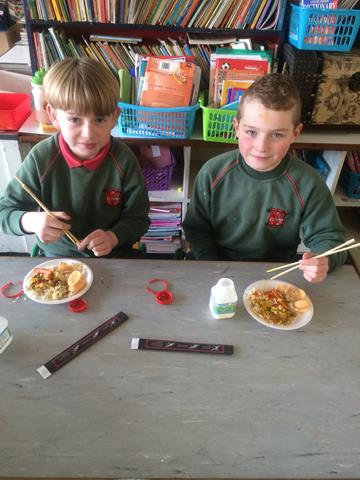 Marking Chinese New Year – Kung Hey Fat Choy!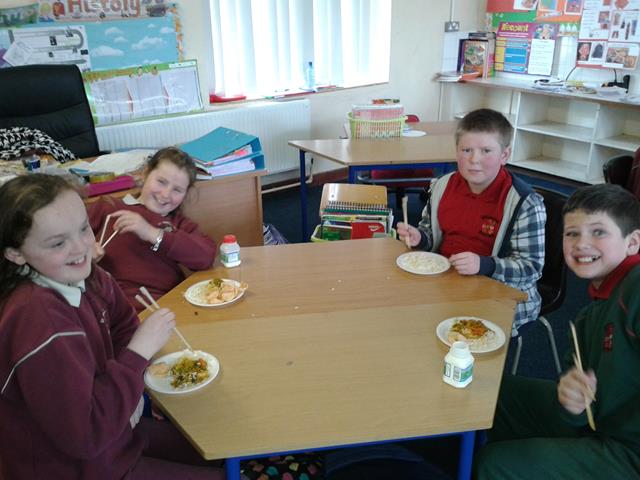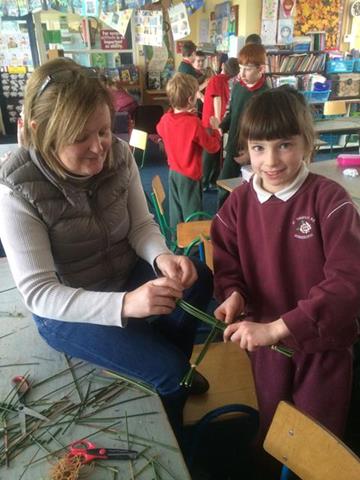 Making St Brigid's Crosses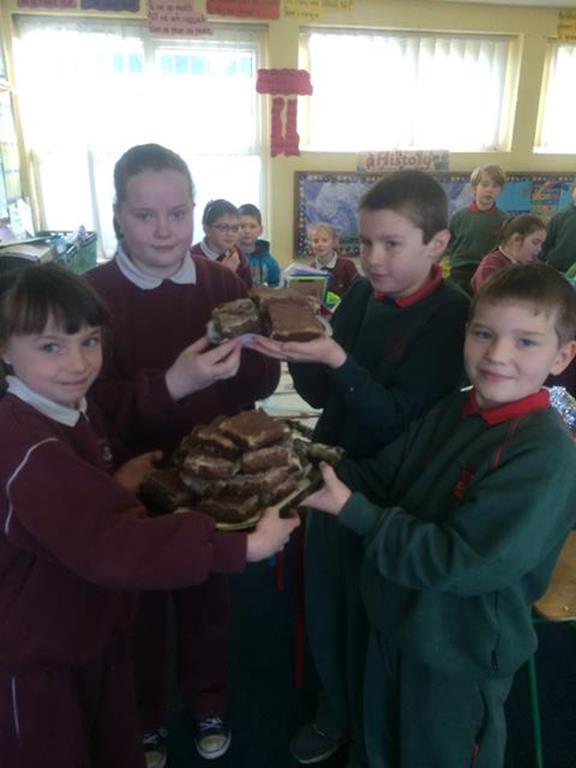 Junior Masterchefs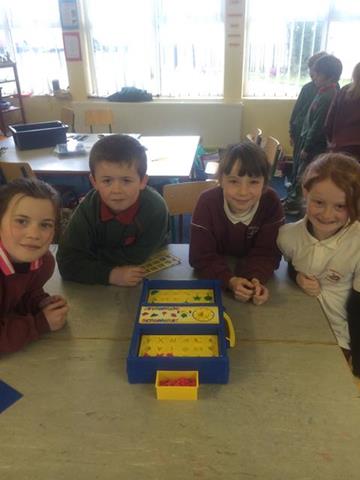 Enjoying Maths Stations
---
St. Cualan's Club
Our annual trip to Mount St. Josephs Monastery in Roscrea is being planned for Sat March 28th. We will be hoping to leave the square in Borrisoleigh at 2pm. Anyone interested in travelling please give your name to any committee member. Further details will be given next week.
---
Community Games




Projects
Girls & Boys interested in doing a project for the community games under the following titles please contact Sheila @ 086 403 0458
U11 – When my Grandparents were Young
Present a project based on life long ago. Research of the following aspects must be included education, home life, transport and pastimes. You may include any other elements you see fit.
Or
Ireland's most famous person
Project based on who you see as Ireland's most famous person (living or dead)
U13 – The history of the Community Games
Research and present a project based on the history of the community games it's influence on the young people of Ireland
U16 – The most influential fashion icons and how fashion has changed/repeated itself over time.
Research and present a project based on the above. You may use a variety of resources to support your project.
Or
How has the music industry been affected by the internet and digital downloading?
Art
Girls & Boys U12, U14 & U16 – please contact Sheila @ 086 403 0548
Handwriting
Boys & Girls U10 and U12 – please contact Sheila @ 086 403 0548
---
Nutritional Talk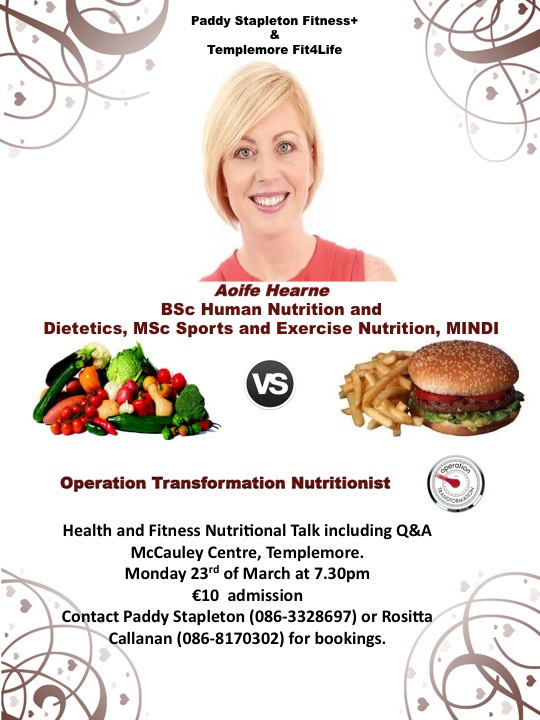 ---
Visiting from Mayo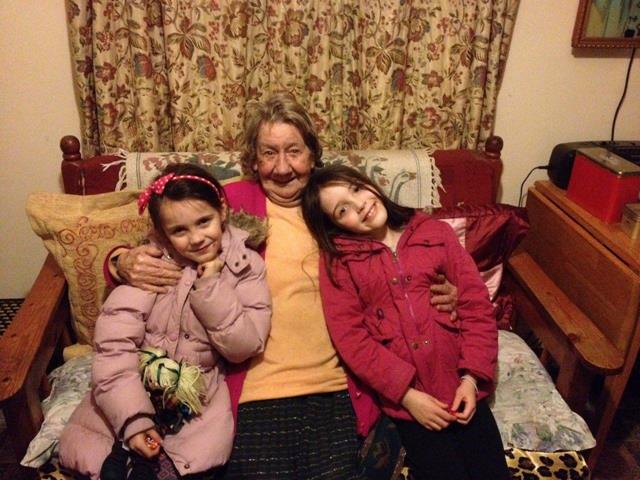 Joan and Natasha Treacy daughters of Sean Treacy had their first visit back to Borrisoleigh where they grew up last weekend, in the picture they are visiting their great gran-aunt Bridie Spillane. They would also like to thank Clare & Lilyana Leon of Tipperary Mountain Trekking Center for accommodating them so brilliantly over the weekend, and all the people whom they caught up with at home in Borrisoleigh.
---
Fundraising Dance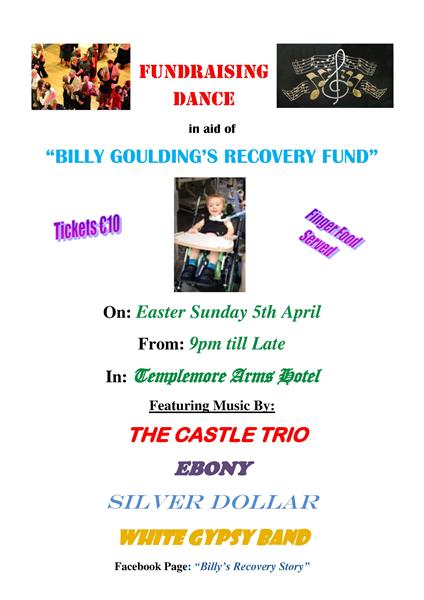 ---
Borrisoleigh Historical Society
Borrisoleigh Historical Society. Lecture on Thursday night 12th March in Community Centre, Borrisoleigh at 8 o'clock. Guest Speaker, Mr Charles Lysaght will deliver lecture on Brendan Bracken, Minister in Winston Churchill's Conservative Party. Of special interest is the fact that his mother, Hannah Ryan was born in Borrisoleigh.
For further information re DVD: " Lecture on the life and times of Sean Hogan…one of Tipperary's big four" by John Connors please contact John Connors @ 086-2752634 or email him at Jonc57971@hotmail.com
---
Sr. Áine Historical Society – Templemore
Next Thursday night week ( March 19th ) sees a lecture night with a difference. The brainchild of John Walsh will see several well known locals speak for ten mins each on a topic of their choice. Confirmed for the night are Dan Condren ( the History of the Technical School ), Richard Morkan ( the Morkan Family ), Joe Kelly ( the Kevin/Kelly families ), Ned Meagher ( growing up in Patrick St. ), John Walsh ( Walsh's newsagents ), John Reynolds ( Richmond Barracks ) and Bridget Jones ( Historic Graves Project ). These people have given freely of their time to research their projects and some may not be used to public speaking so we encourage all townspeople to come out and support them in what should be a very interesting night. John Reynolds will have a slideshow running and we hear that there will be some very interesting photos and artefacts on display. Don't miss it.
---
Pic of the Past…….down memory lane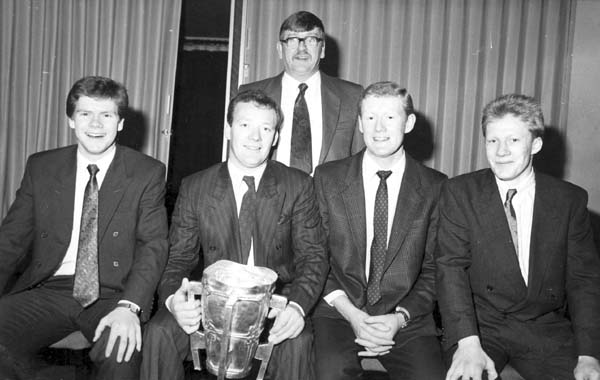 Bringing Back the McCarthy Cup
Michael Small N.T. (at back) pictured with four of his past-pupils Conor Stakelum, Bobby Ryan,
Richard Stakelum and Aidan Ryan who were all members of Tipperary's All-Ireland winning team in 1989.
---
Your Website Needs You!
Committee: Enda Ryan, Noreen Fahy, Margaret Cowan, Marie McGrath, Aileen Óg Groome and Derry O'Donnell
Many thanks to all those who contributed photographs and news items. Remember, we need you to continue to send us material so that we can keep our website current and interesting.
Send your email to: info@borrisoleigh.ie
Also, if you like what you see and want to leave a comment, remember to use the Guestbook!
While we make every effort possible to ensure that the information contained in this Website is accurate and complete, we cannot accept any legal liability as a result of the inaccuracy or incompleteness of the information presented to users of this site