Wedding Bells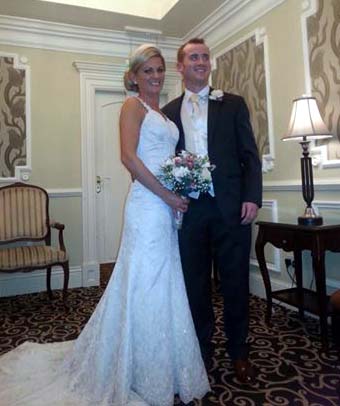 The wedding of Tara Johnson and Damian Ryan, Lower Coolaun Borrisoleigh took place on January 1st 2015 in Castleblaney Church.
---
Old Photo from the 1960s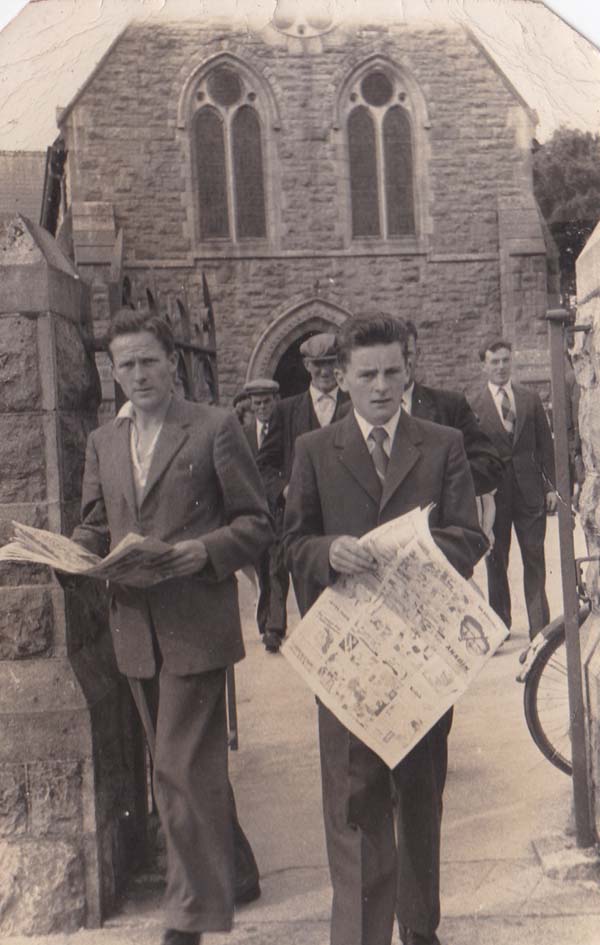 Borrisoleigh Churchyard in the 1960s The following replies were received
"I think that the tall man with the cap behind the two younger men reading their newspapers is Jimmy Farrell of Garrangrena"

"I think the man on the left with the open necked shirt is Tim Ryan, from Ballyroan"
---
Borrisoleigh Track-Attack Notes



Bedlam in Borris
There was "Bedlam in Borris" but in a positive way for the opening night of the new Track-Attack series as 118 people gathered to participate and complete the 3km course. The level of interest and participation surpassed all expectations and it was simply brilliant to see participants of all ages and standards kickstarting the New Year with a healthy choice of activity within a superb buzzing and community atmosphere.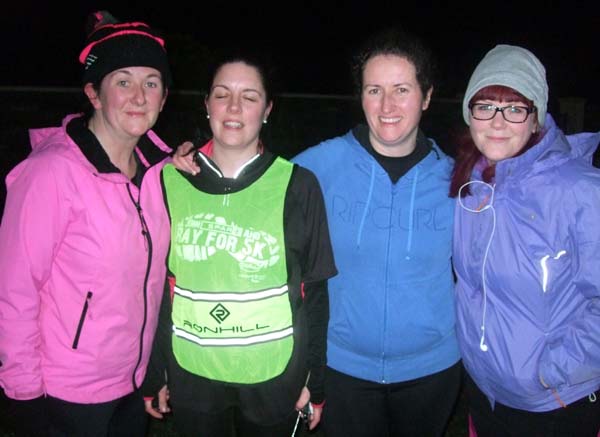 Templederry female quartet: Aine Costello, Emma Gilmartin, Karen Nash and Michelle Madden
The crowd spread around the track shortly after the whistle sounded and everyone deserve tremendous credit for the level of co-operation displayed, ensuring that all fellow participants had sufficient room to manoeuvre their way unimpeded through the crowd.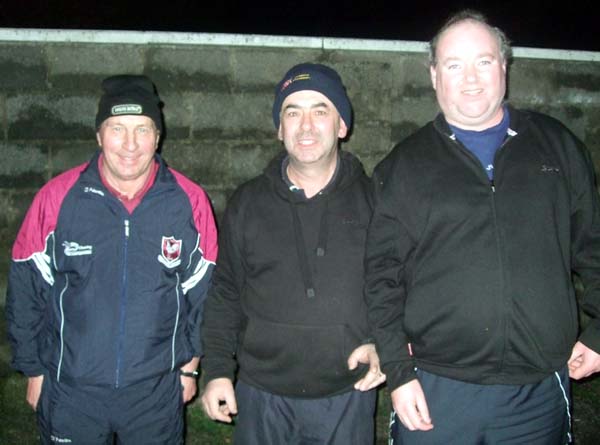 Johnny Maher, Paul Boyle and John Vahey



Right from the whistle, it was obvious that Ailbe Cummins meant business and in 3 seconds shy of the 12 minute mark, he crossed the finish line in what was a highly impressive display of front running. His sparring partner Mike Gleeson was hot on his heals clocking 12:03 while a further 6 seconds in arrears was TJ Carey, marking his territory in the process and sending out a warning to the leading boys that they will have company in the weeks ahead. John F Kennedy covered the near 4 lap course in 12:18 to finish in fourth spot on the night while the top 5 was completed by Kilcommon's Andy Quinlan in 12:21. Three other athletes namely Michael Murray, Timmy O'Connell and Paul O'Brien all cleared the finish line in under 13 minutes. We should be entertained with a super battle here over the coming weeks as the athletes from Borrisoleigh, Upperchurch, Kilcommon, Clonakenny and Templederry fight for supremacy and more importantly the bragging rights!!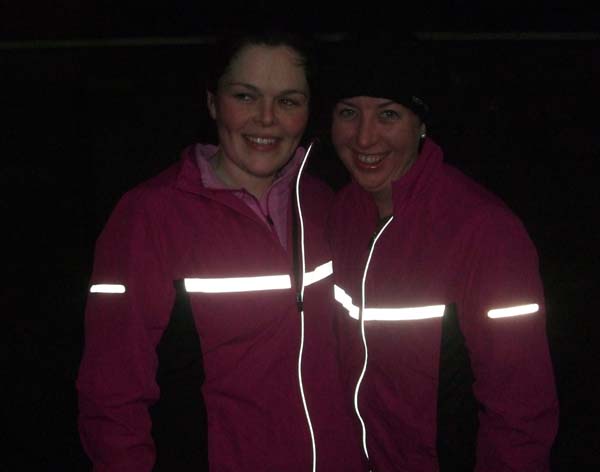 Brenda Ryan and Stephanie McLoughney



Not to be upstaged by the men, the female participants also recorded some highly impressive times with pride of place on the night falling to Evelyn Maher who clocked 13:41 to become the early pace-setter. As well as been the leading woman, her time was also good enough to finish in 12th place overall. Moira Maher was also in impressive form on the night crossing the finish line in 14:39 while Trisha Hogan broke the 15 minute barrier with 2 seconds to spare to be the third fastest woman on the night. Kathleen O'Meara returned home a mere 5 seconds outside the podium placings while teenager Clodagh Ryan was a further 5 seconds behind in 15:08 and fifth fastest overall.
For the 20 odd minutes following Ailbe's return, participants streamed up the finishing straight and across the line at their own pace safe in the knowledge that they had the first round of their 7 week challenge completed. It was a brilliant start to the series and hopefully we can sustain the interest over the coming weeks and that the weather will stay kind to us on Monday nights.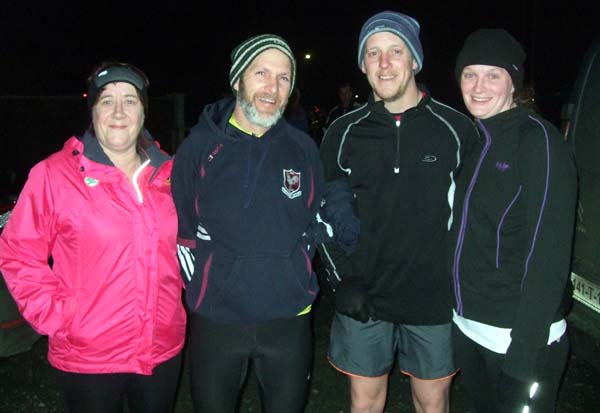 Caroline Kennedy, John F Kennedy, Ailbe Cummins and Bernie Carey



Proceedings get under way each Monday night at 8pm and new-comers (runners/walkers) are always welcome. Those who choose the half marathon option will continue to undertake the 3 km course each night while those who selected the "Steps of the Stairs" marathon option will raise the distance each week by 1km finishing on week 7 with 9km.
Registration each night is from 7:30pm onwards with a fee of €2 per participant (under 16's are free). An optional warm up under the guidance of Paddy Ryan begins at 7:40pm each night.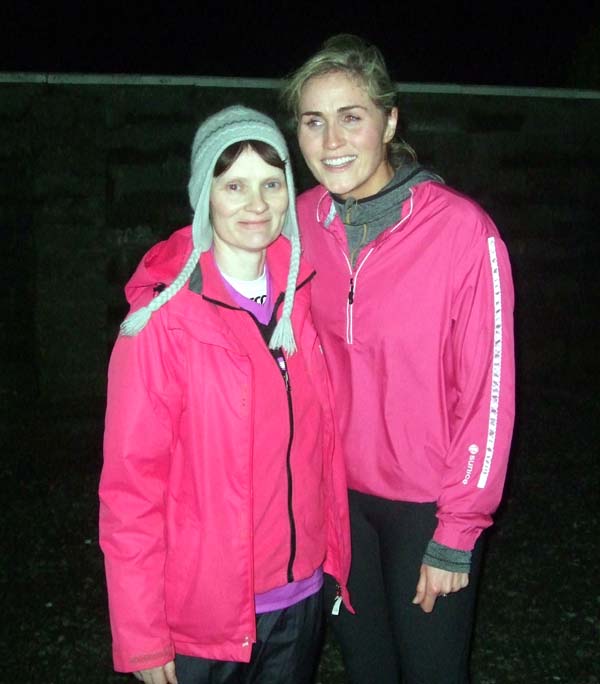 Paula Ryan and Moira Maher
---
Borrisoleigh Festival Committe

Borrisoleigh festival committee will hold their AGM on Wednesday February 25th at 8pm in the Marion Hall. Could all committee members attend and new members are very welcome.



---
Scór News



Question Time/Table Quiz teams of four, for Scor na nOg will be held this Friday 23rd January in the Sarsfield Centre, at 7.30pm. Anyone interested in taking part MUST register through Scór. So please contact Eileen 087 9849848 or Theresa 086 0765202.

The Scór na bPaisti Parish Final will take place this Saturday 24th January in the Marion Hall at 3pm sharp.
Re: Set Dancing extra practices
1st class will have a quick practice before Scór starts on Saturday
2nd class will have practice Thursday & Friday 6.00pm – 6.45pm
3rd class will have practoce Thursday & Friday 6.45pm – 7.30pm



---

New Year at Coffeys Lower Street
A night out in Coffeys for the New Year with Teresa Coffey and friends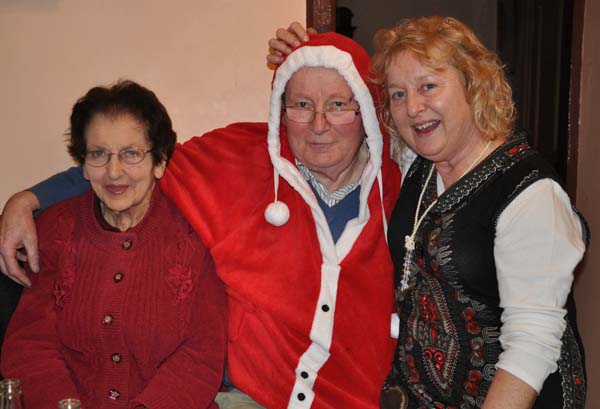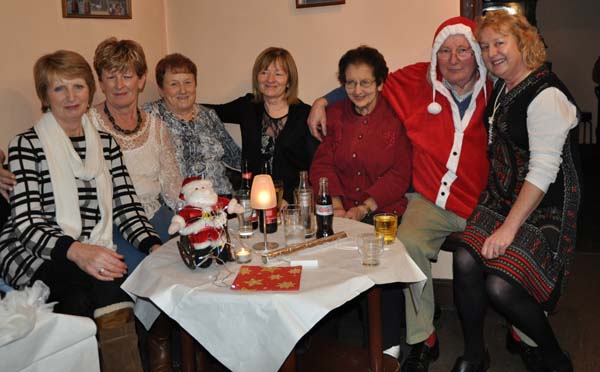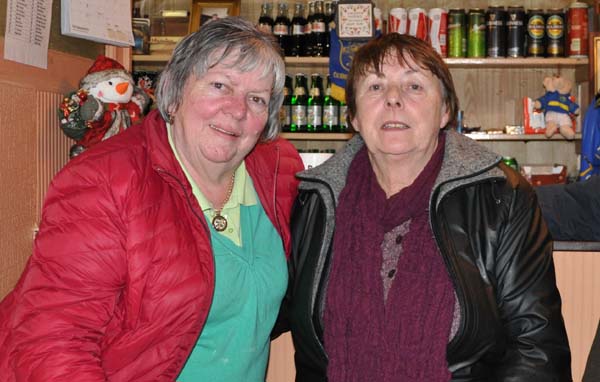 To view more photographs from Coffeys please click here
---
Borris Ileigh Juvenile GAA

Borris Ileigh Juvenile Club annual general meeting takes place on Saturday 31st January in the pavilion at 8pm. Any nominations or motions should be forwarded to the Secretary Philip Delaney by this Saturday 24th January.
Thanks to all parents who helped out in the bag pack in Dunnes stores Thurles before Christmas, it was a great success and sets the club up well for the year ahead.

---
Borrisoleigh Community Centre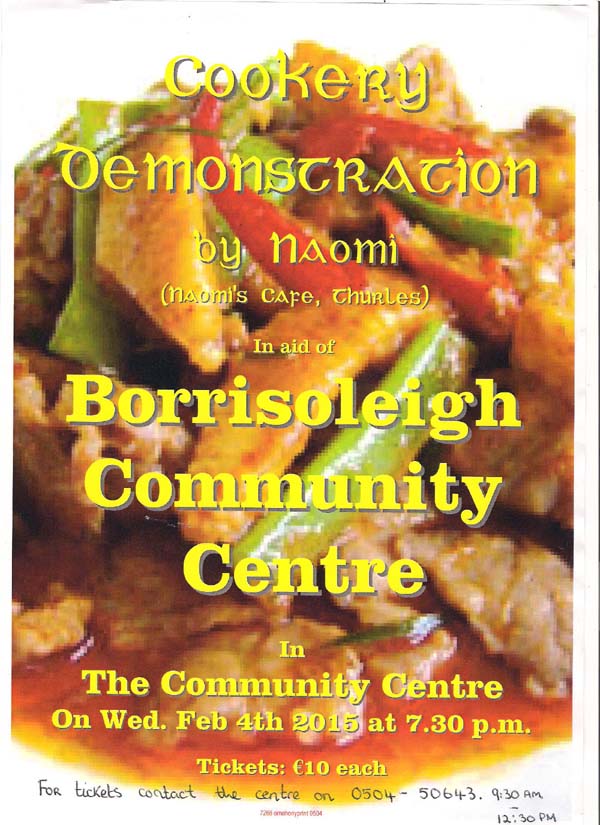 ---
Borris-Ileigh Camogie Club

ANNUAL GENERAL MEETING
Following a successful Adjourned AGM on Saturday last the following officers and team managers have been elected.
Chairperson: Carmel Harkin, Vice Chairperson: Mike Galvin, Secretary: Nora O'Brien, Treasurer: Joanne Treacy, PRO: Catherine Delaney, Registrar: Paula Ryan.
Managers: Senior: David O'Connor, Minor: Philip Delaney, U16: Liam Stapleton, U14: Martin Hayes, U12: Mike Galvin, U10: Christine O'Brien, U8/U6: Brendan Fanning.
A parents meeting will be held in the next couple of months, to organise rotas for parents to help out with training. As the club has limited help, parents input is important at all age levels.
CLOTHES COLLECTION
The club intend to carry out another Clothes Collection in April. This has proved to be a successful fundraiser in the past. So hold on to any old clothes, bags, belts or shoes which you no longer have use for, in order to contribute to this upcoming event.
REGISTRATION
Registration mornings will take place on Saturday February 21st and Saturday March 7th 2015. Further details to follow.
Membership fees as follows:
€20.00/Child (includes insurance and registration)
€20.00/non-playing adult members.
€40.00/adult players (includes insurance and registration)
€20.00/committee/officers & administrators.
TEAM TRAINING
Some team training will commence shortly, all parents & players (senior) will be notified by text.
INTERMEDIATE MEDAL PRESENTATION NIGHT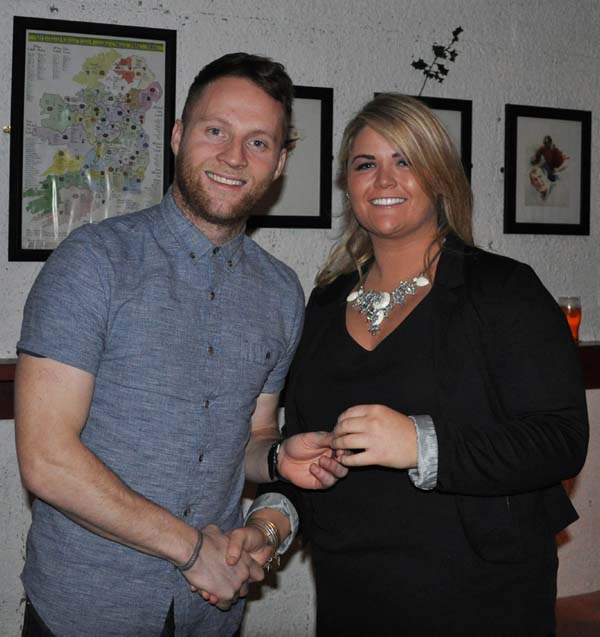 Shauna receives her medal from Paddy Stapleton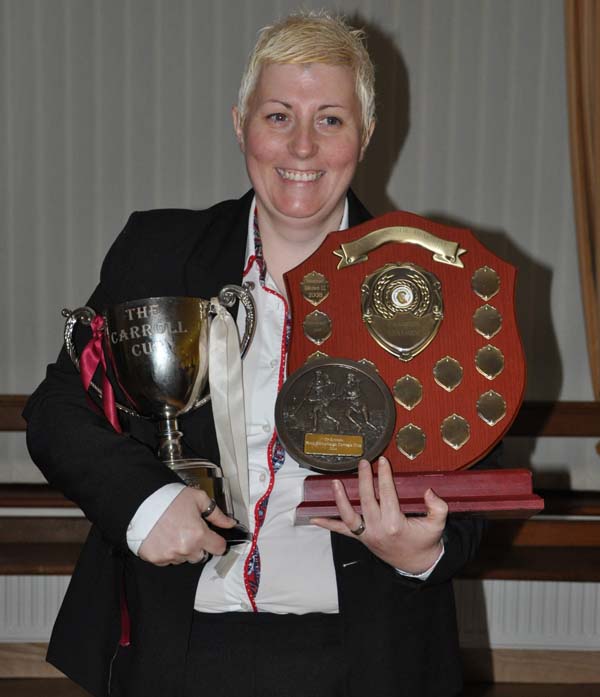 Siobhan Stapleton holding onto the silverware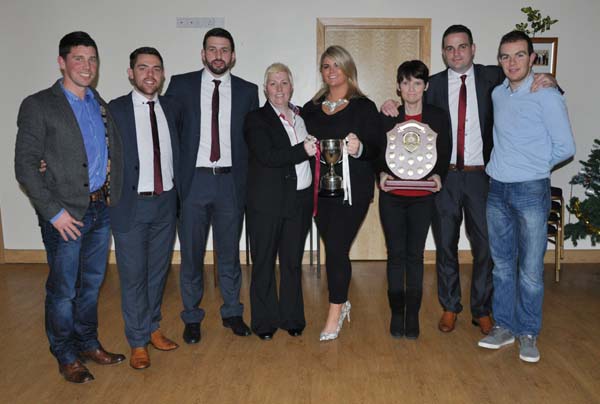 Management and backroom team



The now Senior players were presented with their County Intermediate Medals in December in Finns Pub, following a meal in the Parish Centre.
For more photographs please click here
---
Mass for Babies Baptised in 2014
The babies who were baptised in Borrisoleigh during 2014 and families were invited to Mass on January 11th, the feast of the Baptism of our Lord. The babies were given a special blessing and everyone was invited for refreshments afterwards in the Community Centre.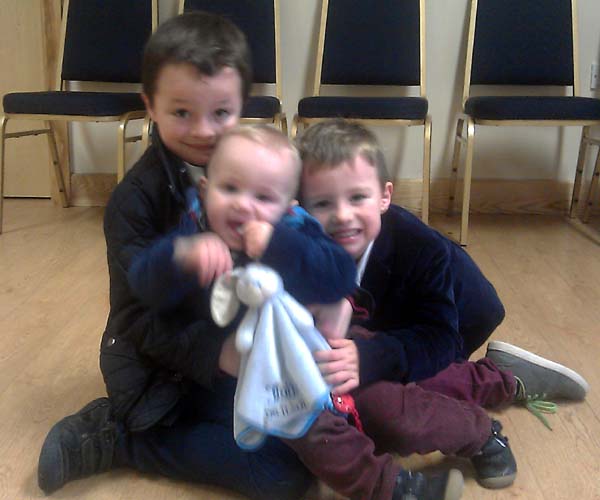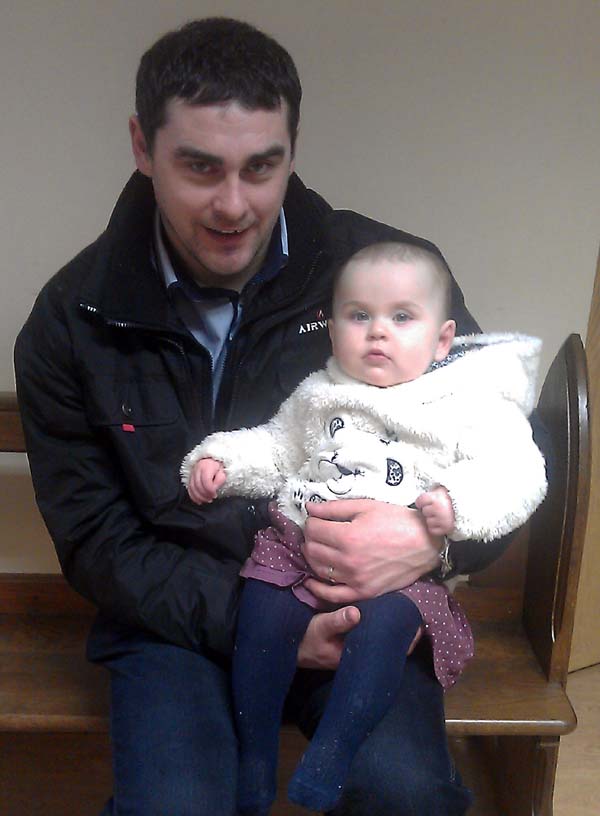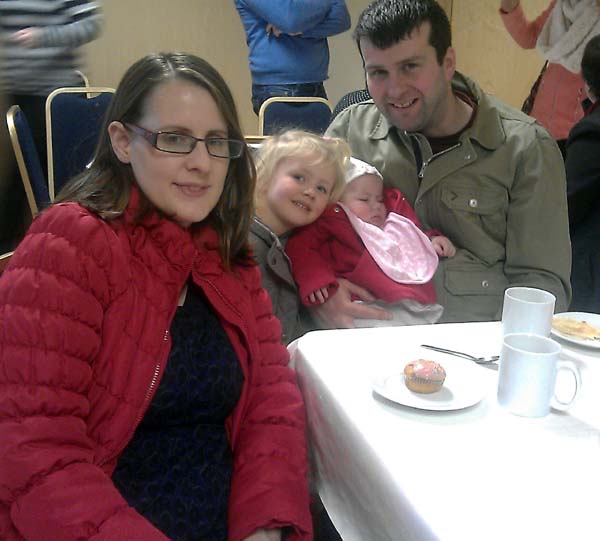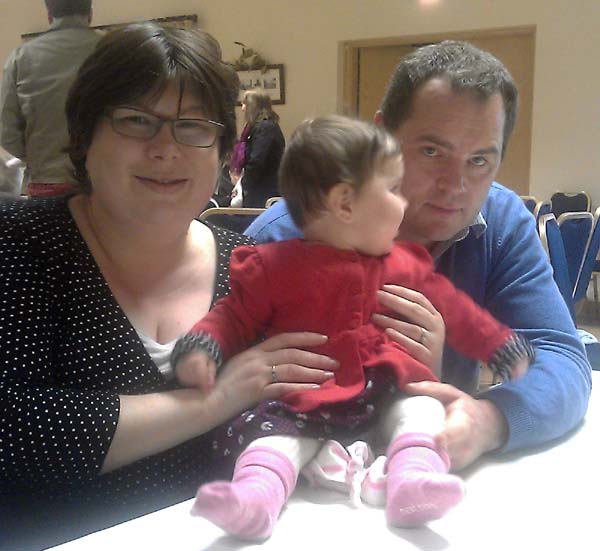 ---
Borris-Ileigh GAA Notes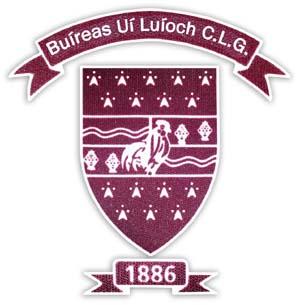 Adjourned AGM
: Our adjourned AGM will take place on Sunday evening next the 25th in the pavillion at 7pm. The positions of Junior A and Junior B management and selectors are to be filled. Anyone wishing to get involved in these teams please forward your intentions to Gerry Treacy this week. As always, new members are most welcome
Captaincy: Congratulations to Brendan Maher who has been again named as captain of the Tipperary senior hurling team. It is a great honour for the club and for Brendan. We wish him and all his team the best of luck for 2015
Membership: Club membership is now being collected. The cost for ordinary members is €30 while the cost for adult players is €50. Student player membership will cost €30. Membership can be paid to club registrar Martin Fahy or any officer of the club
Supporters Club: Anyone wishing to join the Tipperary Supporters Club for 2015 can contact TF Stapleton for membership forms. The cost for the year is €30. It is a great way to keep up to date with all things Tipperary and is a great source of income for our county teams
Finance Committee: At the moment we are looking for new members to join our finance committee. Over the past few years we have done great fundraising which has been vital for our development in the town park. There is not a heavy work load involved and it has proven to be very enjoyable and rewarding work. If you are interested in joining please contact Diarmuid Kinane on 087 8258306

---
Bush & Briar Ramblers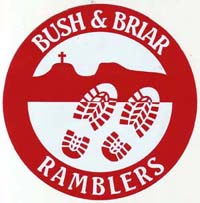 DEVILS BIT WALK

Last Sunday saw some Tough Hardy Women and their cameraman Tony head to The Devils Bit for a Ramble. Driving conditions were poor but walking was great. Cold and crisp with the added surprise of fantastic vistas once the fog lifted. Well done guys.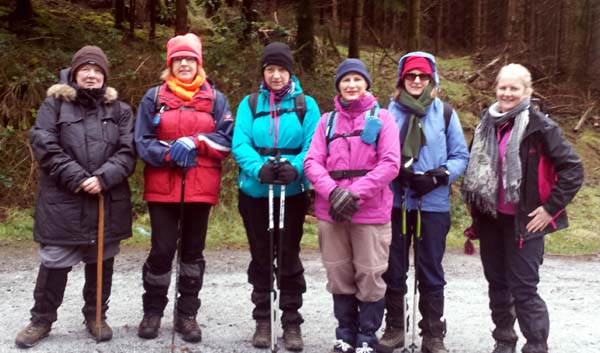 A ramble on the Devil's Bit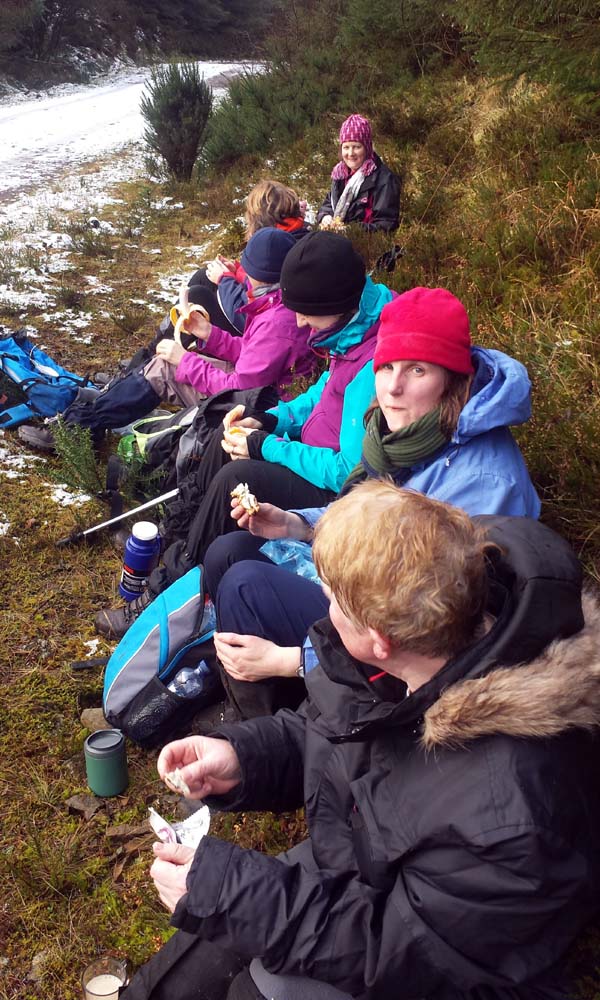 Enjoying a well earned lunch!



SILVERMINES WALK (New Route)
Next weekend (Saturday) we return to the Silvermines where we will walk a new route. Our guide will be local woman Caitriona and the walk is all on road and forest tracks.
Saturday 24 Jan 2015
Meeting at the rear car park of Shanahan's Centra at
08.50hrs for departure at 09.00hrs
Meet in Dolla approx 09.15hrs
Don't forget a small pack lunch and rain gear.
Looking forward to seeing you for a nice weekend of walking.
---
Pic of the Past ……..Down Memory Lane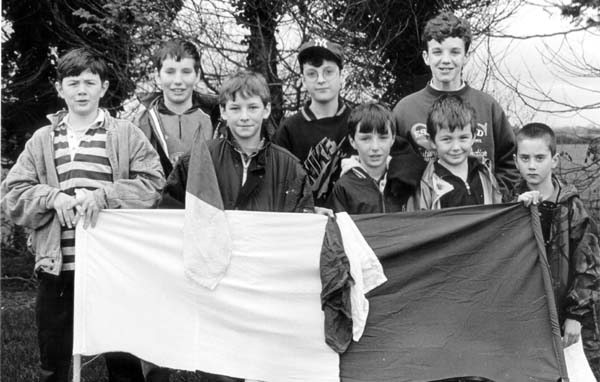 Borrisoleigh Supporters

Back: Conor Ryan, Timmy O'Connell and Brendan Kenny
Front: Kevin Walsh, Paraic Maher, Kevin Bracken, David Walsh and Shane Kenny
---
Your Website Needs You!



Committee: Enda Ryan, Noreen Fahy, Margaret Cowan, Marie McGrath, Aileen Óg Groome and Derry O'Donnell



Many thanks to all those who contributed photographs and news items. Remember, we need you to continue to send us material so that we can keep our website current and interesting.



Also, if you like what you see and want to leave a comment, remember to use the
Guestbook!
While we make every effort possible to ensure that the information contained in this Website is accurate and complete, we cannot accept any legal liability as a result of the inaccuracy or incompleteness of the information presented to users of this site
---