Borris-Ileigh Camogie Club




AGM
Borris-Ileigh Camogie Club Adjourned A.G.M. takes place this Saturday Jan 17th 2015 at 7.45 p.m in the Town Park.
All existing members, committee, mentors and new members are requested to attend.
---
Saints All Stars Summer Camp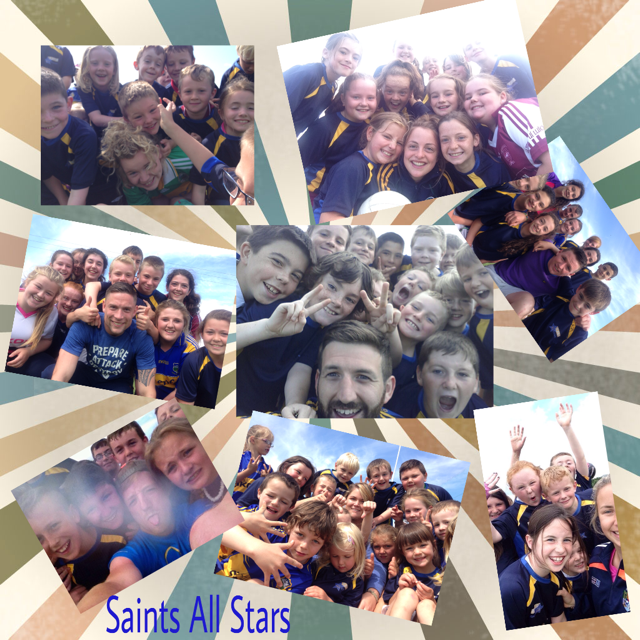 Saints All Stars Summer Camp will run this year from bank holiday Monday the 3rd of August – 7th of August in Borrisoleigh Park. Although it is early in the year I have received queries with people trying to arrange holidays around it.
We hope to build on the success of last year and bring more fun activities to the kids like the DJ present last year and face painting the year before.
I will not be accepting names for another couple of months so this is just to have the date in the diary!
---
St. Joseph's College

1st Place Intermediate Technology Category for St Joseph's College in BT Young Scientist & Technology Exhibition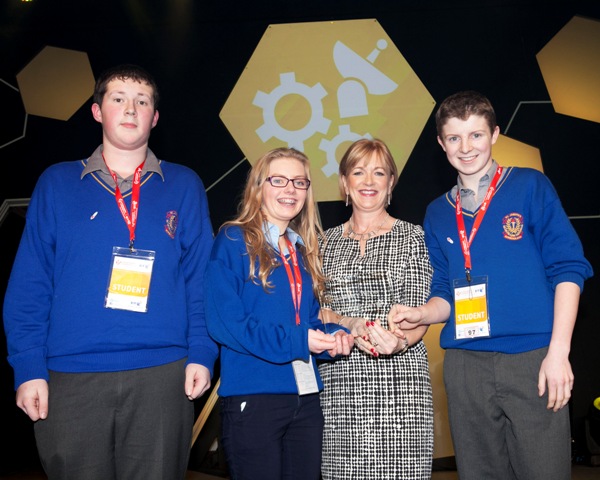 Maureen Walkingshaw, Director of Human Resources for BT Business presenting the 1st Intermediate Award to John Ryan, Ciara Ryan and Jack O'Meara, St. Joseph's College, Borrisoleigh.
Our project was one of the 550 that qualified from a record number of 2,500 entries to the BT Young Scientist & Technology Exhibition. Projects were judged by 82 highly esteemed experienced judges. This was the 51st year of the competition with over 367 schools battling it out. Projects were divided into four categories: Biological and Ecological Sciences, Chemical Physical and Mathematical Sciences, Social and Behavioral Sciences and Technology.
Our project was titled You've Got Mail! We developed a device that ends worthless journeys to the post-box. It sends a text to the householder on arrival of post. We had up to 3 devices working on our display, two powered by electricity and one operated by a solar panel. We had to do a visual display, a detailed report book and a progress journal of each day's work.
We left Borrisoleigh for the RDS on Wednesday 7th January at 7 a.m. and returned very tired, proud and excited late Saturday 10th. Wednesday was setup day and doors opened to the public on Thursday morning through to Saturday evening. We were interviewed several times by the judging panel over the 4 days and we had wonderful response from the many visitors to our stand from near and far. We were delighted to have our families, relations, friends, school pals, teachers – past and present visit us. Almost 50,000 people visiting the exhibition. We had an intensive few days, attending our stand from 9 a.m. to 5.30 p.m. each day, answering questions and explaining how our device worked etc. Each night we were treated to entertainment in the Concert Hall.
Excitement rose on Thursday morning when the C.E.O. of An Post, Mr. Donal Connell contacted us and visited our stand in person, expressing interest, support and good wishes. He also gave us a generous sponsorship towards our project.
The Awards Ceremony on Friday evening was opened by Mr. Colm O'Neill, C.E.O. of B.T. Ireland, Communication who in his address commented on the calibre of projects as amazing with serious recognition and interest from industry here and abroad.
Minister Alex White and Education Minister Jan O'Sullivan, University Collaborates etc presented prizes. Ms. Maureen Walkingshaw, Director of Human Resources for BT Business awarded St. Joseph's College Borrisoleigh 1st prize in the Intermediate Award in the Technology Category.
We received a huge compliment from Analog Devices when they called to our stand immediately after the Award Ceremony to advise us that we were the runners up for a Special Award of expenses paid trip to America and a cash prize!
We would like to sincerely thank our Sponsors:
An Post, Andy Fogarty Concrete, Sand & Gravel, Templederry. Mr. Noel Coonan, T.D. Mr. Michael Lowry, T.D. The Red Flag – Templemore. Donal Clarke's Hardware Store – Templemore and Centenary Co-Op Templemore.
We would like to thank our Science Teacher, Ms. Mary Gorey who opened up the opportunity to us. Ms. Gorey was helpful, supportive, enthusiastic, encouraging and fun throughout the whole experience and gave up many hours of her own time especially over her Christmas holidays. Many thanks to our school and all teachers for their support and for preparing us so well especially Mr. Halpin, Mr. Coffey and the O'Shea family. It was a big honour for St. Joseph's College to be the only Tipperary school to win such a prestigious place of first in their Category for 2015 and hopefully it will encourage our students in the years ahead.
We cannot forget to thank our parents for all their help, support and encouragement.
Thanks to everyone who sent us good wishes, support and kind words.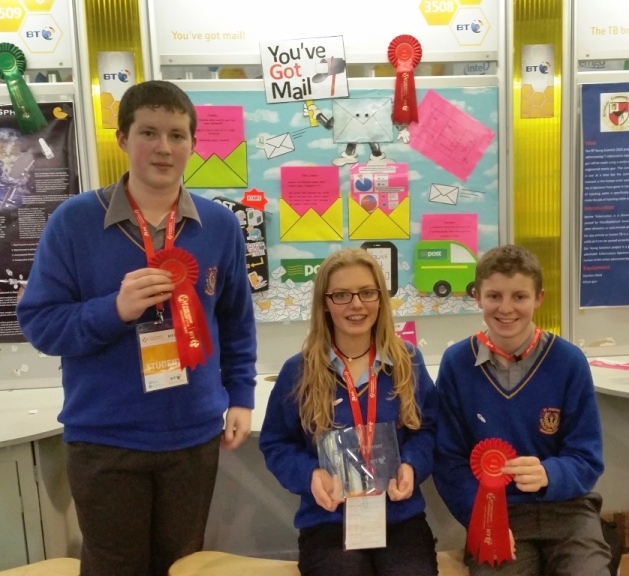 ---
Tipperary People and Places
For a true trip down memory lane, join us in The Source, Thurles on Tuesday January 20th at 7.30pm for 'Social History of an Irish Rural Community: Borrisoleigh, Co. Tipperary', the January lecture in the Tipperary People and Places series.
The speaker, Liam Kennedy, now professor of economic & social history in Queen's University Belfast, describes himself as "born in Borrisoleigh, Co. Tipperary, well before the era of rural electrification, the Friesian cow, RTE and the European Union."
The broad theme of Liam's lecture is social change in rural Ireland in the mid twentieth century as seen through the prism of a rural community in North Tipperary. He will explore the subjects of marriage patterns, dowries, farm inheritance, land hunger, religious change, women in rural society, and many related themes, and would be delighted to hear of the life experiences of others as well.
All are welcome. For further details see www.tipperarylibraries.ie or contact (0504) 29278.
---
Borris-Ileigh GAA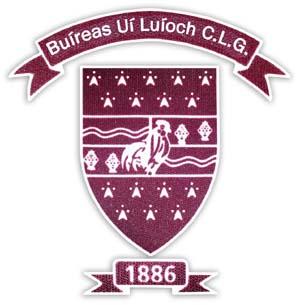 AGM: Our club recently held our AGM which was well attended in the pavilion. The following people were elected as officers; Chairman-Mark Stapleton, Vice Chairman-Diarmuid Kinane, Secretary-Gerry Treacy, Treasurer-Henry Groome, PRO-Martin Ryan. The following were elected to our various teams; Raymie Ryan-seniors, Martin Hayes-U21, Martin Ryan-Minor. The position for junior manager and selectors is still available and anyone wishing to put themselves forward is to contact Gerry Treacy. The adjourned AGM shall take place on January 25th in the pavilion at 7pm.
Membership: Club membership and insurance is now due from all players. The cost for both for a senior adult player is €50 while the cost for a student player is €30. Payments can be made to registrar Martin Fahy
---
Bush & Briar Ramblers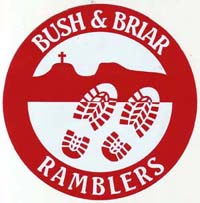 Last Sunday we braved the cold wind and did a lovely walk in the Silvermines mountains. Although the forecast was negative we had pretty good walking conditions and some great views which are not always available this time of year.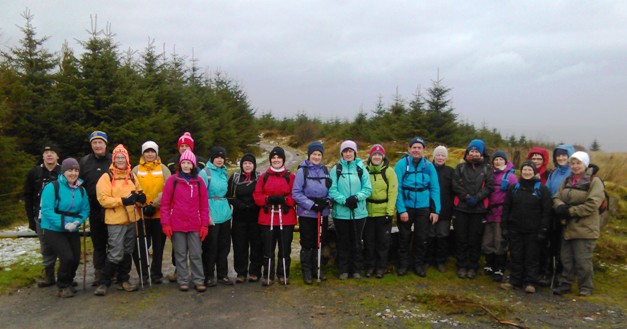 Next week on Sunday 18 Jan 2015 we are heading to the Devils Bit for a stroll around our spiritual home.
Meeting at the rear car park of Shanahan's Centra at 08.50hrs for
departure at 09.00hrs
Don't forget a small pack lunch and rain gear.
Also because the weather is now colder remember to
bring extra layers of clothing, gloves and hat.
Hope to see you out walking with us on the weekend.
---
50th Birthday Celebrations
Surprises all round with an Aussie Twist as Ann Stapleton turns the big 50th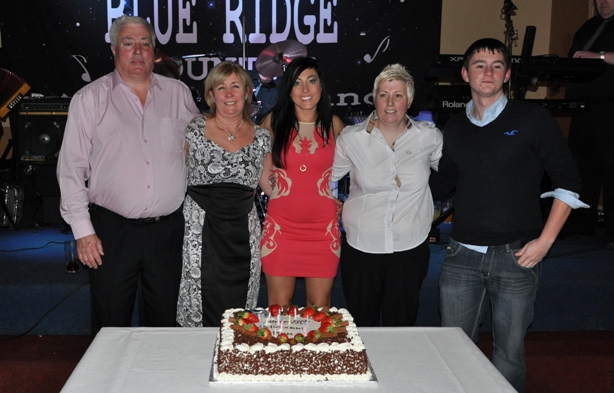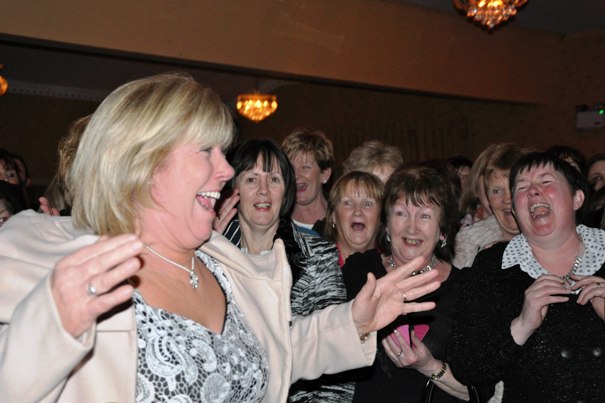 To view more photos visit the gallery click here

---
Scoil Naomh Cualan
Fun in the snow at St. Cualan's N.S.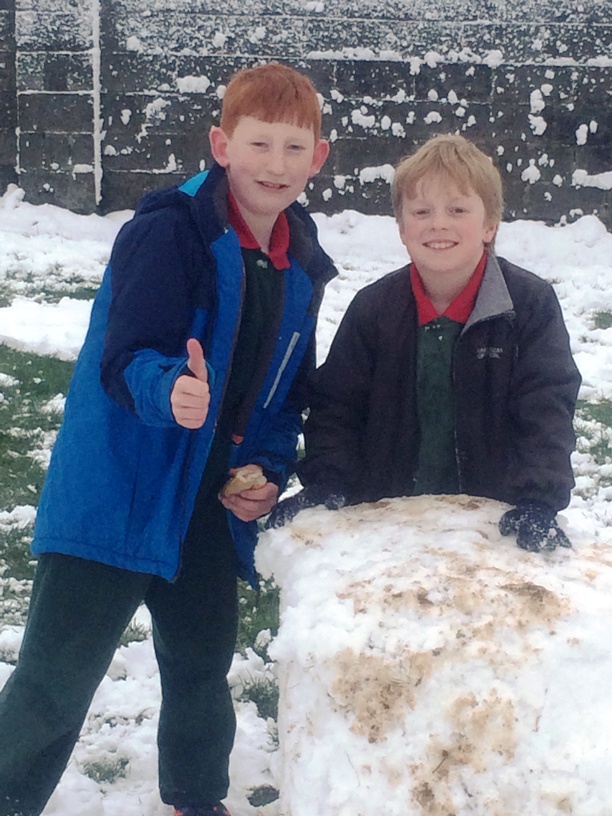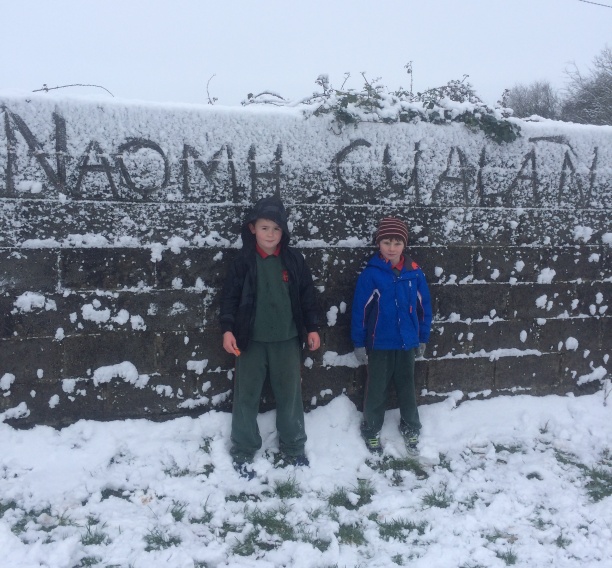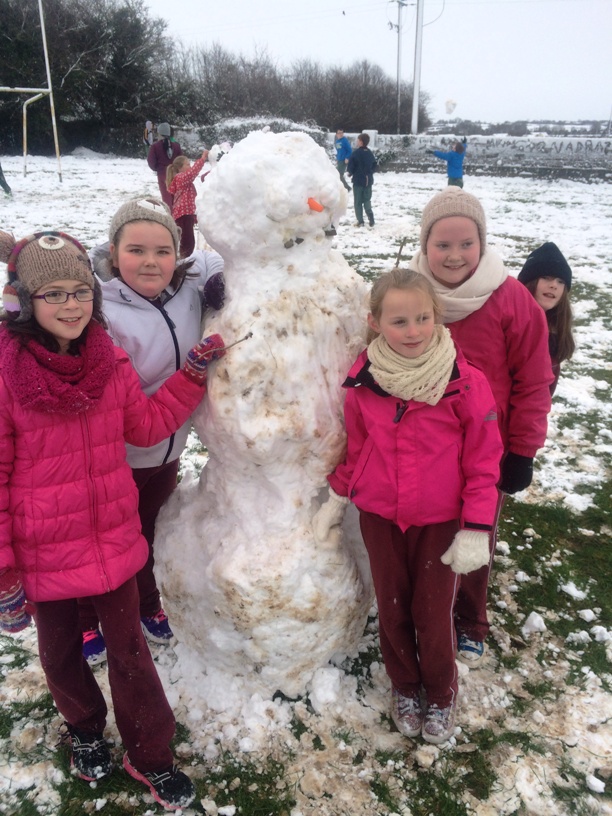 ---
Scór na nÓg
Question Time/Table Quiz for Scór na nÓg will be held on Friday 23rd January in the Sarsfield Centre.
Anyone interested please give names to a committee member as soon as possible.
---
Pic of the Past ……..Down Memory Lane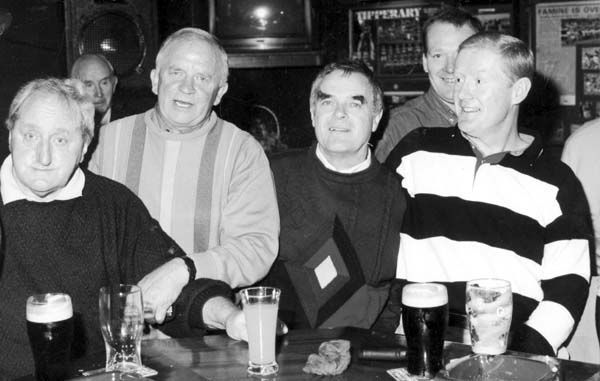 Liam Devaney, Mick Tierney, Pat Kavanagh, Bobby Ryan and Richard Stakelum pictured in Stapleton's Bar
---
Your Website Needs You!
Committee: Enda Ryan, Noreen Fahy, Margaret Cowan, Marie McGrath, Aileen Óg Groome and Derry O'Donnell
Many thanks to all those who contributed photographs and news items. Remember, we need you to continue to send us material so that we can keep our website current and interesting.
Send your email to: info@borrisoleigh.ie
Also, if you like what you see and want to leave a comment, remember to use the Guestbook!
While we make every effort possible to ensure that the information contained in this Website is accurate and complete, we cannot accept any legal liability as a result of the inaccuracy or incompleteness of the information presented to users of this site