Shop Local This Christmas
Remember to support local businesses this Christmas! Money spent locally stays locally!
---
Borrisoleigh Annual 2014
The Annual is now on sale in Walsh's, The Bothy, O'Connell's Pharmacy, Hurley's and Shanahan's.
The Borrisoleigh Community and Development Association would like to thank all the individuals and organisations who submitted articles and/or photos for this years annual, the local shops for selling the annuals for us and those who turned up the the launch and The Bothy for the room. Not forgetting all the children for their lovely art work. We hope you all enjoy the annual.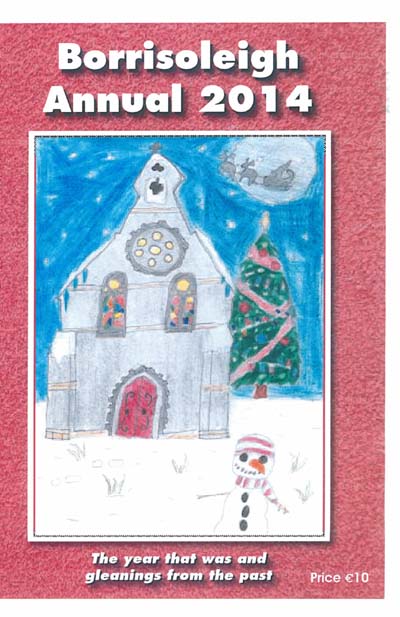 ---
St. Cualans Social Club
Our Christmas Party was held last Sunday. We started with Mass at 2pm and then headed over to the Community Centre for a beautiful meal provided by Brian Farrell (& his helpers). Just before the meal ended we had a very enjoyable visit from Santa and he treated everyone to his version of Aon Focal Eile before heading off to meet some children in the square at the turning on of the Christmas lights.
When the meal finished the music got going. Phil Maher & friends provided great music and song. We also had a lot of local talent performing with special guest appearance from the winners of Stars in your Eyes: Divine Mercy. The set dancers and recitation representatives that are in the scór na Nóg Co. Final next Friday night in Holycross also performed. We wish them well for the Co. Final.
We held a raffle and we would like to say a Big Thank You to everybody who supplied us with prizes. A great day was had by all and thanks to the committee and everybody who made it possible.
We have our Church Gate Collection coming up on the weekend 20/21 Dec and your support would be very much appreciated.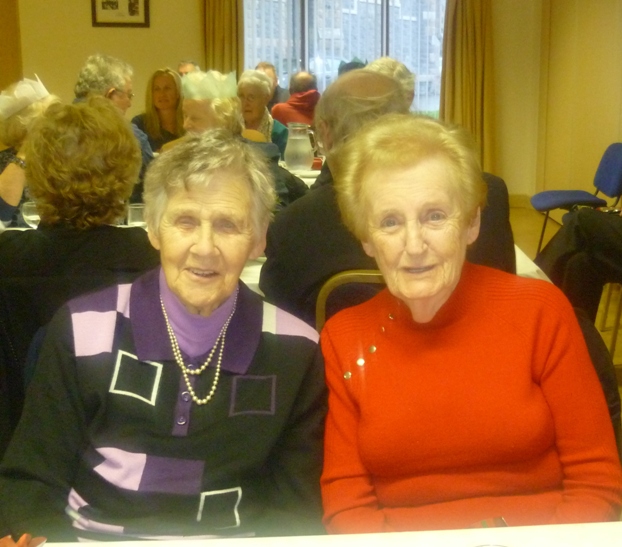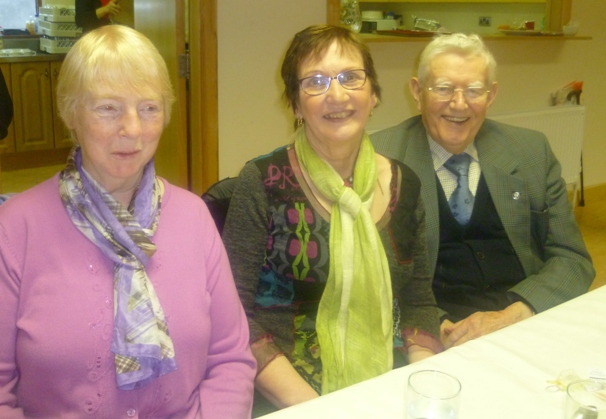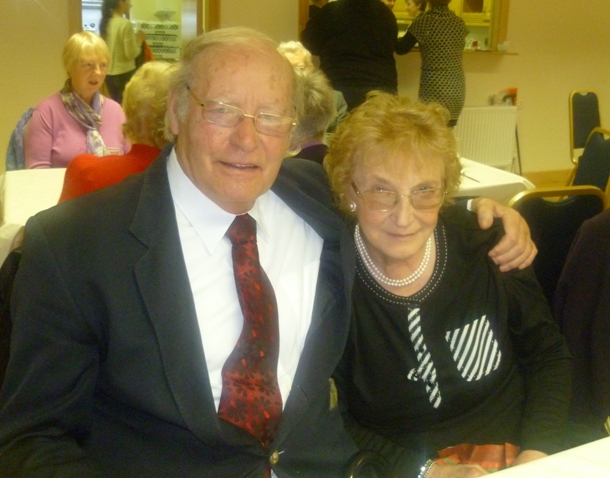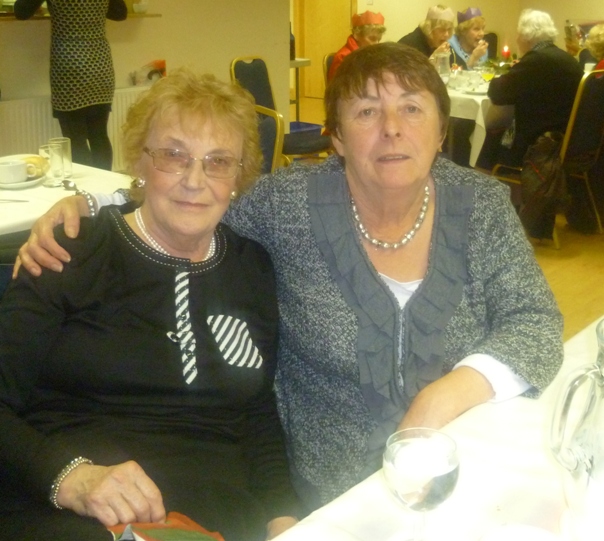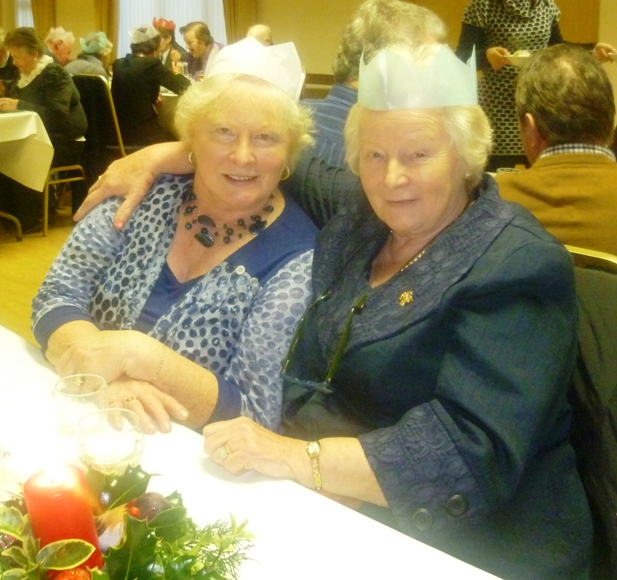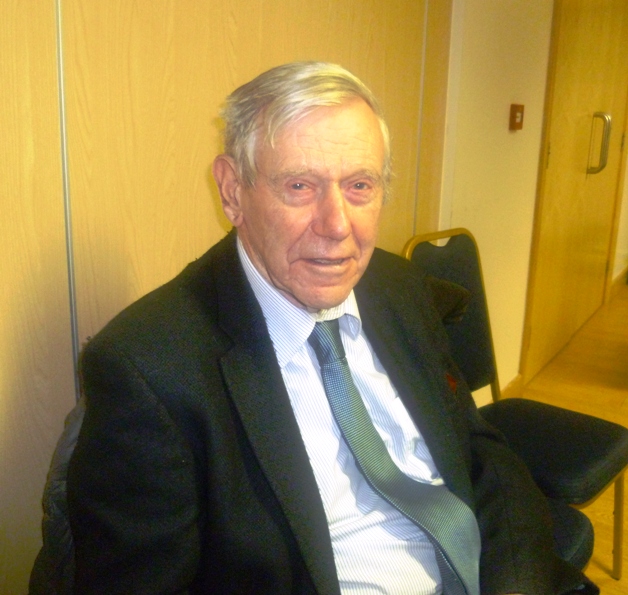 ---
Bothy Book Club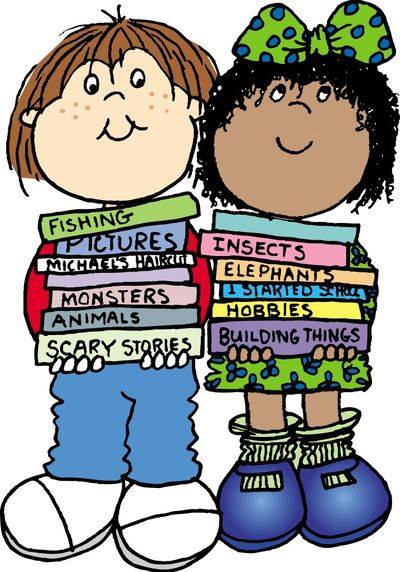 Bothy Book Club this Saturday 13th .
Story time for 4 to 7yr olds from 11 to 11.20
Kids book club from 11.20 to 12.
Kindly facilitated by Ms. Fiona Max
Hope to see you there.
---
Christmas Tree Preparations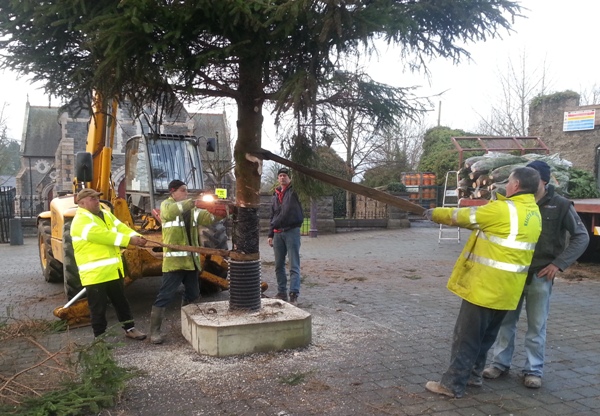 Men at work!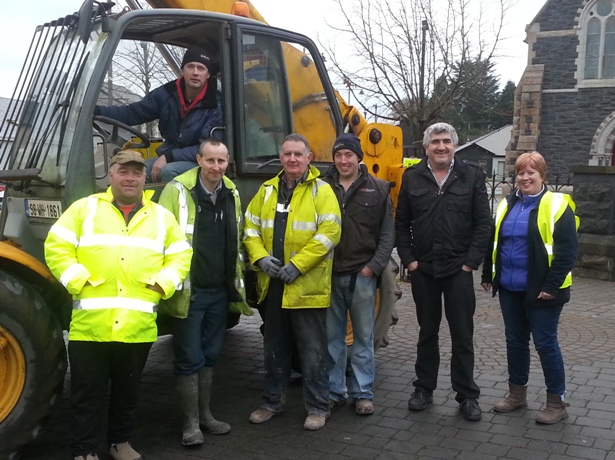 Many hands make light work!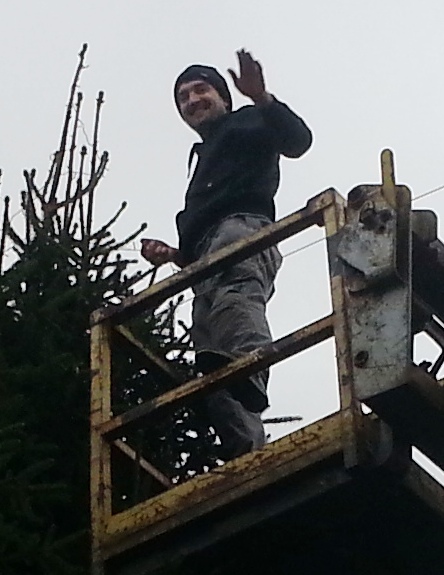 Almost there!

The Christmas tree was erected in The Square last weekend. Borrisoleigh is lit up again this year!



---
Bush & Briar Ramblers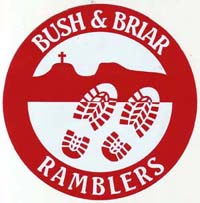 Another great walk last Saturday with a lovely fresh morning stroll around the hills of Templederry. It was our first outing to the Ormond Stile area but it won't be our last. Fair play to all the walkers for making it another enjoyable ramble.
We have nothing planned ourselves for the next few weeks but here are a few events taken place locally in the near future.
Flash light walk around Inch Loop walk on Friday 12 Dec 2014
Mid Tipp Hillwalkers annual Holly walk on Sunday 14 Dec 2014
Borrisoleigh 5km/10km FUN run/walk on Friday 26 Dec 2014
Annual Charity Walks on the Devils Bit on Saturday 27 Dec 2014.
---
Borris-Ileigh GAA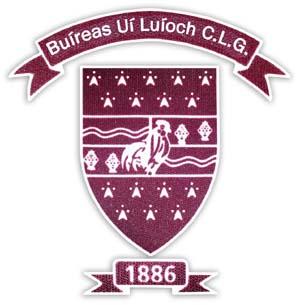 AGM: The club will host our Annual General Meeting on Sunday 21st of December in The Pavillion at 7pm. Anyone wishing to put their name forward for a position is to have their nomination with secretary Gerry Treacy no later than this Sunday evening(14th) at 7pm. As always new members are most welcome. We hope to see you there
Stars in Their Eyes: We would like to thank everybody who helped make our recent fundraiser such a great success. As always it was very well supported and much needed funds were raised to help our developments. We would like to also thank all those who took part. It is never an easy thing to do and they must be commended for their great efforts.
---
Borrisoleigh Track-Attack Notes
Track-Attack Christmas 4km Challenge



On Tuesday night next (16th), the Borrisoleigh Track-Attack Christmas Challenge will be held at the track surrounding the hurling field. The Challenge has been kindly sponsored by Joey O'Dwyer Butchers and the system been used is one with a difference that will guarantee that every participant will have an equal chance of victory.
The clock will start at one hour at 7:30pm sharp and will proceed to count backwards. Participants will then start the 5 lap course at whatever time they estimate it will take to complete it (e.g. if you think it will take you 25 minutes to complete the distance, you head out when the clock hits 25minutes which will be 8:05pm). The person who finishes closest to when the clock hits zero will be declared the winner. No watches or phones are allowed on the night.
The winner is set to "Win their Christmas Dinner" which will include a turkey, ham and all the trimmings. It promises to be a very interesting event as somebody who walks the course have exactly the same chance of victory as someone who can clock a sub 5 minute mile.
It's our last event prior to the Christmas break and all are welcome to come along and try their luck. Registration begins at 7pm and the entry fee is €5 with under 16's again free of charge.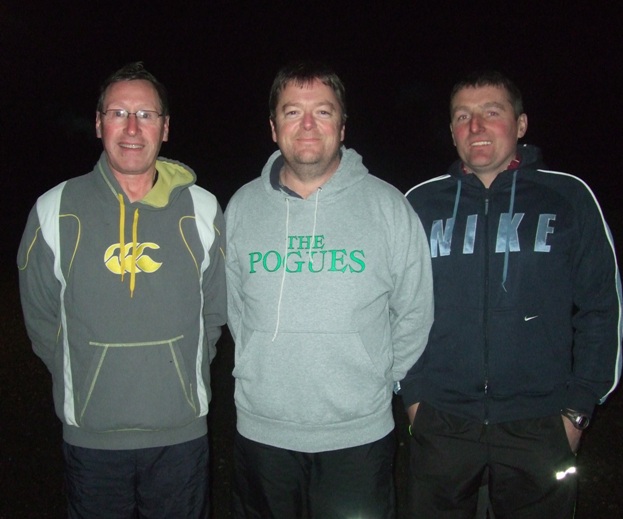 Borrisoleigh Marathon Challenge Top 3: – Richie Tynan, Alan Kelly and Denis Ryan
Mary and Michael Clock the Fastest Times



The Borrisoleigh Marathon Challenge has been completed and it proved to be a resounding success as 70 different people participated over the various nights. 23 people namely Michael O'Brien, Martin Fahy, Helen Hurley, Paddy Dolan, Tom Shanahan, Paddy Ryan, Frances Maher, Noel Kennedy, Mairead Lane, Eamon McGrath, Geraldine O'Brien, Marie McGrath, Suzanne Whyte, Frances Stapleton, Michael Gleeson, Alan Kelly, Ailbe Cummins, Mary Ryan, Richie Tynan, Anne Marie Greed, Michael Murray, Trish Ryan and Denis Ryan completed the full 42km course and all will be presented with their acknowledgement of participation at the overall presentation night.
Mary Ryan clocked the fastest female accumulated time with a very impressive 3:38:32 with Craughwell native Mairead Lane second in line with a time of 3:47:57. Trish Ryan was next in 3:48:48, 15 seconds ahead of Frances Maher in 3:49:03. Marie McGrath made up the top 5 with a combined finishing time of 3:58:18.
Upperchurch's Michael Gleeson was the fastest man on show with a hugely impressive time of 3:00:49 with Ailbe Cummins a close second in 3:02:58. Clonakenny's Michael Murray clocked in with a time of 3:03:29 while the Borrisoleigh duo of Paddy Ryan and Tom Shanahan finished in 3:12:56 and 3:17:37 respectively.
Peter Madden recorded the men's course record for 6km in 22:52 while Helen Kiely was fastest woman with a time of 29:12.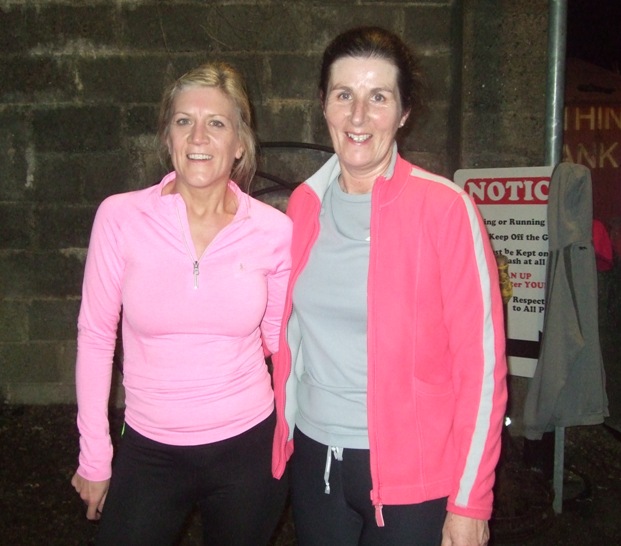 Mary Ryan & Kathleen O'Meara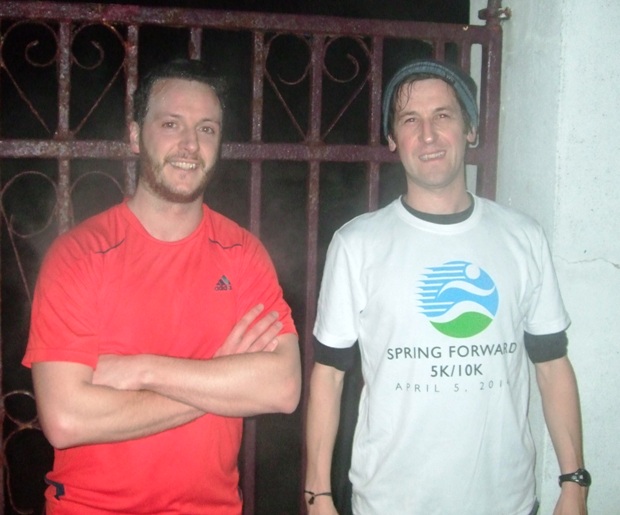 Timmy O'Connell and JP McSherry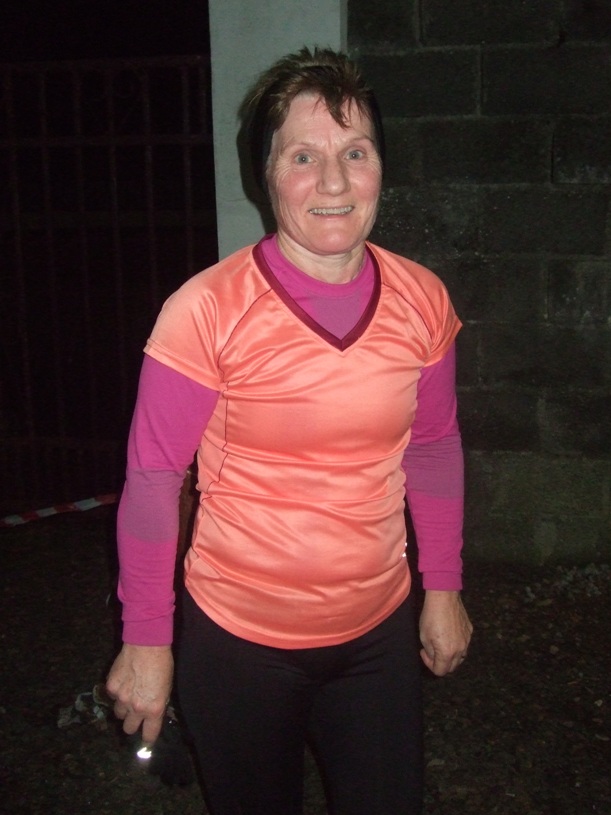 Phil Mason
---
Sr Aine Historical Society Templemore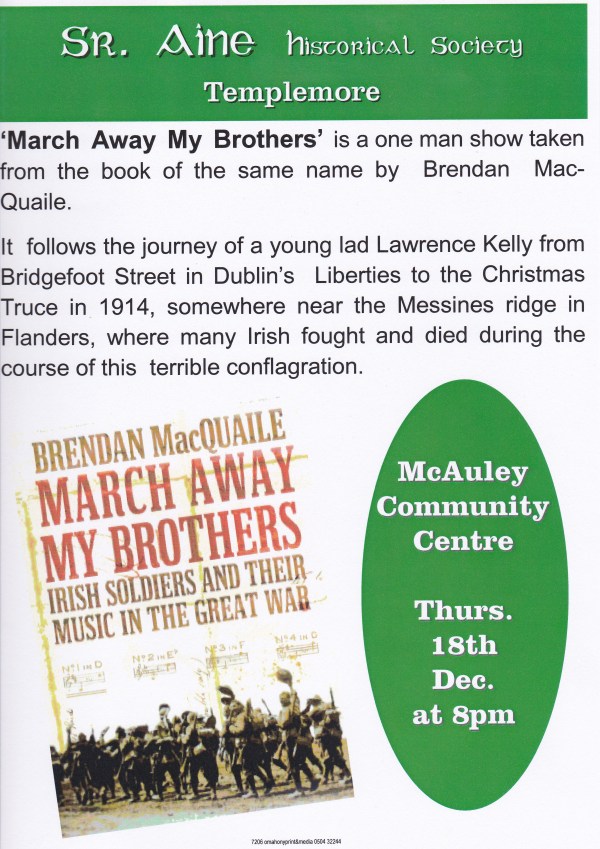 These old photos were also sent in by Ronan Loughnane. Can you identify the people?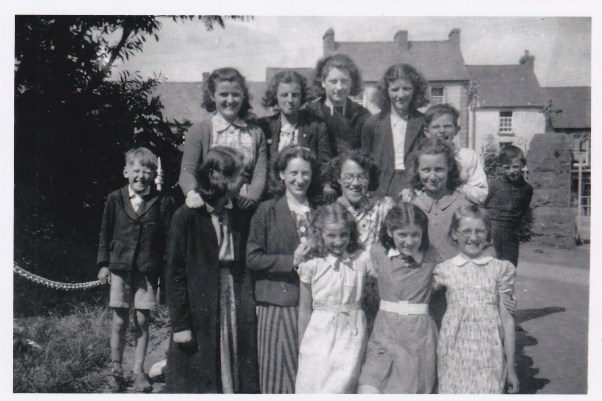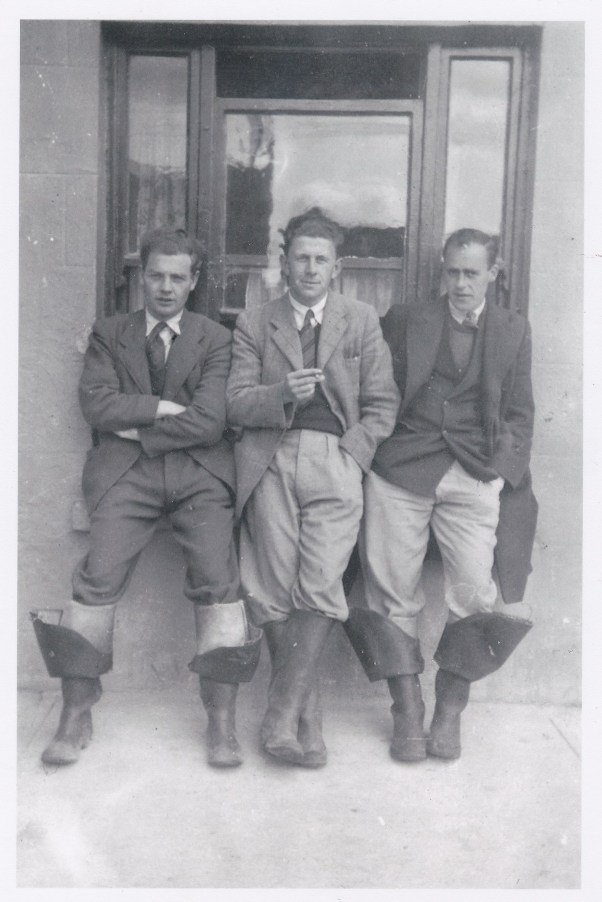 ---
Jane's Flower Cabin Workshop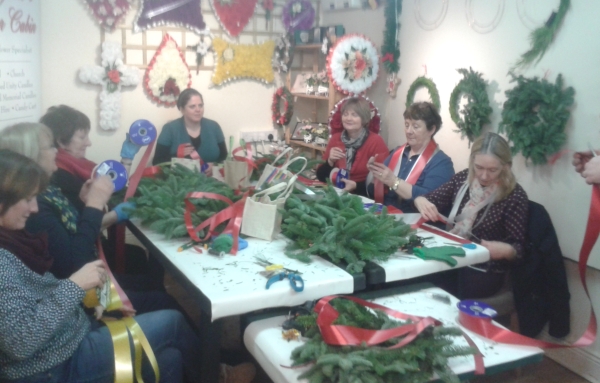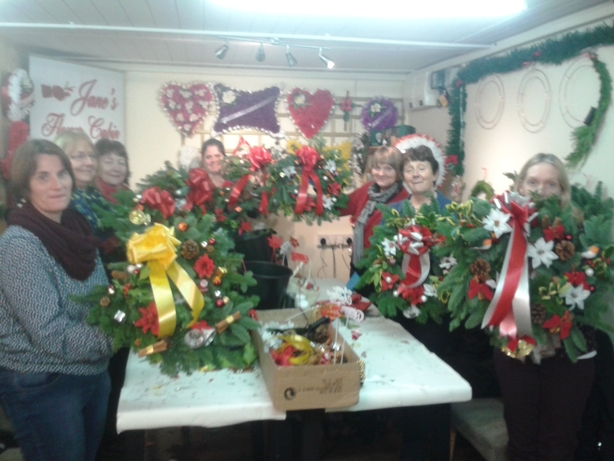 Some photos from our second workshop. Some lovely creations to be proud of – well done ladies

---
Pic of the Past………..down memory lane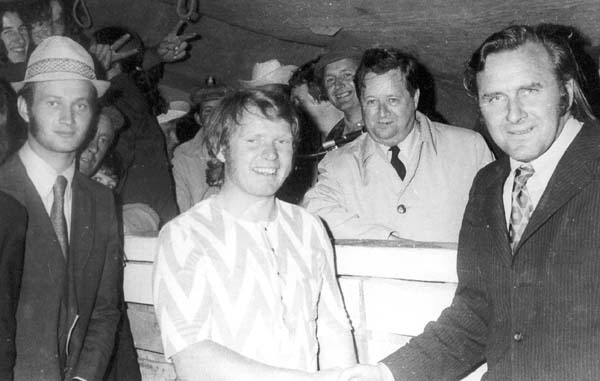 Borrisoleigh Festival in the 1970s
John Stapleton, Mouse Morris, Micheal O'Hehir and John Doyle
---

Your Website Needs You!
Committee: Enda Ryan, Noreen Fahy, Margaret Cowan, Marie McGrath, Aileen Óg Groome and Derry O'Donnell
Many thanks to all those who contributed photographs and news items. Remember, we need you to continue to send us material so that we can keep our website current and interesting.
Send your email to:info@borrisoleigh.ie
Also, if you like what you see and want to leave a comment, remember to use the Guestbook!
While we make every effort possible to ensure that the information contained in this Website is accurate and complete, we cannot accept any legal liability as a result of the inaccuracy or incompleteness of the information presented to users of this site