Borris-Ileigh GAA Club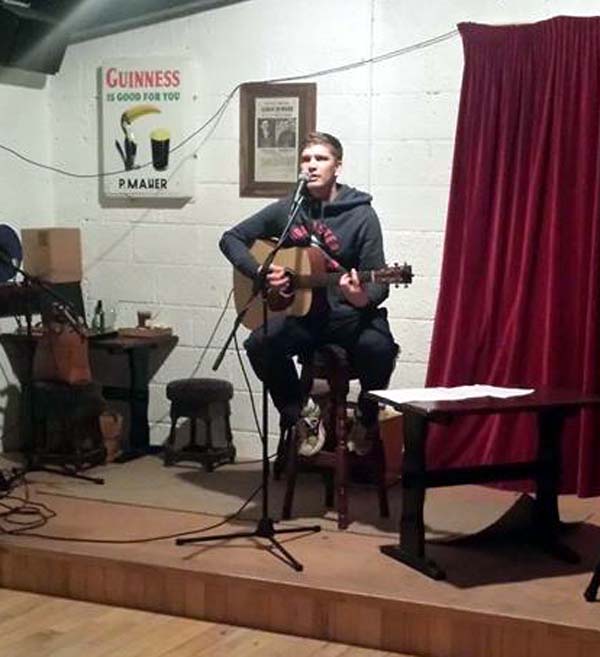 Brendan Maher rehearsing for Stars in Their Eyes

Stars in Their Eyes: It is only a number of days now to our latest big night in Younge's The Ragg(Saturday 29th at 8pm) and tickets are flying out the door. It promises to be yet another great night with great acts on show for your entertainment. The format of the night sees acts imitate their favourite artists and there is quite a range of music on offer for your entertainment. There will be 18 acts performing which will include Tipperary captain Brendan Maher, local postman Mikey Revins, Phil Maher, Brian & Niall Kenny, Katie Shanahan and Henry Groome. We also have group acts including Mick Small, Gerry Treacy, Benny Harkin & Rory Ryan, while another band will include Declan Maher, Louise Delaney, Deirdre Delaney & Michael Tierney. There will be many more acts on display also. Some of the artists being "attempted" include Frank Sinatra, Dolly Parton, Garth Brooks, Bruce Springsteen, Westlife, Ed Sheeran, The Committments, Crystal Swing, Tom Jones and Luciano Pavarotti.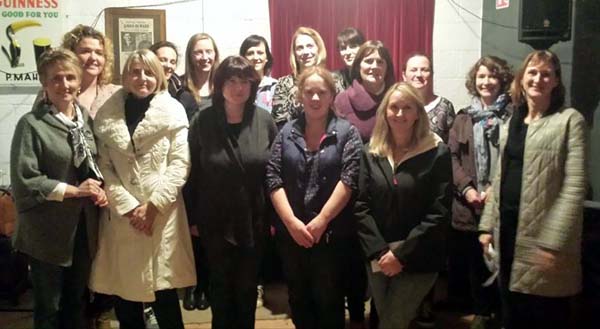 Our local choir preparing for next Saturday nights' event



This fundraiser will go to the costs with the ongoing developments in the town park. As you can imagine the more funds we can get in, the quicker we can add to our project in what is now the jewel in the crown in our parish. We appeal to everyone to come along and support our night, to also bring a friend and to spread the word about the event. Tickets are on sale now and can be got from any of the acts or any of the finance committee members including Diarmuid Kinane, Martin Ryan, Mark Stapleton, Henry Groome, Gerry Treacy, Declan Maher, Gerry Treacy, Brendan Maher, George Ryan, Martin Fahy and PJ Kiely. We hope to see you there.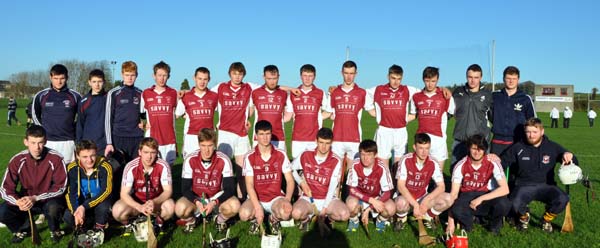 Borris-Ileigh U21 Team
U21 Hurling:
Well done to our u21s who had a hard fought win over Lorrha last Sunday in Moneygall. In a game that we always looked in control for the most part of the game we won on a scoreline of 2-16 to 5-06. We have now qualified for the North Final against Newport Gaels. This game will be played on this Saturday 29th in Templederry at 2pm. We hope to see you there to show your support for the lads. Best of luck to all involved.
Club Merchandise: Mark Stapleton is now taking an order for club gear which includes all gear that has previously been on sale, a new jacket can also be purchased. If you would like to get some gear please contact Mark ASAP to have it in time for Christmas.
---

Missing Item
A grey pencil case with pink writing which contains 6 memory sticks has been lost. It may have been dropped on the way in/out of Scoil Naomh Cualán.
Any information to Frances Kenneally at 0876508055
---
Borrisoleigh Track-Attack Notes



Paddy Dolan Wins Stage Six

The legend of Borrisoleigh athletics that is Paddy Dolan was the winner of the penultimate and sixth stage of the Marathon Challenge following an impressive display that resulted in him completing the course in 33:18. A veteran of the Tipperary athletics scene, Paddy recovered well from his previous weeks injury to etch his name on the stage role of honour with the fields most superior time improvement of the week.
Patricia Ryan and Clodagh
It was certainly a night of impressive times and performances. The winner of stage 3 Ann Marie Greed had another hugely impressive performance resulting in her taking second spot on the night thanks to an improvement of 4:03. Tom Stapleton clipped 2:53 off his previous weeks best to take third place on the night while the ever improving Richie Tynan secured fourth place by reducing his previous time by 2:23. June Stapleton completed the top 5 on the night following her best outing to date with an improvement of 2:20.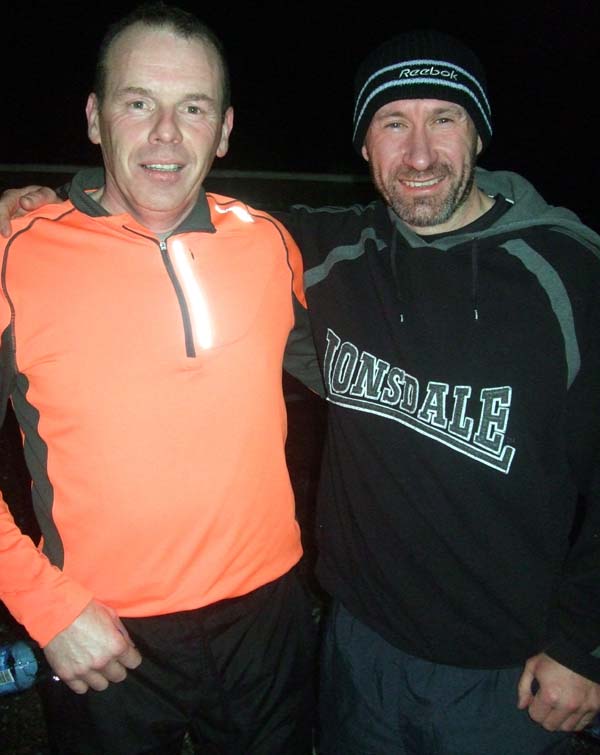 Christy Slattery and Tom Shanahan
It was the best night of the Challenge to date at the front of the field. The individual battles right throughout the field were brilliantly entertaining and when the leading speedsters turned the final corner heading up the home straight, it was Michael Murray that emerged from the traffic to be first to cross the finish line in a personal best time of 24:50. He didn't get it all his way however as hot on his heals was Michael Gleeson finishing a single second behind him. John McSherry was next to cross the finish line in a time of 25:04, four seconds ahead of Ailbe Cummins. Liam McCullagh rounded off the top 5 speedsters on the night with a time of 25:13.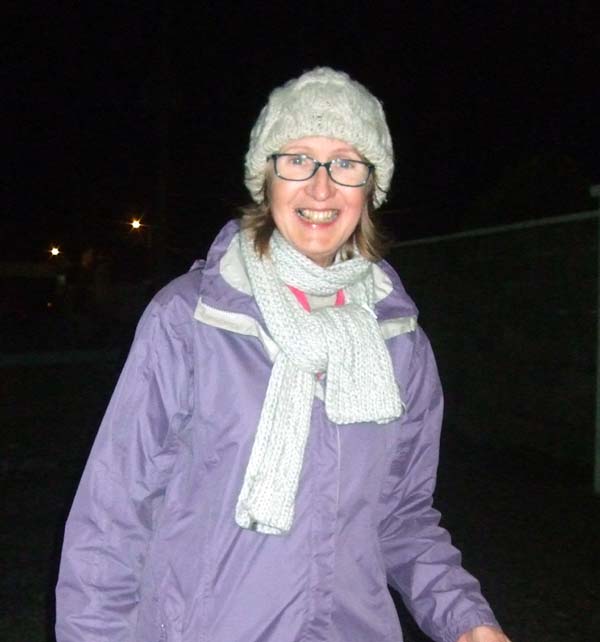 Caitriona Spooner



With a single round remaining, it's all very much to play for at the top of the league table. Richie Tynan is the new leader following a string of hugely impressive performances in recent weeks. With 3 stage wins under his belt, Alan Kelly has moved into second spot while the leading two after the fifth round namely Eamon McGrath and Denis Ryan are now in joint third spot. The consistency of Michael Gleeson's performances have seen him been elevated to fifth spot overall.
Facebook

Check out Borrisoleigh Track Attack on Facebook to keep up to date with all present and future activities.
---
Borris-Ileigh Camoige Notes

Borris-Ileigh Camogie Club's A.G.M. was held in the Town Park on Saturday 22nd November 2014. The following officers were elected: Carmel Harkin (Chairperson), Michael Galvin (Vice-Chairperson), Joanne Treacy (Treasurer), TBA (Secretary); Catherine Delaney (PRO), Paula Ryan (Registrar).
The Club would like to sincerely thank Louise Delaney and Denise Hogge who have stepped down as Secretary and Child Welfare Officer. We thank them for all their endless work throughout the year.
Managers elected for 2015, are as follows: U8 – Brendan Fanning, U10 – TBA, U12 – Mike Galvin, U14 – Martin Hayes, U16 – Liam Stapleton, U18 – TBA, Senior – David O'Connor.
We would really like to thank our outgoing team managers for all their commitment and time.
The club cannot stress enough, that in order to survive, parent/member input is really needed. All the managers, need help and your support would be really appreciated. Please contact any committee member or manager, if you would like to help out with any of the teams.
Date for Adjourned A.G.M. has been set for Saturday January 15th 2015.
---
Bush & Briar Ramblers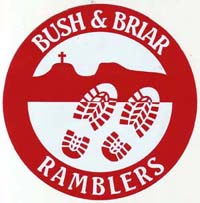 Latteragh Walk
A lovely fresh morning last Sunday saw twenty two walkers stroll around the forest of Latteragh. There were great views, good company. some slagging and a nice bit of fresh air. Well done all and enjoy your walking in the future.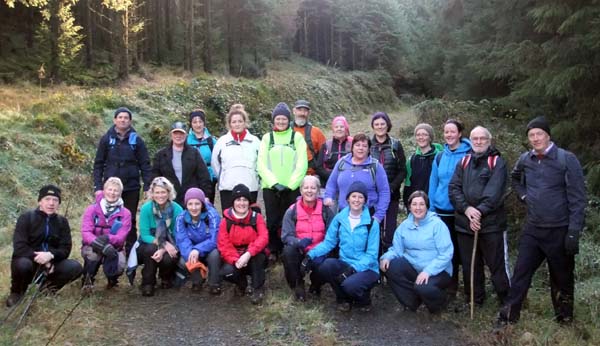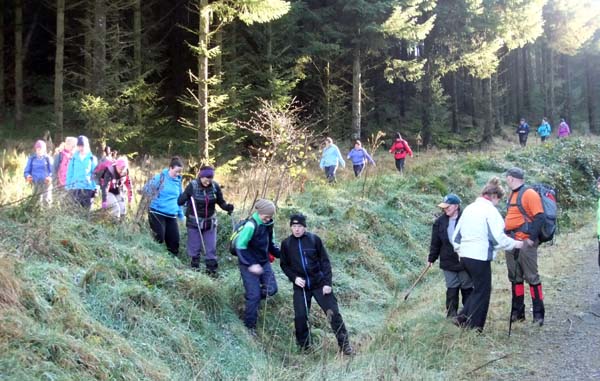 Next Walk for the Ramblers
Following on from last weeks walk, we are heading to Upperchurch on Sunday next 30 Nov 2014 to do the Eamonn a Chnoic Loop Walk. Another easy paced walk of about 2 to 2.5 hrs
Boots essential, a small packed lunch and raingear are recommended. All are Welcome. Meeting at the rear of Shanahan's Service Station at 08.50hrs for departure at 09.00hrs. Also we will meet at the school in Upperchurch at approx 09.15hrs.
---

Historical Society Ormond Historical Society December Lecture
Ormond Historical Society's December lecture, which takes place on Mon. night, next, 1st Dec. promises to be slightly different to the usual historical lecture. The talk 'Moral Insanity and The Great War ; Bad Men in Good Jobs' will look at some of the leaders, both national and military that participated in the Great War from the point of view of a Criminologist. This highly entertaining lecture will provoke and stimulate the audience to look at historical figures in a different light as they consider some of the motives behind their actions.
John O'Keefe, the speaker on the night, is Teaching Fellow in Forensic Psychology/Psychology of Criminal Behaviour in TCD, he is Director of the School of Psychology & Institute of Criminology & Policing Studies in City Colleges Dublin. John is also an Associate Editor of the Garda Review. He has lectured extensively on the criminal mind and has recently featured among the speakers in The Great War Roadshow. For anyone that missed the Roadshow in Thurles on Saturday last this is a chance to see one of the featured lectures. Abbey Court Hotel, 8.30 PM Mon. Dec. 1st.
---
St Stephen's Day Run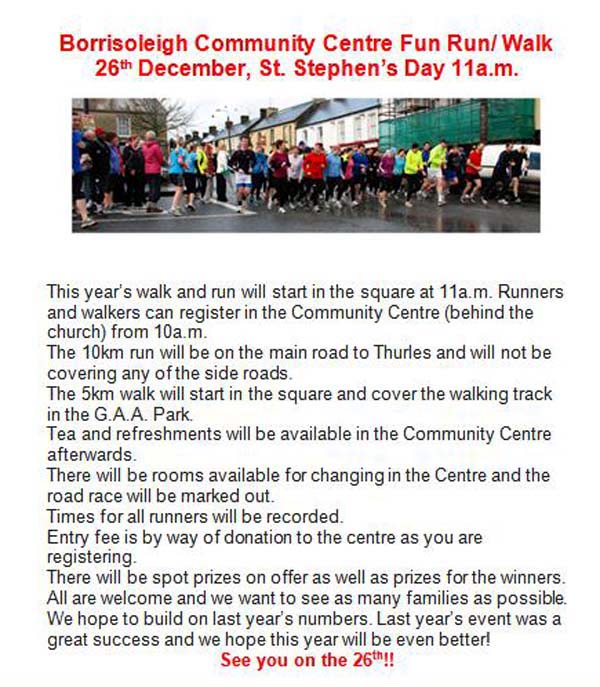 ---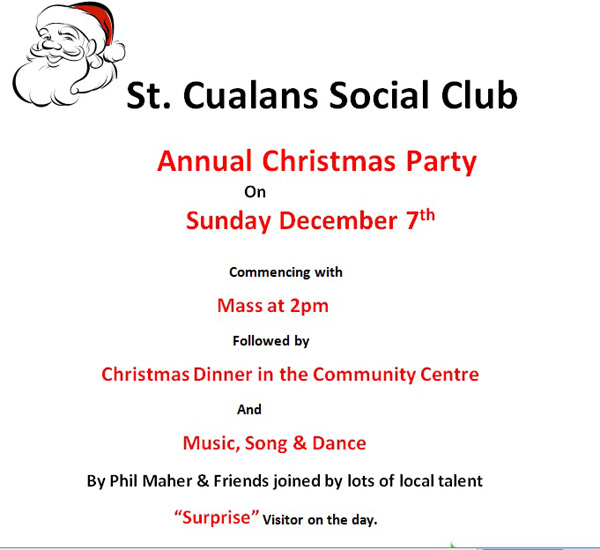 ---
Borrisoleigh Community Centre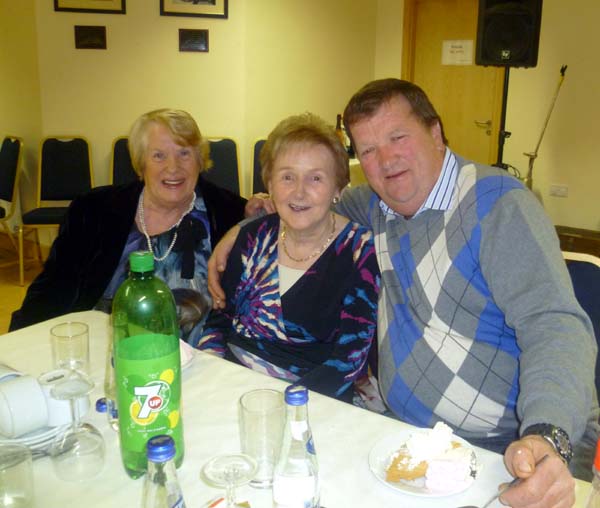 Nora Delaney, Mary Kenny and Pat Kearney enjoying the meal
The volunteers of Borrisoleigh Community Centre were welcomed by its Chairman John Walsh to a well deserved 'Thank You' meal last Saturday evening. The meal was in recognition of their dedication and hard work in serving their community and making the Centre the outstanding success that it is. The volunteers on the night were looked after very well by John, Fr. Liam, Pat and Michael and everyone had a very enjoyable time.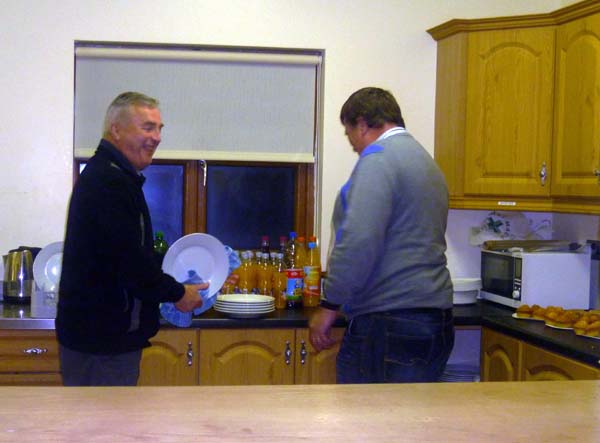 'Wonders will never cease! Many hands make light work!'



After the meal there was a celebration mass to recognise the contributions of the volunteers and the people of Borrisoleigh who have given so generously to the Community Centre fund. Fr. Everard thanked everyone who helped in anyway to clear the Centre's debt.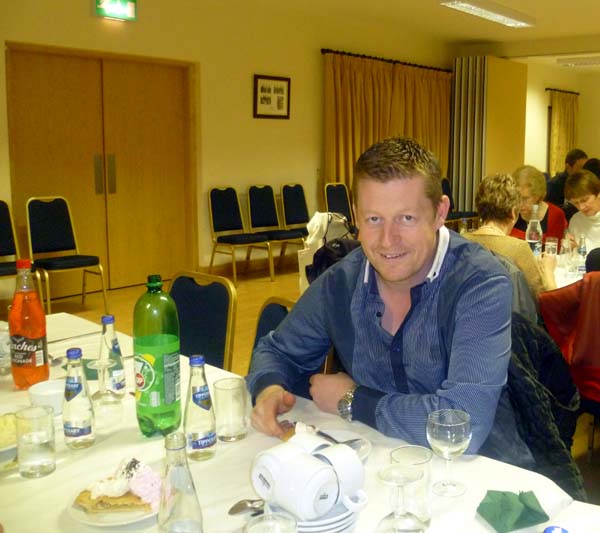 The man with the plan! John enjoying his dinner
After mass the annual Fair of Borris dance was held. A great night of fun and dance was had by all, as they danced the night away to Phil Maher and the Castle Trio.

Click
here
to view more photographs from the night
---
Pic of the Past….down memory lane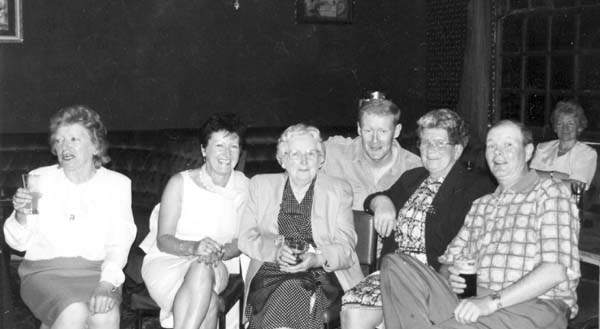 Mary Ryan, Maidy Ryan, Mary Ryan, Richard Stakelum, Maureen O'Dwyer and Pat Stakelum
---
Committee: Enda Ryan, Noreen Fahy, Margaret Cowan, Marie McGrath, Aileen Óg Groome and Derry O'Donnell

Many thanks to all those who contributed photographs and news items. Remember, we need you to continue to send us material so that we can keep our website current and interesting.
Send your email to: info@borrisoleigh.ie

Also, if you like what you see and want to leave a comment, remember to use the Guestbook!


While we make every effort possible to ensure that the information contained in this Website is accurate and complete, we cannot accept any legal liability as a result of the inaccuracy or incompleteness of the information presented to users of this site