Borrisoleigh Festival 2014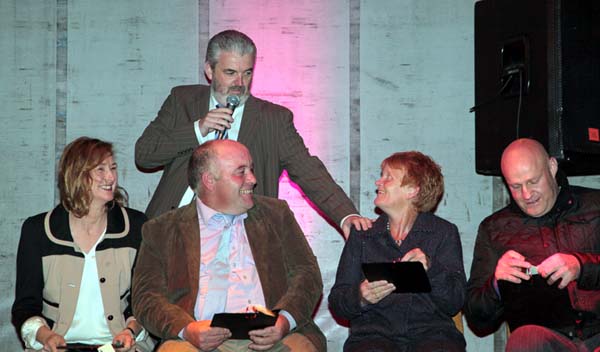 Michael Kinane introduces the Mayoral candidates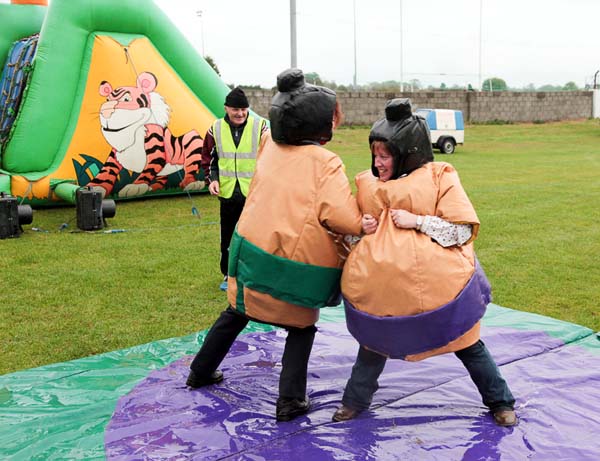 Having fun at the Fun Day in the Park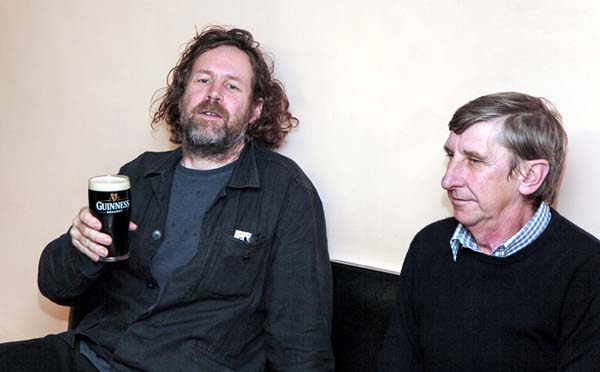 Liam O Maonlaí entertains at the Festival Phil Ryan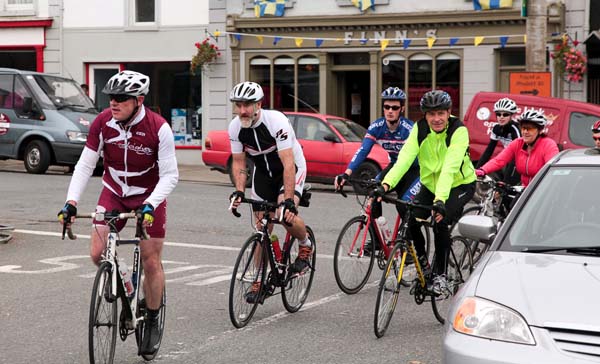 The cyclists return home
To see more photos press here
Thanks to Liam Ryan for submitting the photographs

---

Borris-Ileigh Camogie Notes

INTERMEDIATES CHAMPIONSHIP
Munster Semi Final will be played against Lismore Co. Waterford this Sunday in Borrisoleigh at 2.00 p.m. Best of luck girls. All support would be greatly appreciated. Like "Borris-Ileigh Camogie" on Facebook for further updates.
MINOR:

Minors played Shannon Rovers last weekend, although it was a draw at half time, unfortunately Shannon Rovers were victors on the day.
TEAM: N Lavery, T Mockler, S Ryan, J Kelly, M Ryan, A DeLargy, E DeLargy, A Hogan, S Kinane, A Kiely, K Danko, E Lyons, R Donnelly, K Shanahan, S Maher, M Burke, AM Buckley, S Carey & S Leamy.
U8/U6's
The girls enjoyed a great end of year party last Saturday. The girls took part in a Line Party workshop and party with Suzanne O'Mahony.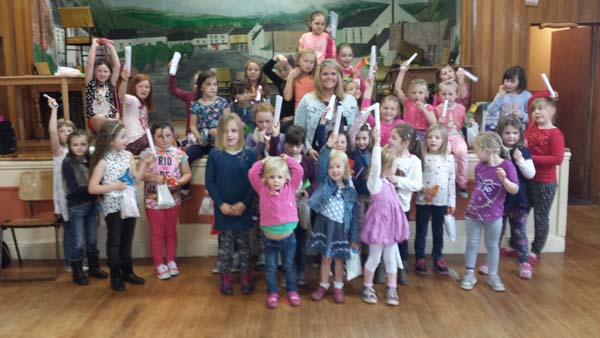 A great day was had by all.
Annual General Meeting.

AGM has been set for November 29th at 7.30. Any nominations should be with the Secretary Louise Delaney before this time.
MERCHANDISE:
Camogie club merchandise now available Hoodies, tracksuits, t-shirts,
jerseys and raincoats available.
Please contact Caroline at 086-1522716

---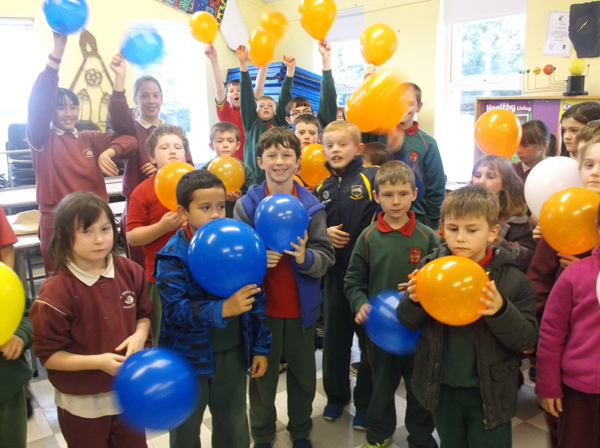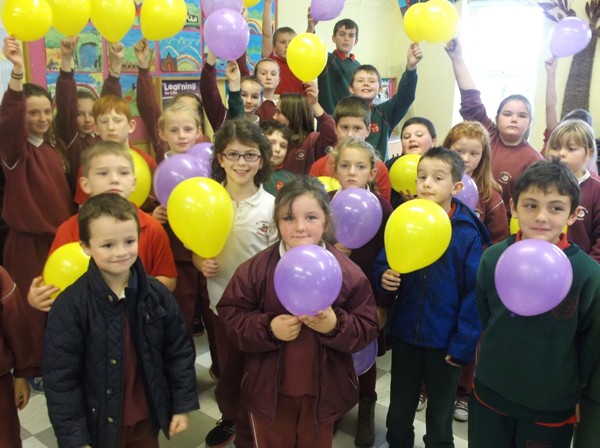 As part of Maths week 2014, Mrs. Ryan's car was filled with balloons and the children took turns estimating the number of balloons in the car. The final count was 133 balloons. Eamon Groome in 2nd class was the closest as he had estimated there were 137 balloons. Well done Eamon!

---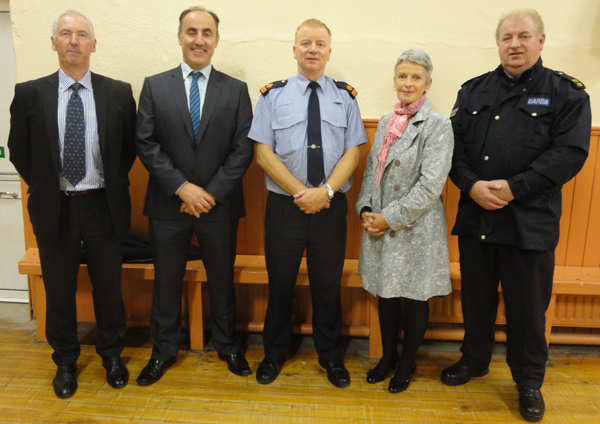 Sean Mc Sherry of Future Security Co Nenagh. Sgt.
T. O Dwyer Supt. G. Delamere (Thurles Garda Station).
Margaret
Quinn Muintir na Tire. Sgt. T. Mc Cormack, Borrisoleigh Garda
Station.
Borrisoleigh Muintir na Tire launched the text alert service for the area last Wednesday night in the Marian Hall, Borrisoleigh. Therewas a great attendance on the night to watch Margaret Quinn, Development Officer from Muintir na Tire officially launch the community text alert service. Sgt O Dwyer the crime prevention officer from Thurles Garda Division spoke about home and farm security, Superintendant G. Delamere congratulated the community on the development of the text alert, and acknowledged the hard work involved in setting up the scheme – especially the setting of the signage. He appealed to all present to be good neighbours and to watch out for the vulnerable in the community. Sean Mc Sherry of Future Securities gave a presentation of devices he sells in his security business. The evening closed with a cup of tea for all present- served by the ladies of the committee.
---
Borrisoleigh Charity Cycle 2014
Outstanding cards and sponsorship money should be given to PJ Delaney or Ruairi O' Connell as soon as possible as the cheque presentation to Down Syndrome Tipperary will take place on Saturday the 1st of November in Finn's Bar. All are welcome to attend.
---

Borrisoleigh Annual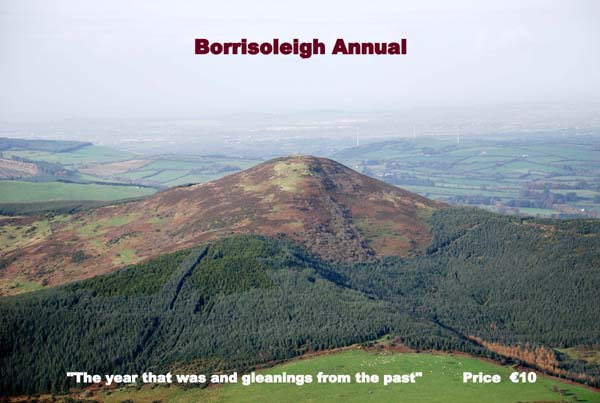 The Borrisoleigh Community Development Association plan to publish a 2014 Annual. For this to be successful we need your input!
If you have any interesting articles, memories, photos or tid-bits that would appeal to our readers we would be delighted to receive it. The inclusion of photos (in jpeg or other suitable format) would be great.
The final date to receive this information is 31/10/14. Email your input to Borrisoleighannual@gmail.com

---
Coffee Morning
Borrisoleigh community tea and craft room, ' The Bothy', are hosting a coffee morning for Suir Haven and Milford Hospice this Thursday 23rd from 10 to 12. All support greatly appreciated.

---

St. Joseph's College
Big Brother, Big Sister
The Foróige programme to help our first years has begun. First Year students are paired with Transition Year students who can provide advice and support. We have weekly meetings where students discuss school life and take part in fun games.
1st Year Blitz
Last Thursday, our 1st year boys took part in a hurling blitz in Dr. Morris Park in Thurles. They played against Clonmel High school, Scoil Mhuire Thurles and Thurles C.B.S. The boys showed great heart and won all their matches. They look forward to more success with their school.
Chocolate Factory
Our enthusiastic Transition Year group traveled to Caffrey's Chocolate Warehouse in Walkinstown, Dublin. The students got a tour of the Chocolate Warehouse where they were given samples of the magnificent chocolate. The students decorated their own bars of chocolate. The business was established in 1948 by Thomas Caffrey, "The Irish Willy Wonka". It was a very enjoyable day for all involved.
Trip to France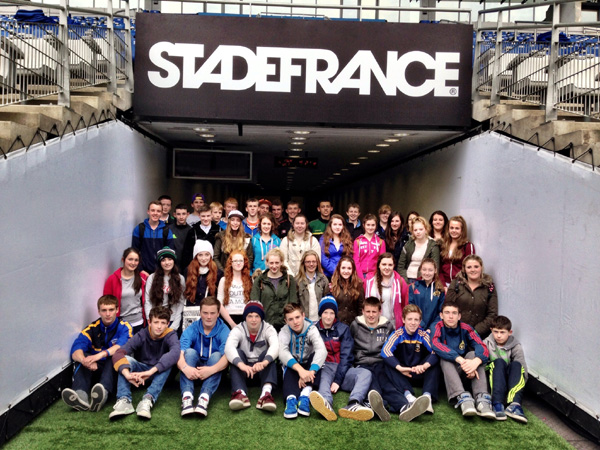 Students and teachers are just back from a trip to Paris. They stayed in France for three nights where they visited some of the main attractions in Paris such as the Eiffel Tower. They also visited Disney Land where everyone had a great day. The trip was enjoyed by all.
Soccer Tournament
Sixth years are currently having a soccer tournament in the school. Games take place each day at lunch time. The tournament started last week and Niklas Nielsen's team is currently on top. Best of luck to all involved.
---
LINE DANCING CLASSES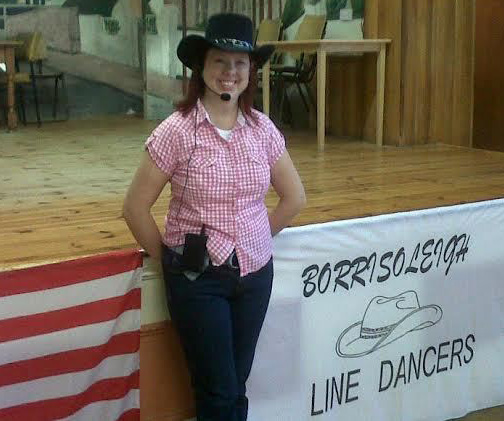 EVERY THURSDAY NIGHT – MARIAN HALL 8-9:30pm

Due to popular demand I've added another day to my Line Dancing class. I'm starting a brand new class every Thursday night in the Marian Hall from 8 til 9.30pm starting Thursday October 30th. The cost is €5.00 pay as you go. I am also continuing my Saturday Class at 10am so if you are unable to attend one class you now have the option to attend the other or you can attend both the choice is yours. If you fancy having a bit of fun and learning something new come along and take part. We dance to every type of music and it is a great way to exercise.
Date and Times
Thursday October 30th 8-9pm
Saturday 10-11.30am
Hope to see y'all there

---
Borrisoleigh Parish centre
Roscrea Job Club are scheduled to hold a 2 week Job Skills training programme in Borrisoleigh on Mon 3rd Nov – 14th Nov 10AM – 12pm each morning.
C.V. Preparation
Interview Skills
Job seeking skills

The course is open to anyone seeking employment.
Participants will receive a €40 payment on completion of the course
Contact Suzanne/Linda 0505 23379

---
Bush & Briar Ramblers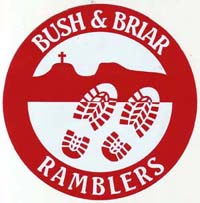 Last weekend saw the group take on a Galtee Challenge with 12 walkers doing a 5hr hike around Glencushnabinna which has the 3 summit climbs of Galtee Mór, Galtee Beg and Cush Mountain. A tough but rewarding ramble. Well done to All.
The Bush & Briar Ramblers would like to wish Enda Ryan the very Best of Luck as he leaves us to take up his new role in Brussels. Thank you Enda for you active particaption with the group and for the fantastic photos you have supplied over the past 12 months.
A Date for Your Diary:
Sunday 16th November 2014 @ 2.30pm
Inch Loop Walk
Fund Raising Walk in Aid of "Billy's Recovery Fund"

---

Borris-Ileigh G.A.A.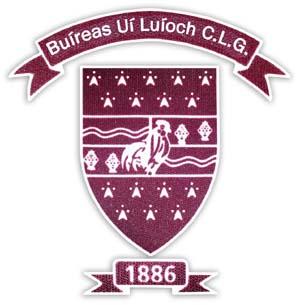 Fundraiser: Our latest fundraiser will be taking place on Saturday November 29th in Younges The Ragg. This time we will be holding the competition "Stars in Your Eyes" which is a talent based show where participants imitate their favourite music acts. It promises to be yet another great night and preparations are well underway. We hope to have your support once again as we look to build on the great developments that have taken place in the last 2 years.
U21 Hurling: We are still waiting on our fixture for round 2 of the under 21 championship. The format this year will see the winners of round 1 drawn against the losers of round 1 with repeat pairings avoided. We had a strong win against JK Brackens in a challenge match on Saturday evening.
Lots of action!!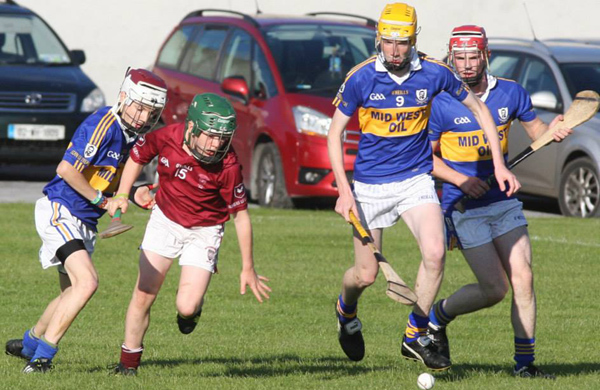 U16 Hurling:
Our replay for the U16 County Final has been set for Saturday November 1st at 6pm in Clonoulty. We hope to see as big a crowd as there was at the drawn game to support this great bunch of lads –
to see more photos press here
Childrens Officer: With the clubs AGM approaching in the next number of weeks we are on the look out for a new Childrens Officer. If you have interest in taking this positions or would like to find out more information please contact club secretary Gerry Treacy on 086 3958405
Club Gear: Mark Stapleton will be taking another order of club gear. The order will be put in in two weeks time. As always items will be paid for up front. All types of gear will be available including socks, togs, replica jerseys, polo shirts, tracksuits, squad tops and zip up tops. It is important that people realise that this will be the last order put in before Christmas so if you want to get gear contact Mark on 086 8143486.
Camogie: Best of luck to the Borris girls who take on Lismore in the Intermediate Munster Semi Final this Sunday 26th in Borrisoleigh at 2pm. As always we hope to see everyone out and supporting our girls.
---

Christmas Wreath Workshop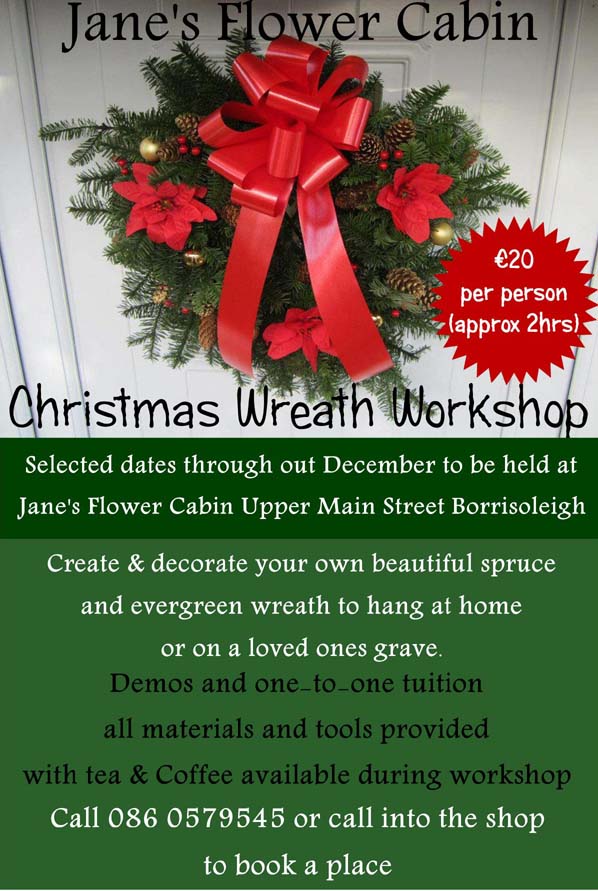 ---
Scór News
The Scór na nOg North Final will be held at the end of November. Anyone wishing to participate in any aspect of Scór please give your names to a Scór committee member at Monday set dancing classes.
There are no Set Dancing Classes this Monday 27th October. Enjoy your mid term break.

---
Cross Country Racing

Danielle Ryan takes Bronze in the Cross Country which took place in Moyglass
---
Pic of the Past…………down memory lane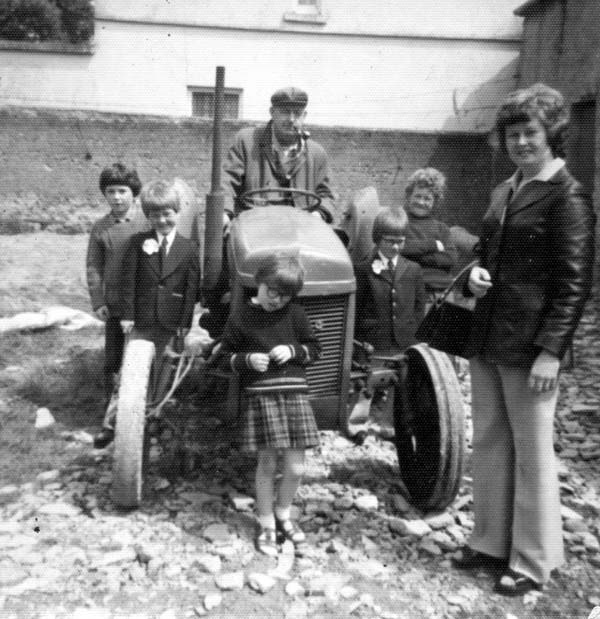 Michael, Tom, Margaret, Matty, James and
Joan Stapleton, Chapel Street
(Jack Stapleton, Pallas on tractor)

---

Your Website Needs You!
Committee: Enda Ryan, Noreen Fahy, Margaret Cowan, Marie McGrath, Aileen Óg Groome and Derry O'Donnell
Many thanks to all those who contributed photographs and news items. Remember, we need you to continue to send us material so that we can keep our website current and interesting.

Send your email to: info@borrisoleigh.ie
Also, if you like what you see and want to leave a comment, remember to use the Guestbook!

While we make every effort possible to ensure that the information contained in this Website is accurate and complete, we cannot accept any legal liability as a result of the inaccuracy or incompleteness of the information presented to users of this site