Sallypark Ladies FC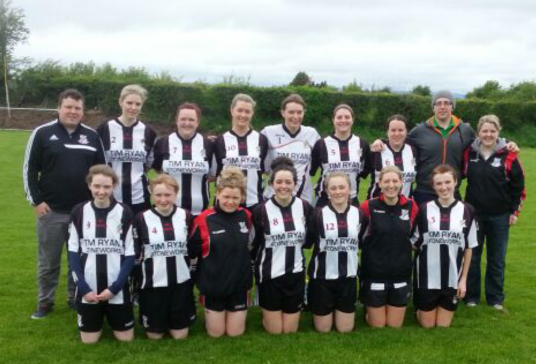 Sallypark Ladies FC pictured at a recent Tipperary cup final
Are you looking to join a local team? Sallypark Ladies soccer team, located across from Younge's pub, Latteragh, are looking for new players. All are welcome! Please contact 087 3890172 for information about training and matches.
---

Borrisoleigh Tidy Towns will hold work evenings each Monday evening from 7pm – 9pm. Due to a poor turnout and bad weather conditions last Monday we will again focus on the Ballyroan area and the large flower bed outside the Creamery this Monday May 26th. Could volunteers gather at these areas with gloves, tools etc.
Keep an eye on the website for weekly updates on the different areas we will be tackling.
We are currently getting ready to enter Borrisoleigh in the Tidy Towns / Villages competition for the first time in a number of years so help is needed from everyone to ensure our own areas are in top condition. If everyone does a bit of weeding, cutting grass and painting outside their own homes we should do well in the competition.
---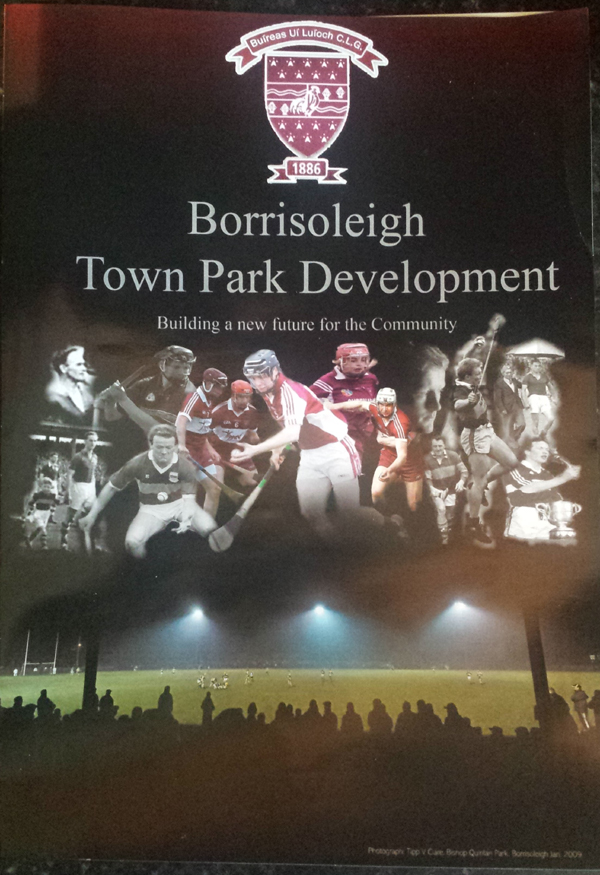 Over the past 18 months there has been huge developments taking place within Borris-Ileigh GAA Club. This has been part of a long term development we have put in place that will see Borris-Ileigh having the best facilities within the county. We have worked tirelessly over the last year and a half and with your continued help and assistance we will finish out the job that we started.
This development has not come cheap. The purchase of the 8.3 acre field cost €142,000 while the upgrading of the field to a state of the art hurling pitch and building of a floodlit 800 metre walking track has cost another €64,000. This has only been phase 1 of our development. Over the next few years we intend to build a third field on the site of the old soccer field along with the parcel of land behind the boys school, running parallel to the present soccer field. We also intend to almost double the size of the walking track which will run around the perimeter of the entire park leaving us with a floodlit track approximately 1 mile long. Along with this we intend to build a state of the art multi-purpose Sports Complex that will cater for all sports, clubs and anyone within our community that wishes to use it. A new soccer field will also be built on the land directly behind the new stand.
We are not in the business of asking people for handouts or for no return on any money that they can give us. For any money that people contribute they will be receiving something in return. Over the coming week we shall be calling to people's houses to deliver a Borrisoleigh Town Park Development booklet outlining our plans for the future. We have set out 3 different options from which we hope people will choose one. They include:
Option A) Club Membership: €30
Option B) Club Membership and yearly Club Lottery: €120 (annual saving of €14)
Option C) Club Membership, Club Lottery and Tipperary Draw: €200 (annual saving of €34)
All 3 options are a huge source of vital income to our club. The latter two options also give members a great chance of winning some fantastic prizes. Any fundraisers that we have held so far have always had the emphasis of value for money and we feel this is no different. We are asking all people in the Borrisoleigh area to help us make our community a better place for everyone and to give our children one of the finest places around in which to spend their youth. However it is only with your financial backing that we can turn all of these great plans into reality.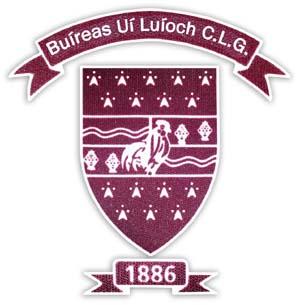 Golf Classic: The weekend is just upon us and we will take to Thurles Golf Course for our annual Golf Classic. So far 100 teams have booked in to play over the 2 days. We are delighted that people have again turned out in huge numbers to support our club. The time sheet is still available and slots can be acquired from Martin Fahy on 087 2608780. We encourage people who have not yet booked their place to do so as soon as possible to avoid disappointment. Over 100 teams took part last year and we hope to see the same and more this year. A team of 4 costs just €120.
Tipperary Draw: The Tipperary Draw will be recommencing for 2014 in the coming weeks. If you have not been approached to renew your subscription, please contact TF Stapleton or any committee member. The draw is a great source of income to the club and the county. It also gives participants a great chance to win some fantastic prizes
Senior Hurling: Our senior hurlers have been drawn to play Lorrha in the 2nd round of the north championship. It is expected that these games will take place on the weekend of the 7th of June. A win will qualify us for the north quarter final.
Junior Hurling: Our junior A team take on Templederry in the next round of the junior league. The game will take place in Templederry on Saturday evening at 7pm. Your support is greatly appreciated.
Inter-County: Tipperary take on Limerick in the Munster Semi Final on Sunday June 1st in Semple Stadium. Tickets will be in high demand and can be got through the club or other sources. Prices are as follows:
Adults Covered Stand – €30
Adults Uncovered Stand – €25
Adults Killinan End Terrace – €15
Juveniles (Under 16s) – €5
Also a club that pre-purchases a Club Juvenile Discount Package will get 10 juveniles entry to the stand for €3 and one adult mentor free of charge with every 10 juveniles. This works out at €2.72 per person. Clubs should contact Mary O'Mahoney at Munster GAA (061-338593 or mary.omahoney.munster@gaa.ie for more details of how to book this package. The deadline to order this Club Juvenile Discount package is Monday May 26th.
---
Borris ileigh Juvenile GAA
Next Saturday 24 May the Club will host the 30th annual Peadar Cummins Inter Divisional U14 Hurling Tournament. At 11 am in Borrisoleigh, North Tipperary take on Mid Tipperary and also at 11am in the Ragg South Tipperary take on West Tipperary. The shield final will take place in Borrisoleigh at 12.30pm followed by the tournament Final at 1.30PM. Best of luck to our Club representatives on the North Tipp Panel , Oran Bergin, Alvis Danko, Ray Mc Cormack and Aaron Rabbitte. Come down and support the lads on the day.
The U14 Hurling Championship is scheduled to commence on Wednesday 28Th of May away to Temlederry / Moneygall. The U12 Championship commences on Friday 30th of May against Silvermines.
Best Wishes to St Patricks Boys National School U13 team who have qualified for the North Final and play Dromakeenan this Thursday @12.30PM .
It was great to see such good numbers of U6 and U8 players out training last Saturday morning in the glorious sunshine. New Members are always welcome.
The U10 ½ community games hurling team recorded a good win last week against Durlas og and play Newport this Wednesday evening in the North semi final.
---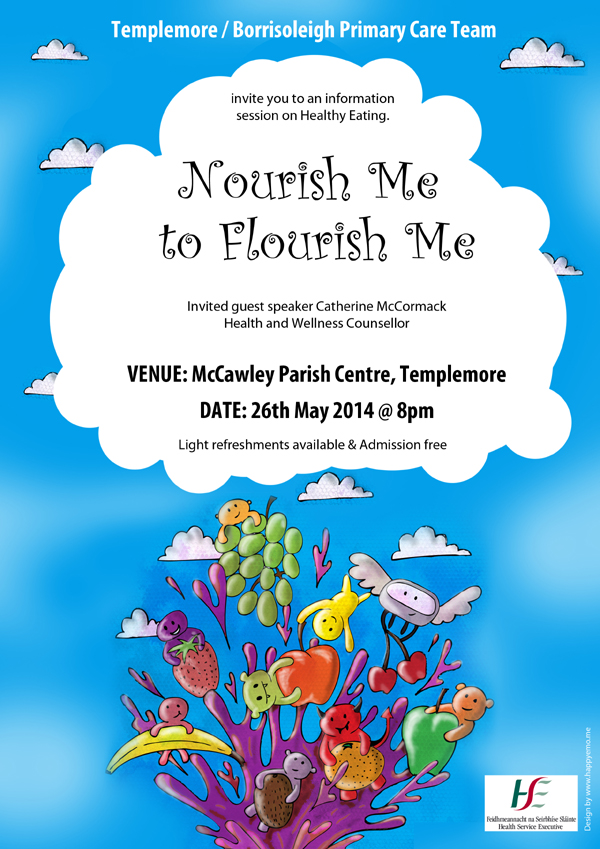 ---

Borrisoleigh Historical Society
Mr. Paddy Gleeson, Tour Guide, Glasnevin Cemetery will be Guest Speaker at our next lecture on Wednesday 28th May in the Community Centre at 8 o'clock. Mr. Gleeson will speak on the unique history attaching to Glasnevin Cemetery. This will be great preparation for our visit to Glasnevin Cemetery on June 14th. Some seats still available on the bus.
---
Camogie Notes

JUVENILE:
Training continues as per regular times. Parents will be notified of any changes by text.
U13's competitions commenced last Tuesday against Kildangan, with a score line of 4-0 to 1-01 to Kildangan. Scorer: Eoife Ryan (1-01).
Remaining fixtures u13:
Thurs 22/05 – Borris-Ileigh v Moycarkey. (home)
Tues 27/05 – Templemore v Borris-Ileigh (away)
Best of luck girls.
INTERMEDIATE LEAGUE
Semi-Finals date and venue has yet to be announced. Details will follow shortly.
The Linda O'Connor tournament is set for Saturday 31/05/14 at 10.30. Visiting teams to be confirmed.
CLUB MEMBERSHIP:
REMEMBER: If you intend to train or play with Borris-Ileigh Camogie Club this season, you must be registered. It is essential to contact Paula Ryan (087 9035949) Club Registrar or your team manager.
MERCHANDISE:
Camogie club merchandise now available Hoodies, tracksuits, t-shirts, jerseys and raincoats available.
Please contact Caroline at 0861522716.
---
Saints All-Stars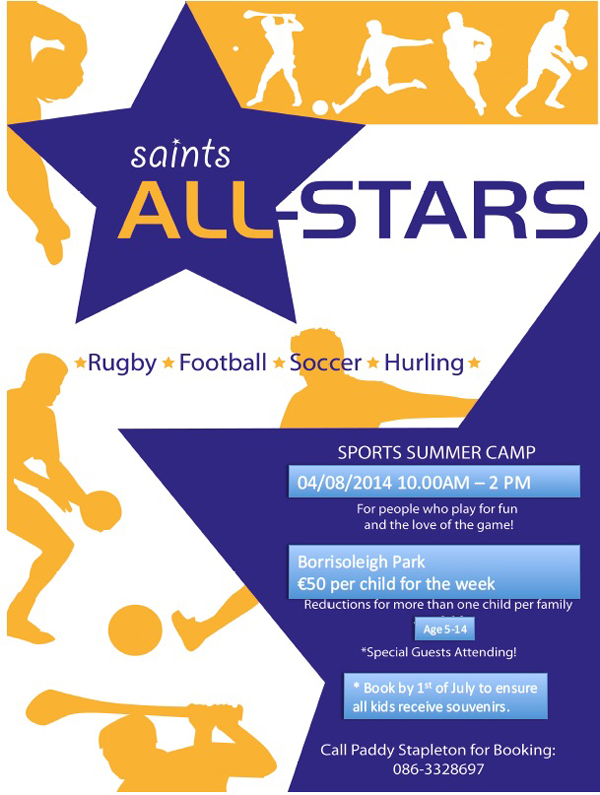 The summer camp will be running from 4th August until the 8th of August 2014, 10am – 2pm.
The activities will be based around the four core games hurling, football, soccer, rugby, as well as incorporating some more diverse games.
It is for boys and girls ages 5-14 who want to have fun.
There will be a day of each activity as well as a blitz day on the Friday including all sports.
There will be some new additions to the coaching line up this year and all will be trained up members
for whatever sport they are coaching.
It is €50 per child for the week, however, there are reductions for families with more than one attending.
As always there will be special guests attending as well as gifts at the end of the week.
This year we are trying to get training tops for the kids so booking early will be key. If I have a certain amount ordered I will not be able to get my hands on more.
If interested please call or text me on 086-3328697 with the name, age and gear size of your child.
---
Paddy Stapleton Fitness Bootcamp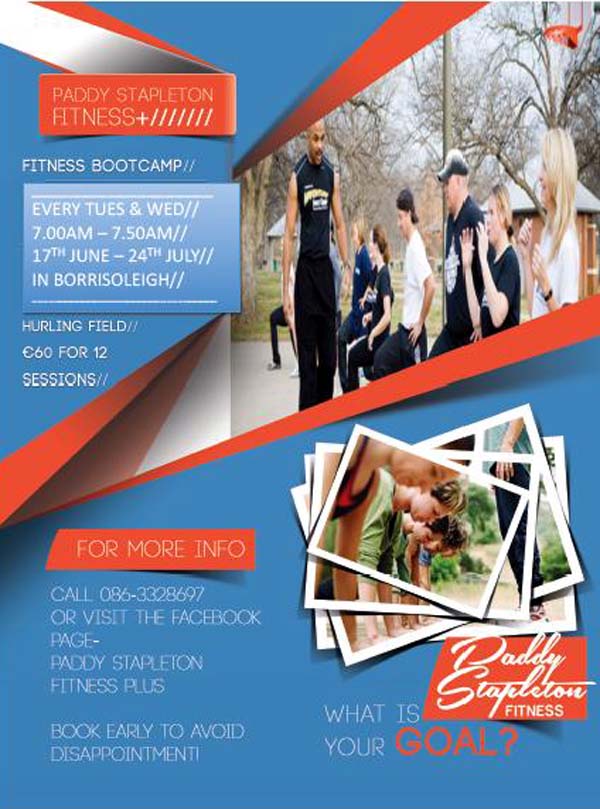 ---
Pic of the Past…….. down memory lane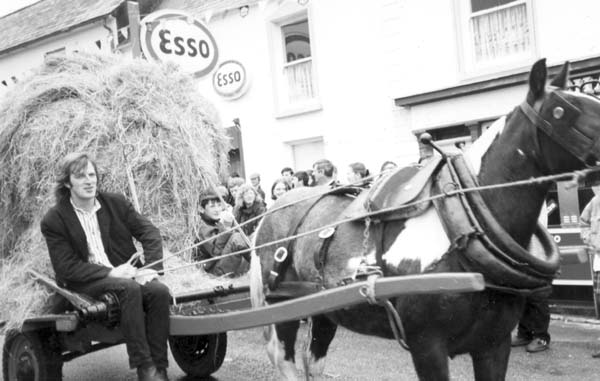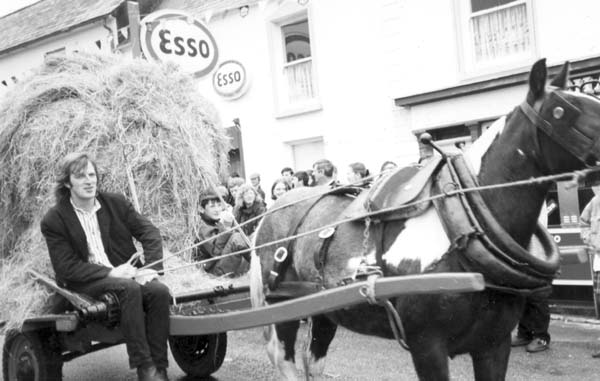 Old Style Transport
John Young, Curraghleigh
---

Your Website Needs You!
Committee: Enda Ryan, Noreen Fahy, Margaret Cowan, Marie McGrath, Aileen Óg Groome and Derry O'Donnell
Many thanks to all those who contributed photographs and news items. Remember, we need you to continue to send us material so that we can keep our website current and interesting.
Send your email to: info@borrisoleigh.ie
Also, if you like what you see and want to leave a comment, remember to use the Guestbook!
While we make every effort possible to ensure that the information contained in this Website is accurate and complete, we cannot accept any legal liability as a result of the inaccuracy or incompleteness of the information presented to users of this site