Borrisoleigh Scór

Scór na nÓg
A big congratulations to Borrisoleigh Léiriu Winners on the great achievement of winning the All-Ireland Scór na nÓg 2014 Title. Borrisoleigh Scór are very proud of you and your achievement. There was a huge turnout for the Home coming on Sunday Evening which was well received by our victors.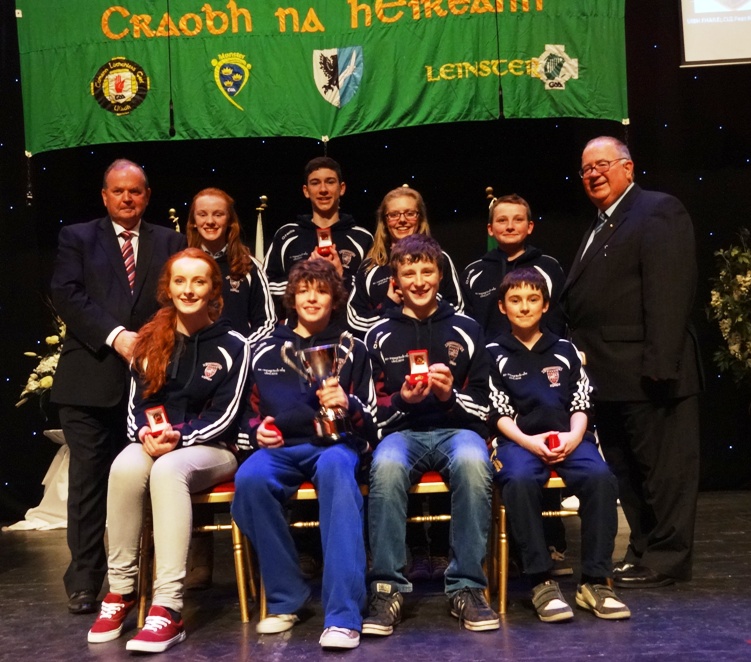 Borrisoleigh All Ireland Léiriú Group Winners pictured with Liam Ó Néill, Uachtarán Chumann Lúthchleas Gael and Liam Ó Laochdha, Cathaoirleach, Coiste Náisiúnta Scór.


Thank you message from the Leiriú group



Borrisoleigh Léiriú Group would like to thank everybody who came out to celebrate, to provide the entertainment or who helped in any way to make our homecoming on Sunday such a special event. In particular we would like to thank the local Scór Committee for their kind presentation and for organising such a memorable evening. To the GAA club, a sincere thanks for the lovely club hoodies which we wore with pride when representing our parish in the All-Ireland. Sincere thanks to the representatives of the Co. Scór Committee and to all who spoke such kind words on Sunday. Thanks also to everybody who made the long journey to Castlebar to support us or who made phone calls or sent cards, texts and goodwill messages. We will never forget your kindness and support.
Thanks to the Principal, Management and Staff of St. Joseph's College who gave us a wonderful reception and generous presentation on Monday. We were very proud and privileged to represent our schools and parish at All-Ireland level.
The group and producer would particularly like to acknowledge the immense contribution of Noreen and Donal Ryan to our success. Noreen's efficient organisation and Donal's skilled craftsmanship ensured that no stone was left unturned at any stage in terms of our preparation and performance.
Go raibh míle maith agaibh go léir.
"Sister Act"
History was made in the Royal Theatre, Castlebar on Saturday 1st March 2014 when the Writer/Producer of the All Ireland Winning Act 2013 , Ailish Murray handed over the Cup to her sister,
Kay Ryan, Writer/Producer of the All Ireland Winning Act 2014. Comhghairdeas libh.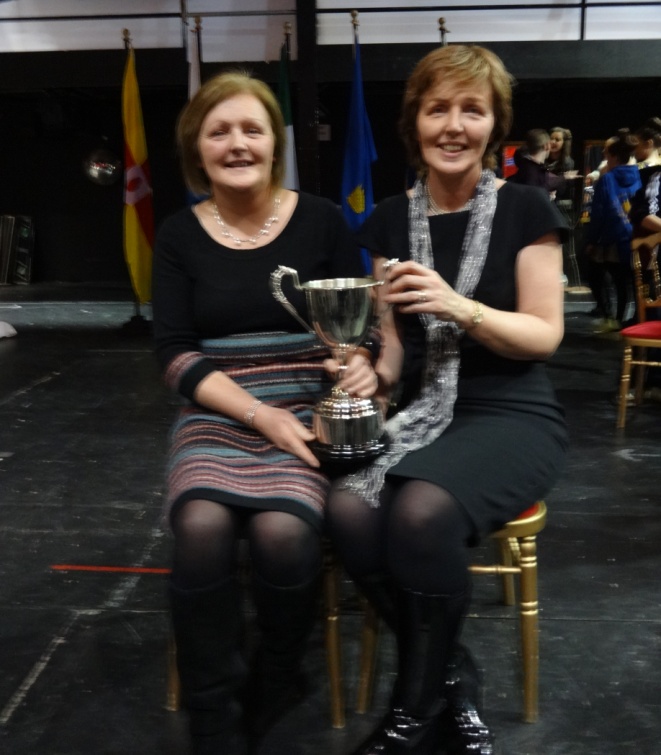 Special thanks were paid to Kay at the homecoming for all her hard work over the last number of months. Kay has been an outstanding coach and mentor. Everyone knows that All Ireland wins don't happen over night. The children expressed their absolute privilege and honour at performing the play with pride at All Ireland level, their treasured memories and friendships they hold and deeply cherish out of it. Míle buíochas a Cáit.
Scór Sinsear which was to be held on Saturday next will not go ahead due to the small number of entries and will now be held as a straight County Final on March 15th in Holycross at 8pm.

Scór na bPáistí County Final is on this Sunday and we would like to wish all our competitors the best of luck.
Pictured below are winners of North Final Scór na bpaisti who now go through to the county final held in Cashel next Sunday 9th at 2pm, all support would be appreciated.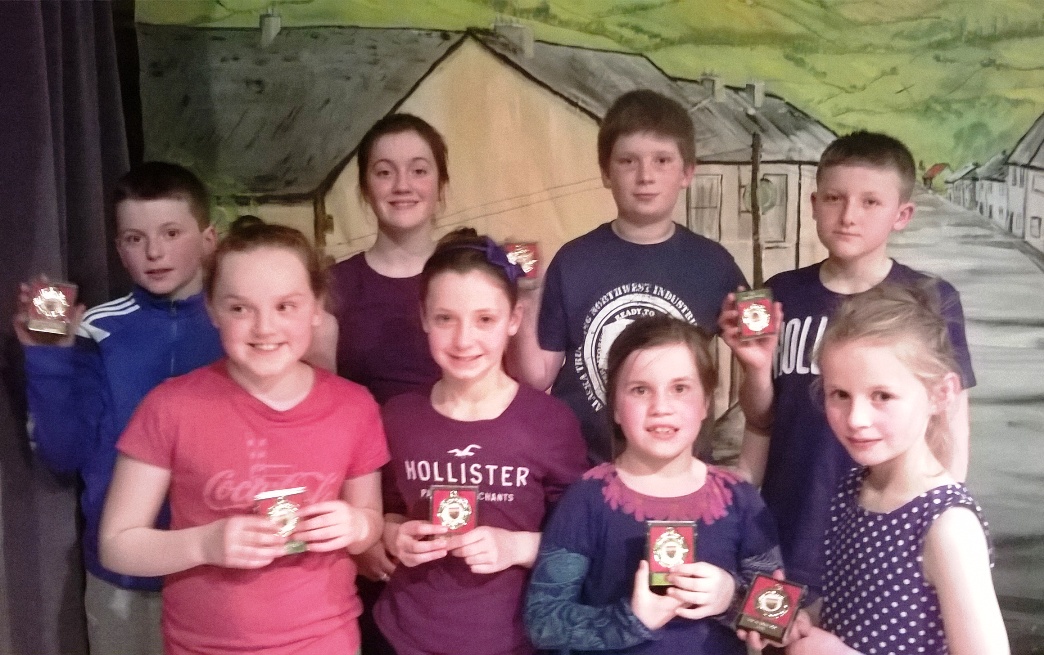 Novelty act. Sinead, Eddie and Niamh , Dan , Pauric, Jane, Emma and Chantal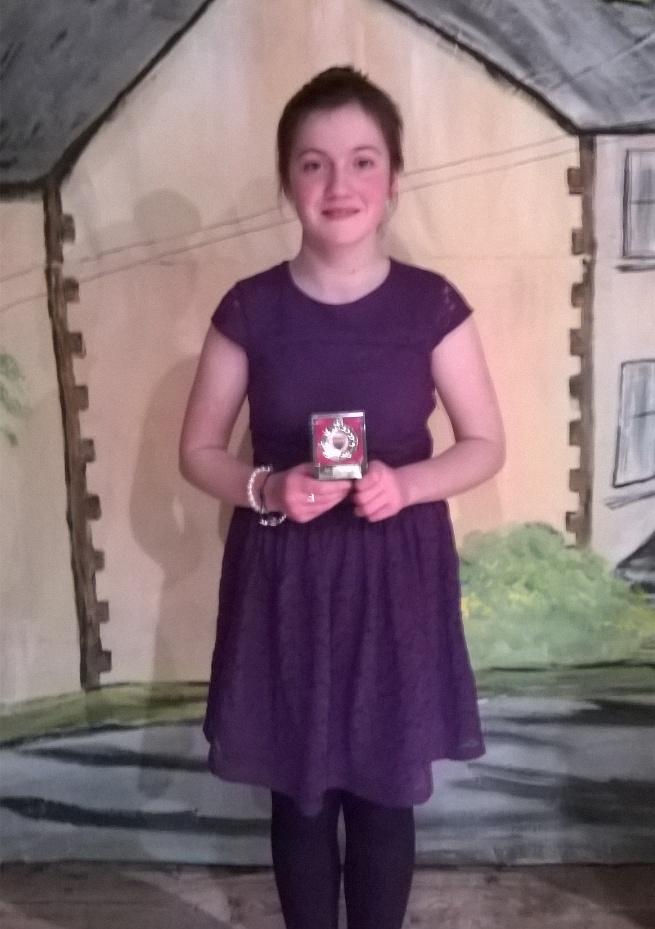 Solo song Sinead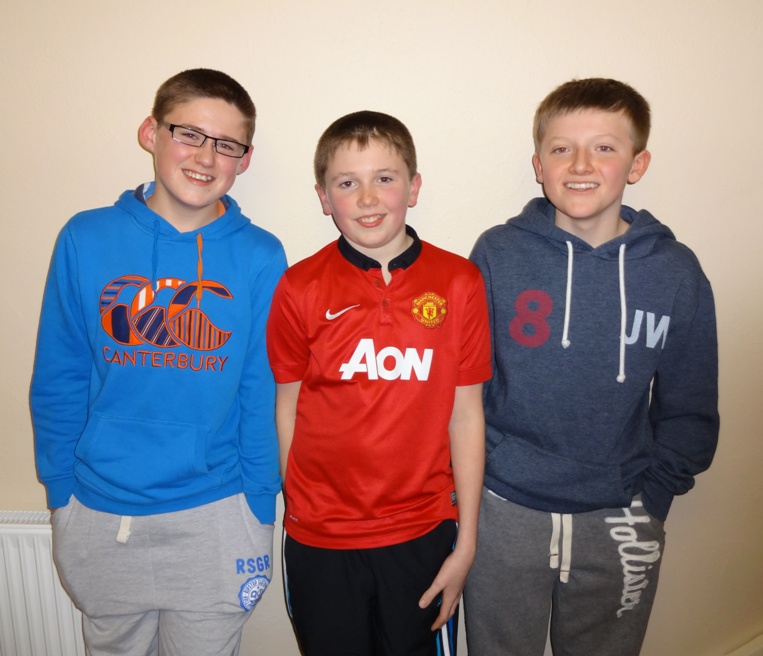 Question time North final winners – James, Cian and Dan.

The last set dancing class of the season will be next Monday March 10th. See ye all in September !!!!!!!!!!!!!

---
Borris Ileigh Juvenile Notes
Well done to the Leiriu act who won the Scor na Nóg All Ireland Final in Castlebar at the weekend. Best wishes also to the local representatives in the County Final of Scor Na Paístí in Cashel next Sunday.
The U12, 14 and 16 football championship draws have been made and all teams will be in action shortly. The full draw and provisional fixture list for each age group is posted on the GAA Club website borris-Ileighgaa.com under Juvenile News. The U16 are scheduled to play Toomevara in Borrisoleigh this coming weekend.
Registration forms will be handed out to players at training in the next few days. The fee remains at €10 per child or €20 per family this year. Parents are asked to return the forms and monies as early as possible.
---
Scoil Bhríde Fantane Clothing Collection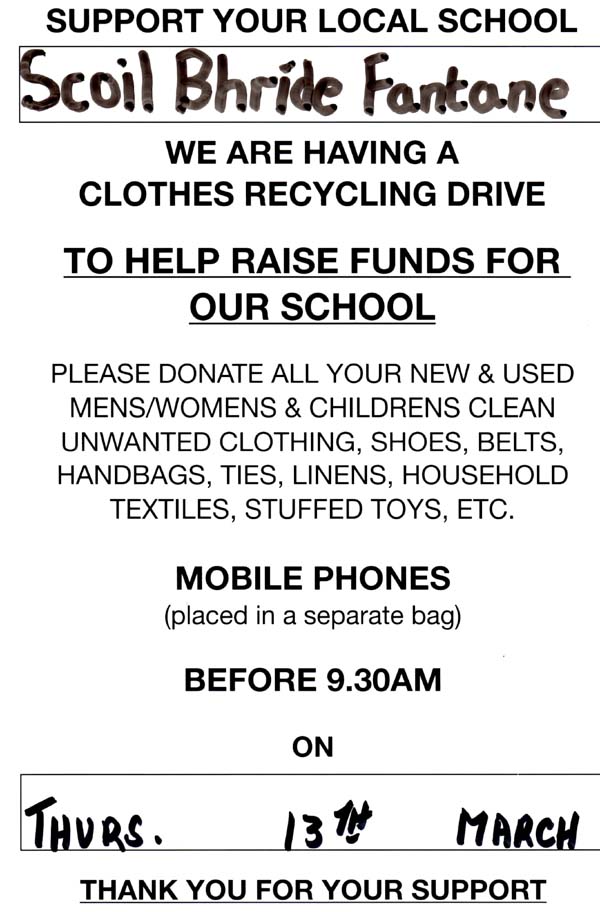 ---
Website Committee member Enda Ryan will be running in the Connemara Half Marathon on 6th April, this will be his second time doing this distance and he is using it as an opportunity to raise some funds for the Irish Sudden Infant Death Association. Any support you can provide would be much appreciated. You can sponsor Enda using the following link – http://www.mycharity.ie/event/enda_ryans_event

---
Bush & Briar Ramblers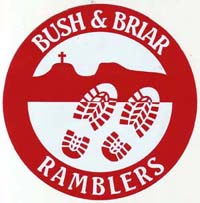 Well done to all the Club Ramblers who took park in the road walk last Sunday in Kilcommon and supported the worthy cause. The weather turned out to be very pleasant after a very wet morning and we all thoroughly enjoyed the outing and the very welcome refreshments served afterwards in Quinlan's Bar. We were delighted to be back to Borrisoleigh on time for the Homecoming for the All-Ireland Scór na nÓg Leiriú champions. Heartiest congratulations to all the competitors and their mentors on such a wonderful achievement from the Bush and Briar walkers!

The group will be walking next Sunday morning 9th March 2014, meeting at the rear car park of Shanahan's Service Station,
Borrisoleigh at 08.50hrs for departure at 09.00hrs.
Boots essential.
Waterproofs and something to eat and drink are recommended.
We look forward to seeing you out with us, newcomers are always welcome.

---
Borrisoleigh Community Games
Upcoming Events
Community Games Meeting Thursday 6th March @ 8.30pm Marian Hall. All welcome.
Table Quiz

The County Final of the U14 Table Quiz takes part in The Presentation Secondary School Thurles on Friday 7th March at 8.00
Teams of 4 (plus 2 subs)( not necessary if you don't have subs)

Talent
The County Final of the Talent Competitions Saturday 22nd March @ 2.30 in Dunkerrin Hall
Group dance – Irish Contemporary Under 12 years All Boys|All Girls|Mixed Panel of 6 (Min2)
Group dance – Modern & disco Under 14 years All Boys|All Girls/Mixed Panel of 6 (Min 2)
Group drama/Comedy/sketch Under 14 years All Boys|All Girls/Mixed Panel of 6 (Min 2)
Group Music Under 14 years All Boys|All Girls|Mixed Panel of 6 (Min 2)
Group singing Under 14 years All Boys|All Girls|Mixed Panel of 6 (Min 2)

Solo dance (Modern & disco) – Under 14 years Boy|Girl
Solo Music – Under 13 years Boy|Girl
Solo Recitation – Under 12 years Boy|Girl
Solo singing – Under 14 years Boy|Girl

Swimming County Finals
This years Swimming County Finals take place in Clonmel Swimming Pool on the 5th & 6th of April.
Girls on Saturday 5th Boys on Sunday 6th Starting at 2.00 both days

1-length Freestyle Under 8 years Boys & Girls
(Split after 1st heat into 2nd competition)
1-length Freestyle Under 10 years Boys & Girls
1-length Backstroke Under 10 years Boys & Girls
2-lengths Freestyle Under 12 years Boys & Girls
2-lengths Breaststroke Under 12 years Boys & Girls
2-lengths Backstroke Under 12 years Boys & Girls
2-lengths Freestyle Under 14 years Boys & Girls
2-lengths Breaststroke Under 14 years Boys & Girls
2-lengths Backstroke Under 14 years Boys & Girls
2-lengths Butterfly Under 14 years Boys & Girls
2-lengths Freestyle Under 16 years Boys & Girls
2-lengths Backstroke Under 16 years Boys & Girls
2-lengths Butterfly Under 16 years Boys & Girls
Squad (4x1length Freestyle) Under 13 years Boys & Girls
Squad (4x 50m Medley) Under 16 years Boys & Girls

Handwriting
Under 10 over 8 years Boys & Girls

Art & Model Making
Under 8, 10, 12, 14, 16 years Boys & Girls

Anyone who is interested in the above competitions please contact
John Stapleton @ 086 089 4718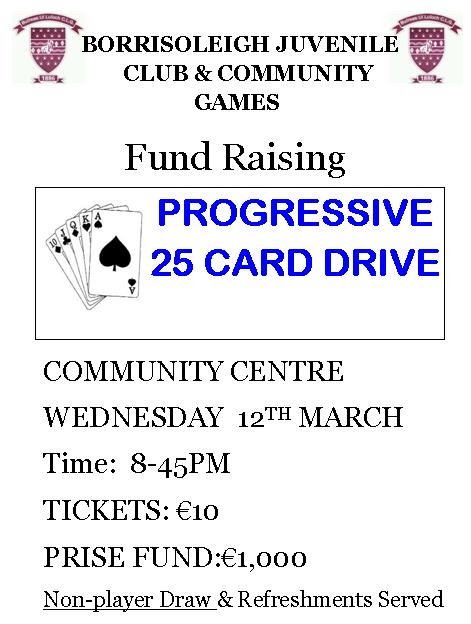 ---
Borris-Ileigh GAA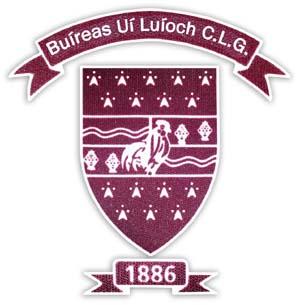 County League: Well done to Borris who recorded a 4-17 to 1-04 victory over Cappawhite on Sunday afternoon in Cappawhite in the first round of the league. It is hoped that the next round of fixtures will be announced this week and we will announce them as soon as we know.
Scór na nÓg: Huge congratulation to the Léiriú group who won the All Ireland Final in Castlebar last Saturday. It was an extremely proud day for the club and the parish as a marvellous bunch of talented young people brought huge honour to the club. Their work and their commitment over the past number of months has now paid huge dividends and huge credit must go to them, their mentors and the Scór committee.
Fitzgibbon Cup: We had good representation from the club at this year's Fitzgibbon weekend held in Belfast over the weekend. Congratulations Tommy Kavanagh who was on the panel for the victorious WIT team. Well done to Vinny Stapleton on picking up a Ryan Cup medal with NUI Maynooth. Vinny had been playing full back for NUIM but unfortunately picked up an injury in the semi final and missed the final. Hard luck also to Dan McCormack who represented UCC. They were defeated by CIT in the semi final on Friday.
---
Borris-Ileigh Camogie Club

Clothing Collection:

Thanks to everyone who sorted through their cupboards and wardrobes and donated any unwanted textiles. We collected 385 kilos of clothes. Plus these unwanted clothes have not ended up in a landfill.
The clothes will be reused in Africa, Asia and Eastern Europe.
This collection will be a great boost for our fundraising. CanTeen Ireland will also receive an additional 10% from Bag2TheFuture. In addition it raises awareness of the benefits of recycling and reuse. CanTeen Ireland is a nationwide support group for teenagers affected by Cancer.
Registration
:
Another registration morning will take place in the pavilion on Sat March 8th from 10 to 12 am. Please contact Paula Ryan club registrar to arrange payment of membership and collection of our Code of Ethics, Conduct and Best Practice. It is vital that everyone involved in the club is familiar with this document. The County Board requires full details of club registration ASAP. (€40 adults, €20 juveniles, €20 social members).

Merchandise
Camogie club merchandise now available Hoodies, tracksuits, t-shirts, jerseys and raincoats available.
If interested please contact Caroline at 0861522716.

Finally, a HUGE congrats to our All Ireland Scor Leiriu champions, who did us proud and brought home the silverware from Castlebar, Co. Mayo last weekend. Well done, you are all a credit to your parish and your county.

Intermediate fixtures list to follow in next weeks notes.

---
Sr Áine Historical Society
Next Lecture of Sr Aine Society takes place on Thursday March 20th at 8pm in the McAuley centre Templemore. Dr. John Reynolds will give a talk entitled " Divided Loyalties, the RIC in North Tipperary from 1919 to 1922. All are welcome.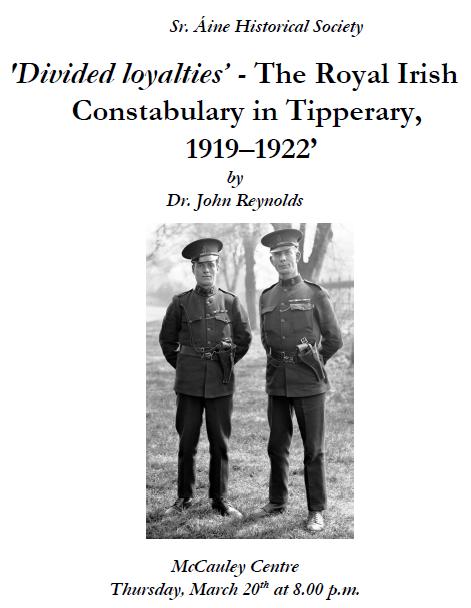 ---
Saints All Stars Summer Camp
Saints All Stars Summer Camp 2014 will run from
Monday 4th of August – Friday 8th of August
. I am putting the time out a little earlier this year to avoid confusion.
It will take place in Bishop Quinlan Park Borrisoleigh starting at 10am and finishing at 2pm.
The cost is €50 per child, if there is more than one child per family the price is €45 per child.
There will be a wide mixture of games incorporated into the Hurling, Football, Soccer and Hurling, with
specialist coaches provided for each.
Like every year there will be special guests attending and gifts given to the children.
I will be taking bookings from now until the start of the summer.
If you have any further queries contact me by call or text on 086-3328697
To book a child in call or text above number with name, age, gear size and parish of child.
If you are unable to contact me due to work/match/training please call or text 086-8750123.
(Also please note there is no Easter camp this year)
Paddy Stapleton
---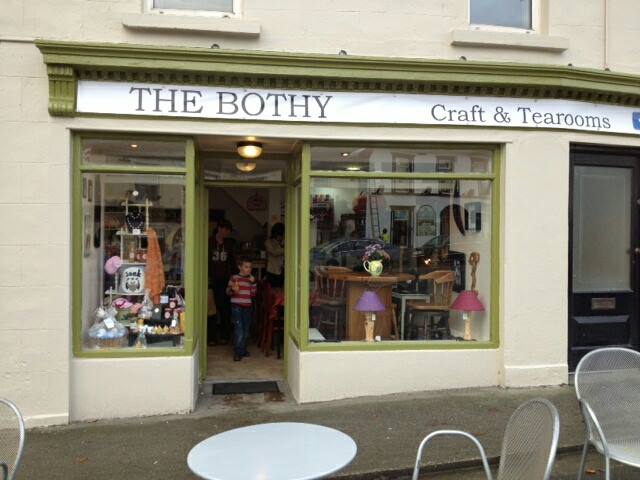 Have you visited The Bothy yet, Main Street, Borrisoleigh?
We are a little hive of activity, We have food, crafts and activities to suit all. If you would like to contribute with any baking/ crafts / volunteering or have any suggestions to improve our Bothy, please call in and talk/share them with us! We can only get better with the help and support from our Community.
So what's going on:
Fresh bread, cakes and baking from Wed-Thurs. Freshly made Homemade Soup served with freshly made bread from Wed- Thurs. Homemade Tasty Jams, Honey and Chutneys, Home-grown Vegetables, Crafts Galore, Kids book clubs, Teen book clubs, Kids colouring events, Knitting clubs (Knit and natter), Book swap…. And so so much more and its all happening in The Bothy.
THE BOTHY BOOK CLUB– Saturday 8th of March 11am-Noon.
The Bothy book club will run the on a Saturday every month. It is for primary school children from the parish. The children will all meet, receive a book on loan to read at home and return to The Bothy a month later to chat about it. Did they like it? What bit did they like the best, have they read a book that they could recommend to there friends etc. It is all for fun and enjoyment. Edel Groome is very kindly facilitating the book club on a voluntary basis. This club is FREE at The Bothy.
Children aged 4-7 yrs have story time 11:00-11:20
Children aged 8-12 yrs have book club 11:30-Noon.
PARENTS- Why not treat yourself to tea/coffee, cake and 30mins of "you time" while your child is in book club!
REMEMBER TO RETURN YOUR BOOK WHEN YOU HAVE FINISHED WITH THEM PLEASE! We have two books to still be returned please- The Miraculous journey of Edward Tulane- Wanted- The Missing bunnies please :o)
(Due to the success of our book club last month we would please request that the 8-12 yrs old to come into The Snug at 11:30 only)
All welcome- see you in the Snug
---
Pic of the past….Down memory lane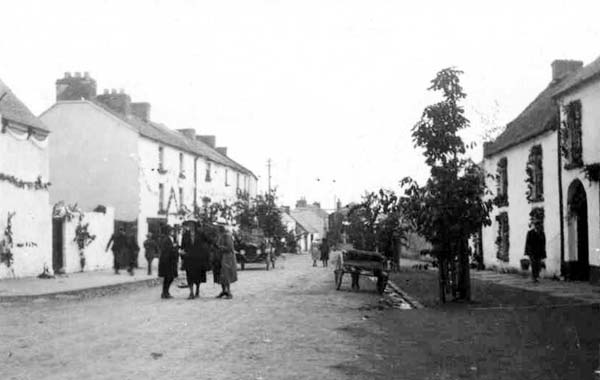 Lower St. 1922
---
Your Website Needs You!
Committee: Enda Ryan, Noreen Fahy, Margaret Cowan, Marie McGrath, Aileen Óg Groome and Derry O'Donnell
Many thanks to all those who contributed photographs and news items. Remember, we need you to continue to send us material so that we can keep our website current and interesting.
Send your email to: info@borrisoleigh.ie
Also, if you like what you see and want to leave a comment, remember to use the Guestbook!
While we make every effort possible to ensure that the information contained in this Website is accurate and complete, we cannot accept any legal liability as a result of the inaccuracy or incompleteness of the information presented to users of this site