Billy Ryan Retires from Tipperary Co-Op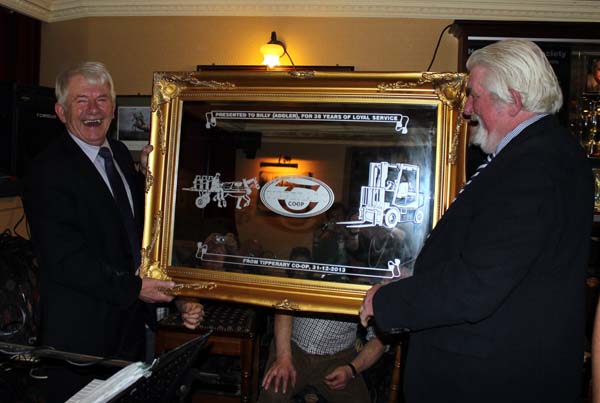 Michael Fuller Tipperary Co-Op presenting a mirror to Billy on the occasion of his retirement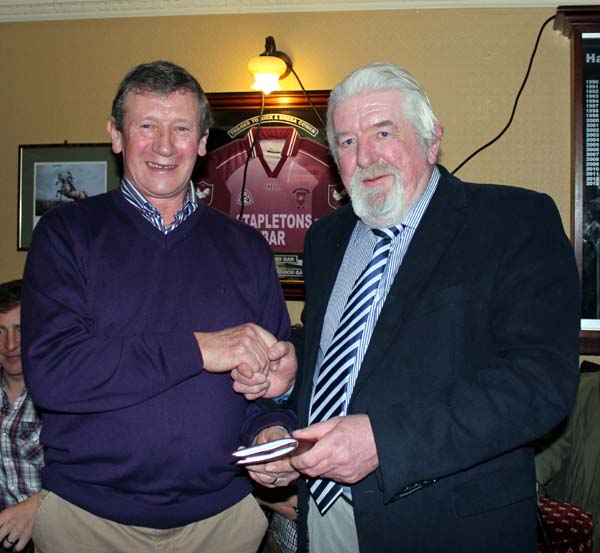 Seamus Tynan making a presentation to Billy
---

Fantane N.S. 1955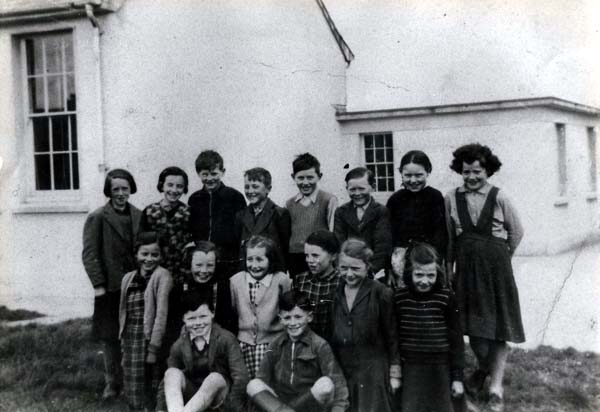 5th Class in Fantane N.S. in 1955



---

Borrisoleigh Historical Society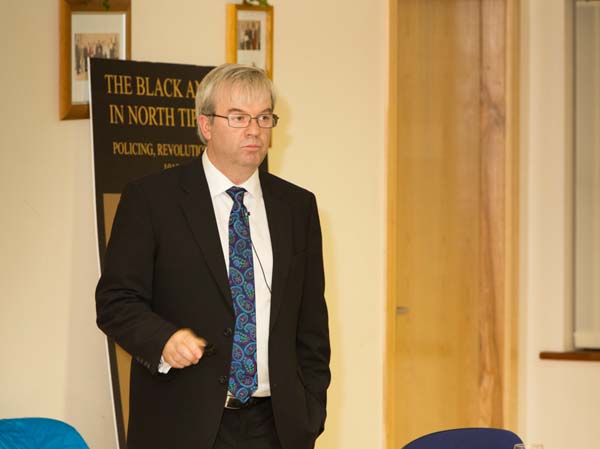 To view a gallery from Sean Hogan's visit to Borrisoleigh please click here
---
Scór na Nóg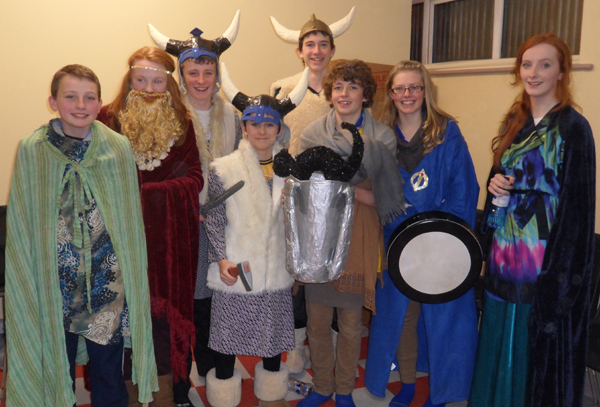 The All Ireland Scor na Nog takes place this sat in Castlebar. We wish our Leiriu Group (Orla, Ciara, Kate, Ewan, Nicky, Luke, James & Aaron) the best of luck and hopefully bring the title to Borrisoleigh.

The North Final of Scor na bPaisti took place in Templederry last Sat night. The standard of entertainment was very high and Borrisoleigh won Solo Song, question time and novelty act. These now go forward to the Co. Final in Cashel on Sun Mar 9th.

The Co. Semi Final of Scor Sinsear takes place in Borrisoleigh on Mar 8, So if there is anyone out there wishing to take part in any event please give your name to any committee member as soon as you can.
---
Borrisoleigh Community Games
Borrisoleigh Community Games held their first meeting in over 20 years last Thursday night.. The new committee members are: John Stapleton (Secretary), Kieran Keane (Chairperson), Rena Ryan (Treasurer), Michael Small (Children's Officer)
Next Meeting 27th February 2014 @ 8.30pm – Sports pavilion.
Anyone who wishes to attend, help out or find out more about the Community Games are more than welcome to join us.
What is the Community Games?
The Community Games provide opportunities for children and young people aged 6 -16 years to develop active healthy lives in a safe environment through experiencing a wide range of sporting and cultural activities.
The activities are divided into two categories – individual and team.
Team events include Basketball, Camogie, Chess, Choir, Culture Corner, Debating , Draughts, Futsal , Gaelic Football, Group Comedy/Drama , Group Dance – Irish Contemporary and Modern Disco, Group Music, Group Singing, Hardcourt Tennis, Hurling , Mixed Distance Relay, Project , Rounders, Rugby, Set Dancing, Skittles, Soccer Outdoor , Soccer Indoor, Spikeball , Swimming , Table Tennis , Table Quiz, Throwball, Variety .
Individual events include Art, Badminton, Ball Throw, Cross Country, Cycling, Discus, Duathlon, Gymnastics, Handwriting, Handball, High Jump, Individual Athletics, Javelin, Judo, Long Jump, Long Puck, Marathon, Model Making, Relay, Pitch and Putt, Solo Talent,
Shot Putt, Swimming, Triple Jump.
With over 50 activities to choose from there is something for everyone.
For more information – www.communitygames.ie

---

Teen Book Club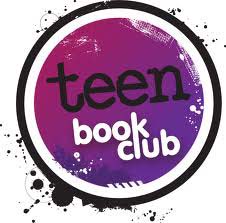 13-16yr old BOOK CLUB- Saturday 1st of March, from 2pm facilitated by Denise Hogg in The Bothy.
PARENTS- Why not treat yourself to tea/coffee, cake and some "you time" while your teen is in book club!
REMEMBER TO RETURN YOUR BOOK WHEN YOU HAVE FINISHED WITH THEM PLEASE!
All welcome- see you in the Snug

---
Bush & Briar Ramblers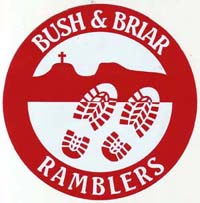 The group had a very enjoyable two and a half hour walk up the Devils Bit on Sunday last, 23rd February.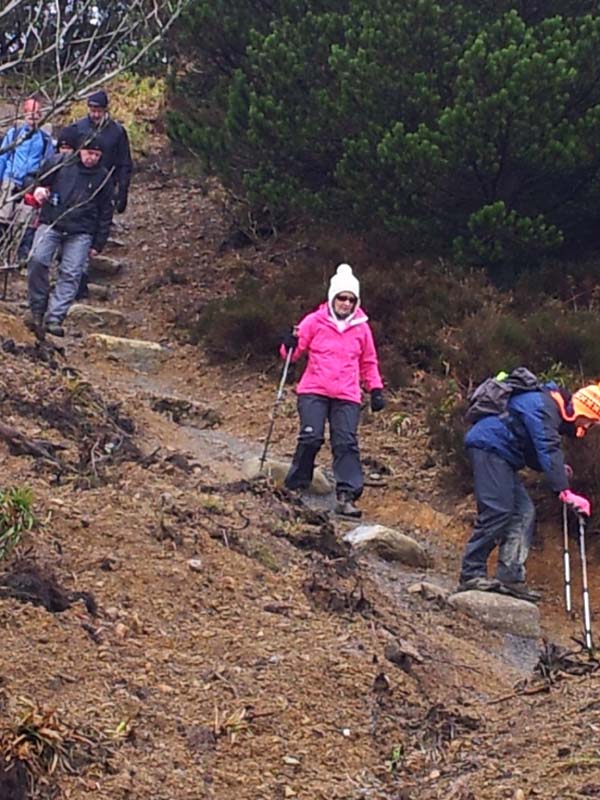 On this occasion we approached the Bit from a different side of Barnane with lovely forest walk leading to the car park and followed the way marked trail around the Bit.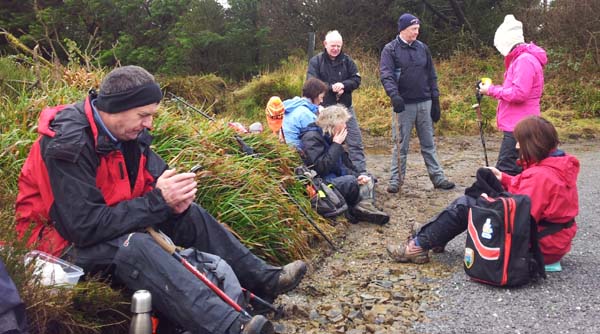 On our way down by the grotto we saw frogs and frogspawn in the pond reminding us that Spring has arrived. We were blessed with very pleasant dry and mild weather.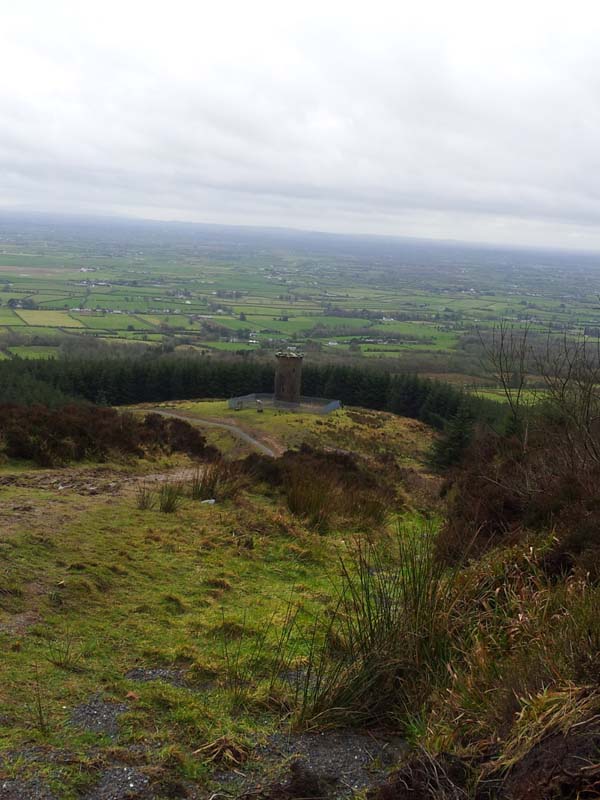 Isn't this some view!!!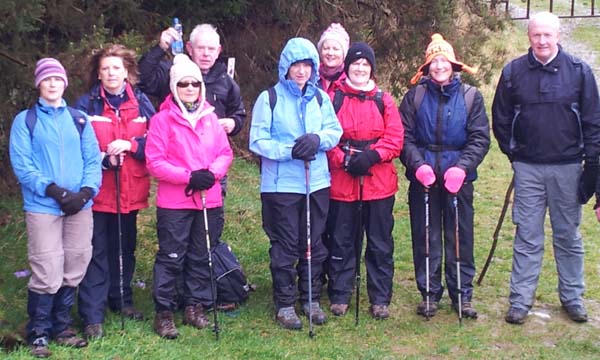 Upcoming walk that may be of Interest – Charity Road walk in Kilcommon on Sunday next 2nd March at 1pm, 12.5km and 10.5km options starting in Kilcommon village. Voluntary donations in aid of Tanzania hospital where local girl Elaine Ryan will be undertaking voluntary work. Refreshments will be afterwards in Quinlans pub. Hi-viz jackets must be worn as walks are all on road.
We are now on FACEBOOK: Why not look up 'Bush Briar Ramblers' and send a friend request

---
Borris-Ileigh GAA Notes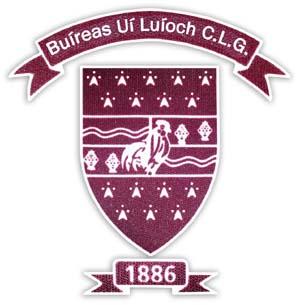 Walking Track: We would like to inform people that dogs are now banned from the new walking track and field as a number of people have being refusing to clean up after their dogs. We regret to have to come to this decision but a number of people have made complaints about the amount of dog dirt on the walking track and we had to take action.
Membership: Membership can now be paid to secretary Gerry Treacy or registrars John Bradshaw and Martin Fahy. We ask all players to have their membership paid as soon as possible as they will not be considered for selection without it. Please make contact if you have not paid your membership or you would like to join as a first time member
Inter County: Hard luck to Brendan Maher and Paddy Stapleton who were representing Tipperary in the National League last Sunday in Nowlan Park. Conor Kenny was also on the bench. Tipperary have this coming week end off and will be in action the following weekend.
County League: Borris-Ileigh take on Cappawhite in the first round of the county league on Sunday at 2pm in Cappawhite. The format of the league will be the same as last year
---

All Ireland Programming Olympiad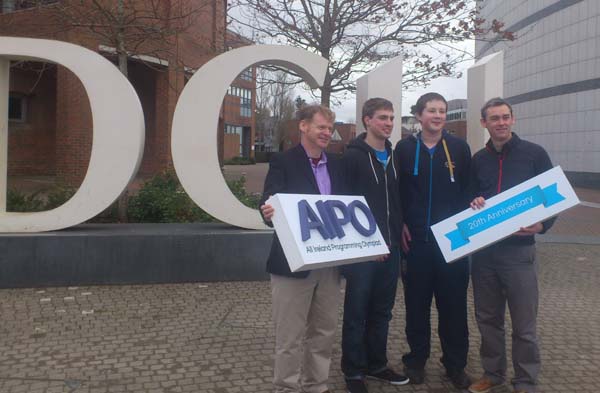 Following the All Ireland Programming Olympiad held in DCU are Áron Hoffmann, Luttrellstown CC, Dublin and John Ryan, Springfield,representing St. Joseph's College, Borrisoleigh who both secured 1st place in the senior and junior categories respectively and were presented with a gold medal and a laptop for their achievement.
---

Borris-Ileigh Camogie Club


Registration mornings will take place in the pavilion on Saturday March 1st and March 8th from 10 to 12 am. Please contact Paula Ryan club registrar to arrange payment of membership and collection of our Code of Ethics, Conduct and Best Practice outside of this dates if necessary. It is vital that everyone involved in the club is familiar with this document. The County Board requires full details of club registration ASAP. (€40 adults, €20 juveniles, €20 social members).
Camogie club merchandise now available Hoodies, tracksuits, t-shirts, jerseys and raincoats available.
If interested please contact Caroline at 0861522716.
Also, we are holding A CLOTHING COLLECTION on March 1st from 10am to 1pm in the Pavilion.
So between then and now, have a good spring clean, and help the club funding. As last year this collection is held in association with Canteen Ireland (Young Peoples Cancer Support Group). If you are unavailable to make the park on this morning, please contact any committee member and we can store your contributions. Good quality used clothing, paired shoes, bags & belts are all welcome.

---
Trip to Tipp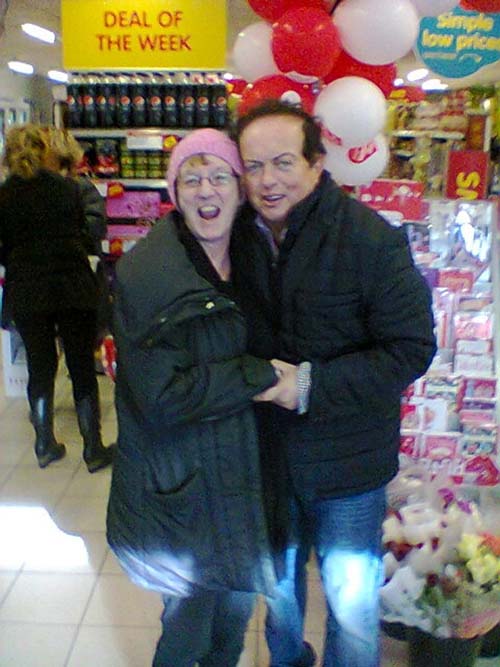 Nora meets Marty in Shanahans
---

Borris-Ileigh Juvenile Notes

Best wishes to the Leiriu Act that are taking part in the in All Ireland Scor Na Nóg Final in Castlebar this week-end. Congratulations also to all who took part in Scor na Paisti North Final in Templederry last weekend.

We would also like to thank all our supporters who contributed so generously to our annual Church Gate Collection last week end.

Our football championship season is due to get going shortly with our U16 due to play Toomevara on the 8th of March. The U12 will play the first round on Friday 22nd of March and the U14's will play Shannon Rovers on Wednesday 26th of March. The U14 Hurlers have been drawn to play Kildangan in the Feile Competition on a date to be confirmed.
---

Pic of the Past……down memory lane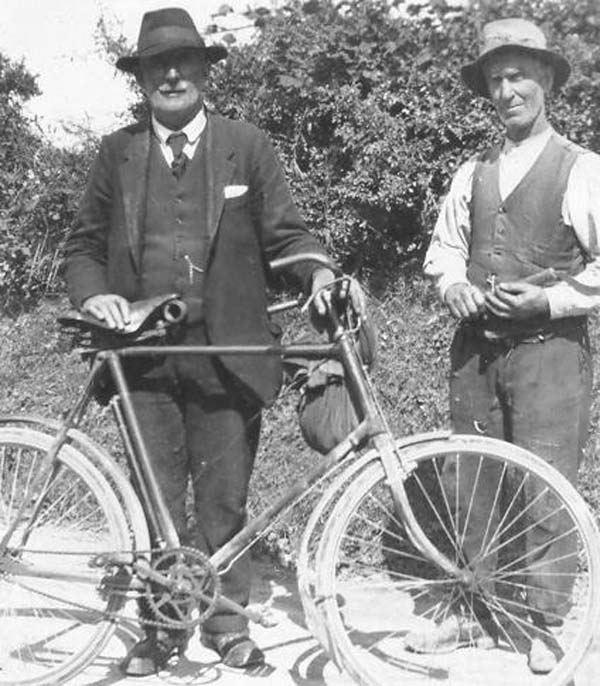 James Coffey, Lower Street and Con Gleeson, Summerhill
---

Your Website Needs You!
Committee: Enda Ryan, Noreen Fahy, Margaret Cowan, Marie McGrath, Aileen Óg Groome, Derry O'Donnell and Michael Carey
Many thanks to all those who contributed photographs and news items. Remember, we need you to continue to send us material so that we can keep our website current and interesting.
Send your email to: info@borrisoleigh.ie
Also, if you like what you see and want to leave a comment, remember to use the Guestbook!
While we make every effort possible to ensure that the information contained in this Website is accurate and complete, we cannot accept any legal liability as a result of the inaccuracy or incompleteness of the information presented to users of this site




---