---
Christmas at Carrigeen with Borrisoleigh Choir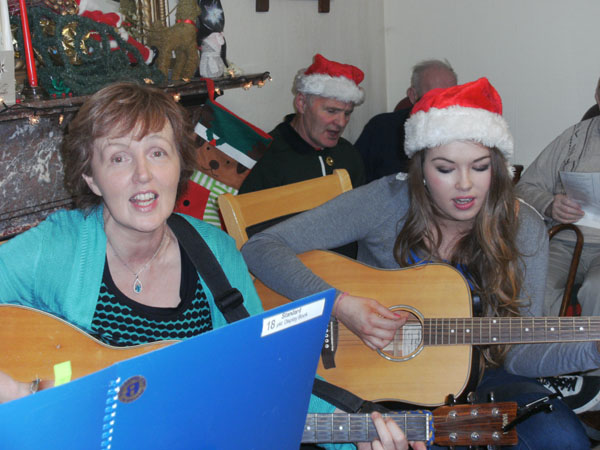 Members of Borrisoleigh Choir paid their annual Christmas visit to Carrigeen and enjoyed an evening of music and festivities which always proves a highlight at Christmas. The choir would like to thank Mary Kennedy, staff and residents for their warm welcome and hospitality and look forward to returning in the future.
---
Mary Kenny Sean-Ghael Award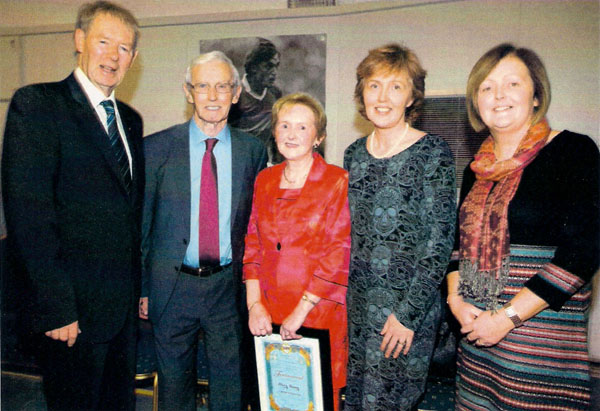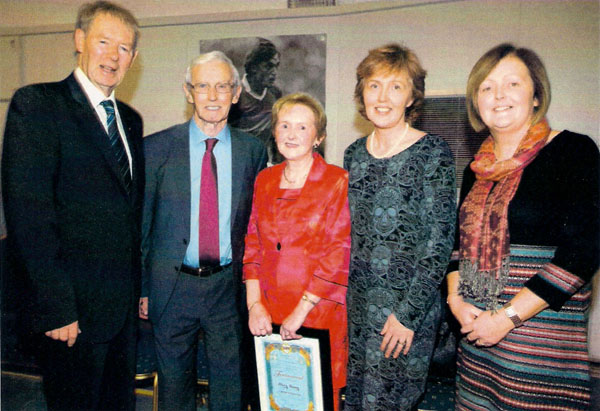 Congratulations to Mary Kenny, Greenlawn, who was the recipient of a 2013 GAA Sean-Ghael Award in acknowledgement of her contribution to Scór over the years. She was presented with her award by Micheál Ó Muircheartaigh at a special ceremony in the Dome recently. Mary is pictured here with her husband, Eddie, and daughters, Kay and Ailish.

---
Borrisoleigh Scor

Munster Semi-final Scor na Nog. Borrisoleigh are being represented in Solo Song and Leiriu(formerly novelty act) this Sunday Jan 5th at 2.30pm in Cashel. We wish them the best of luck and would encourage support on the day.
This in the final reminder for anyone who would like to take part in the Scor na Nog Co. Final of the question time being held in Moyne Hall on Jan 18 at 7.30pm. The questions are all team questions and its 10 rounds of 10 questions. The winners of the Co. Final will then go straight through to the All Ireland. If you are interested in taking part please contact any of the Scor committee immediately.
Scor na bPaisti competitions are only weeks away and would encourage children to get practicing(if they haven't already done so). There are no dates set yet but we will keep you posted once we hear.
Set dancing classes resume this Monday Jan 6th.
We wish everyone a Happy New Year and hope more titles will come our way during 2014.
---
Congratulations to Billy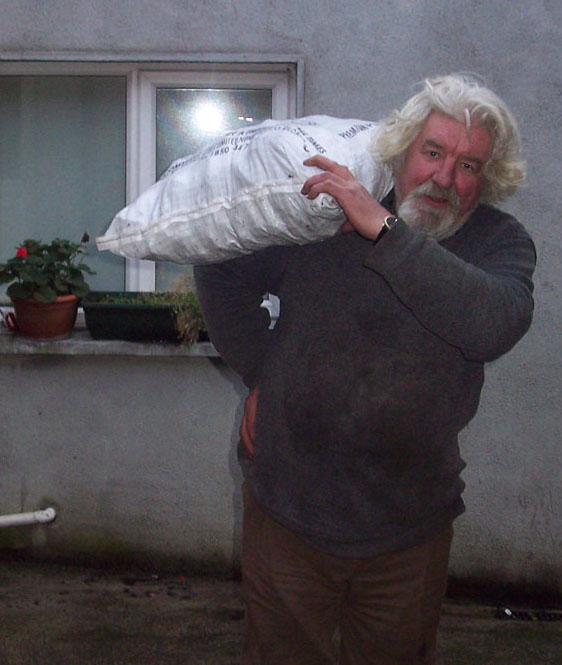 Congratulations and best wishes to Billy Ryan (Adler) on his recent retirement from Tipperary Co-Op, Borrisoleigh.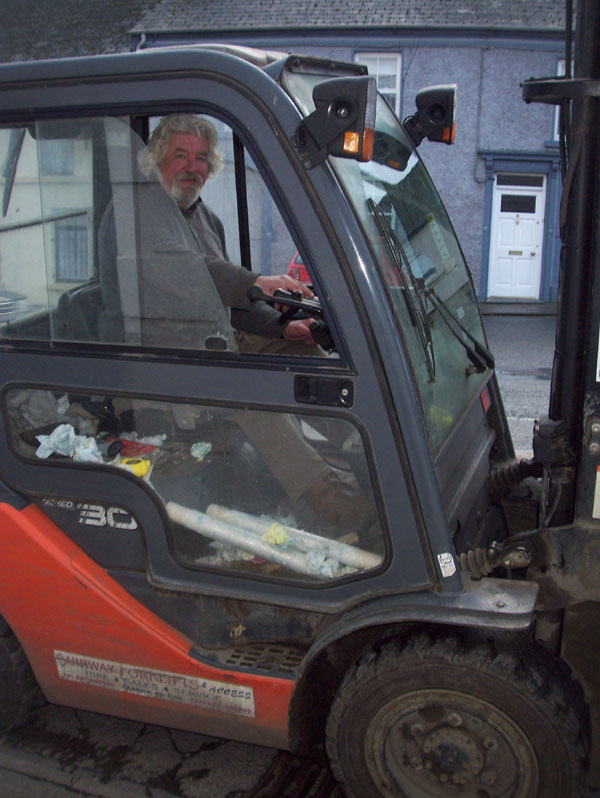 We will miss seeing Billy on his forklift

---
Borris-Ileigh GAA Notes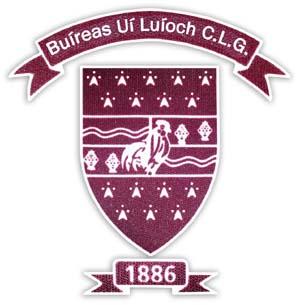 Quack in The Trap: Unfortunately our fundraiser planned for New Years Day has had to be cancelled due to a fallen tree across the river. We hope to run it again in the coming weeks.
2013: We would like to take this time to offer our sincere thanks to everybody who helped make 2013 a great year both on and off the field. There has been much progress made and it would not have been possible only for the countless people who serve the club with such passion and devotion. We hope it continues into 2014 and that it will be a great year for all the people in the community



---
Upperchurch's Climbing Wall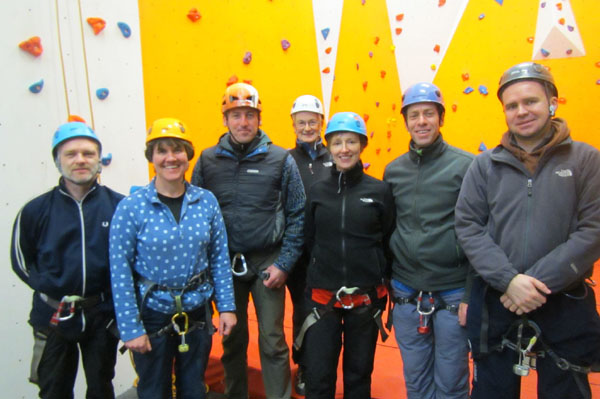 Pictured are the newly trained volunteer safety instructors of Upper Limits Ged Kelleher, Eileen Ryan, Dave Gaughran (who trained the team), Joan Quinn, Una Ryan, Adam Challen and Michael Barry
Upper Limits, the newest sports facility in Tipperary, is now officially open. The facility boasts an amazing climbing wall and bouldering wall and is situated beside the community hall in Upperchurch village. The facility is suitable for 6 years plus and only costs €7 per person for a climbing session lasting up to 2.5 hours. It is open every Wednesday and Thursday evening from 7pm to 9.30pm and on Saturday mornings from 10 to 12.30pm. Bookings are advisable as numbers per session are limited. Contact 087 391 9190 to book a session. All equipment is provided – just bring runners, comfortable clothes and a sense of adventure!
No experience is needed and all fitness levels are welcomed. It's a great way to challenge yourself, your friends and family in 2014. The team in Upper Limits are looking forward to meeting you in 2014!

---
Lighting Up Borrisoleigh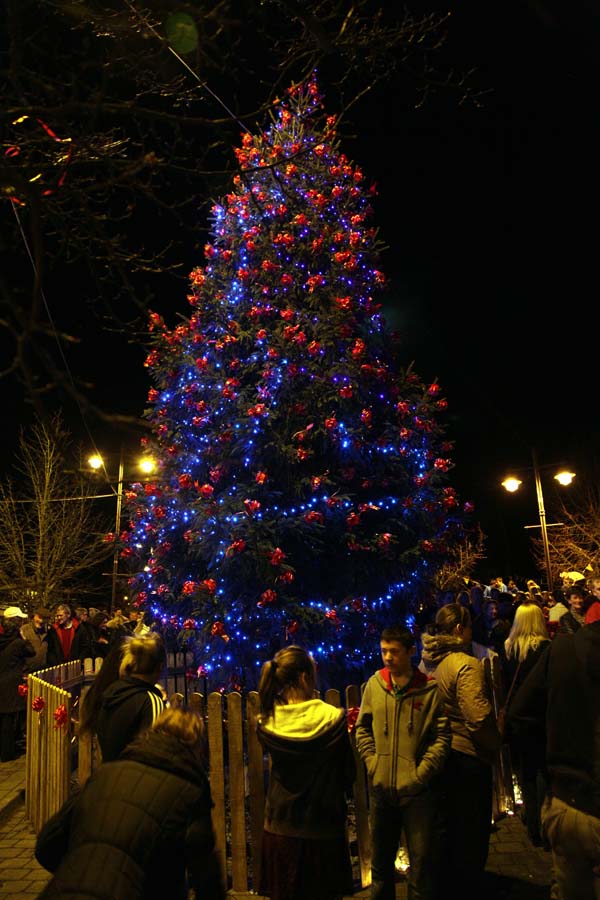 The Rememberance Tree which was lit up in McDonagh Square in December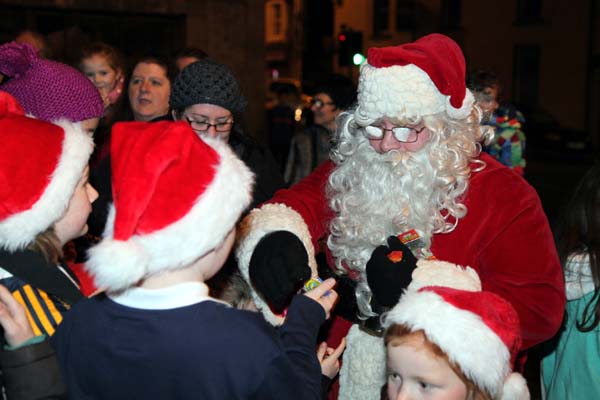 Santa arrives to the delight of all the children!
To view more photographs which were submitted by Borrisoleigh native Liam Ryan please click
here

---
Pic of the Past….Down Memory Lane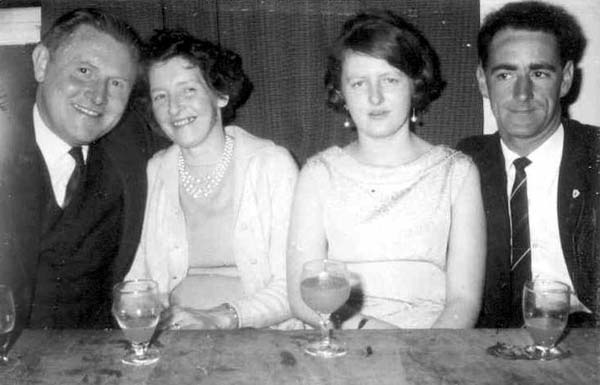 Jimmy and Susan Chadwick with Anna and Connie Ryan, Coohaun
---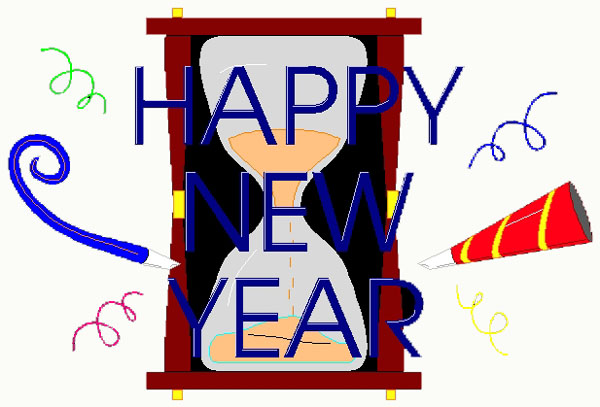 Your Website Needs You
Committee: Enda Ryan, Noreen Fahy, Margaret Cowan, Marie McGrath, Aileen Óg Groome, Derry O'Donnell and Michael Carey
Many thanks to all those who contributed photographs and news items. Remember, we need you to continue to send us material so that we can keep our website current and interesting.
Send your email to: info@borrisoleigh.ie
Also, if you like what you see and want to leave a comment, remember to use the Guestbook!

While we make every effort possible to ensure that the information contained in this Website is accurate and complete, we cannot accept any legal liability as a result of the inaccuracy or incompleteness of the information presented to users of this site