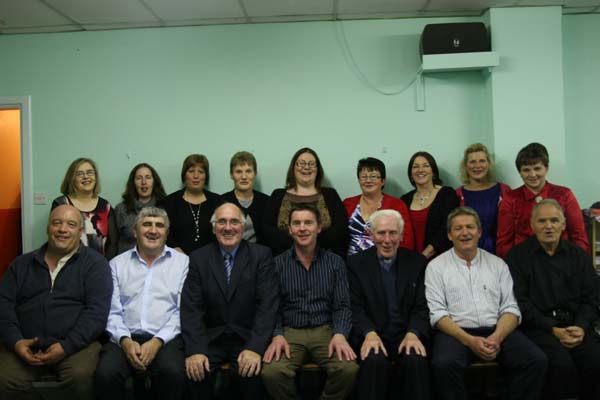 Organising Commitee of the Borrisoleigh Festival with Fr. Denis Kennedy at the official opening.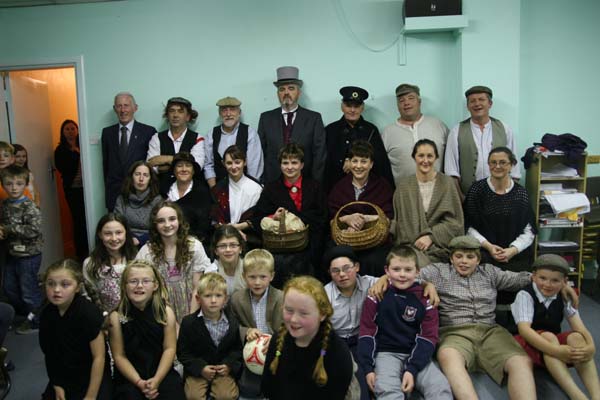 Cast of 'Spreading the News' presented by the Borrisoleigh Drama group to mark the official opening.


Borrisoleigh Ballad Group (Ann Marie, Joseph, Seán, Tony and Joe) and a view of Borrisoleigh by night.


Paddy and Martin caught in the bubbles and Matt, Paul, Johnny and Mary take a break at the new mural.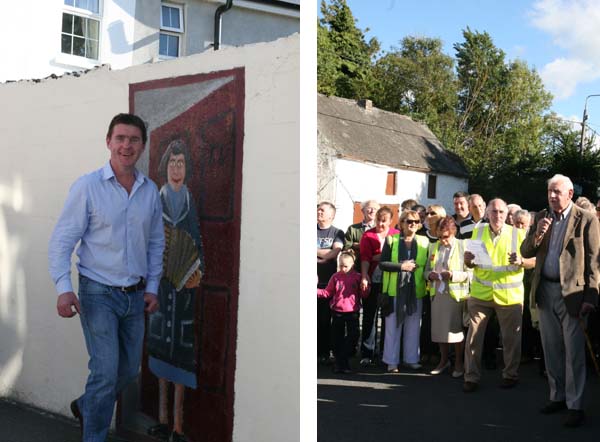 Joe salutes Lizzy on tour of Borrisoleigh and the second stop of the historical walk.

Eddie gives a history lesson and some locals relaxing on the Costa del Borris!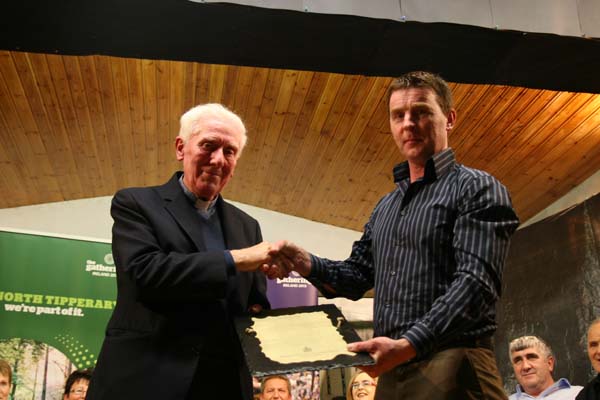 Fr. Denis Kennedy, guest speaker at the official opening of the Borrisoleigh Gathering Festival, and Joe Loughnane, Chairperson of the Festival.
Sheaf Toss at The Gathering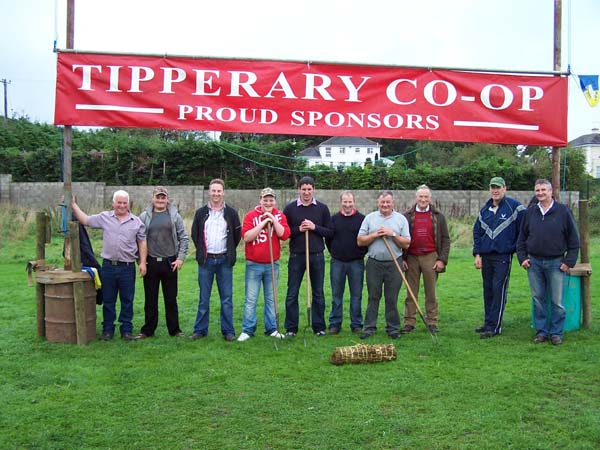 L/R Bill Carey, William Carey, Michael Finn, Gary Carey, Joe Bergin (Winner), Philip O Connell, Paddy Delaney, Billy Delaney, Rory O Dwyer, John Carroll


Can you guess how many sweets? Dishing out the quarter pounders!


The local team pull……And they win!!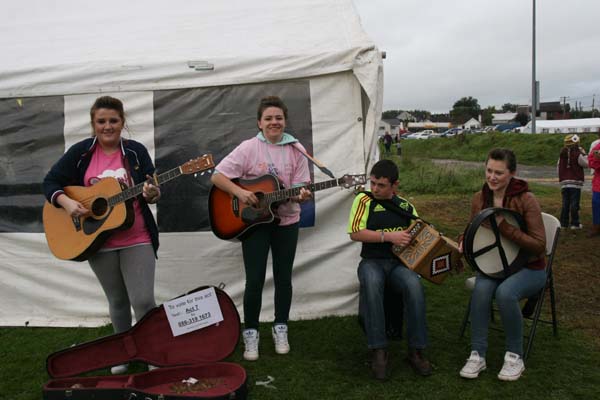 The winning buskers.
---

It was a quite week on the Camogie front our under 12 match due to be played on Saturday was called off, on the sad occasion of the death of Tony Rabbitte. The club extends its deepest sympathies to his family and friends. Game will be re-arranged. Our clothing collection also due on Saturday is now re-arranged for Saturday the 19th October between 9.30 and 12.30. All good quality adults/children's clothes, shoes/boots in pairs, handbags or belts are accepted.
---
May He Rest in Peace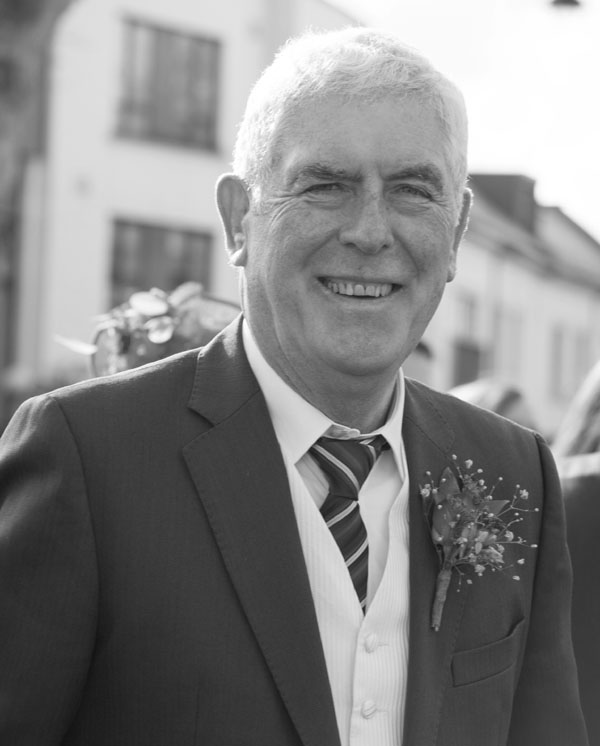 The death has occurred of Tony Rabbitte, Borrisoleigh and formerly of Turloughmore, Co. Galway . He was interred last Saturday. We offer our deepest sympathies to his family and friends. May he rest in peace.


---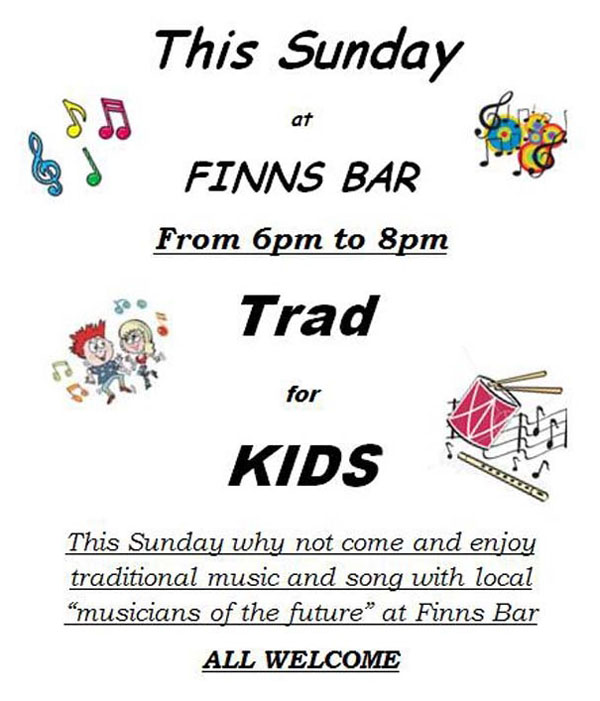 ---

Borrisoleigh Security Text Alert Signage
First Anniversary Rathmoy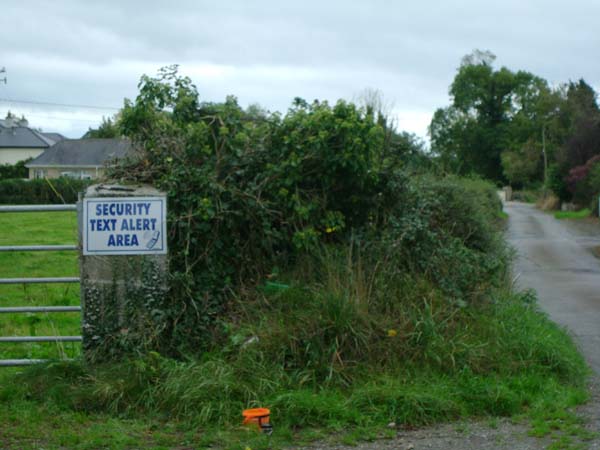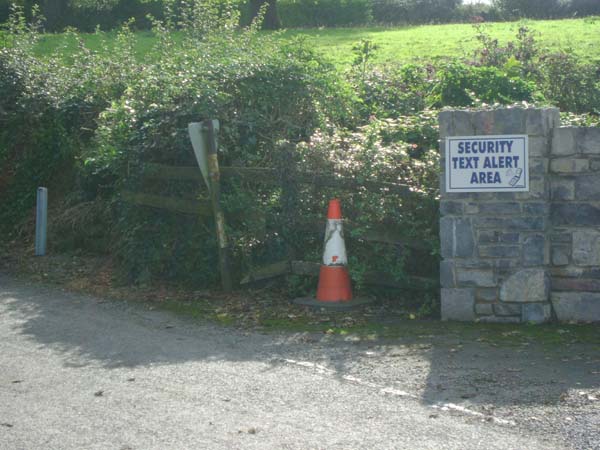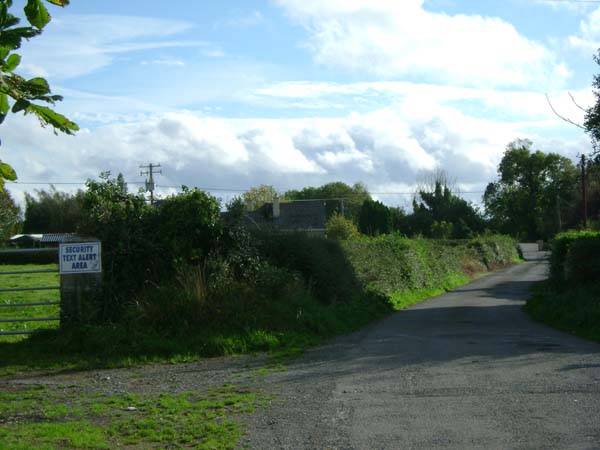 These pictures illustrate to the residents in all the other areas of Borrisoleigh what can be done with regards to signage in their local areas.
If you put up new frames for a sign you must have planning permission and public liability insurance (both recurring costs).
Our residents have avoided both these costs by using existing frames that were "in situ" for years previously and using private piers and pillars for signage.
The photographs are important examples to the rest of the community on how to replicate what has been achieved in Rathmoy without incurring great expense and avoiding prolonged bureaucratic planning procedures.
---
Mother and Toddler Group -Change in Day
The Borrisoleigh Mother and Toddler Group meet every Wednesday morning from 9:30 – 11:00am in the Community Centre. All Welcome!
---
Yoga in Community Centre

Starts Wednesday 6 November, 2013
12pm – 1pm or 7pm – 8pm
YOGA with Marie Mills
Booking essential 086 1778369
---
Borris- Ileigh GAA Club Notes
Junior C: The league final has been set for this coming Saturday 19th at 3:30pm in Templederry. We will play Portroe. As always we hope to see a big number of people there to support the lads.
U21: The next round has yet to be fixed. As it stands we are in a north quarter final. Training continues as scheduled.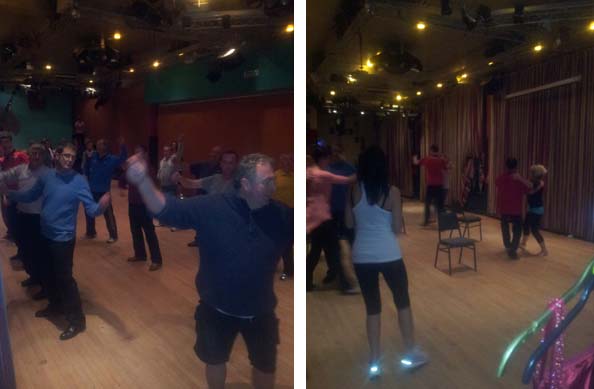 Hard at work trying to perfect their routines!
Strictly Come Dancing: Anticipation is building for our Strictly Come Dancing event in The Ragg on Sunday 27th. Tickets are now on sale. They cost just €20 and can be bought locally from all dancers and committee members. We can also announce the full list of dancers and their partners. In total we will have 15 sets of dancers. They are as follows- Aileen Stapleton & Joe Holland, Micháel Tierney & Úna Ryan, Andy Spillane & Evelyn McGrath, Joe Kennedy & Meg Ralph, John Ryan & Eileen Slattery, Conor Stakelum & Mary Stapleton, Sean Shanahan & Caroline Kennedy, Anna Bradshaw & Kevin Delargey, Bríd Bradshaw & Joe Loughnane, Peter Ryan and Mags Ryan, Jimmy Slattery & Bernie Stapleton, Jimmy Chute & Sarah Maher, Julie Treacy & Eamon Corcoran, Emma Ryan & Philip McCormack, Eimear O Connell and James Gould.
Sympathies: The club would like to extend its sympathies to the Rabbitte family on the death of Tony. Tony served the club with distinction and was our club chairman from 1999 to 2002. He served in other various roles and was heavily involved in the juvenile club. Though originally from Galway, he immersed himself in all things Borris and was a loyal and committed club man. We offer our support to his wife Marie, sons Mark, Philip and Dara and his daughter Shauna and to the rest of his family and many friends. Ar dhies Dé go raibh a hanam dilís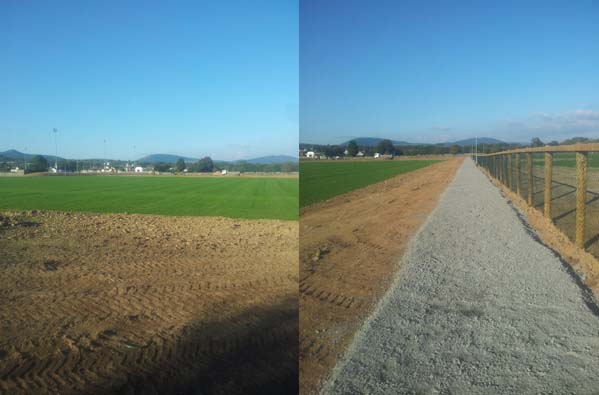 Developments: As you can see from our pictures the development in the new field is nearing completion. The grass has come along nicely on the pitch and the walking track is almost ready for use. We ask people to keep off the grass over the coming months as we want to give it as good a chance as possible to get established. The walking track will be open to the public soon and will be lit up every evening. We hope people continue to support the club financially as there are still payments outstanding on the field and further developments planned and we want to be able to provide people with a top class facility. This can be done by buying your lotto tickets every week, supporting our fundraisers and by entering the Tipperary Draw or by becoming a member. With the support of everybody we can all enjoy brilliant facilities in our community for years to come.
---

Borrisoleigh Development Association
Borrisoleigh Annual 2013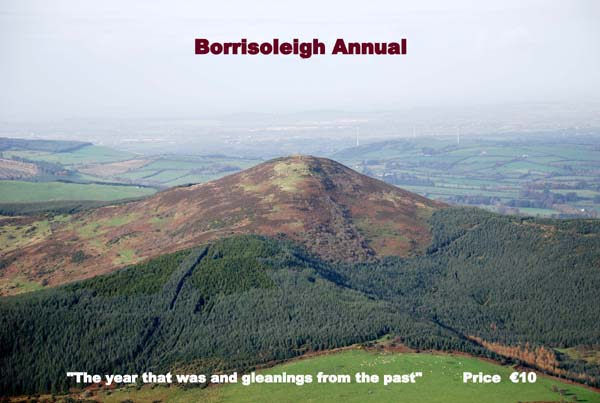 It is that time of the year again and this year the Borrisoleigh Community Development Association plan to produce another annual. We would be very grateful if the clubs/organisations/schools of the community could once again forward us an article and pictures of the activity of your clubs/organisations/schools during the year of 2013. We are also seeking interesting articles that relate to Borrisoleigh. They can be present day or relate to the past. It would be great if some photos accompanied the articles but we will accept articles without photos. Plus we would like to get articles from people who have left the area, of their memories about Borrisoleigh, or from people who have moved into the area of their experiences in the locality. We would also welcome suggestions that may help us to improve the annual.
We aim to launch the annual on the Fair of Borris weekend. To enable us to do this we will need all articles and photos by Friday the 25th October 2013. Can all articles be sent in word if possible with photos as separate attachments to this email address borrisoleighannual@gmail.com. Once again your assistance in the production of the 2013 annual will be appreciated.
---
Family and Community Dementia Workshop

Last month we ran our first workshops in Alzheimer's CARE: Family and Community Education in Clonmel, Nenagh and Thurles. We had over 85 attend and we hope to continue with our planned workshops towards the end of the year.
The workshops aimed to educate families and communities who are experiencing the many challenges and anxieties arising from caring for a person with a dementia. The Workshops covered; Understanding Behavioural Changes; Encourage Engagement and Caring for yourself while caring for a loved one. We approached these challenges by answering: How to improve communication with a person with dementia and how to provide comfort and reassurance.
The evening was both emotional and challenging for all who attended with many troubling question being asked:
My brother refuses to accept mum's condition and is angry at her all the time and now we are fighting; how can I get him to understand?
My dad refuses to get into the shower/refuses to eat/wants to go for long walks late at night/accuses us of robbing him/doesn't recognise mum etc. etc. What can we do?
Dad won't take a break from his caring role with mum and is exhausted and beginning to display health issues. How can we get him to take a break/engage in respite/ allow help into the home?
There are over 1,500 people in Co. Tipperary living with dementia, hence hundreds of families in our community that interact with you have similar challenges in their lives; many of whom are at breaking point and simply don't know where to turn for help, feel guilty about leaning on others or becoming a burden.
Where families are struggling please advise them of the support available to them on their journey. Please direct families to call Home Instead on 0504 91100 to book a place on our next workshop, or to book a consultation with Geraldine Hoyne RGN RPN in person. Consultations cover planning ahead, and look at care planning, budgeting, enduring power of attorney and how the illness will change over time. The workshops and consultations are completely free. Please refer families to our service on 0504 91100 .
---

Pic of the Past….Down Memory Lane

Back: Mary Butler and Una Molumby
Front: Mary Costello, Josephine Chadwick and Kay Kenny at a variety concert in the Marian Hall in the 1970s.
---
Your Website Needs You
Committee: Enda Ryan, Noreen Fahy, Margaret Cowan, Marie McGrath and Aileen Óg Groome
Many thanks to all those who contributed photographs and news items. Remember, we need you to continue to send us material so that we can keep our website current and interesting.

Send your email to: info@borrisoleigh.ie
Also, if you like what you see and want to leave a comment, remember to use the Guestbook!
While we make every effort possible to ensure that the information contained in this Website is accurate and complete, we cannot accept any legal liability as a result of the inaccuracy or incompleteness of the information presented to users of this site