Borrisoleigh Gathering Festival Update
We are getting ever closer to the festival weekend on Oct 4th – 6th and a fantastic amount of work is being done by a dedicated team of volunteers. Well done to all involved!
New addition to events
On Sunday 6th there will be Social Dancing in the Square starting at 5pm to around 6.30ish.

Summary of Festival Lineup
To say that there is something for everyone is certainly true on this occasion!
The festival is being officially opened on Fri at 8pm in The Marian Hall. Following the official opening the cast of Borrisoleigh Drama Group will perform the one act play 'Spreading the News', which was staged in June to a full house over two nights. Entry to the Official Opening and play is free. This is an ideal opportunity to see the play if you missed it last time around. Indeed if you want to bring some of the numerous visitors that will be in town for the weekend, they will not be disappointed. This will be followed by live music in The Square.
Saturday's events will exercise your legs and your brain! There is a 3 hour walk of the Devil's Bit Mountain, a Sean Nós Dancing workshop and an historical walking tour of the town with members of the Historical Society sharing their vast knowledge. The Borris Bothy, which is a new community craft shop and tea rooms, will also be opening on the weekend. A craft fair will have a number of local craftspeople and artisans selling their produce. On Saturday night there will be a Variety Concert showcasing local and visiting talent which promises to be a wonderful nights entertainment.
Sunday 6th has a Family Fun Day in the Town Park with a host of activities. Ireland's Strongest Man, Kevin Murray, will put on a display. There is tug 'o war and sheaf tossing contests, plenty of sundry activities for kids to enjoy, a BBQ and a Vintage Tractor Drive. You will also have the chance to win a 'Sweet Taste of Ireland'!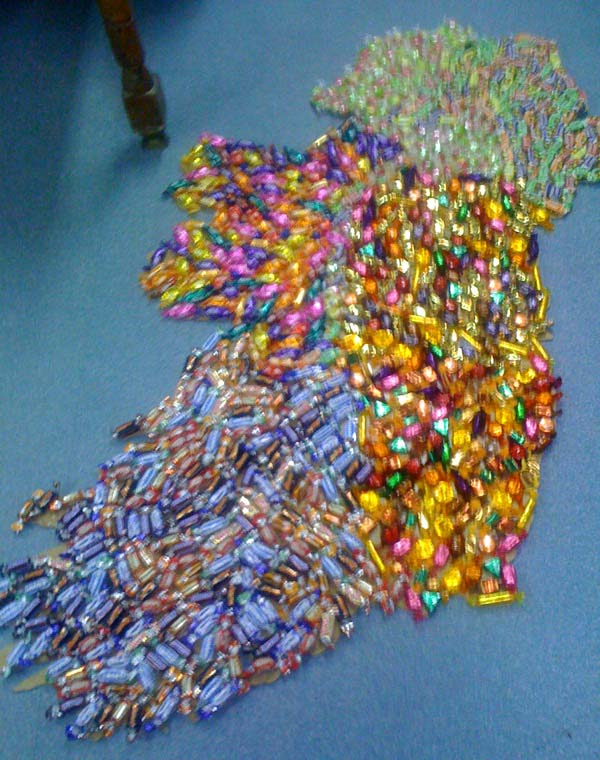 Throughout the afternoon a
Busking Competition
will see talented musicians competing for some great prizes on the streets of the town (to register to enter the busking competition go to
borrisoleighfestival.com
).
The Pink Ribbon Events sponsored by Centra in aid of the Irish Cancer Society will be a huge attraction. You can try your hand to score a goal past Tipperary Senior Goalkeeper, Brendan Cummins. Be in the park on Sunday and try your luck. Other members of the Tipperary panel will be there too, so you can enjoy a bit of a puck about with them. Fancy a game of soccer with a twist? Then you've got to try 'Bubble Soccer'! It's like a cross between regular soccer and bumper cars! Players 'wear' a transparent inflatable bubble around their bodies, with just their legs free to run and kick the ball. Phone Michael Kinane on 087-2310941 to book your game, entry fee €5 per player. If that's not enough for you there's also Sumo Wrestling and a marquee with food tasting and party games.
There will be live music in The Square from 5pm onwards, starting off with Social/Old Time Dancing. There will also be a celebration honouring the Juvenile Champions of 1963. Later on well known and popular bands Out'a Diesel, The Baby Powers and Silver Dollar will entertain the crowds for the night.
For further details or to register for events if required visit www.borrisoleighfestival.com or email info@borrisoleighfestival.com. You can also follow updates on Facebook and Twitter.

---
Gratitude Ceremony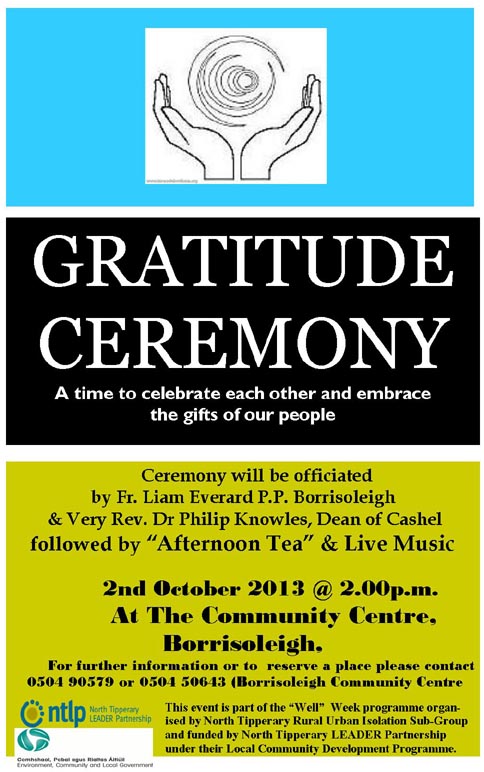 ---
Bric a Brac collection
Bric a Brac collection will take place at Fiona Ryans, Sli Aoibhinn on Wed 25th & Thurs 26th Sept from 7:30 to 9:30 pm. Contact Fiona Ryan on 087-1417263 or Fiona Max on 087-2169150 for information or to leave items outside of these times.
Books, toys, ornaments & any other small items welcome.
NO clothing of furniture please.
---
Yoga Classes
Yoga Classes will take place in the Community Centre beginning Wednesday 16th October, 2013
12pm – 1pm €30 for three classes
and
7pm – 8:10pm €33 for three classes
Teen Yoga Wednesdays 5:45-6:45pm €24
Yoga for children also coming soon!
Contact Marie Mills for any queries 086 1778369 www.yogamariemills.com
---
Best Wishes & Thanks
We would like to wish our Committee member Michael Barry every good wish on his departure from Borrisoleigh. Michael was one of the founder members of the Website Committee back in 2007 and worked tirelessly to ensure the project became a reality. He has been actively involved in the running of the site ever since and will be sorely missed. Many thanks from the Borrisoleigh Development Association and especially his fellow Website Committee members.
---
Camoige Notes

Underage: Our under 14's had their third round of the league away against Clonoulty on Tuesday the 17th September. Unfortunately things didn't go well for them and they recorded a loss. The under 12's had a challenge against Holycross on Saturday evening in the park. They played well. The under 8's had a challenge match against Holycross on Thursday evening they also played well and enjoyed the game.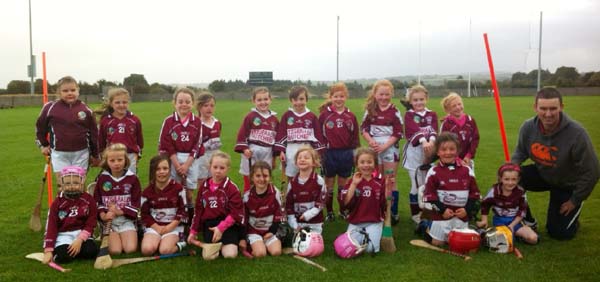 Intermediate Team: Semi-Final against Templemore got off to a flying start on a beautiful Sunday afternoon in the camogie grounds the Ragg in front of a large home support. Playing against the wind in the first half they rocketed ahead with the score at half time being 3-8 to 0-4. With the wind in the second half they ploughed on putting another 3 goals and four points on the score board before Templemore registered their first score in the second half. The score at full time was Borris-Ileigh 7-15 Templemore 1-5. Borris-Ileigh: Carmel O'Brien, Michelle Ryan, Shauna Rabbitte, Niamh McGrath, Marie Ryan, Julie Kelly (Capt), Nora O'Brien, Chrissy Kenny, Teresa Ryan, Moira Dooley(6-1), Deirdre Corcoran(0-3), Nicole Walsh(0-8), Niamh O'Donoghue(0-3), Mary Bradshaw(1-0), Noirín Stapleton. SUBS: Grace O'Mahony for Michelle Ryan, Jane McCormack for Noirín Stapleton, Aoife Delargy for Nora O'Brien, Aisling Kiely for Moira Dooley, Clóda Scanlon for Mary Bradshaw. The second semi-final between Eire Og Annacarthy and Shannon Rovers went to extra time but Annacarthy won out in the end. So the final is now Borris-Ileigh V Eire Og Annacarthy on Sunday the 6th October at 2 p.m. in the Camogie Grounds The Ragg.
Administration: The club will be holding another clothing collection again on Saturday the 12th October please bear us in mind if doing a clear out. Best of luck to our Senior Hurlers who are in the County Semi-final against Loughmore on Sunday the 29th at 3.30 pm in Semple Stadium. Camogie club merchandise now available Hoodies, tracksuits, t-shirts, jerseys and raincoats available. See Advertising Section of www.borrisoleigh.ie for pictures. If interested please contact Caroline at 086 1522716. You can also follow us on Facebook.
---
Borrisoleigh Development Association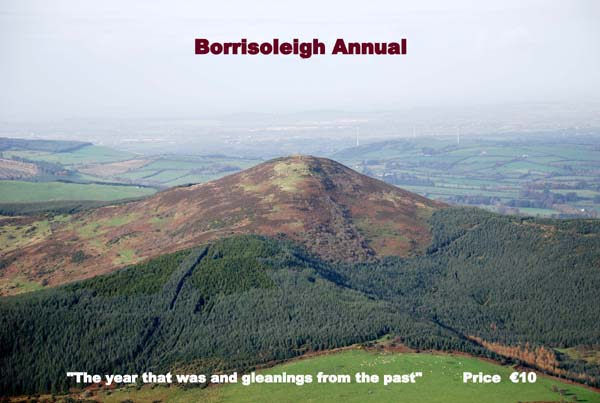 Borrisoleigh Annual 2013
It is that time of the year again and this year the Borrisoleigh Community Development Association plan to produce another annual. We would be very grateful if the clubs/organisations/schools of the community could once again forward us an article and pictures of the activity of your clubs/organisations/schools during the year of 2013. We are also seeking interesting articles that relate to Borrisoleigh. They can be present day or relate to the past. It would be great if some photos accompanied the articles but we will accept articles without photos. Plus we would like to get articles from people who have left the area, of their memories about Borrisoleigh, or from people who have moved into the area of their experiences in the locality. We would also welcome suggestions that may help us to improve the annual.
We aim to launch the annual on the Fair of Borris weekend. To enable us to do this we will need all articles and photos by Friday the 25th October 2013. Can all articles be sent in word if possible with photos as separate attachments to this email address borrisoleighannual@gmail.com. Once again your assistance in the production of the 2013 annual will be appreciated.
---
Wedding Bells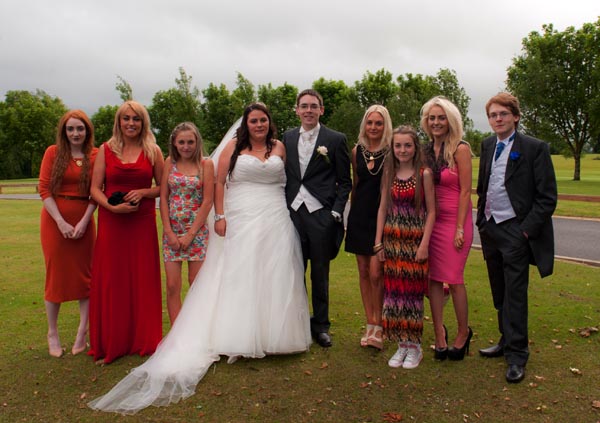 Conor Kenny and Geraldine with his cousins – Niamh Connors, Christina Colley, Karla Colley, Siobhan Colley, Eve Colley, Natasha Colley and his brother Ciaran.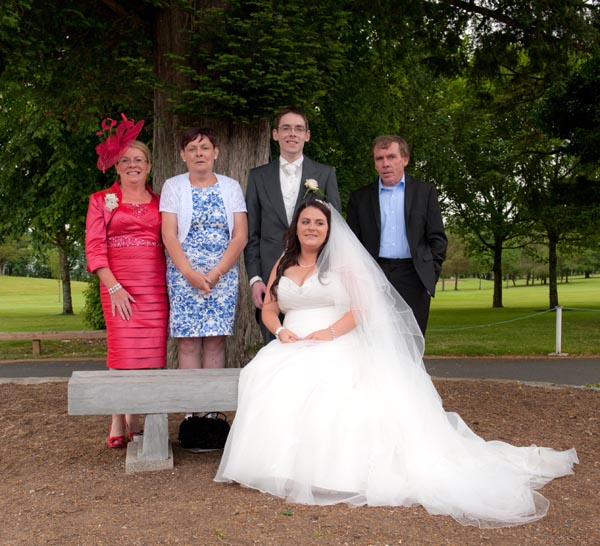 Conor Kenny grandson of Bill & Joan Connors and his bride Geraldine pictured at their recent wedding along side Conor's mother Mary, his aunt Josephine and uncle Martin.

---
Borris Ileigh Juvenile Notes


U8 Hurling: Pride of place this week goes to our U8 hurlers who played in the Meagher Cup at the week end. After defeating Upperchurch in the first game they went on to play Drom Inch in the final. The final turned out to be a great game with Borris Ileigh building up a lead early in the second half. Drom Inch responded well to level the game with a couple of late goals. The game then went to extra time which also failed to separate the teams. As neither team deserved to loose it was decided both teams would share the trophy for six months each. In the second game Upperchurch defeated Templederry and were presented with the O'Dwyer Cup. Thanks to Rose Stapleton who presented the trophies and to Sean McCormack who presented the medals. Thanks also to the referees, mentors, Club Officials, Parents and anyone who helped out in any way on the morning.
U10 Hurling: The Annual Mick Prior tournament takes place next week end with Borris Ileigh, Drom Inch, Moneygall and Moycarkey Borris taking part.

U13 Hurling: We played our U13 Plate final against Shannon Rover \ Gaels last Friday evening in Kilcolman and were defeated 2-04 to 1-05. The concession of two first half goals made the task more difficult. However credit to the team who put in a tremendous amount of work in the second half against the wind to loose out narrowly. Thanks also to the mentors, parents and supporters who travelled with, encouraged and supported this team all year.
---
Changes to Mass Times in Borrisoleigh & Ileigh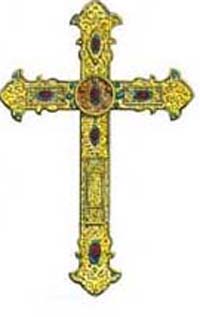 From Monday September 23rd 2013 Mass Times will be as follows:
Sacred Heart Church Borrisoleigh
Monday to Friday: Mass at 10am
(No Saturday morning Mass)
Saturday Evening: Mass at 8pm
Sunday: Mass at 11am
Ileigh Church
Sunday: Mass at 9.30am
---
Marian Hall Lotto
24/09/2013
2, 5, 27, 28
No Jackpot Winner
1 Match 3 @ €150
Margaret Bourke, Seskin, Upperchurch
Next Week's Lotto Jackpot
€13,000
---
Pic of the Past…….down memory lane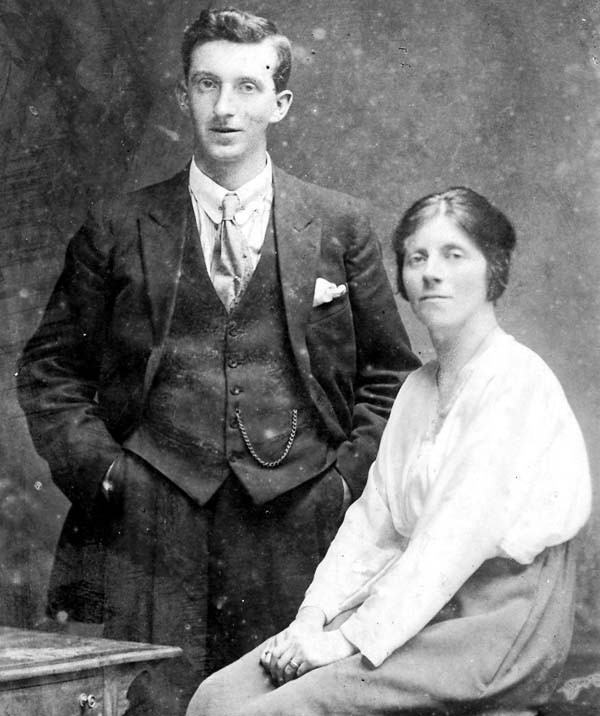 Tim and Margaret Costello, Post Office, Pallas Street, grandparents of Mary who is Postmistress at present
---
Your Website Needs You
Committee: Enda Ryan, Noreen Fahy, Margaret Cowan, Marie McGrath and Aileen Óg Groome

Many thanks to all those who contributed photographs and news items. Remember, we need you to continue to send us material so that we can keep our website current and interesting.

Send your email to: info@borrisoleigh.ie
Also, if you like what you see and want to leave a comment, remember to use the Guestbook!

While we make every effort possible to ensure that the information contained in this Website is accurate and complete, we cannot accept any legal liability as a result of the inaccuracy or incompleteness of the information presented to users of this site