Charity Cycle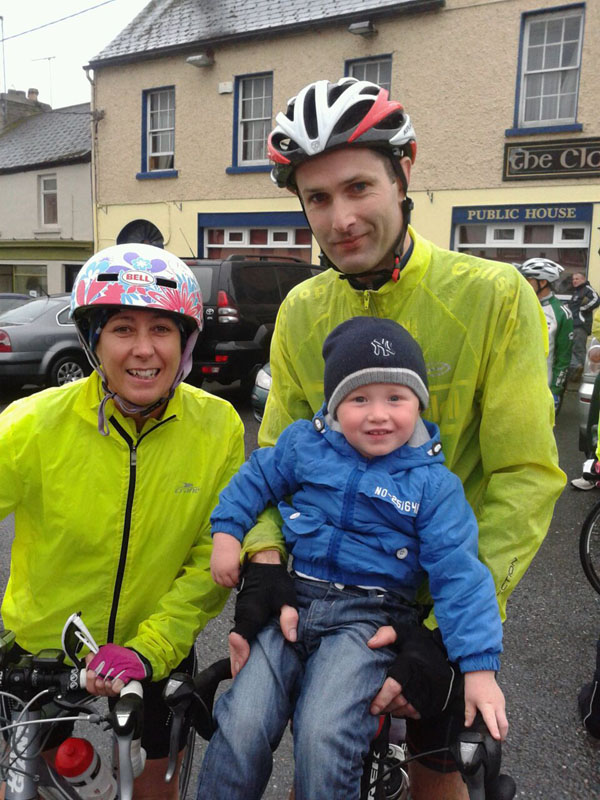 Darragh Grogan with his godparents Lorraine Stapleton and Conrad Kennedy who both took part in the 80km charity cycle Sunday morning in support of Pieta House Roscrea. Well done Lorraine and Conrad and all the other cyclists who took part for such a great cause.
---
Borrisoleigh Charity Cycle 2013
In atrocious weather conditions almost 70 cyclists set off from Borrisoleigh last Sunday morning in support of this years chosen charity Pieta House Roscrea. While numbers were down on last year the amount of cyclists was phenomenal considering the weather and other events taking place that day. 20 cyclists took on the 50 mile route and over 45 cyclists completed the 25 mile event.
The strong wind and driving rain made for very tough conditions particularly when turning for home at Rathdowney and Templemore but thankfully although tired and wet all returned safely to Borrisoleigh to the Community Centre. Inside we enjoyed well earned refreshments prepared and served once again by the large team of volunteers who ensured that nobody went home hungry.
The success of Sunday's event would not be possible without such volunteers and all of the other people who provide their time and effort to assist on the day and also provide donations, support and sponsorship when asked. The organisers would like to thank everyone who helped out in any way ensuring another successful outing. This includes the stewards who manned the safety cars at the front and back of each group and carried the refreshments that were available at each stop. The motorbike marshals and Gardaí who ensured a safe passage through all roads and junctions. Ned Ryan who provided support and repairs to the cyclists. Johnstown GAA Club and Templemore Golf Club for the use of their facilities.
Refreshments during and after the cycle were provided by Gleeson Group, Walsh's Costcutters, Donal Hurley's Gala, Shanahans Centra and Stapletons Bakery. The organisers would also like to thank everyone who prepared and served all the refreshments that were available and helped to tidy up afterwards. Thanks also to the Borrisoleigh Community Centre management committee who made the Centre available for the serving of the post cycle refreshments.
Finally well done and thanks to all the cyclists who gave their time and effort to take part on the day and also to their very generous sponsors. We are currently gathering all the sponsorship cards and any outstanding cards and money should be returned as soon as possible to PJ Delaney or Ruairi O' Connell. The presentation of the total sponsorship raised to Pieta House Roscrea will take place in the coming weeks and we will notify people of the date and venue.
---

Texan Visitors to St. Patrick's BNS.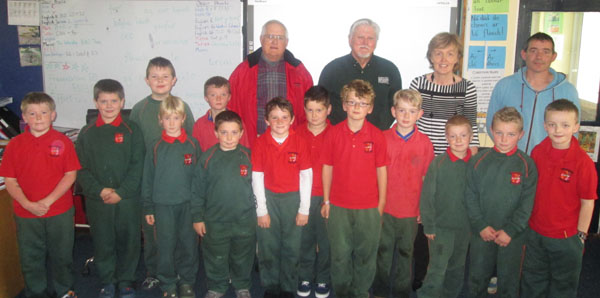 Sean's friends in Third and Fourth with his very special visitors

Pat and Kenny tell the boys about life in Texas and answer their questions
Pupils and staff at St. Patrick's BNS were delighted to welcome two very special visitors to our school on Friday last. Pat and Kenny, Texan friends of the Young family very kindly took some time out from their holiday and give the boys some insight into life in the Lone Star State.
When your reply to 'Fáilte romhaibh' is 'Howdy Part'ner!' you simply can't go wrong with a group of boys who hung on to every word! Stories of cowboys, rattlesnakes, deserts, canyons, oil and hurricanes were enjoyed by all.Mention of the Rio Grande, the Gulf of Mexico, Dallas, Fort Worth and Houston brought geography to life. Thank you, Pat and Kenny, for giving so generously of your time. We wish you a pleasant holiday and hope you will call back to see us next time you visit Borrisoleigh.
---
Fit4Life Templemore Track & Trail Run 2013
We had a good turnout for our 3rd annual Track & Trail Run on Sunday 15th September in Templemore Town Park. 145 entrants crossed the finish line having completed the 4 mile course which started on the Athletic Track and continued around the lake and through the woods in the Town Park before finishing back at the Track. We were fortunate again this year with the weather as after a very wet and windy morning, the sun came out and it was a nice afternoon for running. The first man home was Tony Fogarty (Thurles Crokes), followed by Conor Tierney (East Cork) and Andrew Smyth (Coolquill). Marie Fitzgibbon (Thurles Crokes) was the first of the ladies to cross the line, followed by Eileen McCullagh and Claire Kelly (Templemore).
We want to thank all who took part, a donation from the proceeds will be made to North Tipperary Hospice. Thanks also to the volunteers who helped with stewarding the course, brought sweet treats and looked after the catering in the clubhouse afterwards and to Templemore Town Council for their work preparing the Town Park. We also wish to acknowledge the support of Tipperary Mineral Water and Stapleton's Bakery, Roscrea who provided the water for those taking part and the bread for the sandwiches afterwards. The services of the massage therapists from Templemore College of Further Education were much in demand after the run so their presence was very much appreciated and finally thanks to Julie Tarrant of Forever Living Products for distributing samples of her products to participants. Full results are available on the Fit4Life Templemore Facebook page and the Templemore AC website. We will also be posting some photos from the day on Facebook.
---

Trad for Kids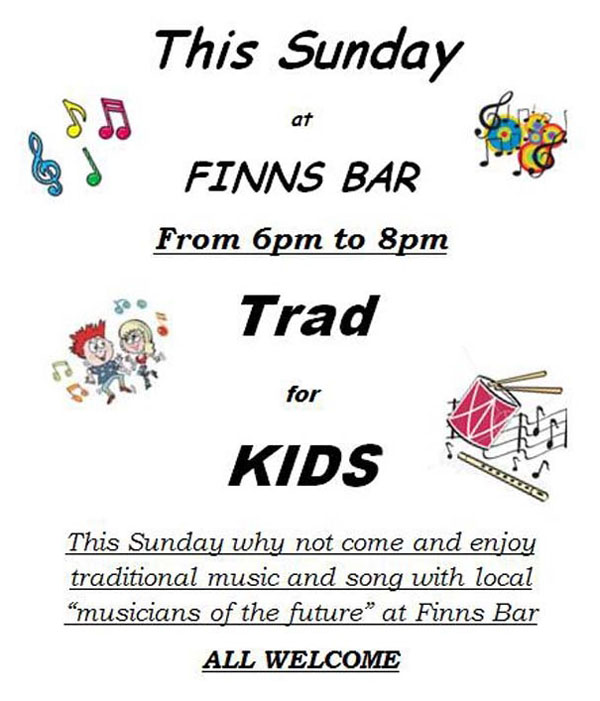 ---
Borrisoleigh Gathering Festival
Painting
As we said last week and it's worth repeating, well done to everyone who has helped out in painting around the town. Special mention also has to go to the fantastic mural at the old Bank of Ireland site. Well done to all involved.
There will be more painting carried out this Saturday 21st Sept. meet at 10am. by the Garda Station. Volunteers are especially needed for the last few painting sessions to ensure as much of the town is painted as possible. Menfolk not afraid of climbing up ladders especially welcome!
Busking Competition Open for Registration
The Busking Competition being held on Sunday 6th October is open for registration. Entry is open to all ages. The top prize is a half day professional recording session in Middlewalk Recording Studios in Cloughjordan, Co. Tipperary. Who knows what that opportunity could lead to? A range of other prizes for different categories include vouchers from McQuaids Traditional Music Shop in Nenagh and Bookworm in Thurles. So tune up your guitars, wax up your fiddle strings and get your singing voice into fine fettle. With all the talent that is around the area, it should be a great occasion.
Closing date for registration is Monday 30th September. Entrants can register online at the festival website.
Bubble Soccer
Fancy trying something completely different?
At this years Borrisoleigh Gathering Festival you can try your hand (or feet) at the zany game that is Bubble Soccer. It's like a cross between regular soccer and bumper cars! Players 'wear' a transparent inflatable bubble around their bodies, with just their legs free to run and kick the ball. Check out this hilarious video below to get a better understanding of what it's about click here.
The Bubble Soccer is taking place on Sunday 6th October in the Town Park during the Family Fun Day. It is being run by Centra as part of their Pink Ribbon Day Fundraiser in aid of the Irish Cancer Society.
Bookings are now being taken to take part in what should be a very and entertaining event at the festival and only costs €5 per player. Phone Michael Kinane to find out more and to book your game on 087-2310941.
Score a goal past Brendan Cummins
Also as part of the Centra Pink Ribbon fundraiser you can get a chance to test your goal scoring skills as Tipperary Senior Hurling Goalkeeper Brendan Cummins stands in goals.
Bric a Brac collection for Family Fun Day on Sunday Oct 6th
Bric a Brac collection will take place at Fiona Ryans, Sli Aoibhinn on Wed 18th & Thurs 19th Sept from 7:30 to 9:30pm and on Wed 25th & Thurs 26th Sept from 7:30 to 9:30 pm.
Contact Fiona Ryan on 087-1417263 or Fiona Max on 087-2169150 to leave items outside of these times.
Books, toys, ornaments & any other small items welcome.
NO clothing or furniture please.
Thanks to all our sponsors
We would again like to thank all the local businesses that have kindly donated to the festival. A full list of sponsors is available on the festival website.
We would urge everyone to support local businesses as best they can. They are a vital part of the local economy. Money spent locally stays local. Watch this video to see this in action.
Keep up to date
To ensure you are kept up to date with developments regarding the festival you can join us on Facebook, Twitter and of course by visiting the festival website
---
Leaving Cert Class of 1993 Re-union
The Leaving Cert Class of 1993 from St Josephs College are hoping to have a 20 year re-union to co-incide with the Gathering Celebrations in Borrisoleigh.
We are meeting up after 8pm on Saturday the 5th in Stapletons Bar , We invite everyone that was in the class to join us , or if any of you know anyone that was in the class please let them know as we do not have everyones contact details .
Hope to See everyone there!
Find us on Facebook called Class of '93 st.josephs Borrisoleigh 20 year school reunion
www.facebook.com/groups/369978803061250/
---
Camogie Notes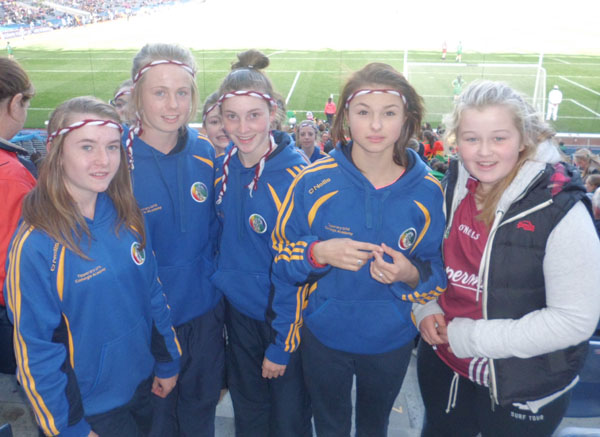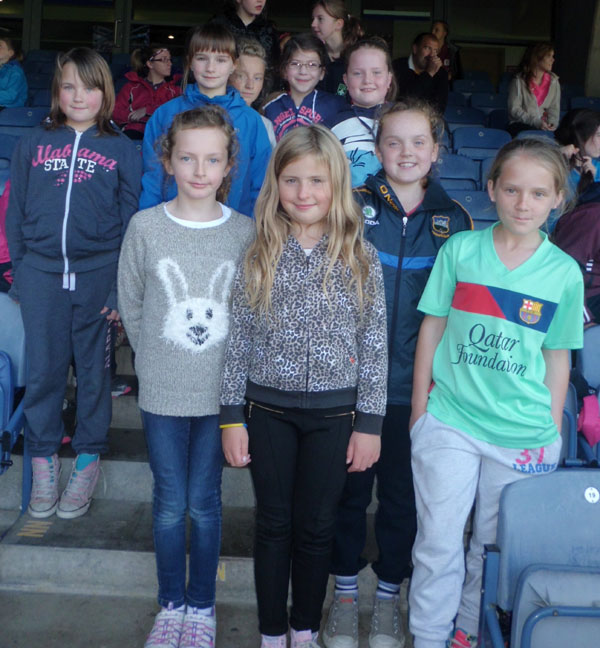 All Ireland Day in Croke Park
Underage: Our under 10's had a challenge is against Drom on Thursday the 12th September, they displayed some lovely camogie skills well done girls. There will be another challenge against Holycross this Thursday for the under 6's, 8's 10's and 12's. Our under 10's will have a cluster blitz in Kiladangan on Saturday morning. The under 14 league got off to a great start with a win over Roscrea on Tuesday the 10th September. The second round of the league due to be played against Holycross on Friday the 13th was post-phoned on account of the county under 14's being out over the weekend. Third round of the league is away against Clonoulty on Tuesday the 17th September.
Our under 10's through to minors had their trip away which this year was, the Liberty Insurance All Ireland Camogie Finals triple header on September 15th in Croke Park. Laois and Kildare met in the Premier Junior final at noon; Limerick and Galway in the Intermediate at 2.00pm and Galway faced Kilkenny at 4.00pm. The All Ireland Camogie Finals is the biggest day on the Camogie calendar. The club was delighted to be able to organise this trip. They set off from Borris at 9 am with packed lunches and a change of clothes. Three of our group were also in the parade representing underage Tipperary Camogie prior to the Match. There were three All-Ireland trophies up for grabs on the day the junior final where Kildare defeated Laois, the intermediate where Galway defeated Limerick and the senior final where again Galway defeated Kilkenny. It was great for the girls to see camogie played at this level. On the way home they stopped for a McDonald's in Newbridge arriving back in Borris at 9.20pm tried after the long but enjoyable day.
Intermediate Team: Semi-Finals have been set for Sunday the 22nd September. We are playing Templemore at 1pm followed by the second semi-final of Shannon Rovers against Eire Og Annacarthy at 3 pm. Both games to be played in the Camogie Grounds the Ragg.
Administration: The club will be holding another clothing collection again on Saturday the 12th October please bear us in mind if doing a clear out. Well done to all our members who got their junior certificate results this week. Well done to the Senior hurling panel who defeated Eire Og Annacarthy and are now also in a county semi- final. Camogie club merchandise now available Hoodies, tracksuits, t-shirts, jerseys and raincoats available. See Advertising Section of www.borrisoleigh.ie for pictures. If interested please contact Caroline at 086 1522716. You can also follow us on Facebook.
---
Borris Ileigh Juvemile Club Notes
The 10th annual U8 Meagher Cup takes place next Saturday morning in Borrisoleigh with Borris Ileigh, Templederry, Drom Inch and Upperchurch Drombane taking part. This trophy was presented to the Club by Neil O'Dwyer on behalf of the Meagher family of Anfield. For the record since this cup was first played in 2004 it has been won by Drom Inch on five occasions (04,05,06,07, & 2010) Borris Ileigh on 3 ocassions (08,09 & 2012) and Upperchurch won in (2011).
U13 Hurling Plate. Last Friday evening our U13 hurlers played Burgess in the plate semi final and emerged victorious on a scoreline of 3-15 to 2-07. We now play Shannon Rover Gaels in the final on this Friday evening at 6pm in Kilcolman. Best of luck to all concerned. Your support for the final would be appreciated.
The U10 Mick Prior tournament will take place on Saturday week 28 September. This year Borris Ileigh, Moneygall, Moycarkey Borris and Drom Inch will be participating.
---
Borris-Ileigh GAA notes
Development: As many have seen over the past few weeks there was been a lot of great work done on the new field and that there is a nice cover of grass now coming on it. We ask that people DO NOT walk, run or let their dogs out across the new field as it is very susceptible to damage at the moment. We also ask parents to be vigilant of their children in the park as there is still work ongoing.
Online: Check out our website www.borris-ileighgaa.com for further news, photos and match reports. You can also follow us on Twitter at @Borris_GAA or find us on Facebook.
---
The Borris Bothy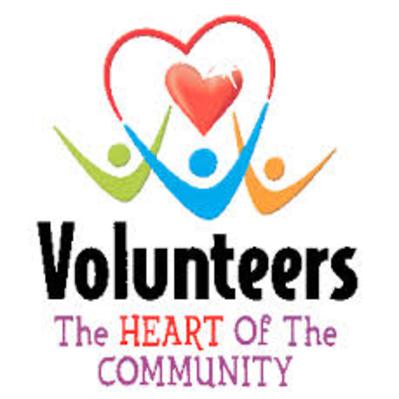 VOLUNTEERS REQUIRED FOR THE GATHERING WEEKEND and BEYOND…
ANYONE INTERESTED PLEASE MESSAGE THE BOTHY FACEBOOK PAGE/ EMAIL: tiarabelledesigns@gmail.com
WE ARE LOOKING FOR VOLUNTEERS FOR AS LITTLE AS A COUPLE OF HOURS TO ENJOY THE BUZZ OF THE BOTHY OPENING AND THE GATHERING WEEKEND. WOULD BE GREAT TO HAVE YOU ON BOARD.
We will also be looking for volunteers to help with the running of The Bothy after the Gathering so if you are interested please contact us and we can give you more information.
Thank you also for the donations thus far. We would appreciate anything you can donate: cups & saucers, tablecloths, tables, dressers…. We will be in The Bothy on Thursday evening, 19th of September , 19:00 onwards if anyone would like to drop any donations in. Should you require anything uplifted please contact the Facebook or email tiarabelledesigns@gmail.com
---
Marian Hall Lotto
17/09/2013
2, 21, 25, 28
No Jackpot Winner
4 Match 3 @ €40 each
Joe Holland, Mountgeorge
Noreen Young, Gortnacranbeg
Shauna & Mark Rabbitte, Borrisoleigh
Paddy Mulrooney, Cloughjordan
Next Week's Lotto Jackpot
€13,000
---
Your Website Needs You
Committee: Enda Ryan, Noreen Fahy, Margaret Cowan, Michael Barry, Marie McGrath and Aileen Óg Groome

Many thanks to all those who contributed photographs and news items. Remember, we need you to continue to send us material so that we can keep our website current and interesting.
Send your email to: info@borrisoleigh.ie
Also, if you like what you see and want to leave a comment, remember to use the Guestbook!
While we make every effort possible to ensure that the information contained in this Website is accurate and complete, we cannot accept any legal liability as a result of the inaccuracy or incompleteness of the information presented to users of this site