The Borrisoleigh Gathering Festival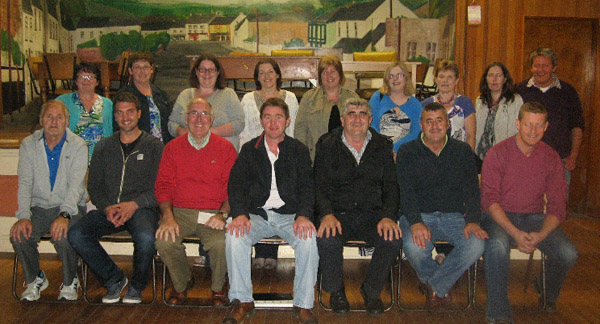 Borrisoleigh Gathering Festival Organising Committee

The Borrisoleigh Gathering Festival Organising Committee are running a
Family Fun Day On

Sunday 6th October 2013 @ 1pm
Bubble soccer, score goal past Brendan Cummins, Tug-o-war, Sheaf toss, Irelands strongest man display, Athletics, Bric a Brac & lots more attractions.
Admission free
Bric a Brac collection
Bric a Brac collection will take place at Fiona Ryans, Sli Aoibhinn on Wed 18th & Thurs 19th Sept from 7:30 to 9:30pm and on Wed 25th & Thurs 26th Sept from 7:30 to 9:30 pm.
Contact Fiona Ryan on 087-1417263 or Fiona Max on 087-2169150 to leave items outside of these times.
Books, toys, ornaments & any other small items welcome.
NO clothing or furniture please.

Thanks to everyone who donated paint at the paint collection.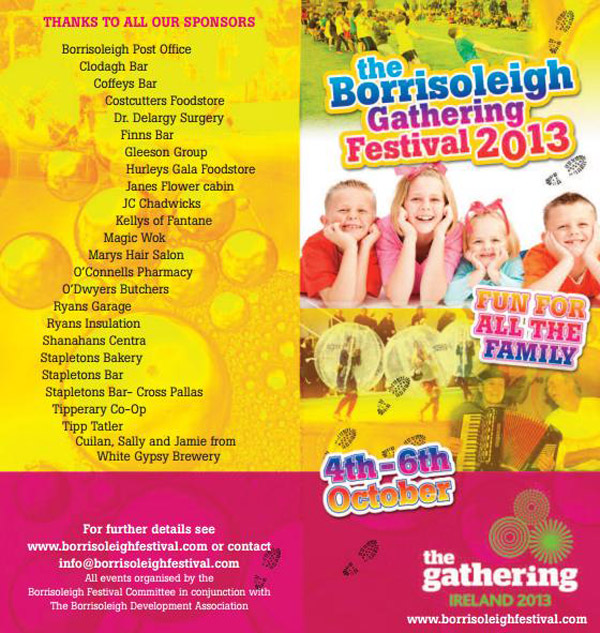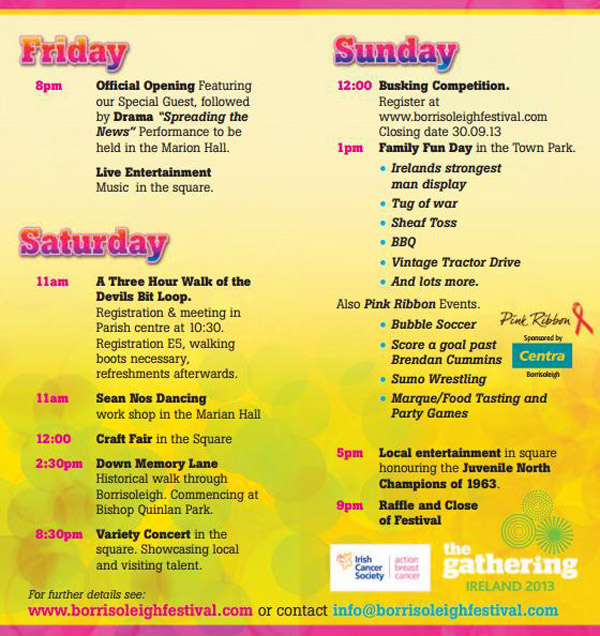 ---
Visit To Fr. Matt Ryan in Brazil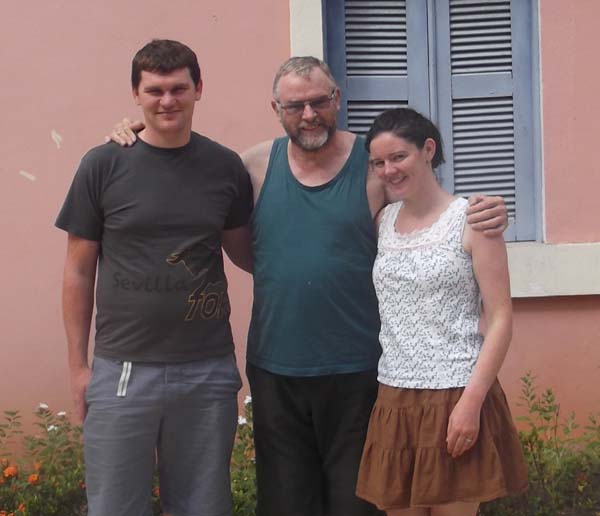 Alan and Laura Ryan with Fr. Matt of their recent visit to North East Brazil

This August, Alan and Laura Ryna of Coleen visited Fr. Matt in his parish of Araioses in Maranhao State in North-eastern Brazil. Fr. Matt has been here for the past year and a half. It is a mainly rural parish, with the people living off the land or fishing. The size of the parish is far greater than Borrisoleigh, where you can travel for an hour and still be within the parish bounds! They met many of the very friendly locals and were given a real Brazilian welcome, despite the language barrier. It was a wonderful experience for them to see the real Brazil and to see the great work being carried out by Fr. Matt, his parish team and the local community to improve the lives of those in Araioses.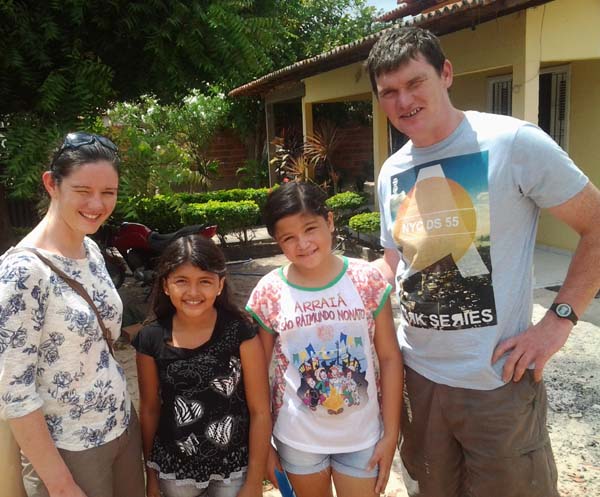 Laura and Alan with two very happy local children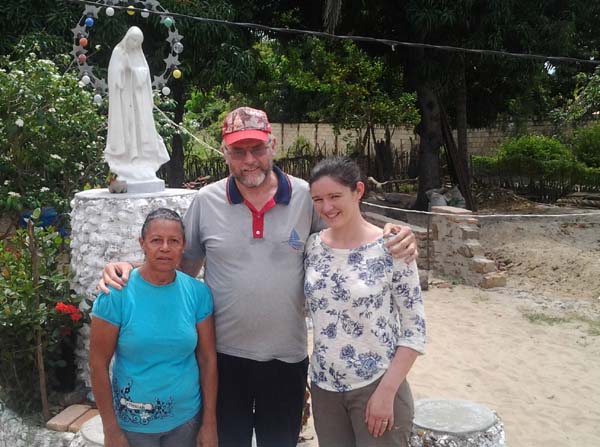 Fr. Matt and Laura with a local lady


At this grotto, the locals are in the process of building a small church. It is an outdoor meeting area at the moment, but not suitable for the wet season. They also hope to build a room to house a class for special needs children, as they currently run the class under the tree in the background.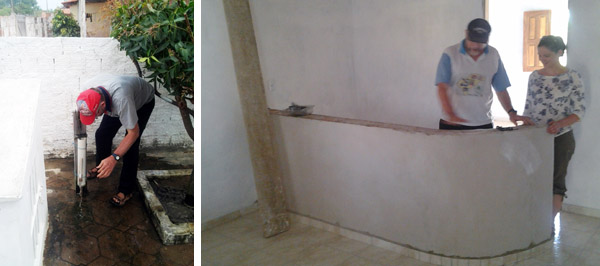 Fr. Matt using a water pump installed in the church grounds. This is one of a number of pumps installed at the churches in the parish since Fr. Matt's arrival, where locals can access clean drinking water. And on the right – The new parish centre – Fr. Matt's current project – He is in the process of refurbishing a building to house the parish office and provide rooms for the parishioners to meet.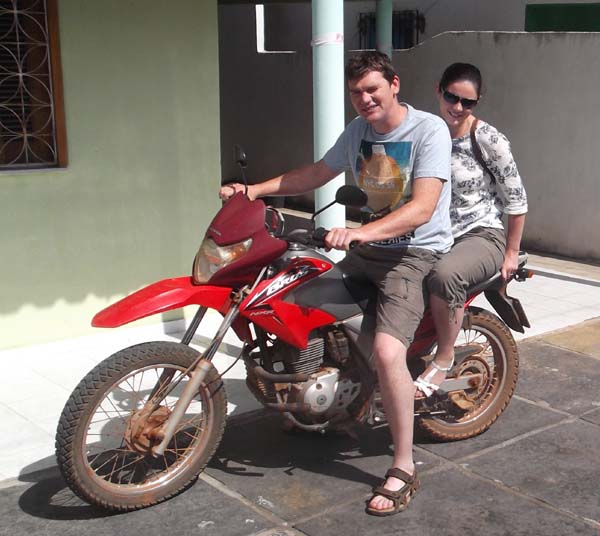 Evel 'Alan' Knievel with his wife and travelling companion Laura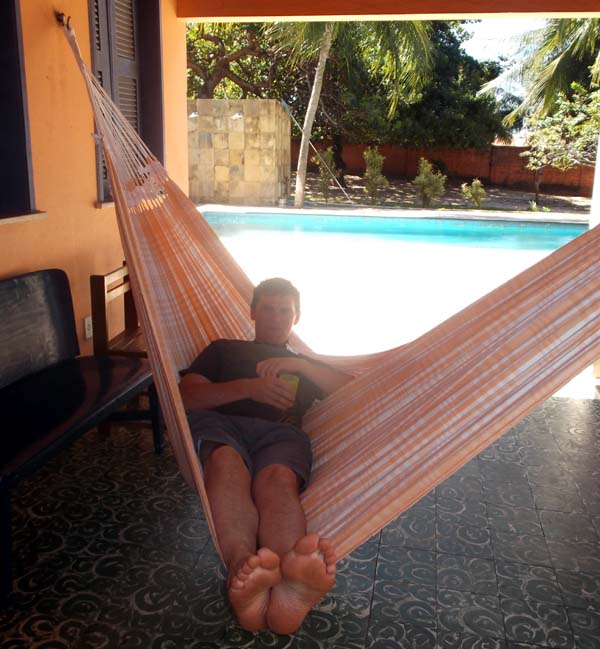 A little R & R for Alan!

---
Set Dancing Classes in Templemore

Templemore Dancing Club will resume their weekly dancing classes in St. Mary's Hall, Templemore
on Wednesday September 4th at 9p.m. Beginners welcome.
---
10th Annual Borrisoleigh Charity Cycle 2013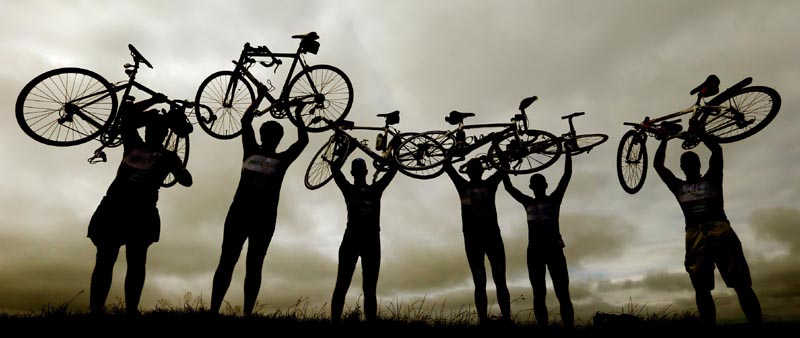 Just under 2 weeks to go to this year's cycle on Sunday 15th of September which is in support of Pieta House Roscrea the Centre for the Prevention of Self-Harm or Suicide. Pieta House is a non-profit organisation that provides a free, specialised treatment programme for people who have suicidal thoughts or engage in self-harming. The Pieta House vision is to provide suicide and self-harm support services within 100 kilometres of everyone in Ireland. Pieta House wants to: reduce the number of deaths by suicide, reduce the number of people engaging in self-harm and raise awareness of the issues of suicide and self-harm. Pieta House offers One-to-One Counselling, Family Support, Self/Family/Friend Referral and Free Professional Therapy.
Hopefully everyone has trained hard and is prepared for the day. For safety purposes everyone cycling should wear a cycling helmet and make sure and wear bright clothes or high vis vest. Also be aware of other cyclists around you and other road traffic and never cycle more than two abreast on the road. The 50 mile cycle will leave the square in Borrisoleigh at 1pm with the 25 mile cycle following at 2pm. Registration will take place from 12.15 in the Square for both cycles and if you need a sponsorship card in the meantime contact Ruairi O'Connell or P.J. Delaney. The goal is to raise as much as possible for this very worthy cause so please try your best to get as much sponsorship as you can.


---
Borrisoleigh Camogie Club News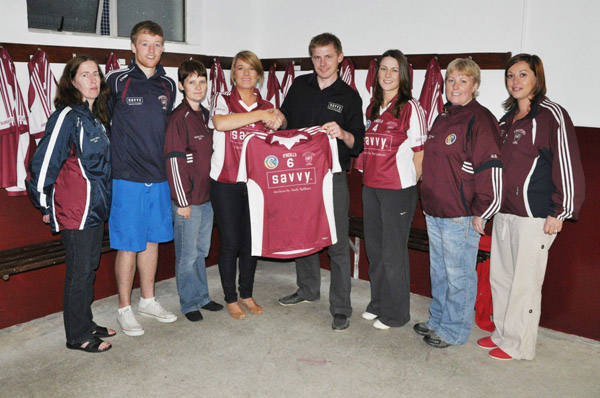 Teresa Kiely, Jody Harkin, Paula Ryan, Julie Kelly, Andy Spillane, Michelle Ryan, Siobhan Stapleton and Joanne Treacy at jersey presentation.
Underage
Our under 8's and under 10's had a blitz match on Friday the 30th August in Toomevara at 6.30pm. They displayed some lovely camogie skills and had a lovely evening of camogie well done girls. Their next challenge is against Moycarkey in Borrisoleigh at 6.30 pm on Friday the 6th. Our under 12's have a cluster blitz at home, teams are us, Drom/inch, Nenagh and Toomevara.
Intermediate Team
Round 2 of the intermediate championship set for Saturday the 31st August at home against Templemore at 6.30 pm went ahead. Templemore had a strong first half going in at half time with a three point lead Borris-Ileigh (0-7) Templemore (2-4). However Borris fought back hard in the second half with the lead changing a couple of times with Borris pulling ahead and winning by four points. Borris-Ileigh (0-19) Templemore (3-6). The third round of the championship is set for Saturday the 7th of September at home at 6.30 pm against Shannon Rovers.
New Jerseys
The club were presented with a new set of Jerseys from Savvy Kitchens. Savvy Kitchens are based on O Donovan Rossa St in Thurles and are run by Borrisoleigh man Andy Spillane. We would like to thank Andy for his generosity and hope that he finds working with Borris-Ileigh Camogie a great success and a boost for business. Check out www.savvykitchens.ie
Administration
The club will be holding another clothing collection again on Saturday the 12th October please bear us in mind if doing a clear out. Camogie club merchandise now available Hoodies, tracksuits, t-shirts, jerseys and raincoats available. See Advertising Section of www.borrisoleigh.ie for pictures. If interested please contact Caroline at 086 1522716. You can also follow us on Facebook.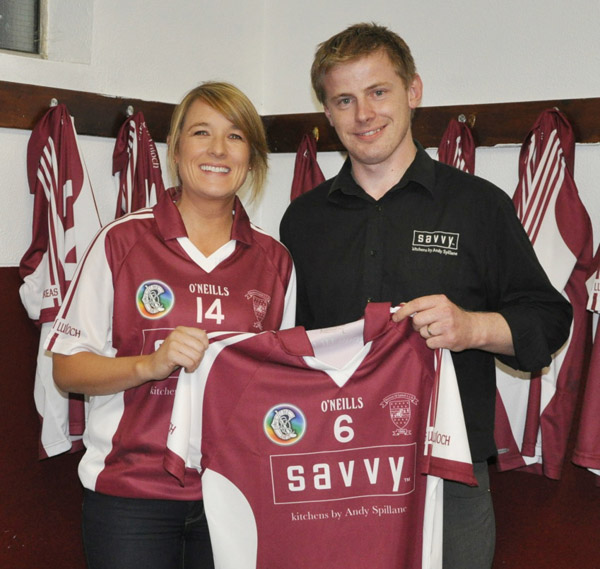 Intermediate captain Julie Kelly accepting jerseys from Andy Spillane of Savvy Kitchens on behalf of the club
---
Paddy Stapleton Fitness Plus Classes

Fitness classes will be running in the Marion Hall from Wednesday the 18th of September for 6 weeks.
The classes run on Wednesday and Friday nights at 8.30pm.
I am currently taking queries and bookings by call/text or on my facebook page; Paddy Stapleton Fitness Plus.
The classes are 5 euro per class, however the payment is made in two blocks of 30 euro for the full 6 weeks.
**This class is tailored for all ages, fitness levels and genders**
It is based on circuit training so you will get a variety
of exercises that concentrate on:
Burning Fat.
Toning Muscle.
Increasing general fitness.
Do not hesistate to contact me regarding any queries.

---
The Borrisoleigh Bothy

Due to the very positive response, your community Bothy is due to open for the weekend of The Gathering in Borrisoleigh- 4th -6th of October and beyond!

We are all very excited about the opening and the work is underway to give the community of Borrisoleigh and visitors a Bothy to be proud of! As we are a community based organisation we would be delighted if anyone has any donations of tablecloths, chairs, tables, chinaware, cake plates…. Also remember its YOUR community Bothy so if you have something that you would like to see in The Bothy please free feel to get in touch. If anyone has any queries or donations please contact:

Jamie Groomes 086 025 8485/ groomser@hotmail.com
Jenny Ryan 087 150 6768/ tiarabelledesigns@gmail.com
Cathy Patton patton.cathy@gmail.com

Also if there are any artists out there that are interested in displaying their work with a view to selling a piece please get in contact with a Bothy representative above.

Thank you. Remember to spread the Facebook Bothy page www.facebook.com/borrisbothy to keep updated with all the news.
---
Borris Ileigh Juvenile Notes
Well done to Eoin Stapleton who was a member of the Tipperary U16B panel which played in the Munster U16 tournament held in Ballylooby at the week end. Well done also to Jerry Kelly who was on the Tipperary U15 A panel for the U15 hurling tournament held in Carrigdhoun which also took place at the week end.
Commiserations to both the U16 and U14 teams who were both knocked out of the championship recently with the U16's loosing to Ballina and the U14's loosing to Moneygall. Both panels gave great commitment during the year and should be complimented. Thanks to both sets of mentors who were meticulous in their preparation and left no stone unturned during the campaign.
The North Juvenile Bord have decided to run an U13 Hurling plate competition commencing soon. Further details next week.
A provisional date of 21 September has been set for the U8 Meagher Cup and 28 September has been set as the date for the Mick Prior U10 Tournament.
---
Senior Hurling
Our seniors take on Carrick Swans in round 4 of the county championship on Saturday afternoon in Holycross at 2:30pm. A win would see us through to a county quarter final while a loss will bring 2013 to a conclusion for our senior hurlers. This is a knock out game so we would hope to see as many supporters there as possible to cheer on the lads.

The Quack in the Trap
We are holding a duck race in the sandtrap on the 22nd of September to help raise funds for the new walking track in the park. Ducks can be bought off all players and committee members for just €5.
Online: Check out www.borris-ileighgaa.com for further news reports and fixtures

---
Marian Hall Lotto
03/09/2013
1, 7, 11, 16
No Jackpot Winner
4 Match 3 @ €40 each
Billy Joe Mitchell, c/o Bingo
Brid Ryan, c/o Coffey's
Alesha & Ava Fanning, c/o Coffey's
Christine O'Connor, Coolderry
Next Week's Lotto Jackpot
€13,000
---
Pic of The Past… down memory lane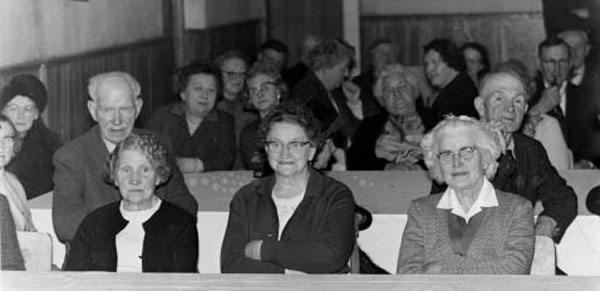 Pat Fogarty of Drom, Margaret Hammond, Bridget Stapleton, Bridget Smith and Bill Callaghan
(This picture was taken in the Marian Hall many moons ago)
---
Your Website Needs You
Committee: Enda Ryan, Noreen Fahy, Margaret Cowan, Michael Barry, Marie McGrath and Aileen Óg Groome

Many thanks to all those who contributed photographs and news items. Remember, we need you to continue to send us material so that we can keep our website current and interesting.

Send your email to:
info@borrisoleigh.ie
Also, if you like what you see and want to leave a comment, remember to use the Guestbook!
While we make every effort possible to ensure that the information contained in this Website is accurate and complete, we cannot accept any legal liability as a result of the inaccuracy or incompleteness of the information presented to users of this site