The stolen car ressembles the colour, make and model of the car in these photos

The owner of a stolen car is asking for your assistance in trying to retrieve it. The details are as follows:
The car, a Green Coloured Ford Fiesta, registration number 03 MH 7589, was stolen from a private residence in the Upper Main Street area of Borrisoleigh between the hours of 7p.m. and 9p.m. on Sunday evening last 3rd March.
Any information that you can give, no matter how insignificant it may seem to you, would be greatly appreciated. If you can assist in any way please contact The Gardai at Borrisoleigh (0504) 51295 or Templemore (0504) 32630. Thank You.
---
Parenting Course in The Community Centre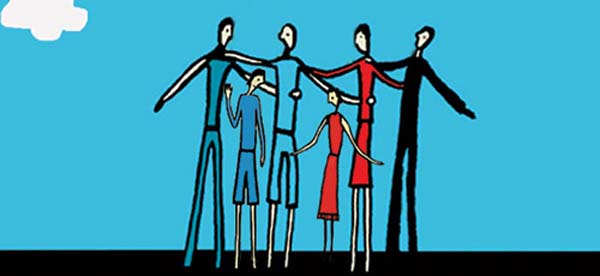 A parenting course will be commencing in the Community Centre, Borrisoleigh, on Wed 13th March at 7.30pm. It is aimed at parents/guardians of children aged 10 years upwards. It will run for 6 weeks. It should be finished at 8.30pm-9pm each Wed.
An information evening on the programme will be held on Wed next (6th March) at 7.30pm in the Community Centre.

It is advisable that anyone who is interested in attending the course should attend the information evening.
The assertive parenting programme will be delivered by Loretto House (Nenagh) – North Tipperary Parenting Support Programme and the More Family Support Project – Templemore.
The programme aims to develop an approach to parenting that is direct, honest and respectful in expressing wants, needs, opinions and f
eeli
ngs. It will also:


1. Help raise self-esteem
2. Assist in modelling appropriate and acceptable behaviour and
3. Help to create and maintain boundaries for all family members.
---
Borris-Ileigh GAA News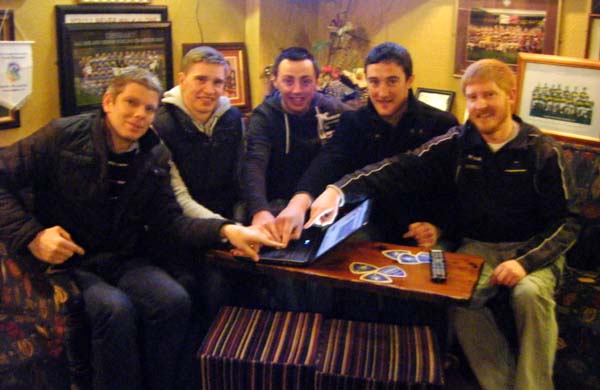 www.borris-ileighgaa.com goes live

White Collar Boxing: Ticket sales have gone exceptionally well and it looks as if Saturday night shall be a sell out. Again, we are appealing to all those intending to go to source a ticket as they shall not be available on the night. Tickets can be got from Cathal Bourke on 087 6138004, Mark Stapleton on 086 8143486 or Gerry Treacy on 086 3958405 or any committee member. They can also be got from any of the boxers. The line up can now also be exclusively revealed. We now have 12 fights with the first one kicking off at 8:15pm sharp. The line up is as follows:

John Joe Maher V Lorcan Looby
Declan Maher V Ciaran Ryan
Nora O Brien V Mairead Higgins
Joe Kenny V Ollie Dwan
Mossy Ryan V Eddie Kinane
Martin Maher V Paddy Kennedy
INTERVAL
Tom Shanahan V Johnny O Connor
Amanda Butler V Brid Looby
David Butler V Jerome Ryan
Ailbe Cummins V Michael Costello
Keith Ryan V Paul Stapleton
David O Connor V David Collins
Lorcan Ryan will be DJing once the boxing is finished so a great, long and very enjoyable night is in store for everybody. Programmes shall also be available on sale outside the venue and inside also for €5. We appeal to people to pick one up as it is also your raffle ticket. First prize is a pair of boxing gloves signed by Matthew Macklin. There shall also be various €50 vouchers for other prizes.
Senior hurling: On this Friday night 1st March we shall play J.K. Brackens in a challenge match at 19:30 in the park. All support is greatly appreciated. Our county league match against Carrick Davins has now been moved to Monday night 4th of March in Carrick on Suir again at 19:30. We shall play Toomevara in the Hogan Cup on the weekend of the 10th of March in Borrisoleigh. Please watch out for confirmation of the time and date. It has also been confirmed that the North championship shall commence on the weekend of the 7th of April. The Junior A league will commence on the weekend of the 23rd of March
.
Fitzgibbon Cup: This weekend see the semi finals and finals of the Fitzgibbon and Ryan cups for 3rd level colleges. The event is being hosted by GMIT with the semi finals taking place on Friday and the finals on Saturday. In the Fitzgibbon Cup Dan McCormack will be looking to add another winners medal to his collection as he lines out for UCC at centre forward against UCD. In the other semi final Mary I play WIT, with whom Tommy Kavanagh is a panel member. In the Ryan Cup, local university LIT Tipperary are through to the semi final against Queens University Belfast. This team, which came up from the Ferghal Maher Cup last year, are managed by Toby Kavanagh and coached by Brendan Maher. We wish all those best of luck and hope they enjoy their weekend.
New Website: Borris-Ileigh GAA club are happy to announce they have launched their brand new website. It was launched last Friday night in Stapleton's Bar amid much wonderment by those watching the proceedings. A huge thank you must go to Niall Cowan who has built this state of the art website for us. Anyone visiting it will testify to its quality, ease of use and general aesthetic good looks. The website can be visited at www.borris-ileighgaa.com We hope to keep it updated on a weekly basis in the next few weeks. Anyone wishing to submit articles can send them to pro.borrisileigh.tipperary@gaa.ie Also if you have any old photos that you think people would like to see please send them in. We encourage people to look around the website and get back to us with any recommendations. There are also facilities on the website to play the club lotto and to become a member of the club. The online lotto facility has become very popular, especially for those overseas and far away, and is of huge boost to the club finances. We would also hope that more people would sign up as members. There are many benefits to this such as an up to date text service, in depth match reports and greater access to inter county tickets.
Club Merchandise: We are happy to announce that for this Saturday only there shall be a 20% discount on all club merchandise which is available at Cathal Bourke's workshop. This is a great offer and a great opportunity to get gear at a great price – you'll be well dressed for the new season!!!
Ticket Deal: The County Board have recently announced a fantastic ticket package for supporters for the coming year. The Premier Gold Club Plus package offers patrons entrance to all adult club games in the county and entrance to all Tipperary senior hurling matches for the very reasonable sum of €200. This is a great offer, especially to those who attend a large volume of matches throughout the season. Application forms can be collected from Lár na Páirce or by sending an e-mail to secretary.tipperary@gaa.ie
The Borrisoleigh Community Website Committee wish all involved in the Borris-Ileigh GAA website every success and hope we can continue to receive regular updates on club activities.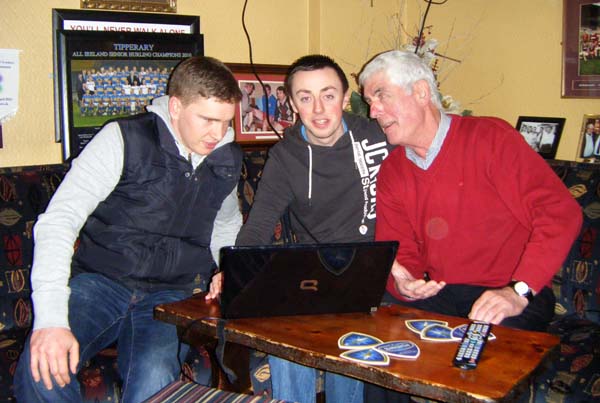 Tony gives the two boys a few tips on web design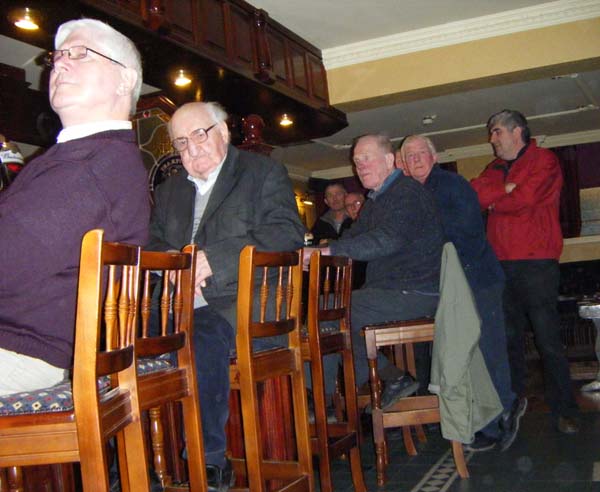 The regulars give their judgement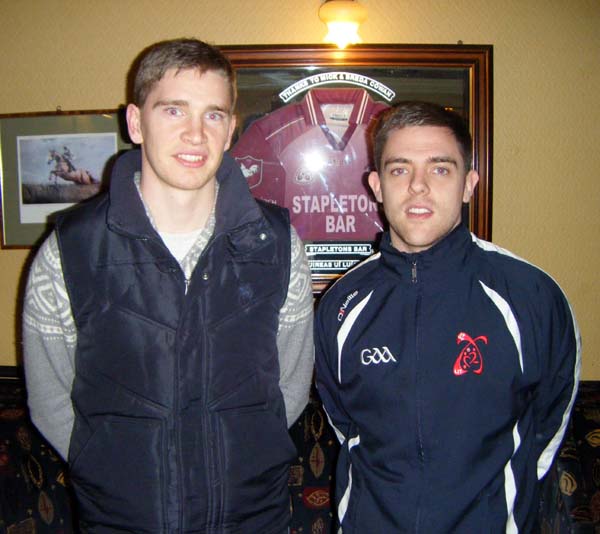 Brendan and Toby ready to bring home the Ryan Cup

---
Borris-Ileigh Camoige Notes

The intermediate panel continue training on Friday at 7pm. Our under 16's continue training at 11am Saturday morning. Training will resume for all our other age groups shortly. The intermediate team is out in the first round of the league on Sunday the 3rd March at 12pm in Templemore.
We are running a clothing collection in conjunction with Bag2TheFuture Fundraising. By getting involved in our Bag2TheFuture collection you have an opportunity to sort through your cupboards and wardrobes and donate any unwanted textiles. These can be returned in any kind of bag. This can include adult and children's clothes, shoes (tied together please), hats, belts, bags, small amounts of bedding and teddies (no duvets, pillows, curtains and towels). The clothes have to be of good quality for reuse in Africa, Asia and Eastern Europe. Our funds will receive 60c a kilo / €600 per tonne which will be a great boost for our fundraising. CanTeen Ireland will also receive an additional 10% from Bag2TheFuture. CanTeen Ireland is a nationwide support group for teenagers affected by cancer. Please try to fill as many bags as you can, don't forget to ask grandparents, friends and neighbours to have a sort out as well! (You can return clothes in any kind of bag).
Please return your bag (or bags!) to us at The Park on Saturday 2nd March or Saturday 9th March between 9.30 and 12.30 and help us have a really good collection! Many thanks indeed for helping us with this unique fundraising opportunity.
Well done to Borris-Ileigh GAA club and Niall Cowan on the launch of their new website www.borris-ileighgaa.com
Camogie club merchandise now available – Hoodies, tracksuits, t-shirts, jerseys and raincoats available. See Advertising Section of www.borrisoleigh.ie for pictures. If interested please contact Caroline at 086 1522716. You can also follow us on Facebook.

---
May She Rest in Peace

Noreen O'Donnell RIP

The death occurred on Tuesday 26th February of Noreen O'Donnell, 5 The Orchard, Borrisoleigh. Her Funeral Mass takes place in the Sacred Heart Church, Borrisoleigh on Thursday 28th February at 11.30am with burial in St. Brigid's Cemetery. We offer our deepest sympathies to her family and friends. May she rest in peace.

---
Clodagh Macra Table Quiz
This Friday the 1st of March the Clodagh Macra Club will be hosting a table quiz in the Clodagh Bar kicking off at 9pm. A team of four for €20. Raffle and great craic guaranteed on the night! Hope to see you all there! Your support would be greatly appreciated.

---
Information wanted!!!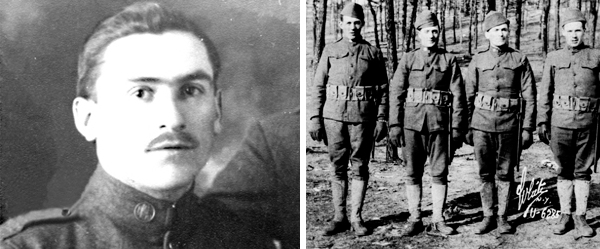 Cprl. Lewis is 2nd from right.
Cprl Lewis Ryan, born Coarsepark, Borrisoleigh 1890, emigrated to USA aboard the SS Carmania Sept 25th 1912. Served in 135th Infantry Regiment 77th Division US army. Killed in Argonne forest France whilst leading a reconnaissance against German machine gun posts, 7th Oct 1918. Buried in Meuse-Argonne US Military Cemetery, France. Lewis was an uncle of the late Tommy & May Kinane.
The above pictures and wording were featured in our Website News on 10th November 2012. Can the person who forwarded this information to us In October 2012 please email info@borrisoleigh.ie as a member of the website committee has been approached by someone interested in making contact with the person who submitted same.

---
Marian Hall Lotto
26/02/2013
6, 15, 17, 23
No Jackpot Winner
1 Match 3
Tina Lyons, Main Street, Borrisoleigh
Next Week's Lotto Jackpot
€11,900
---
Pic of the Past……..down memory lane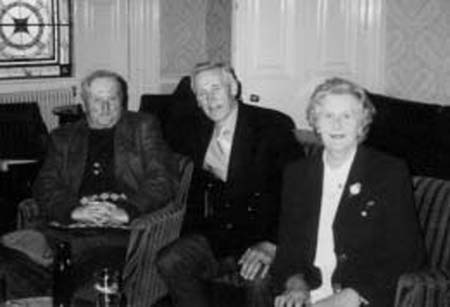 Three Cousins
Danny Lanigan-Ryan, Bob White and Natalie Ryan

---
Your Website Needs You!
Committee: Enda Ryan, Noreen Fahy, Margaret Cowan, Michael Barry, Marie McGrath and Aileen Óg Groome
Many thanks to all those who contributed photographs and news items. Remember, we need you to continue to send us material so that we can keep our website current and interesting.

Send your email to: info@borrisoleigh.ie

Also, if you like what you see and want to leave a comment, remember to use the Guestbook!
While we make every effort possible to ensure that the information contained in this Website is accurate and complete, we cannot accept any legal liability as a result of the inaccuracy or incompleteness of the information presented to users of this site