St.Therese's N.S. School Open Evening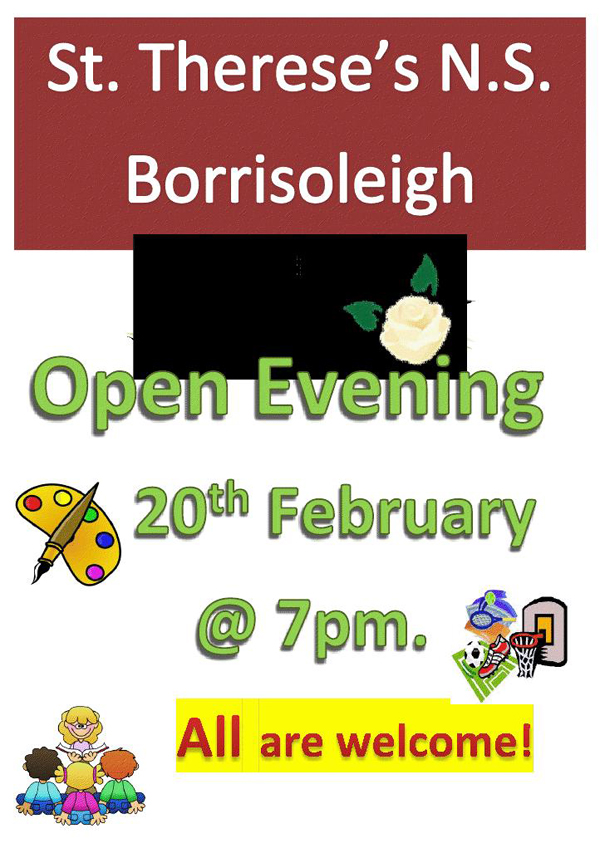 ---

Building snowmen at St. Theresa's N.S.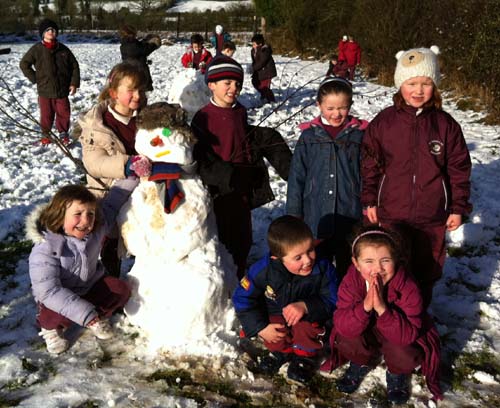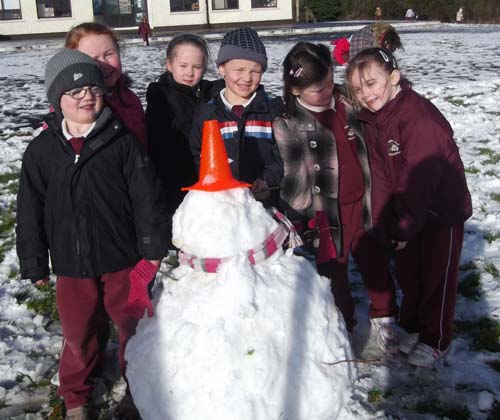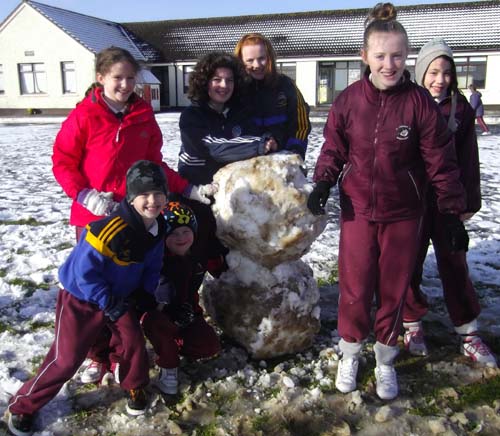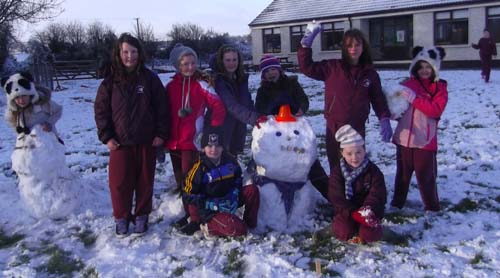 Some photos of the children of St. Theresa's enjoying some of the early spring snow, Tuesday 5th February.
---

Borris-Ileigh Camogie Notes

Well done!!!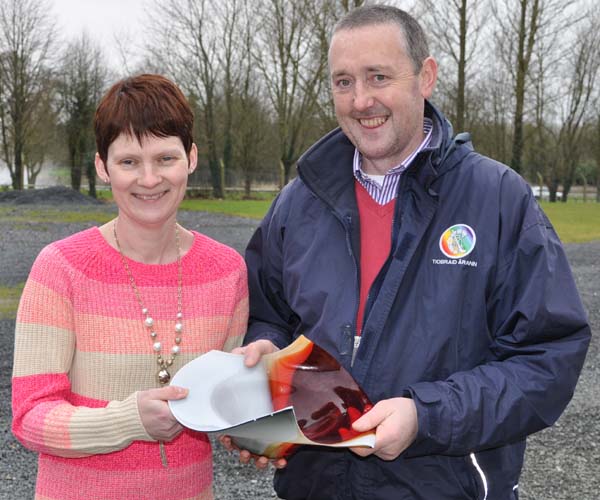 Joe Cahill Chairman County Board with Paula Ryan Borrisoleigh Tipperary Camogie volunteer of the year

Volunteers are the bedrock of the Camogie Association. In view of this the Camogie Association launched a County 'Volunteer of the Year' Award to acknowledge the tremendous work carried out by volunteers within the Association. Well done to our Paula Ryan who won Tipperary Camogie Volunteer of the year for 2012. The Club nominated Paula for her outstanding work at both underage and adult level, she also keeps the Tipperary Camogie website up-dated, Paula is a very worthy winner.
The intermediate panel were back training last Friday, with training to continue next Friday at 6.45pm. Our under 16's are back training at 11 am Saturday morning. It is hoped to start back the under 14's on Thursday just awaiting confirmation of a venue availability.
Club membership is now due adults €35 and juveniles €15. All players and adults involved with the club are required to pay membership which covers the cost of insurance and registration. A registration event will take place on Saturday the 16th February from 10.30 am to 12.30. If you can't attend at this time please contact Paula. Sorry for short notice but County Board needs membership details soon. Our next committee meeting is Tuesday the 19th February at 8p.m. Can all committee members please attend.
Well done to the GAA club on their public meeting, a good turn out with a lot of new ideas for the club to digest. Well done and congratulations to Borrisoleigh Scor on winning North Tipperary Club of the year.
Camogie club merchandise now available Hoodies, tracksuits, t-shirts, jerseys and raincoats available. See Advertising Section of www.borrisoleigh.ie for pictures. If interested please contact Caroline at 086 1522716. You can also follow us on Facebook.
---

Borrisoleigh Community Centre Ltd


Pallas Street, Borrisoleigh
0504 50643
Borrisoleigh Community Centre Ltd. will hold their Annual General Meeting on Monday February 18th at 8pm in the Community Centre.
All interested persons and user group representatives are invited to attend.
---
St. Patrick's BNS

Enjoying the recent snowfall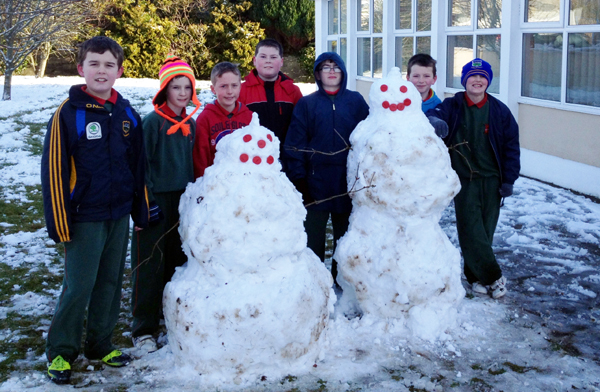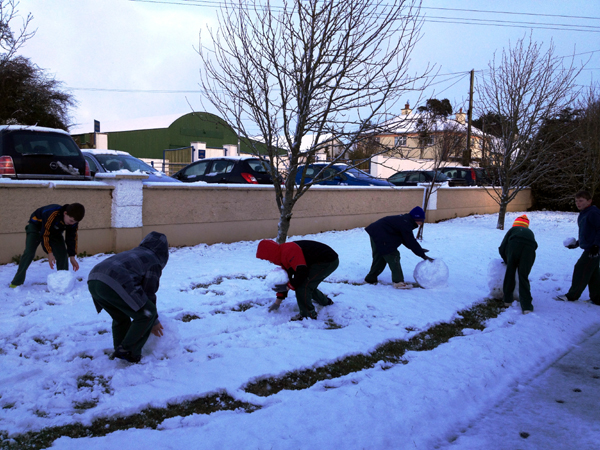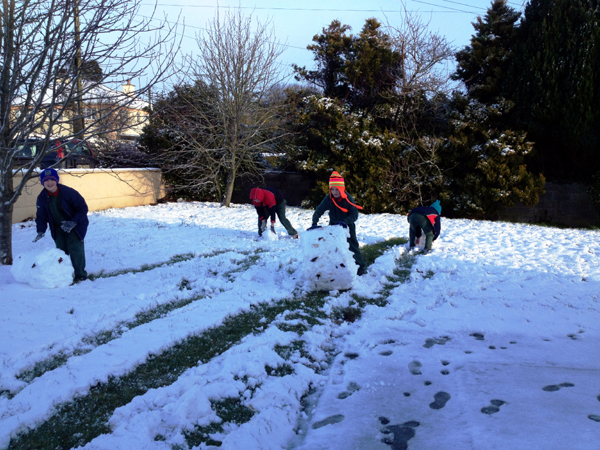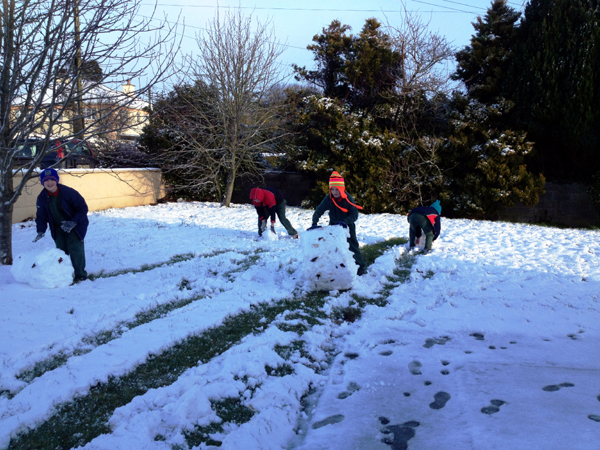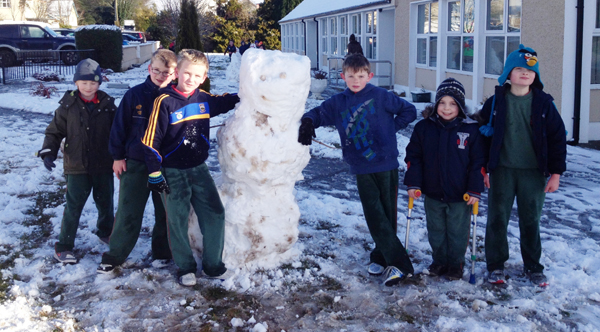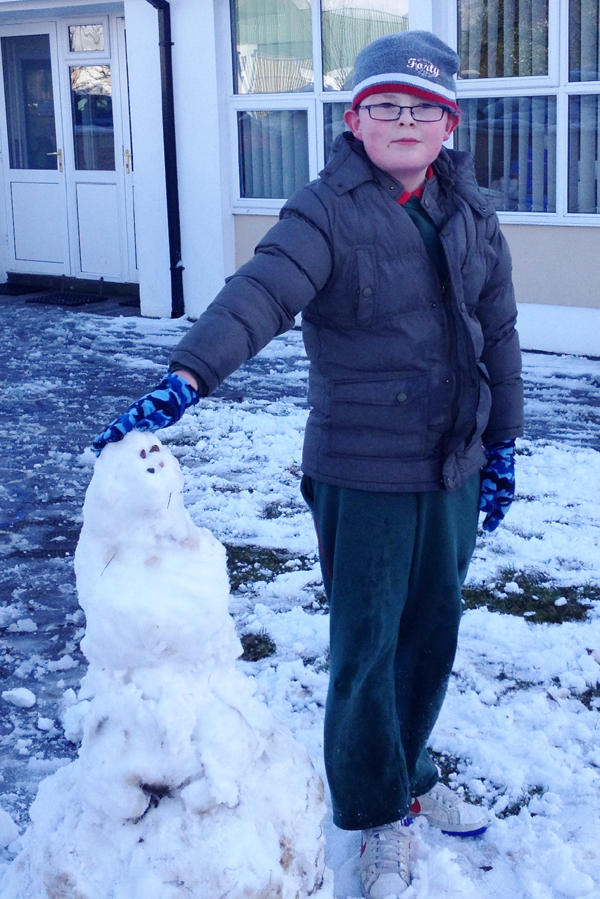 Sr. Nuala visited our school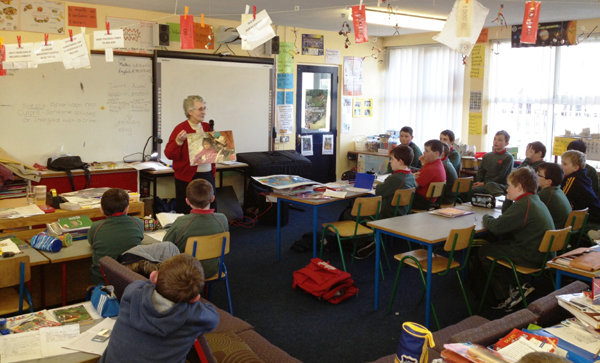 Listening carefully to Sr. Nuala who told us about children in India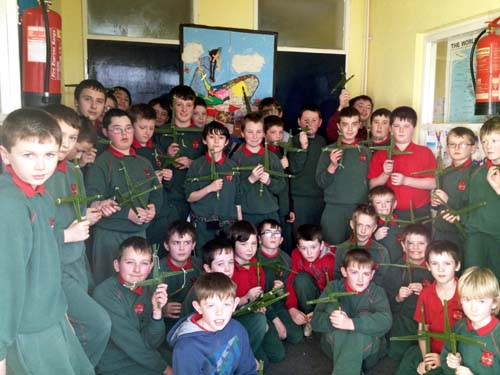 St. Patrick's Boys carry on the traditions associated with St. Bridget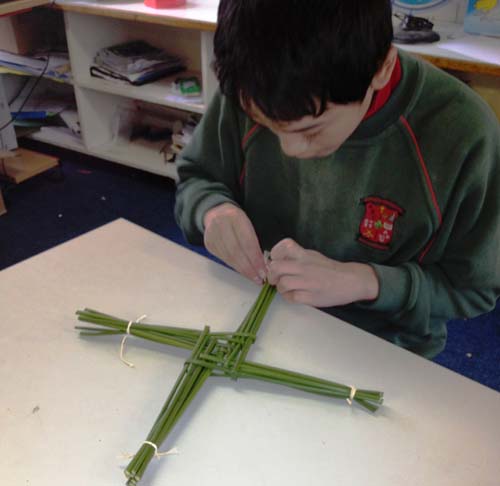 Learning how to make St. Brigid's crosses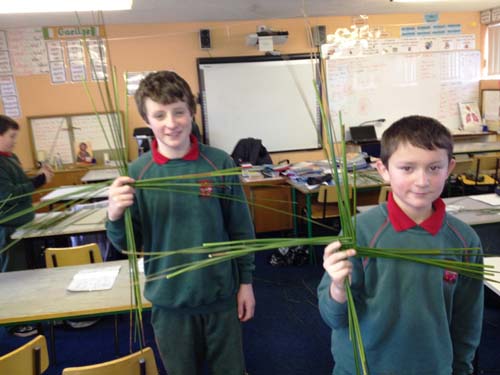 Preparing to make the St. Brigids crosses.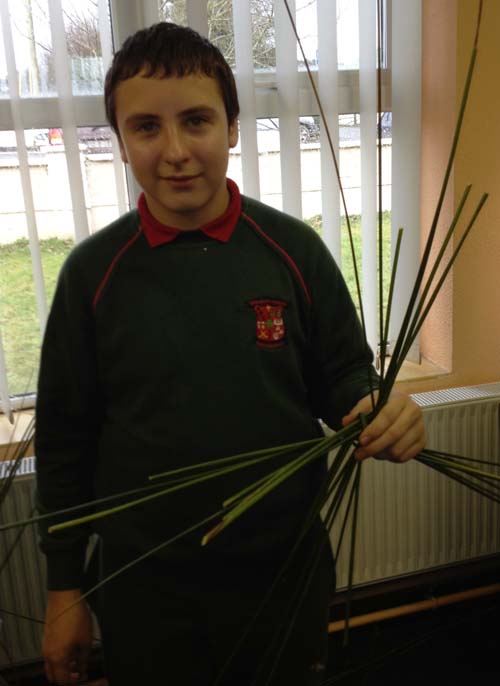 nearly made!!
---
North Final of Scór na bPáistí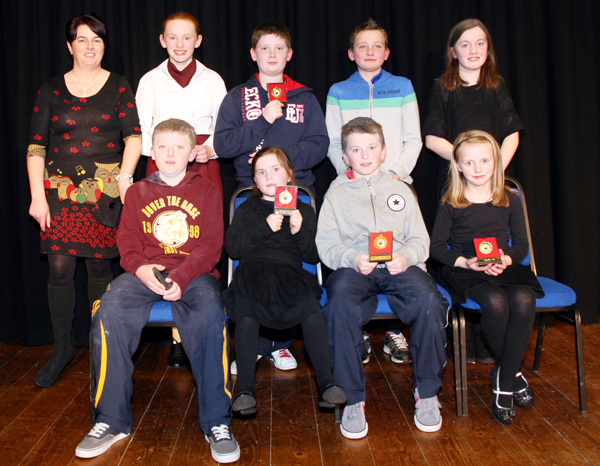 Novelty Act group – winners of the North Final Scór na bPáistii pictured with North Chairperson, Phil Keyes

The North Final of Scór na bPáisti was held in Newport last Friday 8th February. Representatives from the Borrisoleigh club gave excellent performances in their respective competitions. Borrisoleigh won two North titles , the Sean-Nós dancing and Novelty Act Competitions.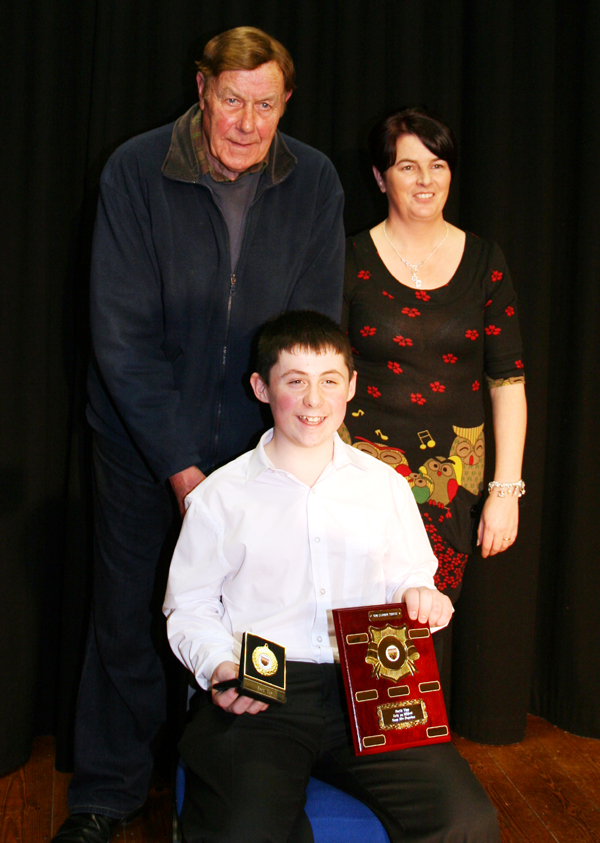 Liam winner of the North Final Scór na bPáisti Sean-Nós dancing competition picturesd with Tom Gleeson and North Chairperson Phil Keyes
Liam won the Sean- Nós dancing competition. This is an individual competition which was introduced for the first time this year in Scór na bPáisti. Comhghairdeas leat a Liam. Maith thú !
The Novelty Act ' Poor old Paddy' was performed by eight young actors and actresses from Borrisoleigh parish. Comhghairdeas libh a pháisti . Maith sibh!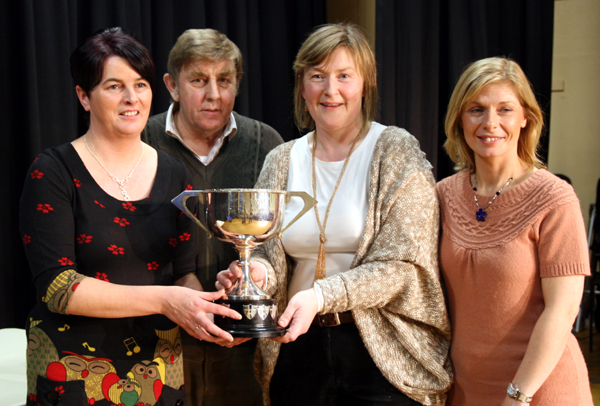 Lucia Ryan, Borrisoleigh Scór Chairperson, accepts the award for the best club in the North division from North Chairperson Phil Keyes. Also in the photograph are Gillian Dillon and Pat Ryan.
Runners Up In the North Final Scór na bPáistí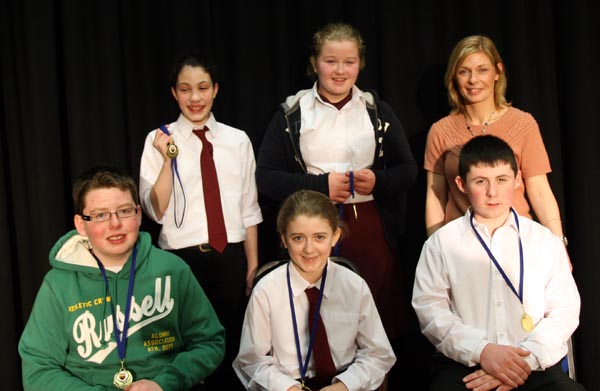 Runners-up in the Instrumental Music competition in North Final Scór na bPáisti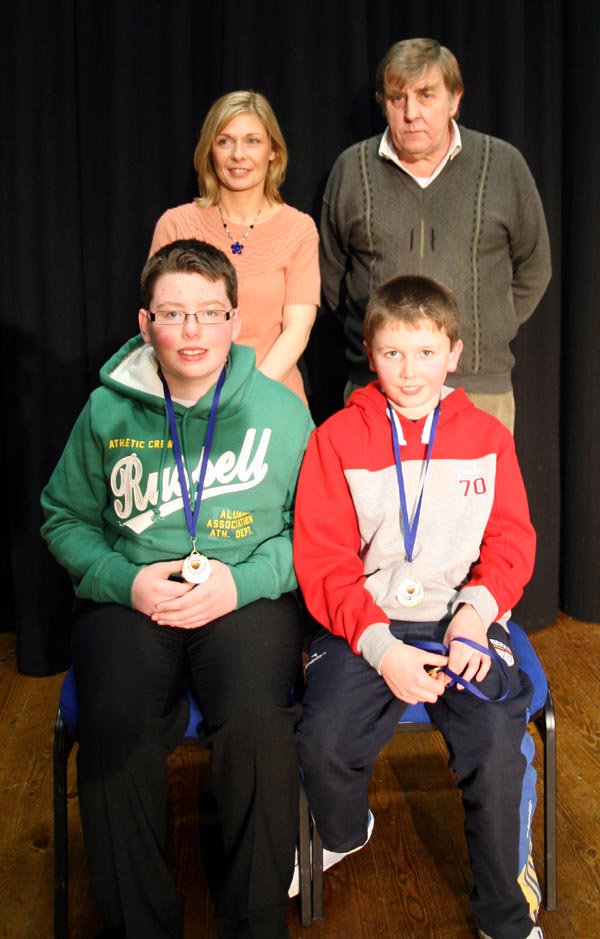 Runners-up in the Question Time competition in North Final Scór na bPáisti
The Novelty Act and Liam in the Sean-Nós will take part in the County Final next Sunday 17th February in Hallla na Féile ,Cashel at 5pm (Please note this change of time ) Gach rath oraibh go léir!


---
Borris-Ileigh GAA Notes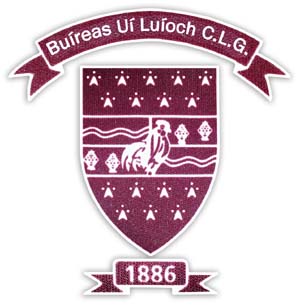 White Collar Boxing-
On Friday night last we held our launch night for the boxing bout between Borris and Drom on the 2nd of March. Thanks to Brid Cowan for hosting us and also to the Maher Family band for providing music on the night. Tickets are now readily available. We ask people to get their tickets early as demand is very high at the moment.
Lotto-
We continue to see a rise in ticket sales week on week. We thank all those who have signed up for tickets and hope to see more. Tickets can be got from players, committee members and other various sellers. Many are signing up for €10 or €20 which would have them in for the draw for five and ten weeks respectively. You can also sign up to play the lotto on the Borrisoleigh website.
Training- has resumed in the park for our senior hurlers in the past week. There is a challenge match planned for Sunday morning, time yet to be confirmed. All support would be most welcome.
Gaeltacht Scholarships 2013 – Coiste Chontae Thiobraid Árann is offering a limited number of Gaeltacht Scholarships to 2ndlevel students in the county. These Scholarships are limited to those students currently in 2nd, 5th and Transition Years. Applicants or their parents must have been registered members of their local GAA Club in 2012. Applicants will be called to interview where they must display an enthusiasm for the Irish language. Closing date for applications is Thursday February 28th 2013.
Please note: Students who have already booked a place in a Gaeltacht College and the deposit paid cannot avail of this scheme. These scholarships are only available in 3 Colleges as follows: Coláistí Chorca Dhuibhne, Baile an Fheirtéaraigh, Trá Lí, Co Chiarraí. (2 Options) Coláiste Na Mumhan, Beal Athan Ghaorthaidh, Co. Chorcai (2 Options) Coláiste na Rinne, Co. Phort Lairge (3 Options)
How to apply
1. Complete the attached application and return it to An Runaí, Coiste Chontae Thiobraid Árann, Lar Na Páirce, Durlas Éile Co. Tiobraid Árann before Thurs Feb 28th 2013.
2. Please ensure the form is signed by your local GAA club secretary and your divisional board secretary as both units will be contributing towards the cost, if the scholarship is granted.
3. Your (or your parents) club membership/registration number will be requested on the application form.
4. During early March suitable candidates will be called for interview and all applicants will receive a response by mid March.

White Collar Boxing Launch Night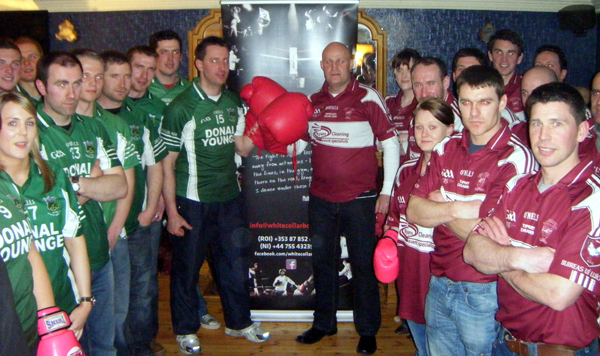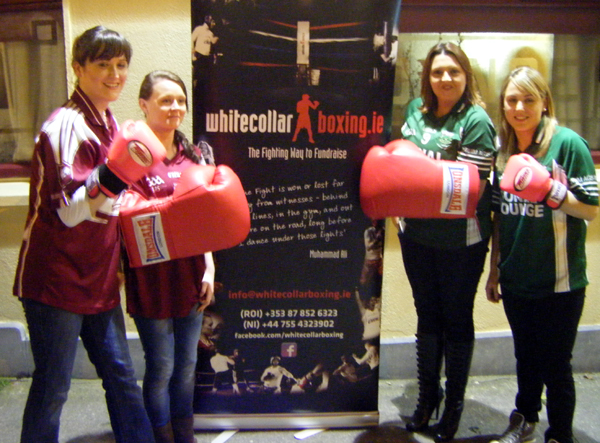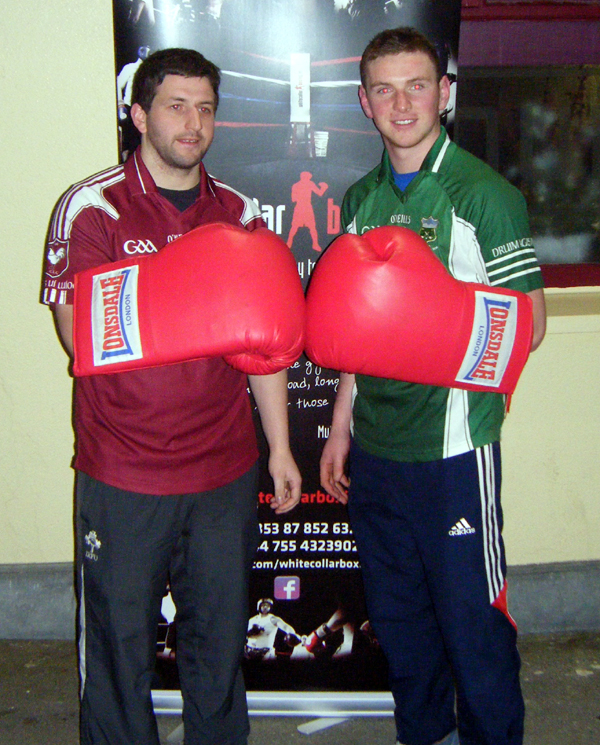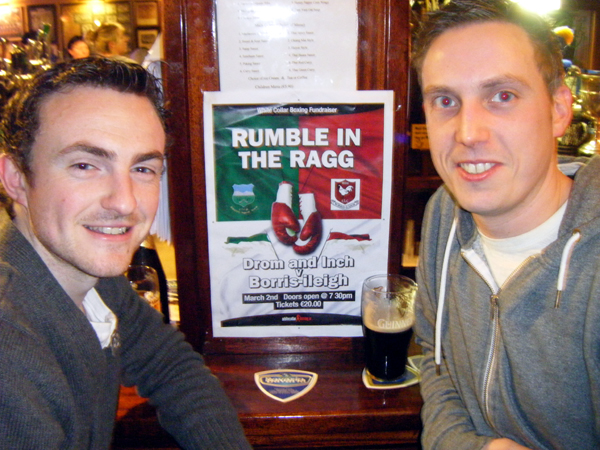 ---
Marian Hall Lotto
12/02/2013
11, 13, 15, 23
No Jackpot Winner
2 Match 3
Miriam McCormack, c/o Coffey's
E McCarthy, Templemore
Next Week's Lotto Jackpot
€11,600
---
Pic of the Past……down memory lane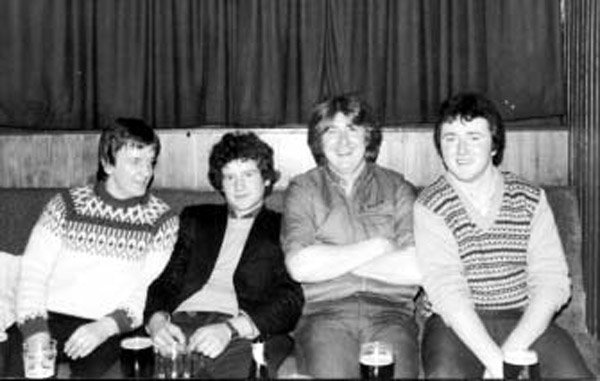 Dinny Reid, Seamus Maher, Andy Shanahan and Tom Hurley
---
Your Website Needs You!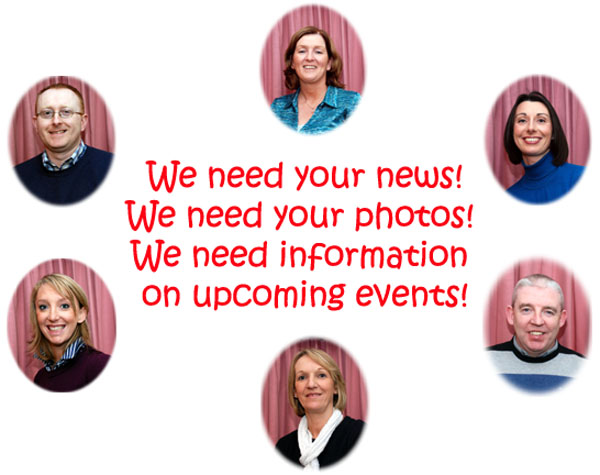 Committee: Enda Ryan, Noreen Fahy, Margaret Cowan, Michael Barry, Marie McGrath and Aileen Óg Groome

Many thanks to all those who contributed photographs and news items. Remember, we need you to continue to send us material so that we can keep our website current and interesting.
Send your email to: info@borrisoleigh.ie
Also, if you like what you see and want to leave a comment, remember to use the Guestbook!
While we make every effort possible to ensure that the information contained in this Website is accurate and complete, we cannot accept any legal liability as a result of the inaccuracy or incompleteness of the information presented to users of this site