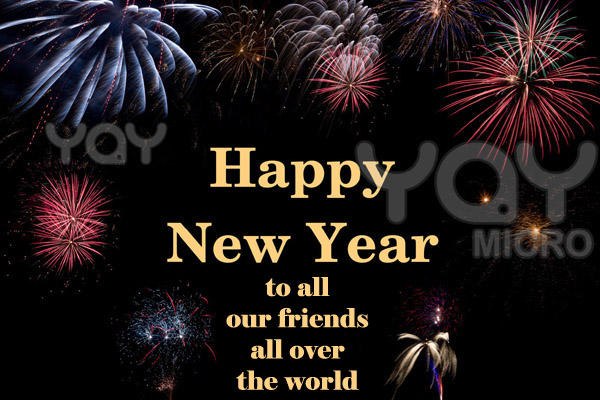 ---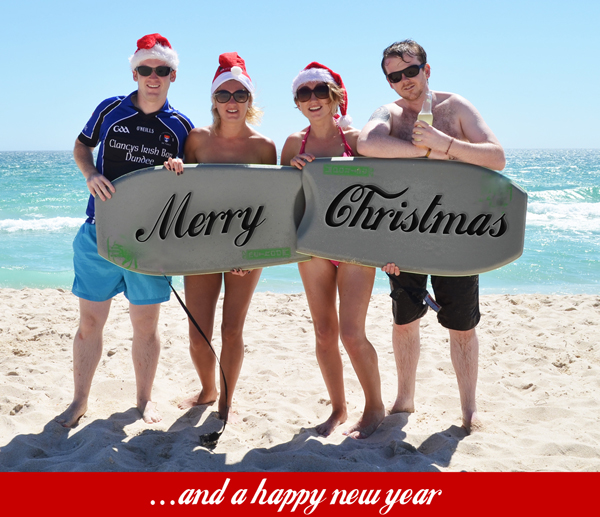 Damian Ryan (Coolaun lower, Borrisoleigh), Tara Johnston (Loughmore), Elaine Hurley (Pallas St, Borrisoleigh) and Johnny Gleeson (Thurles) would like to extend very warm Christmas greetings to all their friends and families back home.

---
Christmas Caroling in Carrigeen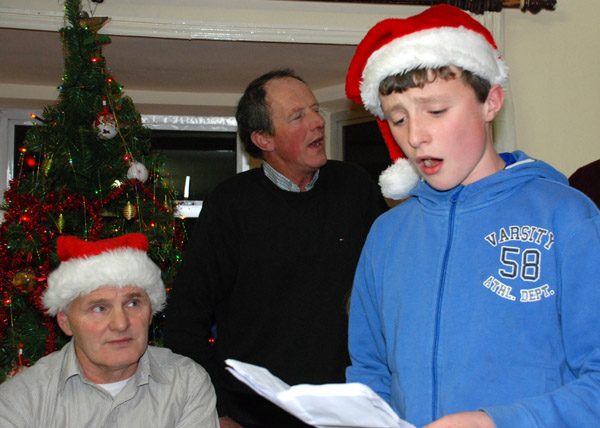 James spreads some Christmas Cheer by singing to his heart's content in Carrigeen
Members of the Borrisoleigh Church Choir and friends paid their usual annual visit to Carrigeen Nursing Home on Friday 21 December last. Christmas carols and songs were sung much to the enjoyment of the residents and staff. A lovely festive evening was enjoyed by one and all.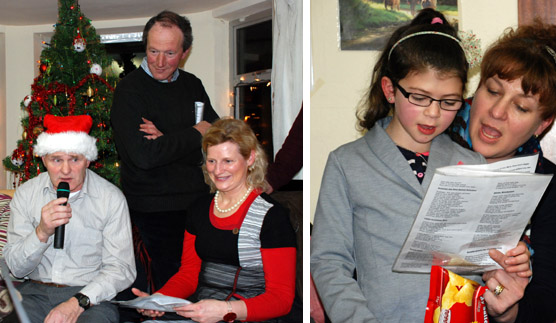 Paddy sings while Teresa laughs! While mother and daughter – Kellie and Emma – sing off the same hymn sheet!

Austin is just loving the limelight as he gives us his version of 'Jingle Bells!'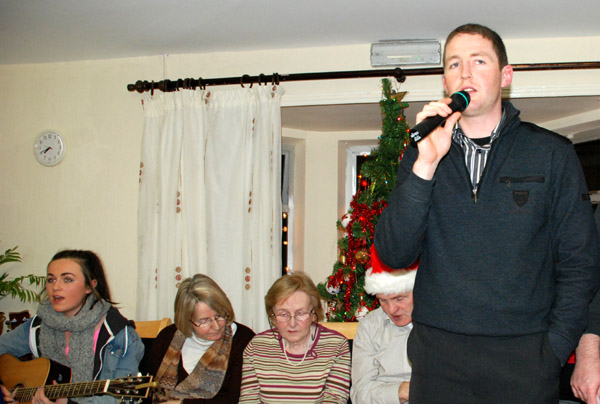 Vinny shares his musical talent with the residents in Carrigeen Nursing Home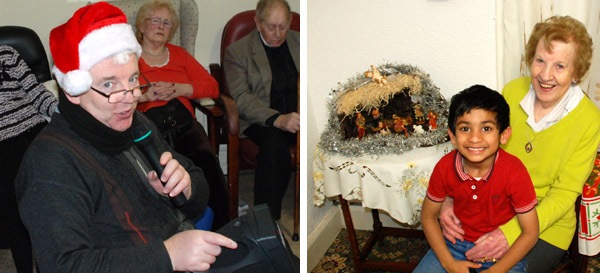 Even the papparazzi gets put in the picture much to the amusement of Mary and Austin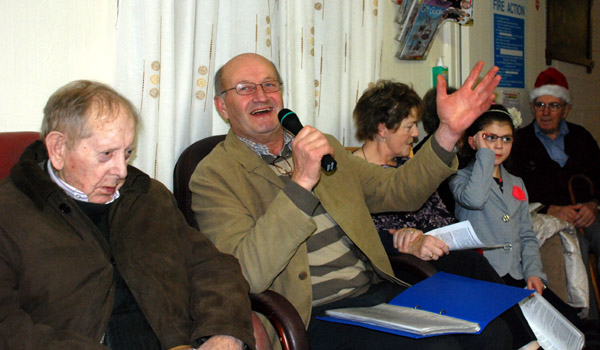 John belts out his version of why why why Delila!!!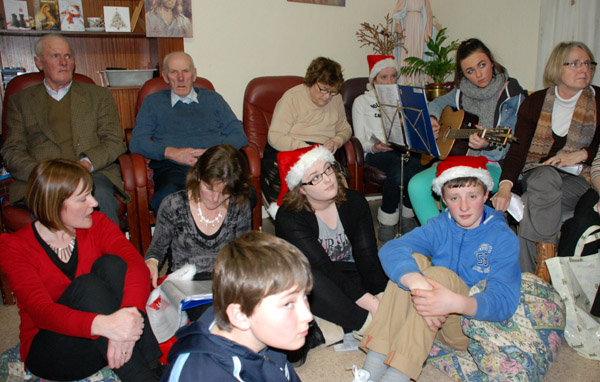 A snapshot of some of the choir group that gathered in Carrigeen Nursing Home las Friday evening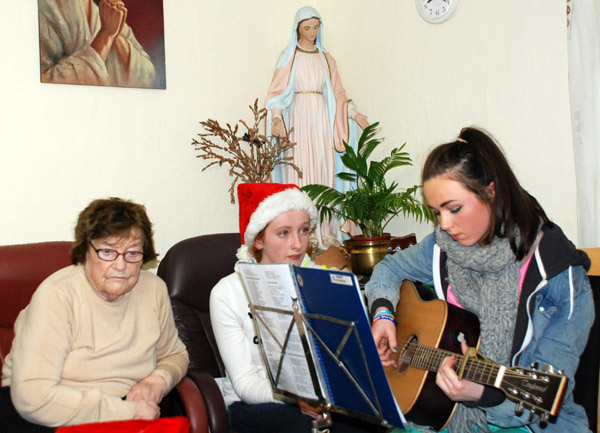 Emer and Orla sing a pop song for the residents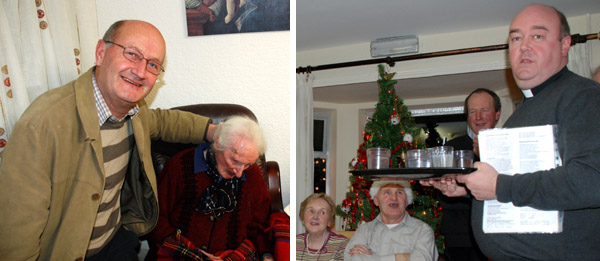 John with Mary Anne (aged 106 years!) while Fr Tom keeps everyone well lubricated during the sing-song in Carrigeen.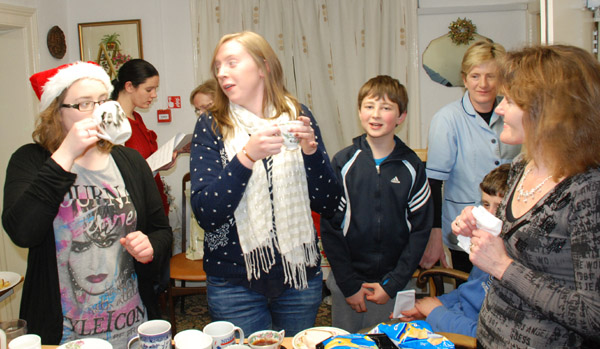 And of course the evening would not be complete without the cuppa, the chat and the refreshments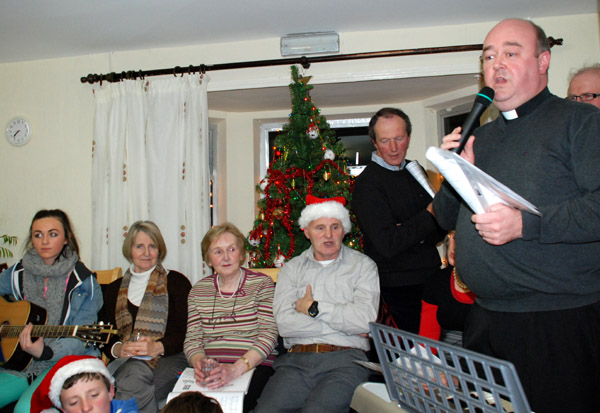 Fr Tom does his best 'God love him the poor crater!'
---

Merry Christmas from Germany to Borrisoleigh
Staff and children of Grundschule Stahringen (partner school of St.Therese) send warmest wishes for a wonderful Christmas Season and a Happy New Year.


---
St Joseph's College News



(Back): Anne Brennan (Acting Principal), Alan Coady, Carrigatoher, Nenagh (UCD), Alice Regan (Deputy Principal), Eamon Ryan, Upperchurch (UCD), Padraig O Shea (Patron)
(Front): Edel Ryan, Templederry & Kate Kenny, Borrisoleigh (Trinity College); and Lorraine Harrahill, Drom (UL).


Pictured above are our excellent students from last years Leaving Certificate class. Each of these students won University Entrance Scholarships from their respective College.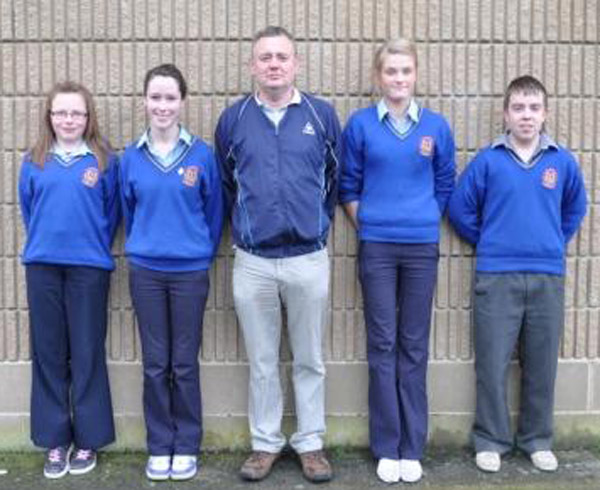 Winner of the Photo competition (254 entries) organised by Kevin McCarthy was Martin Coffey with runners-up being Marguerite Young, Aisling Power & Joanne Minogue.

Transition Year Students make Christmas Wreaths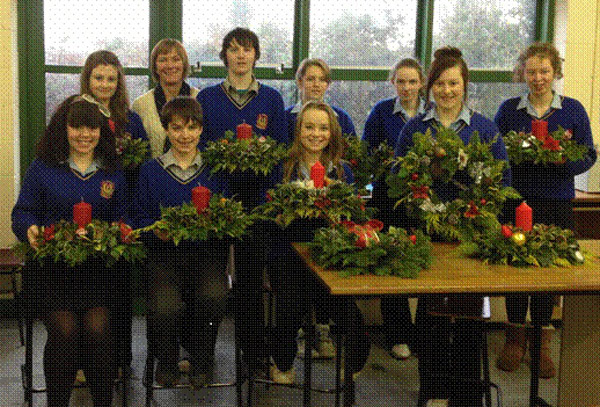 Transition Year students from St Joseph's College make wreaths for Christmas with help from Renee Fitzpatrick.
---

St. Stephen's Day Sponsored Walk / Run




Participants in the St. Stephen's Day Community Centre Sponsored Walk / Run hit the road!
On St Stephens day despite the inclement weather a large crowd turned out for the sponsored Walk / Run in aid of the Community Centre. The three padres must have done a deal with The Almighty at the 10:30a.m. Mass as the weather was just awful in the run up to the start of proceedings and then at 11 o'clock sharp the rain stopped and it stayed that way until noon sharp as the last of the stragglers limped home!!!

A sincere word of thanks to all who organised the event and to all who took part in it. Over two thousand euro was raised and will go toward the remaining debt on the building. Míle buíochas to everyone and a Happy New Year to all.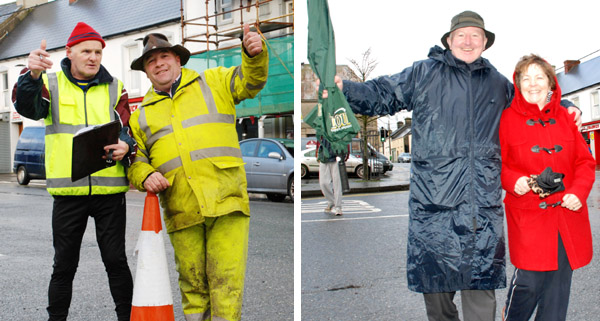 Paddy and Joe are happy to pose for the Press while neighbouring parish priest Fr. Martin Murphy keeps Eleanor under his wing!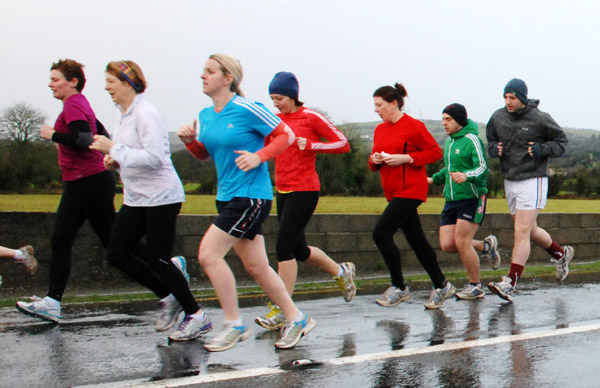 Out on the road and in full flight!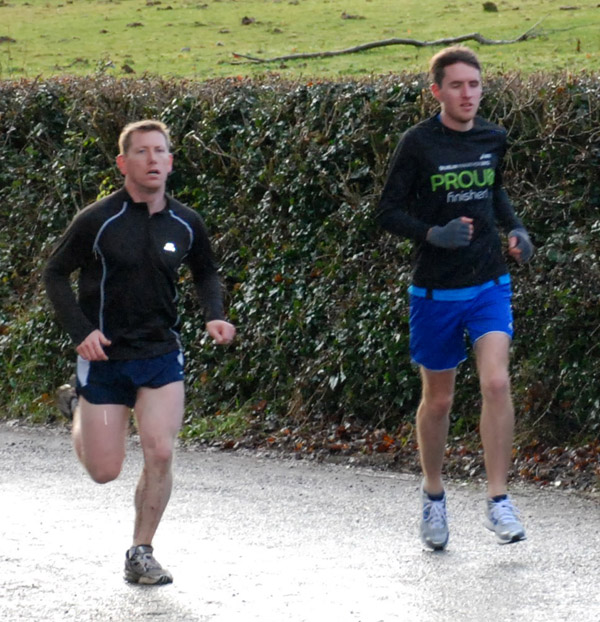 Eventual first and second place homecomers Michael Kiely (30:43) and Michael Brown (plus an inch of a second!)



The weather wasn't great but the spirits were high!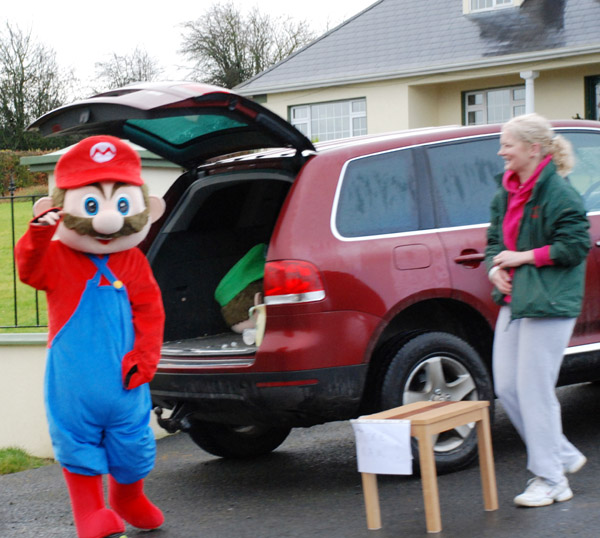 Mario is happy to wave as he provides refreshments en route for the walkers and runners!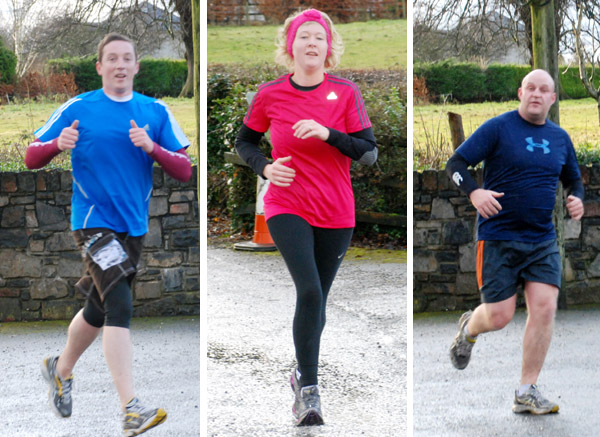 Thumbs up from George for the Community Centre Sponsored Walk / Run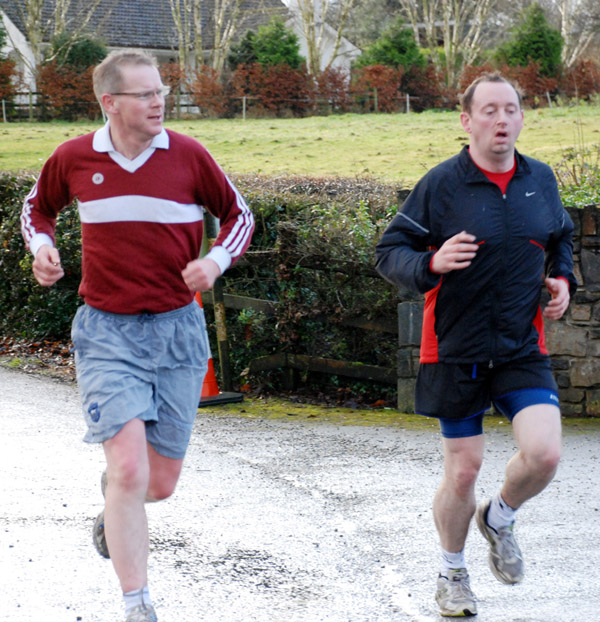 Conor and Henry run their own little race!



Betty just edges in front of Teresa as the boys run neck n neck!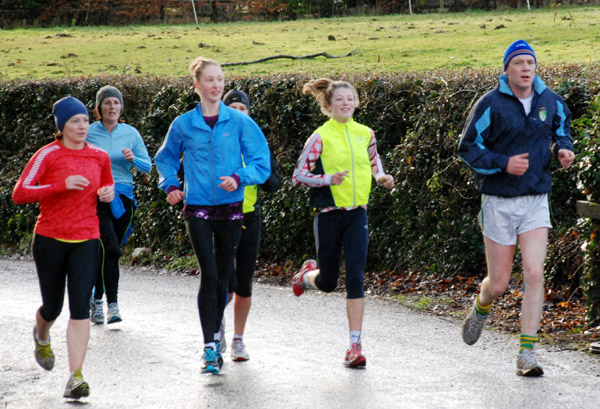 Running the race to the finish!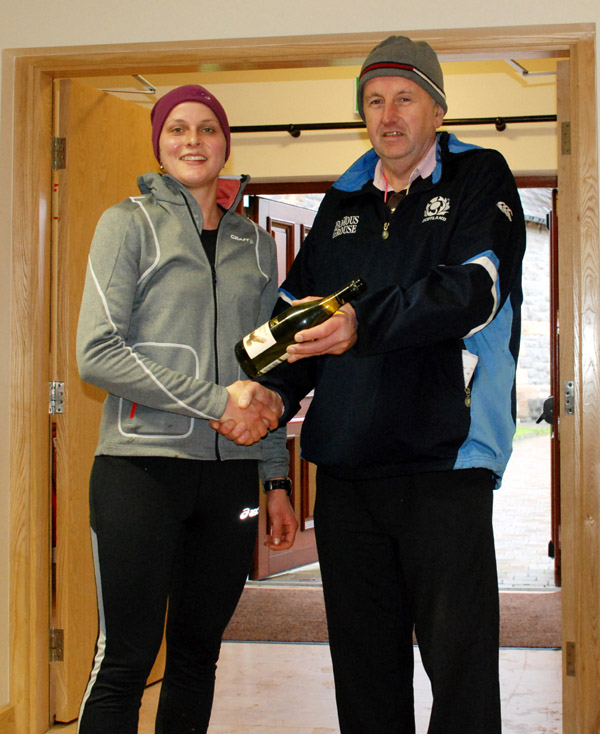 John Walsh (organiser) presents Simone Rockelein (from Germany and working in Urlingford) with a bottle of wine to help her celebrate her victory in the run (37:03)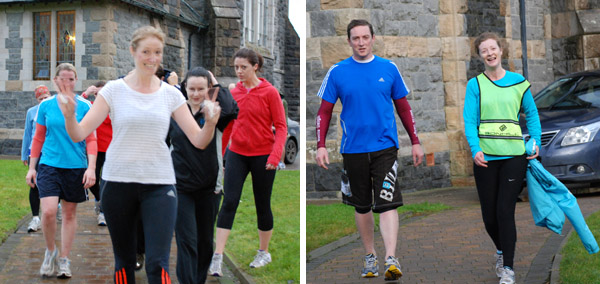 Yippppeeee we made it!!!!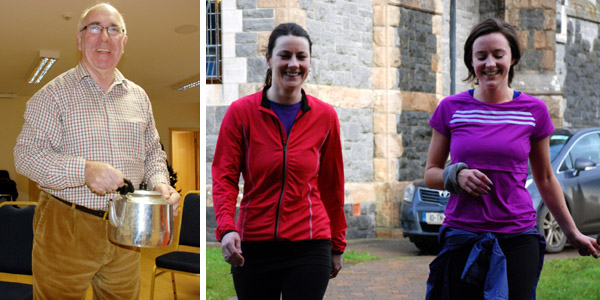 Michael has the tea ready while Michelle and Marie complete the course!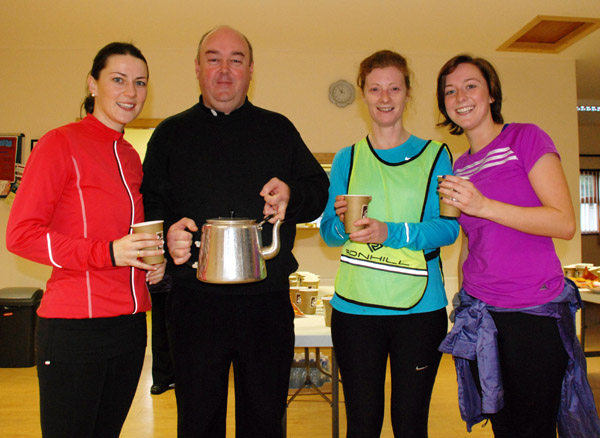 Fr. Tom is also on hand to do what he does best (serve the people!)
---

Nativity Play at Fifi's Tot's Preschool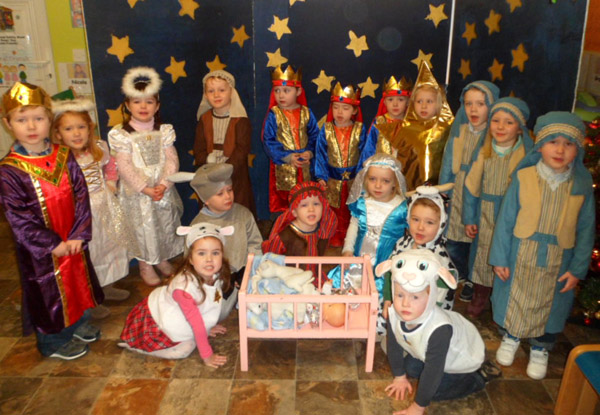 The entire cast of Fifi's Tots Preschool Nativity Play
On Friday last December 21st Fifi's Tots Preschool put on a Nativity Play for family and friends of Fifi's little angels! Lots of oooohing and aaaahing as these little budding actors took to the stage. A very enjoyable morning was had by all. Happy Christmas and a Merry New Year to everyone from Fifi's Tots Preschool.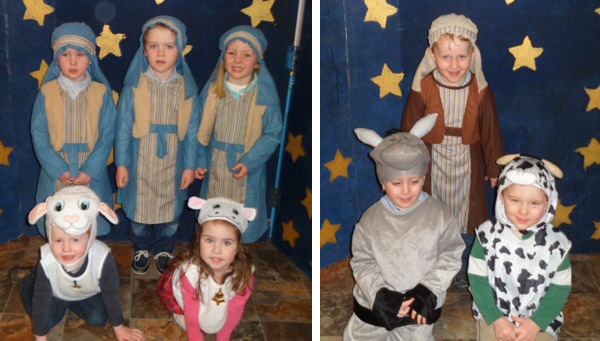 Fifi's Tots Preschool Nativity Play
---

Pic of the Past….Down Memory Lane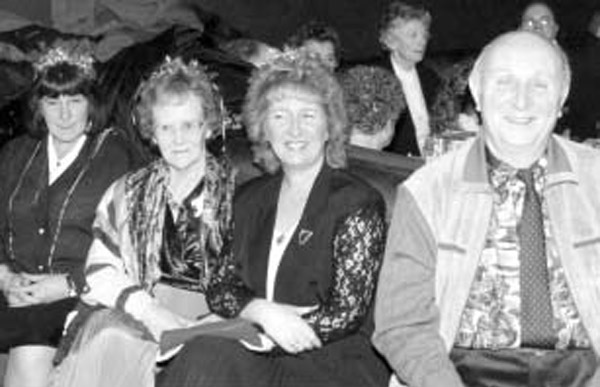 Helen Maher, Mary, Deirdre and Joe Lennon

---


---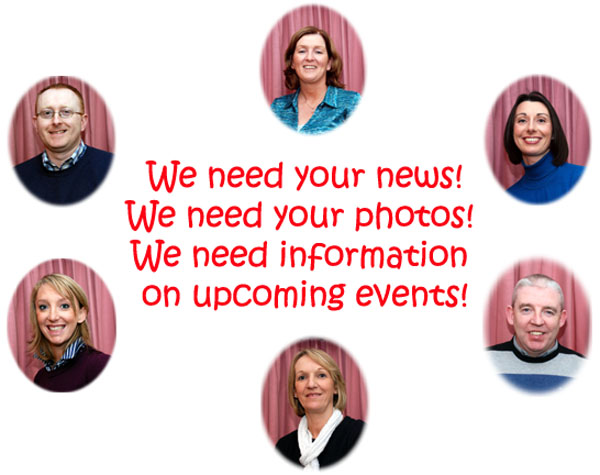 Committee: Enda Ryan, Noreen Fahy, Margaret Cowan, Michael Barry, Marie McGrath and Aileen Óg Groome
Many thanks to all those who contributed photographs and news items. Remember, we need you to continue to send us material so that we can keep our website current and interesting.

Send your email to: info@borrisoleigh.ie
Also, if you like what you see and want to leave a comment, remember to use the Guestbook!