Golden Jubilee Wedding Anniversary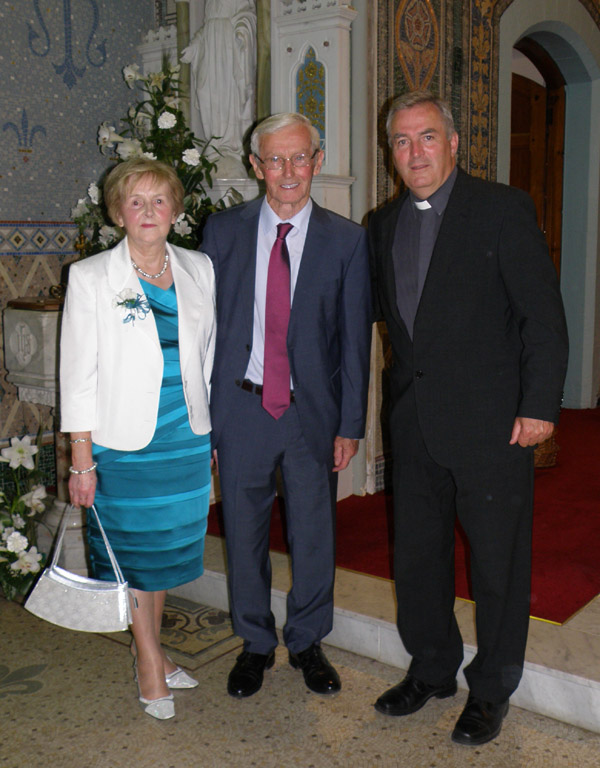 Eddie & Mary Kenny of Greenlawn celebrated their 50th Wedding Anniversary on August 14th last and they recently got together with their family to mark the occasion. Eddie & Mary renewed their vows at Mass, which was celebrated by Fr Everard. This was followed by a celebration that was held in the Parish Centre, and a great evening carried on into the early hours of the following morning, with many of Eddie & Mary's grandchildren providing the entertainment. We wish both Eddie & Mary many more years of health and happiness together!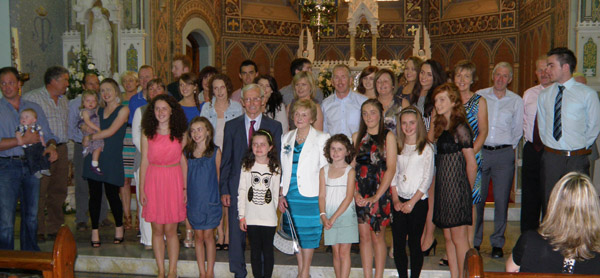 The Kenny Family
---
Community Centre Walk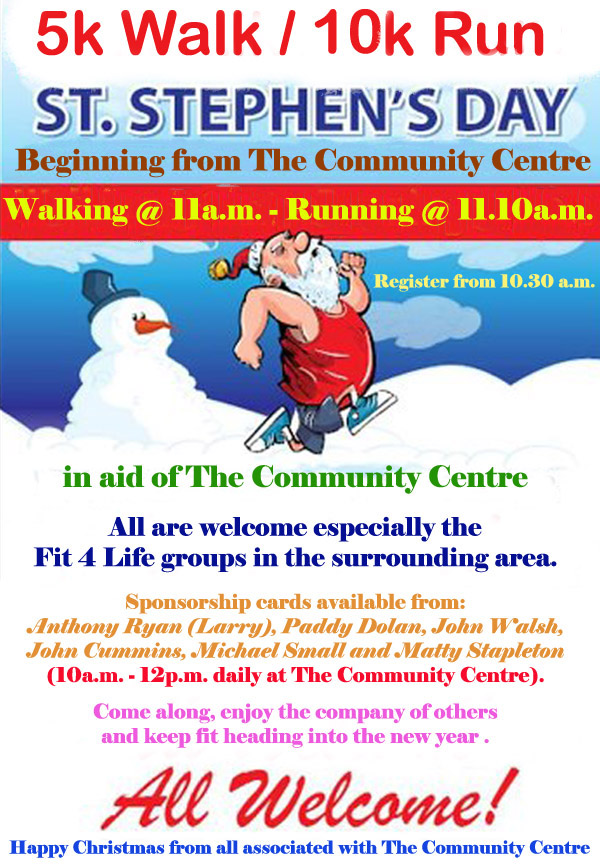 ---
Kevin Graduates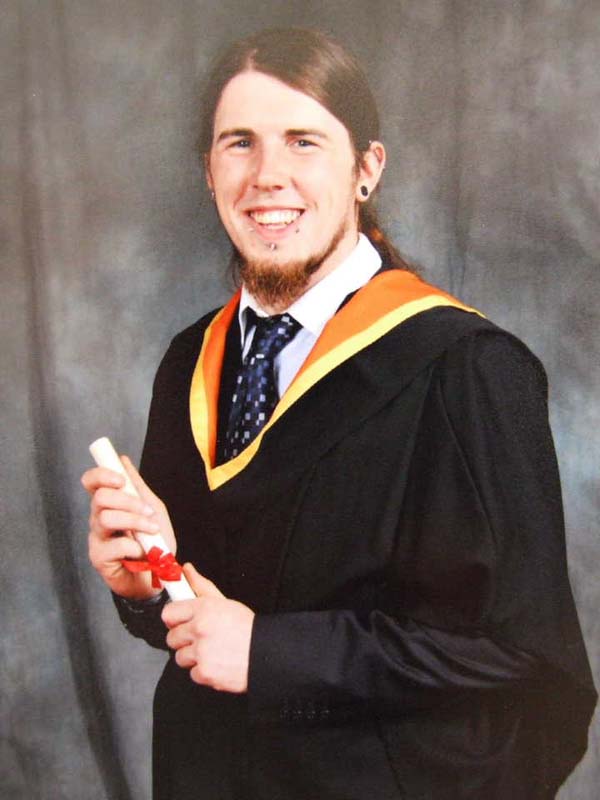 Congratulations to Kevin Kennedy of Garrangrena, who recently graduated from the University of Limerick with an Honours Degree in Mechanical Engineering and has taken up the position as Design Engineer with Triumph Motorcycles in England. We wish him every success for the future.
---
Borrisoleigh Community Development Association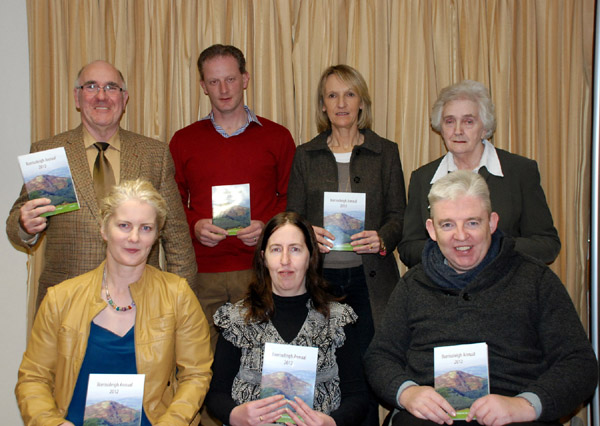 The 2012 Annual was officially launched by the Borrisoleigh Community Development Association on Saturday the 24th November after Mass.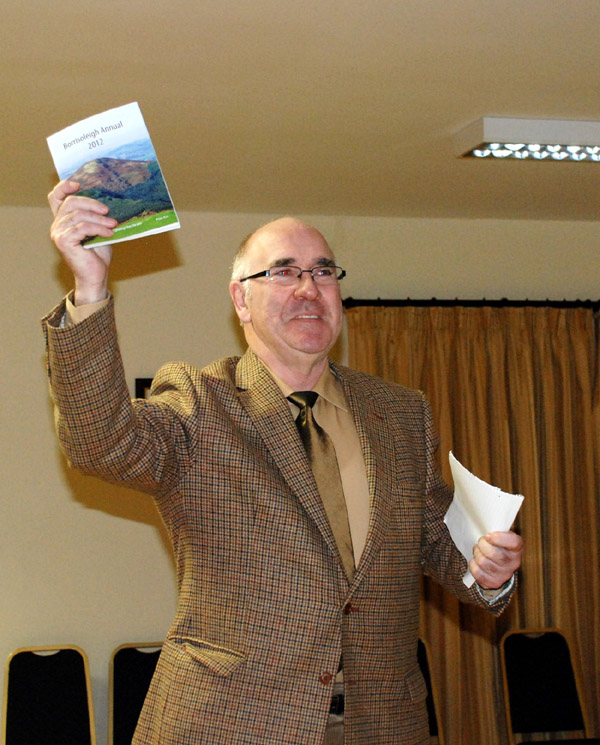 Michael Delaney did the honours on the evening ablely launching the annual and announcing the commencement of a historical group for the community.

It was a lovely occasion with a mulled wine and cheese reception. The Association would like to thank all those who turned up for the occasion. Plus a special thanks for all those individuals and organisations who contributed to the Annual. This year's annual is twice the size of last years with 50 articles and over 190 pictures. We hope members of our community both at home and away will enjoy this year's publication. The annual is now on sale in the following shops Walsh's, O'Dwyer's Butchers, Hurley's, Shanahan's and the Chemist price is €10.
We will be holding our Annual General Meeting on Friday the 14th December 2012 at 8.30pm in the back room in the Marian Hall. Please enter by side door.
New members are very welcome. We meet roughly once a month and are involved in following; 1.annual spring clean-up, 2.improving the appearance of our town through getting landscaping done on approach roads, the provision of street furniture etc., 3. funding the website, 4. Lobbing the County Council for improvements to the area, 5. Production Annual. 6. Sourcing trees for planting, 7. Liaising with FAS and 8. Christmas lights
If you are interested in any or all of the above please come along on the night. We are also embarking on setting up a historical group.
---
St. Patrick's Boys N.S.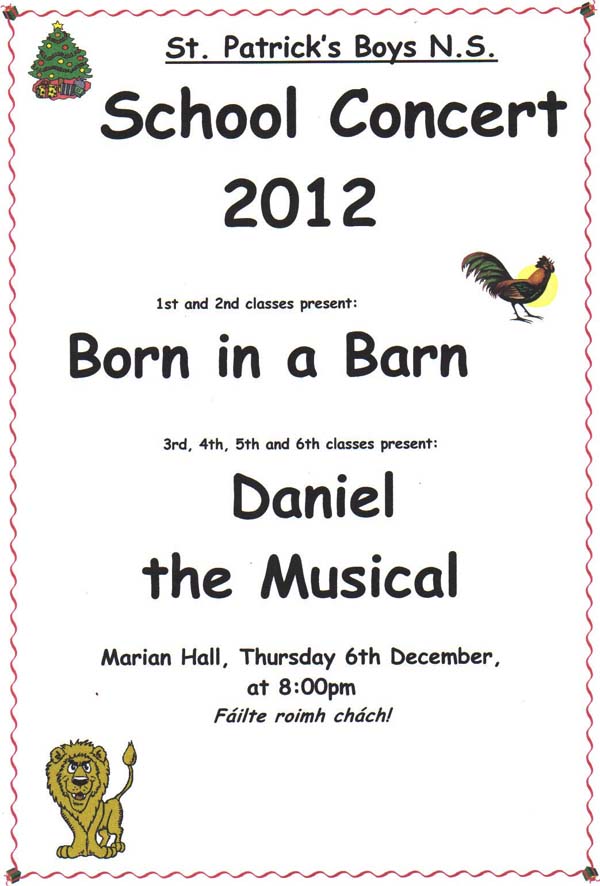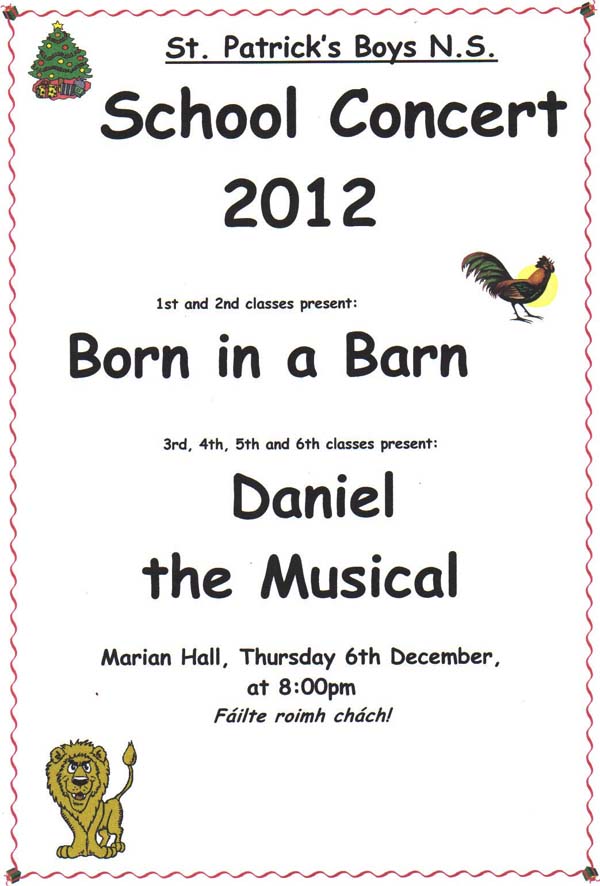 ---
After School Club

Borrisoleigh After School Club will hold an Information Night on Monday 3rd December at 8pm in Borrisoleigh Community Centre.

---
Camogie Notes

It was a quite week on the Borrisoleigh Camogie front. The Junior team continue to prepare for the county final. The Holycross & Kilruane semi-final was played on the 25th November at 2 pm in the Camogie Grounds the Ragg the weather conditions were awful. The game went to extra time the result after extra time was a draw. Replay now changed to Saturday 1st December 2012 at 1:00 p.m. in Kilcoleman Grounds, Nenagh. Final will go ahead the following weekend on Saturday the 8th at 1pm in the Camogie Grounds the Ragg or Templemore if the grounds are unplayable.
Training on Friday evening.
Camogie club merchandise now available Hoodies, tracksuits, t-shirts, jerseys and raincoats available. See Advertising Section of
www.borrisoleigh.ie
for pictures. Deadline for Christmas delivery is the 26th November, an ideal Christmas gift. If interested please contact Caroline at 086 1522716. You can also follow us on Facebook.
---
Borris-Ileigh GAA News
Junior C Hurling: We play Borrisokane next Saturday 1st December in Dolla at 1.30pm. This is the North semi-final and your support would be appreciated. The best of luck to all the players and mentors. Players please be on time.
The best of luck to the Camogie team also who are playing the County final next weekend.
We now have recently purchased the field beside the park which was known as Darmodys field. Hopefully weather permitting we will be able to start work in developing the field at the top end next year.
The date for our AGM is Sunday 9th December at 6pm in the pavilion. The Chairman and Treasurer are stepping down this year after a very long innings. All are welcome to attend on the night. Motions and Nominations to be with our Secretary Gerry Treacy by 10pm on Sunday 2nd.
---
Borris-Ileigh GAA Music Fest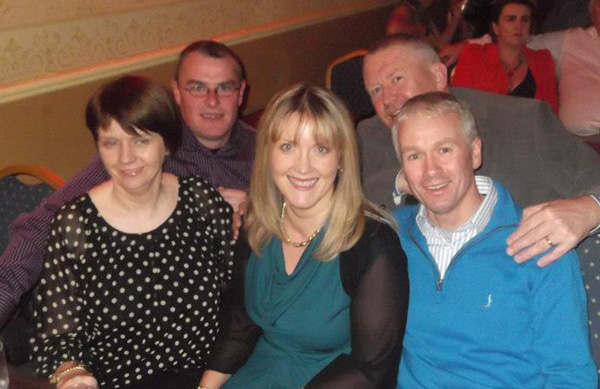 Catherine, Michelle, Christy, PJ and Denis enjoying the Music Fest in Templemore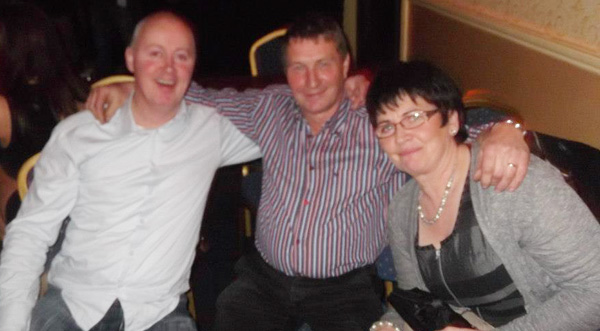 Borris-Ileigh GAA would like to thank everyone for their support of our recent fundraiser "Music Fest" which was held recently. It was a great night and a huge success for the club. As you can see from our pictures we weren't the only ones to enjoy the night, with great craic agus ceol everyone left Templemore with smiles on their faces. To view more photos please visit our Facebook page. We would like to take this chance to thank everyone you helped us make this a great night. Dan Ward in the Templemore Arms was more than accommodating to us and helped us greatly. To all the musicians on the night, to Ormonde Tiles, Donal Hurley, Sean and Marie Shanahan, Magic Wok, O Connells Pharmacy, John Walsh and the Creamery for donating raffle prizes on the night. Also a special thanks goes to Treacy Road Markings for the use of their equipment for advertising and Stakelums for their most generous donation to the players of gym equipment. But the biggest thank you must go to all of you who supported this event, who bought a ticket of us and came over to Templemore to make it an unforgettable night. Thank you all so much.
And for anyone out there who would like to help out the club but is not around you can now play our weekly lotto online, just follow the link in the top right corner of this page and follow the easy steps, all support is greatly welcomed.
To see more photos from the night click here or visit our Photo Gallery
---
Sports Workshop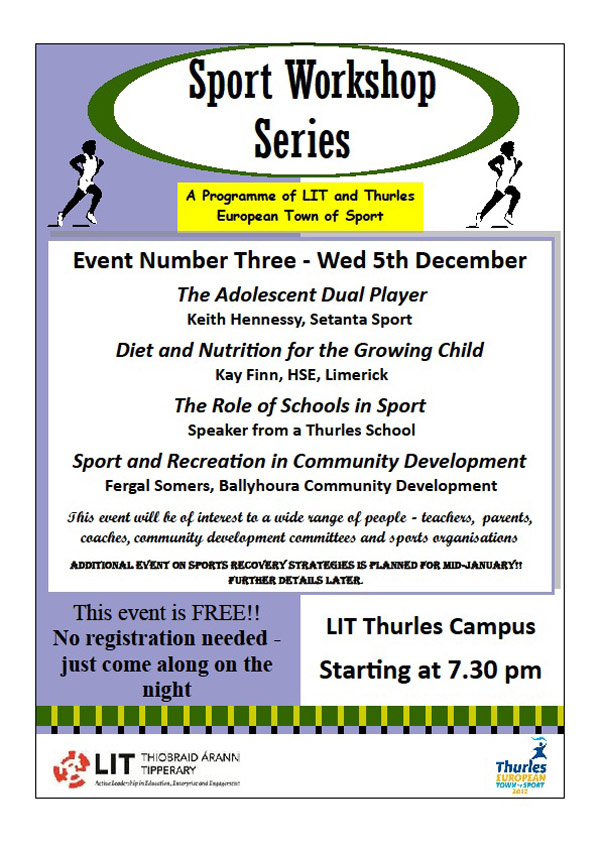 Contact NTSP at 067-43604 or www.ntsp.ie for further information.

---
Borrisoleigh Cycling Group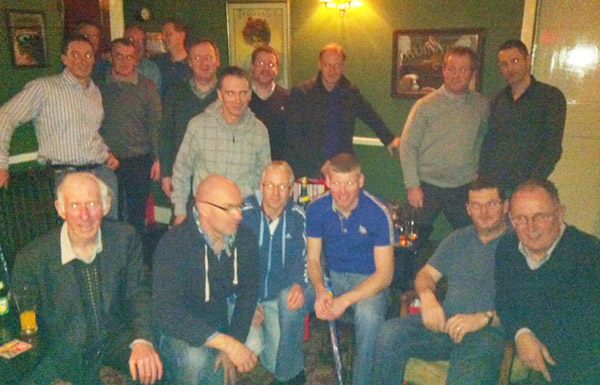 Borrisoleigh Cycling Group held their end of year get together in Finns Bar last Saturday Night. A number of awards were presented on the night with many cyclists featuring as nominees in a number of categories for their achievements and antics throughout the year. A well organised event by P.J. Delaney and Paul O'Toole ensured that all went smoothly and no one went home empty handed. Thanks to all who helped out and provided sponsorship for the awards and to Joe Loughnane of Finns Bar for his hospitality on the night. Our first get together in 2013 will be on Sunday 13th January, further details will issue by text.



---
Scor Na Nog
The North Final of Scor Na Nog was held in the Silvermines on Friday the 23rd of November. A big congrats to the Set dancers and Solo Song Clodagh Scanlon on getting through to the Co. Final to be held in Cashel on the 14th of Dec. Also well done to everyone who took part on the night.
Scor na Bpaisti will be coming up after christmas and we would encourage any child who would like to take part that now is the time to start putting groups together.

---
Missing Dog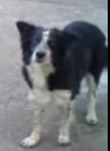 The sheepdog dog pictured abovewent missing in the Giurtnavowl area on Monday last.
Any information, please contact Jimmy on 086-0538490.
---
Pic of The Past… down memory lane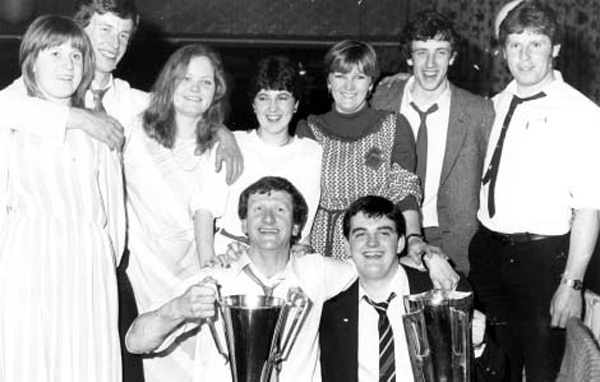 GAA Dinner Dance
Back: Geraldine Stapleton, David O'Donoghue, Marie Maher,
Deirdre Hession, Anne Connors, J.P. Stakelum and Gerry Stapleton
Front: Michael Carroll and Michael Kinane
---
Your Website Needs You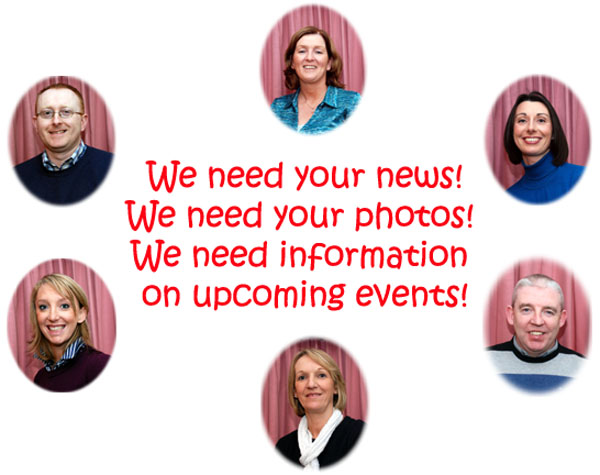 Committee: Enda Ryan, Noreen Fahy, Margaret Cowan, Michael Barry, Marie McGrath and Aileen Óg Groome
Many thanks to all those who contributed photographs and news items. Remember, we need you to continue to send us material so that we can keep our website current and interesting.
Send your email to: info@borrisoleigh.ie

Also, if you like what you see and want to leave a comment, remember to use the Guestbook!