Happy Halloween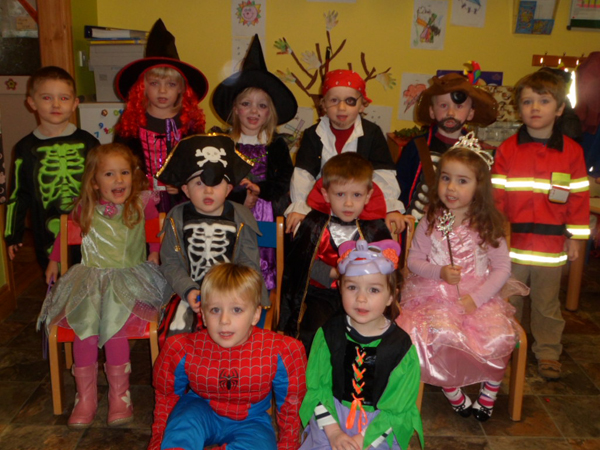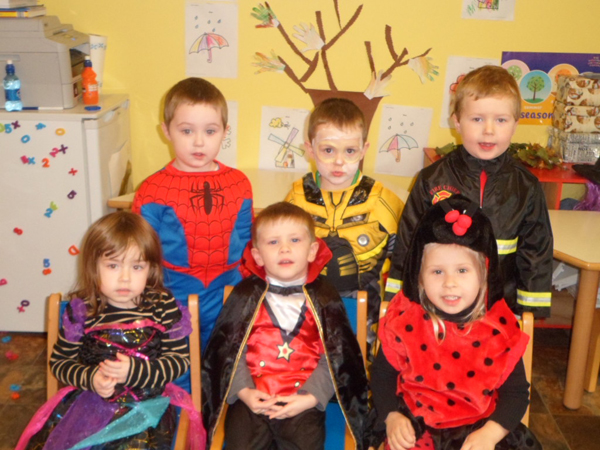 Halloween Party at Fifi's Tots Preschool on Friday last with the morning and afternoon groups.

---
Recent visitor to Currabaha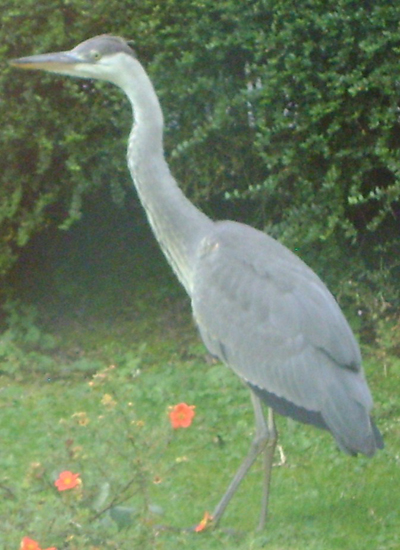 Harry/Harriet on a flying visit to Currabaha recently.
He/she spent a few days perching on gates, standing in the middle of the road and making use of a small stream while visiting.
---
Table Quiz
The parents association of St. Patricks N.S. woud like to thank all who participated in the table quiz in Stapletons bar on Friday night last. it was a great success.
All monies raised (a fantastic €975) will go to the school for to help cover travel expenses to matches and for further educational needs for the boys throughout the year.
We wish to acknowledge the winning team of Joe Kennedy, Seamus Hynes, John Keane & Pat Costello. A sincere thank you to them for returning their winnings to the school. It is much appreciated. Well done also to our runners up Catherine Delaney, PJ Delaney, Ruairi O Connell & Sheila O Connell.
A big thank you to Stapletons Bar and Breed Cowen who went out of their way to make the night a great success.
Also to our question master Thomas Russell who provided a great variety of questions and to local business who donated the spot prizes for the night
Our BIG prize on the night, six months membership with Thurles leisure centre, was won by Trish Ryan. (Happy work outs Trish!!!)

---

Surprise!!!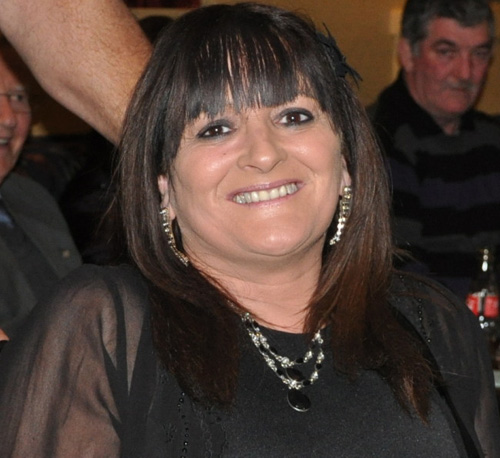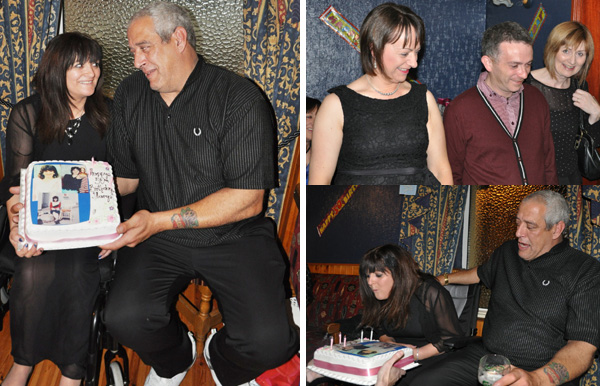 Mary Slattery who recently celebrated her 50th Birthday with family and friends in Stapletons Bar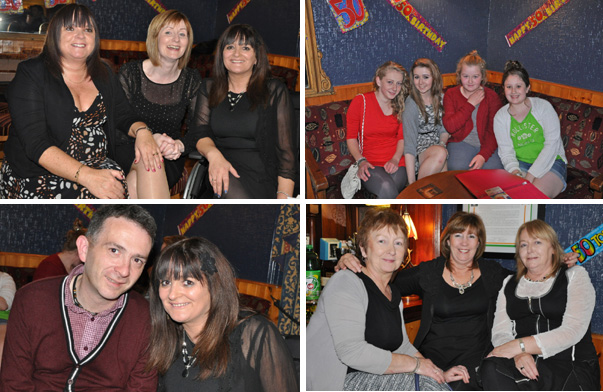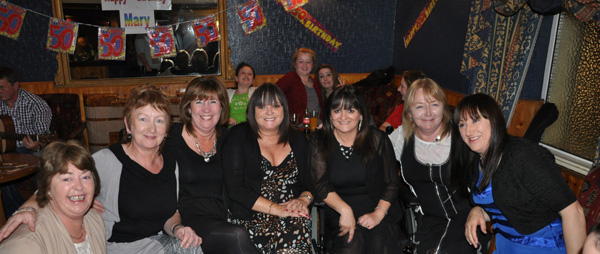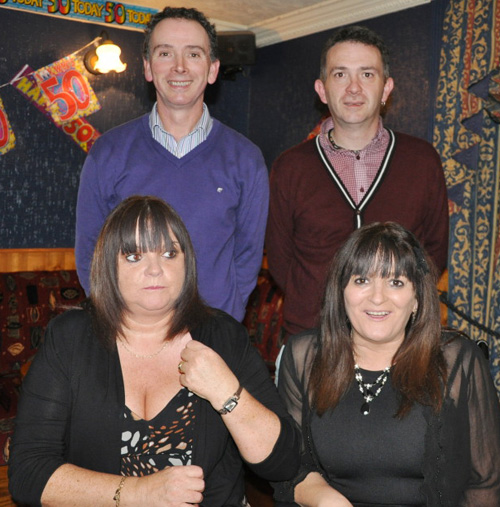 More pictures from the night!!!!
---
Borrisoleigh Camogie Club
On Sunday our Junior team had a challenge match against James Stevens in Kilkenny, they had a convincing win. The final score was Borrisoleigh 5-9 to James Stevens 0-5. Thanks to the James Stevens for the challenge match.
The date of the County Final for the Junior A team is yet to be decided, as the play offs for the runners up of our group have yet to be played, the whole situation is on referral to Croke Park for a decision. We will keep you up to date as things progress. In the meantime the team continues to train and have challenge matches in preparation for the Final.
Best of luck to Nicole Walsh who has been nominated for a Camogie All Stars Award along with Jill Horan (Cashel) and Mary Ryan (Moneygall). The Club wishes Nicole and the other Tipperary girls every success on the 3rd of November at the awards in City West Hotel in Dublin.
Camogie club merchandise now available Hoodies, tracksuits, t-shirts, jerseys and raincoats available. See Advertising Section of www.borrisoleigh.ie for pictures. If interested please contact Caroline at 086 1522716. You can also follow us on Facebook.

---

Cemetery Rosary During the month of November the Rosary will be recited in the parish cemeteries each Sunday at 3.00pm.

November 4th : St. Bridget's
November 11th : Glenkeen
November 18th : Ileigh
November 25th : Sacred Heart Church

Mass of Remembrance The annual Mass of Remembrance for all who died in our parish during the past year will take place in the Sacred Heart Church on Friday, November 16th at 7.30 pm.

---

Sport Workshop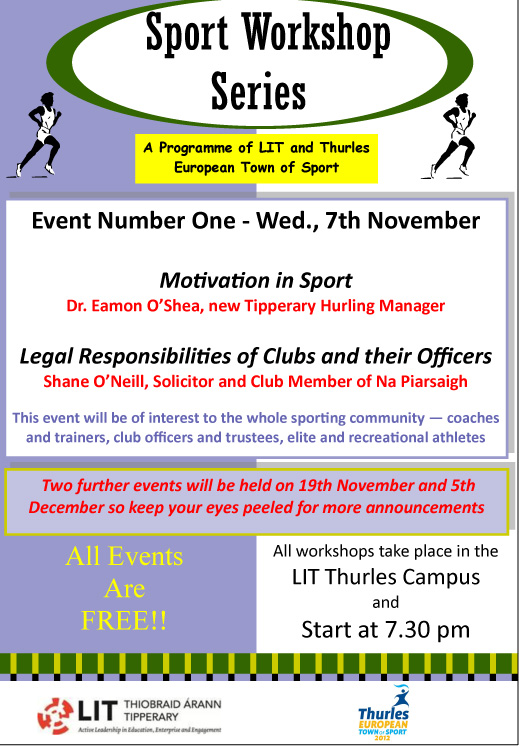 Join us on facebook

---

Borris Backpackers in Sydney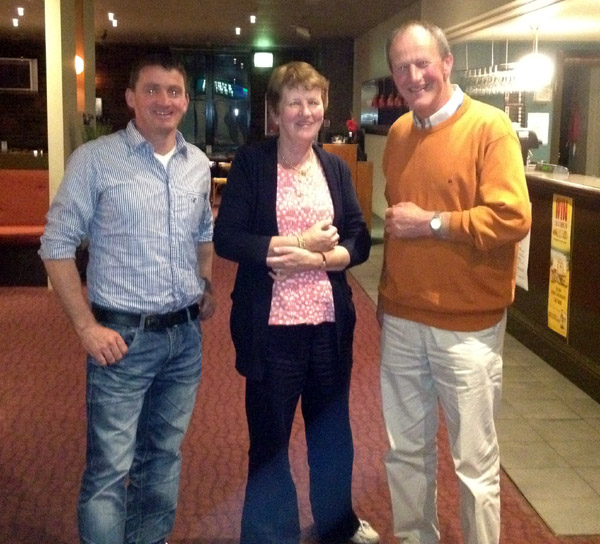 Noel Ryan, Margaret Lowry and Martin Ryan, The Glebe on a trip "down under"
---

Set Dancing
Set Dancing: Our dancing classes have resumed with a bang again this year. Great attendance at all our classes, all newcomers welcome, come along for a very enjoyable evening.

Old Dancing Shoes: We are again this year looking for your old dancing shoes. Let those shoes see the floor again there is always new feet too fit them. Anyone with old shoes can bring them to the hall on any Monday night or contact Fiona on 087-1417263 or Lucia on 086-3961211
---
Happy Halloween from Fantane N.S.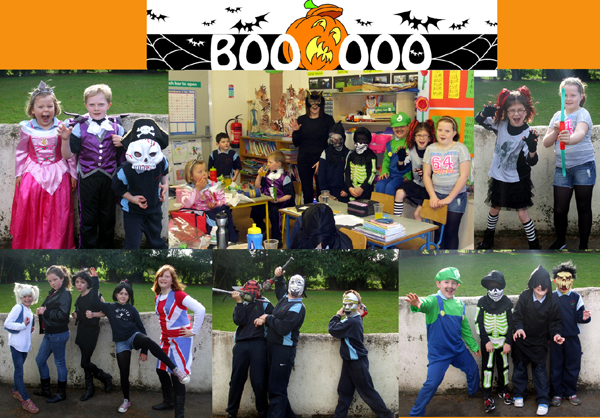 ---
Pic of the past… down memory lane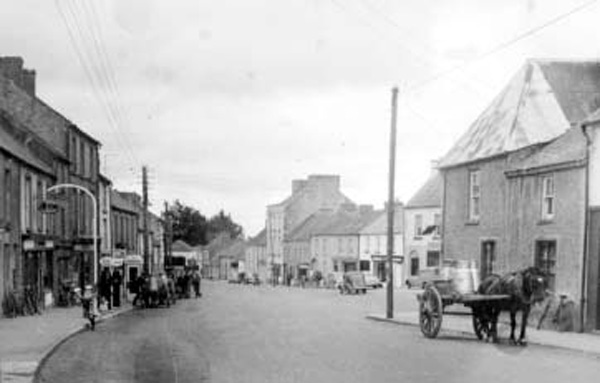 A view of Main Street in the 1960s
Note: the churns on the cart which were used to bring the milk to the creamery.



---
Your Website Needs You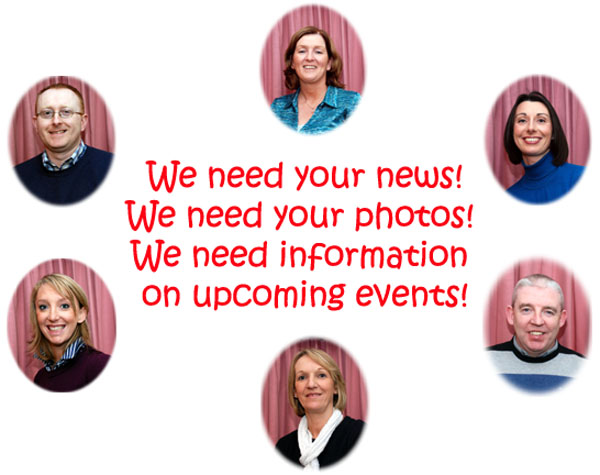 Committee: Enda Ryan, Noreen Fahy, Margaret Cowan, Michael Barry, Marie McGrath and Aileen Óg Groome
Many thanks to all those who contributed photographs and news items. Remember, we need you to continue to send us material so that we can keep our website current and interesting.
Send your email to: info@borrisoleigh.ie
Also, if you like what you see and want to leave a comment, remember to use the Guestbook!