Delia Ryan retires from St. Therese's N.S.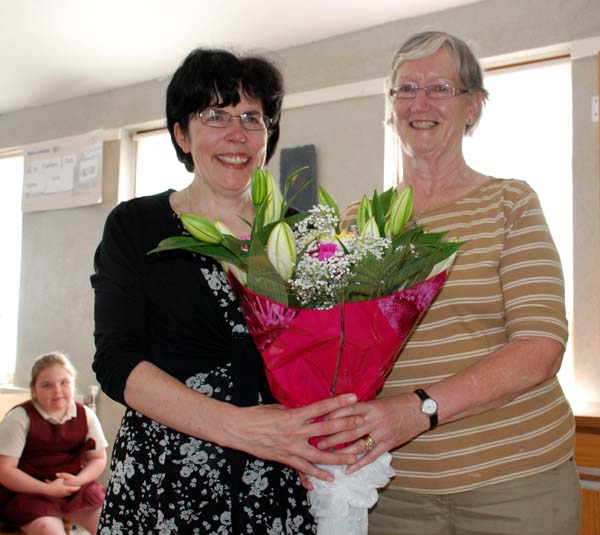 Mrs Mary Butler (Principal) presents Delia Ryan with a bouquet of flowers on the occasion of her retirement from St. Therese's N.S.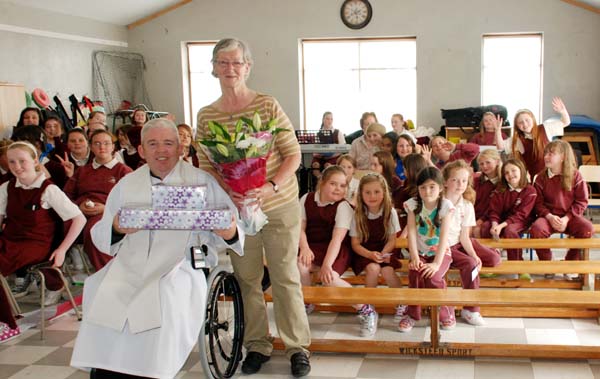 Fr. Michael Barry (Chairperson of BOM) presents Delia Ryan with a gift from The Board on the occasion of her retirement from St. Therese's N.S.
Mrs Delia Ryan is retiring from St Therese's N.S. All the children and staff will miss her enthusiasm and energy. Fr. Michael (Chairperson of BOM) and Mrs Butler (Principal) made presentations to Delia: a gift on behalf of the Board of Management and flowers from the staff. The entire school community wish to thank Delia for her loyalty and dedication to the school for the past twelve years and to wish her well in her retirement.

---
Fit4Life Templemore Change of Schedule
Fit4Life Templemore would like to announce a change to it's weekly schedule from July onwards. From the first week of July our regular weekly sessions will change to a Thursday night at 8pm. We hope that this doesn't inconvenience too many of our members and we look forward to seeing you on Thursday 5th July at 8pm.

---
Borris-Ileigh Juvenile GAA Club
U12 Hurling: Our group three team played Silvermines last Friday evening in Dolla and despite a good performance lost out on a scoreline 3-02 to 1-04. They play Newport at home this Friday evening.
U14 Hurling: The U14 hurlers played silvermines last wedneday evening and made a good comeback to secure a draw on a scoreline of 3-08 to 3-08.
U16 Hurling: Our U16s are taking part in the Carlow Hurling Club Tournament next Sat 30th June. The U16 hurling championship starts on Monday 9th July away to Roscrea.
Cul Camp:Due to the small number confirmed for next weeks Cul Camp it may be cancelled. If your child is going & you have not yet booked online or sent the form to Ruairi O'Connell please do so by this Thursday 28th June. It would be a pity to cancel this camp that has been so well supported in the past.

---

Borrisoleigh Camogie Club

Our under 14's were out on Thursday the 21st June in Littleton against Moycarkey for a league match. The score at full time was Moycarkey 5-4 Borrisoleigh 3-0. However the score doesn't reflect the way the girls played throughout the match, there was only a point in it at half time, with both teams fairly evenly matched throughout the game. Their next league matches are as follows Thursday 28th June against Ballingarry at home at 7pm and Thursday the 12th July against Drom in Drom at 7 pm.
Our juniors had a challenge match at home against Roscrea also on the 21st June. They had a convincing win. Score at full time was 4-13 to 1-2. Scorers for Borrisoleigh were Noirin Stapleton 1-3, Jane McCormack 0-2, Myra Dooley 2-5, Aisling Kiely 1-0 and Julie Delaney 0-3. Well done ladies. Training 9 am Saturday morning.
Under 14 and 16 training in the park on Saturday at 12.
Under 12 training parents/guardians will be texted.
Under 10 training at 6.30 pm in the park on Tuesday evening.
The under 6 and 8 training continues on Tuesday evening at 6.30 pm to 7.30 pm, in the Park. Could all girls bring their helmets, hurleys and shin guards.

Borrisoleigh Camogie Club are now selling merchandise ie. tracksuits, t-shirts,hoodies etc.
For more information, please contact Caroline @ 086-1522716.
---
Mass in St. Brigid's Cemetery


The Mass in St. Brigid's Cemetery this year will be held at 8pm on Friday 29th June.
---

Graduation Mass at St. Therese's N.S.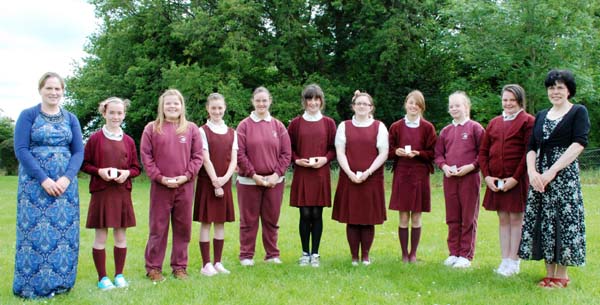 St. Therese's graduation class with their class teacher Mrs Frances Kenneally and Mrs Mary Butler (Principal)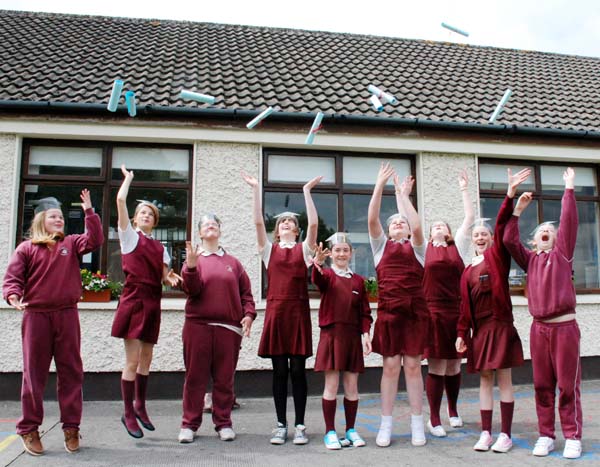 The Graduation Class of 2012 throwing caution to the wind!!!

The time has finally arrived! Kristine, Alison, Bridget, Amy (R), Tara, Aideen, Avril, Amy (O'B) and Clodagh celebrated their time in St. Therese's at the graduation Mass on June 25th. Fr. Michael thanked the class for the good example that they gave to the other classes and the leadership they showed to them. He praised them for their hard work and dedication. He presented them with a little gift to remind them of their days in primary school.
---

Pony Trekking at Borrisoleigh Car Boot Sale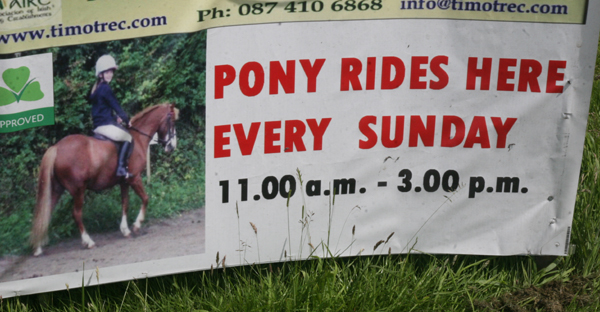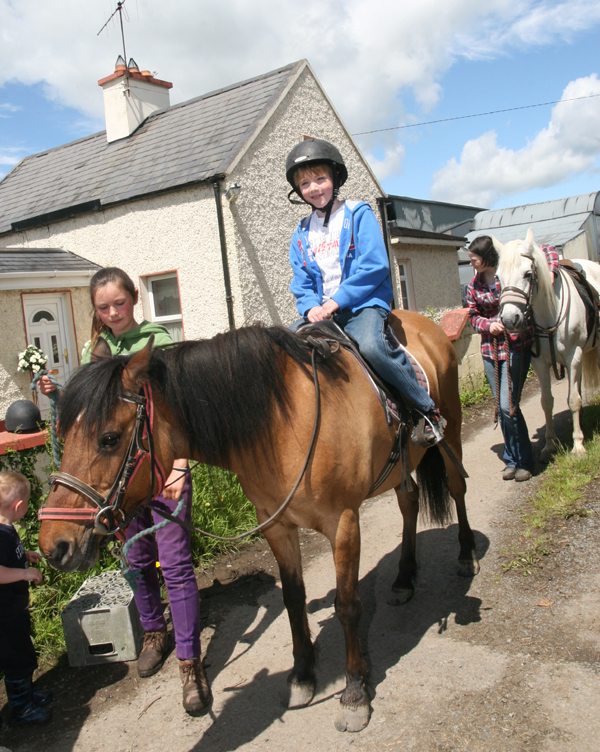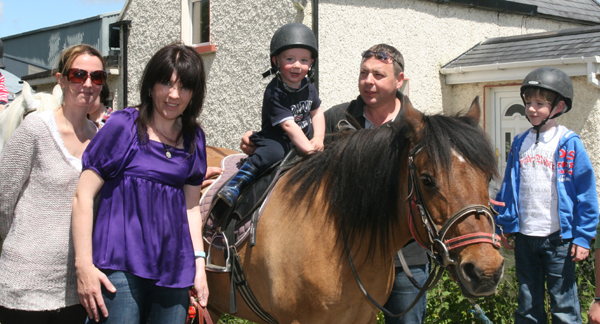 Isn't he a happy boy!!

Pony rides every Sunday from 11:00 a.m. to 3:30 p.m. at Borrisoleigh Car Boot Sale.
---

Lourdes Pilgrimage 2012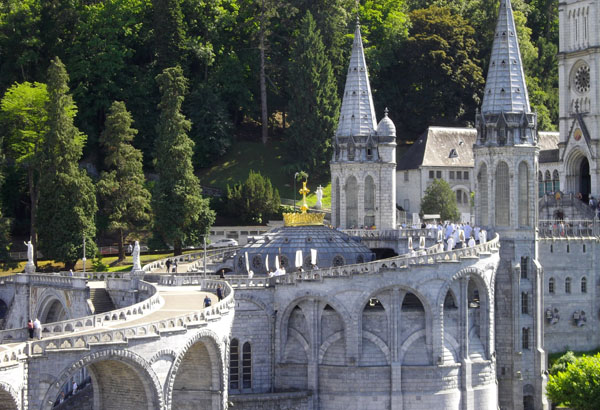 The beginning of the Eucharistic Procession as it makes its way down from the upper Basilica

A group of Borrisoleigh Pilgrims travelled to Lourdes on June 16th last for the 5 day pilgrimage with the Archdiocese of Cashel and Emly. The weather proved to be a mixed bag but at least the sun came out towards the end and all who travelled got to see The Shrine of Our Lady and its environs in all its glory. The Local Lourdes Committee wish to say a big 'Thank You' to all who contributed to their fund this year.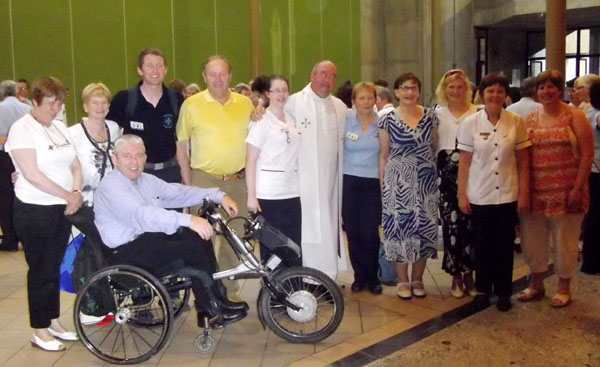 The Group of Borrisoleigh Pilgrims after the Closing Mass (with a few faces missing)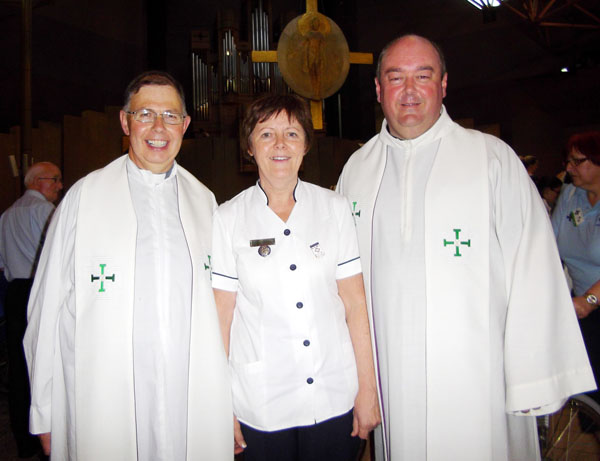 Fr Tomás O'Connell (Spiritual Director), Catherine Ryan (Director of Nursing Care to the Sick) and Fr Thomas Hearne (Pilgrimage Director)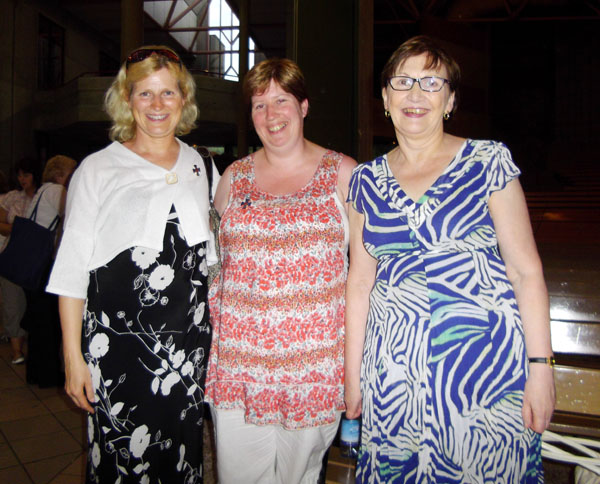 Teresa Ryan, Fiona Max and Joan O'Dwyer after the Lourdes Pilgrimage Closing Mass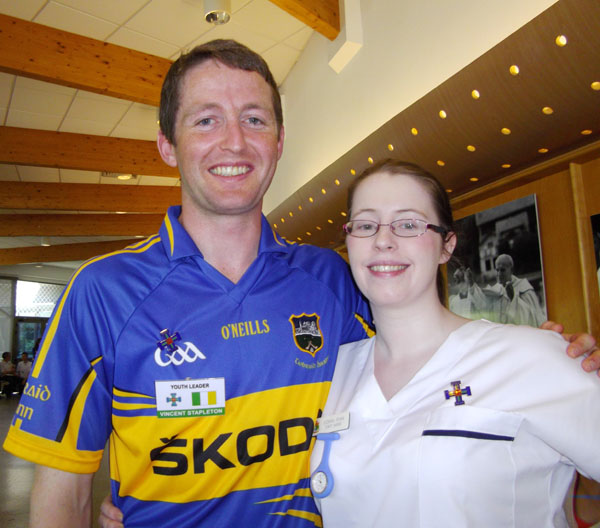 Vincent Stapleton (youth helper) with Gemma Ryan (Nurse)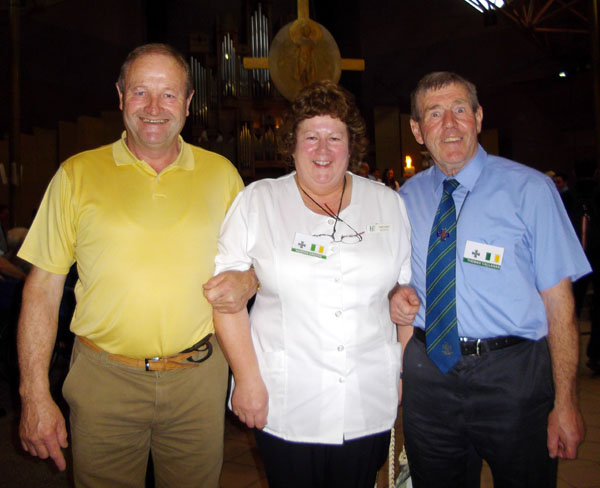 TF Stapleton with Noreen Greene (Nurse) and Thomas Callanan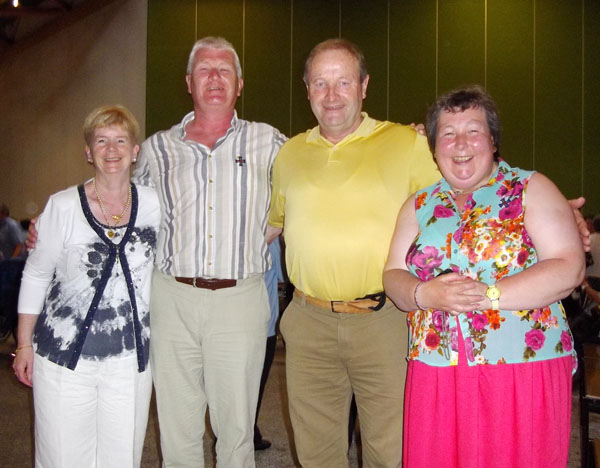 Biddy Stapleton with Lawrence Purcell, TF Stapleton and Ann Purcell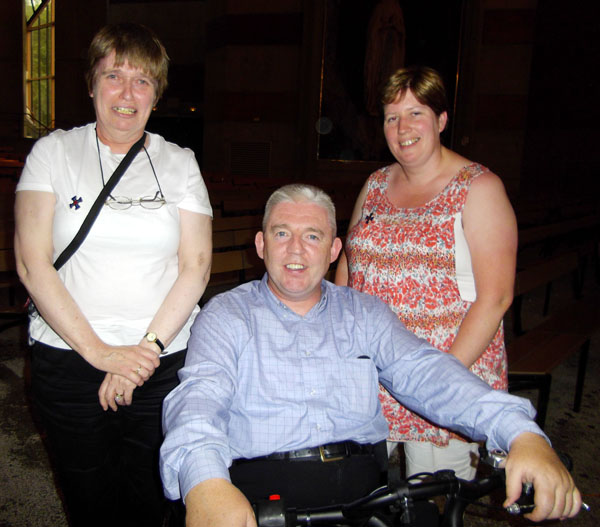 Pauline Cleary with Fr Michael and Fiona Max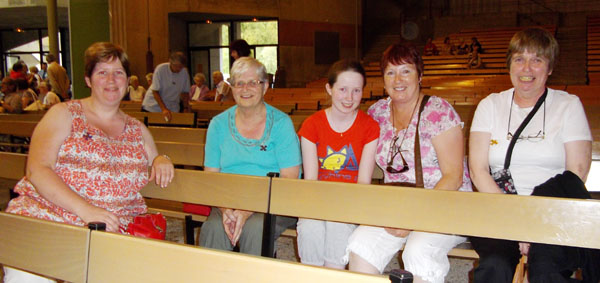 Fiona, Anna, Laura, Rita and Pauline at the Closing Mass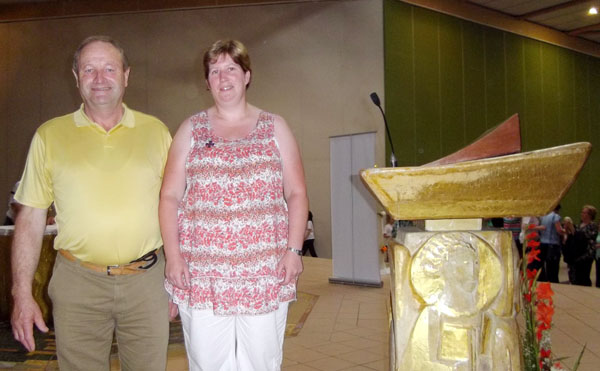 TF Stapleton and Fiona Max (both of whom read at the closing Mass)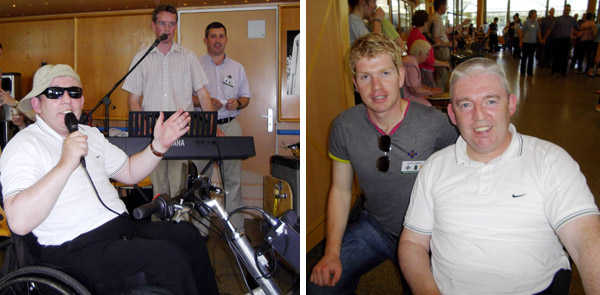 Fr Michael 'belting it out' at the Concert for the Sick at the Hospital and with Seán McCormack who came as a youth helper on the pilgrimage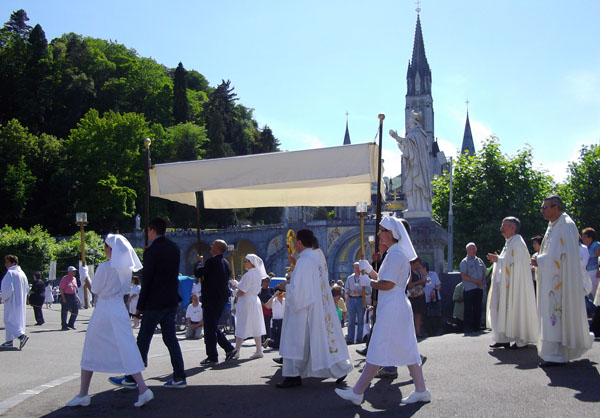 The Eucharistic Procession during our Pilgrimage to the Grotto of Lourdes


---
Fifi's School Tour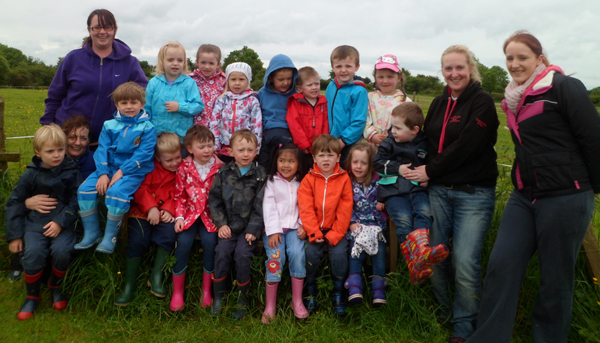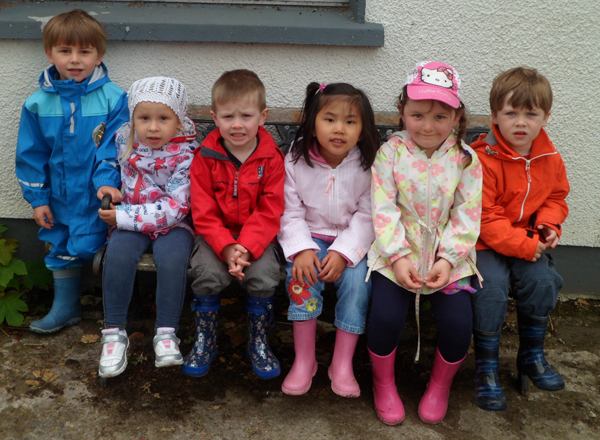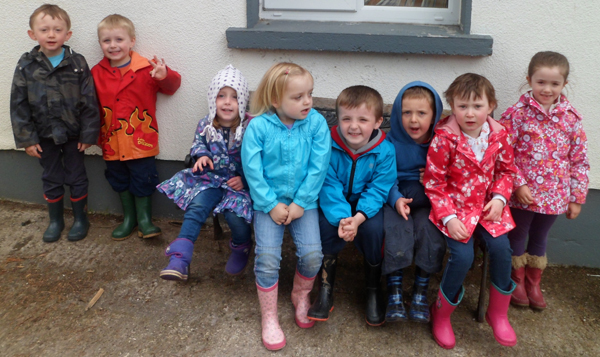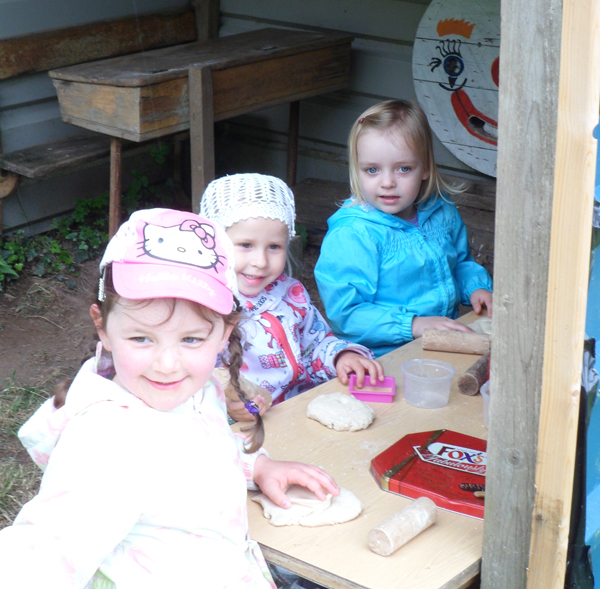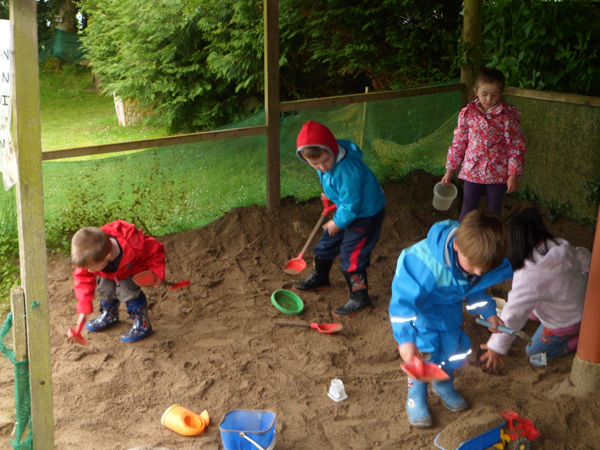 The children of Fifi's tots preschool went to Pallas Hill Open Farm on their school tour recently.
An enjoyable day was had by all.

---
Marian Hall Lotto
26/06/2012
Numbers: 2, 10, 11, 28
No Jackpot Winner
1 Match 3 @ €150
Sheila Treacy, Cloughjordan
Next Week's Lotto Jackpot
€6,950
---

Pic of the Past… down memory lane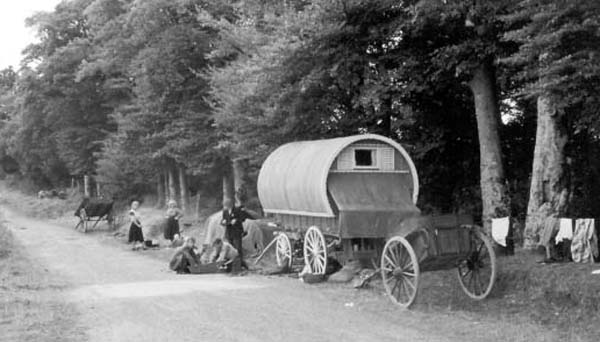 Traveller's Camp, Summerhill – 1960s
note: the old style horse-drawn wagon

---

Your Website Needs You!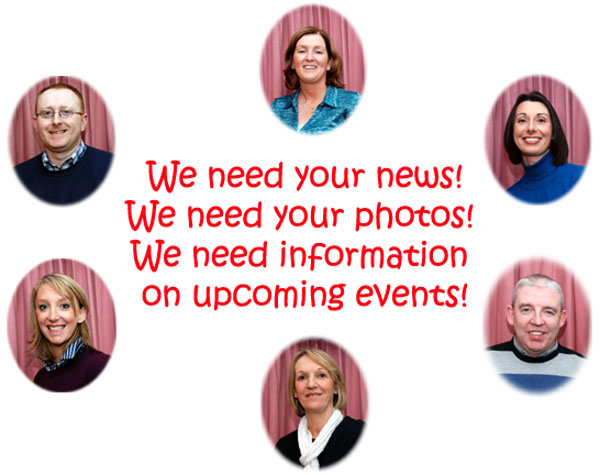 Committee: Enda Ryan, Noreen Fahy, Margaret Cowan, Michael Barry, Marie McGrath and Aileen Óg Groome

Many thanks to all those who contributed photographs and news items. Remember, we need you to continue to send us material so that we can keep our website current and interesting.
Send your email to: info@borrisoleigh.ie
Also, if you like what you see and want to leave a comment, remember to use the Guestbook!
While we make every effort possible to ensure that the information contained in this Website is accurate and complete, we cannot accept any legal liability as a result of the inaccuracy or incompleteness of the information presented to users of this site