Borrisoleigh Bouncing Castles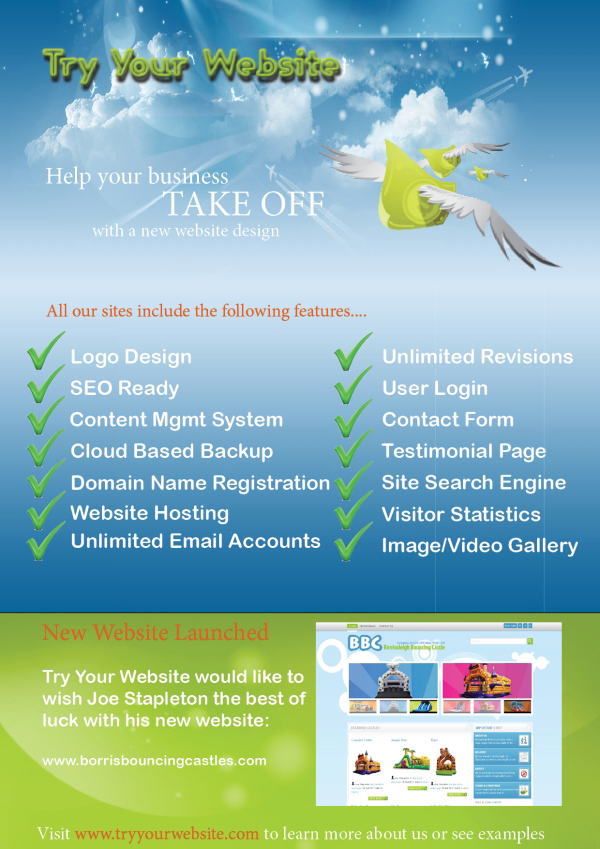 www.TryYourWebsite.com
would like to wish Joe Stapleton, owner of local company Borrisoleigh Bouncing Castles, the very best of luck with his new website.
Check out Joe's new site at
www.borrisbouncingcastles.com
.
---
Haiti – "Build it Week"

Enda Ryan, Borrisoleigh is returning to Haiti with the Haven Partnership on Saturday the 29th October for another "Build it Week". As a result of the incredible generosity of donations received last year Enda hasn't run any fundraising events this time but is of course accepting donations if anyone wants to support him. Donations can either be dropped in to Anna Ryan, O'Connell's Pharmacy or else made via Haven's secure online donation facility
https://www.havenpartnership.com/volman/public/donate/donate.php
---
Bord Bia Farmhouse Craft Cheese and Beer
---
Oktoberfest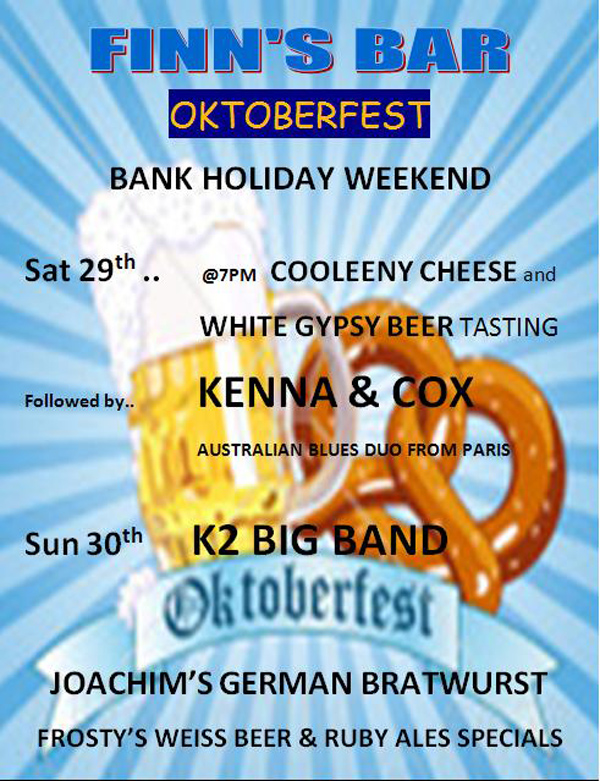 ---
Kenna and Cox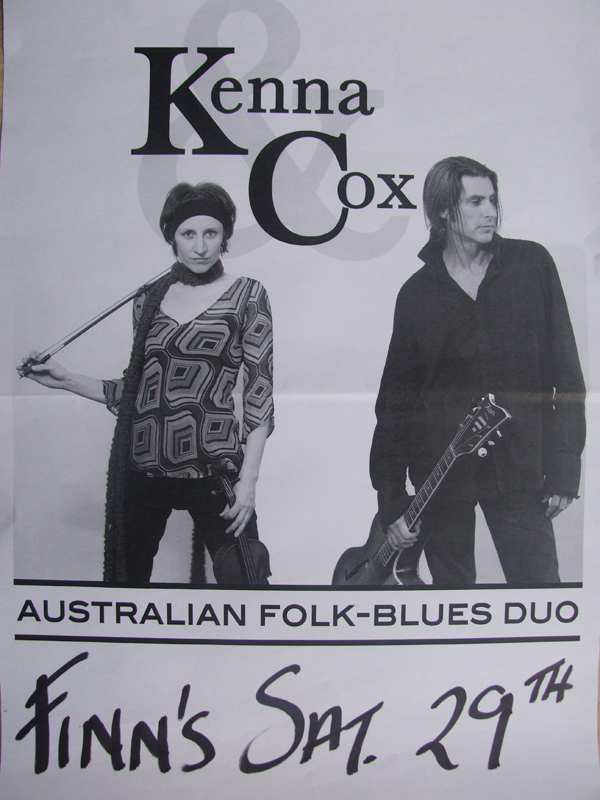 ---
Guitar Lessons for Beginners – Childrens Classes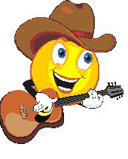 M.Y. School of Music

We would like to start "Guitar Lessons for Beginners" in the Community Centre, depending on the numbers interested.
Please contact Marisa in the Centre at (0504) 50643 or alternatively call to the office.
Monday – Friday
9.30 a.m. – 12.30 p.m.

---
Halloween Disco


St. Theresa's Parents Association wish to invite all primary school children to their fancy dress Halloween Disco in The Marian Hall on Monday, 31st October, 2011 from 7pm to 8.30pm.
Admission is €5 per child and €10 per family. Refreshments will be provided.
---
Borris-Ileigh Junior Camogie


Semi-Final Match Report
Borris-Ileigh Junior Camogie team secured their place in the County Final on Saturday afternoon with a win over Fethard on a 1-8 to 2-3 score line. It was an even more exciting match than their first encounter with both teams' again displaying skill and commitment. Borris-Ileigh overcame a sluggish start to finish in fine style. After a very wet morning the match started with dry conditions over head. Fethard had a strong wind for the first half. They opened the scoring with a point followed by a goal;they scored two more points and another goal in the first half, while Borris-Ileigh scored three points. Borris-Ileigh went into the dressing rooms at half time down 6 points; however they came out fighting with the goalie and the backs putting on a great defensive display keeping Fethard scoreless for the second half. While the Borris-Ileigh midfield and forwards fought hard clocking up a goal and five points. There was little or no wind for the second half and the rain came back making it tough for both teams. Fethard had their chances in the dying minutes but in their search for goals they gave up point scoring opportunities. The last few minutes of injury time seemed like a lifetime for the Borris-Ileigh supporters. The replay was almost a mirror image of the first encounter where Borris-Ileigh had the upper hand in the first half and Fethard came back to secure a draw in the second half. Borris-Ileigh now face Newport who defeated the Silvermines in the other semi-final on a 1-08 to 2-3 score line. The final will be held in the Camogie Grounds, The Ragg on Sunday 30th October @ 2 p.m.
Borris-Ileigh Panel: Carmel O'Brien, Niamh McGrath, Louise Fahy, Michelle Ryan, Marie Ryan 0-1, Julie Kelly, Michelle Stapleton (Cpt), Moira Dooley 0-1, Noirin Treacy, Sarah Cowan, Deirdre Corcoran 1-5 3F, Nora O'Brien, Joanne Cowan, Noirin Stapleton, Cliodhna Bourke, Grace Prior, Clare Ryan, Carol Treacy, Rena Stapleton, Sinead Ryan and Emma Treacy 0-1.
Fethard Panel
: Brenda Burke, Jean Morrissey, Edel Fitzgerald,Norah O'Meara, Fiona Conway, Sandra Spillane, Imelda Spillane,Karen Barry, Aimee Moloney, Kay Spillane (Cpt), Emily Noonan, Lylah Condon, Majella Croke, Sharon O'Meara 1-2, Audrey Conway 1-1, Marie Houlihan, Caroline Quinlan, Roisin Horan and Sandra Maher.
Referee – Siobhan Ryan

Borris-Ileigh last lifted this trophy in 1996, best wishes to the ladies for the final. The team, management and club would like to thank all those who came out in such bad weather to support the team and look forward to seeing you all again at the final. Borris-Ileigh Camogie Club wish to thank the Community Relations Team from Procter & Gamble Nenagh for the lovely cosmetic gift sets that they sponsored for the panel and to Mary Stapleton for organising it. Your support is greatly appreciated. The final will be held in the Camogie Grounds, The Ragg on Sunday 30th October @ 2 p.m.


---
Borris-Ileigh GAA Lotto


Thursday 20th October

Jackpot: €16,000(Not won)

Numbers: 6, 8, 15, 16

€50 Lucky Dip winners:

Margaret Carey, Ballinamona
Liam Stapleton, Chapel Street
Mary Kiely c/o P.J. Kiely
Pat Mockler, Nenagh Road

Next draw: Thursday 27th October in Bourke's Bar
Jackpot: €16,200

---
Marian Hall Lotto


25/10/2011

Numbers: 6, 10, 14, 21

One Winner

Ned Harty, Upper Street

No Match 3 winner

2 Name Draw @ €75
Josephine Hennessy, Killea
Maria Shanahan c/o Centra

Next Week's Lotto Jackpot

€2,000
---
Pic of the Past… down memory lane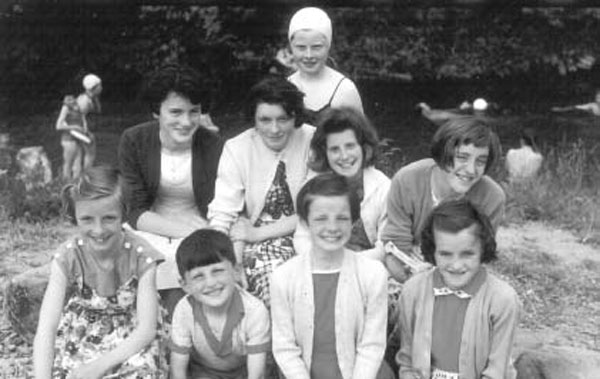 Back: Bridget Ryan
Middle: Ann Maher, Marion Ryan, Kathleen Harty and Pat Kinane
Front: Breda Stapleton, Ger Ryan, Josie Stapleton and Mai Cullen

---
Your Website Needs You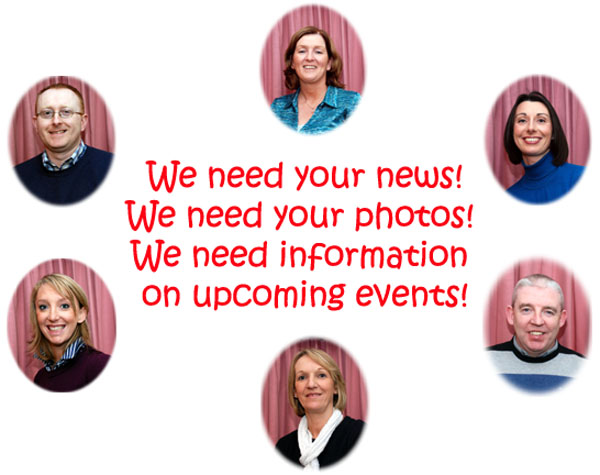 Committee: Enda Ryan, Noreen Fahy, Margaret Cowan, Michael Barry, Marie McGrath and Aileen Óg Groome Many thanks to all those who contributed photographs and news items for this week's current news. Well done!

Send your email to: info@borrisoleigh.ie

Also, if you like what you see and want to leave a comment, remember to use the Guestbook!
While we make every effort possible to ensure that the information contained in this Website is accurate and complete, we cannot accept any legal liability as a result of the inaccuracy or incompleteness of the information presented to users of this site