Burning the Midnight Oil!!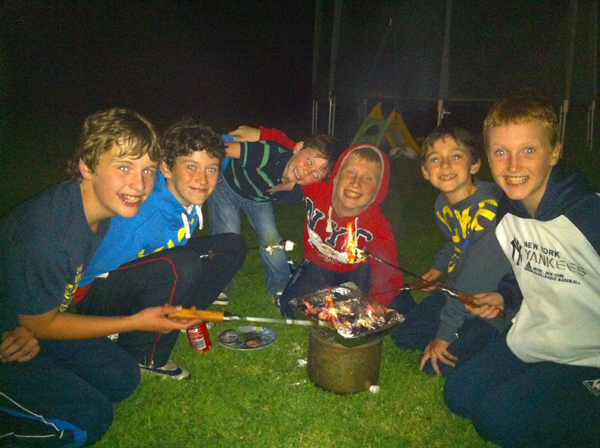 Camping at Coolataggle !! Aaron ,Nick,Will,John,Luke and Patrick cooking marshmallows !!! Late!

---

Senior Citizen's Annual Day Trip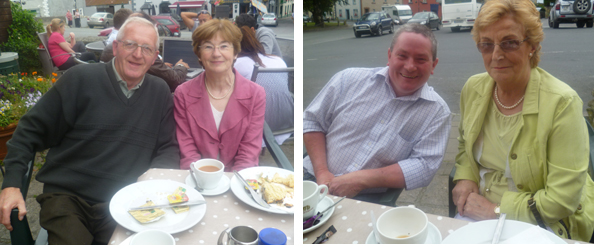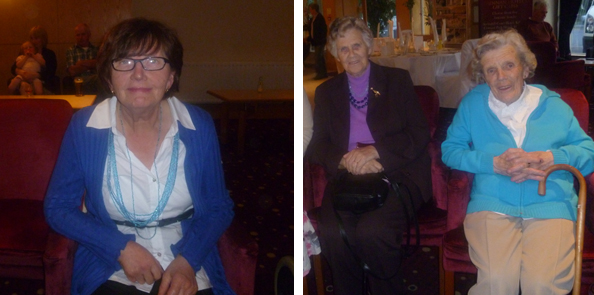 On Thursday last twenty five senior citizens left the square and headed to Kilkenny on our Annual Day Trip. We were happy and enthusiastic to have this opportunity once again to spend a whole day together. Our first port of call was to the picturesque village of Inistioge where we had a beautiful afternoon tea. A visit to Mosses Pottery in Bennetsbridge was next on our trip. Here there was a great selection of pottery on display for all to admire, and of course purchase.
At this stage we were looking forward to our visit to the Spring Hill Court Hotel where we had a fantastic dinner. When the meal was over Phil Maher provided us with music and song. There was plenty of singing and dancing showing that age is no barrier when it comes to giving a song or a display of a waltz or a foxtrot. Our star attractions with the singing were Mai Ryan, John McGrath, Angela McSherry and our host and compare Phil Maher.
A sincere thank you to the organising committee and as Pat Shortt would say "Sure you can't bate a good day out".
---
All at St. Patrick's BNS were deighted to welcome past pupil, Paddy Stapleton who kindly presented our u-11 team with their Co-Final Medals. This special event took place after our annual school Mass which was celebrated by Fr. Everard. Well done to all concerned and sincere thanks to all who support our school throughout the year.
Our school will re-open for the new school year on Thursday, September 1st.

Paddy and the Under 11 Team

Some of the boys receiving their medals






Congratulations boys and well done!!!



---

Family Connections

The following email was sent to us:
From: Anne Lemon
Email: annelemon@xtra.co.z
address: 17 Courage Road Amberley New Zealand
I have found your great website while helping a friend research his family history. His name is Paul Fahey, he lives in Auckland, New Zealand, and he is 3xgreatgrandson of Denis Treacy and Margaret Ryan, of Borrisoleigh. His line is through their daughter Mary Treacy, born 1826, who married Philip Fahey and emigrated to Victoria, Aus. Mary died in 1910. Mary\'s brothers Patrick and Michael also emigrated to the same area of Victoria. I would be pleased to hear from anyone interested in corresponding about this family. I would also be interested in getting in touch with Paul Treacy, shown visiting Eganstown in Victoria in June this year

---

Loughmore Harvest Festival
Loughmore Harvest Festival will take place on Sunday 28th August at 1.30pm. The Festival is in aid of Loughmore Church Renovation Fund and North Tipperary Hospice Cancer Care.
A great day out for all with lots of exciting spectacles including a full steam threshing, children's fancy dress competition, tug o' war and cow bingo. There will be bouncy castles, quizzes, gardening talks by Ultan Nesbitt, pony rides, an old style ice-cream and sweet shop, running races, King and Queen of the Festival, a human table fooball game and jewellery and handbag stalls. Other events will include a dog show, a tombola, turf and timber auction, set-dancing and traditional music. There will be tractor balancing, A digger challenge and a Crossbar Challenge Competition; including a challenge between County Senior Hurlers Noel Mc Grath (Tipperary) and John Mulhall (Kilkenny), a special preview of the following Sunday's All-Ireland Final! A brilliant day out and something for everyone! Admission is €5 per adult and children are free!
There's no need to go home for your supper that night as there will be a barbecue, music by Skies are Blue and a Buckin' Bronco in Stapleton's Yard from 7-9pm. Barbecue is €10 for adults. Two great causes, One great day!



---

Borris-Ileigh Juvenile GAA Club

U10s we had 2 teams participating in the Paddy Carey Cup hosted by Drom-Inch last weekend. Thanks to Drom-Inch for the invitation. The U10s also played an exhibition game at halftime against Moyne/Templetuohy during the Mick Cowan Perpetual Cup Hurling Tournament.
U13 Plate, we beat Templederry in the first round last week and play Borrisokane away this week.
U14 North C/ship semi final V Shannon Rovers takes place next Tuesday 30th August. Time and Venue will be notified at training.
Best of luck to Eoin Stapleton who will represent the club on the Tipperary panel taking part in the second tier competition of the U14 Tony Forristal hurling Tournament in Waterford next weekend.
The Hurling Summer Camp took place in the Town Park from the 8th to the 12th August. Over 50 young boys and girls took part and enjoyed the different array of skills demonstrated and taught by the Cul camp coaches. Our thanks to all who participated and helped out during the week.


---

Tipperary U15 Camogie Team


Congratulations to the Tipperary Under 15 camogie panel who won the blitz in Ferns, Co Wexford on Saturday 20th of August after defeating Wexford, Waterford and Dublin. Well done girls!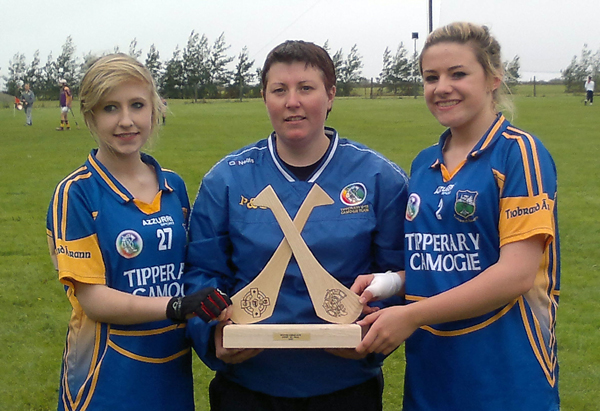 Aisling Kiely and Clóda Scanlon of the Tipperary Under 15 Camogie Team
with Siobhan Stapleton, Selector

---
Borris-Ileigh GAA Club News

Senior Hurling: The draw has now been made for the next round of the Co. Championship. We are down to play the winners of J.K.Brackens or Carrick Davins on Tuesday 13th September in Semple Stadium under lights at 7.30pm.
Minor Hurling: We are now gone out of this competition. Thanks to all the players and mentors for their effords during the year.
Merchandise is available every Saturday morning in the pavilion between 11am. and 1pm. or contact 087 9439531.
Now that we are in the All-Ireland final again it would be appreciated to decorate the town with your flags and buntings in support of the Tipp team and also Brendan and Paddy who we are very proud of.
Last day for ordering tickets for the All Ireland Final is the 28th. August please contact Philip Delaney on 086 8209588.



---

TÚS Community Work Programme – Call out to Host Community Groups
North Tipperary LEADER Partnership (NTLP) manages the local delivery of the TÚS – Community Work Placement Initiative on behalf of the Department of Social Protection. The aims of TÚS are to provide short-term, quality work opportunities for those who are unemployed and to provide certain services of benefit to communities.
NTLP is now accepting applications from community and voluntary groups in both Urban and Rural areas to participate in the TÚS – Community Work Placement Initiative. Work undertaken on TÚS will be beneficial to the local community and to the participants on the scheme. The types of projects carried out are likely to include:
Energy conservation work in homes and community buildings
Social care of all age groups and persons with a disability or limited mobility
Caretaking, securing, supervising of community buildings and spaces
Renovation of community and sporting facilities, including the regeneration and enhancement of community, recreation and sporting spaces
Work in support of the promotion of the Irish language, other cultural and heritage activities
Community administration, research and community event management
Repair of equipment for developing world – farm tools, bicycles, computers, sewing machines, health equipment.
Community work under TUS should meet the following conditions:
Not duplicate existing commercial activity or duplicate service provision by another agency
Be a quality placement
Make a meaningful contribution within communities
Support voluntary effort
All applications will be evaluated and scored on these criteria by NTLP staff, who recommend successful groups to NTLP's TÚS Committee. The Committee may prioritize geographical areas of North Tipperary which do not have access to existing work schemes. For any informal queries please contact Michael Murray, David Kyne or Mary O'Dwyer on 067-56676
Closing date for the First Round is the 9th of September 2011
---

Iron Man Competition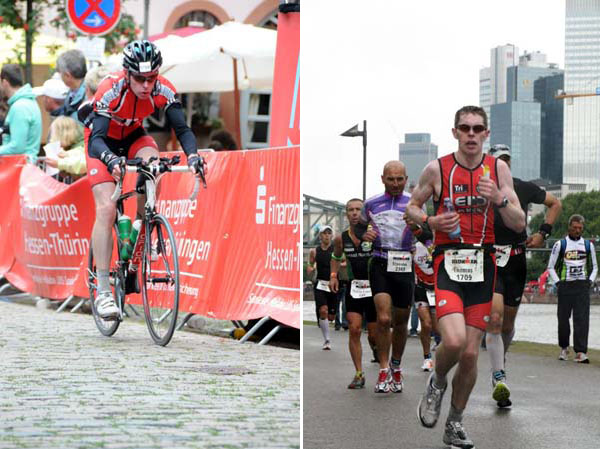 Borrisoleigh man Thomas Kiely (now living in Edinburgh) completed the Iron Man competition in Frankfurt in July. The Iron Man comprises a 2.4 mile swim, 112 mile bike ride and ends with a marathon (26.2 miles) run. Thomas finished this feat in the very respectable time of 10 hours and 50 minutes.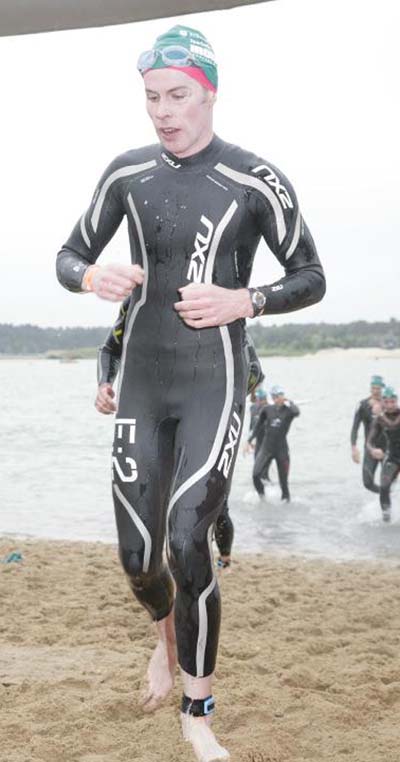 Thomas after the swim

Crossing the finish line! Well done!!!


---

Pic of the Past…Down Memory Lane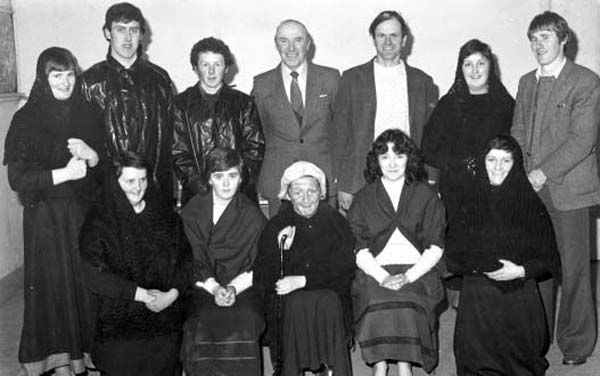 Drama Club – perform 'Riders to the Sea' in the 1970s
Back: Olive Carey, Rory O' Dwyer, James Slattery, Joe Boyle, Tom Brien, Margaret Stapleton and Michael Carey.
Front: Mary Groome, Ann Collins, Mary Boyle, Catherine Boyle and Eileen Glasheen



---

May She Rest In Peace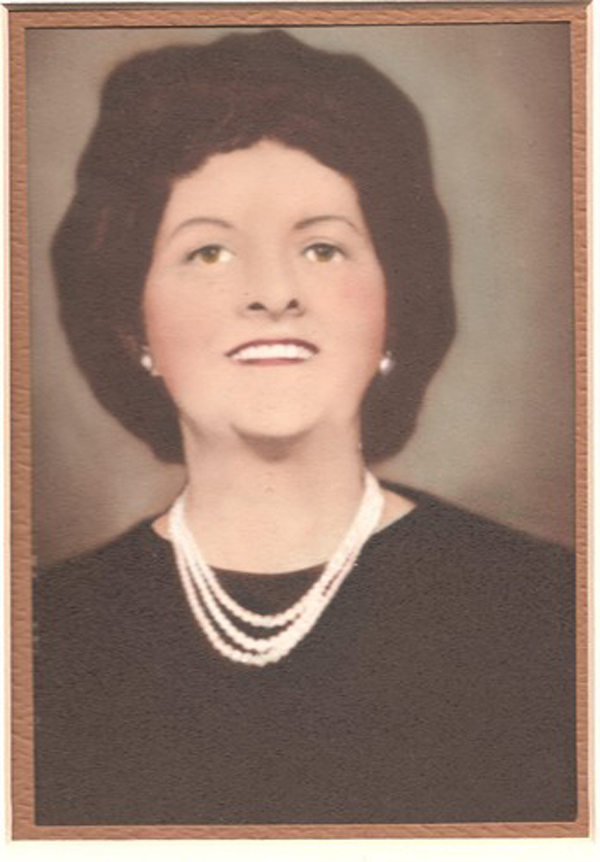 Margaret (Peggy) Mary Theresa Finn O\'Hagan Browne Beloved daughter, sister, wife, mother and grandmother Feb 20, 1920 – August 19, 2011 Mrs. Browne, 91, died Friday, August 19, 2011 at Wake Forest Baptist Health Center Winston-Salem, NC. A private memorial service will be held Saturday, August 27, 2011 for family Mrs. Browne was born in Bronx, New York to the late John Vincent and Annie Kelly Finn. Over the years she resided in Fairview and Maywood, NJ, Norfolk and Portsmuth, VA, Elmont, LI, NY, El Paso, TX. She was a long time member of St. Leo the Great Catholic Church. Mrs. Browne was a homemaker and supported her four children through the PTA and various school activities. She also was an active volunteer in many community organizations. She loved art and attended Pratt Institute of Art in New York. She was a supporter of and docent for Reynolda House Museum and South Eastern Center for Contemporary Art (SECCA). On-line condolences may be made to www.frankvoglerandsons.com Preceded in passing by: her sibilings – Kathleen Cornelia Finn Horan, John Vincent Joseph Finn, Sarah Agnes Finn Kehoe, Mary Theresa Finn DiMatteo and Josephine Frances Finn Spina, spouses – Brian Garrett O\'Hagan and Joseph Edward Browne parents – John Vincent Finn and Annie Mary Kelly Finn of County Tipperarry, Ireland grandparents – James Finn, Kathleen Fahey Finn, William Kelly and Sarah Kennedy Kelly Survived by: her children and grandchildren: Kathleen Gail Browne (Steven) Phillips, Delia Anne Phillips, Michael Edward Browne, Elizabeth Joy Browne Upchurch, Margaret Kerry Browne, Sean Michael Browne many nieces and nephews and their children
---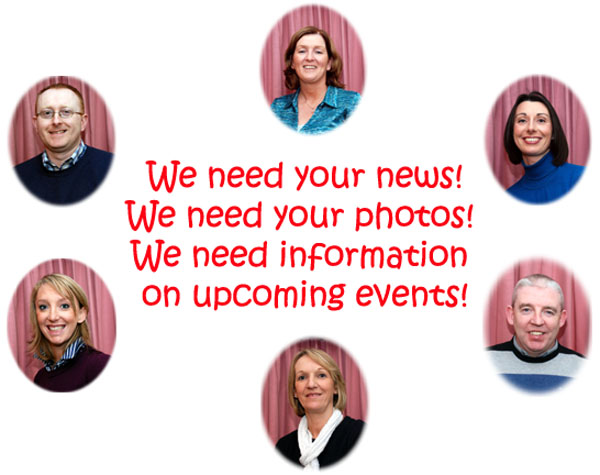 Committee: Enda Ryan, Noreen Fahy, Margaret Cowan, Michael Barry, Marie McGrath and Aileen Óg Groome
Many thanks to all those who contributed photographs and news items for this week's current news. Well done!
Send your email to: info@borrisoleigh.ie

Also, if you like what you see and want to leave a comment, remember to use the Guestbook!

While we make every effort possible to ensure that the information contained in this Website is accurate and complete, we cannot accept any legal liability as a result of the inaccuracy or incompleteness of the information presented to users of this site.