Borrisoleigh Life Savers Action Group Church Gate Collection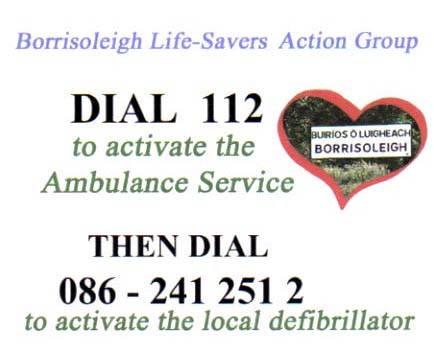 In order to maintain the defibrillators in the community, Borrisoleigh Life Savers Action Group will hold a Church Gate collection, in Borrisoleigh, this weekend, 28th and 29th May. Your support would be greatly appreciated.
---
Borris-Ileigh Juvenile GAA Club

Hurling Championship
The u14s have now played two games and have had two wins over Newport/Ballinahinch and Borrisokane. They play Kildangan this Wednesday 25th May in Puckane and Ballina next Wednesday 1st June in Borrisoleigh.
The U12 championship begins in the coming weeks, games will take place on Fridays and players will be notified at training of the match times etc.
U16s continue training on Mondays & Wednesdays and with exams coming up soon for most players these sessions are confined to drills only.
U8s and U10s continue to train and play challenge games when the U10s went to Dolla to play Silvermines last week and the U8s entertained JK Brackens in the Town Park last Saturday.
Peadar Cummins Tournament
The annual inter-divisional U14 hurling tournament takes place next Saturday 28th May in Borrisoleigh. This tournament always produces a very entertaining days hurling in the Town Park and the Juvenile Club are very proud to host this tournament that continues to honour the late Peadar Cummins and his tremendous work for underage hurling. Once again this year the club has two representatives on the North Panel, Eoin Stapleton and Micheal Carey. Congratulations and well done to both lads and best of luck on the day. It's all hands to the pump that day and anyone that is available to help out would be most welcome in the Town Park from early on Saturday morning. Also as we provide refreshments for all teams and supporters, anyone that wishes can deliver sandwiches and other refreshments to the Pavillion on the morning of the 28th.
L & N Bagpack
The L&N bagpack last weekend was very successful and the juvenile committee would like to thank the parents who volunteered their time and did a stint or who contacted the committee to excuse themselves for whatever reason. The committee would also like to thank the Management & Staff and customers of the L&N for their courtesy and assistance and very generous support over the 3 days.

---
Borris-Ileigh Camogie Club
Our Juniors had a great win over Nenagh in a challenge match recently, well done to all involved, players will be notified about training via text message, anyone who cant attend please contact Jody or Siobhain.
The club would like to express our deepest symapthies to the Harkin, Delaney and extended family on the recent death of Mary Harkin. May she rest in peace.


---

Happy Birthday Mary
On Saturday last 21st May a special surprise birthday party was held for a very special lady and member of our community, Mary Ryan of Main Street.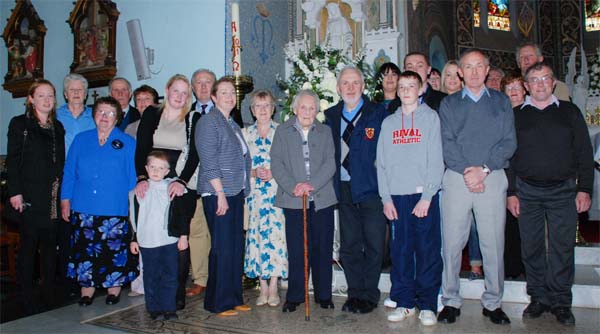 Mary, surrounded by family and friends after the special Mass of Thanksgiving in honour of her 90th birthday



A special Mass of thanksgiving to mark this milestone event was celebrated in the parish church at 5pm on Saturday which was then followed by not one, but two parties, one at Mary's home and then later at 9pm another in the Community Centre.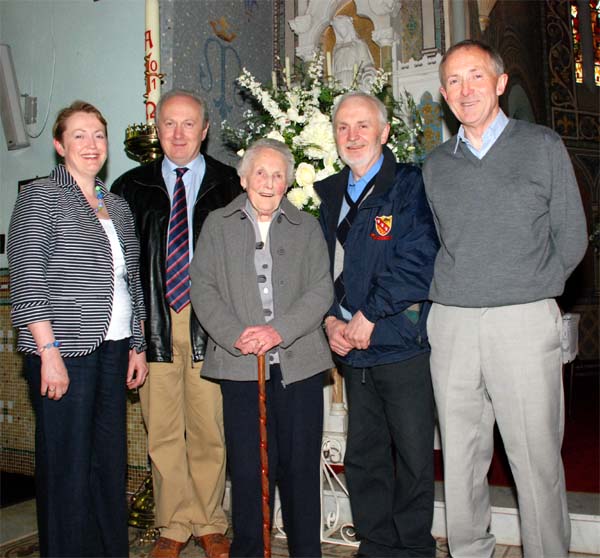 Mary with her daughter Mary and sons Gerard, John and Michael after the Mass of Thanksgiving in the Sacred Heart Church
Mary was surrounded by family, neighbours and friends and like the 'other' queen she greeted her royal subjects as proper protocol required. Buckingham may have' her majesty' but Borris has 'her ladyship', the only difference being that the formality of the 'curtesy' was dispensed with in favour of the less formal hug and handshake to wish 'our queen' – Queen Mary – joy and happiness on her big day and in the years ahead.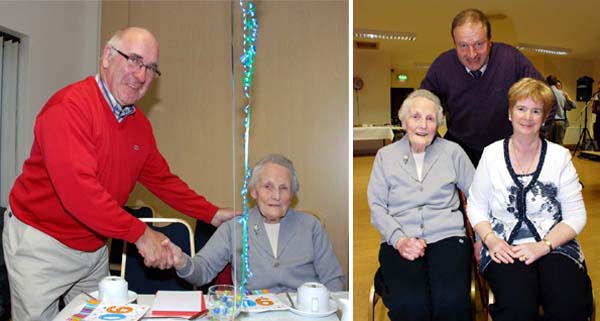 Mary being congratulated by Michael Delaney and with her friends TF and Biddy Stapleton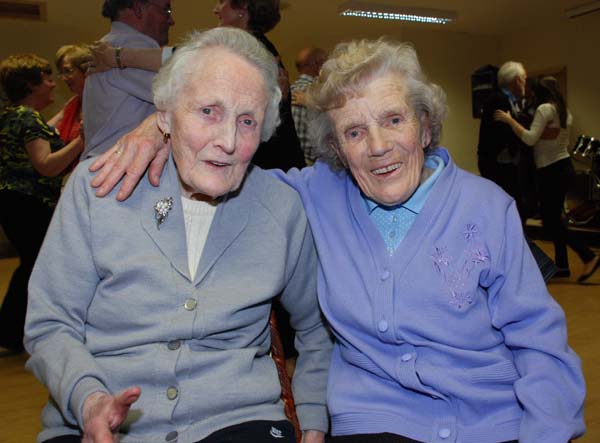 Mary and Ida, one looking younger than the other!
The Castle Trio of Phil, Mick and PJ regaled with their music those who attended the royal banquet, which was served up by an army of helpers, and the dancing continued late
into the night.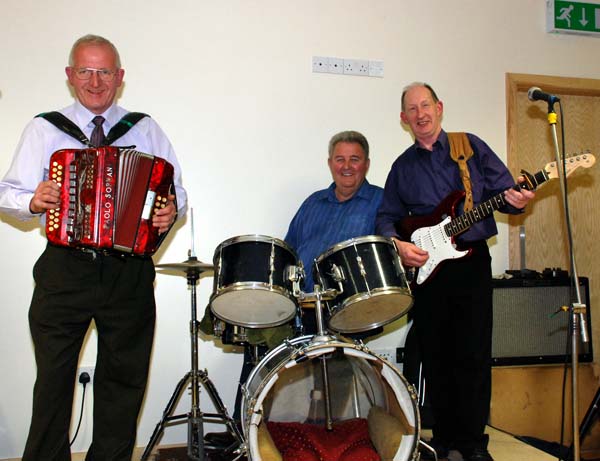 Phil, PJ and Mick providing the music for Mary's special birthday celebration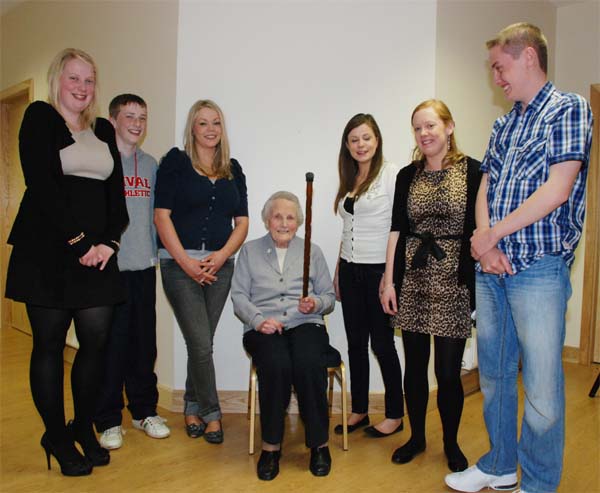 Mary may be 90 but she can still show us who's boss much to the amusement of her grandchildren!!!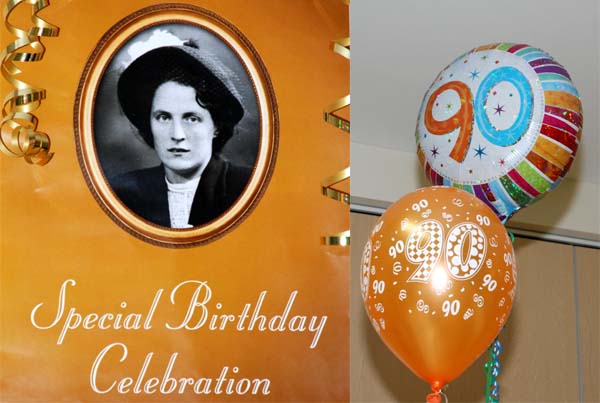 Mary on the day of her wedding all those years ago!

Mary's family would like to thank everyone who made this such a special event for their mother, it is very much appreciated.
---
North Senior Hurling Championship Round 3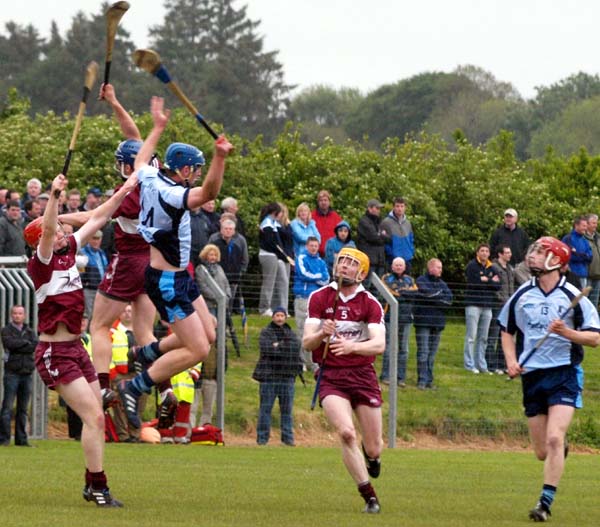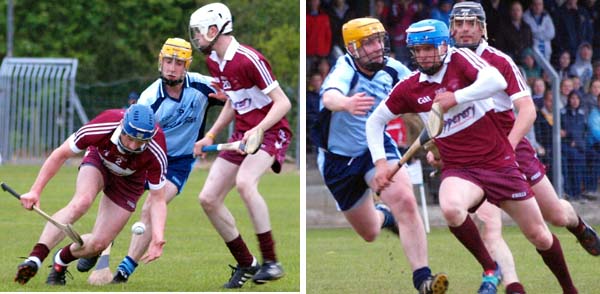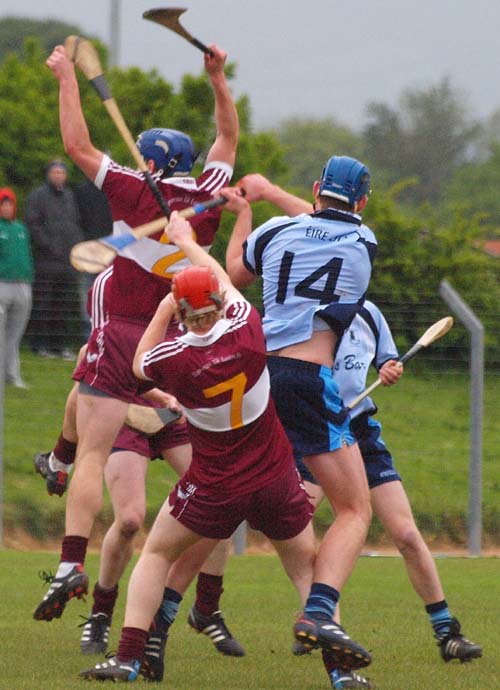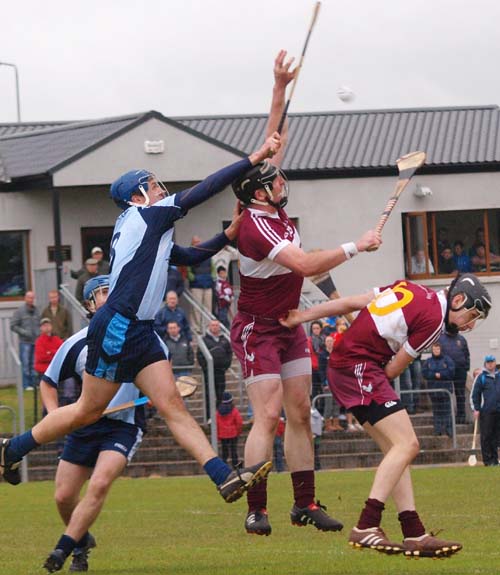 Some action from the Borris-Ileigh -v- Nenagh match that was played in Toomevara recently and ended in a draw game.
---
Relay for Life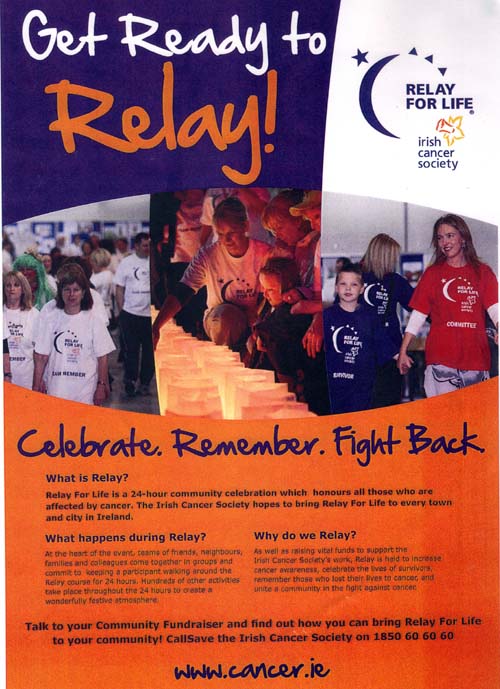 Relay for Life is taking place in Toomevara GAA Club on 27th and 28th August 2011
If you are interested in entering a team or going along on the day please contact:
callsave 1850 60 60 60

---
Pic of the Past… down memory lane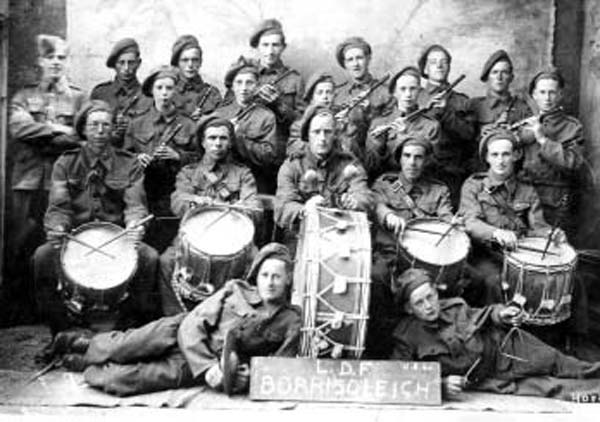 L.D.F. BAND – 12th August 1944
Back: Unknown Soldier, Andy Ryan and Paddy Ryan, Johnny McDonnell, Martin Ryan, Jim Quinn and Bill Connors
Middle: Vincent Kearney, Joe Prior, Dan (Barry) Ryan, Phil Crowley and Liam Maher
Drummers: Tom Bourke, Paddy Walsh, Eddie Finn, Owen Walsh and Jimmy Bourke
In front: Jerry Crowley and Paddy Connors

---
Your Website Needs You!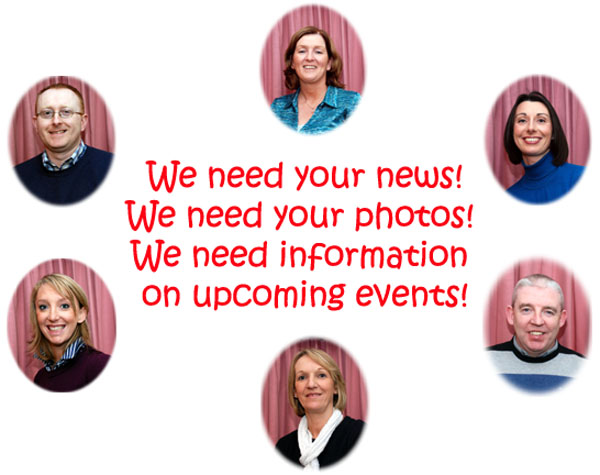 Website Committee: Enda Ryan, Noreen Fahy, Margaret Cowan, Michael Barry, Marie McGrath and Aileen Óg Groome

Many thanks to all those who contributed photographs and news items for this week's current news. Well done!

Send your email to: info@borrisoleigh.ie
Also, if you like what you see and want to leave a comment, remember to use the Guestbook!

While we make every effort possible to ensure that the information contained in this Website is accurate and complete, we cannot accept and legal liability as a result of the inaccuracy or incompleteness of the information presented to users of this site.