Greetings from Auckland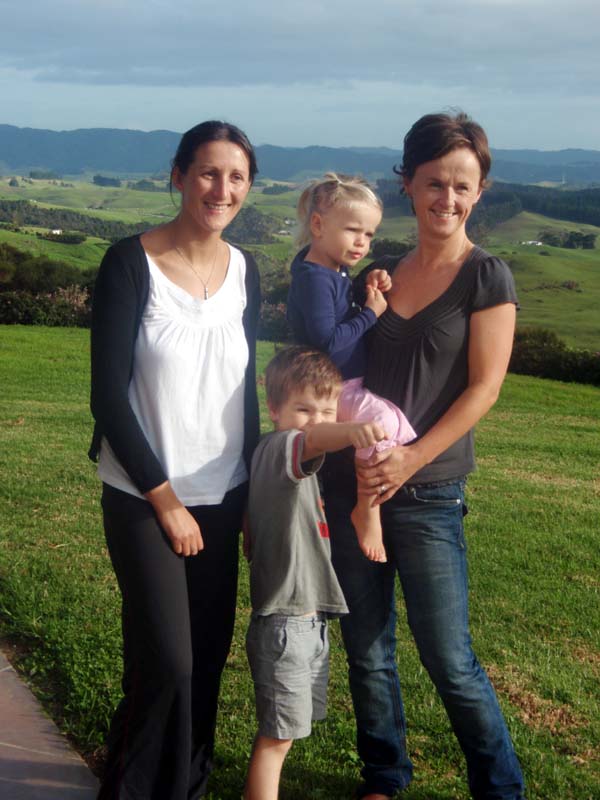 Catherine Ryan emailed this photograph to us recently from her travels. It was taken in Waipu, near Auckland in New Zealand when she paid a visit to Borrisoleigh native Sheelagh Clement nee Shanahan. It shows Catherine, Sheelagh, Sheelagh´s son Cian and daughter Saoirse. Its just outside her home near Waipu. Sheelagh´s an avid reader of the website!

---

St. Patrick's B.N.S.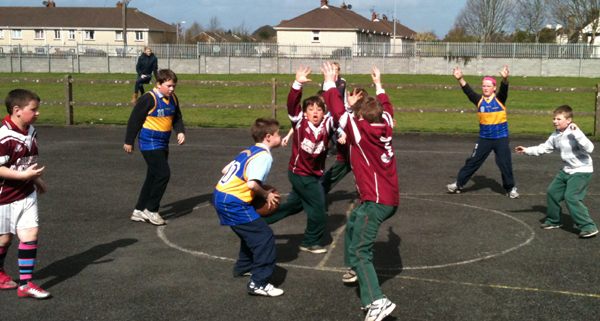 The boys participating in a basketball tournament in Nenagh before the Easter break
With the on set of this period of beautiful weather, St. Patrick's B.N.S has begun it's participation in it's annual sporting competitions. The boys have enjoyed a great start in all competitions which began with a visit to Nenagh for a basketball tournament. They took two teams and they both represented the school admirably and the boys really enjoyed the day shooting hoops!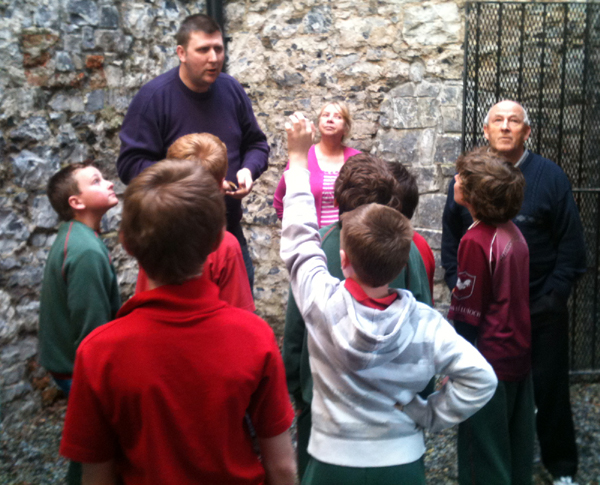 The boys visiting the Nenagh heritage centre




The boys visited the Nenagh Heritage Centre. There they enjoyed a guided tour of the museum which told the story of North Tipperary from famine times to the more recent past. The boys saw displays on school life in the past, old farming methods, and an old shop. Their favourite part was undoubtedly the prison cells and the condemned man's exercise yard where they heard stories about and saw artefacts related to the McCormack brothers.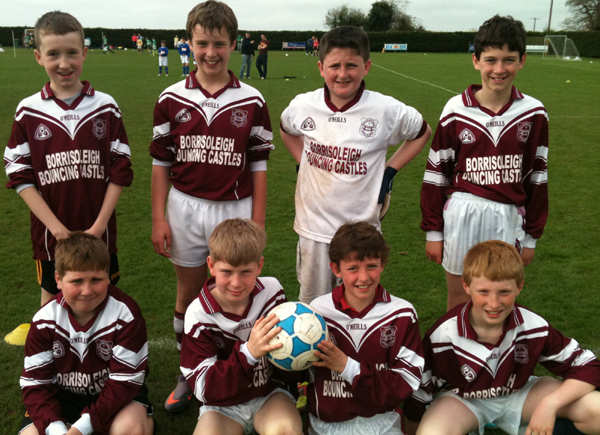 The schools 5 a side soccer team that finished second in their group.
Backrow L-R Alex, Aaron, Dylan, Nicky
Frontrow L-R Stephen, Raymond, Aaron, John


The boys had a trip to St. Kevin's Boys Soccer Club where their 5 a side team performed brilliantly in a county wide tournament. The boys finished second in their group which was an excellent result as they were up against strong competition from schools from Newport, Roscrea and Clonmel. Following our impressive display in the 5 a side it was the turn of their U-11 and U-13 hurlers. The U-11 championship was run as a blitz this year and the boys after some tough encounters qualified from North Tipperary to participate in the county blitz in the coming weeks, well done to them! Finally the U-13 team made a winning start to their campaign with a win over Borrisokane in a keenly contested match.
We wish all our teams continued success in their respective competitions, as the saying goes, "Tús maith leath na hoibre."

---
Up coming Entrepreneurs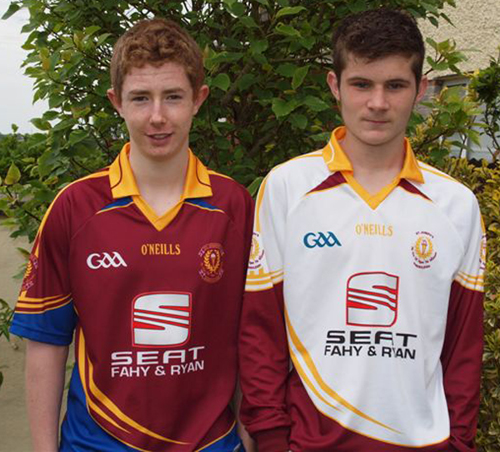 Dean, Darragh and Luke(missing from photo) are transition year students in St. Joseph's College Borrrisoleigh. They are pictured modeling the jerseys they designed and produced in co-operation with the school and O' Neills. This is part of their Mini company project for their T.Y. program. These jerseys are available to buy from the lads for €45. Final date for orders is Monday 16th May. Enquiries to (087) 9035949 or (0504) 51727
---
Clodagh Macra News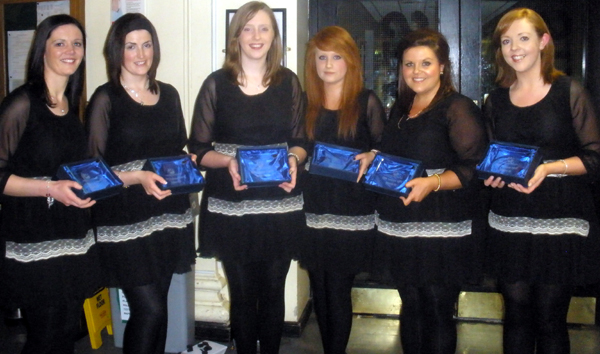 The Clodagh Ballad group of Laura Ryan, Teresa Kennedy, Karen Ryan, Grace Prior, AnneMarie Kavanagh and Maria Ryan with their second place glass ware.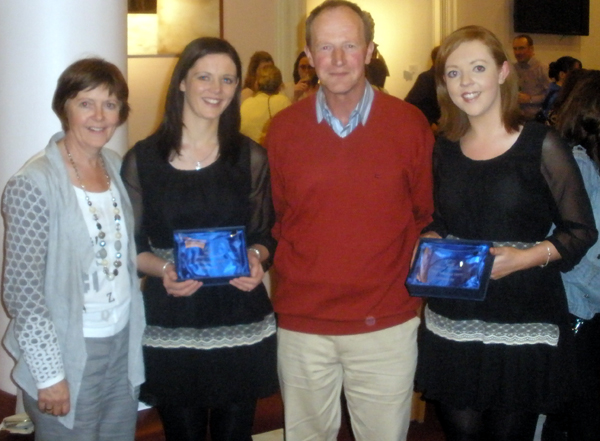 Laura and Maria Ryan with their parents, Martin and Catherine


It was a great weekend for Clodagh Macra. The Clodagh Ballad group was competing in the final of the National Talent competition and picked up 2nd place. They were competing against 3 other clubs from around the country – Ballynacarbury (Kildare), Freemount (Cork) and the winners on the night Athboy Macra. The Clodagh girls were the final act in a night of great entertainment in the National Concert Hall, Dublin and sang "City of Chicago" and "Take My Breath Away". There was a great crowd of supporters and celebrations continued will into the night! The club is establishing links with the National Talent Competition having appeared every year in the final since 2008, taking numerous second places and a first in 2009. Well done to the girls.
Clodagh Macra will be hosting the North Tipp FBD farm skills competition this Sunday May 8th on Eamonn Ryan's farm commencing a 2pm. Best of luck to the Clodagh team.
---
Digital Photography Course for Beginners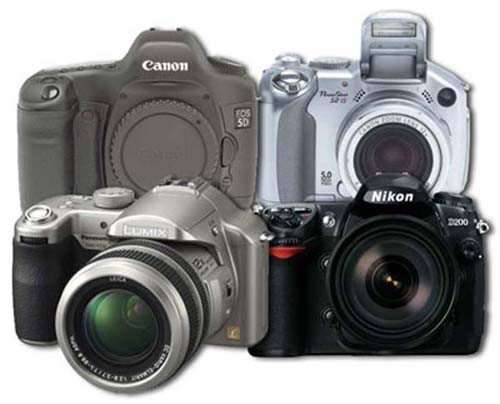 Borrisoleigh Community Centre hopes to run a digital photography course for beginners commencing towards the end of May.

Anyone interested in taking this course is asked to call to the centre between 9.30am- 1pm (Mon – Fri) or to telephone Marisa at 50643 on or before Wednesday 11th May.

Please note that there are only a limited number of places available and that the course is free of charge.
---
Jimmy joins the ranks!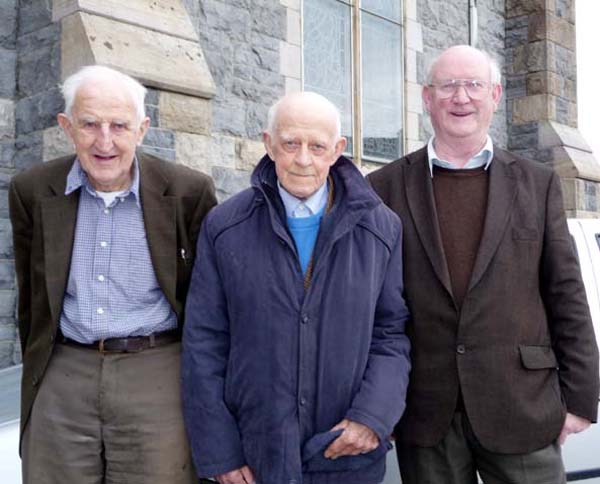 Pictured here is Jimmy Murphy of Glenkeen, now residing in Borrisoleigh, who is flanked by Jack Ryan and Matt Stapleton. The trio were photographed after 10.30 a.m. mass on Monday morning last and were still buzzing about the BIG wedding. Some people just can't let it go!!!! I wonder what advice they would give the happy couple! Some things are better left unsaid eh!
---
May She Rest in Peace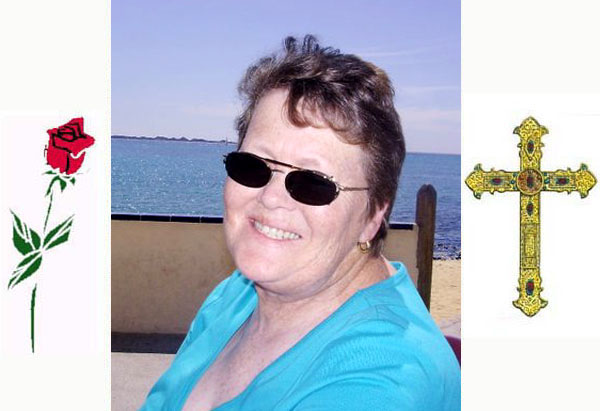 Sally O'Dwyer RIP
The death occurred on Saturday 31 April of Sally O'Dwyer of The Orchard, Thurles and formerly of Summerhill Borrisoleigh. Her Funeral Mass took place in the Sacred Heart Church Borrisoleigh on Tuesday 3 May with burial in Loughmore. We offer our deepest sympathies to her family and friends. May she rest in peace.

---
Catholic Youth Festival in Knock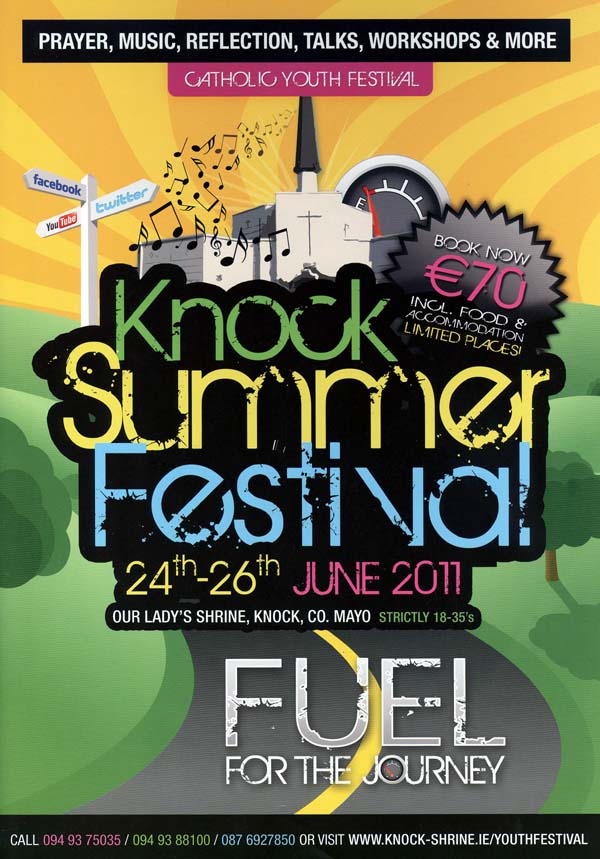 Knock Summer Festival 2011 – `Fuel For The Journey'
(24th -26th June)
The Knock Summer Festival takes place this June in Knock Shrine. The festival is a three day event and over the three days, there will he talks, workshops, prayer, reflection, music and much more happening. It is a chance to come away and explore, ignite and celebrate your faith. The festival is for all people ages 18-35 and the cost of the weekend is €70 (This includes all your food and accommodation). For more info contact the youth ministry on 09493 88100 / 087 6927850. Look for us on facebook or check out
www.knock-shrine.ie/youthfestival
---

Borris-Ileigh Juvenile GAA Club

TheU16 football team following some very good wins in the qualifying rounds reached the North championship semi-final but were defeated by Borrisokane. Commiserations and well done to all on the panel and the manager and selectors.

U12 and 14 football, both these teams despite some good displays did not make the knockout stages in their respective competitions. All thoughts now turn to the hurling championship and training for all age groups continues from U8 to U16. The U14 championship begins on Wednesday the 11th of May with a game against Newport/Ballinahinch in Newport. Other commencement dates will be notified to all when confirmed

Table Quiz
The annual table quiz in aid of the Juvenile club was once again very well supported on Good Friday,. The club would like to thank the Marian Hall for the use of the facilities, St Joseph' College Borrisoleigh for the use of the tables, all the local businesses that provided sponsorship and spot prizes for the raffle, quizmaster and questionsetter Club chairman Michael Carey and anyone who helped out on the night in any way. Congratulations to Pat Kavanagh and his team who were winners on the night following a tiebreaker with P.J Ryan's team. Thanks once again to everyone who supported this fundraiser, it is very much appreciated by the Juvenile club

Bag Pack
We are having a Bag Pack Fundraiser in the L & N in Thurles on Thursday/Friday/Saturday 19/20/21 May. We will be contacting parents in the coming weeks to make sure we have enough volunteers to man the checkouts over those three days. Your assistance and cooperation will be greatly appreciated.
---

Trad Night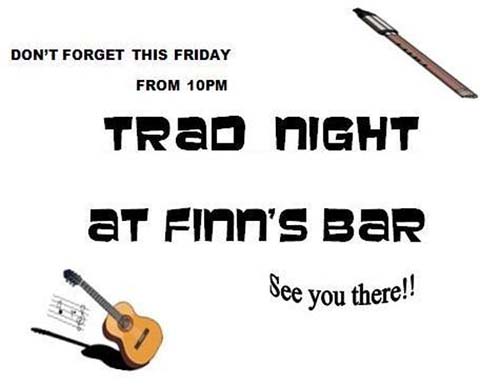 ---
Marion Hall Lotto


03/05/2011

Numbers: 9, 10, 23, 24

No Winner

2 Match 3 @ €75

John A Ryan, Kilkeary, Nenagh
Sean Fennelly, Ballina

Next Week's Lotto Jackpot

€2,600
---
Pic of the past….down memory lane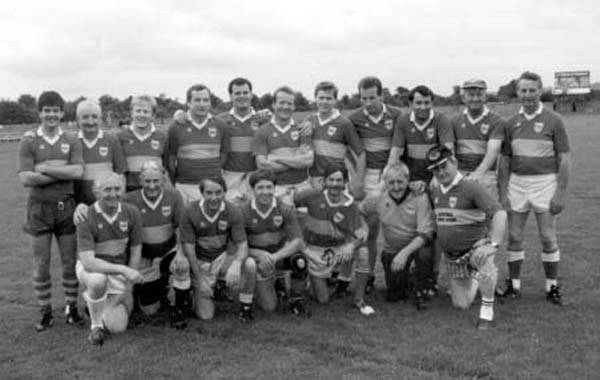 Jimmy Magee All Stars – Fundraising Event 1980s
Back: Joe Hayes, Seamus Hynes, Aidan Ryan, Michael Smith, Ken Hogan, Bobby Ryan, Conor Stakelum, Declan Carr, Michael Lowry, Matt Stapleton and Jimmy Finn
Front: Rev. George Burke, John McGrath, Mick Cowan, Pat Fox, Micky Patterson, Liam Devaney, Sean Kenny
---
Your Website Needs You!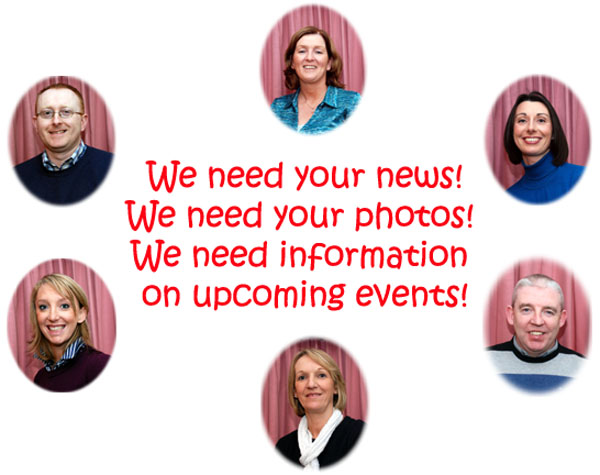 Website Committee: Enda Ryan, Noreen Fahy, Margaret Cowan, Michael Barry, Marie McGrath and Aileen Óg Groome

Many thanks to all those who contributed photographs and news items for this week's current news. Well done!
Send your email to: info@borrisoleigh.ie
Also, if you like what you see and want to leave a comment, remember to use the Guestbook!
While we make every effort possible to ensure that the information contained in this Website is accurate and complete, we cannot accept and legal liability as a result of the inaccuracy or incompleteness of the information presented to users of this site.