Easter Ceremonies in Borrisoleigh & Ileigh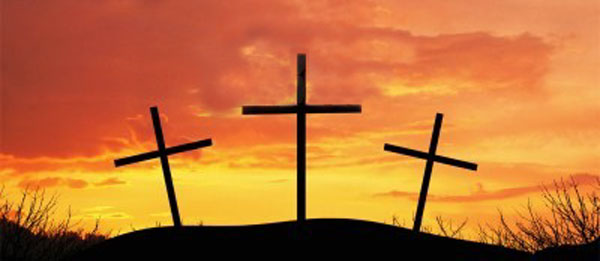 Father, into your hands I commend my spirit.

Sacred Heart Church, Borrisoleigh
Holy Thursday: Mass of The Lord's Supper – 8p.m.
Holy Thursday: "Watch with me" Holy Hour – 10p.m. to 11p.m.
Good Friday: Celebration of the Lord's Passion – 3p.m.
Good Friday: Stations of the Cross – 8p.m.
Holy Saturday: Easter Vigil Mass – 9p.m.

Ileigh Church
Good Friday: Stations of the Cross 7p.m.

---
Wedding Bells in Oz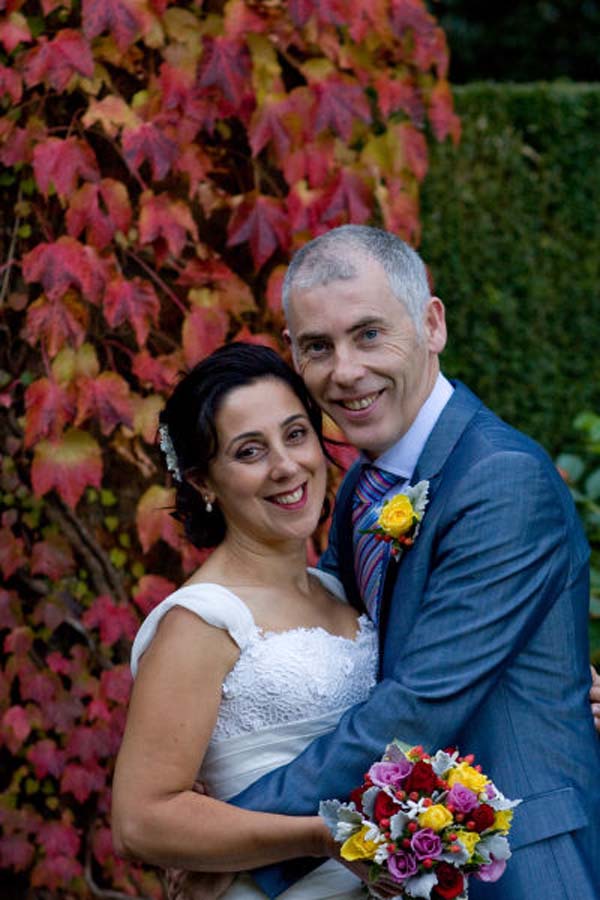 Married in Australia was local lad Paul Treacy to Maria (Mary) Carmela Gazzo on the 8th April. Paul's nephew Brian (Michaels eldest lad) and Francis Collins were in attendance. 'Twas great craic for a small affair. We wish them every future happiness.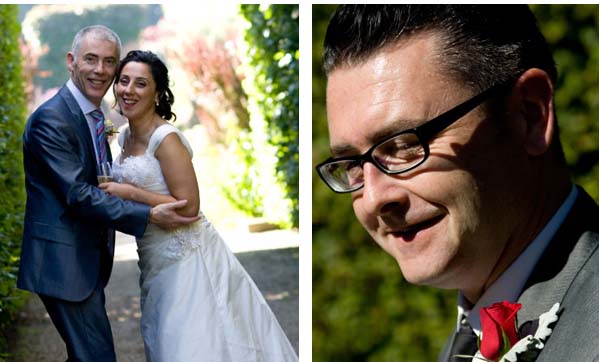 ---
BORRIS/ILEIGH JUVENILE CLUB

TABLE QUIZ
IN THE
MARIAN HALL
@ 8.30 GOOD FRIDAY

YOUR SUPPORT WOULD BE APPRECIATED

---
National Spring Clean
"Working Together – For Our Community"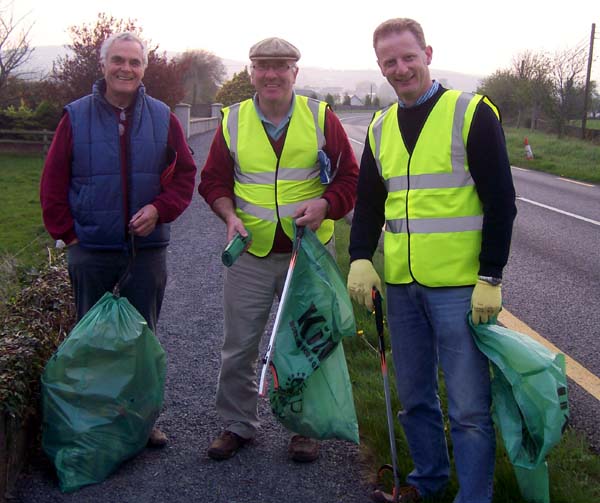 On the Rathmoy clean up are Pat Kavanagh, Michael Delaney and Jimmy Stapleton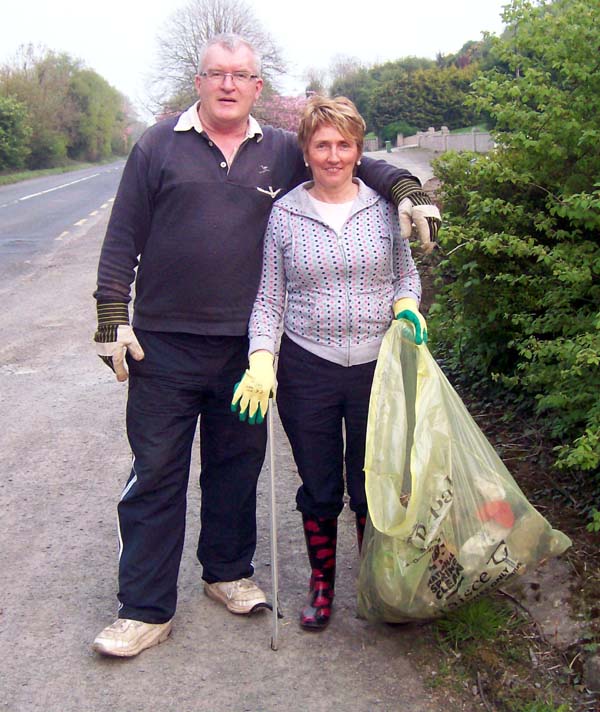 Liam and Marian O'Mahony lend a hand in Ballyroan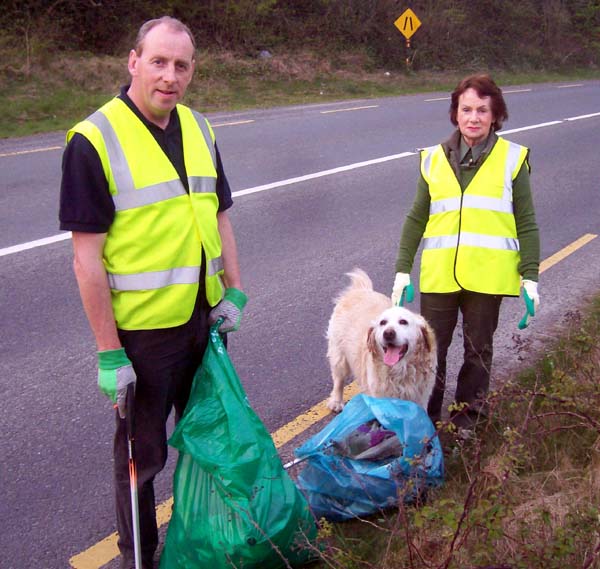 Tom McGrath and Noreen McGrath on the Templemore Road



Last Monday evening our Annual Spring Clean took place. National Spring Clean is run in conjunction with An Taisce. Volunteers from many areas turned out to ensure a clean local environment. Many thanks to all who participated and helped to improve the appearance of our locality. Overall it was a very successful and enjoyable event giving everyone involved a great sense of 'Pride in their Place'.
National Spring Clean is Ireland's most popular, well recognised and successful anti-litter initiative. Now in its 13th year, the campaign encourages every sector of society to actively participate and take responsibility for litter, by actually conducting clean-ups in their own local environment. National Spring Clean traditionally takes place throughout the month of April. National Spring Clean has been operated by An Taisce since 1999 in partnership with the Department of Environment, Heritage & Local Government and Local Authorities and is sponsored by Coca-Cola Bottlers Ireland, the Wrigley Company Ltd. and, more recently, Repak. The size and scale of National Spring Clean has grown steadily and significantly over the years.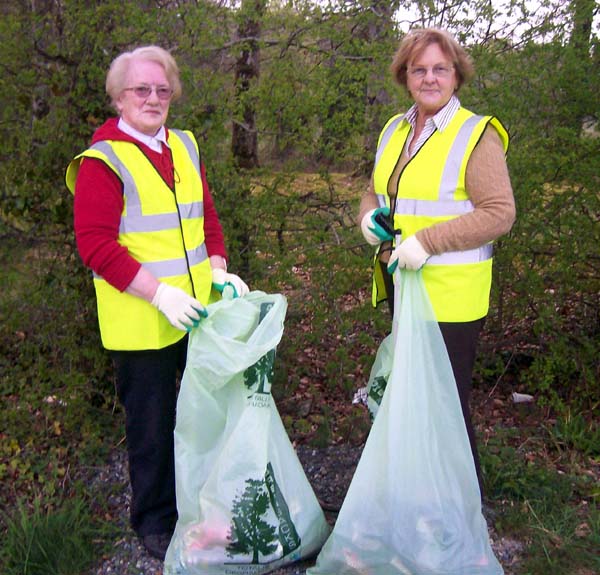 Bridie Shanahan and Sheila Ryan keeping Summerhill clean and tidy!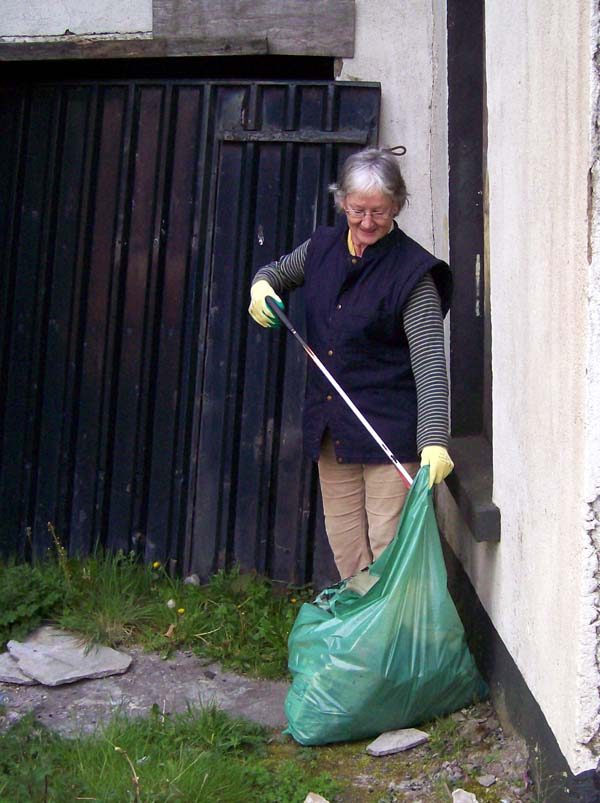 Delia Ryan on Upper Main Street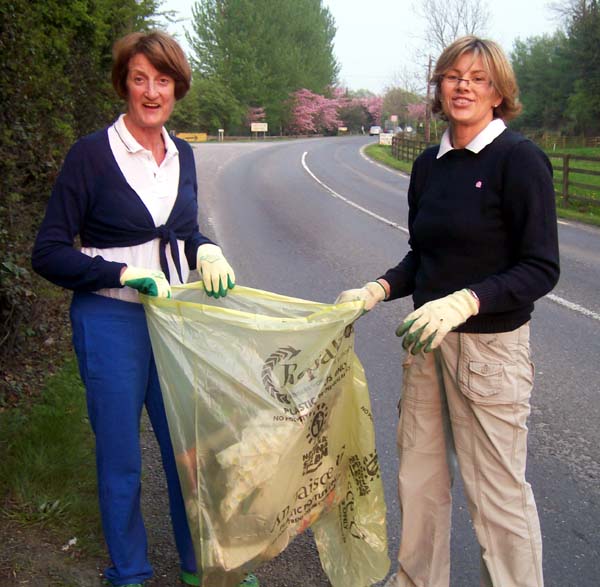 Marie O'Connell and Elaine Ryan hard at work in Ballyroan
---
Calling all Bridge Players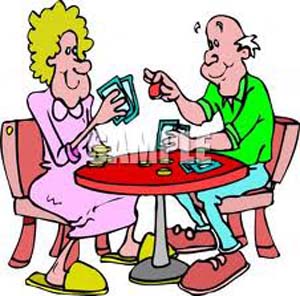 To Borrisoleigh Community Centre

for a fundraising event

on Thursday May 5th at 7.45 PM.

A very enjoyable night assured. All proceeds go towards the Community Centre.
---
Clodagh Macra News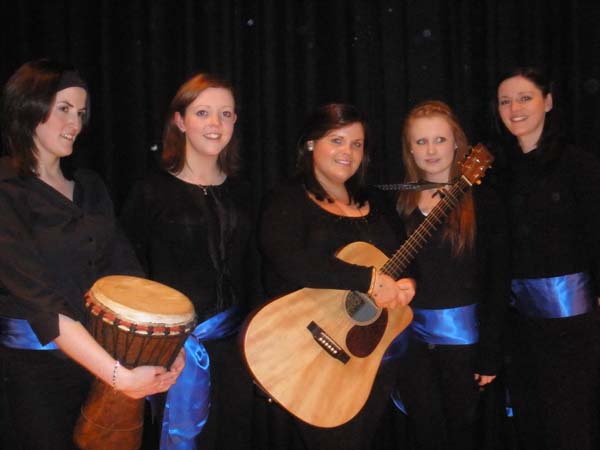 The Clodagh Macra Ballad group – Teresa Kennedy, Maria Ryan, AnneMarie Kavanagh, Grace Prior and Laura Ryan (missing is Karen Ryan)

It has been a busy few weeks for Clodagh Macra. Last Saturday night, saw the National Debating Semi-finals held in the community centre. The teams travelled from Dublin, Meath, Cork and Limerick and two exciting and heated debates were had. Athboy carried the motion that "Carbon Tax should be Abolised" and Mitchelstown carried the motion that "Driving Instruction should be a Curriculum subject". They now go forward to the final in Cavan in three weeks.
The crowd then moved on to Kilkenny where members enjoyed the festivities of Mr. Personality.
We would also like to thank all who supported our table quiz in the Clodagh Bar on April 1st. We had a great turnout of 20 tables and raised E620 for the club.
The next big event for the club is the final of the National Talent Competition. The Clodagh ballad group made it through the semi finals in Cashel and will now compete with 3 other clubs in the National Concert Hall in Dublin on Sunday May 1st. Tickets can be booked through the club. We wish the girls the best of luck.



The Clodagh Macra ladies basket ball team with some supporters at the UL arena for the national round of the Basketball competition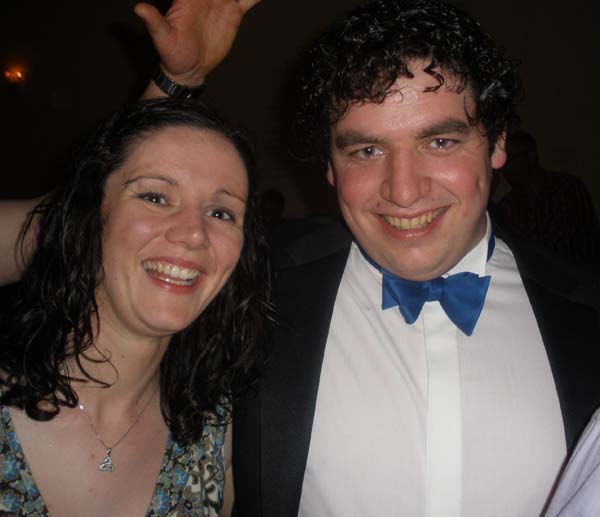 Laura Ryan with the North Tipperary representative in Mr. Personality, Martin Fogarty last Saturday night in Kilkenny

---

NIAMH'S BEAUTY SALON IS NOW OPEN

LOCATED TO THE REAR OF JULIA YOUNG'S HAIR & BARBER SHOP BORRISOLEIGH

SALON OPENING HOURS ARE TUESDAY-FRIDAY 10AM-6PM
SATURDAY 10AM-5PM

CLOSED ON MONDAY
LATE EVENINGS AND EARLY SATURDAY MORNING APPOINTMENTS ARE ALSO AVAILABLE
BY CALLING NIAMH ON 0879698636

Some treatments at Niamh's Salon include, Luxury facials, Mini facials, Waxing, Spray Tan, Make up, Manicure, Pedicure, Nail Art etc.

HOT STONE MASSAGE WILL BE AVAILABLE FROM MAY 2011

CALL OR TEXT FOR AN APPOINTMENT ON 0879698637

---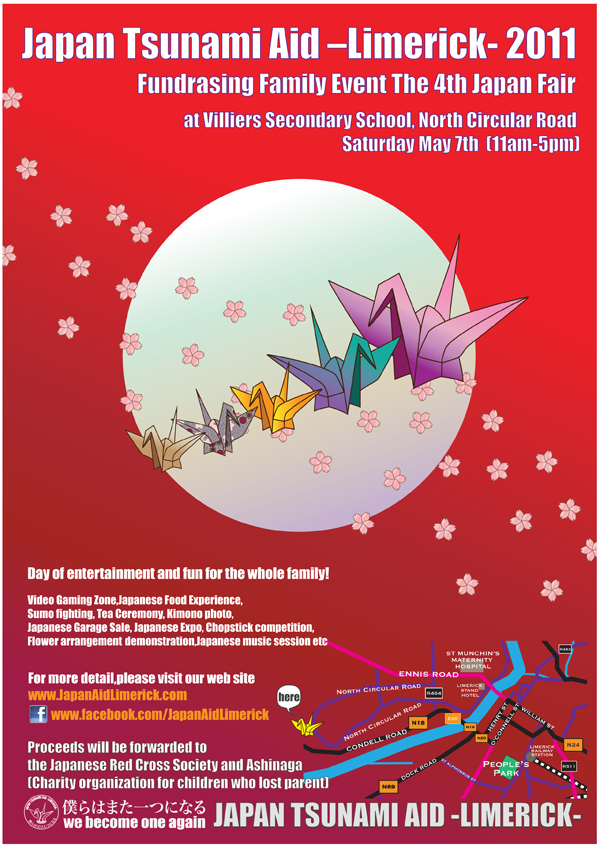 ---

Borris Lads on Opposite Teams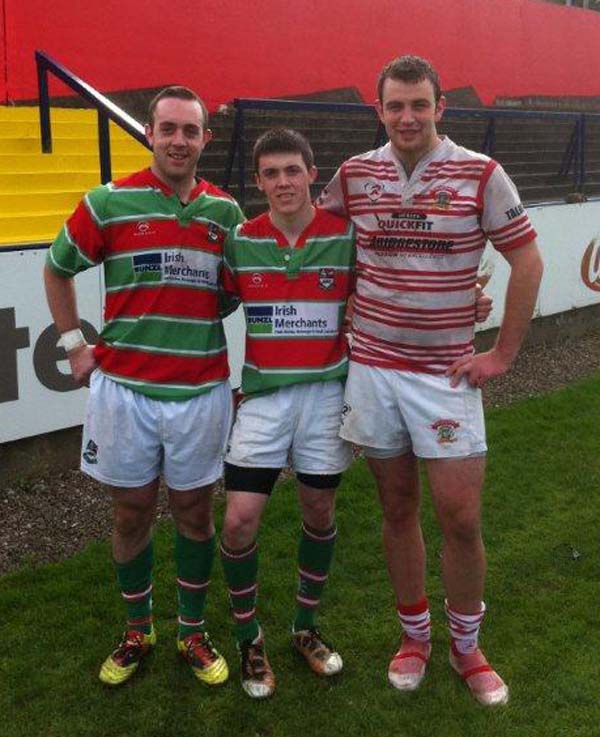 Pictured here are Barry and Aidan O' Dwyer with David Walsh after playing against each other on Saturday (16th Apr) in Musgrave Park in the AIL.
Barry and Aidan play for Sundays Well in Cork and David plays for Nenagh Ormond.
---
Borris-Ileigh GAA News


Senior Hurling: We were beaten by Moycarkey last Sat. evening in the County League. This was a poor performance overall and we need to improve immensely for our match next week – end against Templederry . This match is down for Sunday 24th April in Dolla at 7pm.
Junior Hurling: We had a good victory over Kilruane last Sunday evening.This was a good display of hurling by all players.
Club merchandise is available between 11am to 1pm every Saturday morning in the pavillion or contact 087 9439531.
Next month the Tipp GAA Draw starts up again and we are looking for new members. Anyone interested in joining this fantastic draw please contact T.F.Stapleton or any committee member.
The club wishes a speedy recovery to all our injured players at present.
---
Nenagh Arts Centre


Drama –'Grenades' by Tara McKevitt
8pm, Saturday 23 April, Admission: €15

Set in Northern Ireland in the 1970's/'80's,'Grenades' tells the story of a young girl, Nuala, whose family is caught up in a terrible conflict not of their making.
She and her brother are thrust into a violent and adult world, and their growing awareness of it leads to disastrous consequences for them and their family. Ten years later, as she waits in a prison, she tries to make sense of her memories.
'Grenades' is Tara McKevitt's first full-length play and she has now adapted it for the stage.
Winner – 2010 PJ O'Connor Radio Awards.

Book Online at www.nenagharts.com or Get Tickets at Nenagh Arts Centre, Town Hall, Banba Square.

---
National Dog Walk – 25 April 2011


2PM
FROM PETMANIA, JETLAND, Ennis Rd., Limerick

Prize for Ireland's Top Dog from Royal Canin, (the dogs that raise most money for the
Carers Association), but not only that this year, Ireland's Top Dog, will get to take His /
Her Family on HOLIDAYS, courtesy of Harvey's Point, in Donegal!

Hail, Rain or Shine, the National Dog Walk 2011 will be the perfect way for all the family to
walk off those chocolate eggs

Help raise much needed funds for the Family Carers of your area, who provide high levels of care
to a range of people including frail older people, people with severe disabilities, the terminally ill
and children with special needs and often without any help or a break.
---
Thurles Education Centre News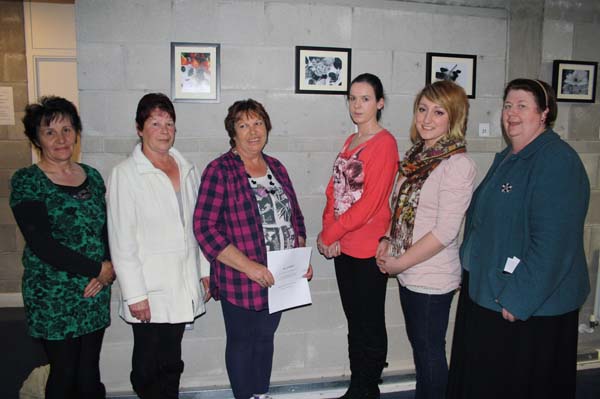 Pictured here are students from Thurles Education Centre who recently showcased their artistic
talents in the exhibition "Le Cheile 2" in Tipperary Institute. The series of "Le Cheile" exhibitions are
a joint venture organised by Thurles Education Centre and Colaiste Mhuire Co-ed. This exhibition is
the second in the series and is open to the public until the 28th of April.

(Left to Right): Kathleen Crowe (Student), Kate Donoghue (Student), Ann Reilly (Student), Christine
Winnifred Reilly (Student) , Elaine Hurley (Tutor), Eileen Kennedy (Tutor)
---
Pic of the past….down memory lane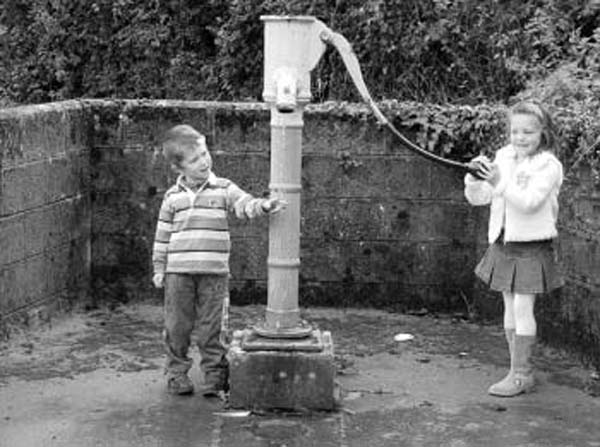 Rathmoy Pump
Seamus and Clodagh Ryan, Rathmoy


---
Your website needs you!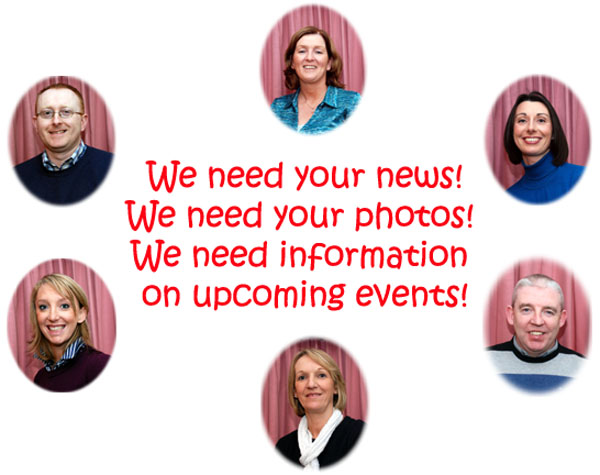 Website Committee: Enda Ryan, Noreen Fahy, Margaret Cowan, Michael Barry, Marie McGrath and Aileen Óg Groome
Many thanks to all those who contributed photographs and news items for this week's current news. Well done!


Send your email to: info@borrisoleigh.ie

Also, if you like what you see and want to leave a comment, remember to use the Guestbook!

While we make every effort possible to ensure that the information contained in this Website is accurate and complete, we cannot accept and legal liability as a result of the inaccuracy or incompleteness of the information presented to users of this site.