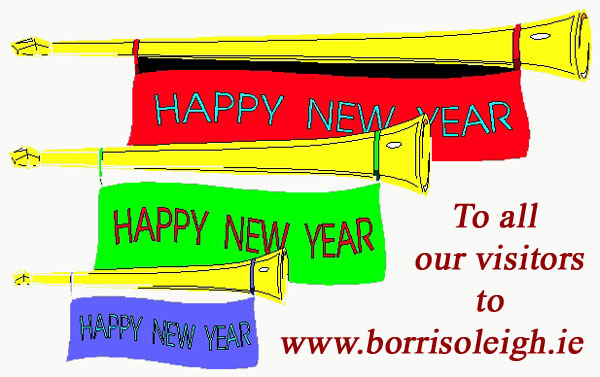 Wedding Bells Ring Out!!!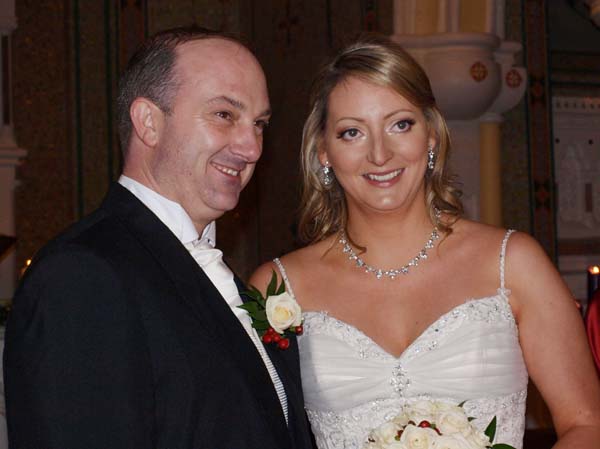 Jimmy Ryan, Chapel Street and Ann Marie Delahunty who were married recently in Templetuohy.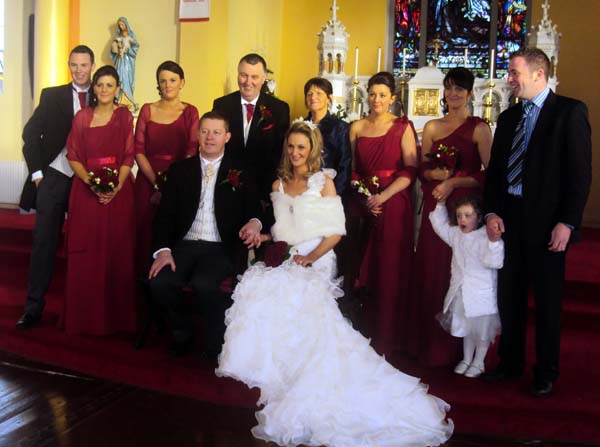 The bride and groom pictured with the Bridal Party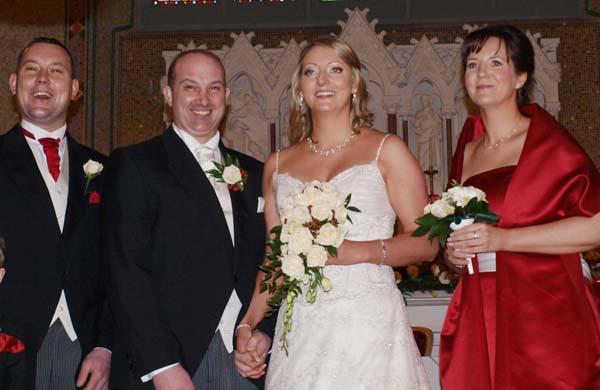 John Paul Ryan, Bestman and Mary Anne Loughnane, Bridesmaid with Jimmy & Ann Marie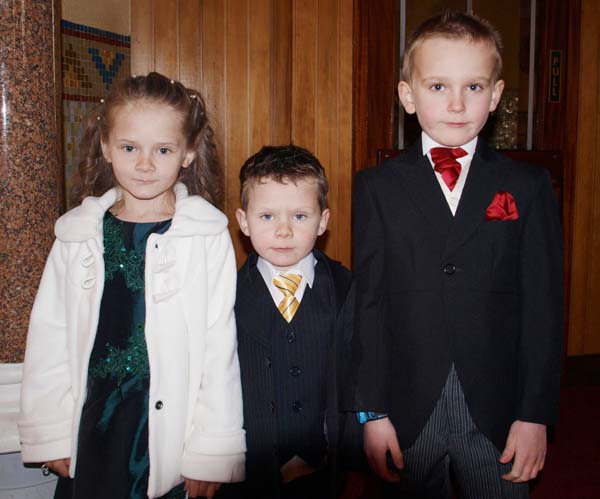 Dannielle, Dillon and Aaron looking very smart on the day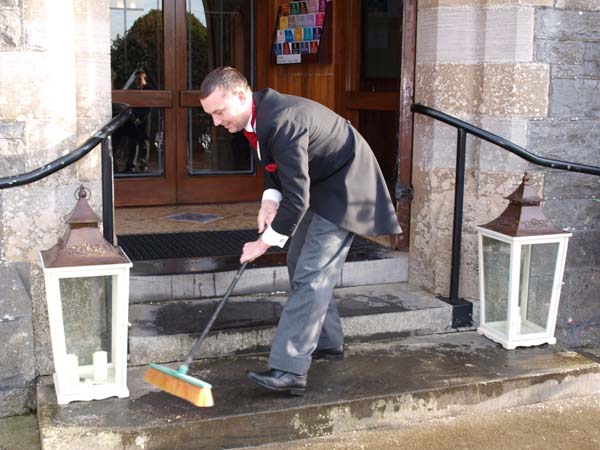 John Paul making way for the happy couple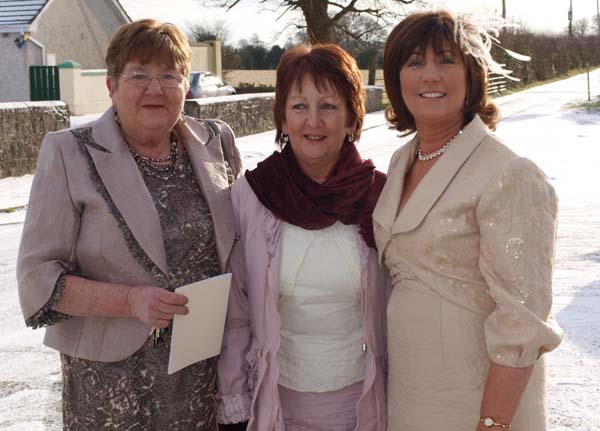 Noreen O'Donnell, Biddy Hurley and Ann Stapleton enjoying the winter wedding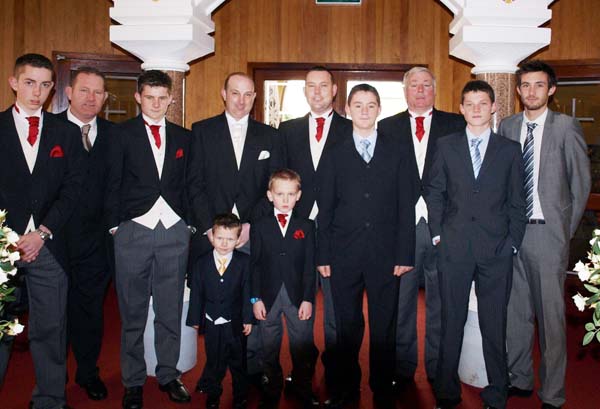 The Grooms party before the ceremony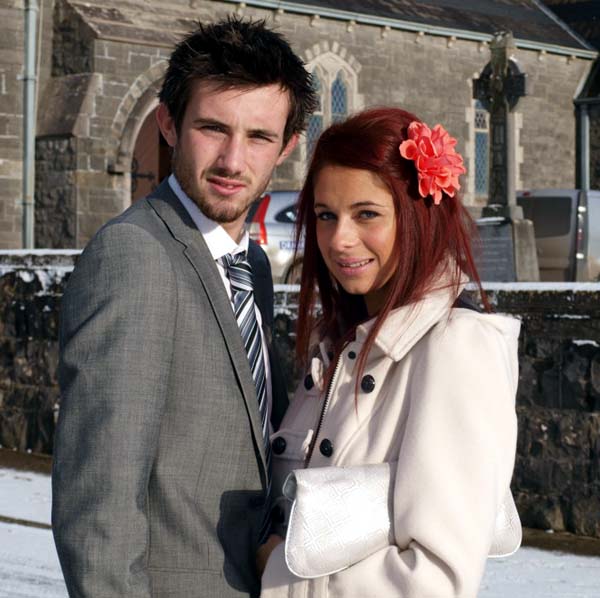 Mike (Jimmy's nephew) and Katie who made their way home for the wedding


---

St. Theresa's National School Christmas Play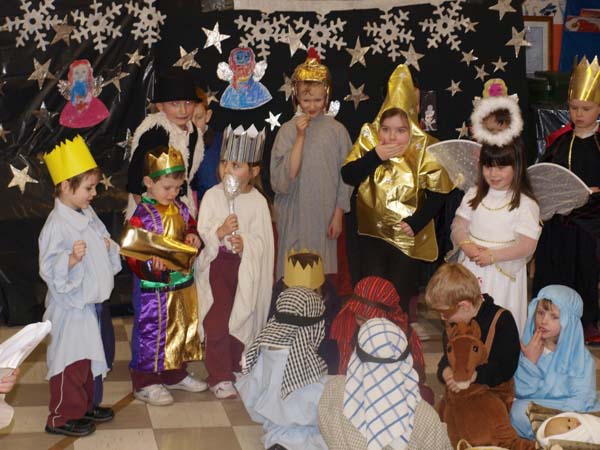 Junior Infants Nativity Play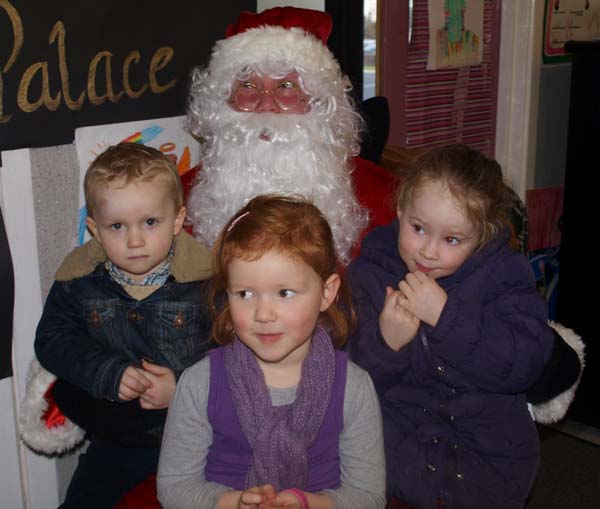 Santa was there too!!!



The shepherds are minding their sheep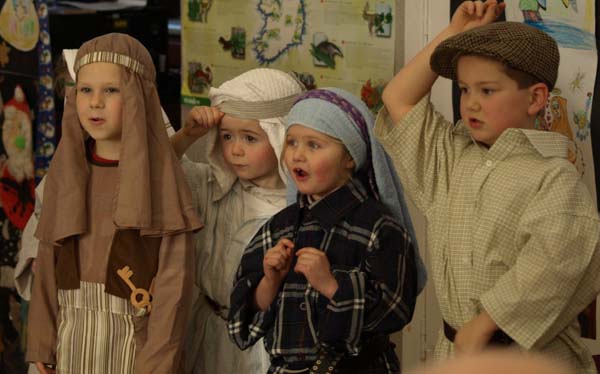 Hollywood watch out!!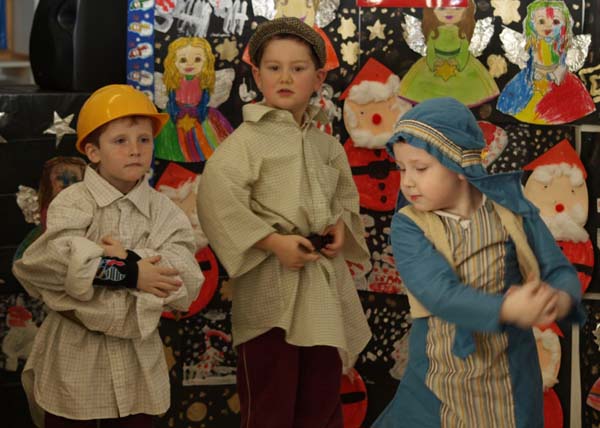 I can dance and I can sing!!!


For more photos please click here
---

The Sandtrap on Christmas Day!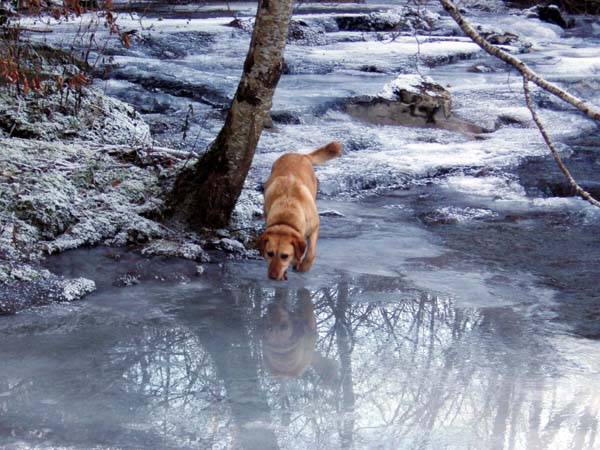 A view of an icy Sandtrap on Christmas Day!
---

Greetings from Brazil!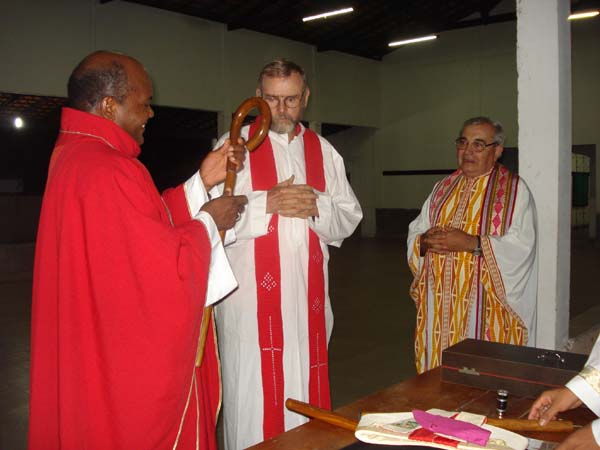 The following was received from Fr. Matt Ryan in Brazil:
"Please find a few fotos taken recently at the Confirmation Ceremony here in the parish , which may be useful for you. The two other priests who appear in a foto work here in the Diocese also. One hundred and thirty seven young people from the parish, from fifteen years upwards, were Cofirmed by our recently appointed new bishop Dom José Valdecy Mendes. Dom Valdecy is from a very humble family and he himself worked as a block layer before he went to the Seminary to study. Unlike many people in this world, he has retained his genuine simplicity of life-style and travels around the Diocese using buses and lifts with me on the back of the bike at times !

If I come across other ¨interesting¨ fotos of mine during the week I´ll send them to you.
Thanks to all of you for the good work you are doing on the Borris Website and Happy New Year ! "
Abraços Matt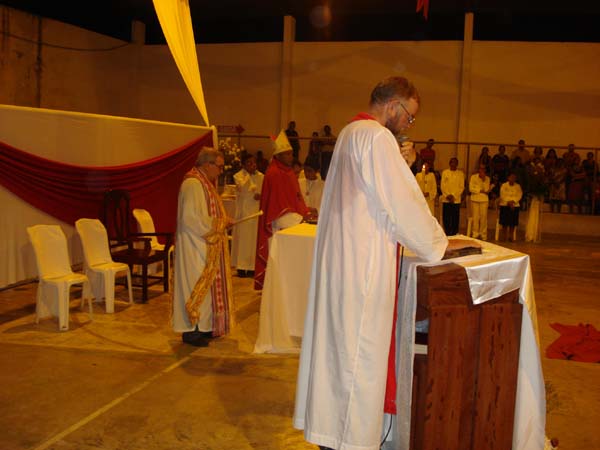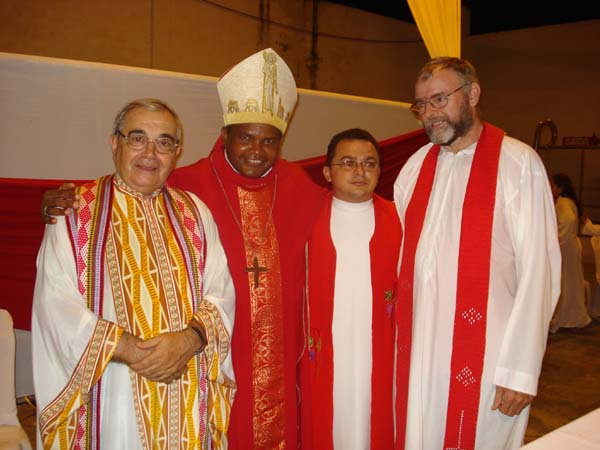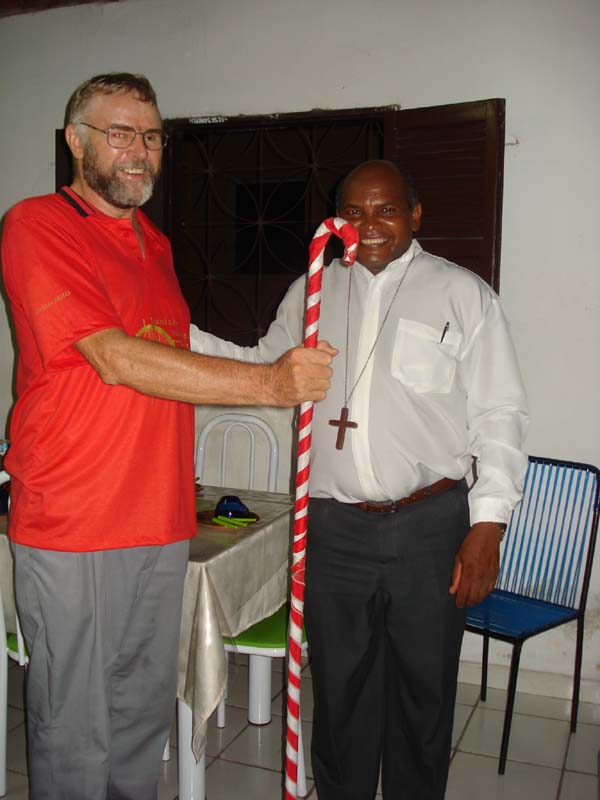 Baptism Ceremonies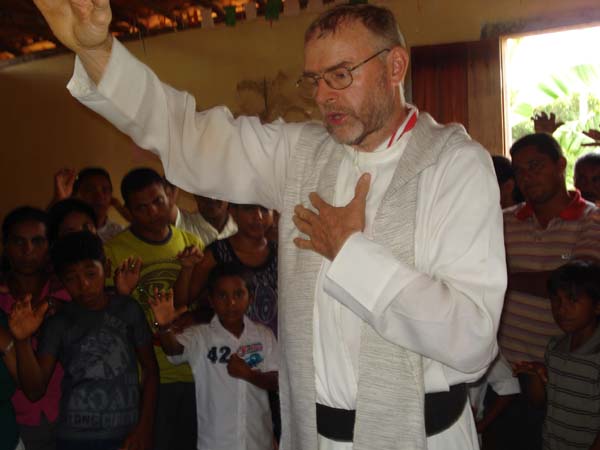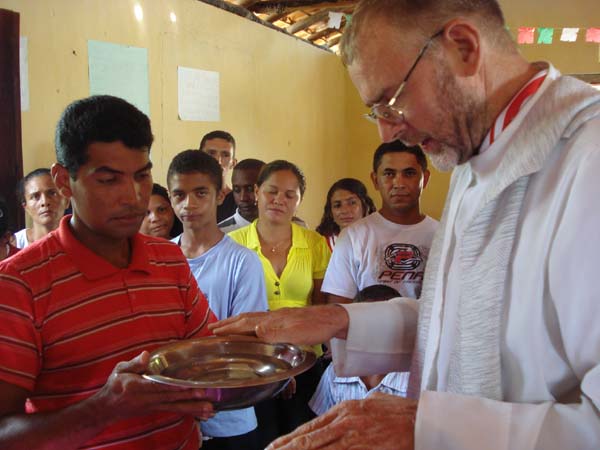 In all he baptised 22 chilren and 4 adults on this the feast of the Holy Innocents.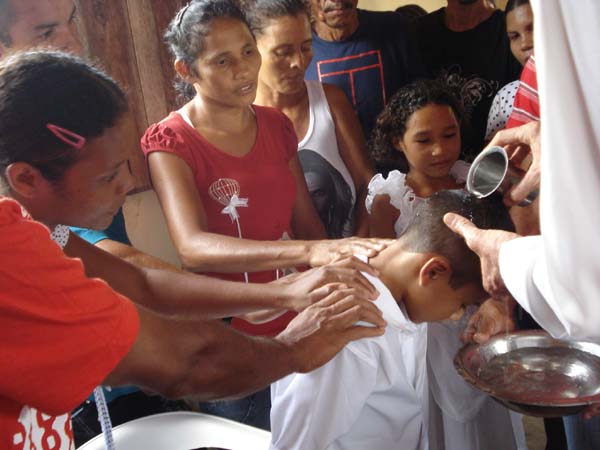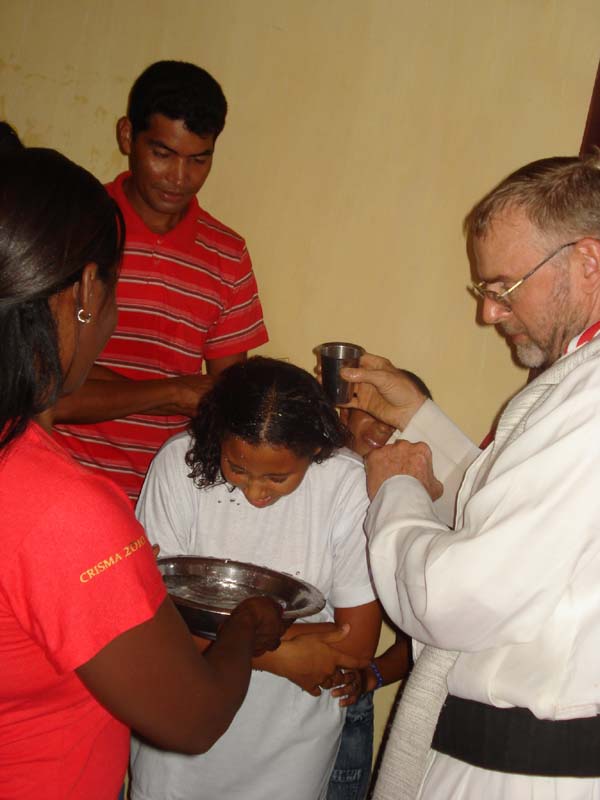 After the baptism ceremony they had a little confraternização together in the little Catequese hall. Everyone came along and they had a little festa for the families and those who were baptised and of course for our catequistas……those who introduced the recently baptised to an understanding of the christian message and to an acquaintance with Jesus Christ. Those who were baptised had been participating in the Christian iniciation programme for almost two years.

For more photos please click here
---
The Walter Zenga Tournament 2010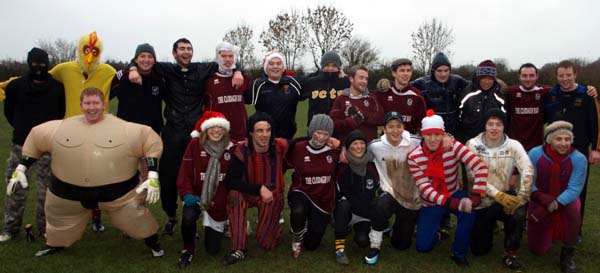 Some of the participants on the day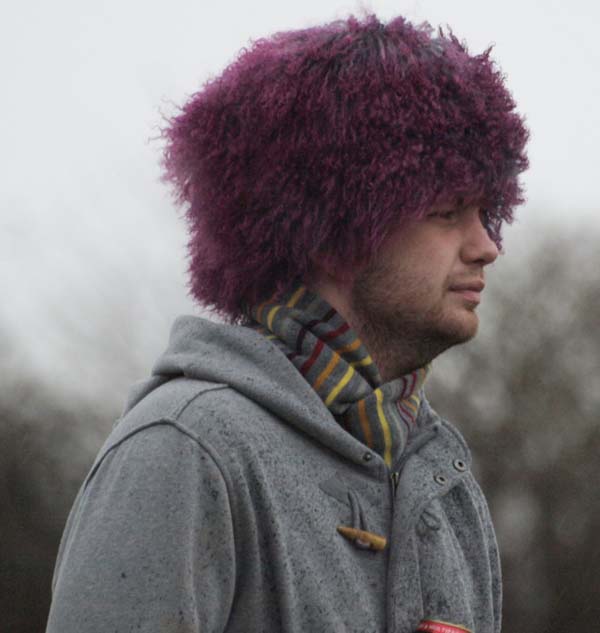 David's head won't get cold!!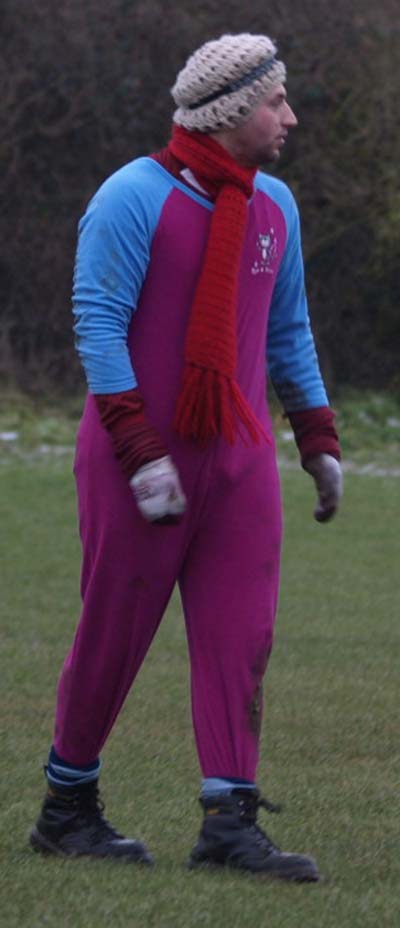 David getting in the mood for the day but he forgot to take off his pyjamas!!!

Walter Zenga Cup was held on St. Stephen's Day in the Town Park. Clodagh Bar XI versus Borrisoleigh AFC XI. A great time was had by all!!

For more photos please click
here
---
Caroling in Carrigeen for Christmas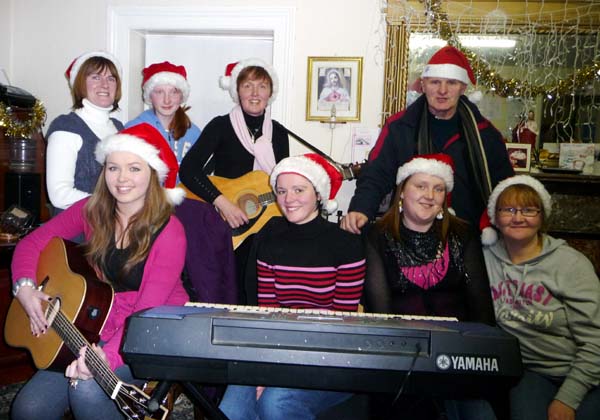 Choir members sing at Carrigeen Nuring Home

Members of the Borrisoleigh Church Choir and friends paid their usual annual visit to Carrigeen Nursing Home on Wednesday 22 December last. Gifts were given and carols and songs were sung much to the enjoyment of the residents and staff. A lovely festive evening was enjoyed by one and all.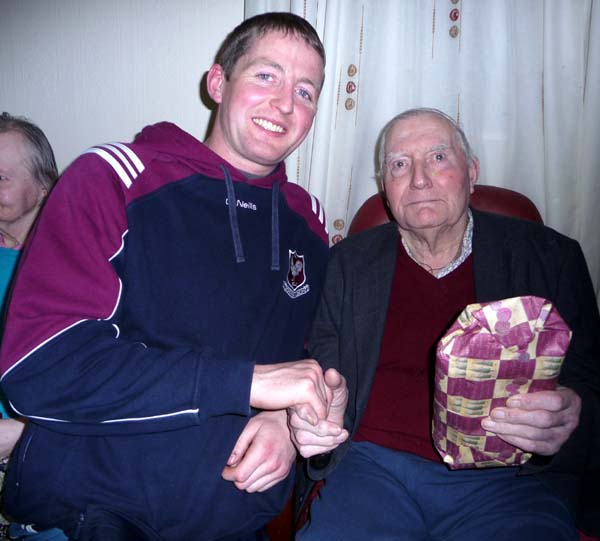 Vincent Stapleton wishes Mick Bourke of Chapel St. a Happy Christmas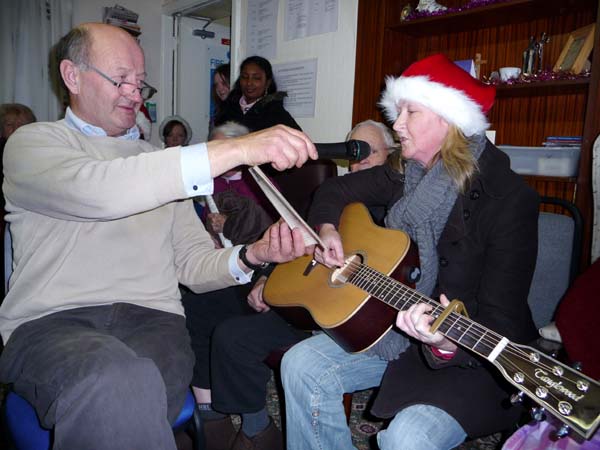 Paula Kinane sharing her talents with the residents of Carrigeen Nursing Home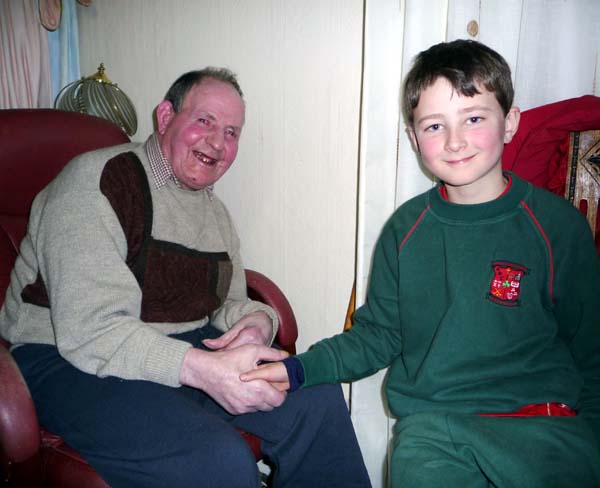 Pleased to meet you and Happy Christmas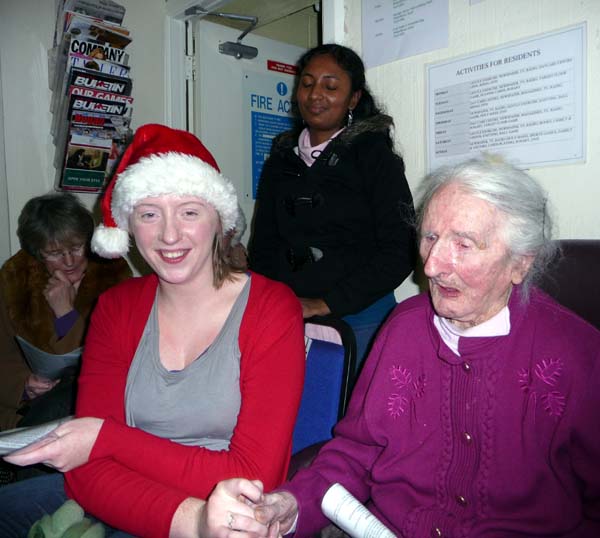 Karen wishes Mary Ann Season's Greetings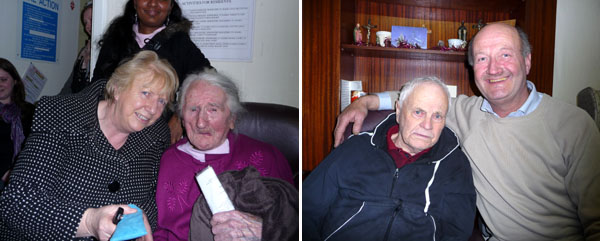 Frances and John enjoying their visit to Carrigeen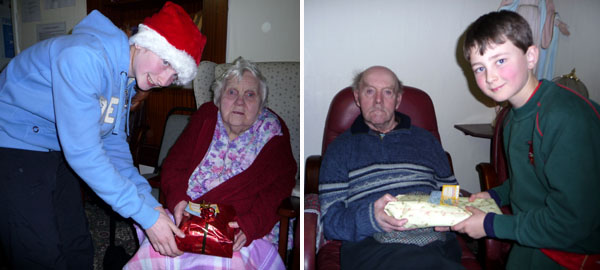 Orla and Micheál share the Christmas spirit with some of the residents at Carrigeen

---
Fun Family Walk
North Tipperary Sports Partnership
In association with
Operation Transformation
are holding a Fun Family walk in Templemore
On Saturday 15th January 2011 at 2pm
The Route starts and finishes at Templemore Athletic Club
and will follow the local Sli na Slainte Routes (4.1km in total)
There will be trained IHF walking leaders on this walk and hopefully the Operation Transformation camera crew will be there too!
(Refreshments will be served in Templemore AC clubhouse at the finish)
For further information please contact Elaine Cullinan, North Tipperary Sports Partnership, Tel 067-43604, email: elaine@ntsp.ie

---
Mairead's Christmas in Finland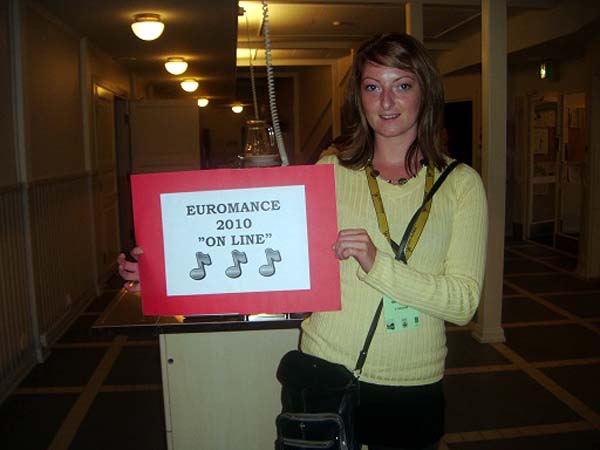 Mairead Maher, Cullohill is currently doing a European Volunteer Service programme for one year in Finland and wants to share with everyone back home some of her adventures. It is such a great opportunity for her and she is really having a fun time and it is also a huge learning experience!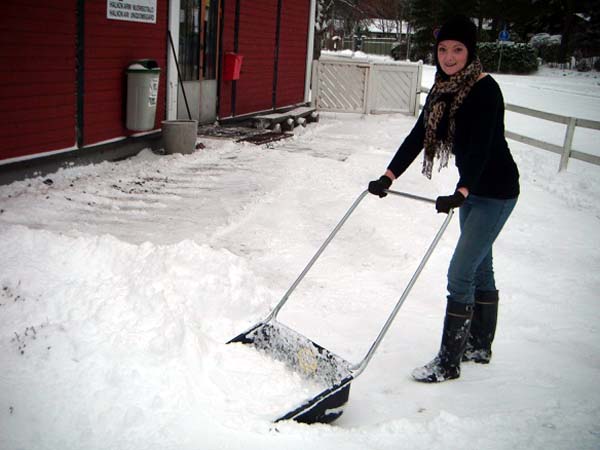 She is living and working in kokkola and works in youth houses there. She helped with summer camps, winter camps, music programmes and euromance camp and she was in charge of looking after the estonian group for the week!!…great experience!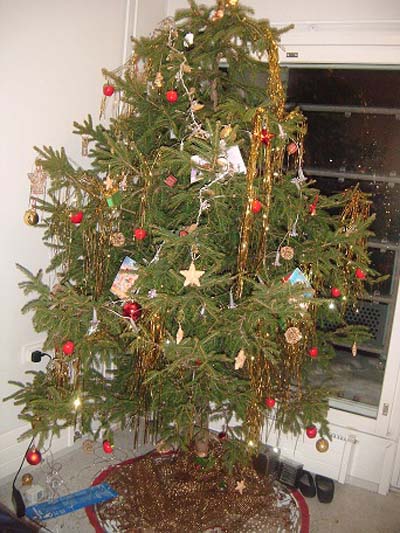 This is the Christmas tree she cut down herself in the forest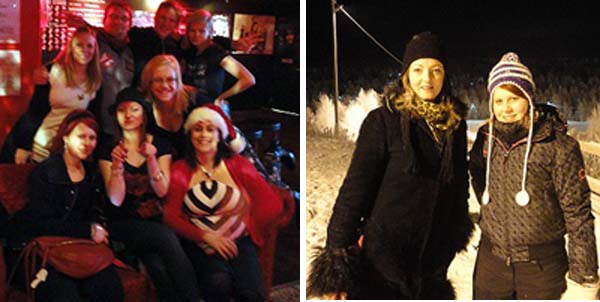 Her fellow evs group here, also my family for the year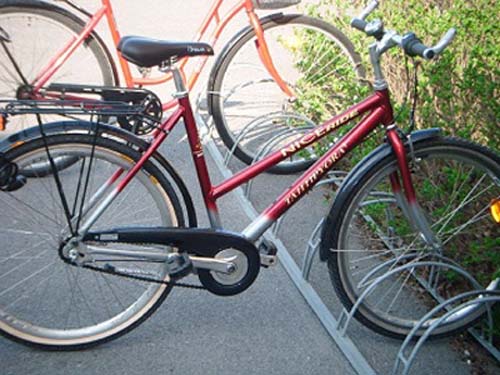 Her bicycle to get around in..hail rain and snow!!..minus 24 here at the moment!!
For more photos please click
here
---

More Pictures of Christmas Day in the Sandtrap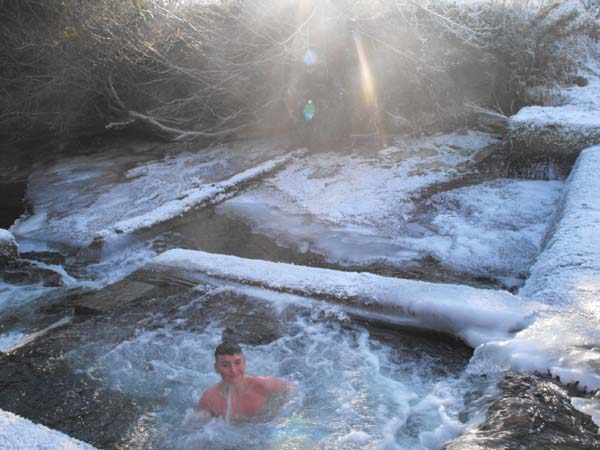 Matt Stapleton, Pallas swimming in the tubs on Christmas Day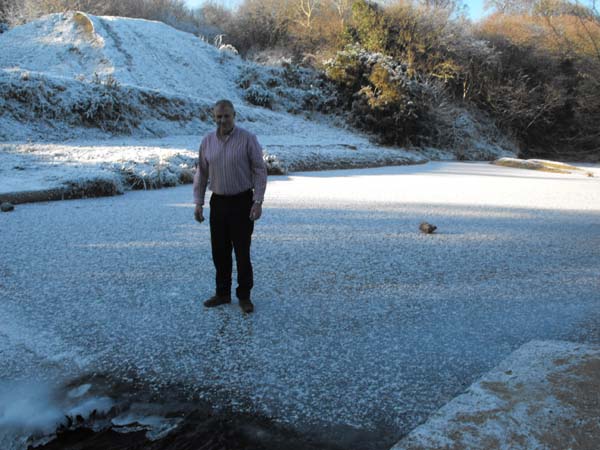 Timmy Stapleton walking on the frozen sandtrap.

---

Crib Blessing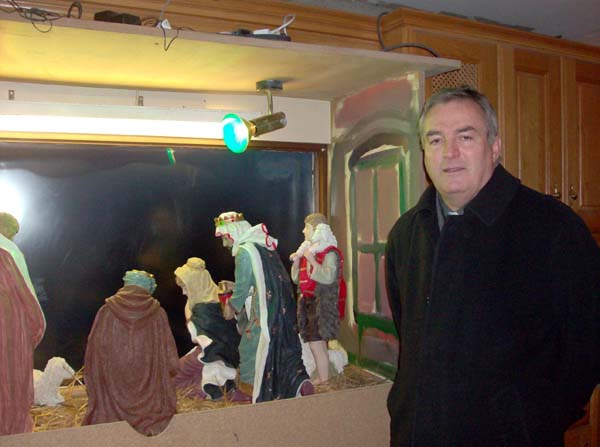 Fr. Liam Everard blessing the crib in the window of Johnny's workshop



On Sunday 19th December, at the home of Johnny Connors, Rathmoy Borrisoleigh, a gathering of approximately twenty five neighbours and friends joined in the blessing of his crib.After some hymns & prayers, Fr. Liam Everard blessed the crib and it`s pieces, which are beautifully displayed in the window of Johnny`s workshop and can be clearly seen by passer-bys.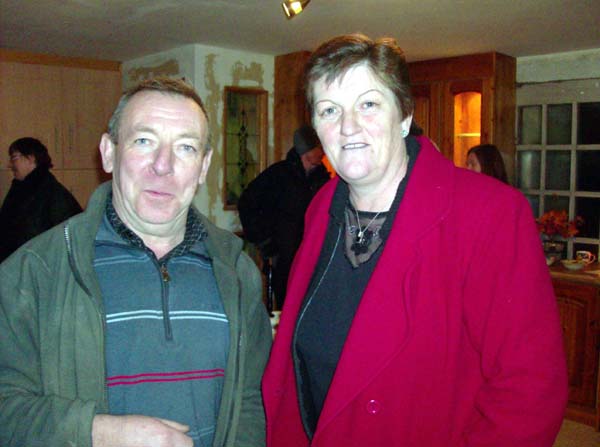 Johnny Connors and Catherine Harty enjoying the occasion

Jimmy and June Stapleton, Jodie Delaney, Paddy Tynan and Michael Delaney at the crib blessing



Jody and Catriona Spooner enjoying the evening while Fr. Liam is pictured with Christine, Aedin and David
Click here to view more photographs
---

May He Rest in Peace


The death occurred on Friday 24th December of William Cooke of Fortwilliam House, Borrisoleigh. His Funeral Mass took place in the Sacred Heart Church Borrisoleigh on Monday 27th December with burial in Glenkeen Cemetery. We offer our deepest sympathies to his family and friends. May he rest in peace.

---

The Liam McCarthy visits the Cross of Pallas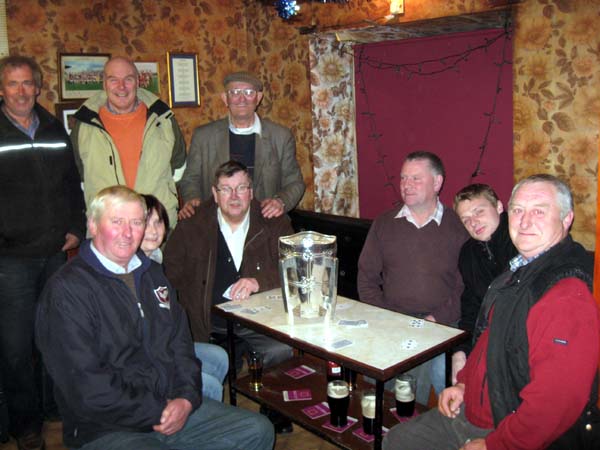 Some of the locals enjoying the Liam McCarthy visit to the Cross recently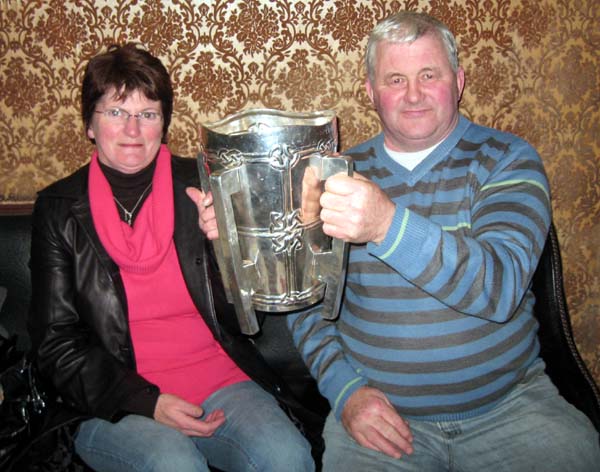 Noreen and Seán Ryan proudly hold the Cup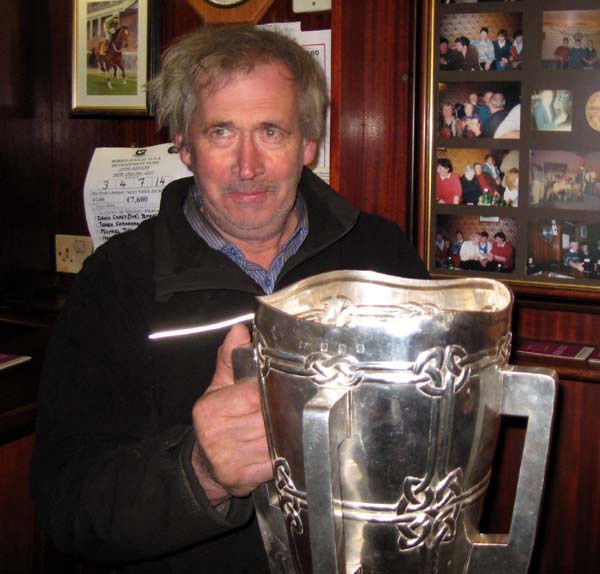 Pat Quinlan holds the Liam McCarthy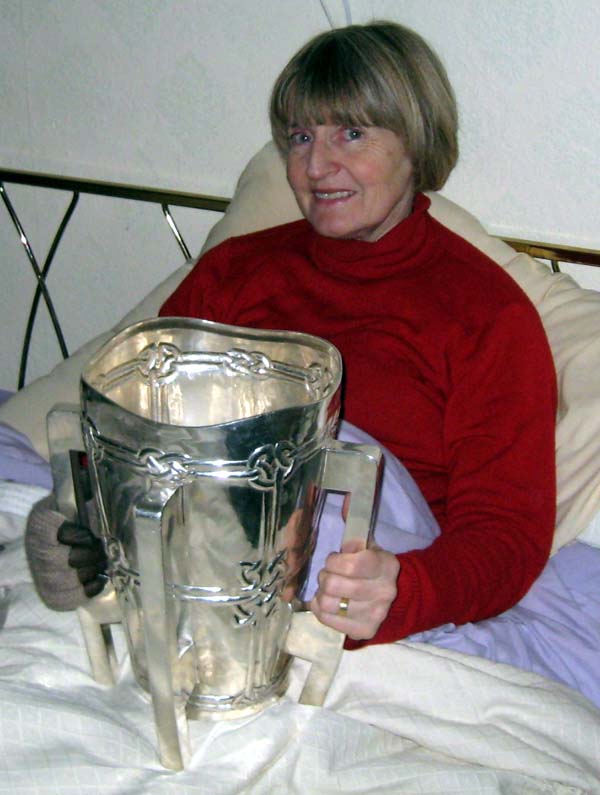 Biddy Stapleton admires the Liam McCarthy



---
Pic of the Past….down memory lane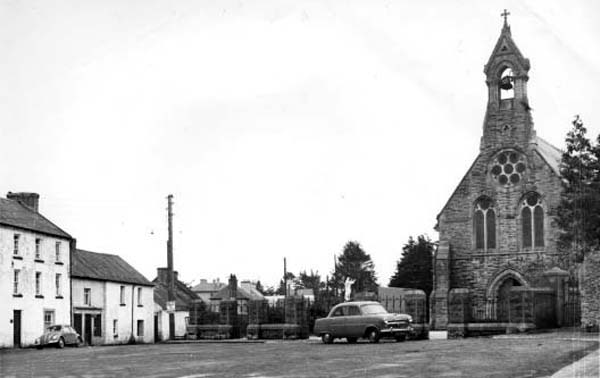 McDonagh Square in the 1960s
Note: Clodagh Bar on the left (formerly Ryan Murray's) and on the right The Medical Hall which was owned by the Bunryan family



---

Your Website Needs You!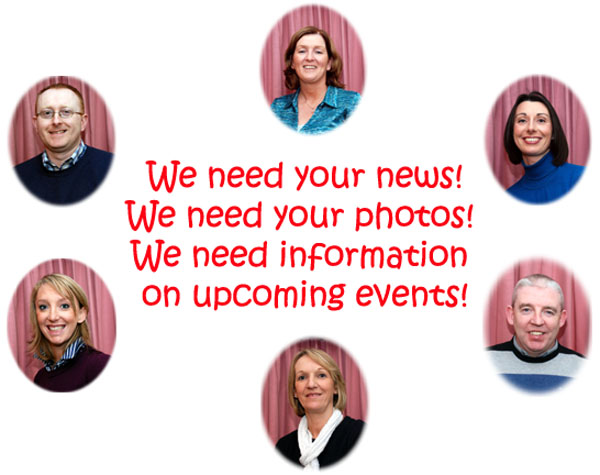 Website Committee: Enda Ryan, Noreen Fahy, Margaret Cowan, Aileen Óg Groome, Marie McGrath and Michael Barry
Many thanks to all those who contributed photographs and news items for this weeks current news. Well done!

Send your email to: info@borrisoleigh.ie
Also, if you like what you see and want to leave a comment, remember to use the Guestbook!
While we make every effort possible to ensure that the information contained in this Website is accurate and complete, we cannot accept any legal liability as a result of the inaccuracy or incompleteness of the information presented to users of this site.



---