Wedding Bells!
Wedding of Joe and Sarah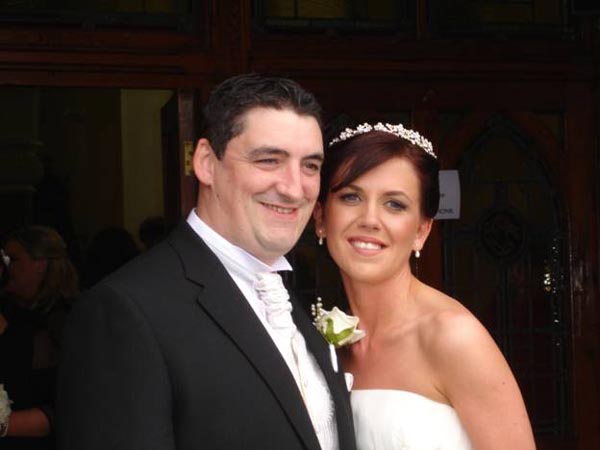 Sarah Foley and Joe Tynan celebrated their wedding on the 22nd of October in Templederry Church. The couple and their guests enjoyed the reception which was held in Ashley Park House. Congrats Sarah and Joe!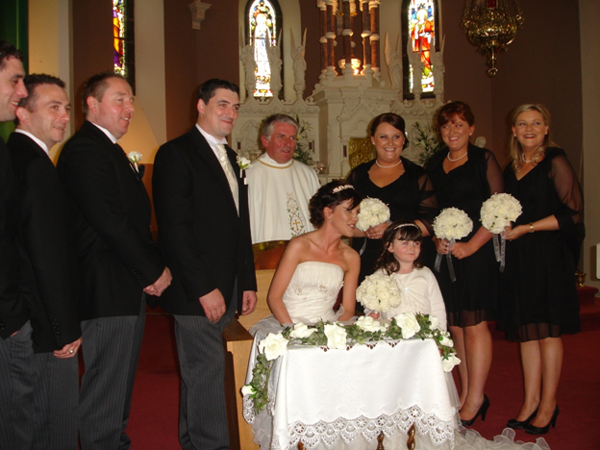 Bridal Party
Wedding of Tara and Cormac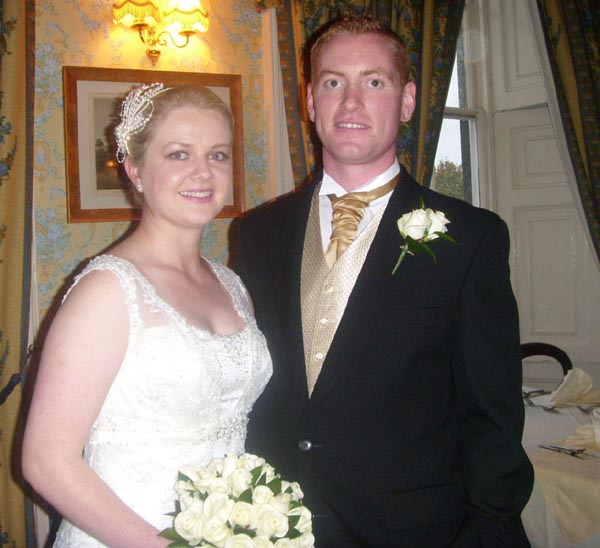 Congratulations to Tara Tierney and Cormac O' Flynn on the occasion of their wedding at St. Mary's Church, Irishtown, Clonmel. Tara is formerly from Nenagh Rd. Borrisoleigh and is daughter of Margaret and the late Tom Tierney. We wish the couple many years of happiness for the future.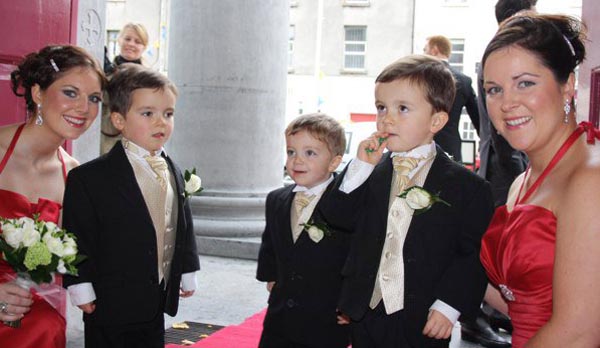 Tara's two sisters Claire Tierney and Jean Scullion with Samuel, Christian and James.
Wedding of Sinéad and Seán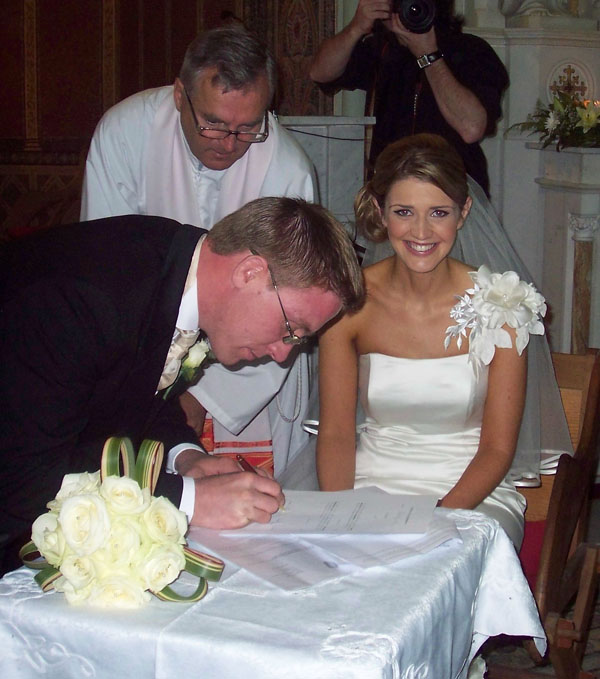 The Wedding of Sinéad Stapleton and Seán Treacy , Newbridge took place Saturday 23rd October in the Sacred Heart Church, Borrisoleigh. The couple celebrated their reception in Kilshane House Hotel, Bansha, Co. Tipperary. We wish the couple many years of happiness for the future.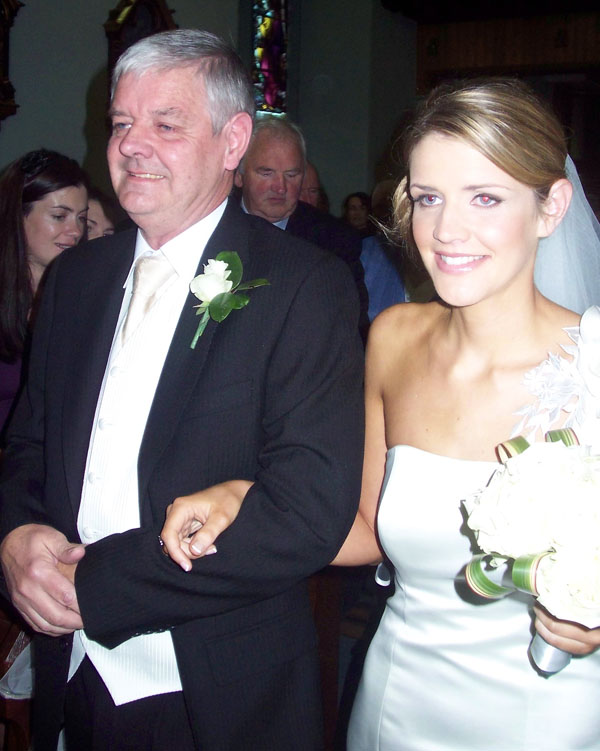 Joe walking Sinéad up the aisle.
The happy couple pictured with their Bridesmaids Nuala and Elaine Stapleton, Bestman Tom Treacy,
Groomsman Barry Murphy, Flowergirl Anna and Pageboy Shane. Celebrant Fr. Pat Reynolds and Con-Celebrants Fr. Liam Everard and Fr. Phonsie.

Wedding of Louise and Damian

Louise Ryan of Ardeen Drom marries Damian Harkin of Templemore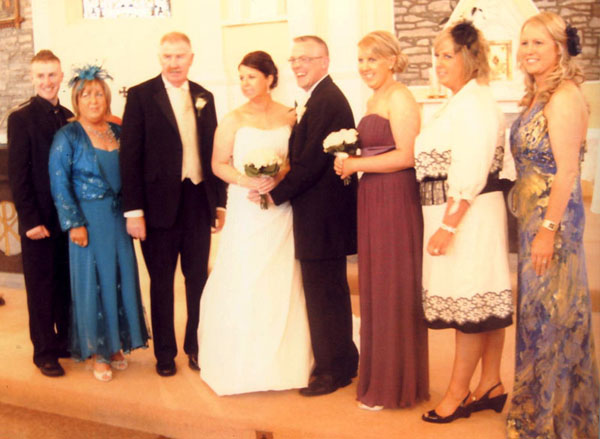 Louise and Damian with brother Patrick, parents Kathleen and John and sisters Jean, Catherine and Annemarie

---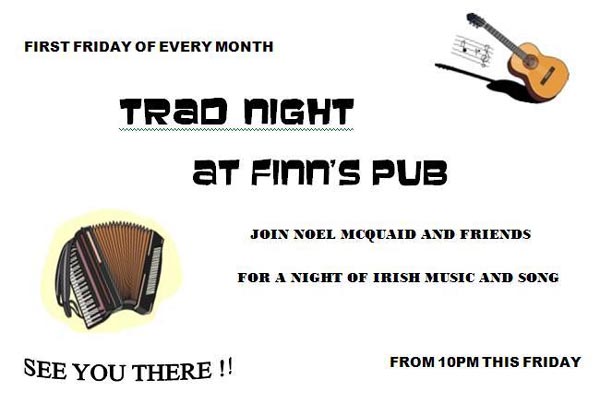 ---

Halloween Celebrations in Fantane National School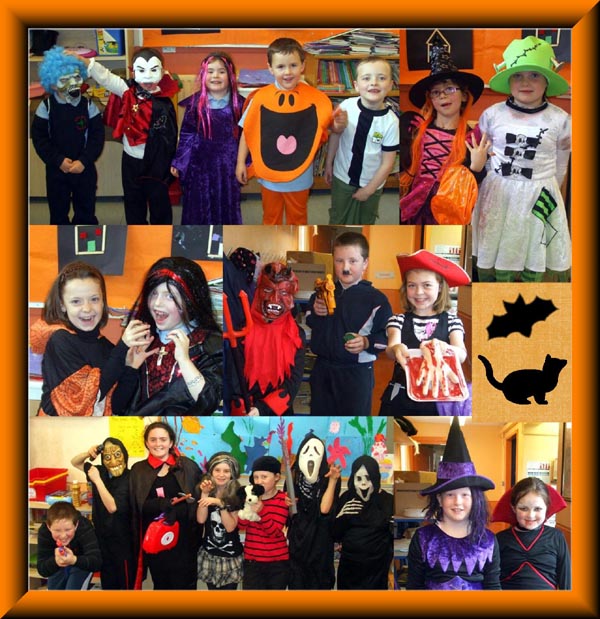 A sample of photos from the Halloween Capers in Scoil Bhríde, Fantane
---
St. Therese's NS Halloween Hooley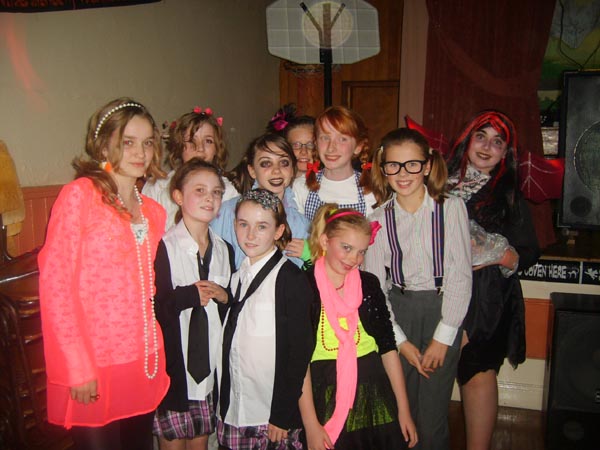 The girls added some glitz and glamour to the night!


On Friday last 26th October, the Parent's Association of St. Theresa's National School held their Annual Halloween Disco in the Marian Hall for the primary school children of the parish.In excess of 120 children attended on the night and it was obvious a lot of effort had been put into their costumes and make up!! The outfits just get better year on year. Well done kids!!
The organising committee would especially like to thank the two great D.J.'s –Kieran Keane and David Butler. They provided excellent music on the night, while the ghouls, ghosts, goblins etc came to life!!! We also wish to thank our sponsors, Donal Hurley, Seán and Marie Shanahan and Tipperary Mineral Water. Finally thanks to everyone who made the night so enjoyable for all the children.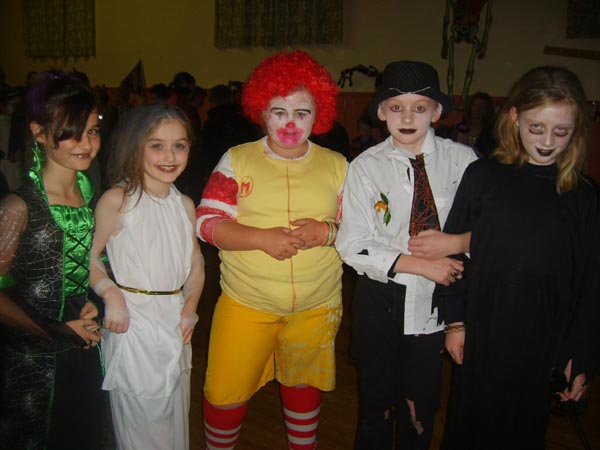 Everyone made a great effort with their costumes. Well done!!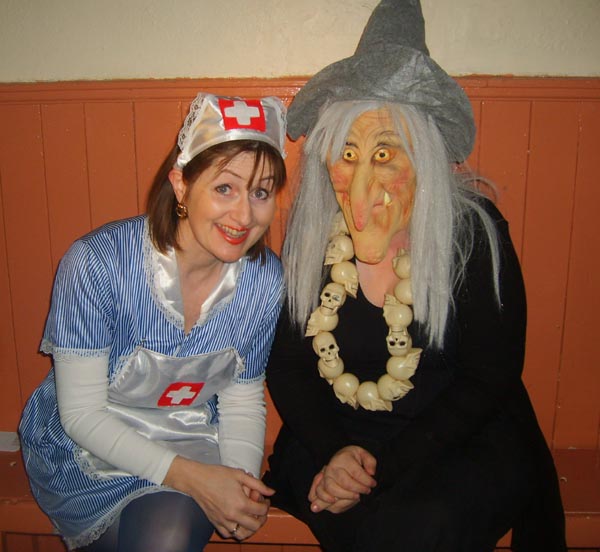 Nurse Eileen better be careful sitting beside that witch.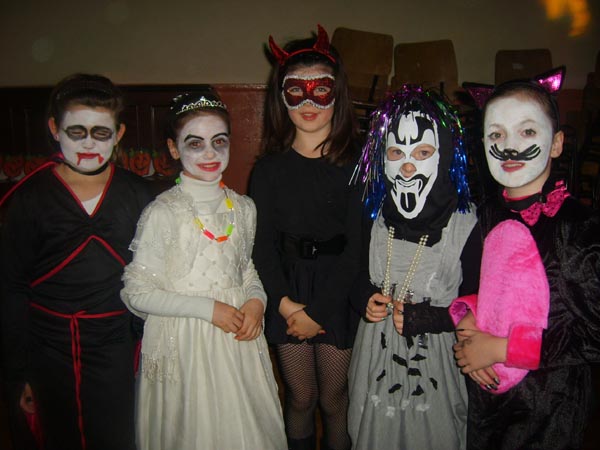 It was a very scary affair!!

---
Reunited at last!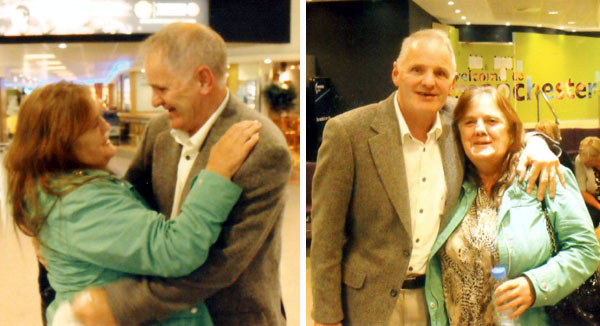 The moment of reunion – Paddy meets his sister Kathleen after decades of separation!

Pictured here is Paddy Dolan of Mount George with his long-lost sister Kathleen whom he has not seen since he was a boy. Both were separated as children and were never able to resume contact during the intervening years.
Happily, with the help of Barnardos and a lot or research, brother and sister were reunited at Manchester Airport on Friday 24th September last. Paddy and Kathleen are now in regular phone contact and are planning that Kathleen will soon visit Borrisoleigh after her long absence. Good luck to both of them.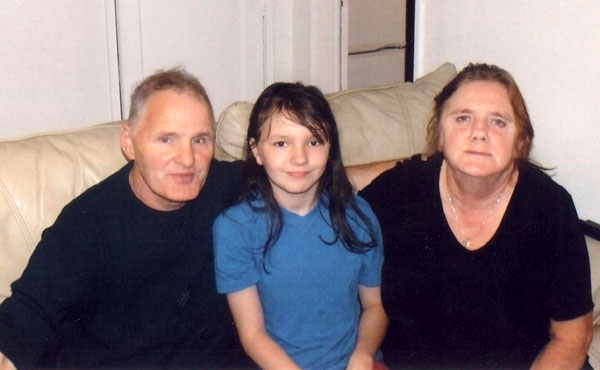 Paddy with Kathleen and his grandniece Jessie during his memorable visit to England last September
---
Beginners Computer Classes
North Tipperary VEC will be conducting computer classes for beginners in Borrisoleigh Community Centre.
An enrolment and information session for these classes will take place in the community centre on the 11th of November at 11:00am.

---
Afternoon of Prayer and Reflection
IN
COMMUNITY CENTRE
ON
SATURDAY, NOV. 20TH
AT 2.30 P.M.
ENDING WITH MASS AT 7.30P.M.
FEE: €15
(INCLUDING REFRESHMENTS)
ALL ARE WELCOME.
BOOKING WITH: MARY KENNY, (0504) 51289
BY NOV. 14TH


---

St. Patrick's Boys' NS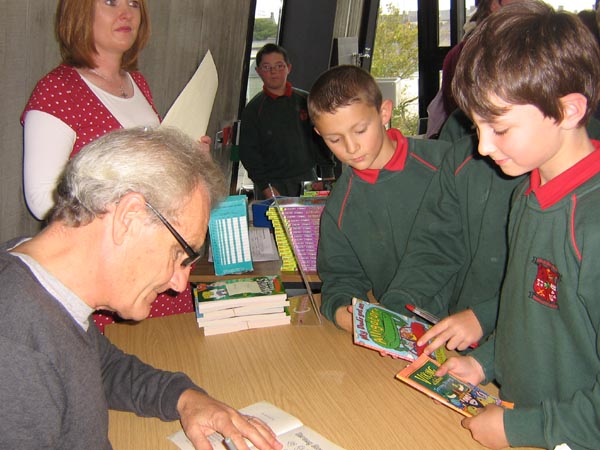 Signing our books.
Third and Fourth Classes from St. Patrick's BNS were delighted to get the chance to meet one of their favourite children's authors, Jeremy Strong, when he visited Thurles Library recently. Having read two of his novels already this year it was a very special experience to meet Jeremy, ask him questions and receive some very useful tips on writing. As we have a number of budding writers in the class everybody was very attentive. Jeremy's books are very funny and his presentation also gave us lots of laughs. After the presentation he signed our books and was delighted to receive a special gift from James who made a model of one of Jeremy's characters. We are really looking forward to reading more from this author and thank the staff at Thurles Library for giving us the opportunity to meet him.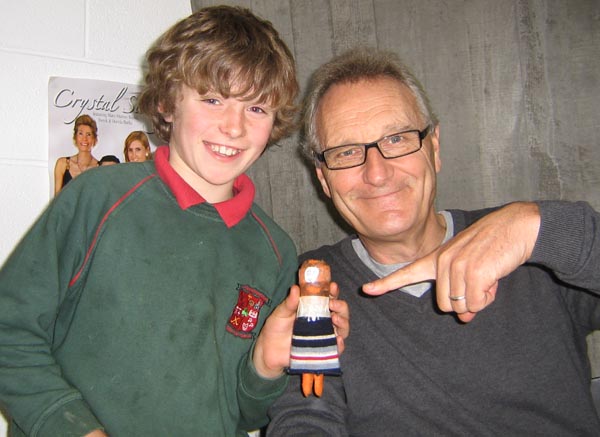 Jeremy was very impressed when James presented him with a model of a character from one of his books.
October is Road Safety Month and First and Second classes marked the event by revising the Safe Cross Code and learning about the importance of wearing our seatbelts whenever we travel in the car. They were very pleased to try on their new high visibility jackets which they received from the Road Safety Authority and would like to remind everybody of the importance of being seen when on the road, especially now that the darker winter evenings have arrived.


We learned all about road safety and the seatbelt sheriff.


It will be easy for motorists to see us now.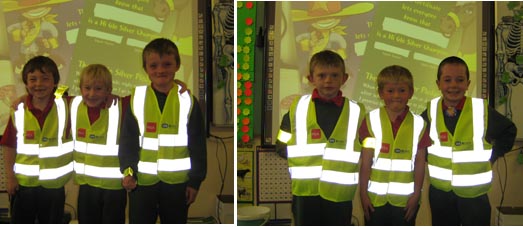 Be safe, Be seen!

---

BORRISOLEIGH 25 MILE CHARITY CYCLE 2010
The presentation of the money raised from this year's cycle in aid of the North Tipperary Hospice In Home Care Movement will take place this Saturday the 6th. of November in Stapleton's Bar at 9pm sharp. A representative from the North Tipperary Hospice will be present to accept the cheque. All are invited to attend and we hope to see all our cyclists, our back-up teams and all who helped out in anyway present on the night. Currently the sponsorship money lodged has reached almost EUR10,000 so if you have any outstanding cards and money please return them by Thursday 4th November at the latest to PJ Delaney or Ruairi O' Connell.

---

Learn How to Paint!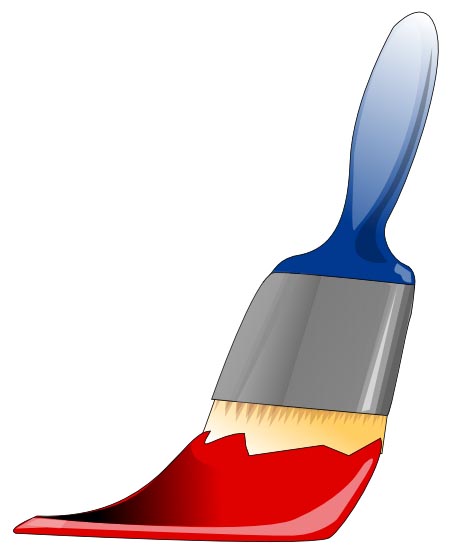 Painting classes starting soon in the community centre.

Suitable for beginners and those with experience.


Contact

087 2589021



---
Christmas Shoebox Appeal 2010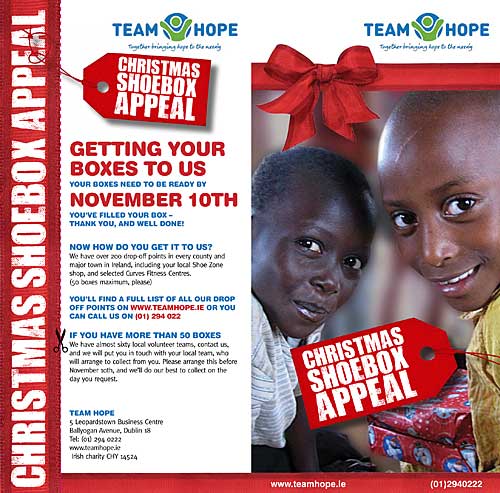 The Christmas Shoebox Appeal is an Irish project that promises to get your 'Christmas Shoebox' into the hands of a needy child In Eastern Europe, the former Soviet Union or Africa. All they ask is for you to fill a shoebox with a range of simple Christmas gifts, and drop it off at your local drop off point before November 10th, and they will do the rest!
All you need to do is get an average size shoebox (or a plastic storage container would also be great), and wrap it with Christmas paper. Choose who you'd like to receive your gift – a boy or a girl, in one of three age groups: 2-4 years, 5-9 years or 10-14 years.
For further information or leaflets contact Fiona at 087-2169150. Boxes can be dropped off at Fifi's Tots Preschool , Cnoc Neibhin before November 10th.
---
Clodagh Macra News

The National semi-final of the impromtu debating and impromtu public speaking competitions were recently held in the Borrisoleigh Community Centre. Clodagh debating team made up of Laura Ryan, Antoinette Gleeson and Elizabeth Kennedy put in an outstanding performance and were unlucky to be defeated by Limerick City who won out the night. Congratulations to the team and also to Laura Ryan who won best speaker title. All roads now lead to Tullamore on the 12th of November where the Queen of the Land competition takes place. Teresa Kennedy from Clodagh Macra will be representing North Tipperary in this competition and we wish her the very best of luck.

---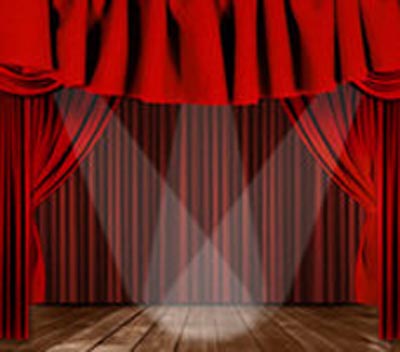 Anyone interested in taking part in any of the competitions of the North Final of Scór na nÓg, Dec 3rd, are requested to register during set dancing classes on Monday next, 8th November. A reminder also that set dancing classes for adults continue each Monday night from 8.30-9.30p.m.
These classes cater from the beginners to those with a bit more experience! Why not come along for the fun and exercise?!

---

Unveiling of the Restored Village Pump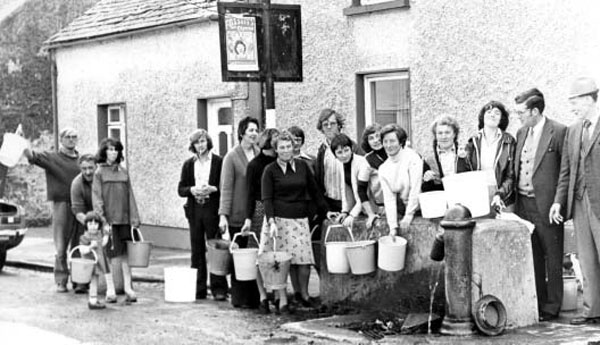 Gathering at the pump in protest during the late 1970s
The Borrisoleigh Community Development Association has nearly completed the work of restoring the Village Pump and relocating it to the grounds of the new Community Centre.
The pump was originally located on Lower Main Street and was removed to prevent further damage from traffic turning onto Main Street from the difficult Templemore Road junction. Some readers may remember gathering at the pump in protest during the late 1970s.
The unveiling of the new look and working pump will take place during day light hours Saturday 27th November [time to be announced], the same day as the Fair of Borrisoleigh commemoration. So why not come plastic bucket in hand to relive those years when the pump was at the centre of village life.
---
Mizen to Malin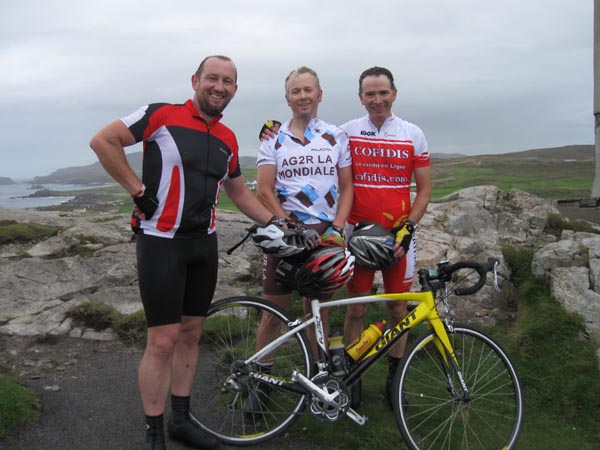 Trevor, Christy and John at Malin Head after completing their epic journey.
On the 9th of Sept 2010 Trevor Groome, John Slattery and Christy Reid set off from Mizen Head on their great tour of Ireland! Their mission, to cycle the length of Ireland in 4 days!! Starting off in Mizen Head Co. Cork, the three cyclists covered thirteen counties, 385 miles at an average speed of 15.6 mph. The trio rolled into Banba's Crown, Ireland's most northerly point outside Malin Head, on Sun the 12th of Sept. Weary legs and saddle sore – mission accomplished! Next year ….. the tour de France maybe!!!
---
Borrisoleigh AFC

The past few weeks have seen a recovery in form for Borrisoleigh AFC. After a bad spell of games where we failed to pick up any points and formed an unfortunate habit ofthrowing away easy points, the last two weekends have seen us pick up six points fromsix heading to the halfway stage of the season.
Sunday 24th of October saw us pick up a win at home to Rearcross. It was a vital match-what pundits would call a six pointer. Played in balmy conditions in Borrisoleigh, it wasn't long before Borris took the lead with Jimmy Shanahan knocking in from close range to set Borris on their way. Goals followed at either end before Tom Grodski put the home side 3-1 up. However things were about to go somewhat pear shaped. Gaping holes started to appear at the back and it wasn't long before Rearcross clawed one back. With not much time on the clock, Rearcross pushed for an equaliser and were rewarded when a long range effort found the back of the net. It seemed as if Borris were after throwing away more valuable points-but the story was not to finish as so. A looping pass back from Noel Kent fell kindly in the path of right back John Fogarty. What followed would put Zinedine Zindane's goal in the 2002 Champions League final to shame. A beautifully struck volley from 30 yards floated over a packer box and dipped into the top corner. No doubt it will be the main contender for goal of the season but will go as one of the finest goals ever scored in the history of the club. What made it all the sweeter, was that on the resumption of play at the tip off the final whistle blew to see a run of four defeats come to an end.


The last day of the month played host to Cloughjordan. Having lost 2-0 to them three weeks previously we were eager to set a few things straight. Playing with a slightly re-jigged team the game opened brightly and saw good play and some fine passing movement with Jody Harkin taking control in the middle of the park. The first half came and went with both sides coming close but neither team breaking the deadlock. The second half however was to be all about one team and more so one man-Noel Kent who scored not once but four times. His first goal came from his head after a fine cross from the right wing. Goal two and three were almost carbon copies of each other with the uncontrollable number 10 jinking effortlessly around the Cloughjordan defenders to slot passed the keeper with great ease. The icing on the cake came when Kent chased in what seemed to be a hopeless case only for the slow reactions of the keeper in clearing the ball saw the easiest of goals scored as Borrisoleigh's top scorer walked the ball into the net. It was an extremely convincing win which was lifted us well up the table and away from the drop zone.
Next up, we face bottom of the table team Thurles Town in the Greyhound Stadium at two o clock on Sunday 7th.
We would also like to express out most sincere thanks to all those who contributed to our church gate collection recently. Your generous support has helped ease the strain of running the club. Again many thanks.
Finally a FIFA tournament will take place in the new community centre on Friday 26th of November. More details will follow in the coming weeks.

---

Borrisoleigh Community Complex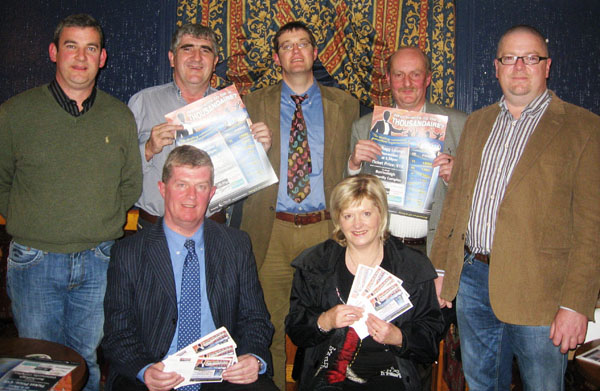 Main Sponsors of 'Who wants to be a Thousandaire'
Frank Cooney(Tipperary Natural Mineral Water), Sean Shanahan(Shanahan`s Centra Shop), Dr Kevin Delargy, Martin Costello(Tipperary Co-op), Alan Kelly(Kelly`s of Fantane), Donal & Rose Young(The Ragg Lounge). (Missing from photo are representatives of Borrisoleigh Pharmacy and The Stakelum Family)

BORRISOLEIGH COMMUNITY COMPLEX is holding a fundraising event called WHO WANTS TO BE A THOUSANDAIRE in The Ragg Lounge on Saturday 20th November. Many thanks to our 8 Major Sponsors, namely: Tipperary Natural Mineral Water, Shanahan`s Centra Shop, Dr Kevin Delargy, Tipperary Co-op, Kelly`s of Fantane, The Ragg Lounge, Borrisoleigh Pharmacy and The Stakelum Family and also to all who have shown their support by purchasing advertisement slots on the night. A great night's entertainment is anticipated and you can view a sample video of how it works by logging onto www.thousandaire.ie and hit the u-tube link. Tickets are on sale at €15 each and can be bought from any of the following committee members: Frank Cooney, Brendan Kenny, Bobby Ryan, Don Ryan, John Cummins, Michael Small, Jamie Groome, Diarmuid Kinane, Aileen Groome, John Keane, Patrick Tynan, Caroline Kenny, Martin Hayes, Pat Kearney, Toby Kavanagh, Derry O Donnell, Gerry Treacy, Philip Rabbitte, Martin Ryan, Tomas Ryan, Aidan Cowan. Your support on the night would be greatly appreciated.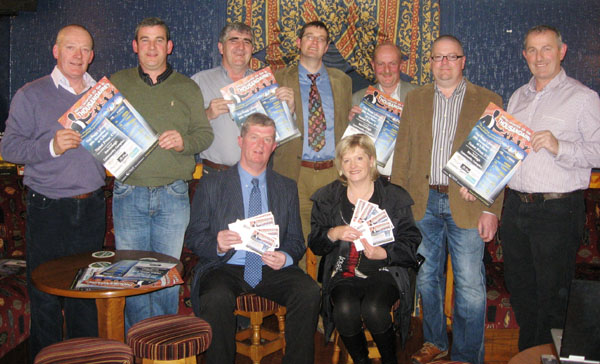 Main Sponsors with Bobby and Don

---
Borrisoleigh Community Centre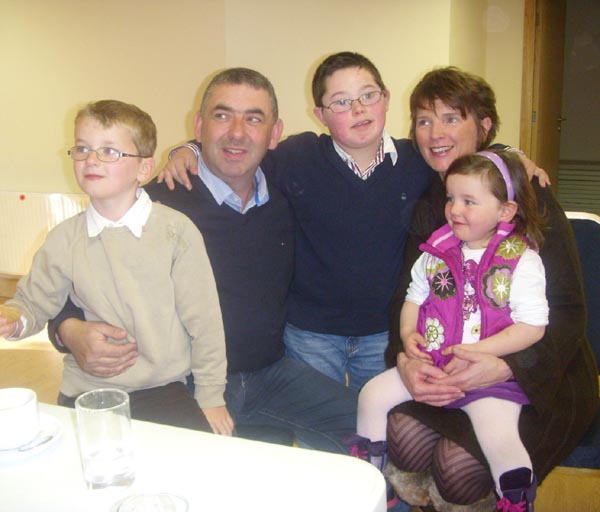 The Boyle Family enjoyed their visit to the centre!


The weekend viewing of our new Community Centre by parishioners proved to be a great success. They were all very pleased and delighted with this building and agreed it was both beautiful and functional. The Centre has multiple facilities including meeting rooms, function room and fully fitted kitchen. The function room also includes computer projector screen and inbuilt sound system. There is no doubt this Centre will prove to be a valuable asset to all in the community for many years to come.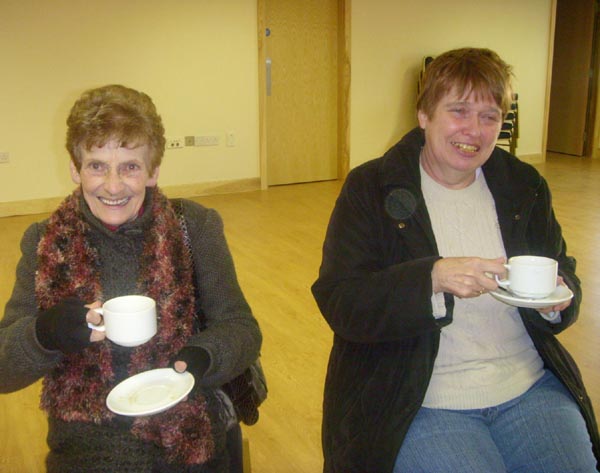 Eileen Martin & Pauline Cleary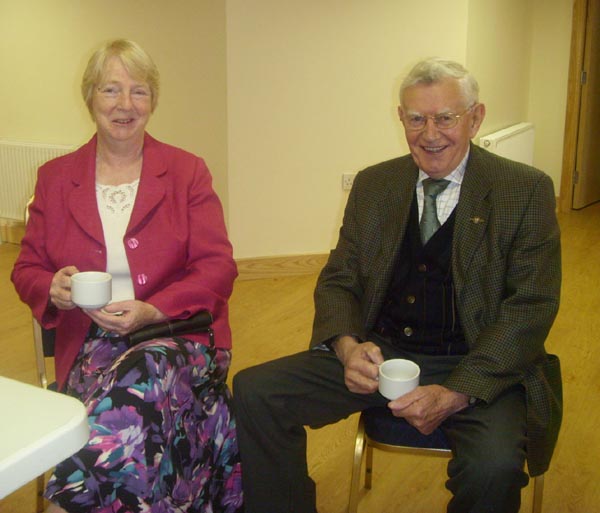 Tea, tea and more tea! Chris and John Costello enjoying a cuppa.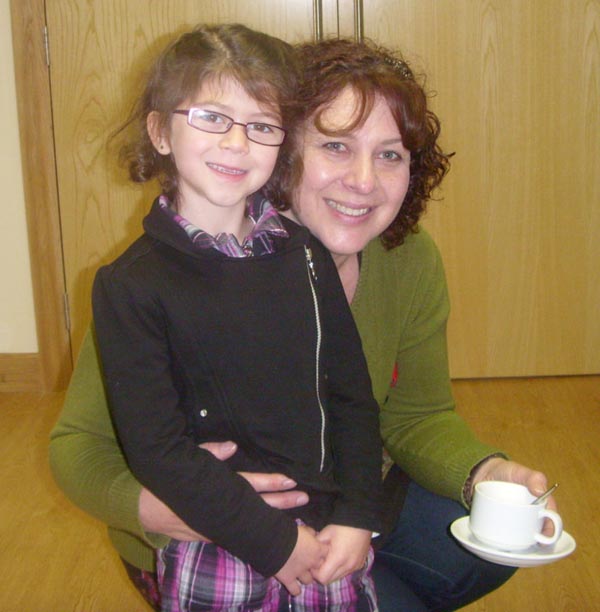 Kellie and Emma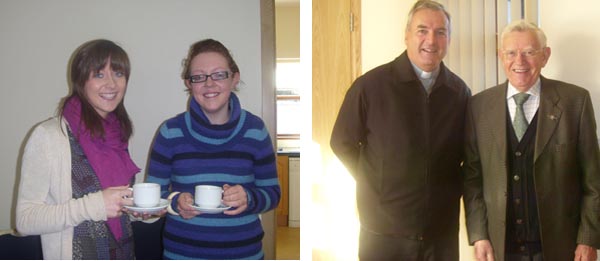 Marie and Maria taking it all in alongside Fr. Liam and John Costello.

---
Mary- Ann's 104th Birthday!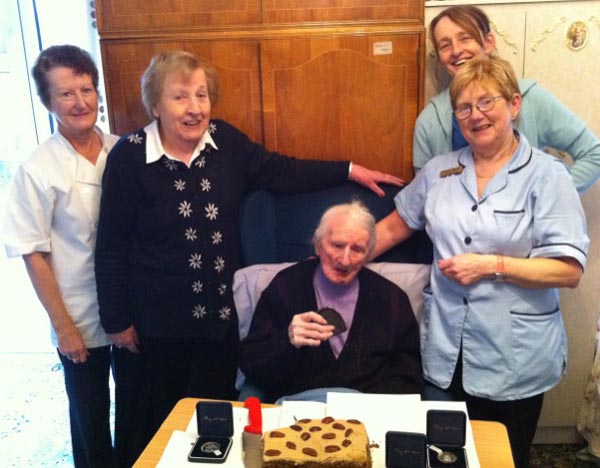 Mary- Ann Kennedy celebrated her 104th birthday recently with the staff of Carrigeen Nursing Home.
Congratulations Mary
!!!
---
Borrisoleigh Youth Club
Due to the extremely poor turnout for the youth club A.G.M.,the committee have stood down and it is with sincere regret that due to the lack of interest in the youth club it has been disbanded.
---
TAI CHI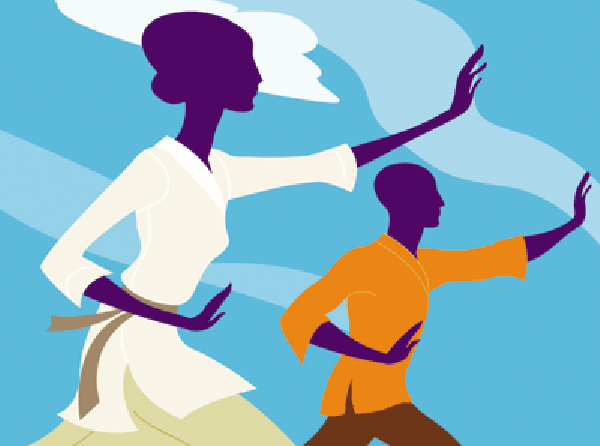 What is Tai Chi and could it be for you?
T'ai Chi is a way of life that has been practiced by the Chinese for hundreds of years. The slow and fluid movements of Tai Chi require concentration, control, co-ordination and balance. Body posture is central to tai chi practice and the benefits are improved spinal alignment and stress reduction. The practice of shifting your weight, extending your joints, allow for the natural lubricants to flow freely around the joints and strengthen the muscles, tendons and ligaments. This in turn keeps joints healthy and more flexible. The regular practice of tai chi forms is indeed rewarding and can be practiced anywhere without equipment.
Classes commencing in the new community centre in Borrisoleigh on the 4th of November at 7.30p.m. Please contact Mary at 086 8199185 for more information.

---
Marian Hall Lotto

02/11/2010
Numbers: 5, 10, 19, 26
No Winner
4 Match 3 @ €40
Breed Cowan, Main Street
Anna Ryan, Coohaun
Pat Slattery, c/o Bingo
Jimmy McGrath, Nenagh
Next Week's Lotto Jackpot
€4,500
---
Pic of the past….down memory lane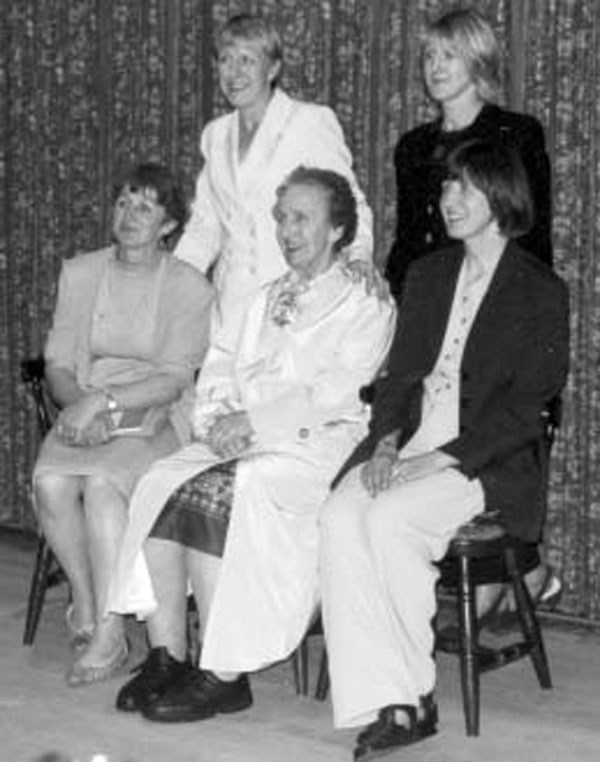 At the launch of her book "Meitheal and Meanderings", Josie Tynan pictured with her four daughters.
Back:Maol Muire and Brid
Front: Siobhan and Catriona
---
Your Website Needs You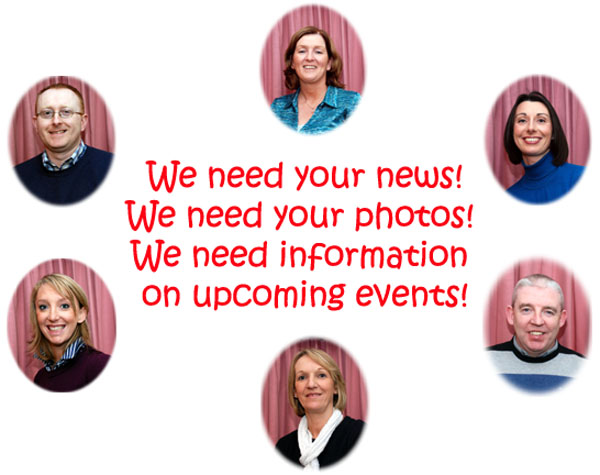 Website Committee: Enda Ryan, Noreen Fahy, Margaret Cowan, Aileen Óg Groome, Marie McGrath and Michael Barry
Many thanks to all those who contributed photographs and news items for this weeks current news. Well done!
Send your email to: info@borrisoleigh.ie

Also, if you like what you see and want to leave a comment, remember to use the Guestbook!
While we make every effort possible to ensure that the information contained in this Website is accurate and complete, we cannot accept any legal liability as a result of the inaccuracy or incompleteness of the information presented to users of this site.