The Gathering of the Clan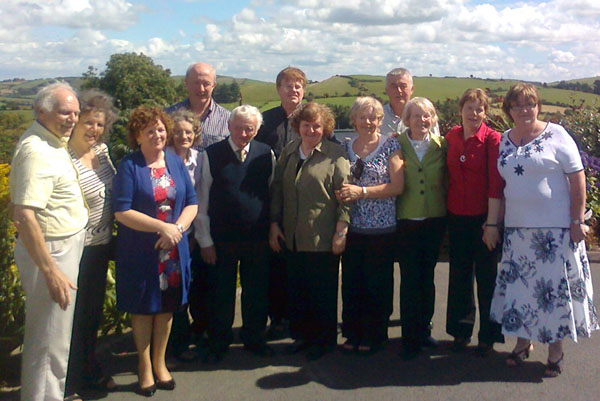 Martin, Anna, Margaret Kinane, Kathleen Ryan,Christy Kinane, Christy Slattery, Stan, Anna, Bridget, Jim, Nora, Josephine and Maura McCormack. (Photo taken at Slattery's of Cooleen)

These Photos were taken at The Ryan Reunion which took place in August 2010 in Mountkinane. These photographs were taken at the old dwelling house in Mountkinane and at Slatterys of Cooleen. Relatives travelled far and wide to be at it! Anna and Stan Voyce: Canada – Jim and Josephine McGuire: Australia – Bridget and Roy Matthews: Australia – Nora and Martin Lynch: UK – Martin and Elizabeth Ryan: UK. Missing from the photos was Martin Lynch who was in "hiding" in Limerick apparently.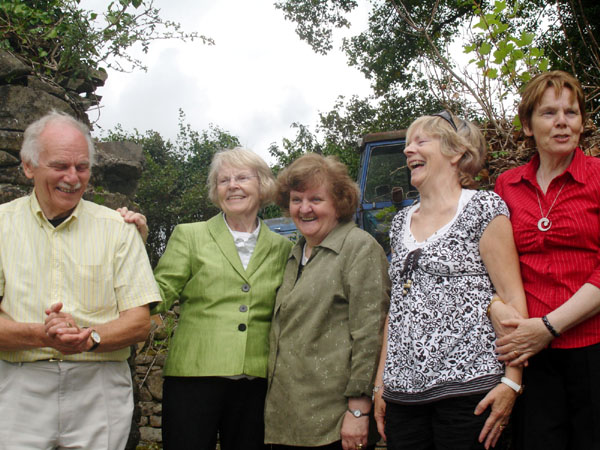 The Ryan family – Martin, Nora, Anna, Bridget and Josephine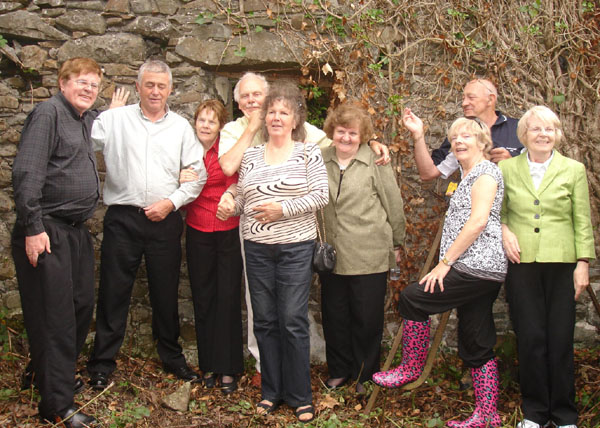 Stan Voyce, Jim McGuire, Josephine McGuire, Martin Ryan, Elizabeth Ryan, Anna Voyce, Bridget Matthews, Roy Matthews and Nora Lynch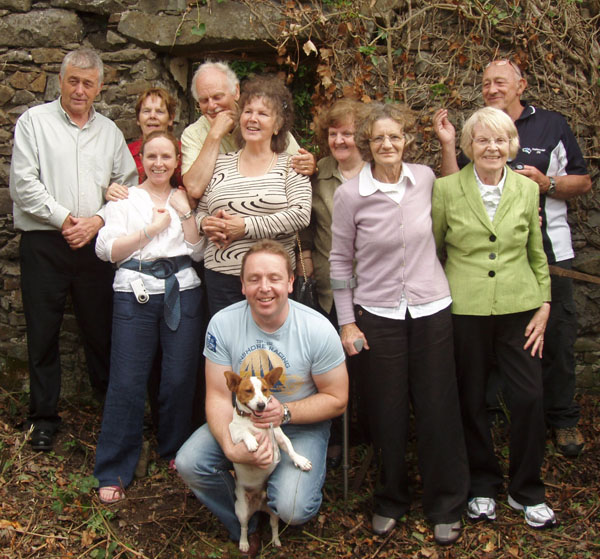 Jim, Josephine, Bernadette Quinn, Martin, Elizabeth, Anna, Kathleen Ryan, Nora and Roy. Front- Sean Ryan and Trigger the dog


---

Maths Week at St. Therese's N.S.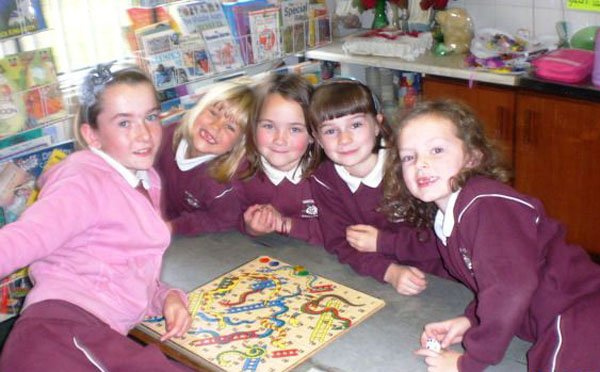 Aedin, Wicktoria, Laura, Kate and Valerie enjoying Maths Week at St. Therese's N.S.
This week was Maths Week at St. Therese,s N.S. Borrisoleigh. The staff organised entire school into different groups to partake in Maths Games.The senior girls showed Junior and Middle Standards how to play the various maths games. Learning maths was never such fun!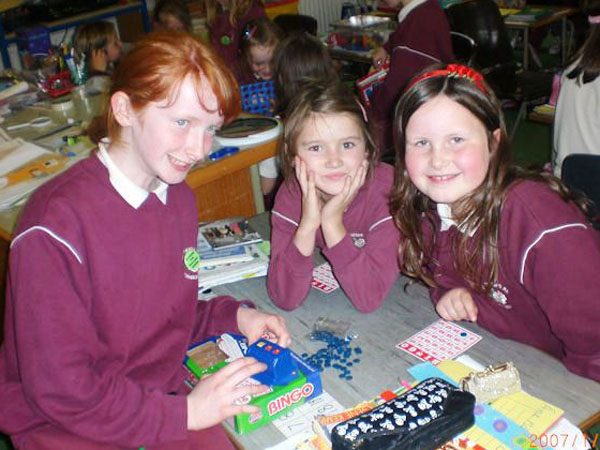 Orla, Rachel and Ann Marie enjoying the new way of learning maths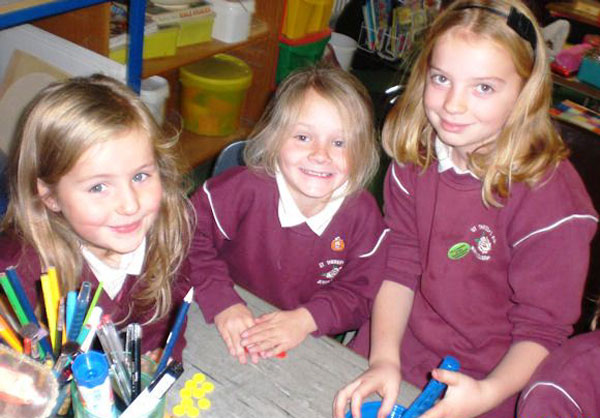 Emma, Danielle and Amy happy to pose for the papparazi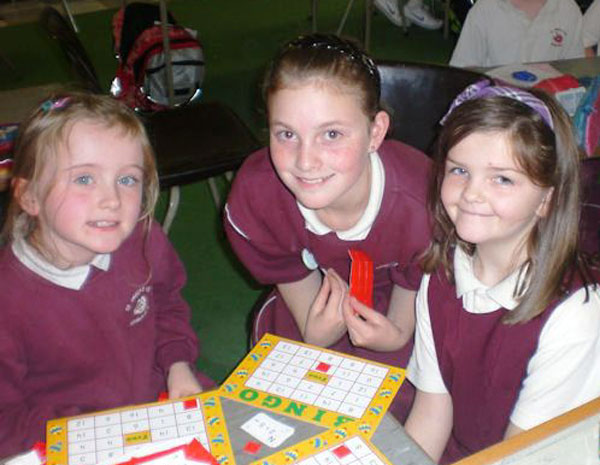 Cora, Tara and Melissa enjoying the bingo exercise
---
May She Rest in Peace


Mary Ryan R.I.P. (1921 – 2010)


The death occurred on Monday 11th October of Mary Ryan of Borrisoleigh. Her Funeral Mass took place in the Sacred Heart Church Borrisoleigh on Wednesday 13th October with burial in St. Brigid's Cemetery. We offer our deepest sympathies to her family and friends. May she rest in peace.

---
Community Centre Events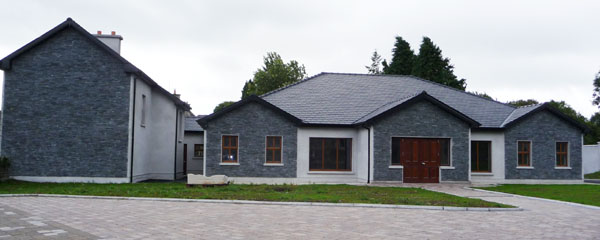 Our New Community Centre – now open for business


Upcoming events at the Centre

Open Invitation to view the New Centre
(Bank Holiday Weekend 23rd – 24th October)

Open invitation to view the New Community Centre from 8:30 on Saturday evening (23rd) and between 9:30 and 1pm on Sunday (24th).

Weekly Tea/Coffee Morning

There will be a weekly Tea/Coffee morning at the Centre on Thursdays between 11 and 12 O'Clock

Mass of Remembrance
(Friday Nov. 12th)

Refreshments will be served in the Community Centre following a Mass of Remembrance of all who have died in our parish over the last 12 months.
Afternoon of Prayer and Reflection
(Sat. Nov. 20th)

There will be an Afternoon of Prayer and Reflection at the Centre on Saturday November 20th commencing at 2p.m. and concluding with Mass in the Church at 7:30p.m.

(Friday November 19th)

The CAVA (Community and Voluntary Association) Awards will be held in the Community Centre on Friday November 19th.


These are just some of the activities that will be held in the New Centre over the coming weeks. Keep an eye on the 'diary of upcoming events' for further information of future activities at the Centre.

---
Christmas Shoe Box Appeal 2010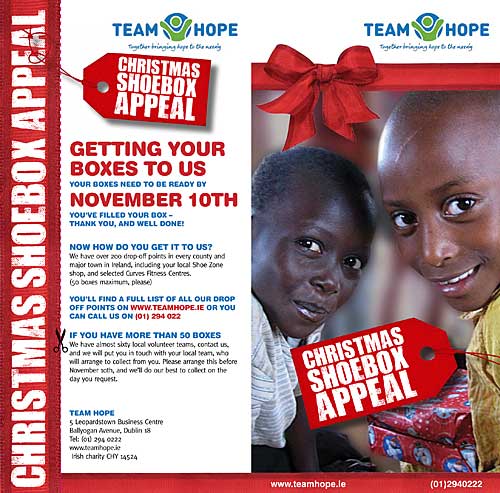 The Christmas Shoebox Appeal is an Irish project that promises to get your 'Christmas Shoebox' into the hands of a needy child In Eastern Europe, the former Soviet Union or Africa. All they ask is for you to fill a shoebox with a range of simple Christmas gifts, and drop it off at your local drop off point before November 10th, and they will do the rest!

All you need to do is get an average size shoebox (or a plastic storage container would also be great), and wrap it with Christmas paper. Choose who you'd like to receive your gift – a boy or a girl, in one of three age groups: 2-4 years, 5-9 years or 10-14 years.

For further information or leaflets contact Fiona at 087-2169150. Boxes can be dropped off at Fifi's Tots Preschool , Cnoc Neibhin before November 10th.


---
OKTOBEERFEST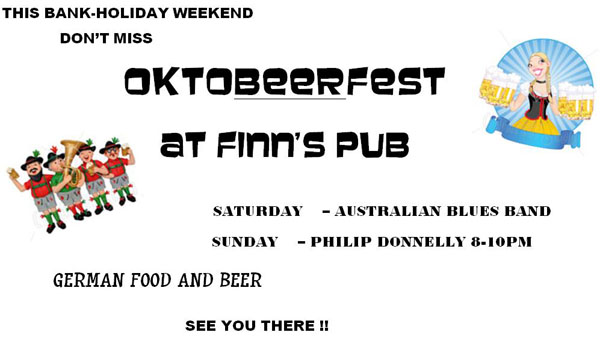 ---

Borrisoleigh Youth Club will be holding their A.G.M. on Wednesday 27th of October @8p.m. in the Marian Hall. The future of our childrens youth club depends on parental involvement so we would encourage as many people as possible to attend the meeting.

---
Theresa nominated for Snug Competition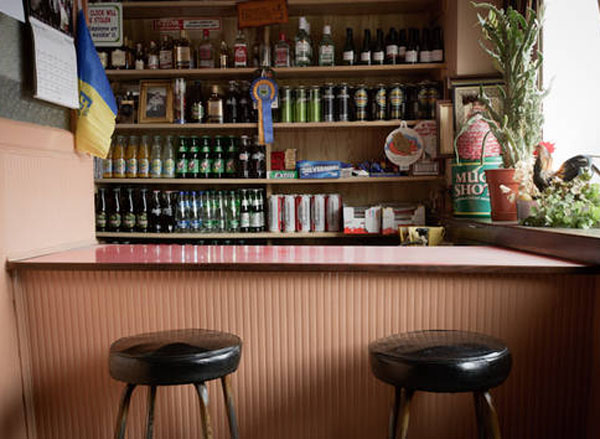 The neat little snug at Coffey's Bar
Theresa Coffey of Coffey's Bar has been nominated for the
The Powers Whiskey Snug Competition
and needs your vote. The very popular Theresa is a fantastic glamorous lady and runs the best snug in Ireland by herself.
Please text.. POWERS COFFEY Tipperary to 51444 or log on to www.powerswhiskey.ie and go to the snug competition on the home page. If you sort by Co. Tipperary the pub comes as Coffey's bar. All entrants have a chance to win a fantastic holiday for four to the Rocky Mountains!!! The best of luck to Theresa!

---
Halloween Disco

St. Theresa's Parents Association wish to invite all primary school children to their fancy dress Halloween Disco in The Marian Hall on Friday 29th October, 2010 from 7pm to 8.30pm.
Admission is €5 per child and €10 per family. Refreshments will be provided.


---
Pic of the Past. . . down memory lane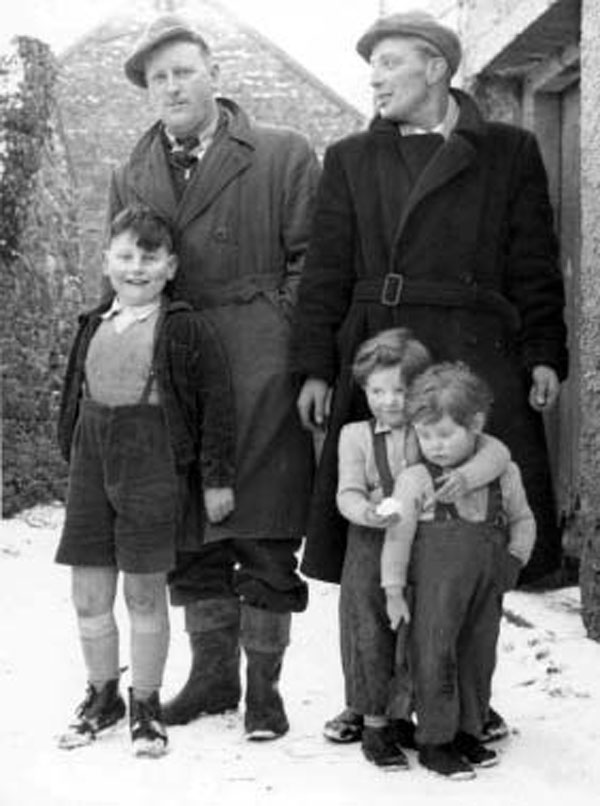 Ned Finn and John Kearney with Fitz, Nora and Mary Chadwick

---
Your Website Needs You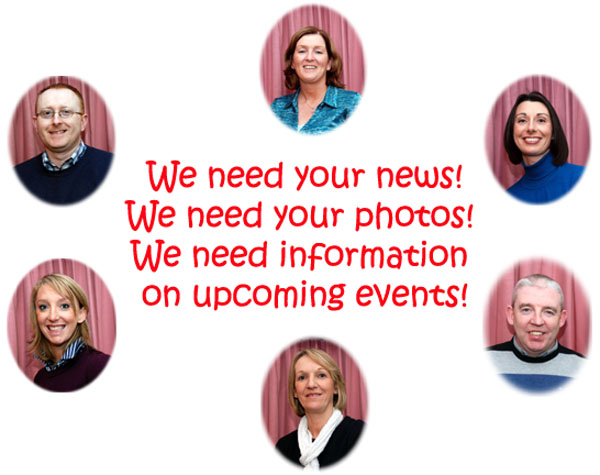 Website Committee: Enda Ryan, Noreen Fahy, Margaret Cowan, Aileen Óg Groome, Marie McGrath and Michael Barry
Many thanks to all those who contributed photographs and news items for this weeks current news. Well done!

Send your email to: info@borrisoleigh.ie
Also, if you like what you see and want to leave a comment, remember to use the Guestbook!

While we make every effort possible to ensure that the information contained in this Website is accurate and complete, we cannot accept any legal liability as a result of the inaccuracy or incompleteness of the information presented to users of this site.