Birthday Celebrations for Mother and Daughter!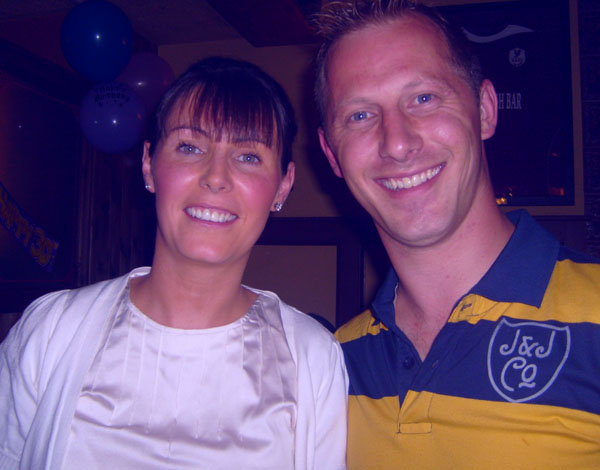 Congratulations to Jacinta Fahey Byrne who celebrated her 30th birthday recently. She had a great night and got a huge surpirise at the surprise party which was held for her in the Clodagh Bar.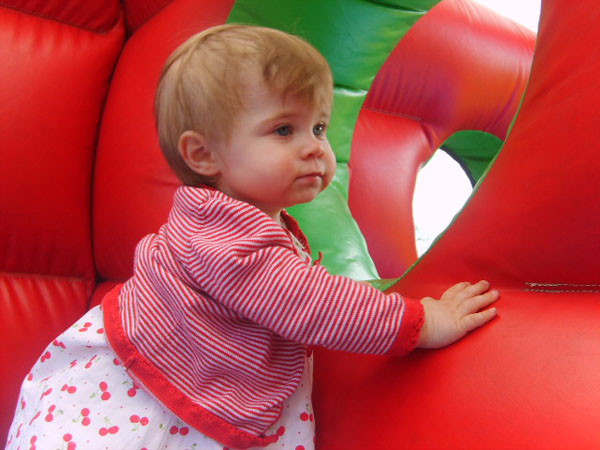 Jacinta's daughter Zara also celebrated her birthday recently. Zara turned 1!!

---
Borris Ileigh Hurling Club
Match tickets that have been reserved through Borris-Ileigh hurling club for Tipperary v Waterford All Ireland Semi-final will be distributed in the town park pavilion on Thursday 12th August between 8.30pm and 9.15pm.

Best wishes to Paddy Stapleton, Brendan Maher and the Tipperary panel in the All Ireland Semi-final on Sunday
From Borris-Ileigh Hurling Club

---
Borris Ileigh V Moneygall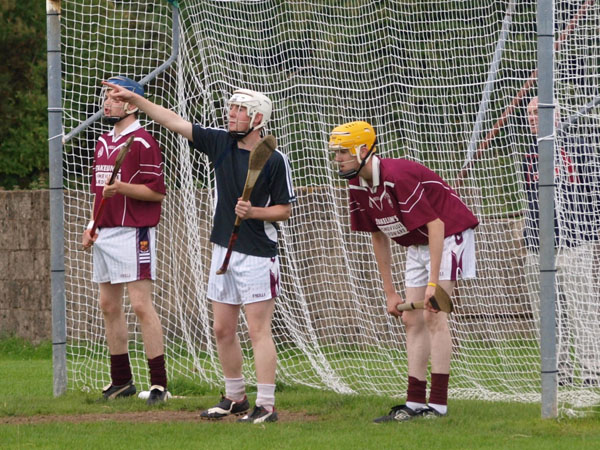 Some of the action from Borrisoleigh's win over Moneygall recently in the Junior A Championship.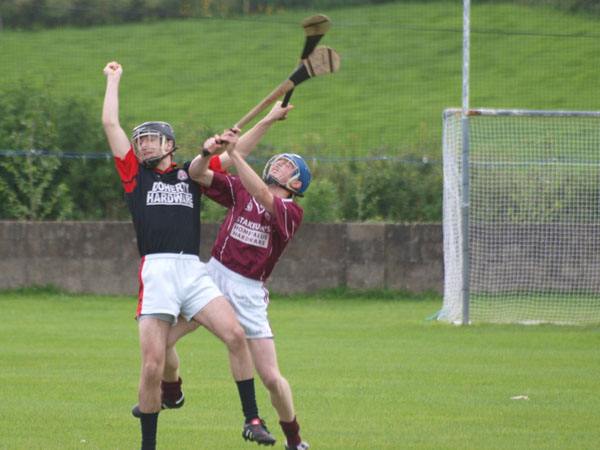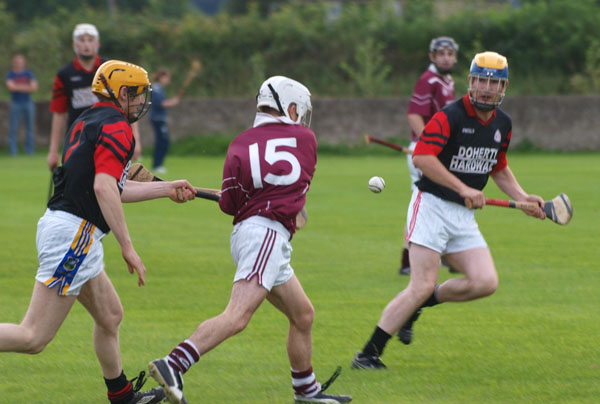 ---
Our seniors kicked off their campaign in a rather glib manner suffering a 4-1 defeat to the hands of Thurles Town in the shield. Noel Kent got Borris off to a flyer with in 15 minutes but soon after we conceded a needless penalty which opened the floodgates for three more sloppy goals. Though we pressed hard for goals ourselves and played some lovely football we couldn't get what was needed. Our ladies team also found themselves on the end of a 3-0 scoreline in their latest league match against Newtown. Our newly reformed youths team got their campaign off to a fine 3-1 win away to Blackcastle in the shield. Hopefully this is a sign of things to come for a fine bunch of talented young footballers.
Following on from our success at the recent Rose Of Borrisoleigh competition we would like to take this oppurtunity to offer our sincere thanks to all those who helped out in any way to make the night such a great success. We would also like to offer special thanks to those who sponsored roses on the night-Stapletons Bakery, Walshs Costcutter, Julia Young Barber, Creamery, Clodagh Bar, Mary Ryan Hairdressers, Joey O Dwyers, Hurleys Gala, Shanahans Centra, Micheal Treacy Carpentry, Joe Stapleton Borrisoleigh Bouncing Castles, Rossmore Engineering, Sean Ryan, Ryan Insulation, Borrisoleigh GAA Club, Eamon Ryan Car Sales and Nenagh Plant Hire. Also many thanks to Micháel "Cecil" Tierney who was our MC for the night who gave a fantastic performance and had all his homework done on each of the Roses. Again many thanks to all.
---

Greetings from Brazil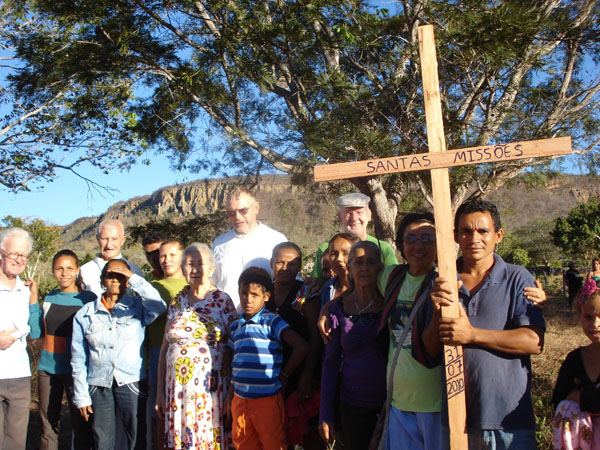 Dear Website Friends,
I have been out the country-side on Missions over the pást few weeks together with three other Redemptorists and with some of the lay-people who work with us here. I remembered to take a friends camara with me. Hope some of the fotos may be useful to ye on the Website team.
Its difficult to comment on the fotos, because for me they´re every day scenes. I´ll just write a little about what goes on !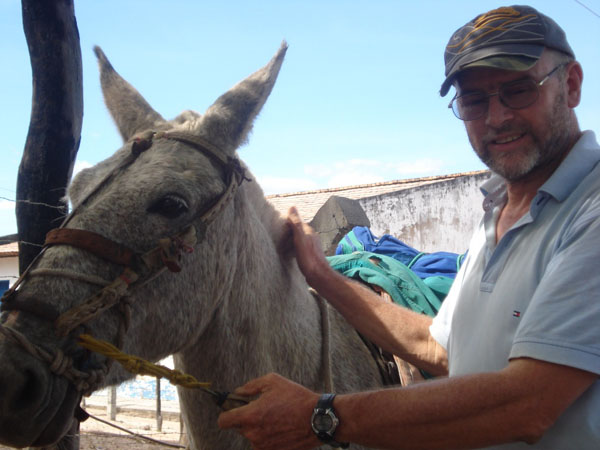 We spend three days in each place, encampados near a fairly good stream. Prayer in the morning was at 5.00am with a candle light procession as the day breaks. Later at 8.30 hs we had meetings and chats/orientations/catequese and prayers with the groups, adults, children and the young people, The same again at 3.00hs pm and at night we had the Mass with them. In most places three or four hunred people used to come to pray with us and stay with us all three days. They´d hang their hammocks in the trees to sleep at night. The food was prepared by groups of themselves, everyone bringing what they could to share with others. The toilets were the woods and the wash was in the river and everything went fine. Ninety por cento of these people who come dedicate themselves to prayer and study during these days…a kind of a retreat. Of course like everything in life there´s always a few who come along just for the craic also. They also help us to keep our feet on the ground.
For people who live so isolated lives and at such a distance from each other these days are a great get- together and they meet people who they havent seen for ages.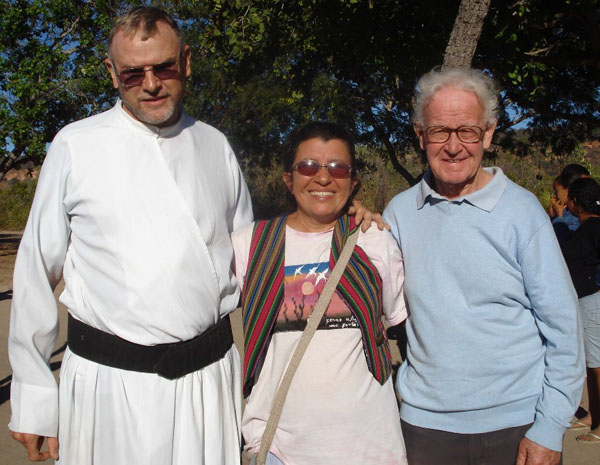 One man Sr. Jorge, 77yrs. old walked 43 km to spend the three days with us.( He´s the old man in the photo with me).Another came 50km on a bike others came on mules and horses others on bikes and most of them on foot.
One of the baptisms I did was of a little lad of almost two years of age,who has special needs.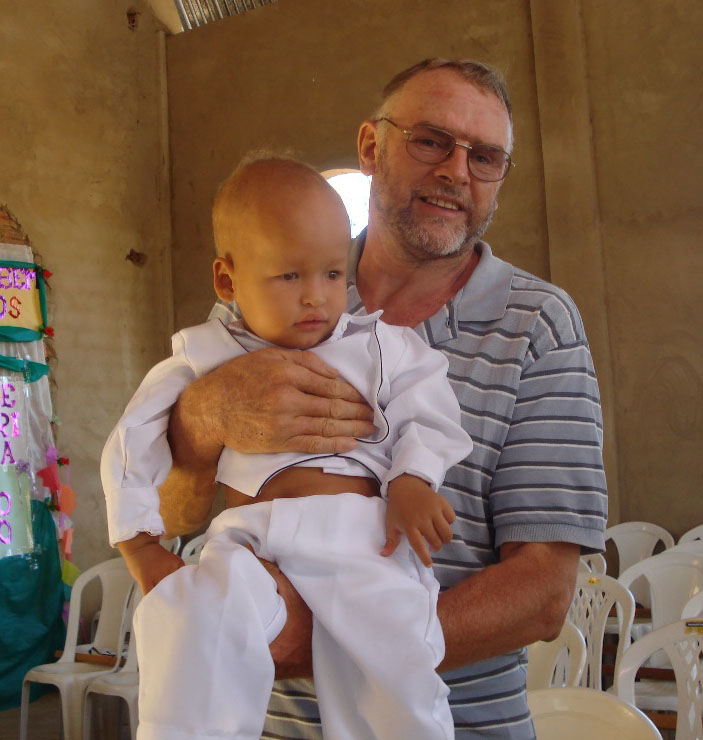 When his mother was expecting him she made a promessa that if she could give birth to him at home, without having to go to hospital she´d call him Matias because of the faith in Our Lord Jesus Cristo, she mustered up after I having a little chat with her soon after she discovered that her baby would be different…..(My name here is Padre Matias, by the way !)
We also deal with social issues when we´re on the Mission. Over the last few years the Brasilian government has been trying to create more and more areas for Reservas Ambientiais, for wild life flowers trees etc. Thats a very good idea but when people have been living within an area for the last 50 or 80 years they deserve to get a fair deal so that they can move to some other place and begin life again.People, as you know, who are really poor can be easily bought for a relatively small some of money. We orientate them about their rights in this respect and encourage them not to deal individually with the government but to take up a community stand on these issues…. land for the land they are losing, a house for the little house they have and payment for the fruit trees and the other things they are leaving behind.
I dont take the Motor bike when there´s a bigger crowd of us going. This time we had the use of Sean Myers Toyota.The other priests with me this time were Sean Myers from Kerry who was walking up the hill with me, Martin Murray from Dublin who was autorisado by the bishop to do the Confirmation for us on the Mission and Brian Holmes from Cork who is our Mission boss at the moment.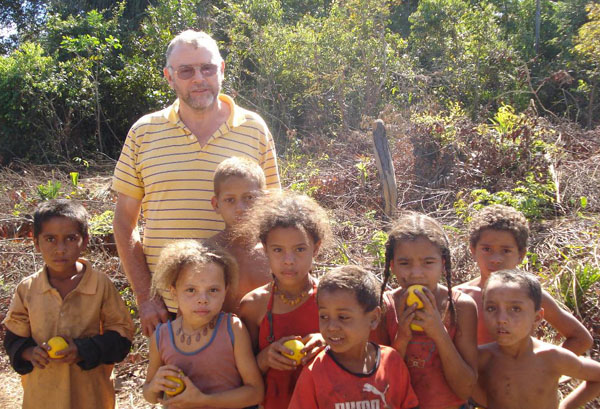 Just to finish up I´d like to repeat that this type of work we do here is tremenduously facilitated by the generosity of the people who are so good to us in different ways especially . Thanks especially to those who organise and contribute to the Mission Walk every summer in Templederry. I was delighted when I came back home today and got the message from our Bursar saying that 8000 euro had been deposited by Marian Harrington for Mission use. We try to use it in the best possible way.
Abraços to you all!!

Matt Ryan….Padre Matias
To view more pictures click here
---

Borris-Ileigh Juvenile GAA Club
Hurling Championship: Our U14s play Kildangan in the North Final next Saturday 14th August. The team has prepared well over the last few weeks following our semi-final win over Burgess and we hope for a good display from our young lads. We ask that everyone make an effort to come along and support the lads in their efforts to bring the North title back to the parish. The match is provisionally fixed for Nenagh but please see Bord na nOg notes for confirmation of match time and venue.
Best of luck to Paddy Stapleton and Brendan Maher and the Tipperary panel in the All Ireland semi-final against Waterford in Croke Park next Sunday.
The Hurling Summer Camp is currently taking place this week in the Town Park. Over 100 young boys and girls are taking part and are enjoying the different array of skills being demonstrated and taught by the Cul camp
coaches.


---
Welsh Boys in Borrisoleigh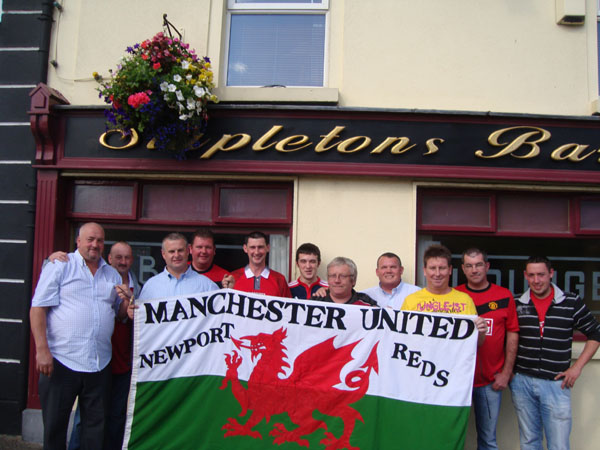 Borrisoleigh had some Welsh visitors last week. The boys travelled from Newport in Wales to see the first game of football at Dublin's new Aviva Stadium. The Red Devils took to the pitch at the old Lansdowne Road last Wednesday August 4 in a challenge match against a select Airtricity League XI. The historic match will be part of United's preparations for next season.
A great evening was had by all! Manchester United were 7 – 1 winners over Airtricity XI.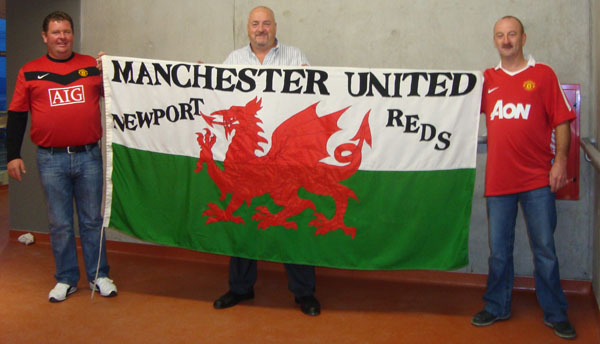 Flying the Flag!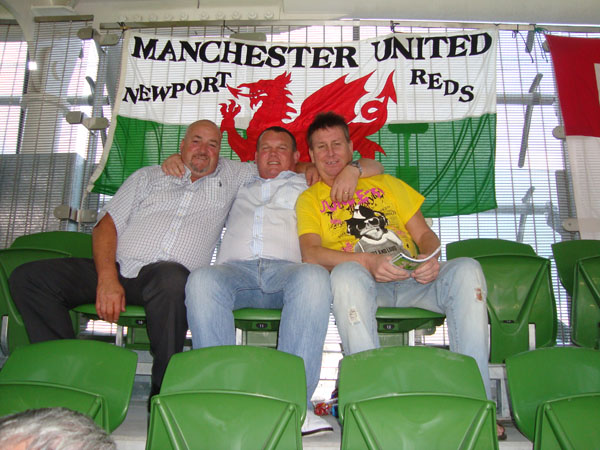 Some of the Newport boys in the newly opened stadium.
---
Wedding Day all those years ago!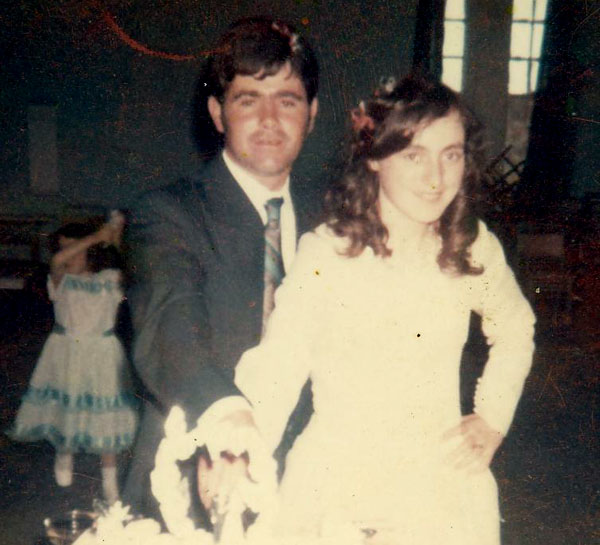 Matt and Ellen Vahey on the day they were married 37 years ago. Their wedding took place in St. Mary's Church in Holyhead in North Wales on Saturday 28 July 1973. Congratulations to you both!
---
As the preparation and uploading of our weekly Current News can be time consuming, we would appreciate if news items/photos etc could be submitted to info@borrisoleigh.ie by 8pm Tuesday evening in order to guarantee inclusion.

Items submitted after this time may need to be deferred to the following week.
---
Pic of the Past…Down Memory Lane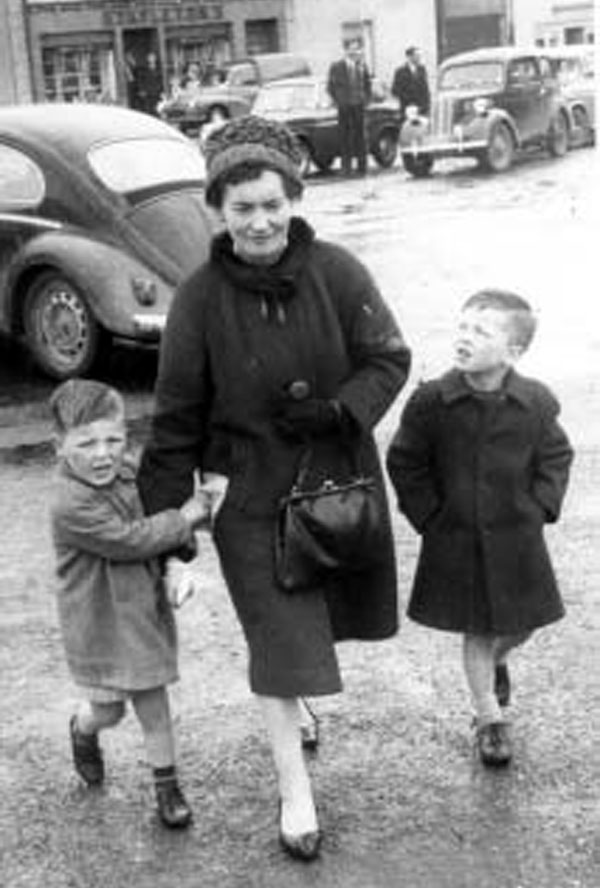 Going to Mass
Gerard, Maura and Michael Ryan
Pallas Lower
---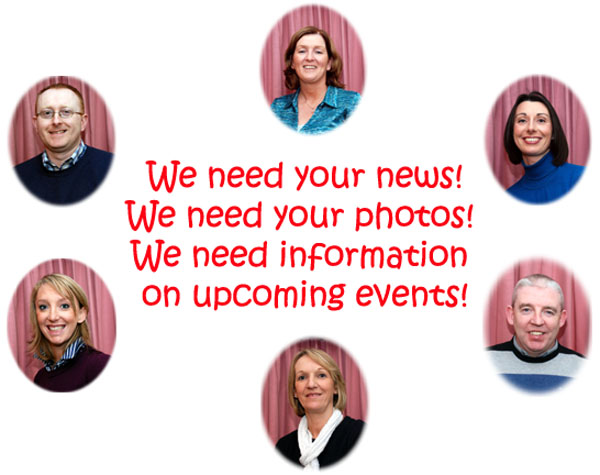 Website Committee: Enda Ryan, Noreen Fahy, Margaret Cowan, Aileen Óg Groome, Marie McGrath and Michael Barry

Many thanks to all those who contributed photographs and news items for this weeks current news. Well done!

Send your email to: info@borrisoleigh.ie

Also, if you like what you see and want to leave a comment, remember to use the Guestbook!
While we make every effort possible to ensure that the information contained in this Website is accurate and complete, we cannot accept any legal liability as a result of the inaccuracy or incompleteness of the information presented to users of this site.