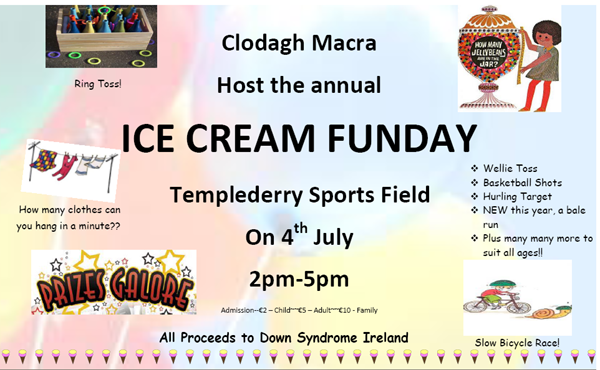 Clodagh Macra are hosting a Know Your Neighbour Event in Templederry on Sunday 4th July. We are hosting an Ice-cream Fun Day in the Kenyon Hall community centre from 2-5pm. It promises to be a great day with lots of activities and fun for all ages. All funds raised on the day will be donated to Down Syndrome Ireland.
There will also be bouncing castles, welly throwing, bale runs, basketball challenges, hurling skills and of course ice-cream for all!
All support would be hugely welcomed at this event!
MACRA AGM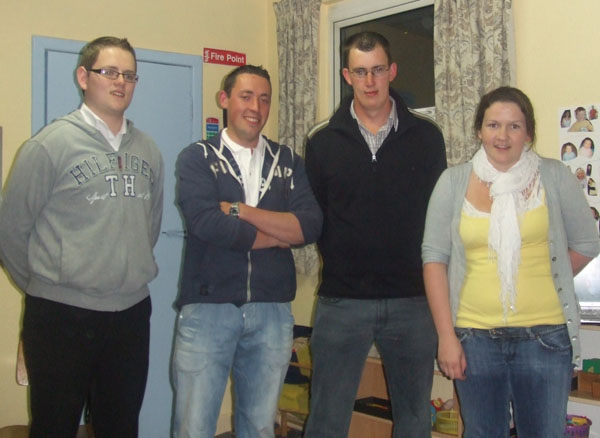 Clodagh Macra held their AGM recently in the Marion Hall.The new committe members for the coming year are Eamonn Ryan (Chairperson), Rory Kennedy (Secretary), Edel Ryan (P.R.O.) and John Ryan (Treasurer). We wish them the best of luck in their new roles.
A huge thank you must go to our out-going committee for all thier hard work throughout the year. It has been a great year for the club.
---
Borris Boys in Bunratty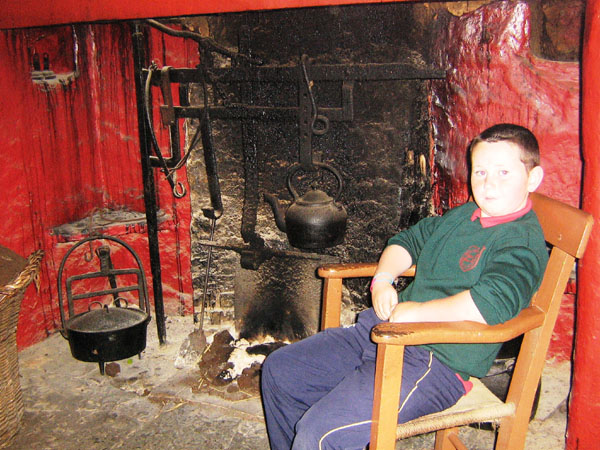 It's nice here by the fire!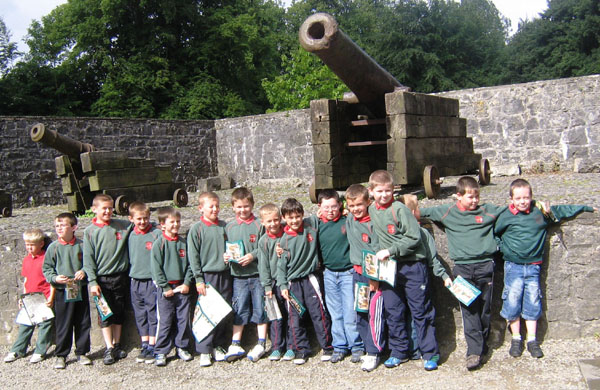 Outside Bunratty Castle

---
Tom Young in India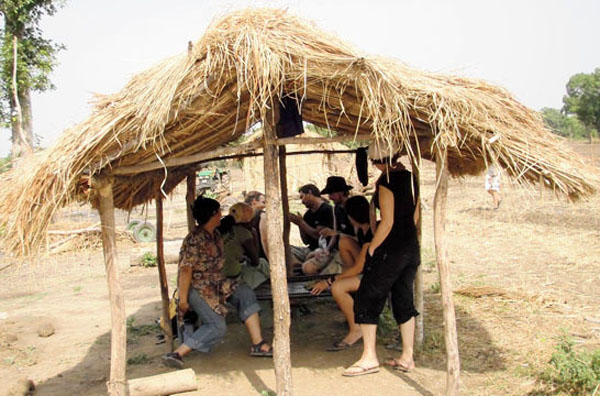 Sitting around having a chat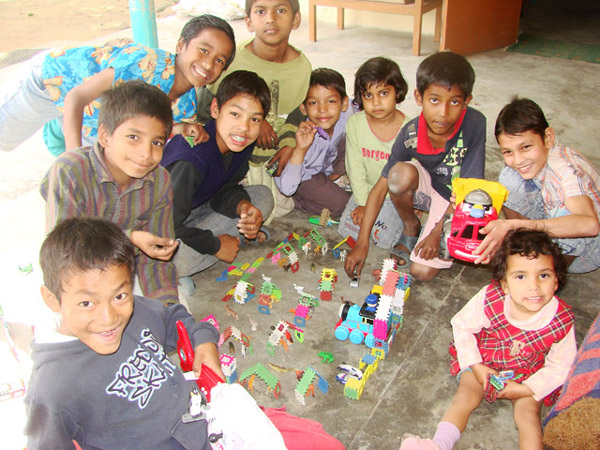 Children in school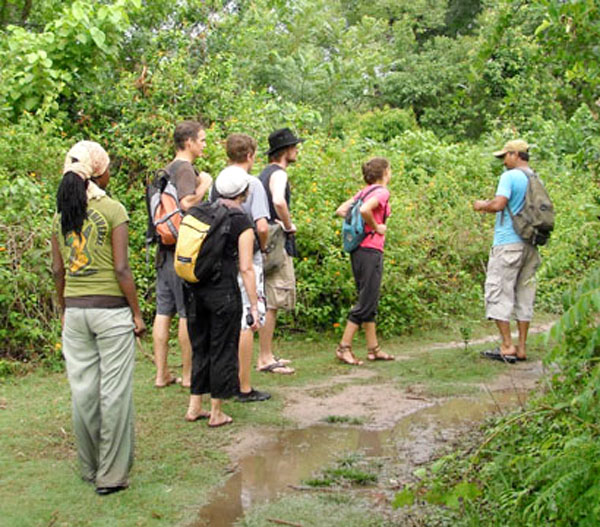 Hey everyone
,
How are you all? We are good and as some of you already know we are in India right now and volunteering at an orphanage, the Good Shepherd Agricultural Mission (http://indianorphanage.com). It is a farm based orphanage home for destitute children of North India and Nepal. At the moment there is 120 children ranging from 2 months to 18 years and few a older who have stayed on to work here with the new orphan's.

As we have witnessed the work that goes on here, we have been overwhelmed by the love and the care for the kids. The children here are full of energy, happy, good natured and are eager to learn. All the knowledge we possess is not enough for their inquisitive minds, they want to know more but the methods are limited.

The family running the orphanage sold up everything they had in Australia 6 years ago and have put all their money into this, they depend a lot on donations to keep the place going.

The costs of running the place is small in terms of our currency, so we have decided to appeal to everyone we know for a little donation that would help improve the conditions here. We would suggest a donation of €5 which can be donated through the weblink above. For example with that money the orphanage could invest in three solar panel generators, which would help cut down the electricity billmonthly. This would leave more money that could be used for basic everyday needs like food, clothes and teaching materials.

Your contribution would be greatly ­appreciated. Thank you for your time.

Thomas Young and Yasmine.
---
St. Cualan's Walk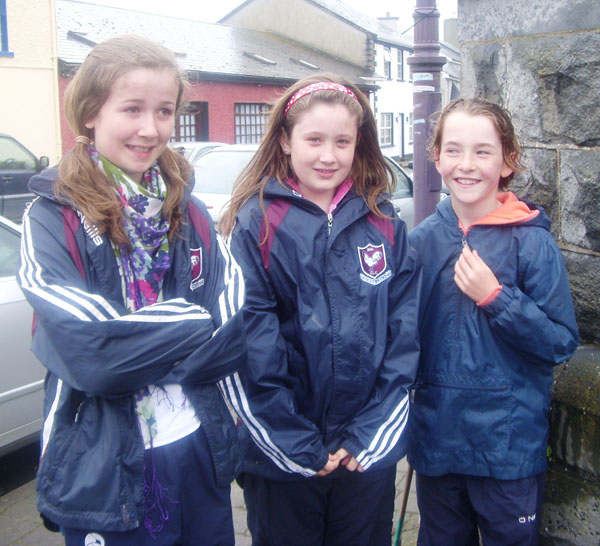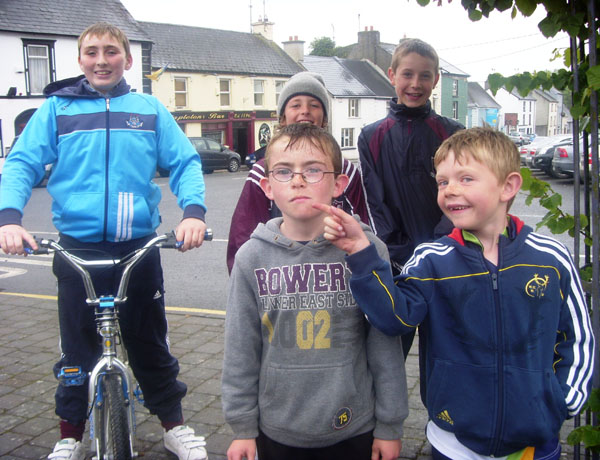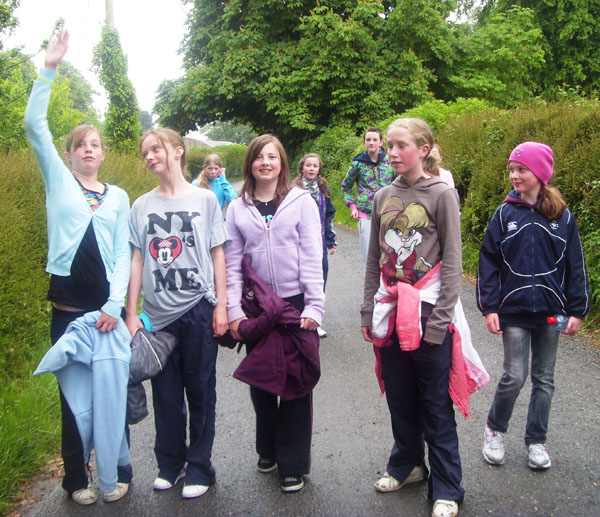 As you can see from the photographs, the rain certainly didn't dampen the spirits of our walkers who participated in our Sponsored Walk on Monday evening June 7th.
We sincerely thank all those who contributed or participated in any way to make this event such a success. Our walk is a method of raising finances that are required to run the social events for the Senior Citizens of our parish, and is a very worthy cause. Once again well done to all concerned. Go raibh maith agait.
---
Marian Hall Lotto


29/06/2010

Numbers: 12, 14, 18, 20
No Winner

4 Match 3 @ €40

Kevin Delaney c/o Bingo
Sean Fennelly, Ballina
Kathleen Ryan, Main Street
Pat Fitzpatrick, Nenagh

Next Weeks Lotto Jackpot

€11,250

---
Borris-Ileigh GAA Lotto


Thursday 24th June

Jackpot: €7,800 (Not won)

Numbers: 3, 4, 5, 16
€50 Lucky Dip winners:

Pat and Philip Maher, Cullohill
Seamus O'Brien, Gortagarry
Nora Ryan c/o Garda College
Tom Collier, Templetuohy

Next draw: Thursday 1st July in Bourke's Bar

Jackpot: €8,000

---

Current News Deadline!

As the preparation and uploading of our weekly Current News can be time consuming, we would appreciate if news items/photos etc could be submitted to info@borrisoleigh.ie by 8pm Tuesday evening in order to guarantee inclusion.



Items submitted after this time may need to be deferred to the following week.
---
Pic of the past…down memory lane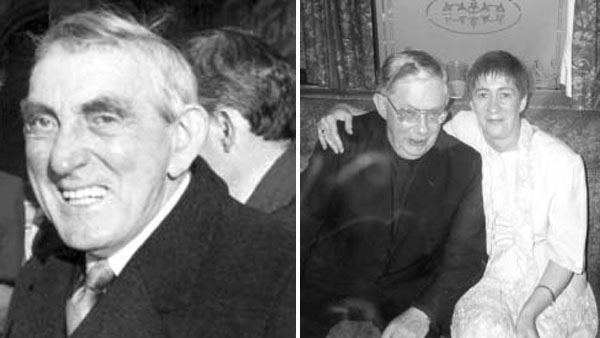 Martin Ryan Rathmoy Very Rev. John Gleeson P.P. with Marette Smith

---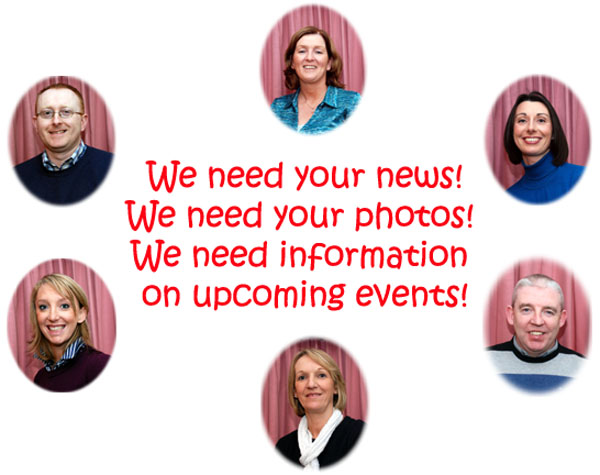 Website Committee: Enda Ryan, Noreen Fahy, Margaret Cowan, Aileen Óg Groome, Marie McGrath and Michael Barry
Many thanks to all those who contributed photographs and news items for this weeks current news. Well done!
Send your email to: info@borrisoleigh.ie
Also, if you like what you see and want to leave a comment, remember to use the Guestbook!

While we make every effort possible to ensure that the information contained in this Website is accurate and complete, we cannot accept any legal liability as a result of the inaccuracy or incompleteness of the information presented to users of this site.