Scór Sinsear North Final

Last Friday night, February 19th , provided a great nights entertainment in the Marian Hall. The North Final of Scór Sinsear was the occasion. Paddy Dolan was the first local competitor to take to the stage in the Solo Song. He gave a lovely rendition of The Galway Shawl and progresses to the next round. Next on stage flying the local flag was the Question Time team consisting of Micheál Tierney, Martin Ryan and Paddy Dolan. These "3 wise men" also progress to the next round. A perfect rousing conclusion to the occasion was ably provided by the local senior set dancers, who are also progressing to the next round. A sincere word of thanks to all who took part on the night, attended the competition and who helped make the night the success it was. The next stage, the County Senior Final, will be held in The Marian Hall, Borrisoleigh on Saturday night next, 27th February, at 7.30 p.m. sharp. Come along and spot the local talent.
The very best of luck to all our local competitors on the night. Keep the cups in Borris!!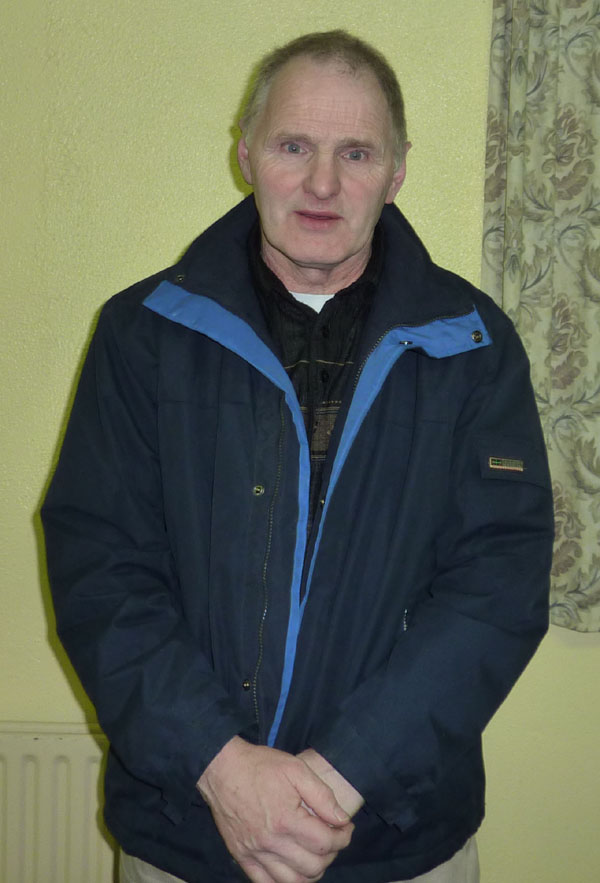 Paddy! You are through to the next round!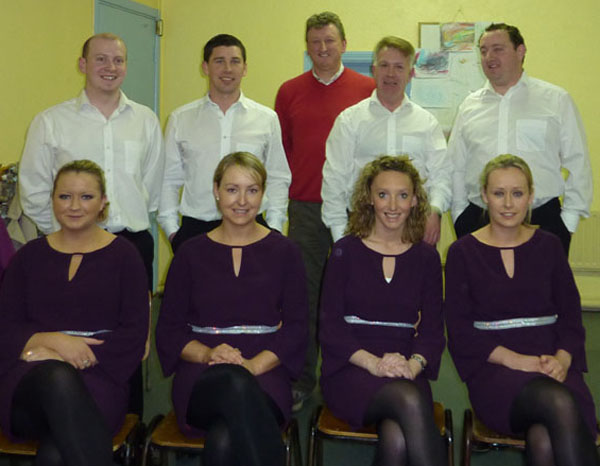 Let's do it all again next week folks!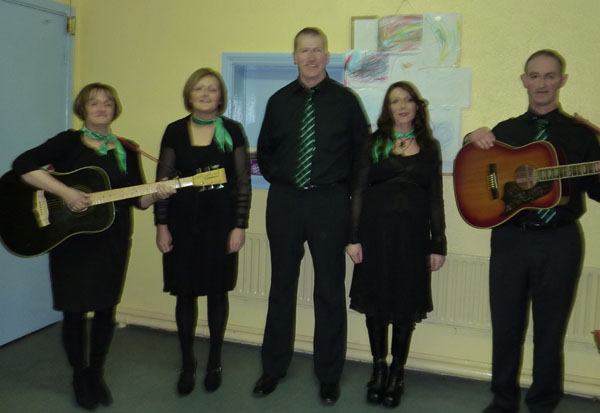 The victorious Templederry Ballad Group (helped out by a couple of Borrisoleigh natives!!)
---
Scór na bPáistí Parish Final
Last Sunday, 19th February, saw the afternoon devoted to a fine display of the tremendous talents of our young locals. Well done to everyone who took part (it's a brave thing to put yourself out there!). There was a packed hall for the occasion which went off without a hitch. Sincere thanks to all who helped prepare the competitors for the competition and to all who made the day such a success. Job well done! The Area Final is scheduled for Silvermines on the 5th of March. Keep an eye on the Diary of Upcoming Events on this website in case of any change to date or venue of this event. The very best of luck to those who are progressing to the next round. Go n-eirí an t-adh libh!


Some of the participants on the day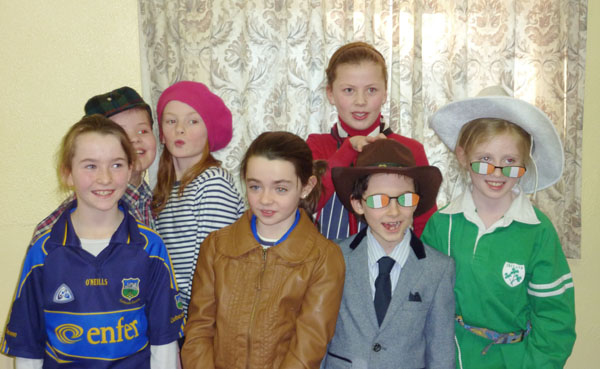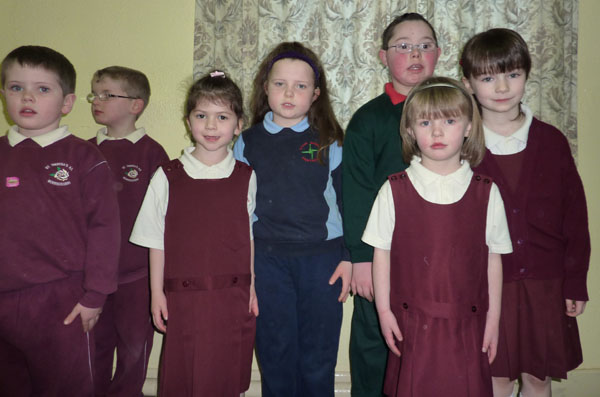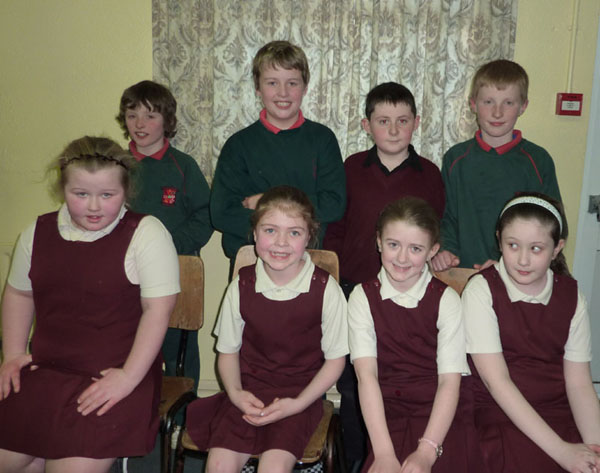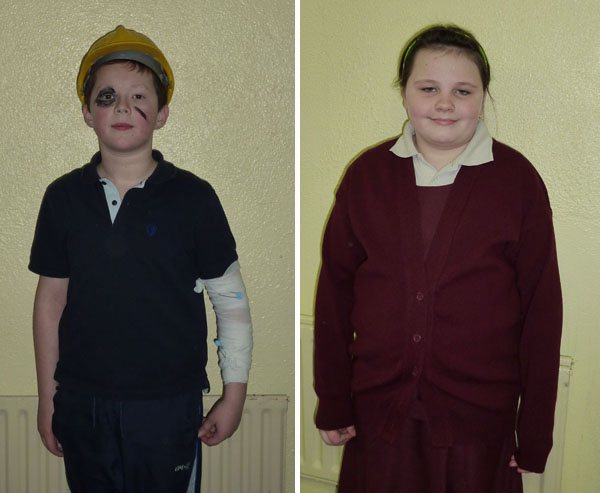 ---
May He Rest in Peace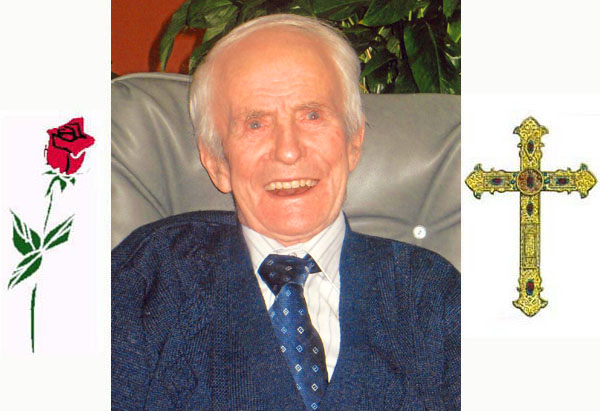 Neddy Madden of Glentane RIP

The death occurred on Saturday 20th February of Neddy Madden of Glentane. His Funeral Mass took place in the Sacred Heart Church Borrisoleigh on Monday 22nd February with burial in the new cemetery in Templederry. We offer our deepest sympathies to his family and friends. May he rest in peace.

---
Table Quiz


A Table Quiz will take place on Friday 26th February in Stapleton's Bar in aid of the Haven Partnership (
www.havenpartnership.com
). Haven is an Irish charity involved in building homes for the people of Haiti and one of our Website Committee members, Enda Ryan, has volunteered to join their "Build it Week" in Haiti in April 2010. Tables are €40 and your support would be greatly appreciated. There will also be a raffle for spot prizes on the night.
Contact Enda Ryan or Anna Ryan at O'Connell's Pharmacy to enter a team or come along on the night. Quiz Master is Thomas Russell.



---
Clodagh Macra News

It's been a very successful few weeks for Clodagh Macra. Last Saturday, our question time team of Martin Ryan, Alan Ryan, AnneMarie Kavanagh and Laura Ryan came second in the Kerrygold National final. It was held in the Castle Hotel Macroom and there were 23 teams competing from all over the country. Monasterevin Macra were winners on the night with a commanding 8 point victory.
Clodagh also took second place in the National Public Speaking final in Roscommon two weeks ago. The team of Liz Kennedy, Majella Carey and Edel Ryan spoke on the topic "Professional Sports Players are Paid too Much". Although they spoke excellently on the night, they were narrowly beaten by a very strong team from Athboy. Nevertheless, we celebrated the success well in Roscommon. This is our second year reaching the final of the Public speaking, having won it last year.
The Clodagh ladies basketball team were also successful in the North Tipp round, beating Moyne in the final. The girls now go on to compete in the National Round in UL later in March.
Clodagh Macra were also successful in the Tipperary round of the National Talent competition. AnneMarie Kavanagh took the solo singing, Rory Kennedy took the solo instrumental and Maria Ryan took the mastermind comeptition. They now go forward to the next round which has been changed to March 28th in Boru Boru.
The North Tipp volleyball competition will take place Sunday 7th March in the New Institute Hall, Nenagh at 1.30pm.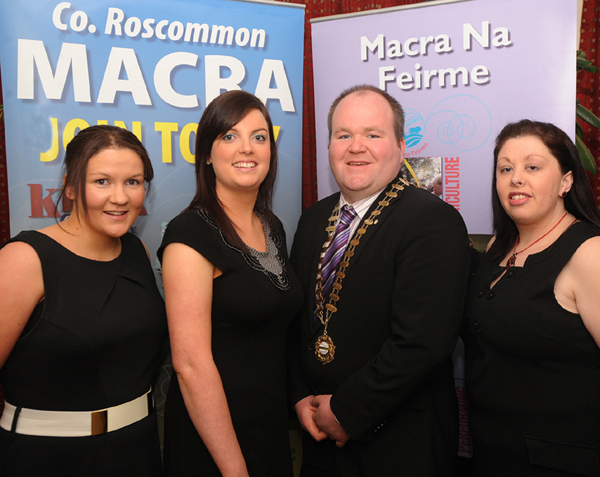 The Clodagh Macra public speaking team of Edel Ryan, Majella Carey and Liz Kennedy with Macra na Feirme President, Michael Gowing.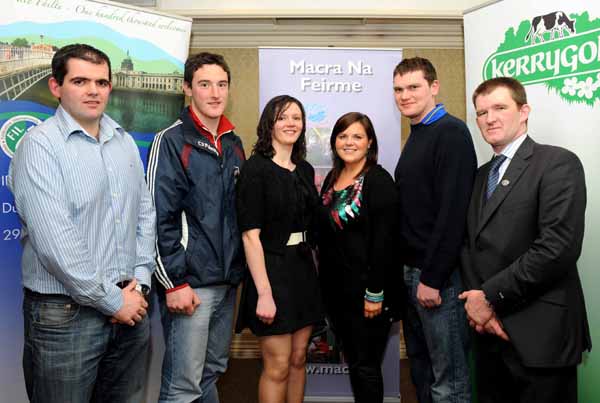 The Clodagh Macra Club question time team of Martin Ryan, Laura Ryan, AnneMarie Kavanagh and Alan Ryan with Kerrygold representatives.
---
A beautiful view of Borrisoleigh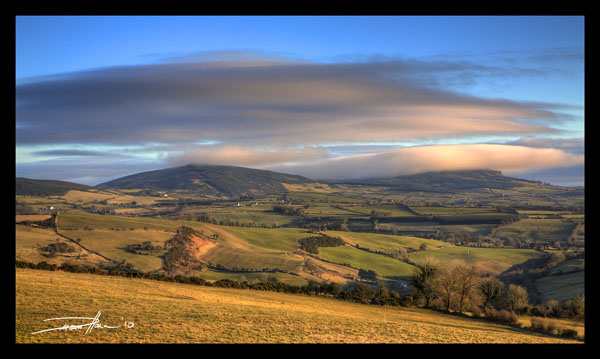 This beautiful picture was taken by Dusan Hoza last Friday morning. What a view! Dusan would like to ask the people of Borrisoleigh if they have a nice panoramic view from their farm, fields or gardens, to allow him take some photographs. This will mean that he can practice his techniques and the photographs can be placed in the Borrisoleigh website. You can contact Dusan on 087 6299141

---
Borris-Ileigh Juvenile GAA Club
Our Annual Churchgate Collection takes place this coming Saturday and Sunday 27th and 28th February. All support will be greatly appreciated
Membership for 2010 is now due. It is €10 per child and €20 for a family membership. Forms will be issued to all children at training in the coming weeks and should be returned as soon as possible so that text numbers can be updated.
---
Free Dance Classes

Dance masters are running a FREE CLASS on Friday next (5th March 2010) from 4:30-5:30pm for 4-9 year olds and 5:30-6:30pn for 10-17 years in the Marion Hall. DanceMasters teach Hip-Hop, funk and street disco dancing with an emphasis on having fun and being active.

---
Borrisoleigh A.F.C.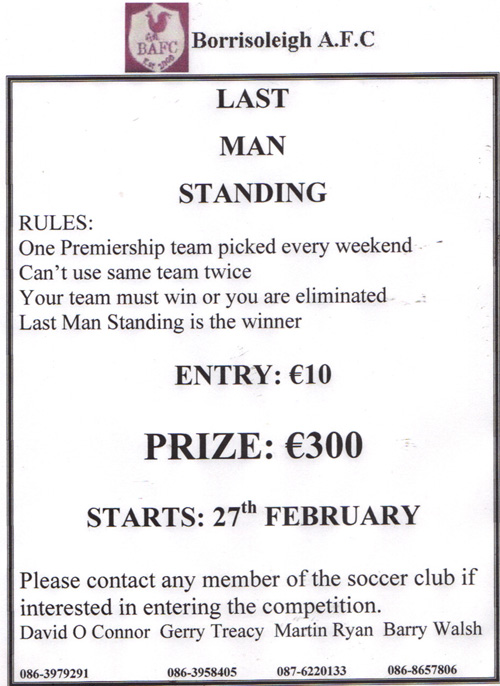 ---
Borris-Ileigh GAA Lotto
Thursday 28th January
Jackpot: €4,200 (Not won)
Numbers: 2, 8, 23, 30
€50 Lucky Dip winners:
Jimmy Slattery, Pallas Street
Noreen Ryan, Dromtarsna
Ann Fahy, c/o Gleesons
Semus McMahon, Borrisokane
Next draw: Thursday 25th February in Bourke's Bar
Jackpot: €4,400
---
Marian Hall Lotto
23/02/2010
Numbers: 13, 15, 23, 27
No Winner
1 Match 3 @ €150
Richard Maher, c/o Bingo
Next Weeks Lotto Jackpot
€8,550

---
Pic of the Past… Down Memory Lane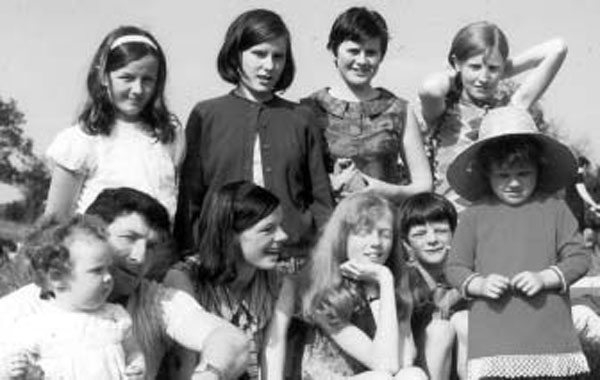 Sunny Days at the Sandtrap
Back: Geraldine Kenny, Ann O'Dwyer, Breda Gleeson and Mary Chadwick
Front: Tommy Butler Lloyd with his daughter Marquerite, Josie Stapleton,
Ann Kearney, Mary Stapleton and Teresa Stapleton
---
Your Website Needs You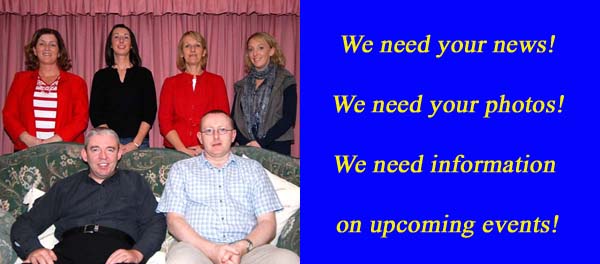 Website Committee: Noreen Fahy, Margaret Cowan, Marie McGrath, Aileen Óg Groome, Michael Barry and Enda Ryan

Many thanks to all those who contributed photographs and news items for this weeks current news. Well done!

Send your email to:info@borrisoleigh.ie

Also, if you like what you see and want to leave a comment, remember to use the Guestbook!