Fr. Matt in Mata Roma in the Diocese of Brejo in Maranhão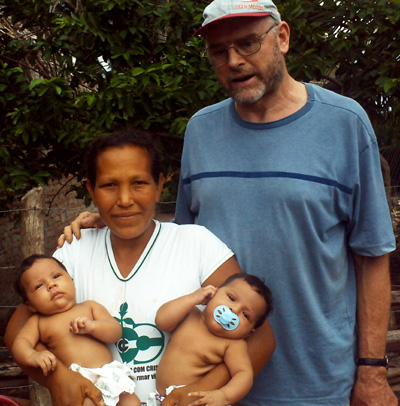 The mother with the two small children above had ten children and now she has had twins ! That makes twelve ! She´s very happy and says that since she gave birth to the twins that she hasn´t seen a days want……..everyone is helping her to rear them. People here are very good that way to help out each other when they can.


All of the photos above and below are taken in the new Mission place where Fr. Matt Ryan is working since last August.
Above left: The two lads in the foto with Fr. Matt are the redemptorist companions both Brasilians. Neither one nor the other has a word of English which makes things difficult at times.
Above right: The lady in the foto is their cook and house-keeper. she earns more than any one else in her category here in Mata Roma. She is being paid 300 reais per month, which corresponds to about 120 euros.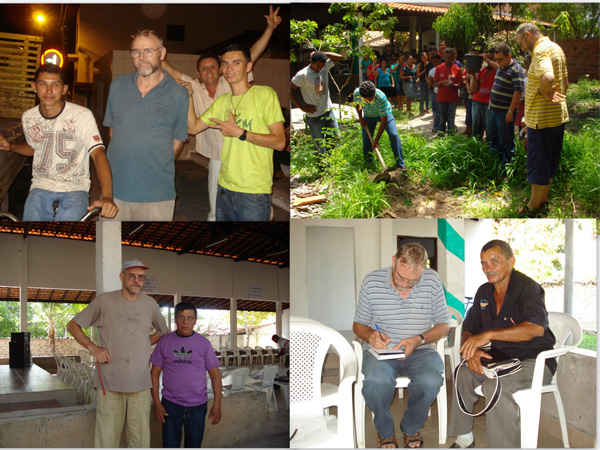 Most of the photos were taken in his Pastoral Centre where they offer training catequese courses for their lay leaders.
The planting of the little tree (top right) was related to a course they had on envirnomental preservations. Its a big issue out there because the land owners down in the south sell their properties there and come up to Mata Roma to their Nordeste and buy huge tracts of public land from the Government for the a song. They have no respect for who might have been living on it. They expell them or buy them out and then they bulldoze all the fruit trees which are a source of food and income for the poor people. That has been the harsh reality of life here !

Fr. Matt is in a place called Mata Roma in the Diocese of Brejo in Maranhão. Its a small insignificant little rural parish in the North East of Brasil, but he says its a lovely place to be working in.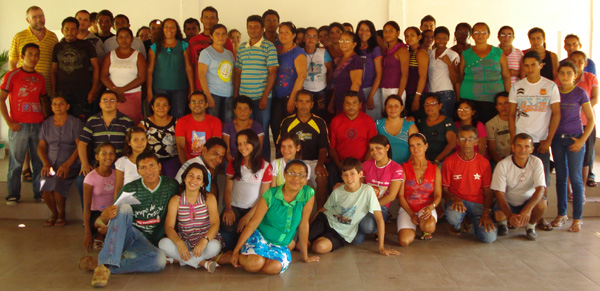 He says t
he people are so good and kind despite the difficulties they have to endure due to so many factors. He is living there with two other Redemptorists. Padre Edcarlos is the Parish Priest , and Washington is doing a Missionary experience as a Theology student. They are two fine fellows and being much younger than him they do most of the parish work and this leaves him free to visit the villages and rural communities in the neighbouring parishes and in the Diocese. He is trying to organise Parish Missions in all the nineteen parishes of the Diocese.

He says its still very very warm over there now but they await the rainy season. During the day it would be in the mid thirties but at this this time its about 20 degrees.
---

Dancing is back!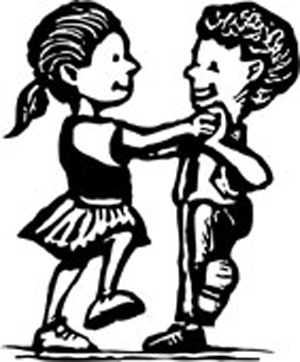 Set dancing classes for adults will resume in the Marian Hall, Borrisoleigh this Thursday night, 28th January, at 8.00 p.m. So come along and join in the fun and stick to those New Year resolutions, or make them again! See you there.
---
Can you help Rosalind Clark trace her ancestors. Please read her quest below and reply to info@borrisoleigh.ie if you have any information to pass onto her.

"My name is Rosalind Clark and I am the great, great granddaughter of Johanna Ryan who was born in your fair city. She came to Australia and married Joseph White on 19th April 1863 aged 28 which would make her birth about 1834/5. She was the daughter of John Ryan and Margaret Ryan(also nee Ryan). I know Ryan is a very common name in Ireland, as are John and Margaret. However John Ryan's profession was Tailor, so that may narrow the field a wee bit.
I am very keen to obtain birth details for Johanna as well as any birth, marriage and death details of her parents. She and Joseph had six children and both lived to be well into their eighties.
I do hope you may be able to assist me in this quest to learn more about my ancestors. I have been to Ireland twice and felt I really belonged there.It has only been in retirement have I had the time to go into this extremely intereasting pastime.
Looking forward to hearing from you in due course,
Yours sincerely,
Ros Clark"
---

St. Joseph's College Senior Basketball Team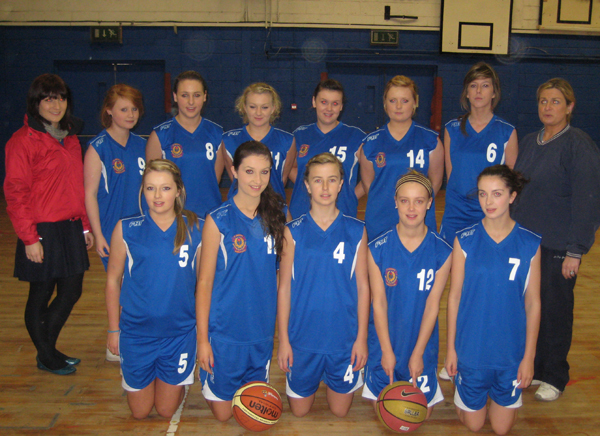 Back L-R: Aoife Stapleton, Grace Prior, Niamh McGrath, Noirin Stapleton, Louise Fahy, Lynn Ryan, Katie O'Meara, Ms. Brennan (Coach)
Front L-R: Moira Ryan, Eimear Stapleton, Nicole Walsh, Noelle Hassett and Elaine Martin

St. Joseph's College, Borrisoleigh played St. Attractas Community School, Tubbercurry, Co. Sligo in an All Ireland Playoff on Wednesday last in Sligo. Unfortunately on this occasion luck wasn't on their side. Congratulations to the girls for getting so far in the competition and better luck next time.
---
Senior Scór North Final in Borrisoleigh The North Final of Senior Scór will take place in Borrisoleigh on Friday 19th February 2010 at 8 pm. Any entrants from the parish please contact Una Shanahan, Chairperson on 0879768724. Entrants from outside the parish please contact your local GAA or Scór Committee.

Please see Diary of Events for other Upcoming Scór dates in Borrisoleigh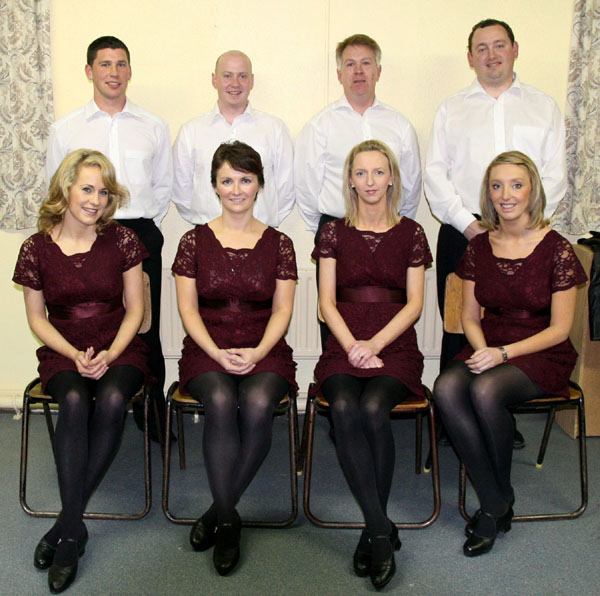 Pictured above are Borrisoleigh's 2009 set dancers who went on to win the County Final and also reached the Munster Final

Last year The North Final of Scór Sinsear took place in Borrisoleigh. A great evening's entertainment was provided by all participants. The standard across the competitions was extremely high. Congratulations to the following Borrisoleigh competitors who were successful in their competitions in 2009 and went on to represent us at county level: Paddy Dolan, runner-up in Solo Song; Brendan Kenny, runner-up in Recitation; Paul Boyle, Brendan Kenny and Pat Kavanagh, winners of the Question Time; Brendan Kenny, Mary Bradshaw, Noel O'Brien, Vincent Stapleton, PJ Kiely, Declan Maher, Diarmuid Kinnane and Henry Groome, winners of the Novelty Act; Sarah Maher, Sharon Madden, Eimear Ryan, Rory Ryan, Conor Walsh and Jason Fahey runners-up in the Novelty Act; Declan Maher, Helen Carroll, Thomas Walsh, Julie Ryan, Peter Ryan, Evelyn Groome, Henry Groome and Aileen Óg Groome winners of the Set Dancing.

---
Marian Hall Lotto

26/01/2010
Numbers: 3, 19, 20, 26
No Winner
2 Match 3 @ €75 each
Doris Johnston, Toomevara
Elizabeth Maher, c/o Bingo
Next Weeks Lotto Jackpot
€7,950
---

Pic of the Past… Down Memory Lane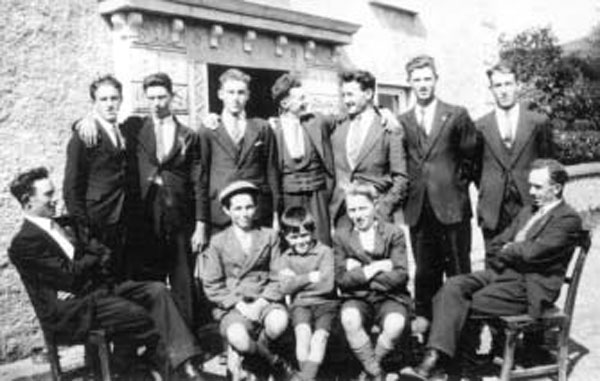 At Tierney's of Glenbreeda

Standing: Joe Howard, Jim Nolan, Tony Howard, Ger Tierney,Mick Howard, Dick Maher and Lar Howard
Seated: Tom Barry, Ned Hogan, Jack Hogan, Joe Ryan (R) and Mick Tierney
---
Your Website Needs You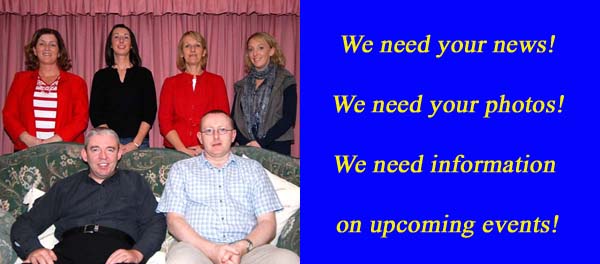 Website Committee: Noreen Fahy, Margaret Cowan, Marie McGrath, Aileen Óg Groome, Michael Barry and Enda Ryan

Many thanks to all those who contributed photographs and news items for this weeks current news. Well done!

Send your email to:info@borrisoleigh.ie
Also, if you like what you see and want to leave a comment, remember to use the Guestbook!
---