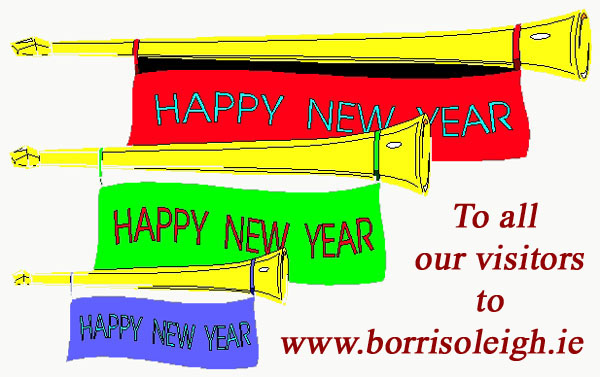 Welcoming the baby Jesus at Christmas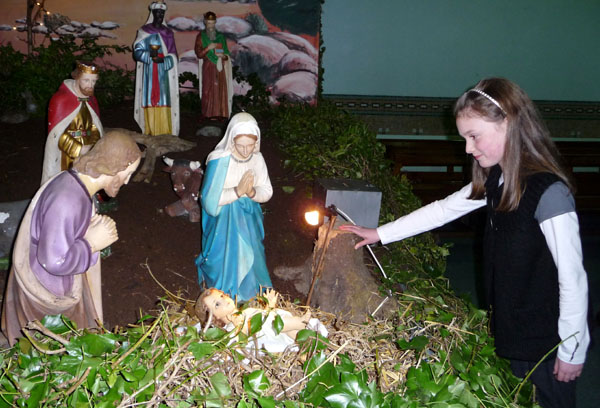 Tara pays a visit to the crib after Christmas Eve Mass in the Parish Church on Thursday evening last


Walking on Water!!!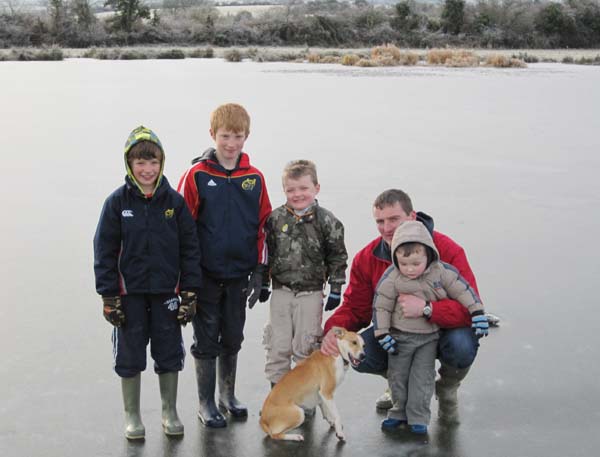 Denis, John, James, Daniel, Donncha and "Ruby" the dog actually standing on Cooke's pond!


Margaret Graduates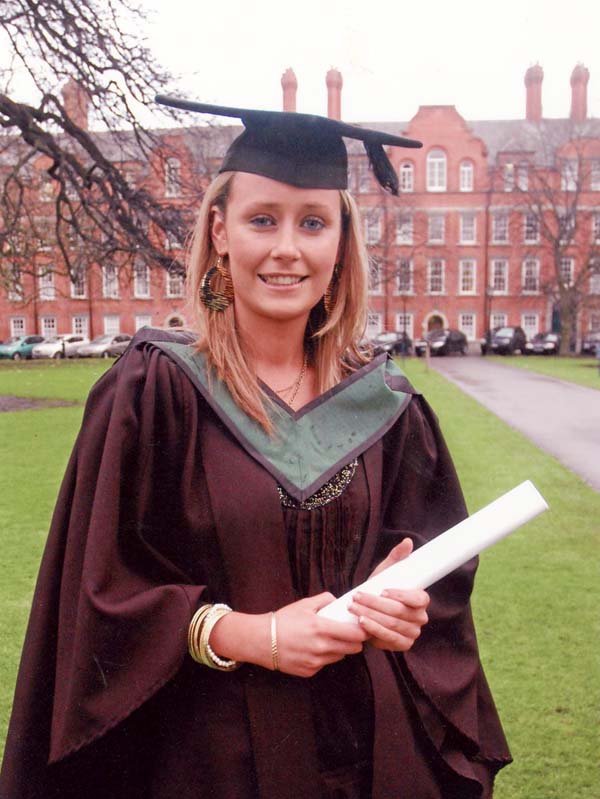 Margaret Ryan on the day of her graduation (December 8th) at Trinity College, Dublin. Margaret graduated with an Honours Degree in Occuational Therapy and is currently working in Children Services Enable Ireland in Nenagh. Congratulations Margaret and best wishes for the future.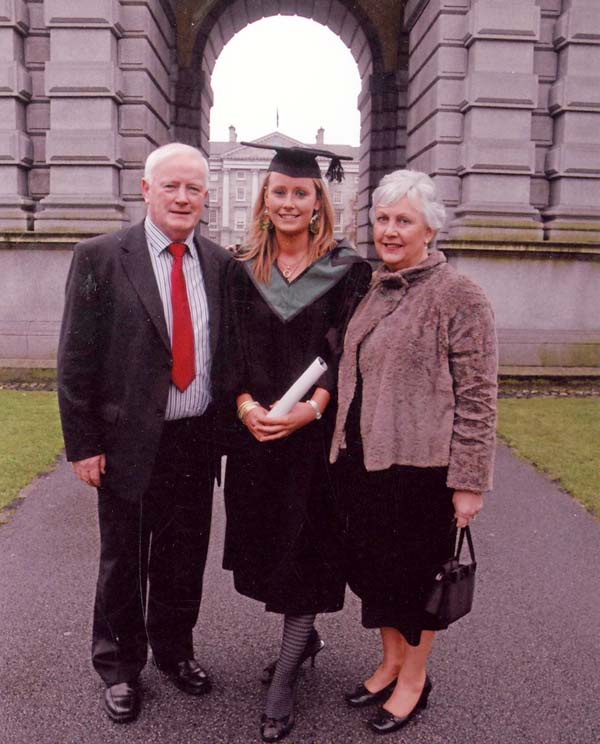 Margaret with her dad Tom and mum Margo outside Trinity College

Cheers Boys!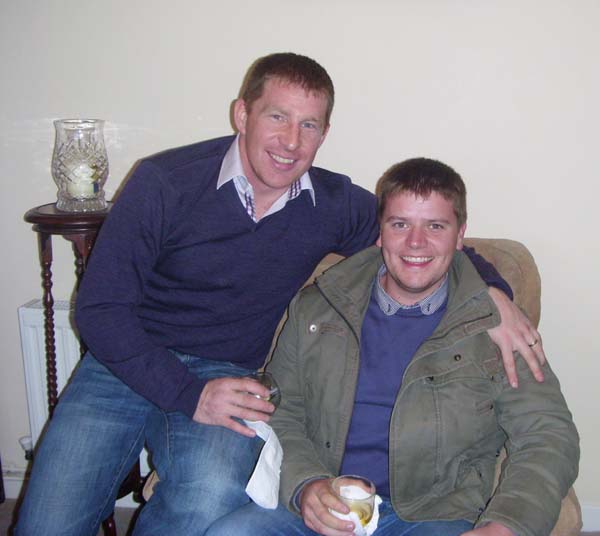 Ivan Kelly Currabaha has a "hot toddy" with his neighbour Sean Maher, Rossnamulteeney at Kennedys of Cullohill on Christmas morning. Ivan returned from Australia to spend Christmas with his family at Currabaha. Welcome home Ivan.


Snow-Cloaked Cullohill Castle at Christmas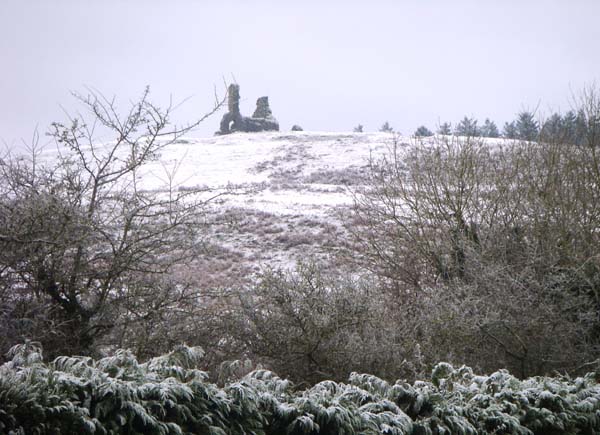 This is what Cullohill Castle looked like on Christmas morning. Dreaming of a "white Christmas" became a reality in 2009


Church Choir Caroling in Carrigeen for Christmas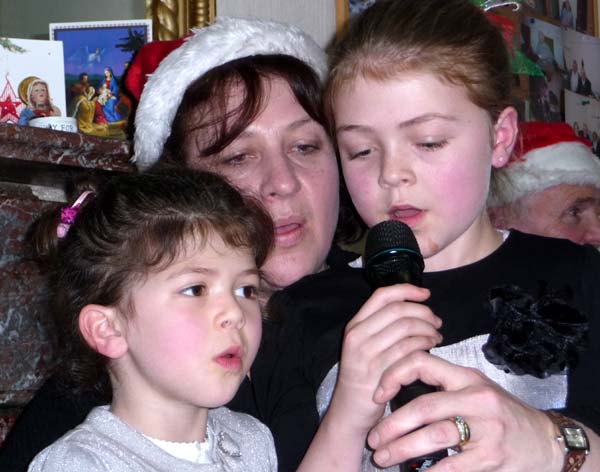 Kellie and her girls Emma and Leanna sing together at Carrigeen for the nursing home residents

On Tuesday 22 December the Borrisoleigh Church Choir paid their annual visit to Carrigeen Nursing Home to bring a bit of Christmas cheer to the residents. Fr. Michael accompanied them and used the occasion to read the Christmas story from the Gospels and to bring Holy Communion to those who would not be able to attend Mass on Christmas day.
After the prayers were said and the blessing given a sing song ensued with contributions from various choir members and staff at the Nursing home. The night would not have been complete without Jody Delaney's rendition of O Holy Night which helped to create the real atmosphere of Christmas for all concerned. A great and festive evening was had by all.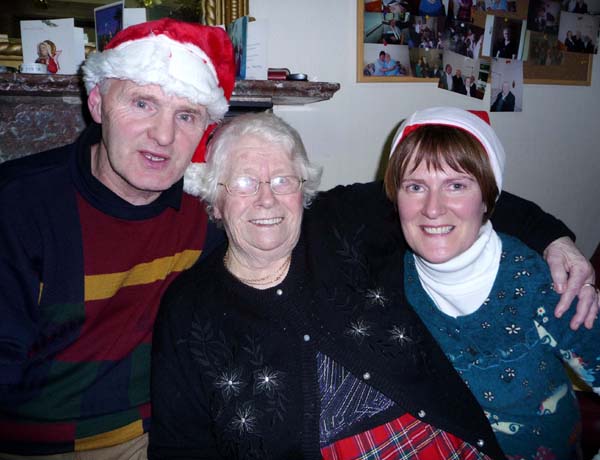 Paddy and Julie with Mary Quinn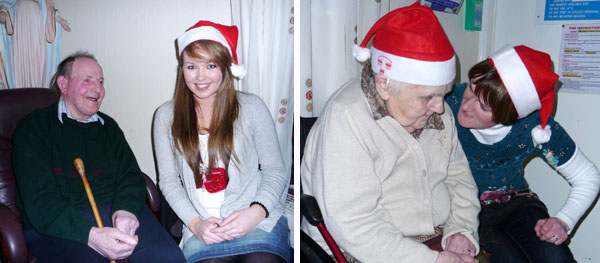 Mari and Julie just saying 'hi' to some of the residents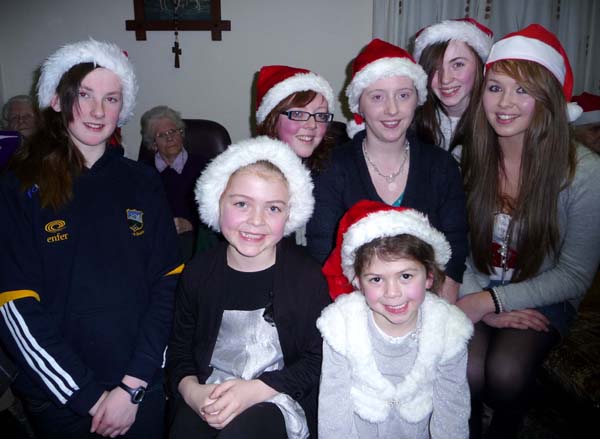 Some of the talented young voices in the group adding a lovely flavour to the evening at Carrigeen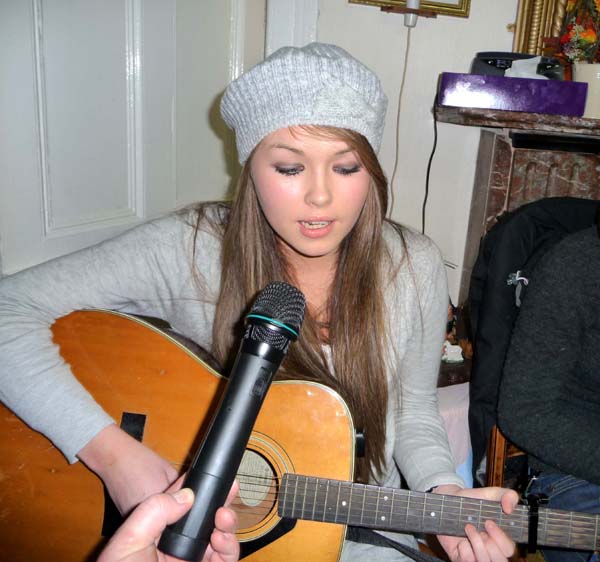 Mari sings and plays, much to the appreciation of all gathered for the Christmas Caroling at Carrigeen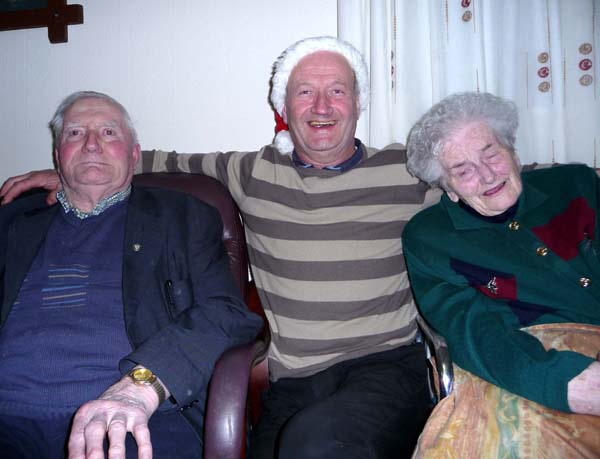 John Stapleton with his 'old' neighbours Mick and Margaret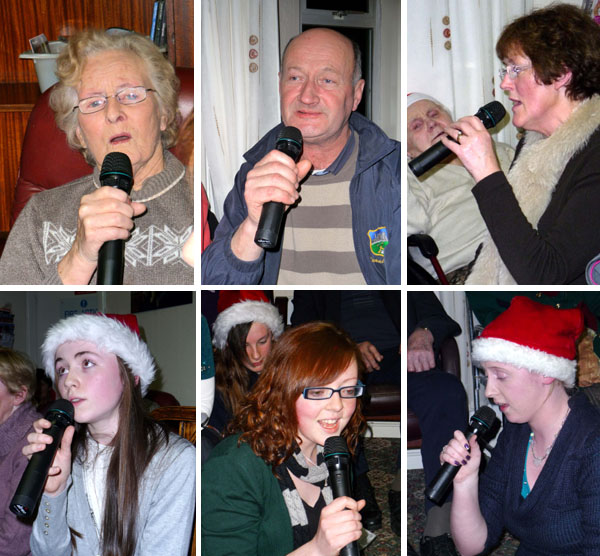 A range of voices, young and not so young, entertaining the Carrigeen Nursing Home residents


Irish Junior Racquetball Team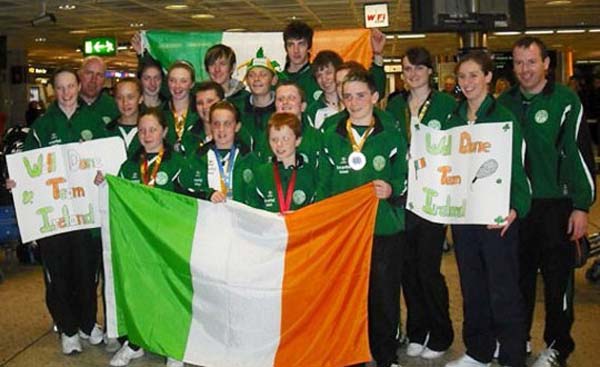 Weighed down with medals & big smiles on their return to Dublin Airport on Wed. 23rd. Congratulations to all!
Earlier this month the 17 strong Irish Junior Racquetball team participated in the World Junior Championship 2009 in the Dominician Republic. 16 countries in all took part and Ireland finished 5th overall. James, son of Kathleen Ryan nee McCormack of Dromtarsna, was a member of the team. He finished in the top eight which was a fantastic achievement in a very strong under 10 category. Also in the team were Elaine, Darragh, and Aisling all from Templederry. Elaine finished very strongly in the top 8 in her category and Darragh and Aisling proudly brought home bronze medals in their doubles competitions. Their two coaches were Pat Keane, of Mountkinane and Christy Slattery, formerly of Cooleen. The team wishes to thank everyone who supported their fundraising for this very successful trip.

A ray of light flickers through the dawn!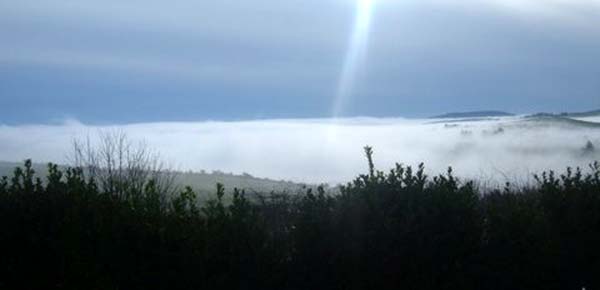 A foggy December morning in Borris as Knockahorna peeps through the cloud


St Stephen's Day action in the Town Park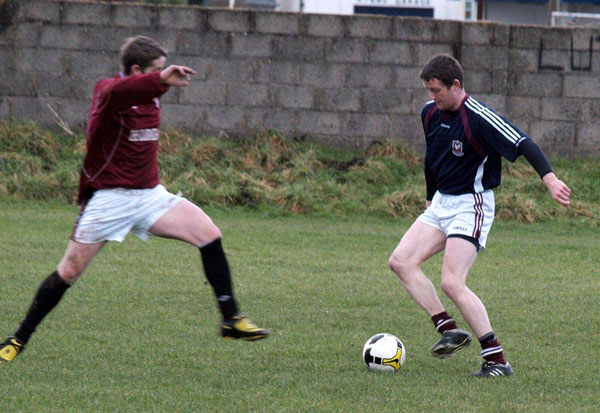 Action from the annual Walter Zenga Cup game organised by Borrisoleigh AFC
More photos can be seen in the Gallery

Pic of the of Past… down memory lane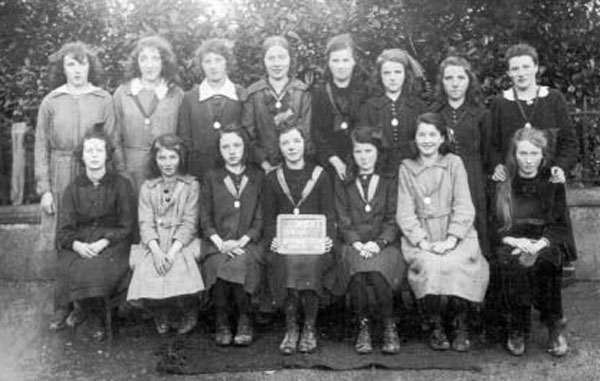 In the 1920s
Back:
Bridget Ryan (nee Maher), Mary Long (nee Maher), Kit Stephens, Bridget Loughnane (nee Harrington), Mary Cashin (nee Simpson), Margaret Kennedy, Anna Ryan (nee Kennedy), And Alice Carroll
Front:
Aggie Lee, Nan Mackey, Kathy ryan, The Glebe, Josie O'Shea, Sis Cashin, Kathy Mackey and Bridget Kennedy (nee Hackett)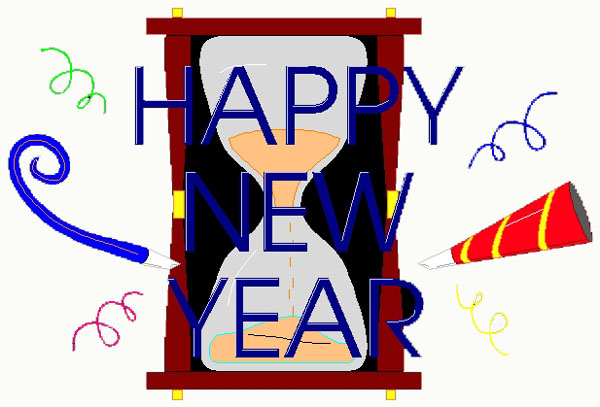 Your Website Needs You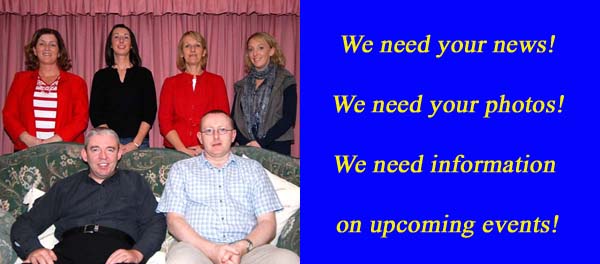 Website Committee: Noreen Fahy, Margaret Cowan, Marie McGrath, Aileen Óg Groome, Michael Barry and Enda Ryan

Many thanks to all those who contributed photographs and news items for this weeks current news. Well done!

Send your email to: info@borrisoleigh.ie

Also, if you like what you see and want to leave a comment, remember to use the Guestbook!