We Wish You A Merry Christmas

The Borrisoleigh Website Committee wish you a very happy and peaceful Christmas wherever you may be in the world.


Wedding Bells for Aidan and Maria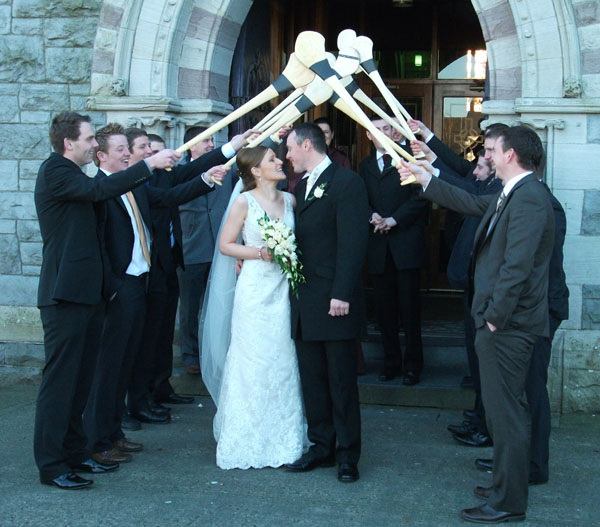 Congratulations and best wishes to Aidan Cowan and Maria Kiely, both from Borrisoleigh, who were married last Friday 18th December in The Sacred Heart Church, Borrisoleigh and celebrated their reception in The Abbey Court Hotel, Nenagh. The happy couple will be honeymooning in South Africa and the U.A.E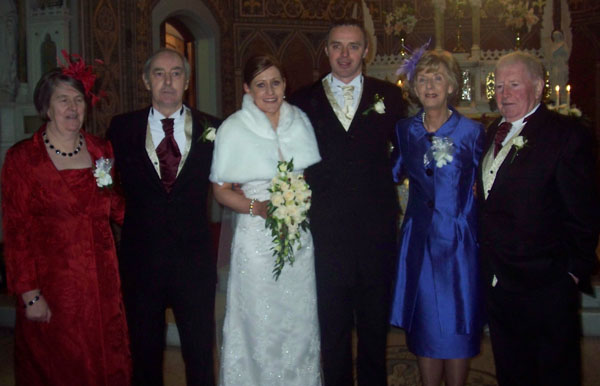 The Happy couple, Aidan and Maria, with their Parents Mary, Mick, Breed and Tom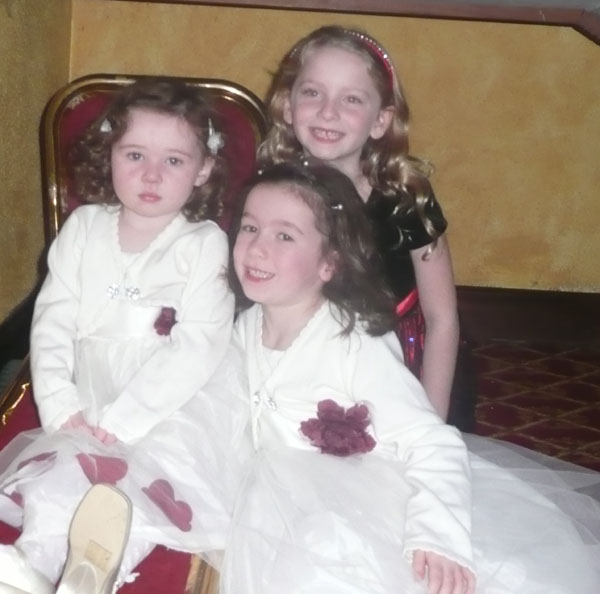 Aoibhe, Eimear and Julia – some of the younger members of the wedding party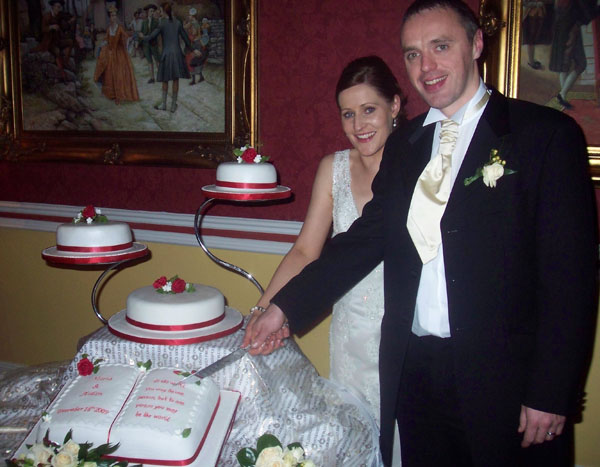 Maria and Aidan cut the cake

---
The Adult Set Dancing Christmas Party

The Set Dancing gang held their Christmas party in the Magic Wok recently. After a wonderful meal they "retired" to the Karaoke Room. They are all hoping that particular room is soundproof!! A great night of fun and laughter was had by all.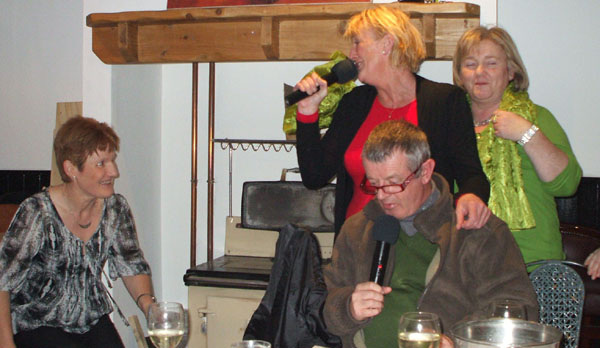 Ah Phil!! Go on! You will!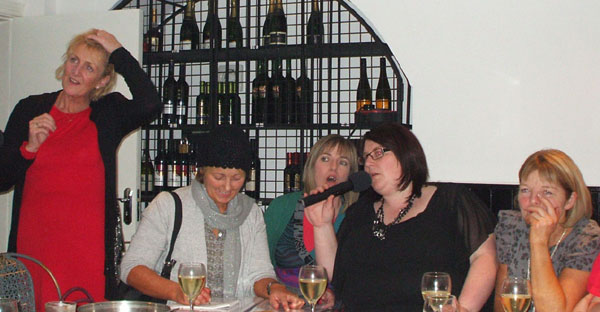 Don't give up the day jobs guys!!

---
Children's Set Dancing Party!!
Monday night was a night full of dancing, singing and fun in the Marian Hall. Those who attend set dancing every week gathered to celebrate Christmas in style. This was a night when many different styles of dancing were on display!! Happy Christmas to all.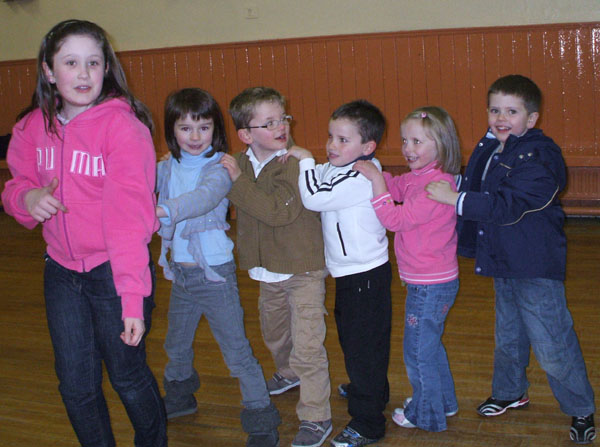 Laura helping to get some of the younger dancers moving.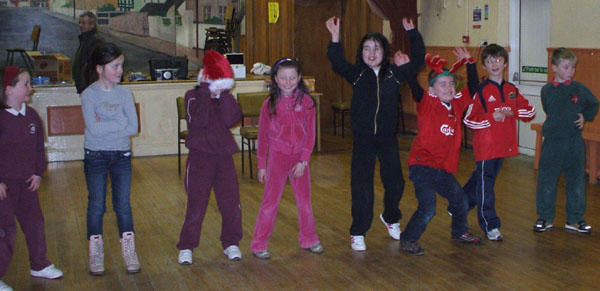 Look at me Ma! I'm dancing, I'm dancing.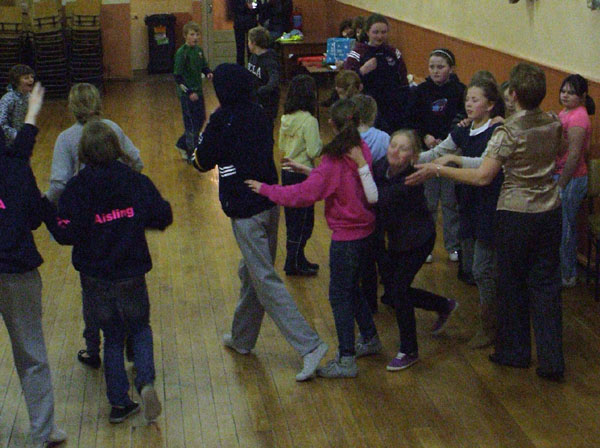 Follow me! I know the way.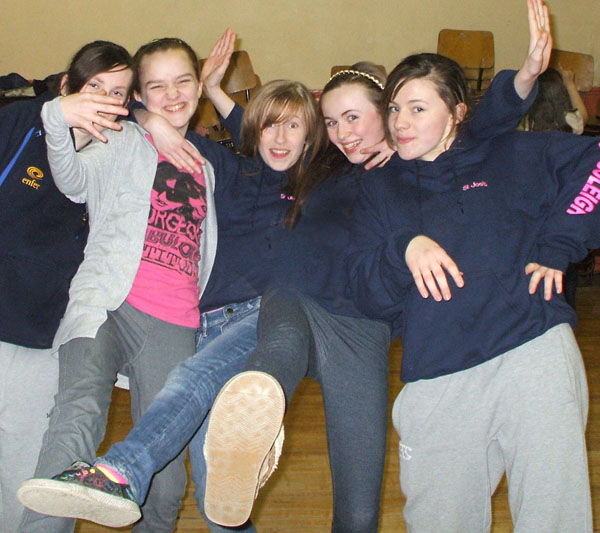 Girls just wanna have fun!
---
Fifi's Tots Preschool Nativity Play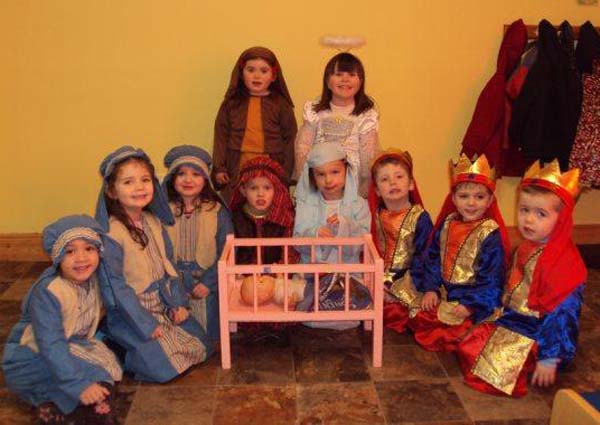 Pictured here are the children from Fifi's Tots preschool who put on the Nativity play on Friday 18th December.
Their parents and grandparents came to see their brilliant performance.
Back row: Katie & Niamh
Front row: Luanne, Gráinne, Taylor, Tom, Aoife, Cathal, Pierce &Tadgh.

---
Irish Harp Orchestra
Clare Kavanagh, who is a member of the Irish Harp Orchestra has recently been involved in a two-week concert tour of Germany, Switzerland, and Austria. She has had the privilege to perform in beautiful concert halls in cities such as Munich, Cologne, Dusseldorf and Frankfurt.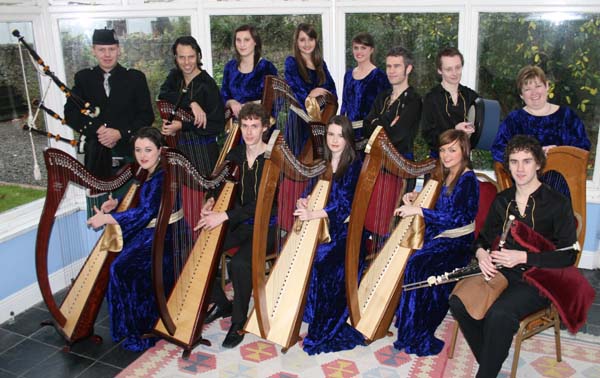 Irish Harp Orchestra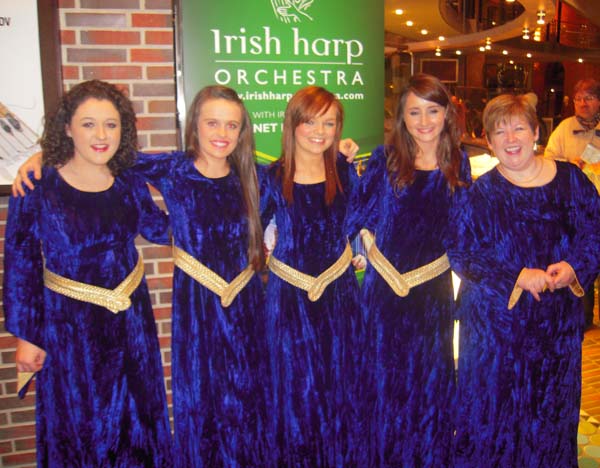 Dr. Janet Harbison (on right) leader and founder of the IHO with some of its members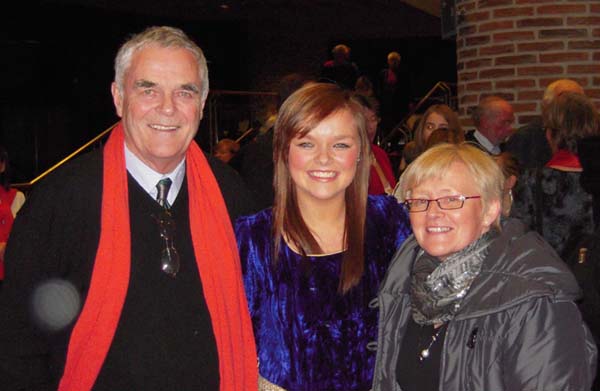 Clare, Pat & Sadie after the concert in Munich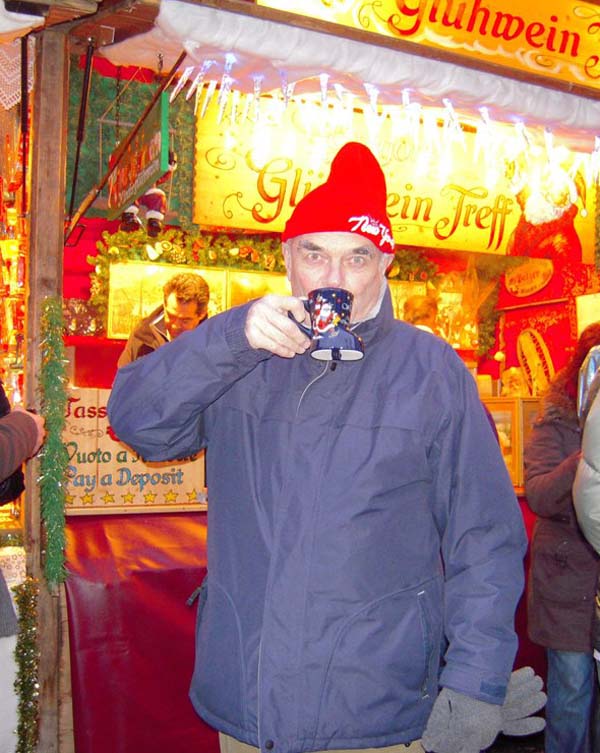 Pat enjoys some mulled wine at a christmas market after the show!!

---
Borris-Ileigh Juvenile GAA Club
Season's Greetings, The Officers and Committee members of the Juvenile Club would like to thanks all players, parents and supporters for all their assistance, support and contributions throughout 2009 and wish all a very Merry Christmas and a Happy New Year.

---
Soccer Club Notes
As Christmas time rolls around again attention turns to the almost famous and sometimes annual "Walter Zenga Cup". As per usual the competition will take place on St. Stephans Day with kick off down for 1pm. The game usually sees the return of some of the veterens of Borrisoleigh AFC while the current set of Galacticos will also be present. Refresments will be served afterwards in The Clodagh Bar. All welcome.
Last Sunday, the weather played havoc yet again to our fixure list. This time a frozen pitch took the place of a waterlogged one when our derby game against Sallypark was called off. Hopefully the new year will bring some weather suitable to playing 90 minutes.
Finally we would like to take this chance to wish everybody a very Merry Christmas and offer a big thank you to everybody who has helped out in any way or form in 2009 and hope to have your continued support through 2010.

---
Borrisoleigh Youth Club would like to thank everyone who supported them with their carol singing in aid of St Vincent de Paul Flood Appeal last weekend. A special word of thanks to Marie & Albert of Shanahan's Topaz and to the Max & Kelly families who donated so generously.The leaders would also like to thank all the children who were fantastic , especially Hazel & Sean our soloists. We raised the grand total of 258.13. We will reopen on Friday Jan 8th with the younger group (7-10 yrs). All the Youth Club leaders would like to wish you all a very happy Christmas. Many thanks for all your support throughout the year.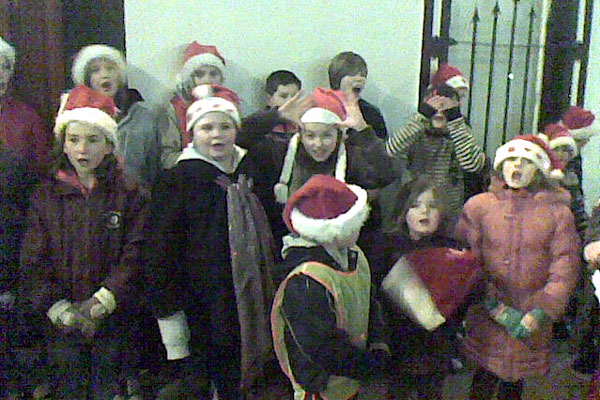 Carol singing in aid of St Vincent de Paul
---
St. Patrick's BNS
St. Patrick's BNS held a very enjoyable Christmas Concert recently. First and Second Classes presented 'The Donkey Seller' while Third, Fourth, Fifth and Sixth performed 'Pied Piper-the Musical.' Proceeds from the night provided a very welcome boost to our interactive whiteboard fund. Management, staff and pupils would like to sincerely thank all who supported the school in any way throughout the year and to wish you all a very happy Christmas and every blessing in 2010.
St. Patrick's BNS – North and County GAA Quiz Champions
Congratulations to Declan O' Connell, Eoin Stapleton, Mícheál Carey and Raymond Mc Cormack who defeated the pick of the four divisions to bring North and County honours to our school after a challenging North Final on Friday, December 11th and a very closely contested Co. Final in Sarsfields GAA centre on Sunday, December 13th. Defending Co. Champions, Ardcroney NS put up a very strong contest, forcing three tie-breaker rounds at the end of the competition before finally conceding to the boys from Borris. We are also very proud of our second team of Brendan O' Dwyer, Tom Fitzgerald, Conor Keane and David Mc Cormack who were highly placed in the North Final. Well done boys!

---
Borris-Ileigh GAA Lotto


Thursday 17th December
Jackpot: €11,600 (Not won)

Numbers: 14, 16, 21, 27

€50 Lucky Dip winners:

Michael Tierney (Snr), Glenbreeda
Orla Kinane, River View
Freddie Ryan, Cureeny
Liam Bannon, Cassestown
Timmy Young, Lower Main Street
Mairead Ryan Garage
William Hassett, Nenagh
Marcella Ryan, Pallas Street

Next draw: Wednesday 23rd December, in Stapleton's (Cross of Pallas)

Jackpot: €11,800

---
Pic of the Past… Down Memory Lane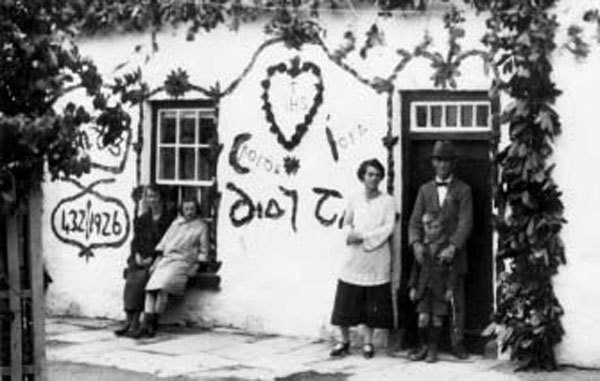 Eucharistic Procession in Borrisoleigh – 1926
Thomas Burke N.T. and his wife and family.
Thomas served the last Mass in the old church in Chapel St.
and the first Mass in the Sacred Heart Church.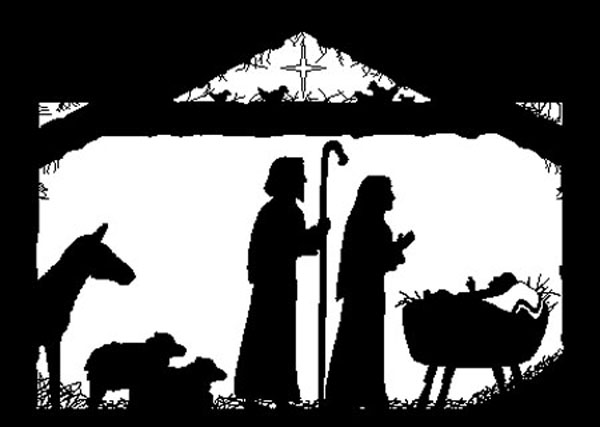 And his name is Emmanuel – meaning 'God is with us'.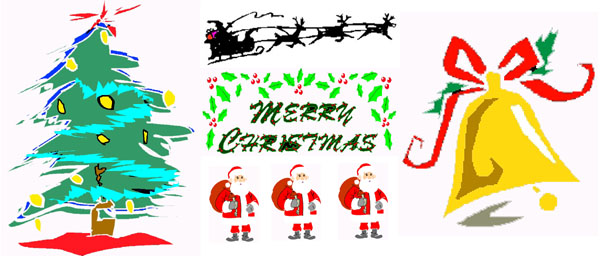 Your Website Needs You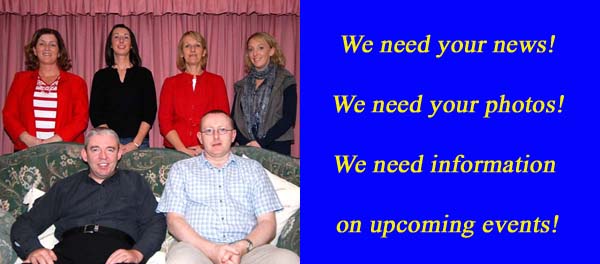 Website Committee: Noreen Fahy, Margaret Cowan, Marie McGrath, Aileen Óg Groome, Michael Barry and Enda Ryan

Many thanks to all those who contributed photographs and news items for this weeks current news. Well done!

Send your email to:info@borrisoleigh.ie

Also, if you like what you see and want to leave a comment, remember to use the Guestbook!