Recent Graduations
Jamie Groome and Kaye Kennedy at their graduation last Friday at Tipperary Institute. Jamie and Kaye spent the last four years studying French at The Institute. Felicitations a tous le deux!
---
Congratulations and Best Wishes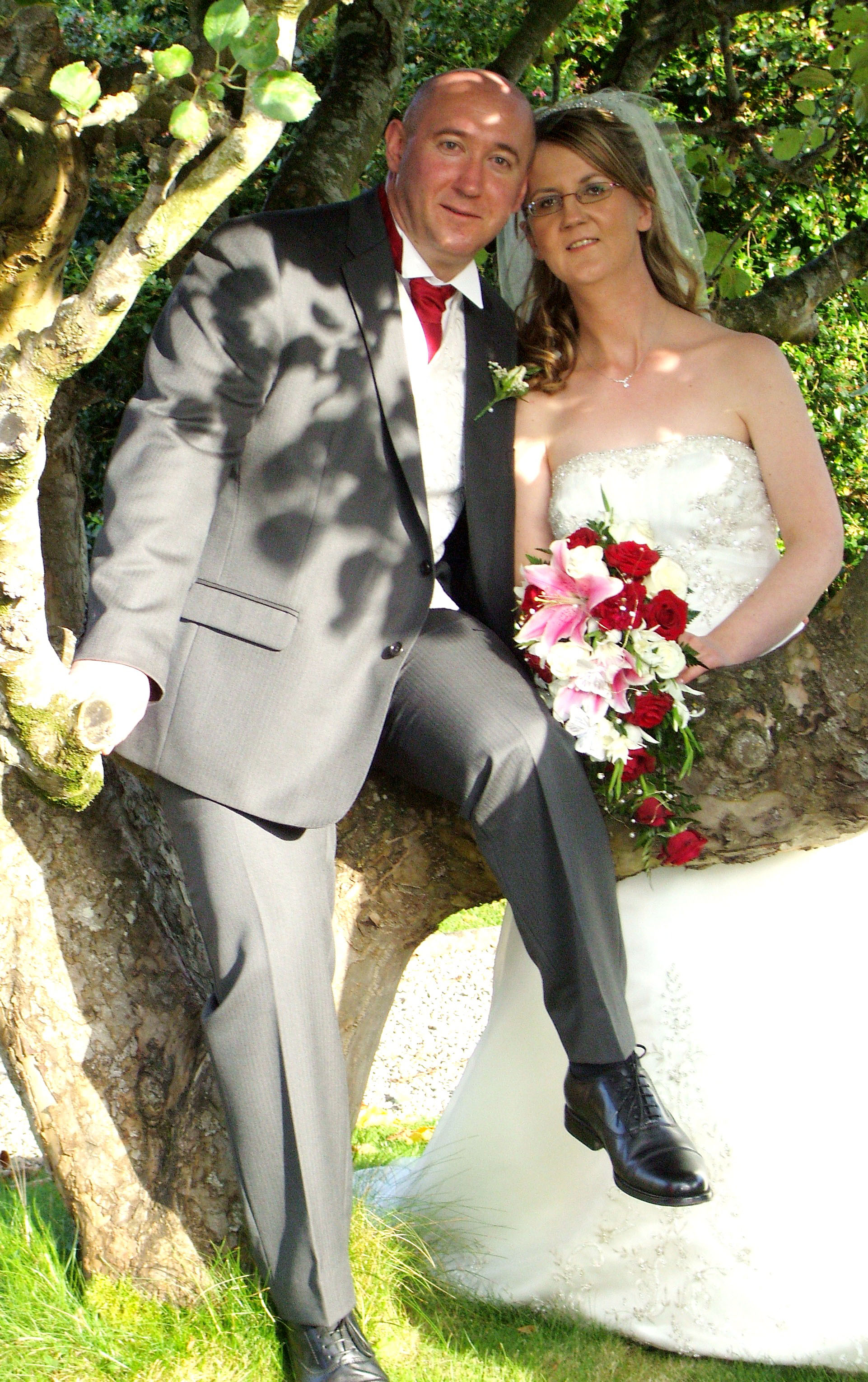 John Shanahan and Catherine McCann on the occasion of the wedding recently

Congratulations to John Shanahan of 4 Pallas Street and Catherine McCann of Kilcormac, Co. Offaly who recently celebrated their wedding in the Church of the Blessed Virgin Mary, Kilcormac. They held their wedding reception in the County Arms in Birr and are honeymooning in Lanzarote. The best man for the occasion was John Vahey of Mount George. John did a fantastic job on the day and his attention to detail was much appreciated by John and Catherine. John made a very fitting speech as part of his duties. In fact, such was the praise for the speech it is now the centre of a major bidding war on ebay!!! Get your bids in all budding best men!! Wishing John and Catherine many years of happiness together.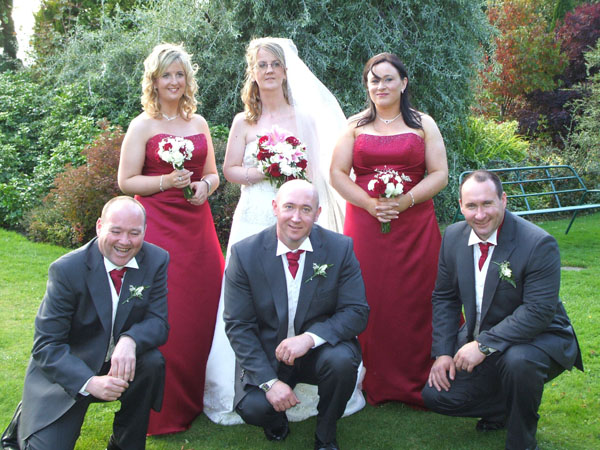 Susan McCann, Catherine McCann, Ann Shanley-McCann, John Vahey, John Shanahan & Thomas Shanahan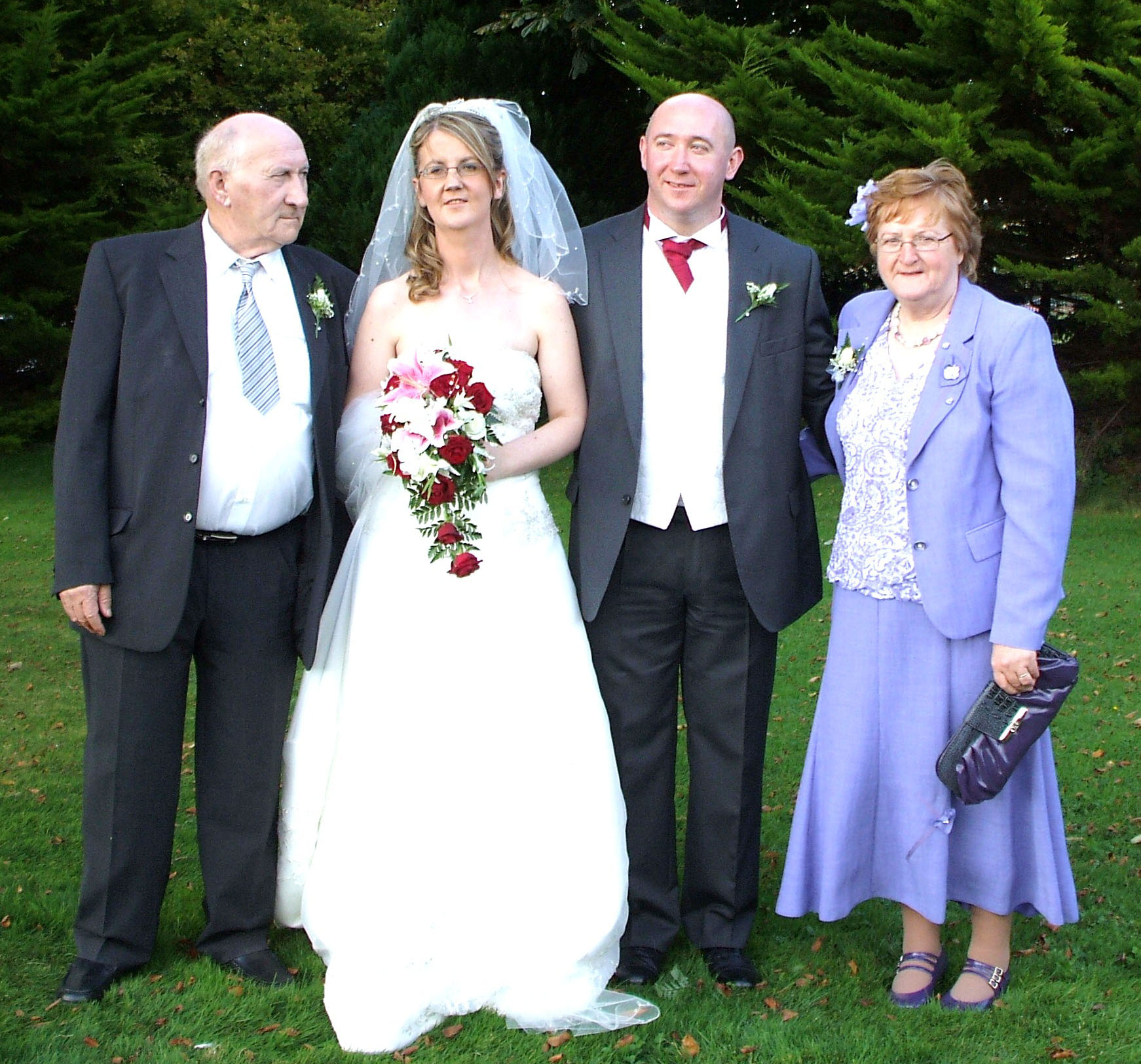 John and Catherine with John's parents Tom and Josie
---

Memories of the Biafran War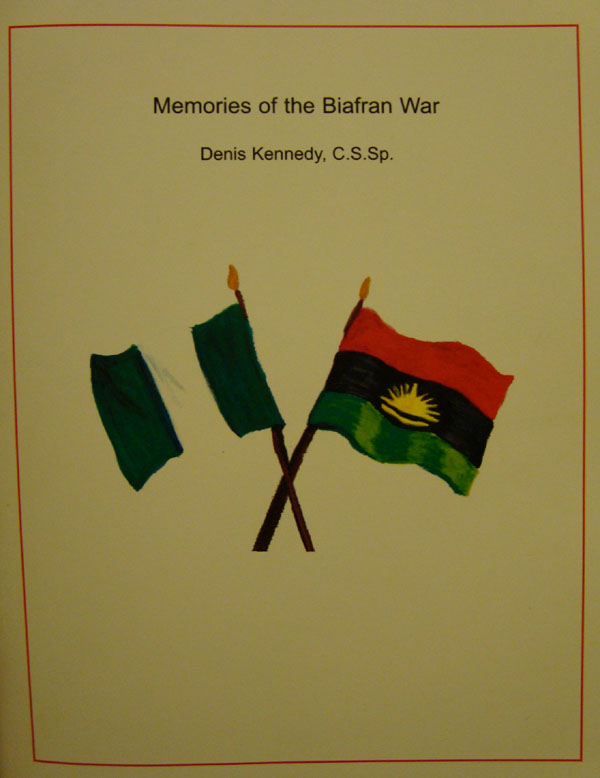 Fr Denis Kennedy (a native of Borrisoleigh) has put pen to paper and recounted his time spent on the missions in Nigeria. He was based in the then 'Republic of Biafra' during the Biafran war and tells a intriguing story with real insight to life not only on the missions but the reality of being caught in a country torn apart by war. His story is supported throughout with photos and many familiar names and places.

If you would like to share these memories you can get a copy of 'Memories of the Biafran War' by Fr. Denis Kennedy C.S.Sp. from Rena Ryan (086)8371924 for €10 or €10 +PP if required or contact:
info@borrisoleigh.ie
for more details.

---
Borrisoleigh Charity Cycle 2009

At present the amount raised from this year's cycle stands at over €7,000. However, there are a number of cards still outstanding so we would appreciate if all cards and money are returned as soon as possible to PJ Delaney or Ruairi O' Connell. Please note that the money raised will be presented to the Irish Cancer Society in the Clodagh Bar at 9pm on Saturday 10th of October. All are welcome to attend.
---

Clodagh Macra News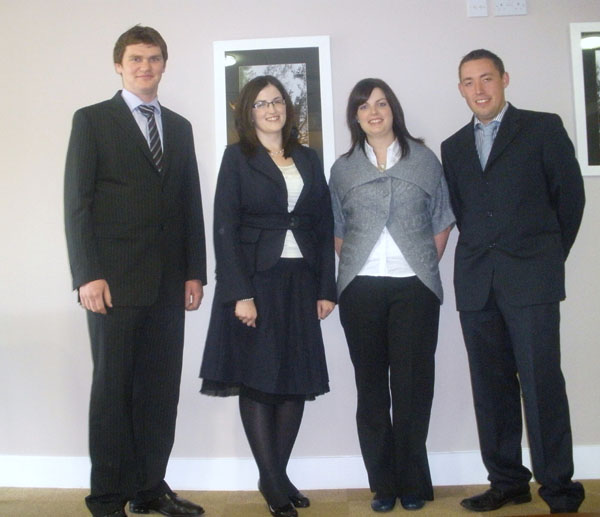 Clodagh Committee 08/09, Alan Ryan, Teresa Kennedy, Majella Carey and Eamonn Ryan, who went for the Club of the Year interview on Sunday last.


Fantastic news for Clodagh Macra this week – Clodagh Macra have again reached the top 6 clubs in the country in the AIB Club of the Year competition! Two weeks ago we were shortlisted to the final thirteen clubs. On Sunday last, four of last year's committee went for an interview in Abbeyleix. They were questioned on the running of the club, our members, what we have done as a club, our achievements and our involvement in the community. We also had to submit all our paperwork and our P.R.O. book. We now proceed to the final. That will be held at this years Rally (National Conference) in Bantry on October 24th. The club will have to give a 5 minute presentation in front of a packed Macra audience. It is shaping up to be a great weekend. Last year we also reached the final 6 and came runners up to Mountmellick, Co. Laois. Here's hoping we can go one better this year. We would like to thank all our members and all those who have supported us all year. Without our great members, we wouldn't have got this far. Well done everyone!
Also successful on the Competitions front is Edel Ryan, who is through to the semi final of the Impromptu Public speaking in Abbeyleix on October 10th. This competition is run with the impromptu debating and is always a very entertaining event. We would like to wish her the best of luck. Our Bowling team and Know Your Ag Quiz team unfortunately did not progress but club members enjoyed the nights out afterwards.
Dates for the Diary this weekend are Friday 2nd – meeting in the Marion Hall to view Capers DVDs, starting at 9. If you are interested in getting involved in a Variety show competition including dancing, singing, comedy or dance, then check it out. Saturday – annual Macravision held in the Kilmurray Lodge, Limerick, at 8pm. It is a great nights entertainment.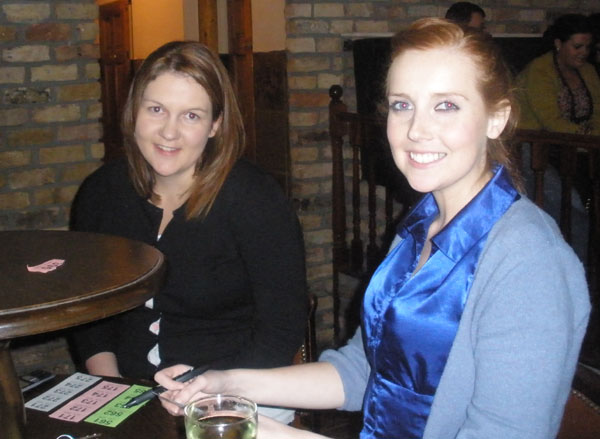 Edel Ryan North Tipp representative in Impromptu Public Speaking with support from Katie!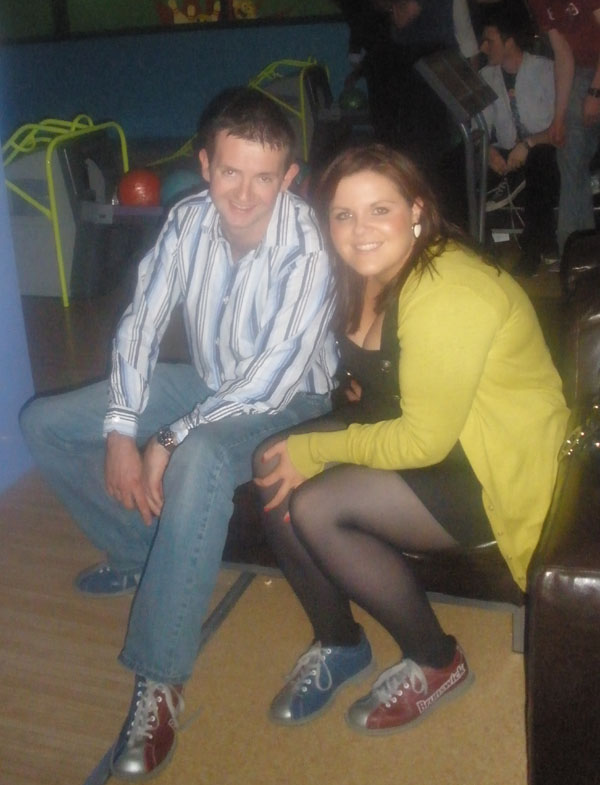 Anne Marie and Aidan who were part of the bowling team in Kilkenny.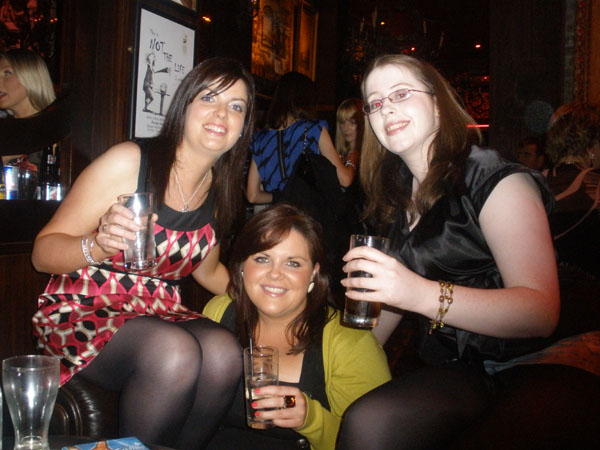 Majella, Anne Marie and Gemma enjoying the night out in Kilkenny!
---
St. Patrick's Boys' get the ball rolling!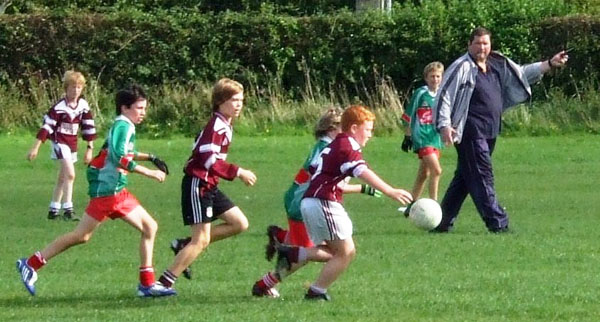 Jack beats his man for possession in the dying minutes of the match


St. Patrick's Boys' N.S. have started their school football matches and competed, in glorious sunshine, in Nenagh G.A.A. grounds on Tuesday 28th. Their opposition was the local Gaelscoil. The Borris boys fought hard to come back from a 4 point deficit at half time and at the end of a closely contested second half the game finished a draw, which was probably the fairest result on the day. Well done lads!!

Pep talk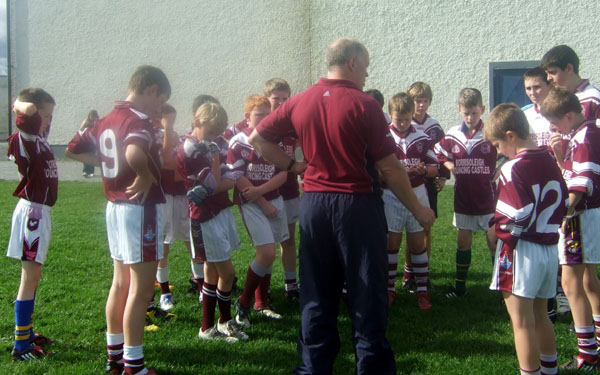 Michael Ryan (Manager) rallies his troops at half time

We've got you surrounded!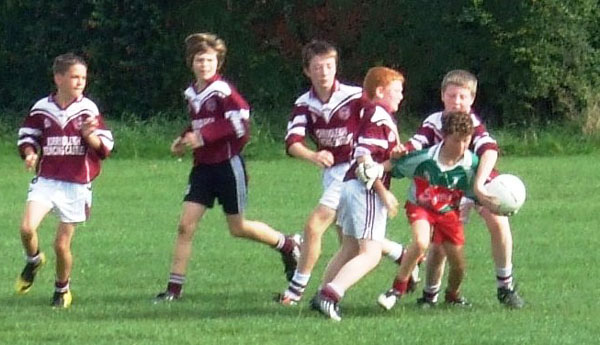 Declan manages to flick the ball away from the opposition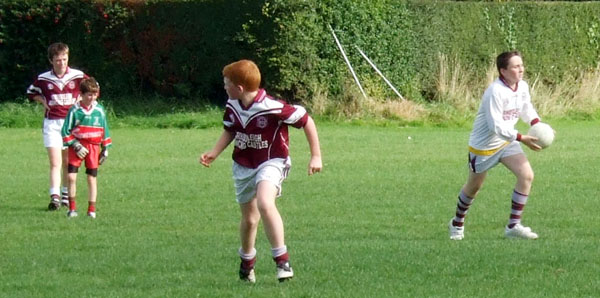 Brendan eyes up the goal before shooting while Jack covers his back!
Winner alright!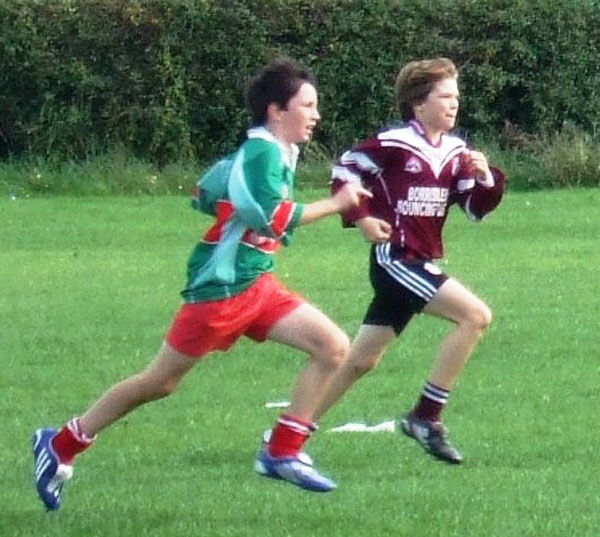 Liam wins by a length!
---

John Younge's 40th Birthday


John Younge, son of Josie Younge Curraleigh, will celebrate his 40th birthday with his wife, Nora, in Sunnyside, New York, on October 1st. Happy Birthday John from mother-in-law, Terry, sister-in-law, Fiona, brother-in-law, Brendan, and nephew, Riley. We are so happy you are part of our family, God bless Josie and family in Tipp.


---
County Development Plan 2010 – 2016


The Draft County Development Plan 2010-2016 is now on public display. Copies of the Draft Plan can be purchased from Planning Section, North Tipperary County Council, Civic Offices, Limerick Road, Nenagh, hard copies cost €80, disks cost €5. There is a settlement Plan for Borrisoleigh and it can be located in Chapter 12 pages 39 to 43 and same can be located by clicking here If you unable to open this document please scroll down to the end of the page and download DjVu Plug-in.

The closing date for receipt of submissions/observations with respect to the Draft Plan is Friday 20th November 2009.
---
Borris-Ileigh GAA Lotto
Thursday 24th September
Jackpot: €9,200 (Not won)
Numbers: 1, 4, 22, 25
€50 Lucky Dip winners:
Neil Kinnane, Kilfithmone
Sean Ryan (Rince)
Denis Kelly, Rathmoy
Pat Quinlan, Kilcommon
Next draw: Thursday 1st October, in Stapleton's (Cross of Pallas)
Jackpot: €9,400
---
Pic of the Past… down memory lane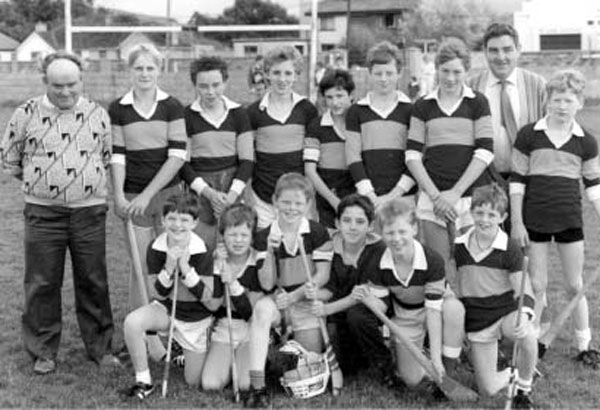 Parish League
Back: Liam Gleeson, Thomas Ryan, Conor Gleeson, Denis Kelly (Captain),
Conrad Kennedy, John Cummins, Seamus Maher, Albert Kelly and Joseph Carroll
Front: Darragh Rabbitte, Barry Walsh, Martin Hennessy, John Paul Ryan, Philip Maher and Sean Ryan
---

Your Website Needs You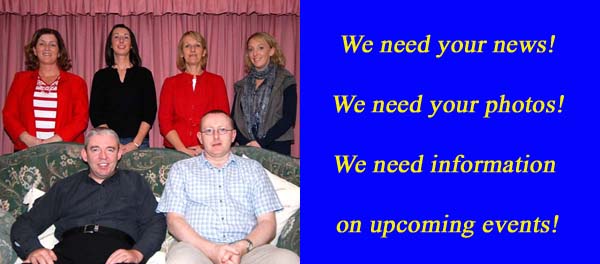 Website Committee: Noreen Fahy, Margaret Cowan, Marie McGrath, Aileen Óg Groome, Michael Barry and Enda Ryan

Many thanks to all those who contributed photographs and news items for this weeks current news. Well done!

Send your email to info@borrisoleigh.ie

Also, if you like what you see and want to leave a comment, remember to use the Guestbook!