St. Cualan's 'mystery tour' unveiled!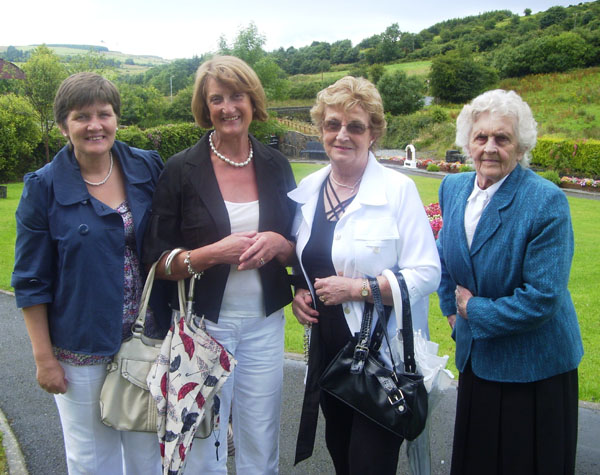 Teresa Stapleton, Marie O'Connell, Mai Ryan and Biddy Ryan at the Prayer Garden in Kilcommon during the St. Cualan's day trip recently
The rain poured down but it certainly didn't dampen the spirits of St. Cualans as they set out on their Annual Trip on Thursday last July 23rd. Their first port of call was to Kilcommon Prayer Garden. Here they recited a decade of the Rosary and had a lovely afternoon tea in the Community Centre. Back on the bus they were bound for the Abbey Court Hotel. They travelled the scenic route via Rearcross, Newport and Birdhill. The scenery was breathtaking.
A "céad míle fáilte" awaited them when they arrived at the Abbey Court Hotel and here they received a "feast fit for a king". Phil Maher their muscian and friend entertained them in the residence lounge. Fr. Michael was their MC and as usual seranaded them with a few songs. The evening concluded with Fr. Nicholas their chairman thanking both committee members and supporters for their contribution in making their trip such a enjoyable occasion.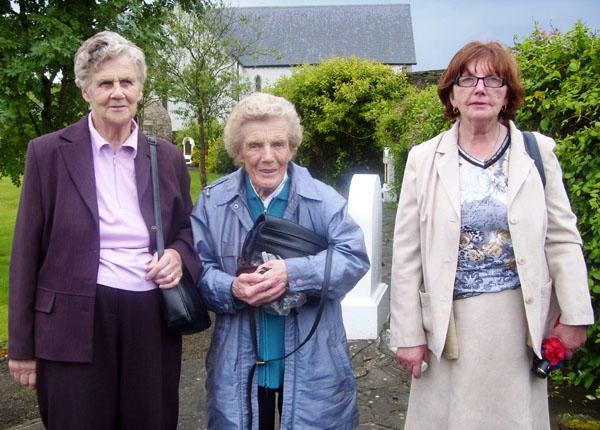 Kitty Halloran, Ida Costelloe and Patricia Young at The Prayer Garden in Kilcommon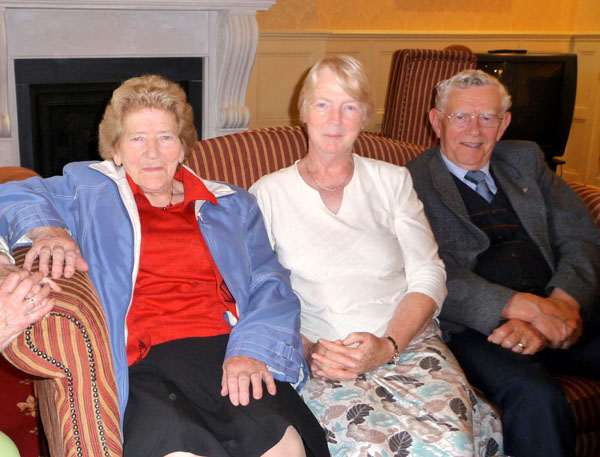 Alice Ryan with Chrissie and Jack Costelloe

Makin' Music!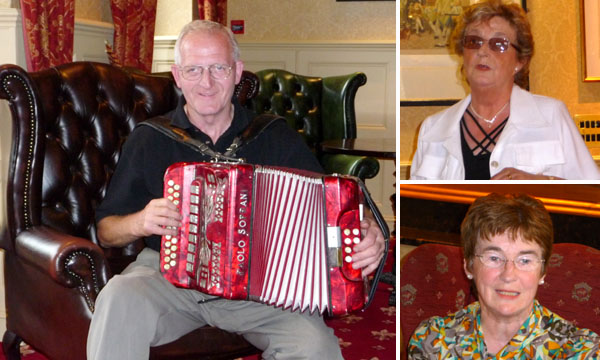 Phil Maher on the box while Mai and Angela sing their party pieces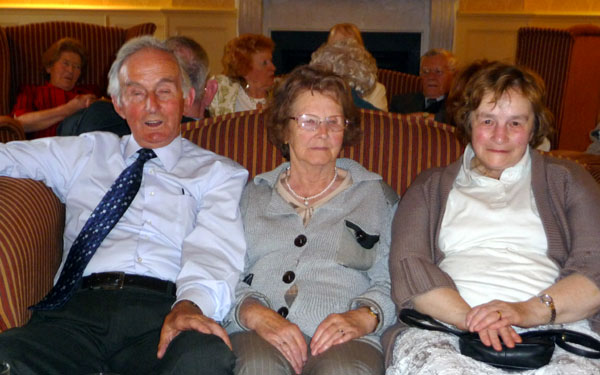 Martin Kennedy, Peggy Kennedy and Kathleen Ryan enjoying the afternoon's entertainment at The Abbey Court Hotel

Best Buddies!!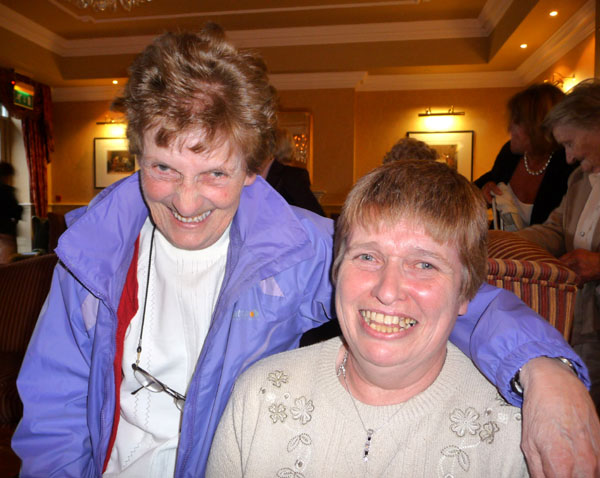 Eileen Martin with her sidekick Pauline Cleary (Pauline is d'other wans taxi – so one drives the other home while the other drives the one mad!!)

'Sittin it out' and 'steppin it out' at the Abbey Court!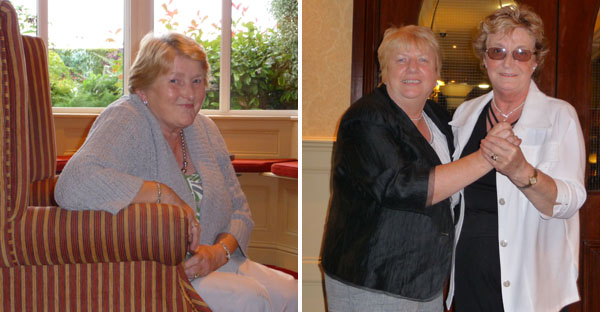 Margaret Kelly prefers to sit this one out while Frances Kennedy and Mai Ryan walk on each others toes! Oouch me bunions!!!

Tea Time!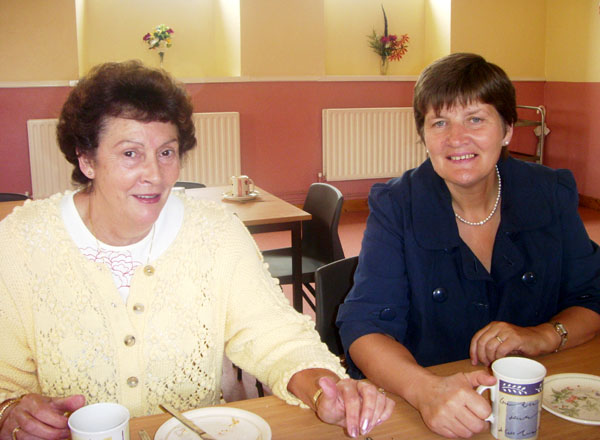 Mary Cornish and Teresa Stapleton enjoyin a cuppa at the parish hall in Kilcommon!



---
? ? ? ? ? ? ?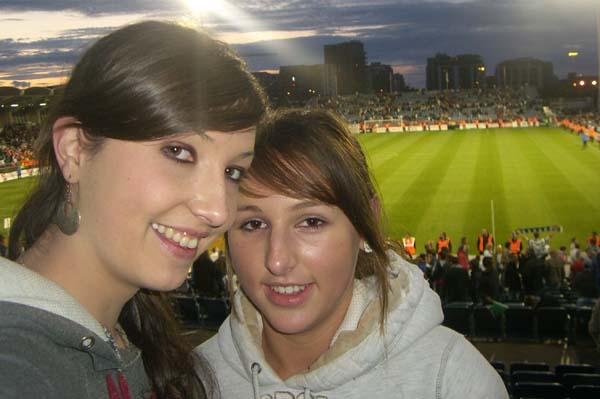 ? ? ? ? ? ? ?

---
Ring of Kerry Cycle 2009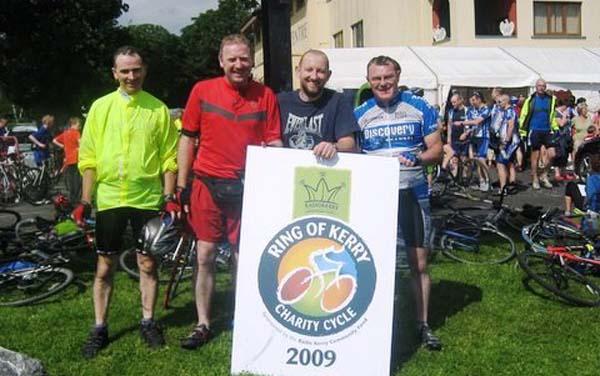 John Slattery, Ruairi O'Connell, Trevor Groome and PJ Delaney during their recent 'pedal through the Kingdom'
On the 4th of July last the 26th Annual Ring of Kerry Cycle took place. Over 3000 cyclists took part this year including five from Borrisoleigh, John Slattery, Christy Reid, Trevor Groome, Ruairi O' Connell and PJ Delaney. Even though the lads had prepared well over the previous few months, the 112 mile cycle, (which had two serious climbs) was a major test of stamina. They set off from in Killarney in heavy drizzle at 7.15am and made their way through Killorglin, Caherciveen, Waterville, Sneem, Kenmare and concluded again in Killarney some 7 to 8 hours later.
The rain which had stopped by Killorglin reappeared again leaving Kenmare and made the last 20 miles to Killarney (including the climb up Moll's Gap) a bit more difficult. However, all five completed the course safely and although stiff and sore enjoyed a few nice "cups of tea" in the teashops of Killarney that evening. The organisers of the cycle nominate a number of different Kerry charities as beneficiaries each year and this year's charities included among others, charities supporting Alzheimers, Autism and Downs Syndrome. Thanks to all who supported these charities by sponsoring the lads. They hope to take part again next year so if anyone is interested make contact with any of the above (the more the merrier) and you can begin your training. It's never too early.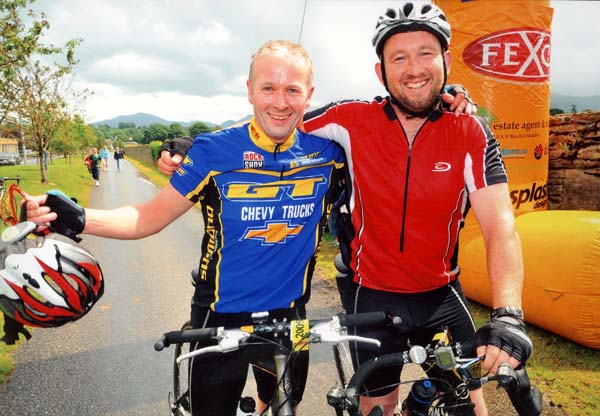 Christy Reid and Trevor Groome at the finishing line
---
No! It's not Brendan!!!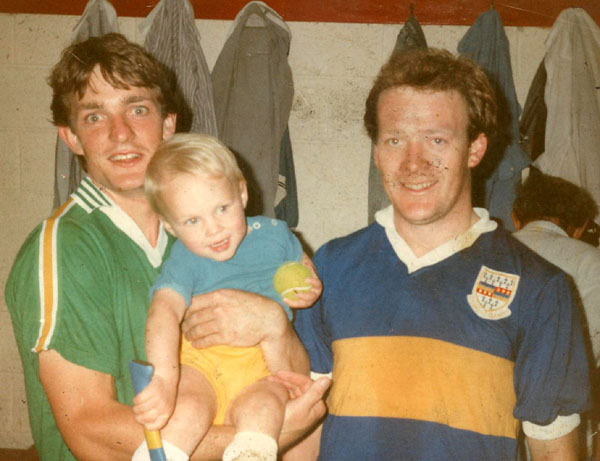 PADDY STAPLETON with Nickey English and Bobby Ryan
A few weeks ago we asked if you could name the current senior Tipp hurler from Borris in this photo. Anecdotal evidence would seem to suggest that you can't!!! Despite popular opinion the wee lad is NOT Brendan Maher but is, in fact, Paddy Stapleton! Yes Paddy was a blue-eyed blonde as a babby! We just wanted to put the record straight!

---
Castlecourt Bar-B-Que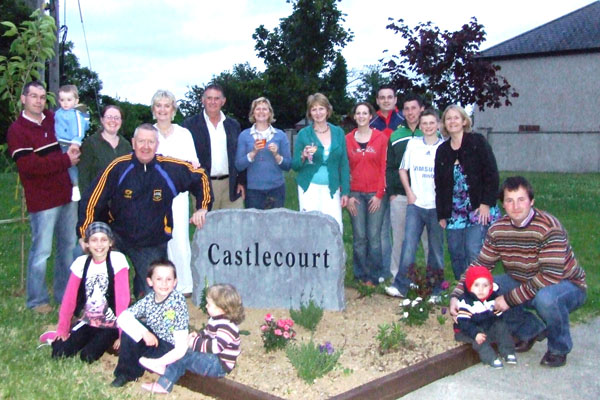 Some of the residents of Castlecourt on the occasion of their recent bar-b-que on Friday, June 19th
---
Under 14 Camogie Blitz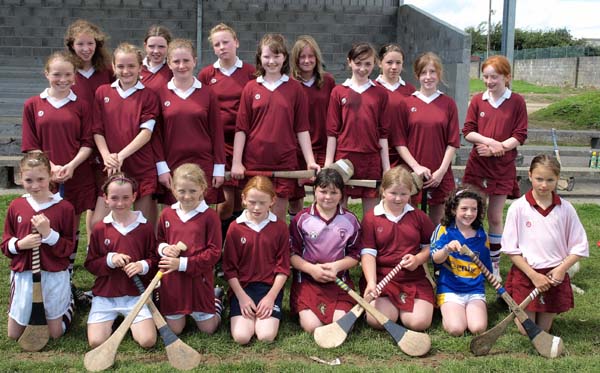 Borris-Ileigh Camoige club held an under 14 blitz day on Saturday 25th July. They invited teams from Holycross, Portroe, Kiladangan and Moycarkey. All teams were presented with medals.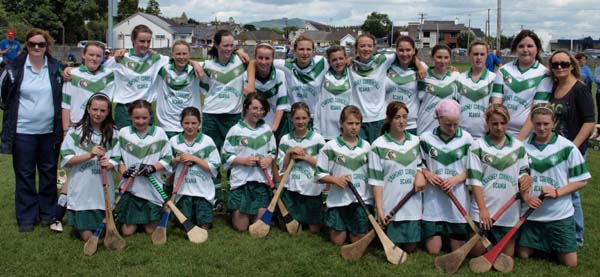 Holycross Team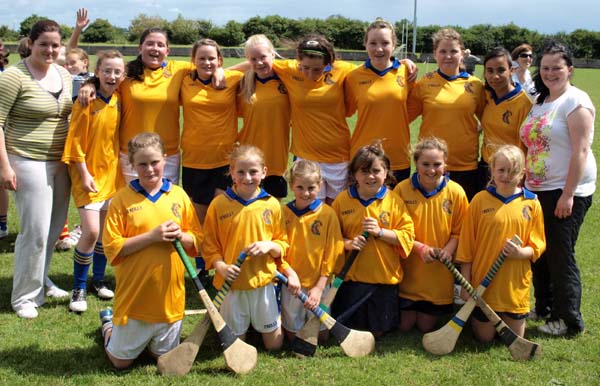 Killadangan Team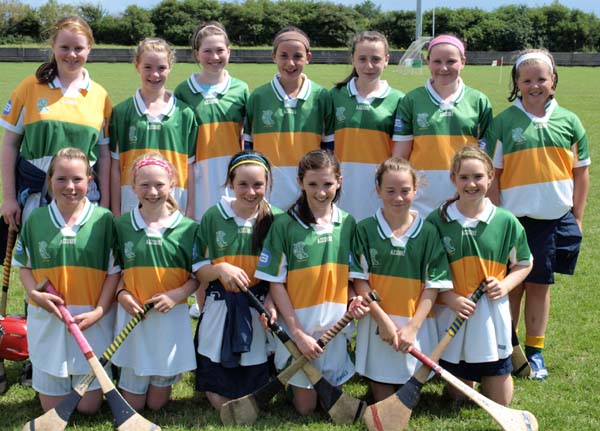 Portroe Team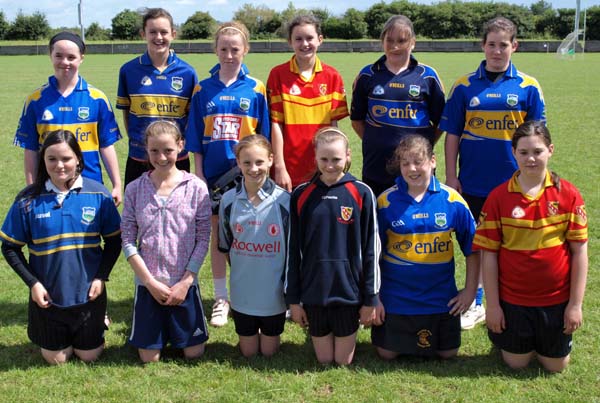 Moycarkey Team

Aisling – Player of the Tournament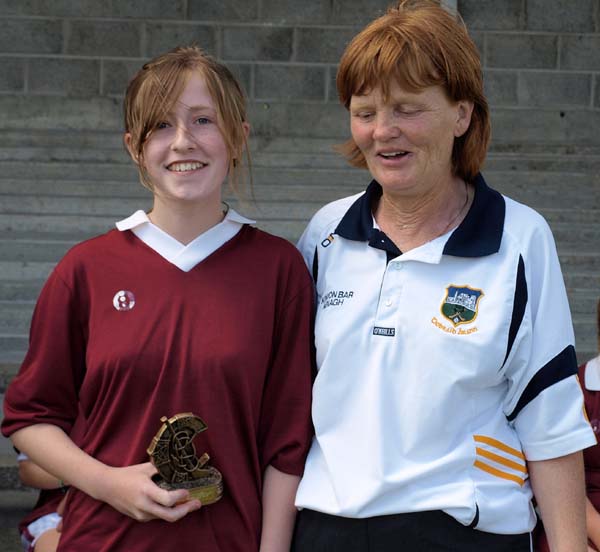 The referees picked Aisling Kiely as the Borris-Ileigh player of the tournament and Carmel O Brien presented her with a plaque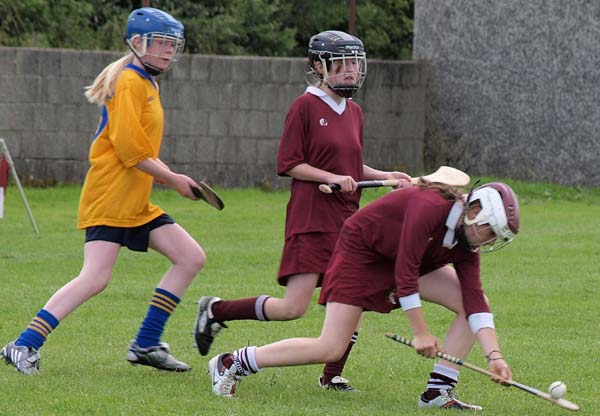 Borris on the attack!!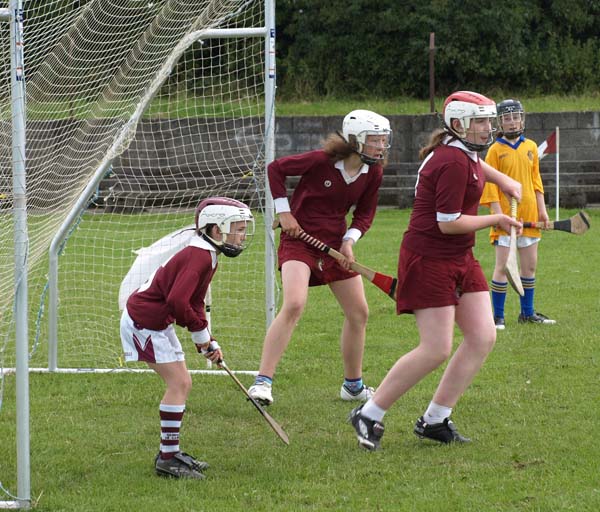 Borris-Ileigh goal mouth defending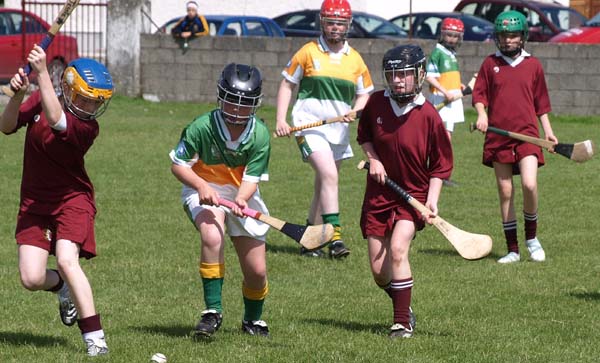 Action from Borris-Ileigh vs Portroe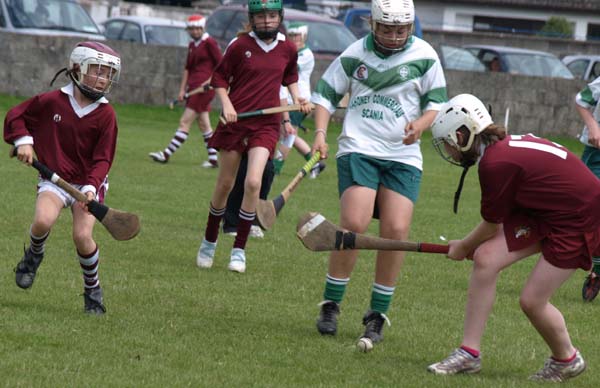 Action from Borris-Ileigh vs Holycross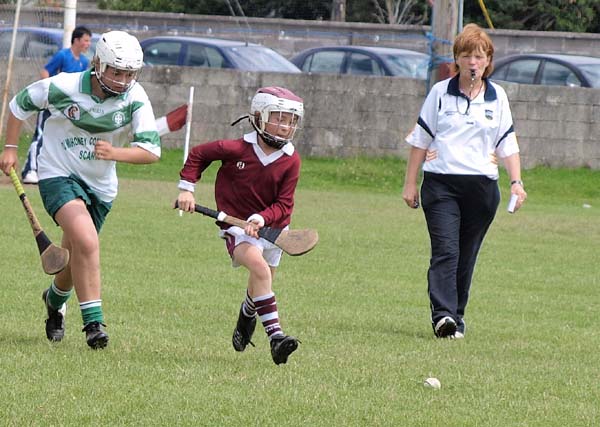 Borris-Ileigh clearing their lines
The Borris-Ileigh Camogie Club would like to take this opportunity to thank all the teams who attended and the girls who helped out with the refreshments. A great day was had by all.
---
Horticulture Borris Style!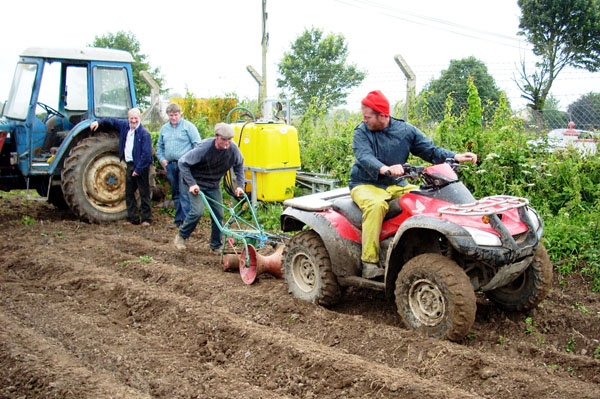 Ollie Small, Gerry Young, Tom Young and Eamon Ryan showing us how to adapt the 'old' with the 'new' ! (no horse required!)
---
The wake of Pakie Kerrigan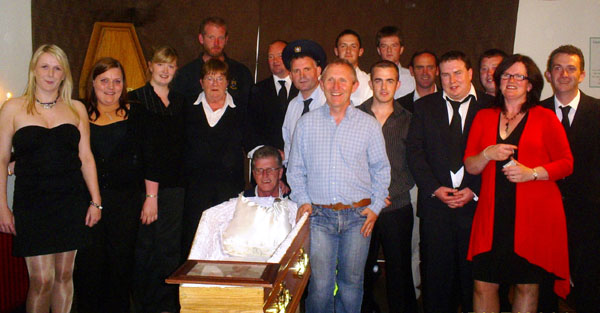 The cast of Pakie Kerrigan's wake
This was the 'unusual' scene in Bourke's pub on Wednesday 15th July. Tommy Foley, proprietor, who wrote, directed and produced this one act play "The Wake of Pakie Kerrigan" is pictured here with the cast of the play. God only knows what the story is with poor auld Pakie but sure may he rest in peace anyway!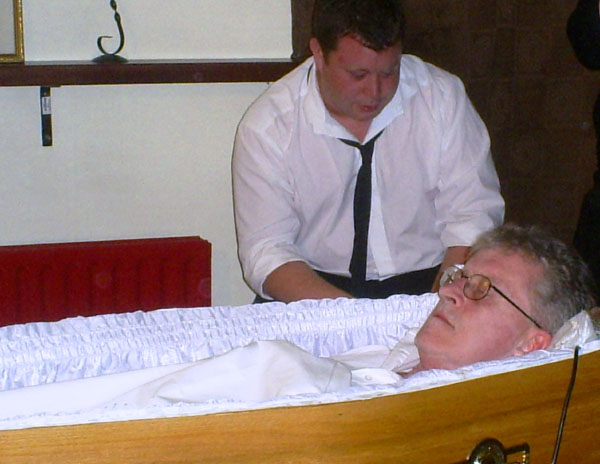 Pakie Kerrigan (on the flat!) with his brother Billy (not too sober on the occasion of his brother's passing!) aka Liam Donnelly and Damien Duff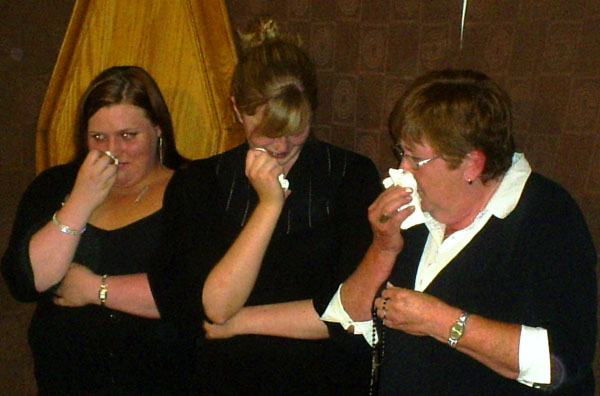 The Widow Kerrigan and her two grieving daughters aka Noreen O'Donnell, Natasha Mason and Sharon Madden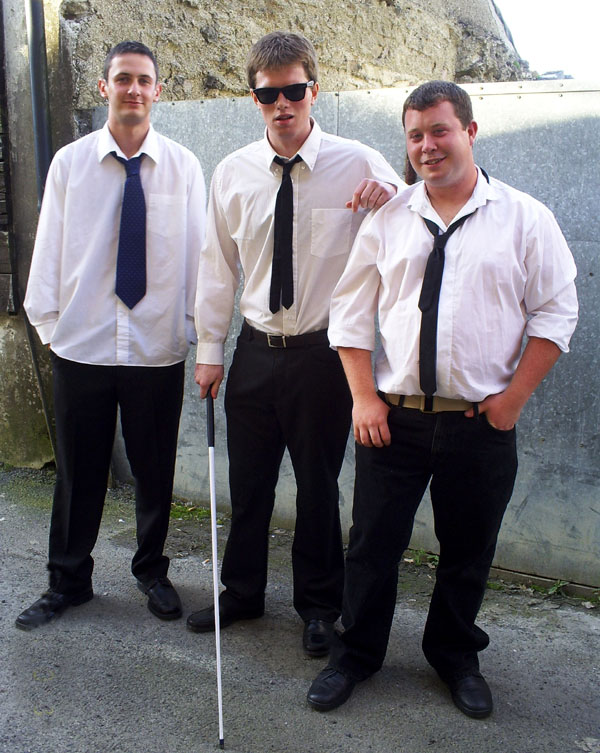 Murt, Mike and Damien – on their way to Pakie Kerrigan's wake

The local clergy are wondering why their services were not requested at this very sad and difficult time for the Kerrigan family. More about this in next Sunday's sermon!!!


---
Ready for action in Mount George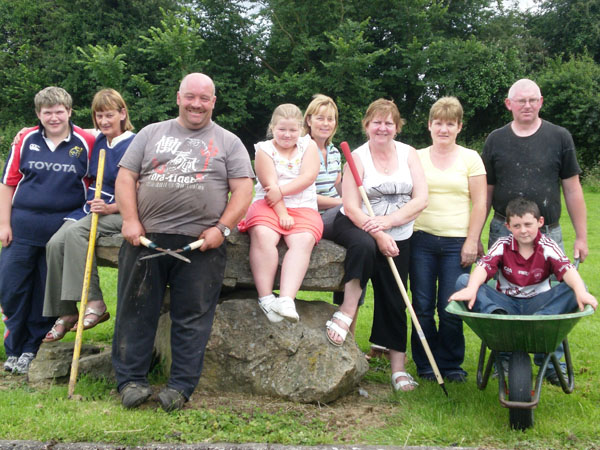 Pictured above are some of the Mount George residents taking a break from work on their estate

Sarah Hughes, Ann Shanahan, Joe Holland, Leah, Nancy Harkin, Nuala Ryan, Phil Mason, Eddie Stapleton and Liam
---
Borris-Ileigh Juvenile GAA Club

U12 North Hurling semi-final V Templederry this Friday 31st July at 7pm in Kilcolman. Please support the team as they try to reach the North Final

---
Ronaldo's Fans!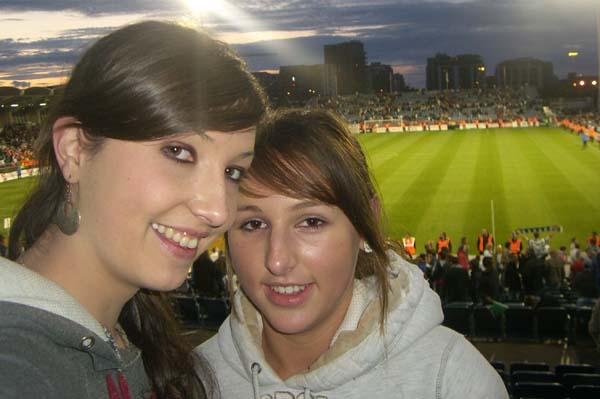 Eimear Stapleton and Niamh McGrath hoping to catch a glimpse of Ronaldo at the Real Madrid vs Shamrock Rovers match which took place in Tallaght Stadium on Monday July 20th
WHO?… WHAT?… WHERE?… WHEN?… WHY?…


Aren't these exactly the questions you ask yourself when you see a photo, for example the above photo, also included higher up on this page? So if you are sending in more wonderful photos to
info@borrisoleigh.ie
why not put a short piece of text together answering as many of the
'W'
questions as you can?
Who is in the photo? What happened? Where did it occur? When did it take place and why?
Answering some or all of these vital questions would be enormously helpful in putting the whole picture together! The more information you give us the more interesting your piece will be. It all helps to keep the site alive, exciting and informative.
---
Borrisoleigh AFC Table Quiz deferred


The table quiz in aid of Borrisoleigh AFC scheduled for Friday 31st of July has been postponed until further notice. Apologies for any inconvenience caused. As soon as a more suitable date is found we will let you know.

---
Marian Hall Lotto
28/07/09
Numbers: 5, 9, 15, 28
No Winner
2 Match 3 @ €75
Mary McCarthy, Newtown, Nenagh
Bgt Loughnane, Templetuohy
Next Weeks Lotto Jackpot
€4, 650
Pic of the Past… down memory lane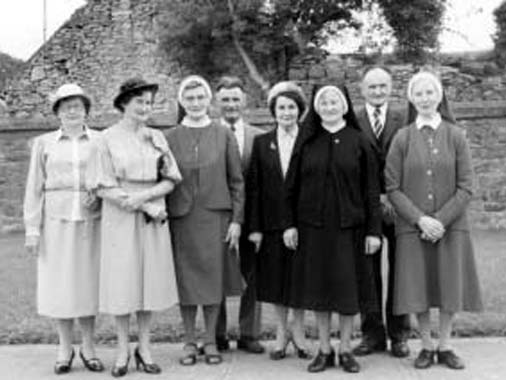 Shanahan's of Grange
Nell, Bridget, Sr. Elfreda (Kathy), Jim, Nora, Sr. Veronica (Mary), Paddy and Sr. Camillus (Maggie)

---
Your Website Needs You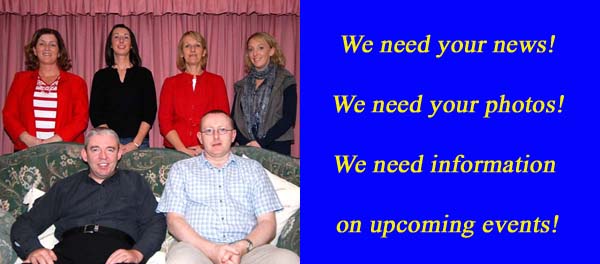 Website Committee: Noreen Fahy, Margaret Cowan, Marie McGrath, Aileen Óg Groome, Michael Barry and Enda Ryan

Many thanks to all those who contributed photographs and news items for this weeks current news. Well done!

Send your email to info@borrisoleigh.ie

Also, if you like what you see and want to leave a comment, remember to use the Guestbook!