Anne Marie and David tie the knot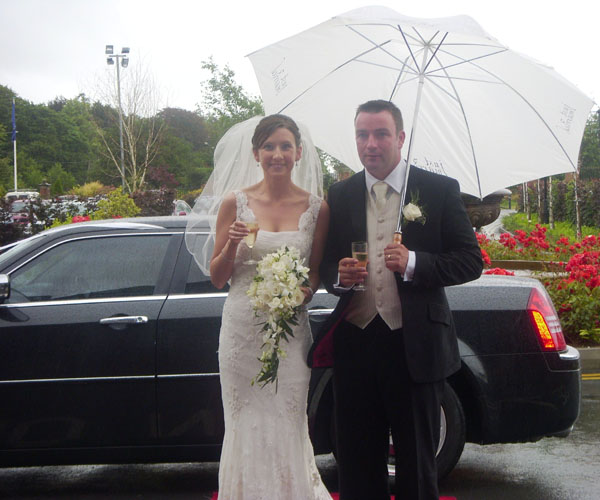 Anne Marie Tierney of Glenbreeda and David Skehan of Gortnahoe who were married recently
The wedding has taken place of Anne Marie Tierney from Glenbreeda and David Skehan of Gortnahoe. The happy couple tied the knot in the Sacred Heart Church on Saturday afternoon last 11 July. Despite in inclement weather spirits were not dampened and a great day was had by all who attented the celebration. The reception took place in the Abbey Court Hotel and Anne Marie and David will be spending their honeymoon in Las Vegas and on a Carribean Cruise.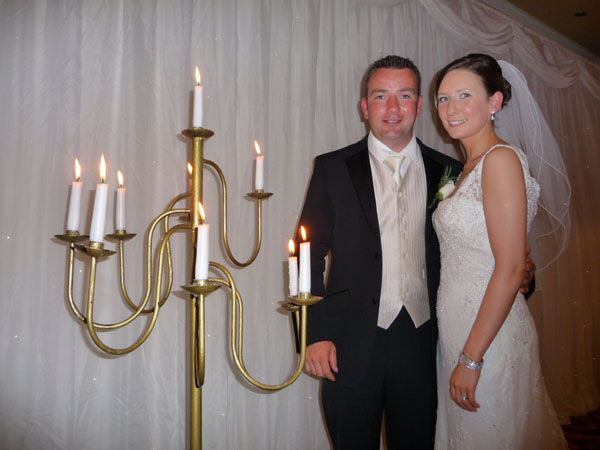 The happy couple pose for a photo between the main course and dessert!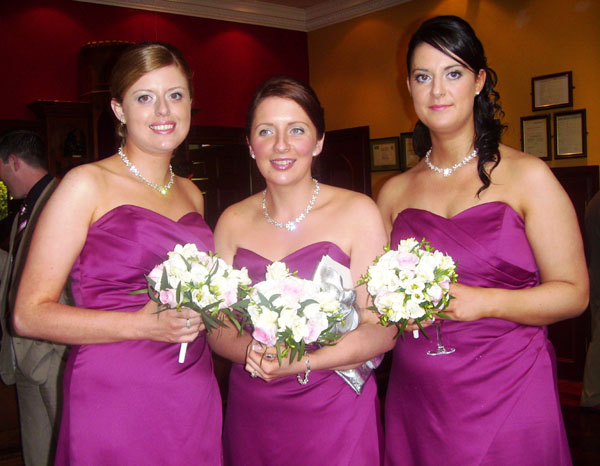 Nicole Hanlon, Brigid Kennedy and Deirdre Bradshaw, maid of honour and bridesmaids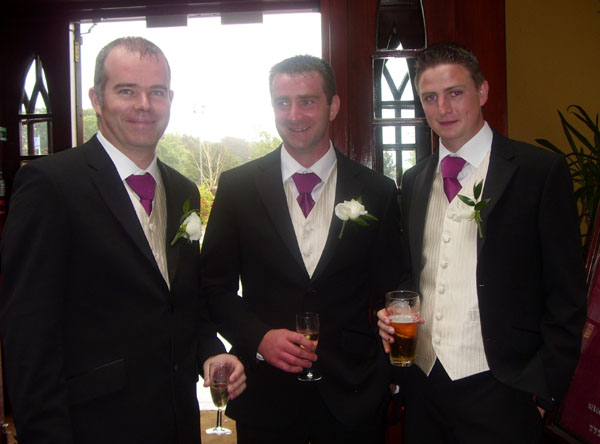 Leo Dufficey, Brendan Phelan and Patrick Skehan best man and groomsmen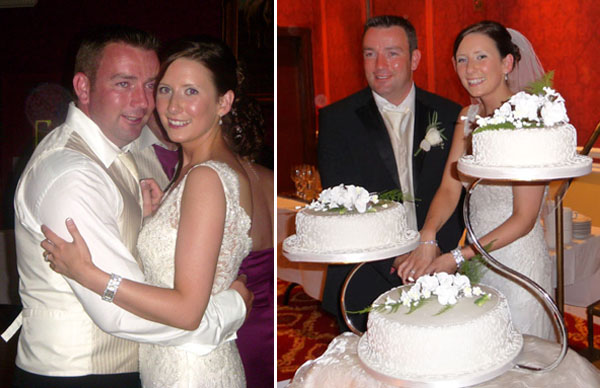 First dance as Mr. and Mrs. Skehan and the cutting of the cake
---
Bound for Semple – bound for victory!


Nicky English, Donie O'Connell, Bobby Ryan and Mick Cowan having a pre Munster Final chat in Stapleton's Pub on Sunday morning last.
---
Fun Day 2009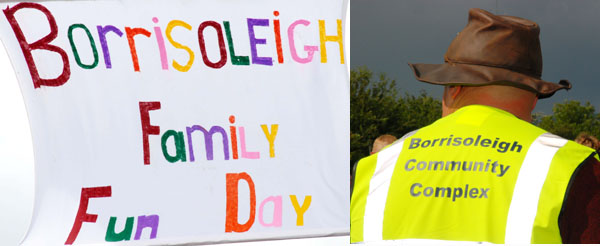 Borrisoleigh Family Fun Day 2009 in aid of the Borrisoleigh Community Complex
Sunday July 5th saw the young and the old of Borrisoleigh come out for the Borrisoleigh Family Fun Day. This year's cause was the Borrisoleigh Community Complex. A vintage tractor run got proceedings off to a start at 12 o clock with the bulk of events commencing at two o clock. Such events varied from tractor ballancing to five-a-side soccer to tug-of-war competitions. Somewhat unpredicable weather conditions did little to dampen the spirts of the gathered people with the stand providing ample shelter during one or two of the showers.
A huge thank you must go to all those who donated time, money and effort without whom the day could never have been a success. A special thanks to Keiran Keane who MC'd on the day, to local businesses who sponsored prizes and produce especially Tipperary Spring Water, Ryan Chilling, Hurleys Gala, O'Dwyer and Fitzgeralds Butchers. A big thank you to all those who volunteered on the day and to those who came and supported the event.



Some of the vintage tractors at the Fun Day in The Park on sunday July 5th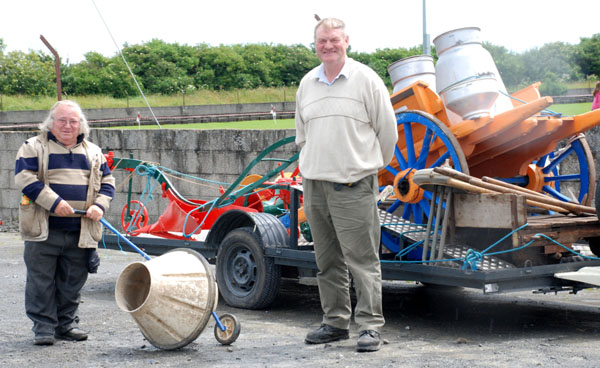 Joe Flynn with his eco-friendly self-propelled cement mixer and Cecil Melbourne with his array of horse-drawn vintage machinery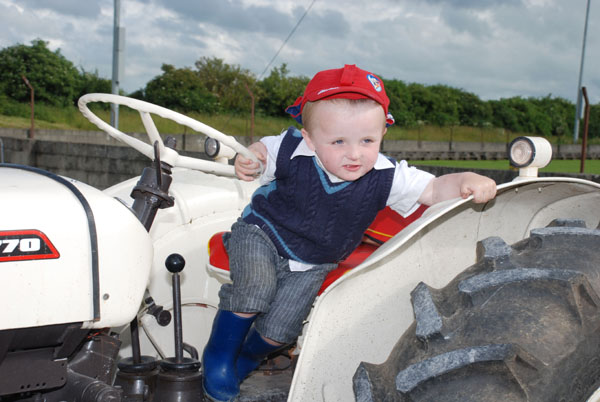 Little Donnacha hops down off a David Brown vintage tractor after trying it out for size at the Fun Day last Sunday week. He may not be into cars as much as his Dad!


Well hello there. . . !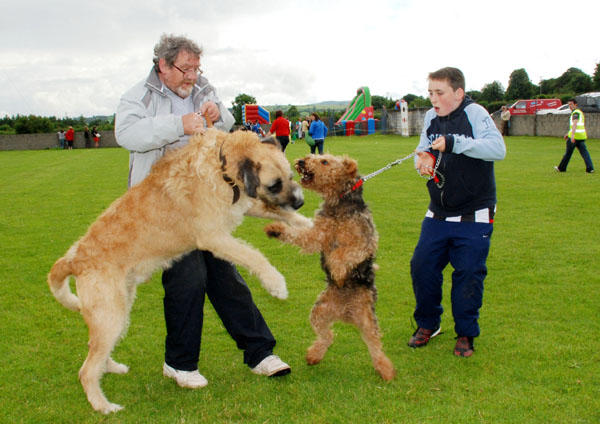 Donal and Brendan introduce their canine friends to each other!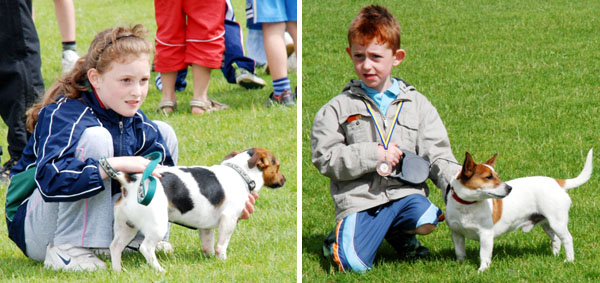 Tara and Fionnán with their little pet dogs

Who let the dogs out?!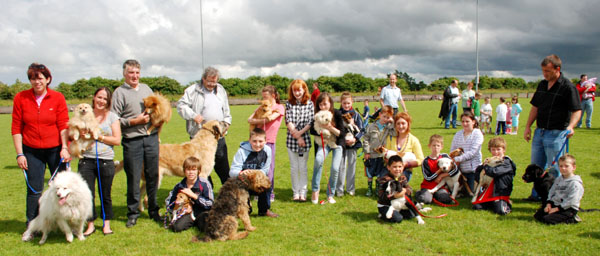 Dogs and their owners at the Fun Day in The Park

Left holdin' the baby!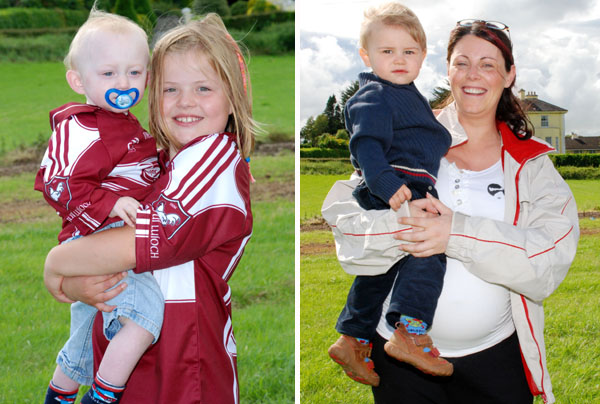 Avril and Eoin with Jacinta and Blake at the Fun Day
Hole in one!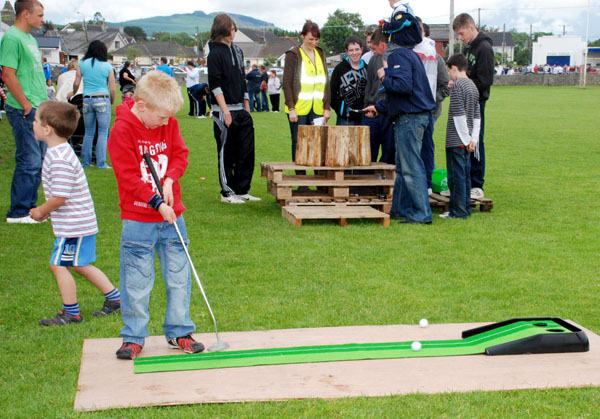 A Tiger Woods 'wannabe' struts his stuff at The Park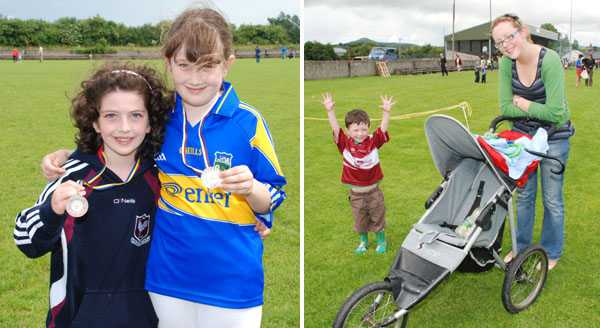 Aoife and Laura show off their 'running' medals while Maria Ryan looks after Will's wheels!

PP puts in the boot!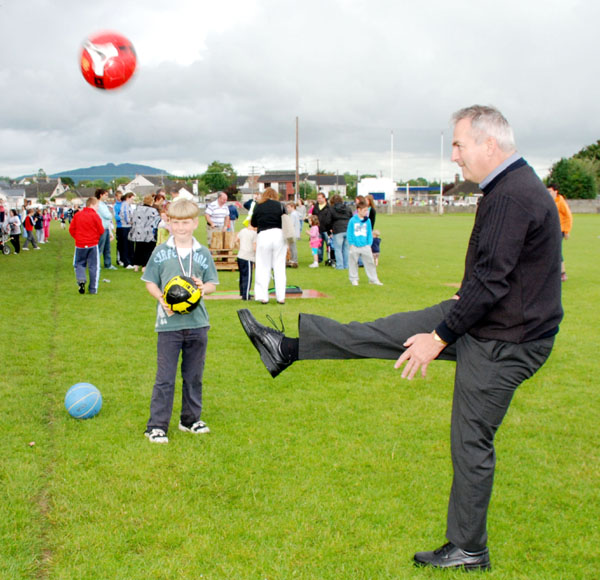 Fr. Liam Everard PP gives a master class in footballing skills. (And just for the record, he was beaten into second place by Raymond, the onlooking young gentleman!)
Sign me up for Real Madrid!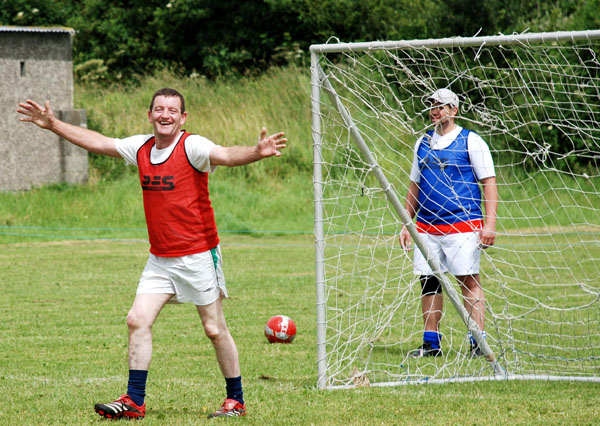 Joe Harkin knows just how good he really is!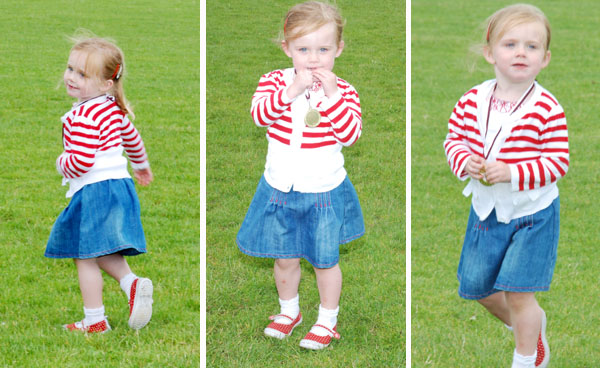 Little Alesha enjoying her day out at the Fun Day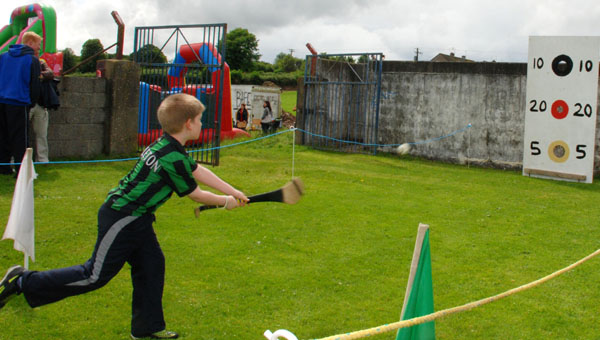 Pauraic impresses with his hurling skills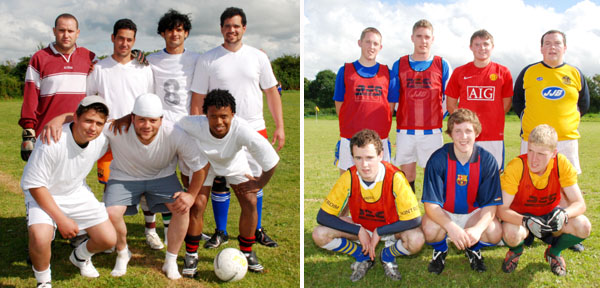 Boys from Brazil and Borrisoleigh compete in the 5-a-side soccer trounament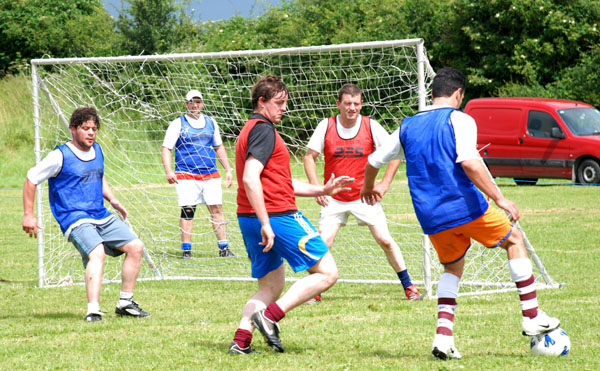 Sean Ryan and Joe Harkin defending the line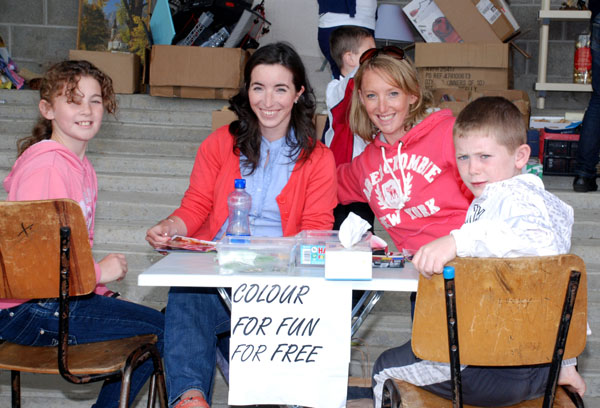 Amy Delahunt and Aileen Óg Groome preparing to paint the faces of two young customers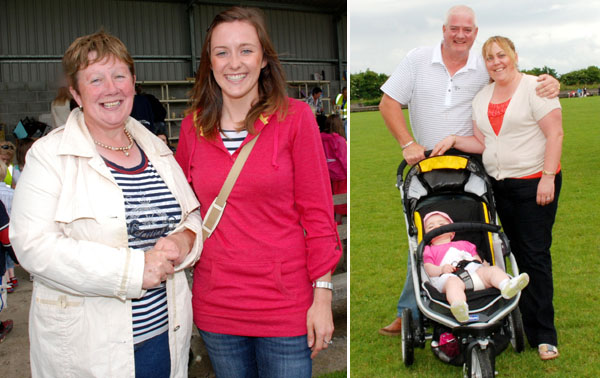 Marion and Marie Ryan with John, Marie and baby Toni enjoying the Fun Day activities

The Bric-a-Brac Ladies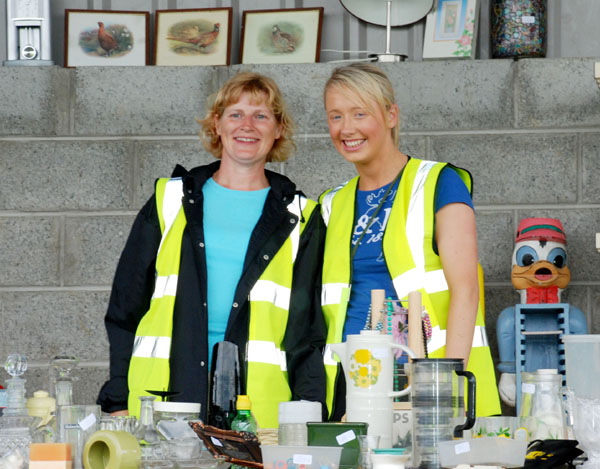 Teresa Ryan and Caroline Kenny adding a bit of glamour to the bric-a-brac stall

Proud Podium Moment!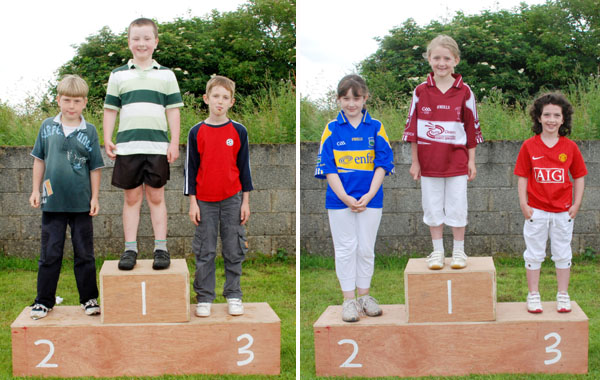 Winners one and all – Raymond, Liam, Seamus, Laura, Ciara and Aoife

Diggin in for the pull!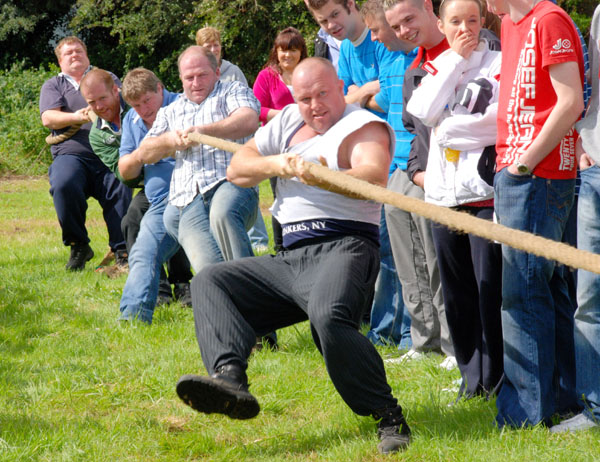 The Clodagh Tog-o-war team givin it their all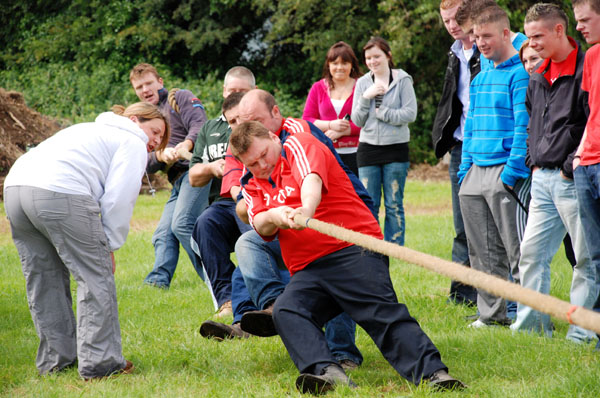 The Loughmore team that had to battle hard many times to gain ultimate victory in the tug-o-war competition

Going in different directions!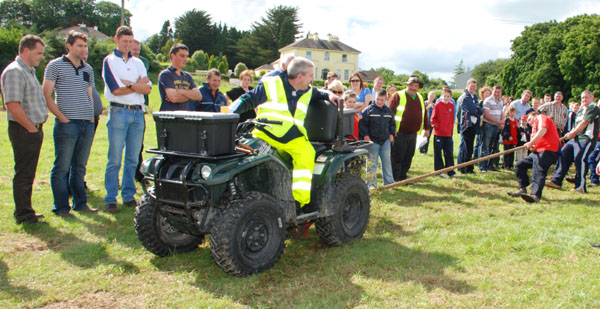 Fr. Michael has a go at 'tug-o-waring' on his sturdy steed 'Rodney'!

Going in the same direction!!!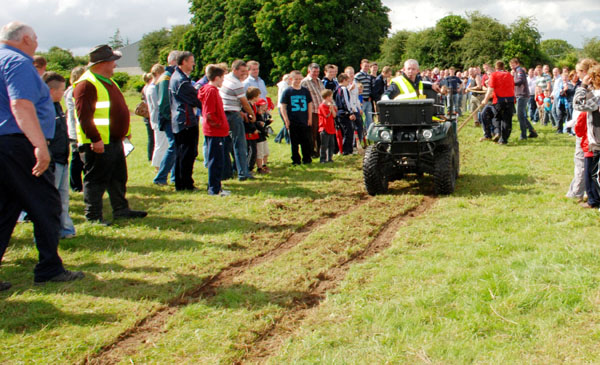 Losing the battle – the tracks say it all! (Manpower 1 – Rodney 0)!!!

To view all the photos of the Family Fun Day go to our photo gallery or click on the following links:

Gallery 1

Winners of the Raffle Prizes:

1st: Family ticket Munster Final 12th July '09 – Marie O'Regan
2nd: Borrisoleigh Jersey and Hoodie – Roisin Ryan
3rd: TJ's Cleaning Service €100 voucher – Donal Scally
4th: 10 Child passes for TLC & 1 pool camp place – Sam Leimlehner
5th: 10 Child passes for TLC & 1 pool camp place – Sean Ryan
6th: 10 Adult swim & gym passes for TLC – Brona Delargy
7th: 10 Adult swim & gym passes for TLC – Caroline Kenny
8th: Shortts Templemore €25 voucher – Mathew Vahey

Marbles: Guess how many marbles win: High School Musical 2 Live on stage Family Ticket (2 adults & 2 children) for the 9th Jan 2010 in the INEC Killarney
The winner was Noreen McCarthy.

How many sweets in the jar:
Maeve Stapleton.

Tiny tots (under 6's)
1ST Danielle Ryan
2ND Paddy McCormack
3RD Dylan Ryan

Under 8 girls
1ST Ciara Doolan
2ND Laura Slattery
3RD Aoife Max

Under 8 boys
1ST JD Devaney
2ND Fintan Holland

Under 10 girls
1ST Ciara Ryan
2ND Laoise McGrath
3RD Amy Reynolds

Under 10 boys
1ST Liam Ryan
2ND Raymond McCormack
3RD Seamus Ryan

Under 12 girls
1ST Martina Slattery
2ND Lorna Ryan
3RD Grace Hannley

Under 12 boys
1ST Liam Devaney
2ND Jamie Corcoran
3RD Franz Leimlehner

Under 14 girls
1ST Marguerite Ryan
2ND Martina Slattery
3RD Lorna Ryan

Under 14 boys
1ST Sam Devaney
2ND Sean Ryan
3RD Paul Hanley

Slow bicycle race
1ST Marguerite Ryan
2ND John Ryan

Egg and Spoon race
Toddler U6 U8 U10 U12 U14
1ST Jasmin Henehan, Natasha Kennedy, Laura Kennedy, Ciara Ryan, Grace Hanley, Martina Slattery
2ND Alaoise Fanning, Emma Doolan, Ciara Doolan, Ciara Doolan, Martina Slattery, David Hanley
3RD Padraig Henehan Bremil, Catheriona Ryan, Catheriona Ryan, Anita Ryan, Anita Ryan

Wheelbarrow race
1ST Paul & David Hanley
2ND Sean Ryan & Ryan Carey
3RD Lorna Ryan & Grace Hanley
---
Munster Champions again!


Brendan Cummins and Co. facing up to the Waterford challenge last Sunday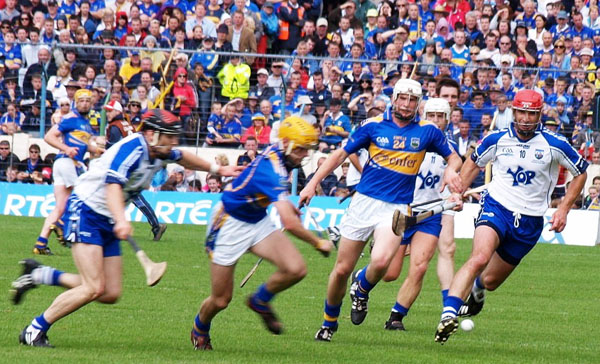 Well done to Paddy Stapleton and Brendan Maher in the Munster Senior Hurling Final

Bigger but not better!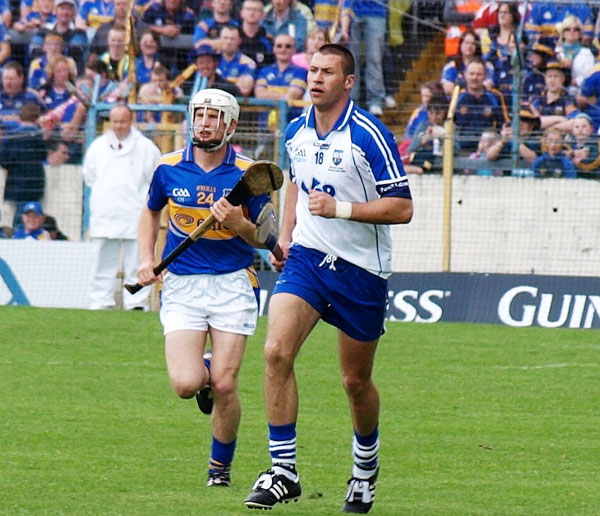 Brendan Maher in the thick of battle last Sunday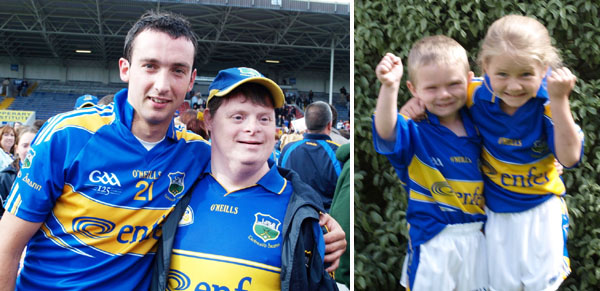 Vincent O' Sullivan celebrating with Benny Dunne apres the match while Danielle and Dylan Ryan are fighting fit for Tipperary before the match last Sunday.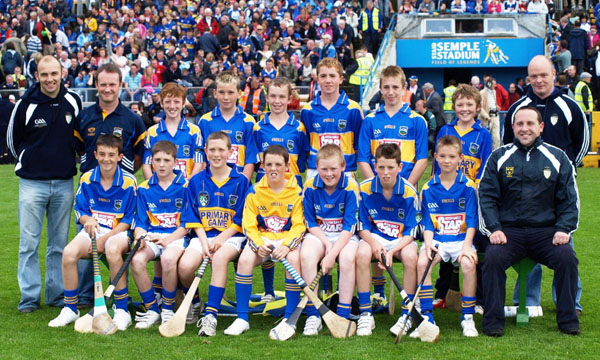 Well done to Shane Kenny Knockanevin for a mighty performance on Sunday last at Semple Stadium. He is pictured here with his team-mates and mentors

Shane with a look of determination as he beats his man at the primary game last Sunday during the Munster Final
---

Marian Hall Lotto

14/07/09

Numbers: 4, 14, 19, 25

No Winner
1 Match 3 @ €150

Sinead Kent, Rathmoyne

Next Weeks Lotto Jackpot

€4, 350

---
Pic of the Past… down memory lane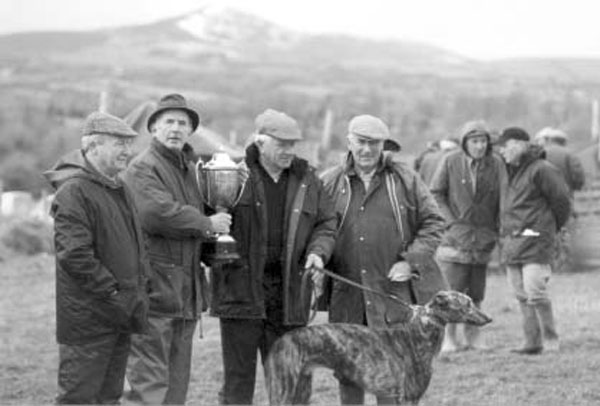 Borrisoleigh Coursing Club
Tim Ryan, Mick Collins, Peter Kinane (winner of the Local Stake) and John McGrath

---
Your Website Needs you!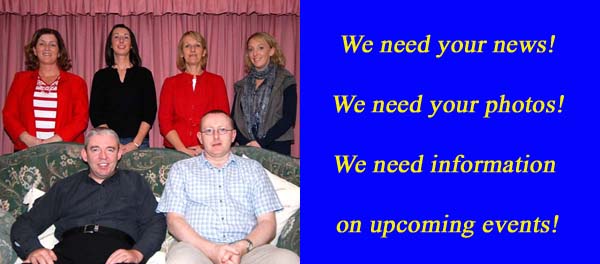 Website Committee: Noreen Fahy, Margaret Cowan, Marie McGrath, Aileen Óg Groome, Michael Barry and Enda Ryan

Many thanks to all those who contributed photographs and news items for this weeks current news. Well done!

Send your email to: info@borrisoleigh.ie

Also, if you like what you see and want to leave a comment, remember to use the Guestbook!