Elaine and Peter get Married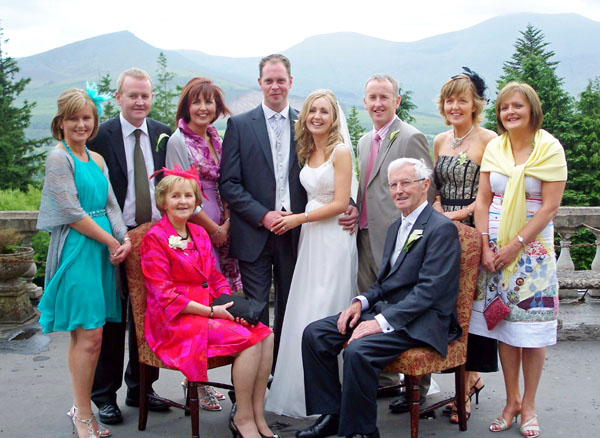 Elaine and Peter with the Kenny Family
Tipperary and Cork were united in Borrisoleigh on Friday, June 19th, last, at the wedding of Elaine Kenny, Greenlawn and Peter Hurley, Ballinhassig. The ceremony was performed by Fr. Tom O' Gorman and Fr. Liam Everard, P.P. The happy couple celebrated with family and friends in Aherlow House Hotel. They are wished every happiness for their future life together.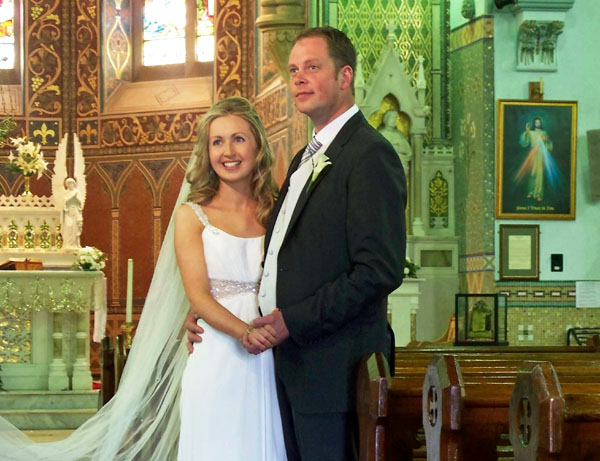 Elaine and Peter after they have exchanged their marriage vows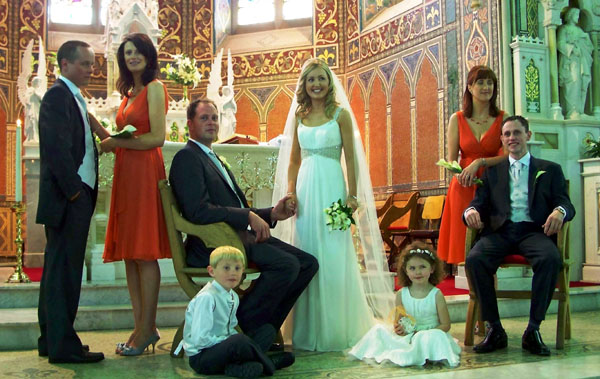 The Bridal Party in The Sacred Heart Church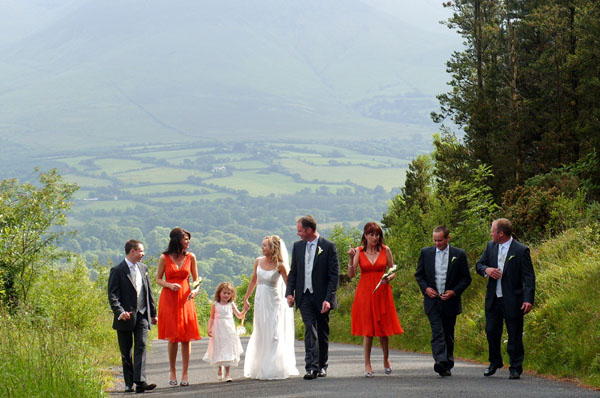 The Bridal Party relaxing in The Glen of Aherlow
Borrisoleigh Community Complex Development
presents
FAMILY FUN DAY
on
Sunday July 5th 2009
in
The Town Park

Vintage & Working Tractor Run, Novelty Races, Bric-a-Brac Stall and many other side shows

Admission Free
Bric-a-Brac Collection
Bric-a-Brac Collection for the Fun Day will take place at the Pavillion in the Town Park on Wednesday 24thJune, Monday June 29th and Wednesday July 1st between 6.30pm and 7.30pm.
Contact 087-4192103 to leave items outside of these times
Books, Toys, Ornaments and any other small items welcome
No clothing or furniture please!

Roll on the summer hols!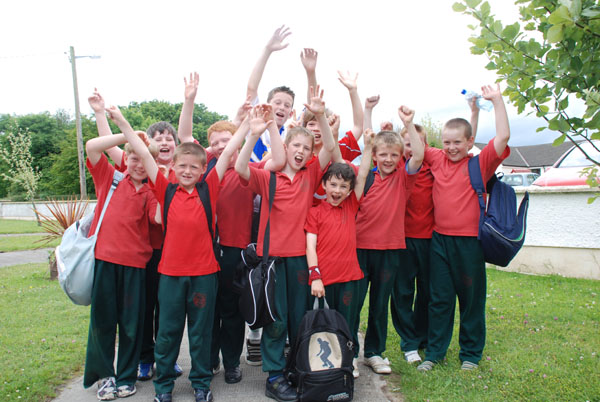 The Boys of St. Patricks break free!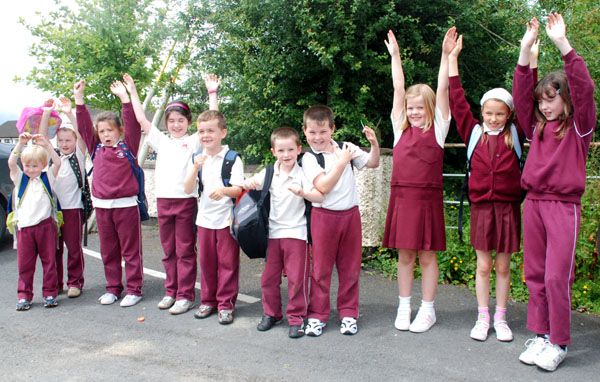 Hurrah for the hols from the pupils of St. Theresa's!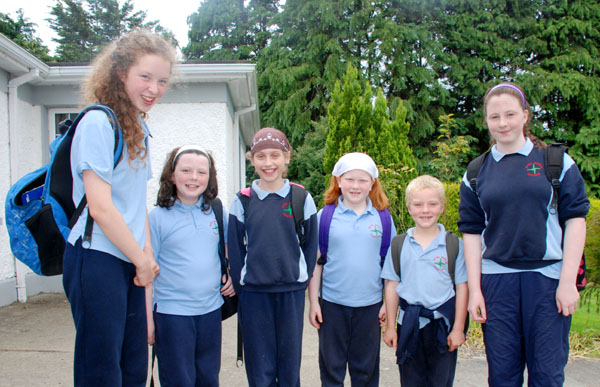 Summer smiles from pupils of Scoil Bhríde as they prepare for a long hot summer!!!
Harry Joes Golf Society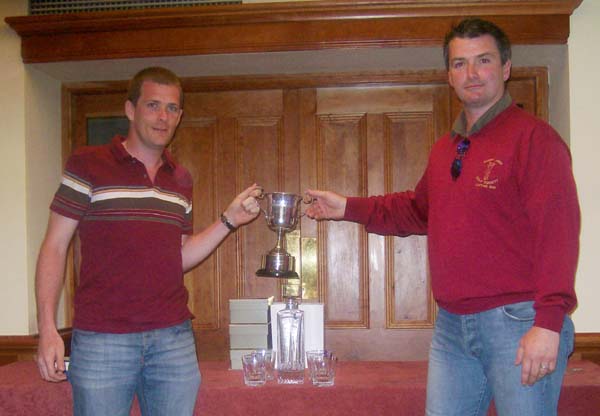 Barry Ryan, Captain 2009 presents Declan Stapleton with the trophy having won the Captain's Prize which was held in Mount Juliet recently.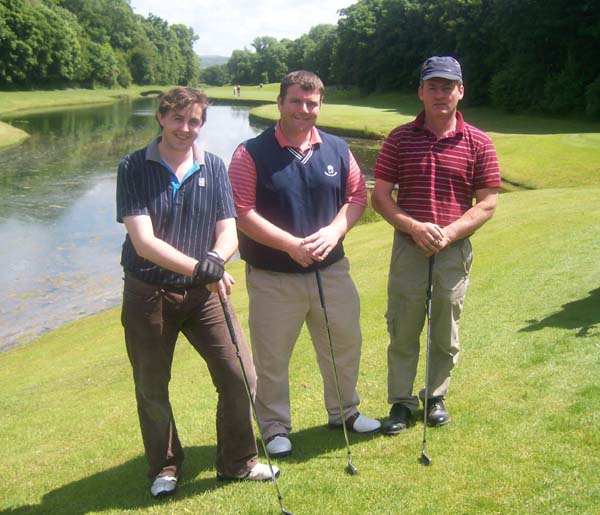 Seán Ryan, Mark Rabbitte and Paudie McGrath enjoying their game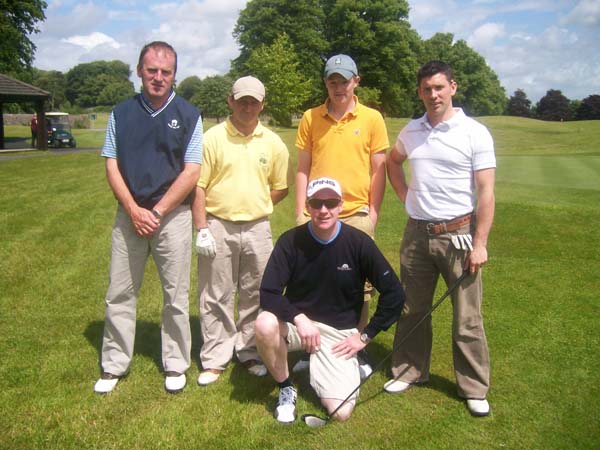 Ready to take to the fairways are Barry Maher, Eamon McGrath, Jody Harkin, Declan Maher and Tom Stakelum
Winner's Enclosure!!





Declan Stapleton (winner), Barry Ryan (Captain) and Tony Scroope (2nd)

Visiting Our Lady at the Grotto of Lourdes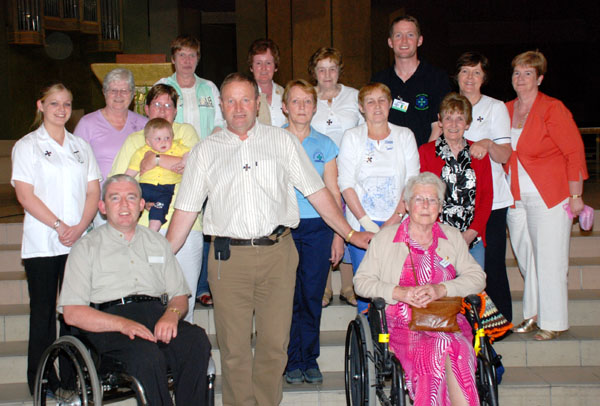 Some of the group from our parish who travelled on pilgrimage to Lourdes last week

A group of about 20 pilgrims from our parish travelled to Lourdes on the Diocesan Pilgrimage last week (June 16th – 21st). More than 750 pilgrims in total travelled from the various parishes of the Archdiocese including the sick, pilgrims, medical staff, clergy, youth group and adult helpers. The general concensus was that this was a very spiritual and enjoyable few days at the grotto of Our Lady. Already most are planning a return visit for the 40th anniversary of our diocesan pilgrimage to Lourdes. A sincere word of thanks to all who contributed to our local Lourdes fund. Your generosity is much appreciated.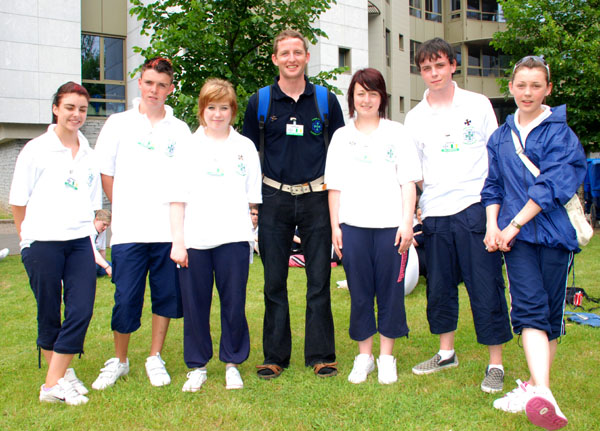 Vincent Stapleton (youth leader) with a number of young people who travelled to Loudes to work with the sick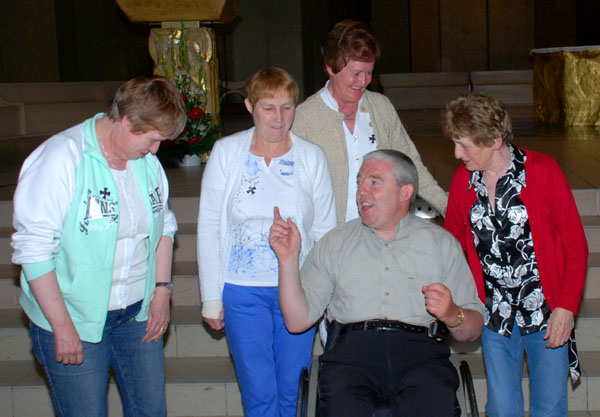 Fr. Michael shares some of his wisdom (!) with Pauline Cleary, Biddy Shanahan, Nellie Ryan and Eileen Martin after the closing Mass of this year's pilgrimage


Catherine Ryan with Sarah Cowan and Ida Costello with Kitty Halloran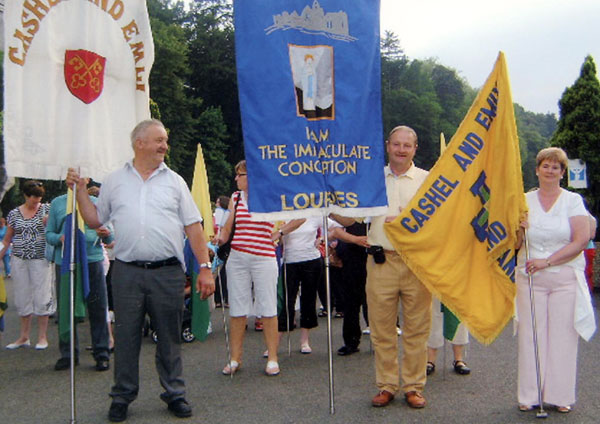 TF and Biddy Stapleton are the flag-bearers for the torchlight procession which was led by the Cashel and Emly Group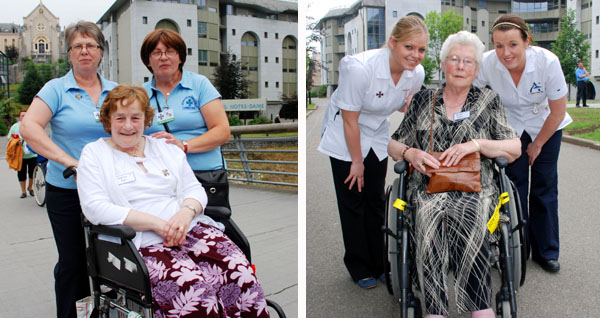 Kathleen Ryan and Norah Butler being assisted by Ann Cummins, Sarah Cowan and other helpers

The Borris Florence Nightingales ready for action!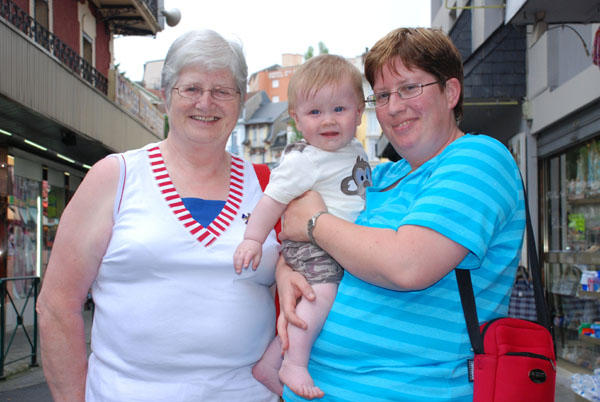 Anna Kelly with baby Tomás and Fiona Max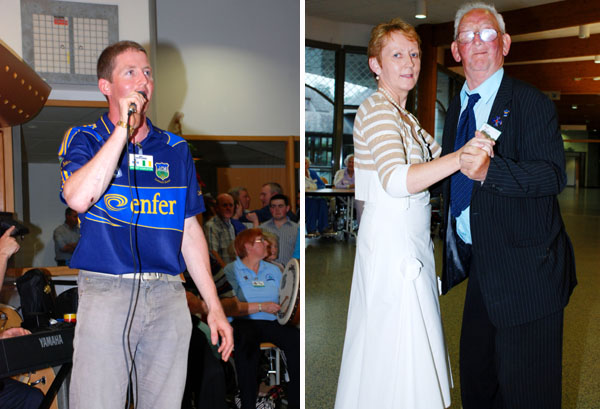 Vinny gives us his version of 'The Rocky Road to Dublin' while Anna grabs her partner and takes to the floor!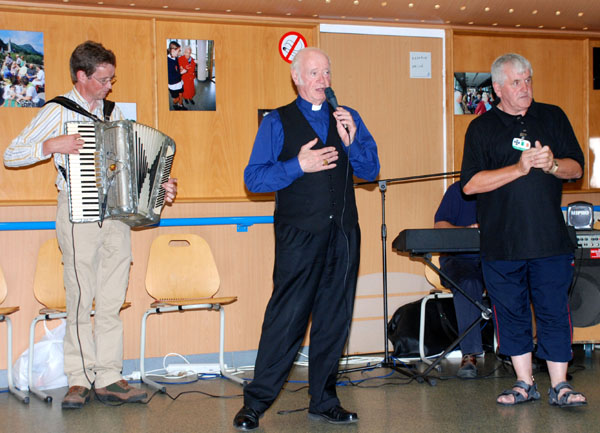 Archbishop Dermot Clifford, who led the Diocesan Pilgrimage to Lourdes, regails the sick at the hospital during a special concert held in their honour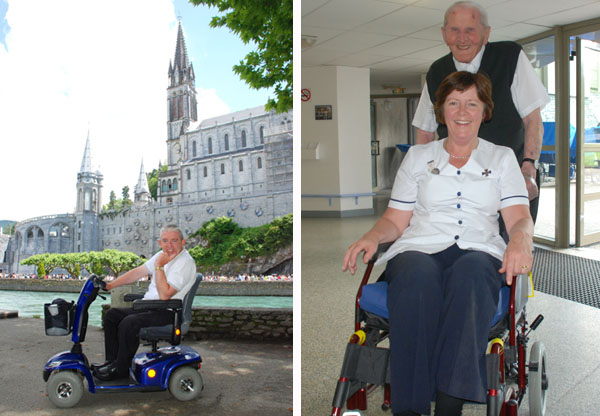 Fr. Michael tries out a new mode of transport while Catherine Ryan (Matron to the sick pilgrims) steals a sit-down and is whisked away by Fr. Roger Maher from Cappawhite.

Carefree days of childhood!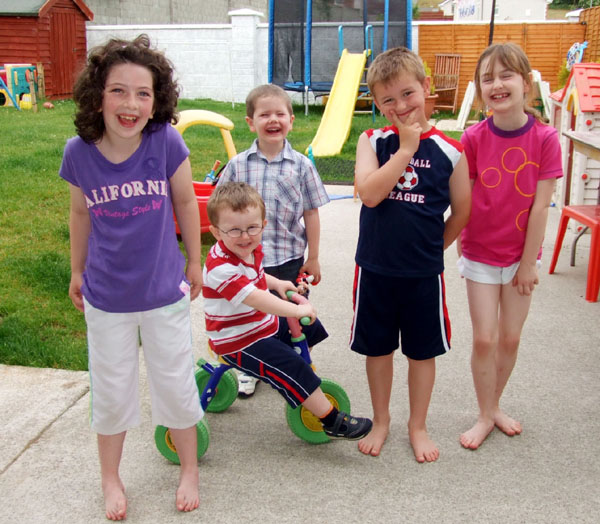 Aoife, Conor, Seán, Bryan and Ciara are just lovin' the spell of sunshine we're having at the moment!
Fun at the Fair!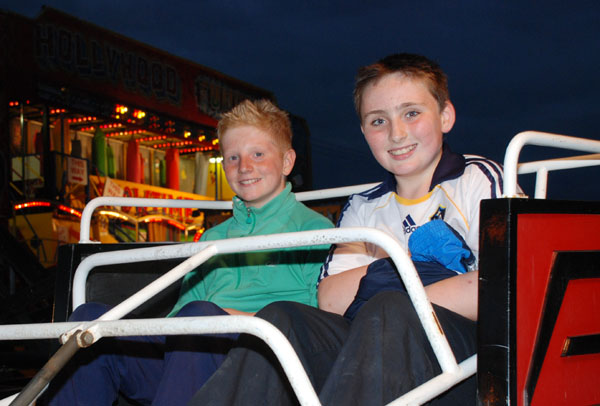 Sean Kenny and Brendan O'Dwyer enjoying a "spin around" at the amusements in The Park last Monday evening 22 June

Grandad's Delight!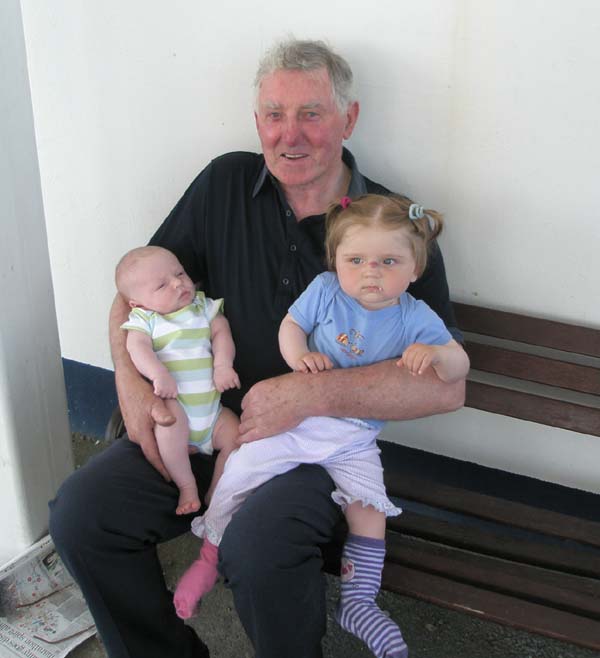 Jimmy Ryan pictured here sharing an enjoyable moment with his grandchildren
Primary Game County Final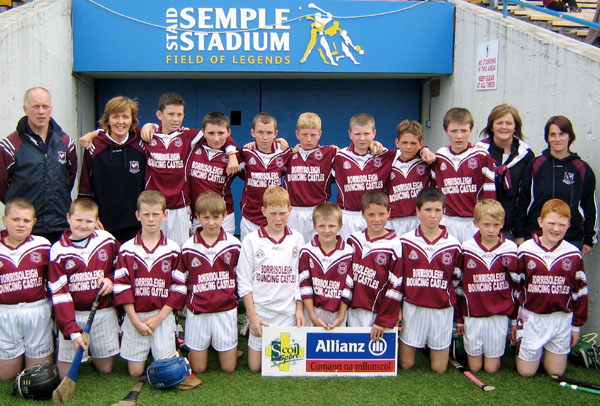 The Borris Boys who played in the County Final at Semple Stadium recently


Wednesday 17th of June was a big day in Borrisoleigh. The boys of St. Patrick's Boys' National School headed to Semple Stadium, Thurles, to take part in the County Final of Section C in the Cumann na mBunscol competition. Their opposition on the day was Loughmore N.S. The Borris boys started strong and took the game to Loughmore. Despite playing against a strong breeze in the first half, Borrisoleigh were one point ahead at half-time. In the second half it was nip and tuck all the way. Against the run of play Loughmore scored a goal and this proved to be Borris' undoing. At the final whistle, Loughmore emerged victorious.
It was a momentous occasion for the boys; using the same dressing-rooms as many of their heroes and getting to play on the pitch in Semple Stadium, An achievement many hurlers only get to dream about. Well done to the boys and all who helped in any way to get them to the County Final. Everyone on the panel gave of their all on the day. They did themselves, their school, their families and their parish proud on the day. We wish them all well and hope to see them all on the pitch in Semple Stadium in the not too distant future. Also, congratulations and good wishes to Jack Hogan and Sean Kenny, who have been chosen to represent St. Patrick's in the Mini 7's match to be played at half-time of the All-Ireland Semi Final. Enjoy the day boys agus go n-éirí an t-adh libh.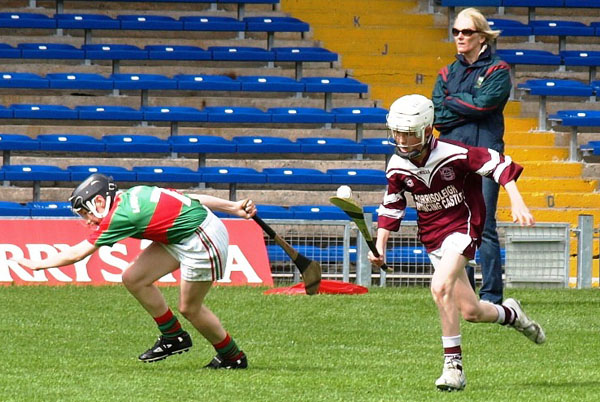 Shane (Man of the Match) Kenny breaks free from the Loughmore Man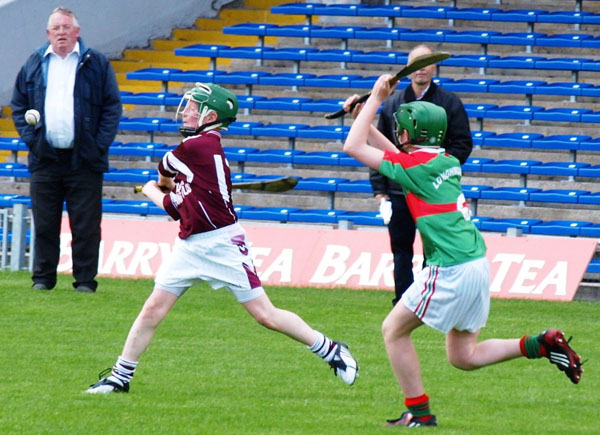 Sean Kenny makes a fine clearance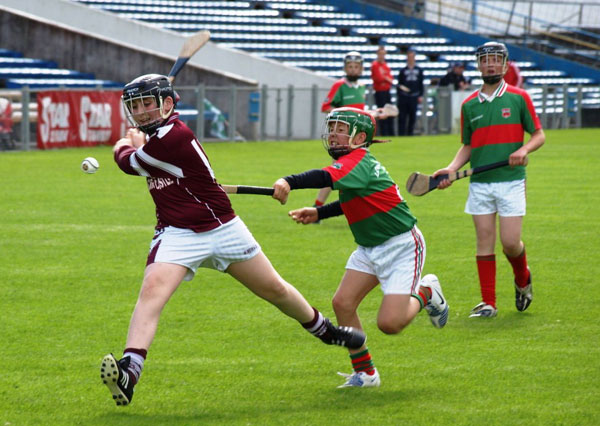 Brendan O'Dwyer stretches away from his man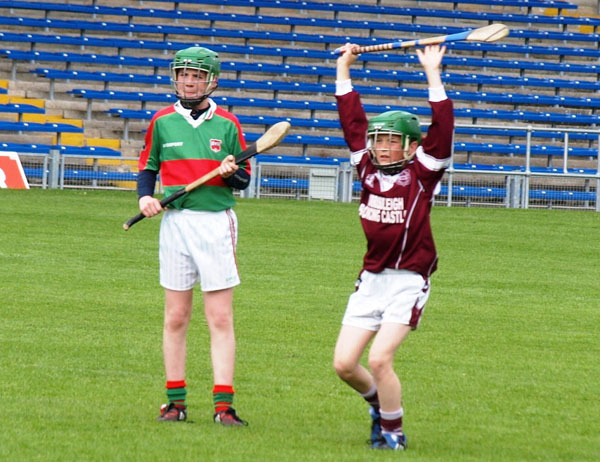 Jack Hogan in a state of heightened preparedness for the next ball!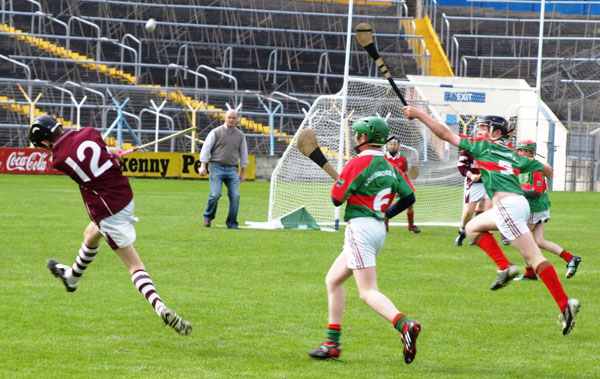 Philip McCormack scores a beautiful point from an acute angle!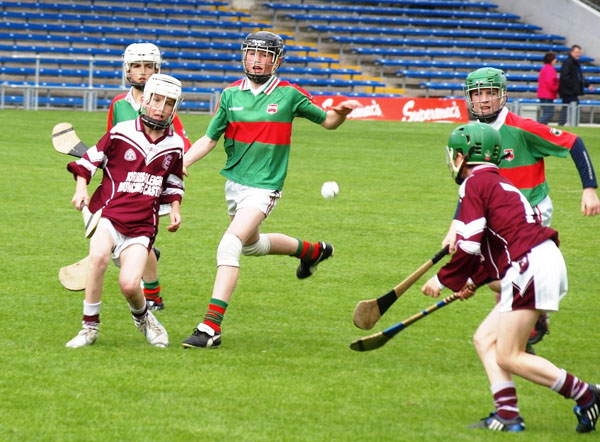 Shane passes a nice ball to Jack in a display of great teamwork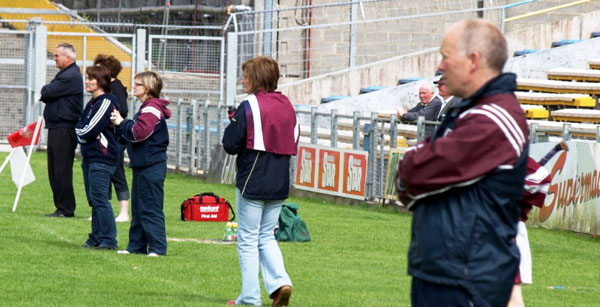 Anxious moments from the sideline for our boys supporters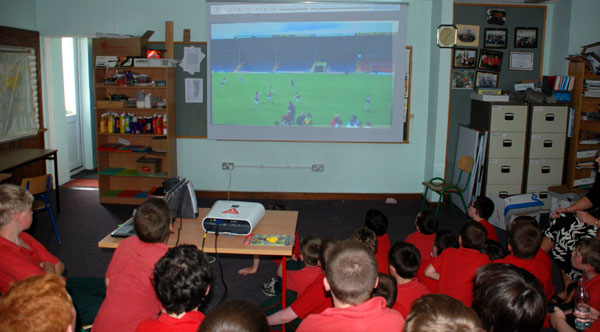 The Pupils of St. Patrick's Boys N.S. watch the DVD of the County Final hoping for a different result second time round but 'twasn't to be!
Makin' hay while the sun shines!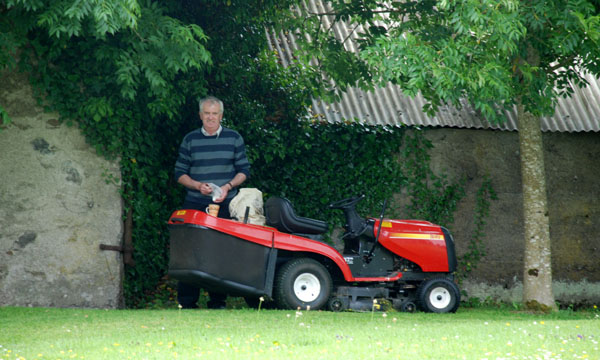 Dan Madden parks up his silage harvester in the meadow behind the church as he takes time out to have a nice hot cuppa tea!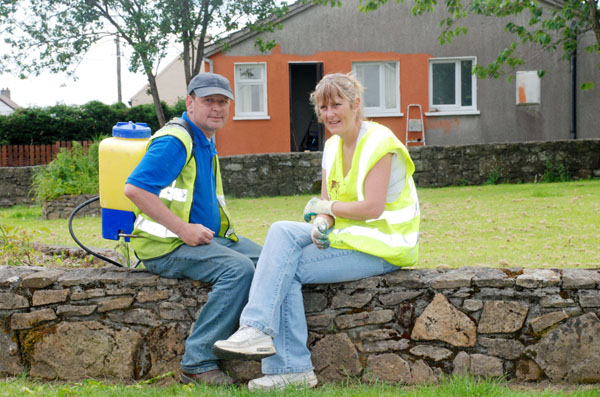 Patrick Ryan and Mairead Beresford take a breather from their work in Mount George
In our summer style!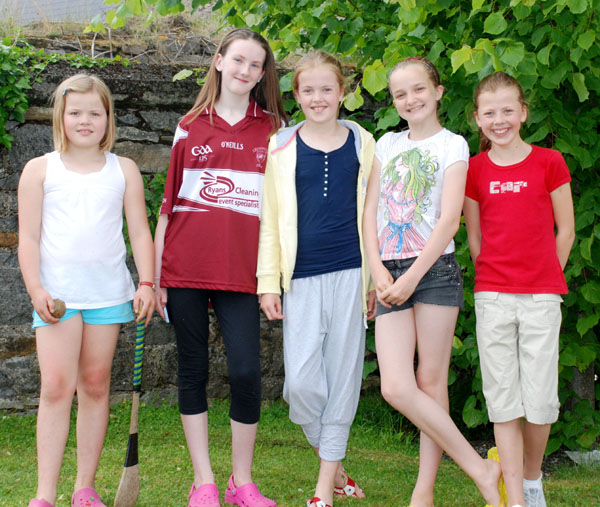 Avril, Sarah, Emma, Eimear and Lorna in their summer collection
Cricket in Borrisoleigh!!!


The following snippet of history was received from Pat Bracken of Templemore Library. "Now that Ireland have finished, what has been a fairly successful showing, at the Twenty-twenty Cricket World Cup in England, an account of a cricket match between Borrisoleigh CC and Fantane CC may interest readers of Borrisoleigh.ie. The match took place on 7 July 1878 on the grounds of the Fantane club, where the Borrisoleigh team emerged easy winners, by six runs, with an innings to spare, after a match which was watched by a large attendance. The star of the game was Thomas Murray, for the Borrisoleigh club, with T. Delaney also excelling in batting for the Borris team."
Marian Hall Lotto

23/06/09
Numbers: 6, 18, 20, 24
No Winner
No Match 3
2 Name Draw @€75 each
Eileen Kelly, Templetuohy
Ann Delahunty, Templetuohy
Next Weeks Lotto Jackpot
€3,900
Pic of the past……down memory lane
Back: Din O'Dwyer, Seamus Hynes and Joe Prior
Front: Jim Stapleton and Séan Kenny


Your Website Needs You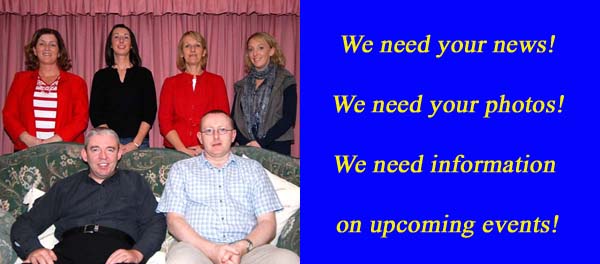 Website Committee: Noreen Fahy, Margaret Cowan, Marie McGrath, Aileen Óg Groome, Michael Barry and Enda Ryan
Many thanks to all those who contributed photographs and news items for this weeks current news. Well done!


Send your email to
info@borrisoleigh.ie
Also if you like what you see and want to leave a comment, remember to use the Guestbook!