Presentation Night at St. Joseph's


The All-Ireland Junior B Camogie Champions 2009

Back l-r: Moira Ryan, Templederry, Therese Cahill, Coach, Edel Ryan, Templederry, Katie O'Meara, Killea, Teresa Ryan, Borrisoleigh, Geraldine Kelly, Gortagarry, Claire Ryan, Gortagarry, Elaine Murphy, Templederry, Karen Kenny, Borrisoleigh, Miriam Dunne, Borrisoleigh, Louise McLoughlin, Templederry, Michelle Duignan, Coach, Maria Ryan, Silvermines. Front l-r: Julie-Anne Bourke, Toomevara, Karen Purcell, Drom-Inch, Vivienne Gleeson, Templederry, Aoife Ryan, Gortagarry, Niamh O'Donoghue, Burgess, Nicole Walsh, Borrisoleigh, Willie Ryan, Tipp Senior Hurling Captain, Moira Ryan (Capt.), Gortagarry, Regina Cleary, Toomevara, Michelle Ryan, Gortagarry and Sheila Ryan, Gortagarry.


An evening of jubilant celebration was held of Wednesday 6th May in St. Joseph's College to honour our newly crowned All-Ireland Champions after their recent victory over St. Patrick's High School from Keady in Co. Armagh. The coaches paid glowing tributes to the girls as a group of exceptional young women who carried themselves with great skill and athleticism throughout the campaign. They have a wonderful sense of team spirit and positive attitude at all times in their training and in the way they conduct themselves in their sport. The school body and the various communities from where the girls from are justifiably proud and are thanked most sincerely by the team for all their support.
History has been created by this victorious team and memories have been created that will be spoken of for many a year to come. A special word of thanks was extended to Mr. O'Shea for hosting the event, to Willie Ryan, past pupil and to Sean O'Shea for his unstinting support. The work of the local camogie clubs was highly praised and acknowledged by Therese Cahill in her speech.
Camogie is on the up and up in the College and this was evidence by further awards to the U16 and a half Munster Blitz Champions who also received their medals on the night. Well done to all concerned.

Sharing the glory!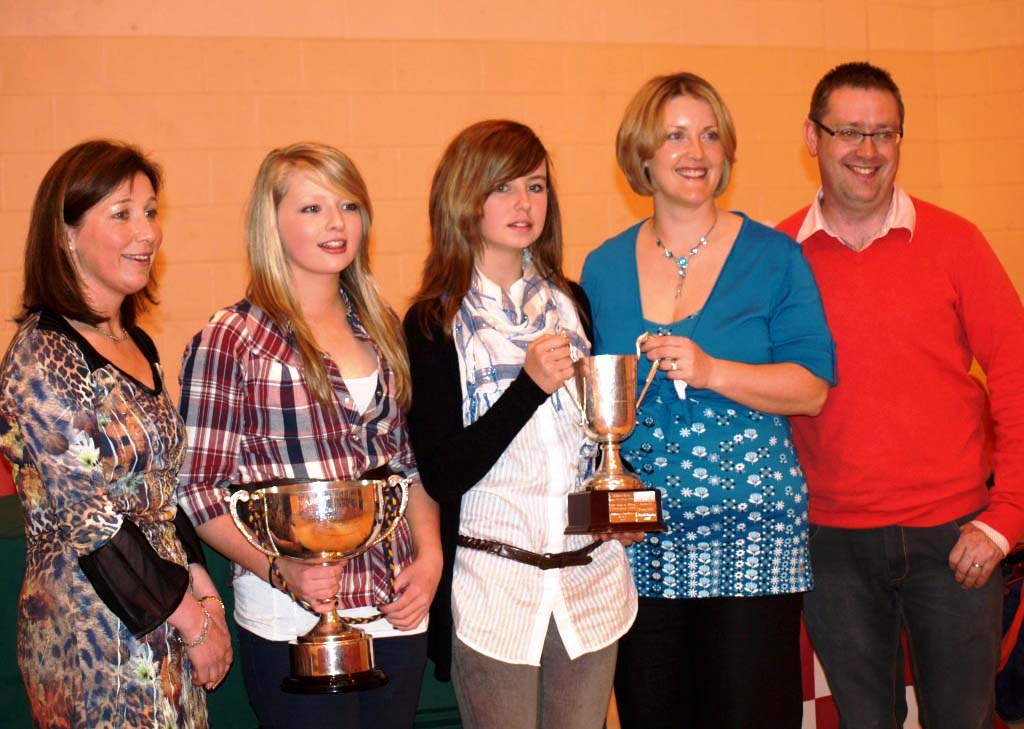 Therese Cahill, Moira Ryan, Nicole Walsh, Michelle Duignan and Sean O'Shea with the Munster and All-Ireland Trophies

Thank you!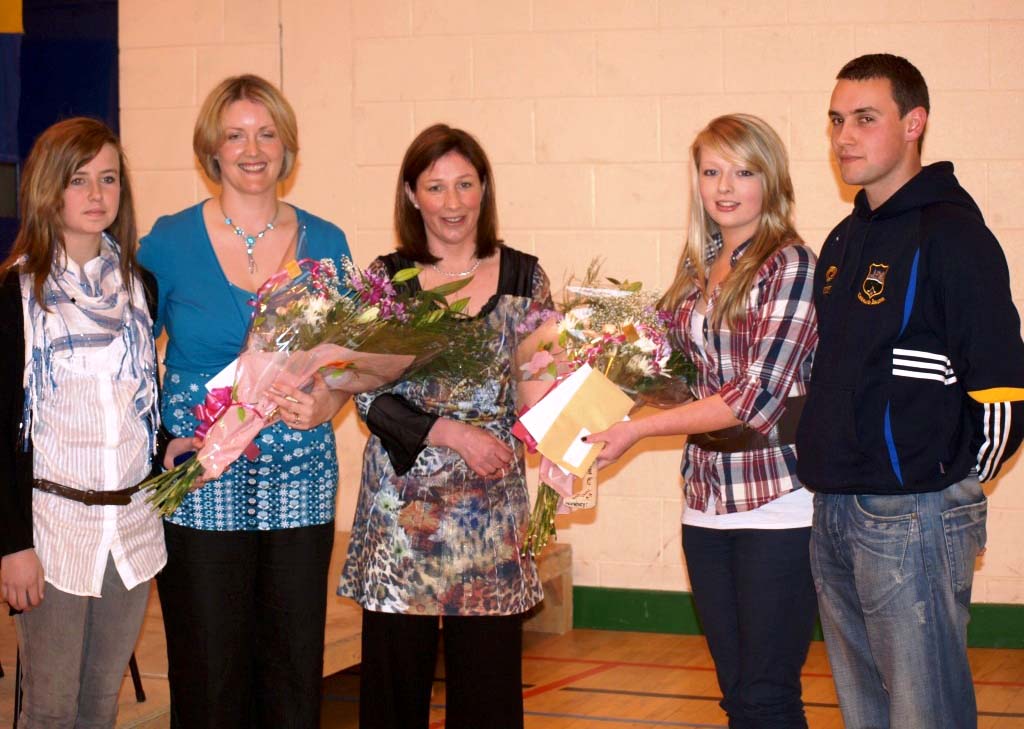 A presentation was made by the captain and vice-captain to the coaches and Willie Ryan

Smiles and Silverware!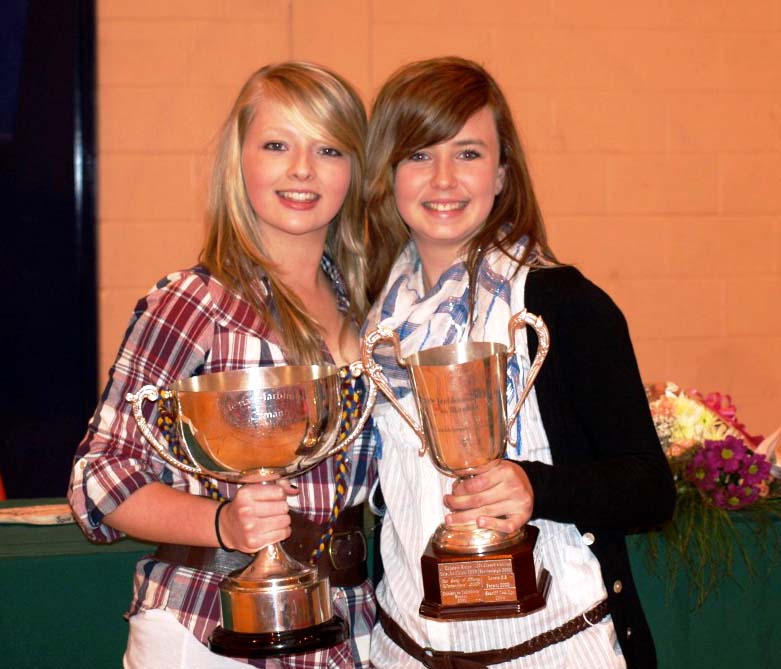 Moira and Nicole show off the much-coveted trophies

Well done!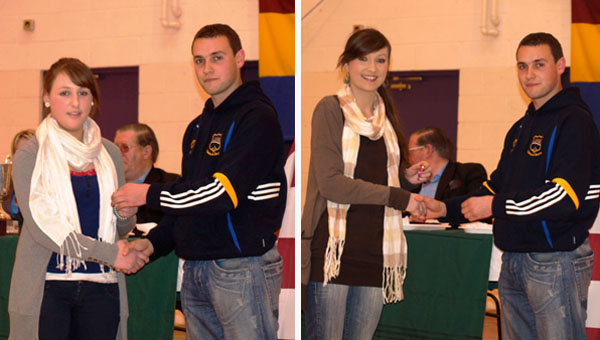 Niamh McGrath and Eimear Stapleton are congratulated by Willie Ryan

Principals, Captain and Coaches!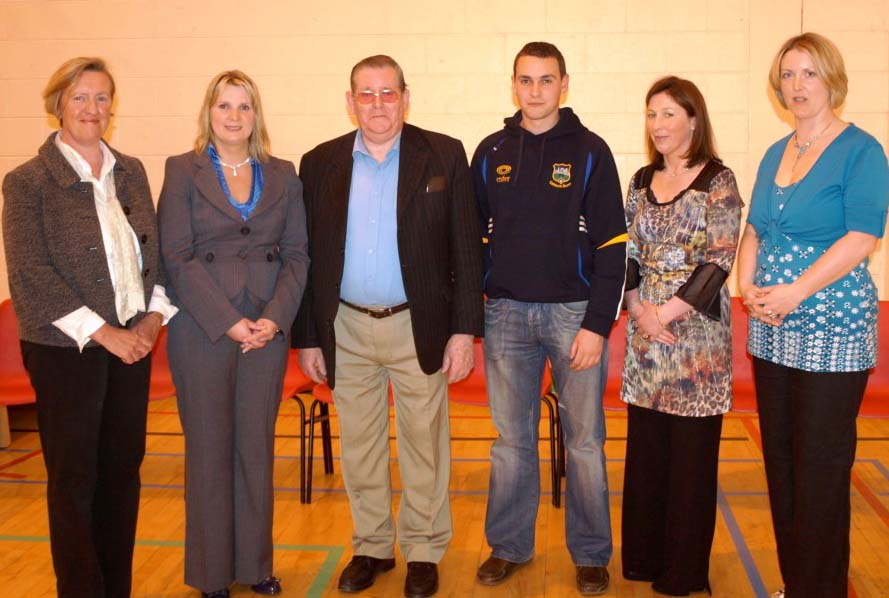 Alice Regan, Deputy Principal, Caroline Hogan, newly appointed Principal, Padraig O'Shea retiring Principal, Willie Ryan, Tipp Captain, Therese Cahill and Michelle Duignan, Coaches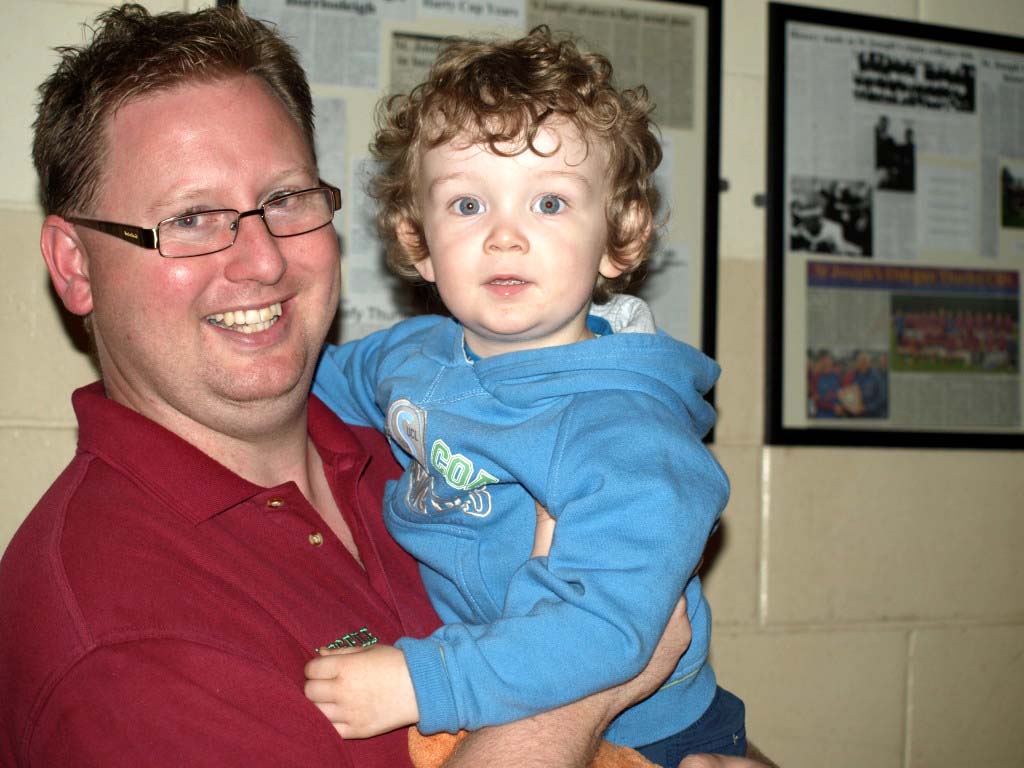 Pat Crowley and his son Stephen – a budding footballer following in his daddy's footsteps!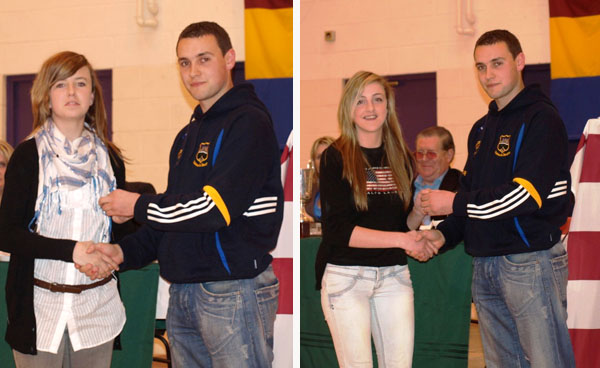 Nicole Walsh and Teresa Ryan receiving their medals from Willie Ryan

Thanks lads!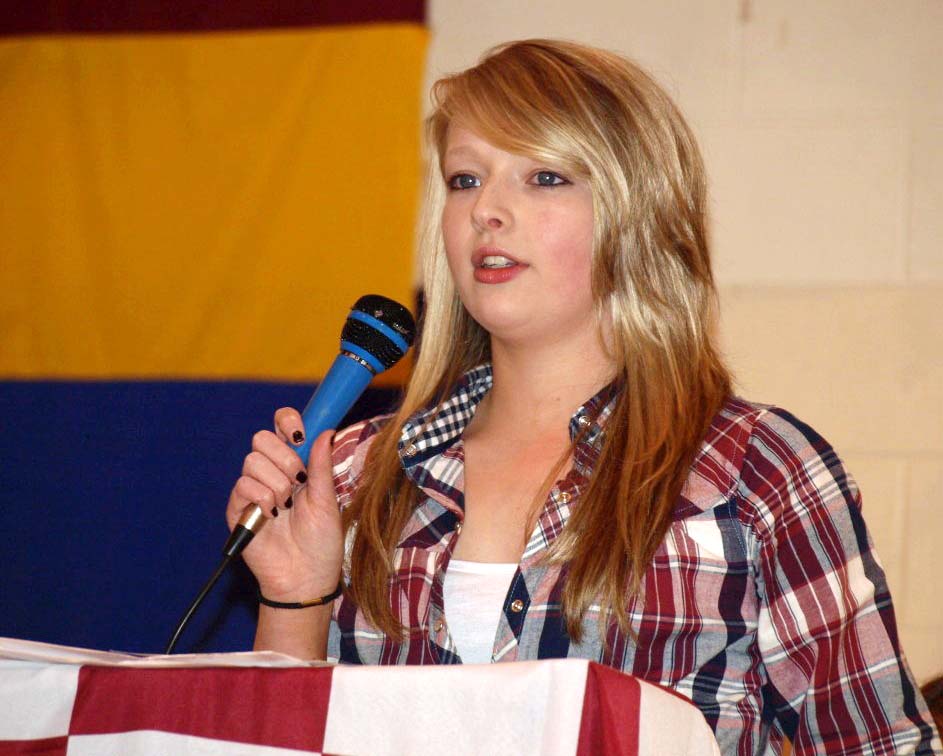 Moira Ryan (Capt.) rallying the troops for next year's campaign


St. Joseph's Young Priests Society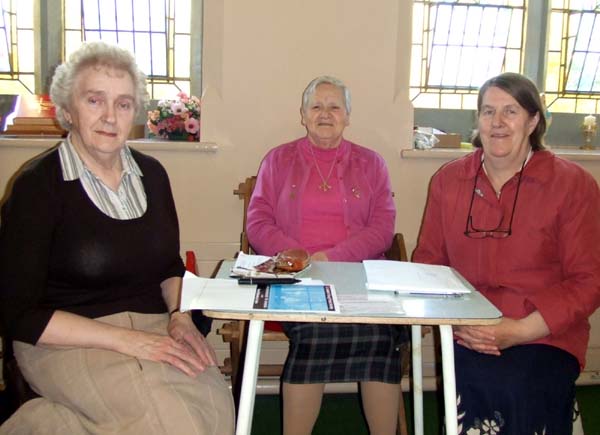 Mary Lanigan-Ryan, Biddy Young and Mary Kiely at a recent meeting of the Borrisoleigh Branch of the St. Jospeph's Young Priests Society. They will be running a bus to Knock on Saturday June 27th. Further details to follow. The Branch holds its meetings on the first Tuesday of each month in the Parish Church Sacristy after the 10.30 morning Mass. New members are always welcome.


Tipp v Kilkenny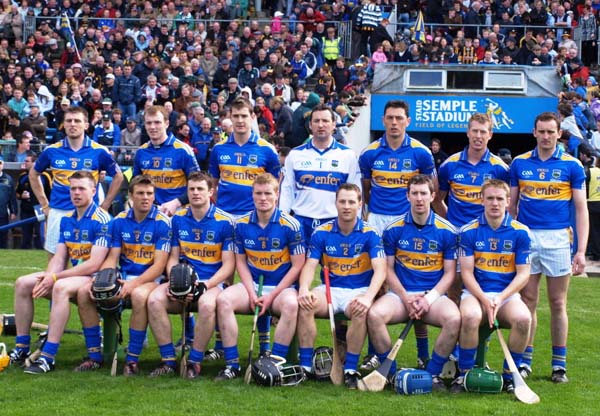 The Tipp Team that gave Kilkenny a good run for their money at Semple Stadium on Sunday 3rd May last

Going for the high ball!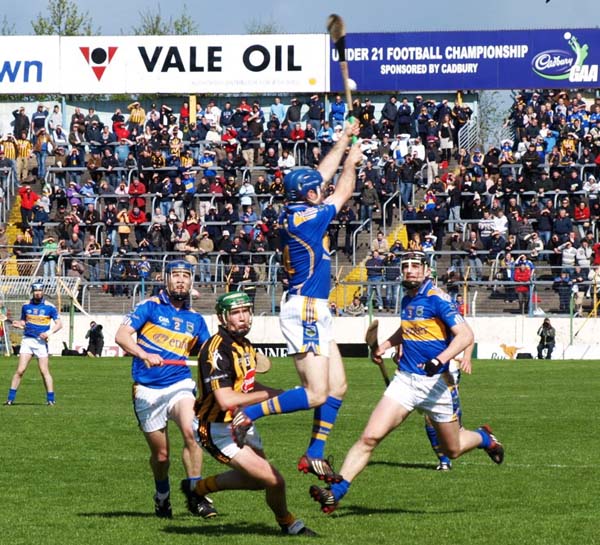 Paddy Stapleton (no. 2) gets stuck into the action!

Brendan keeping an eye on the ball!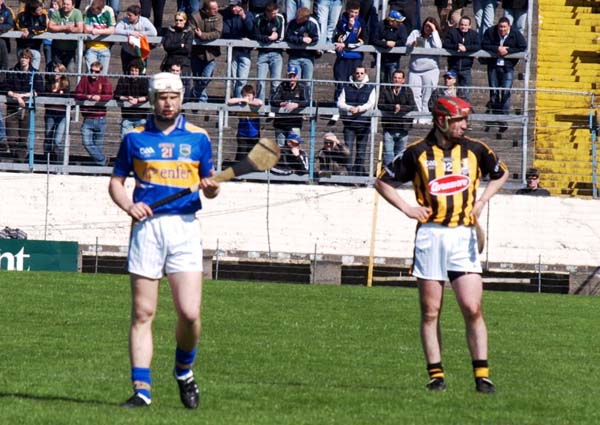 Brendan Maher doin' his thing at Semple Stadium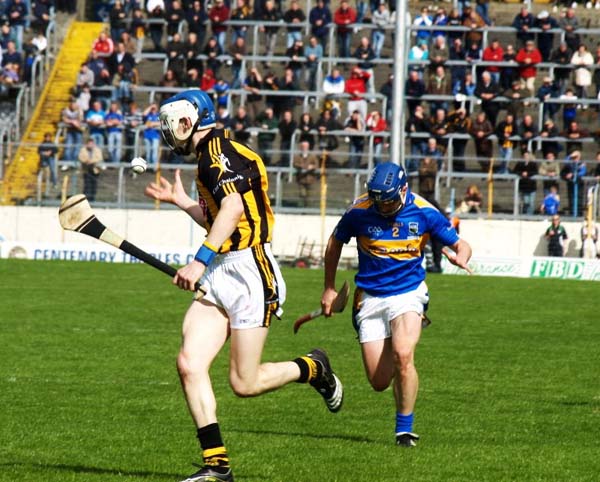 Paddy never gives up!
Our Man the Doc!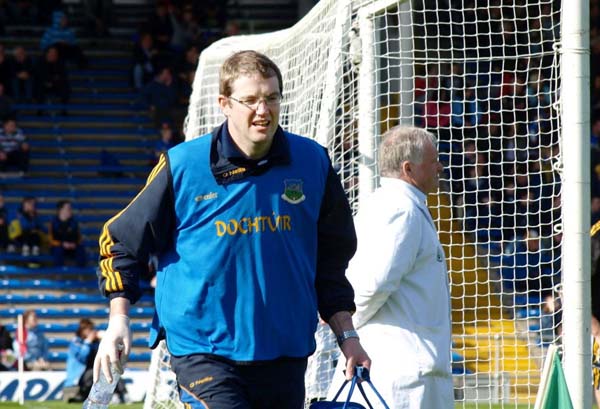 Dr. Kevin Delargy (Team Doctor) with a serious look of intent at the Tipp – Kilkenny clash at Semple Stadium on Sunday 3rd May last

Tipp's Keeper Kieran!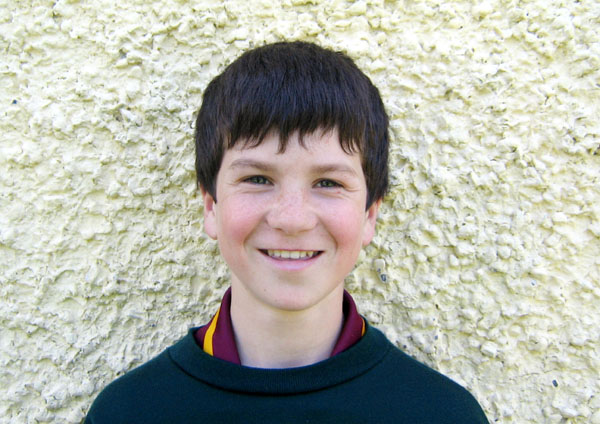 All in St. Patrick's Boys' National School would like to congratulate Kieran Maher, who has been chosen to represent Tipperary in the Hurling Primary Game. Despite stiff competition, within the school to begin with and further on during the trials, Kieran emerged the choice for the position of goalkeeper for the Tipperary team. Well done Kieran!!!
Greetings from Brazil!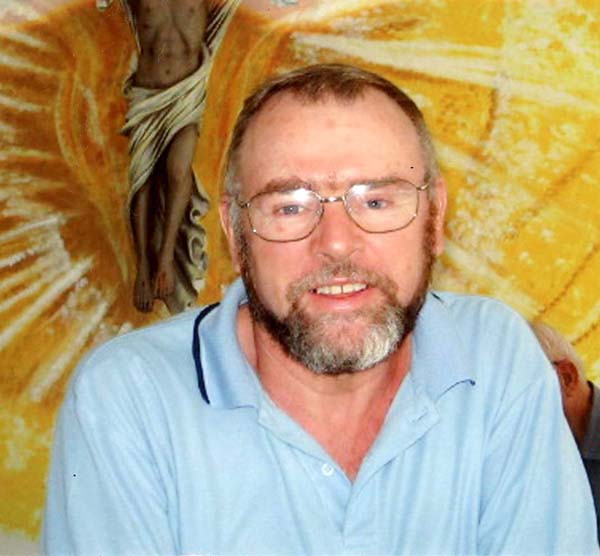 Fr. Matt Ryan – 25 years ordained!
We are happy to send best wishes to Fr. Matt Ryan in Brazil who celebrated his 25th year of ordination during recent months. He was ordained in Marionella Dublin on June 6th 1983 and celebrated his First Mass in Borrisoleigh on June 7th. The photos included here were sent to us by Fr. Matt who is a regular visitor to our website, and they capture a flavour of his part of the world and his work there. He is quick to thank everyone who supports his missionary work, adding that the proceeds raised are being used to alleviate the suffering of some of the poorest people. Another difficulty is the provision of safe drinking water which is an ongoing problem that he and many others are trying to overcome.
Children's Day!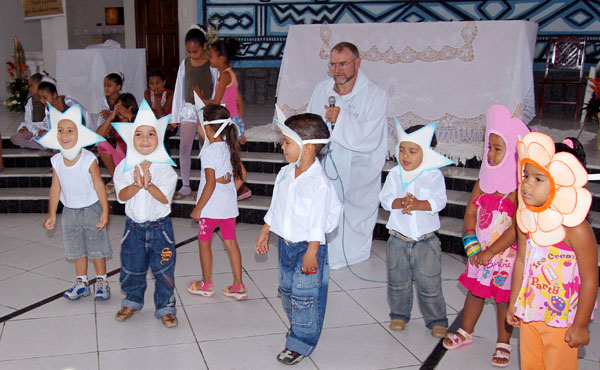 Children with happy faces dance during a special Children's Day Mass in Fr. Matt's parish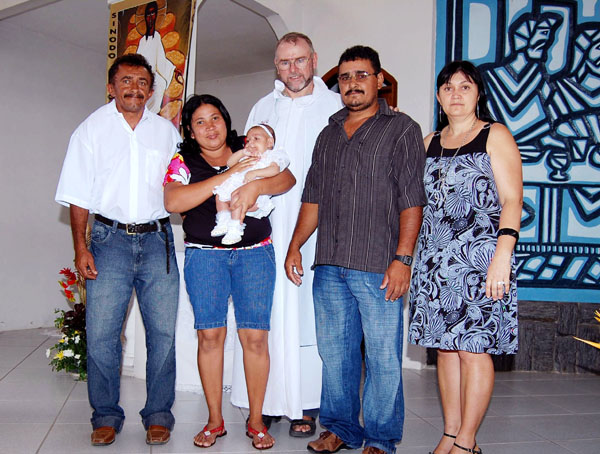 Fr. Matt with some of his parishioners on the occasion of a baptism

Scór na bPaistí a la Brazillian style!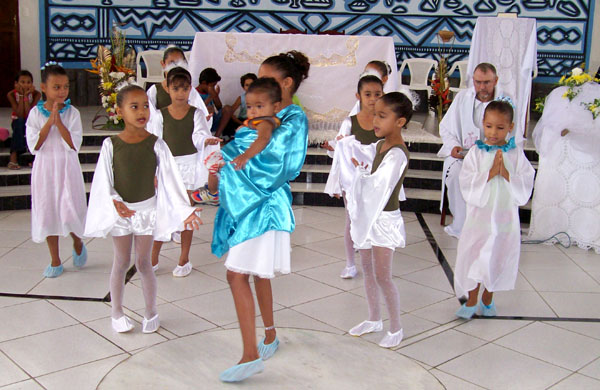 A liturgical dance during Children's Day Mass

Battle of the Bikers from Borris and Brazil!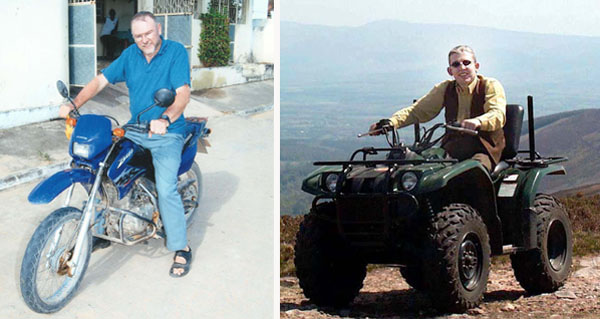 Different strokes for different folks!
Fr. Matt on his two wheeler while Fr. Michael is more easily balanced on his four wheeler! It's just as well that they are on different continents or the competition would be fierce! Fr. Matt only recently purchased this new mode of transport which replaces an older clapped out model! . He credits the generosity of his friends at home here in Borrisoleigh and Templederry for being able to acquire his new bike which will enable him to do his work more easily, allowing him to make his visits to rural communities, often on very bad roads. Perhaps we should send our Council workers over to do a resurfacing job like we had done here at home recently, but be warned there would be diversions!!!.
Drugs Awareness Talk at the Abbey Court Hotel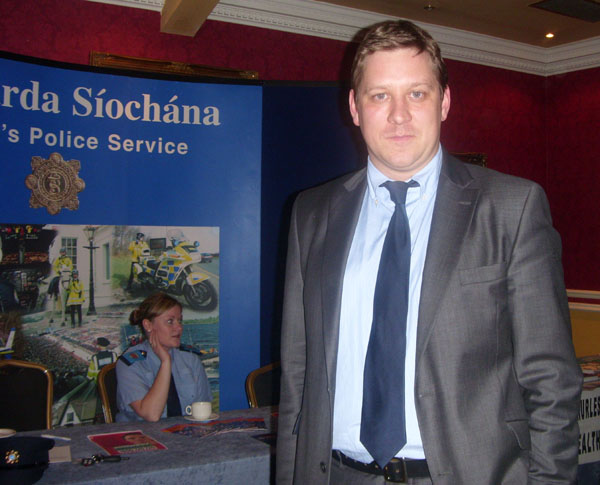 Sergeant Seamus Maher, Divisional Drug Unit, pictured at an information evening at the Abbey Court Hotel, on May 7th last at which he spoke on the issue of Facing up to Alcohol and Drugs . Seamus is a native of Cullohill, Borrisoleigh.
Parish League in the Park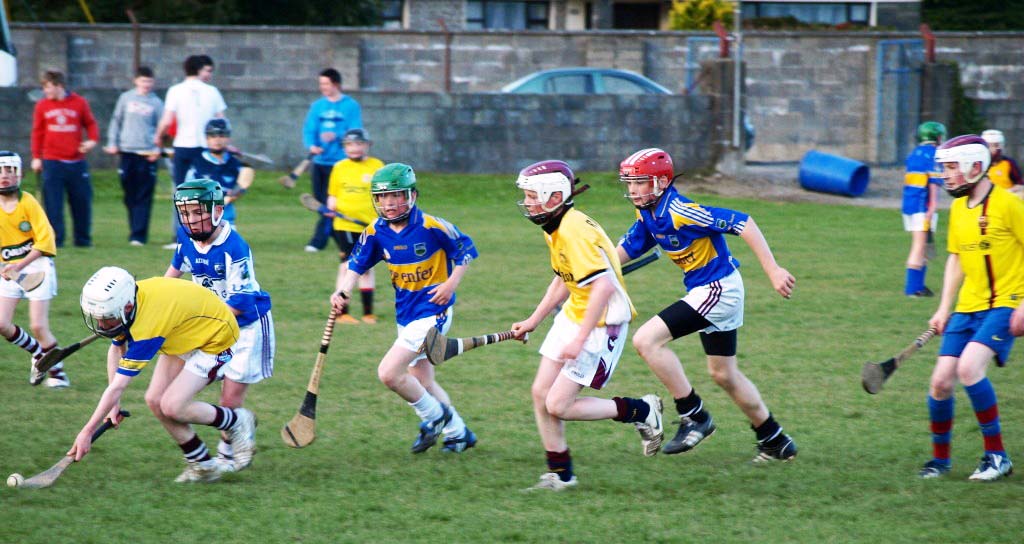 Shane Kenny wins possession of the ball at the start of the Parish League which got under way recently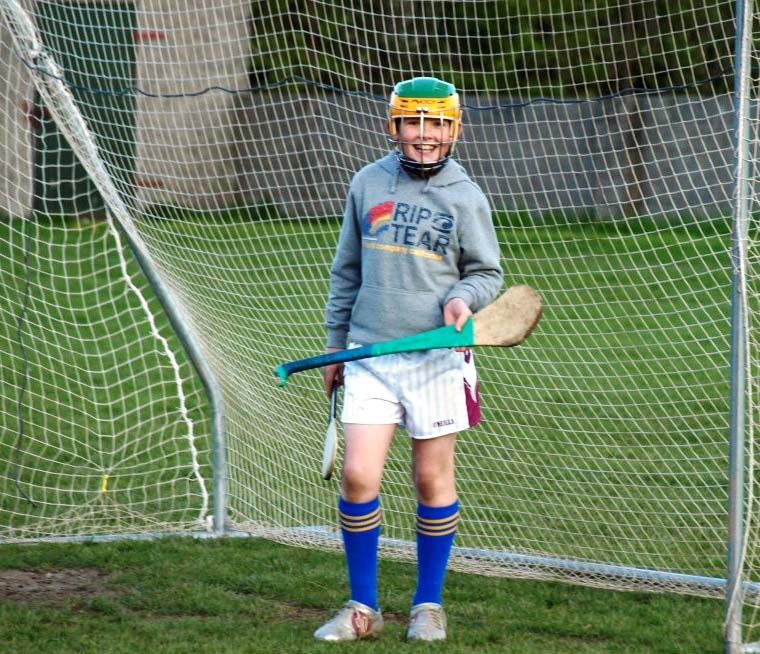 Gerry Kelly, the two handed goalie, happy manning his line!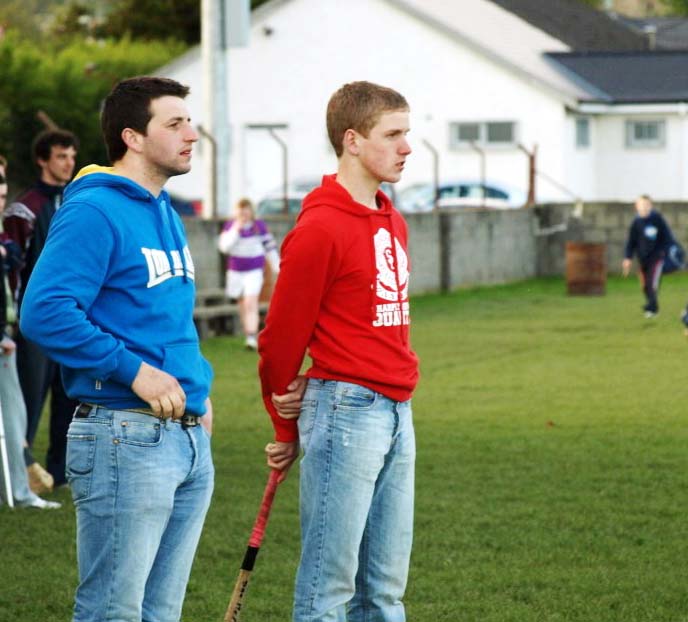 David O'Connor and Dan McCormack (Team Managers) keeping an eye on their players from the sideline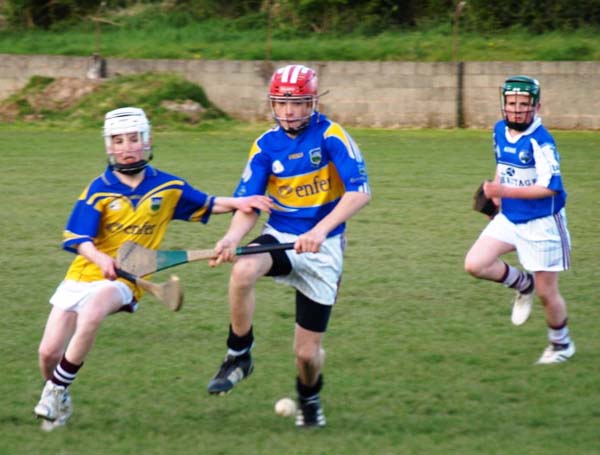 Shane Kenny and Sam Devaney in battle for the ball with Declan Ryan looking on

Marian Hall Lotto

12/05/09

Numbers: 3, 10, 14, 17

No Winner
2 match 3 winners @ €75 each

Mary Williams, Errill
Cissie Walsh, Roscrea

Next Weeks Lotto Jackpot

€3,000


Pic of the Past… down memory lane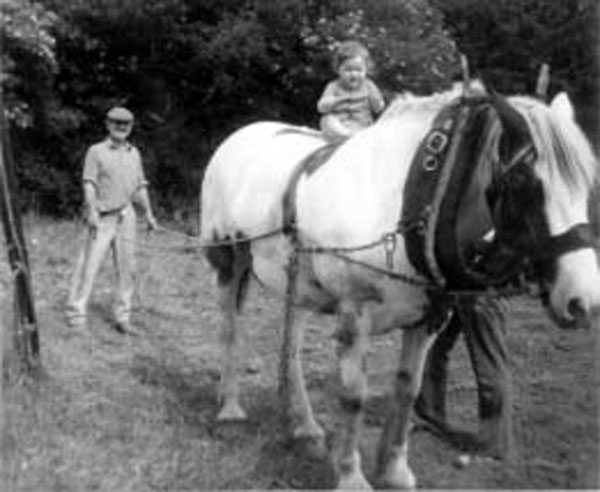 John Delaney of Rathmoy with his grandson John on the horse

Your Website Needs You!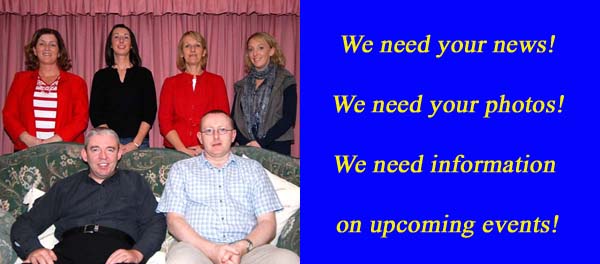 Website Committee: Noreen Fahy, Margaret Cowan, Marie McGrath, Aileen Óg Groome, Michael Barry and Enda Ryan

Many thanks to all those who contributed photographs and news items for this weeks current news. Well done!

Send your email to: info@borrisoleigh.ie

Also, if you like what you see and want to leave a comment, remember to use the Guestbook!