National Mastermind Title for Clodagh Macra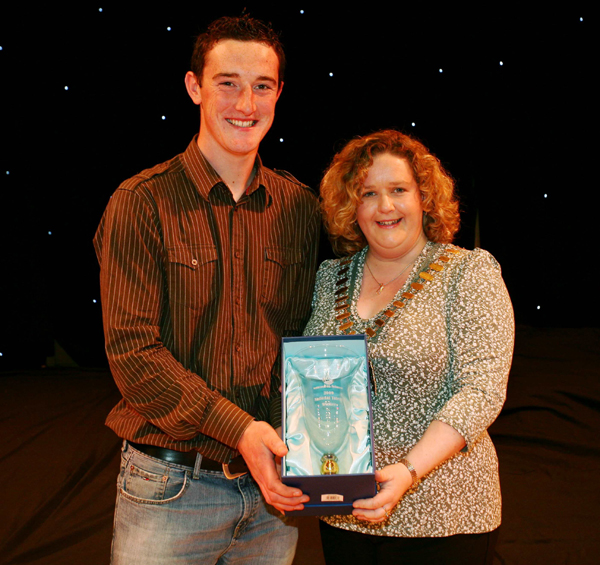 Martin receiving his prize from Macra National president, Catherine Buckley
Huge congratulations to Martin Ryan, who won the Mastermind competition in the National Concert Hall in Dublin last Sunday, making this the second national title for Clodagh this year! The mastermind is part of the National Talent competition, which is celebrating it's 25th year, and it was certainly a most entertaining night. Martin was a clear winner with 29 points beating the three other competitiors from Meath, Cork and Cavan. The mastermind consists of two 90 second rounds, a specialist round, which was Irish History for Martin, and a general knowledge round. It was all even after the first round, but Martin had a great second round answering 16 questions correctly. He was the only entry from Tipperary and it is the first time that Clodagh have won a title in the National Talent competition. Celebrations continued afterwards and more are planned later this month in Tipp! Well Done Martin.
Also well done to our volleyball team who were not as successful in the national round in Kilkenny the previous week.
Congratulations Martin and well done!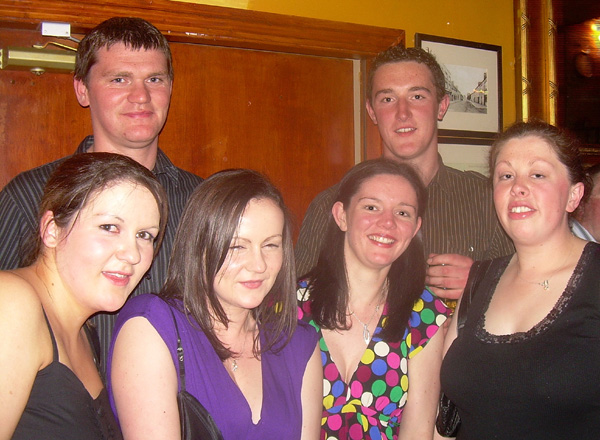 Martin celebrating with some of his supporters
Happy Birthday Borrisoleigh.ie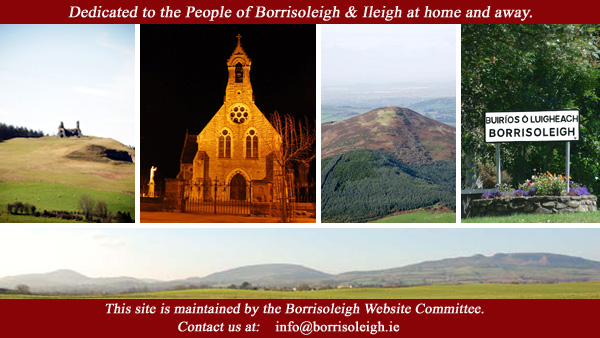 Believe it or not our website is now one year old. Last year on May 1st we launched www.borrisoleigh.ie and thanks to the work of the local working committee we have managed to keep our 'baby' alive during the tender months of its infancy.
The feedback as can be seen from our website's guestbook is very positive and we are very encouraged by this. We firmly believe that this site can be of positive benefit to those who log on each week. We want to share the goings-on of our community with everyone who has an interest in Borrisoleigh and Ileigh. We do our best to gather information on a weekly basis and present it to you our readers each Wednesday evening.
If you have any items of interest that you would like to share with Borrisoleigh.ie please get in contact with us. We are only too happy to publish your event or news. Hopefully come this time next year we will be able to report that the 'baby' is still alive and kicking. Maybe by then you will have contributed a story or news item that will forever be stored in our archive section thus becoming a part of Borrisoleigh and Ileigh's recorded history.
21st Birthday Celebrations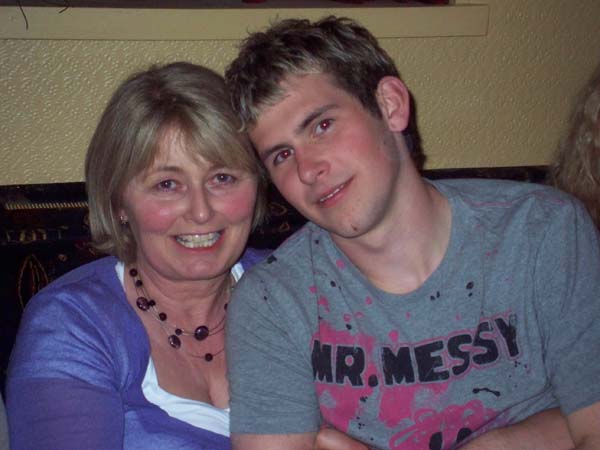 Patrick with his mother Breda
Patrick Ryan of Latteragh celebrated his 21st birthday last Friday night in Stapleton's Bar. A great night was had by all and the crowd danced the night away to the beats of D.J. Zig and Zag. We extend our best wishes to Patrick as he travels across the waters to America on Thursday for three months. Keep in touch.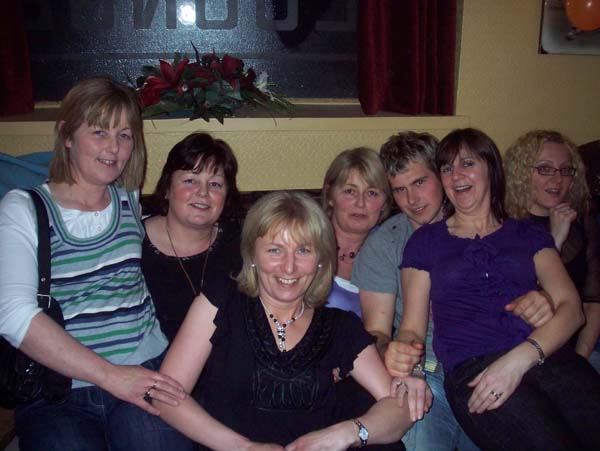 Patrick with his mother and aunties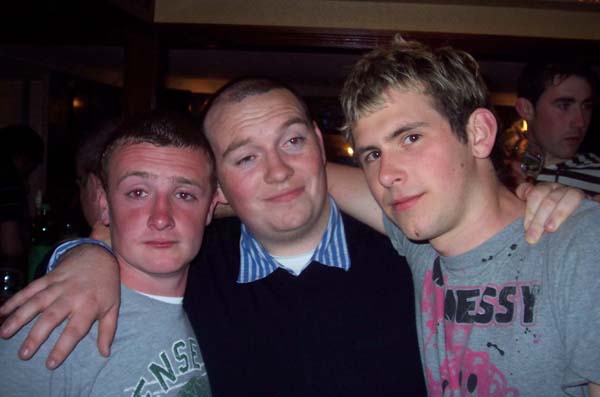 Ger, Rory and Pa enjoying the night

Big Prize Next Time Round


This car could be yours!
The final draw in aid of the Parish Centre will take place in the Marian Hall on Saturday May 30th at 8:45 P.M. This is the big one with the top prize of a Seat Ibiza photographed above. Even if you have not had the chance to buy a ticket to date there is still time to get your name in for a chance to win this fabulous prize. Remember, if you're not in you cannot win! Thanks to everyone who made this fundraising event as successful as it has been. We will be publishing the winners of the next draw as soon as the results become available.


Hurling Parish League 2009

After 2 rounds, the points table is as follows:
Matt Stapleton (Ulster) 4 points; score difference +20
Michael Ryan (Connacht) 2 points; score difference +2
Declan Ryan (Munster) 2 points; score difference -10
Thomas Ryan (Leinster) 0 points; score difference -12
In the 3rd round, Ulster play Connacht and Leinster play Munster.
It should be noted that Leinster can still qualify for the final, by points difference.
By the same token, Ulster are still not guaranteed qualification, because of possible points difference.
So it's all to play for in the 3rd round, which should make it very exciting. So far, the first 2 rounds have been excellent fair, despite some inclement conditions, and have been enjoyed by larger-than-expected crowds.
Best of luck to all 4 teams in the last push to get to the final.
Easter Pony camp

An Easter Pony camp was held in Rusheen during the Easter holidays. A very enjoyable 5 days of fun was had by all.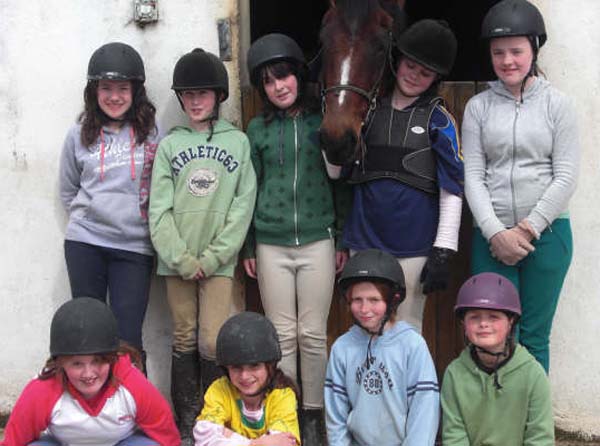 The girls had a smashing time at the camp – not literally though thankfully!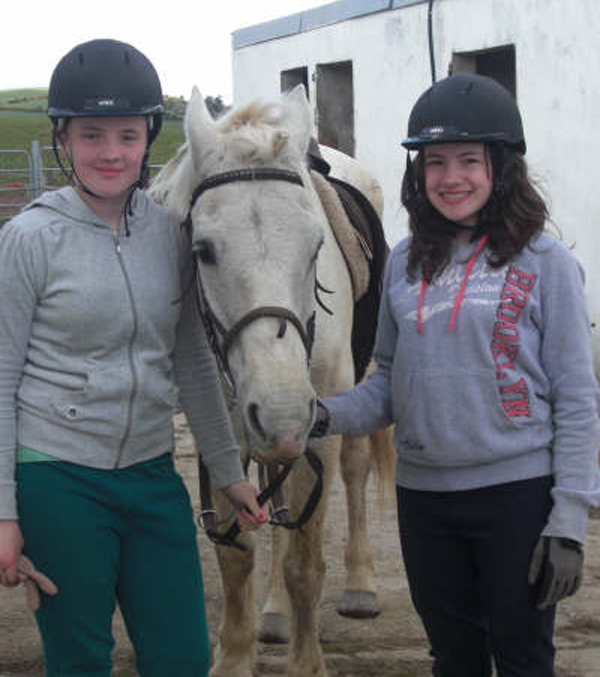 Clodagh and Rachel holding a tight rein.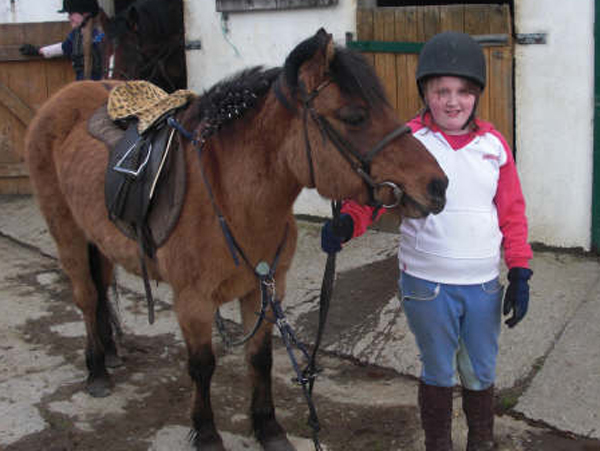 Katie ready for the off!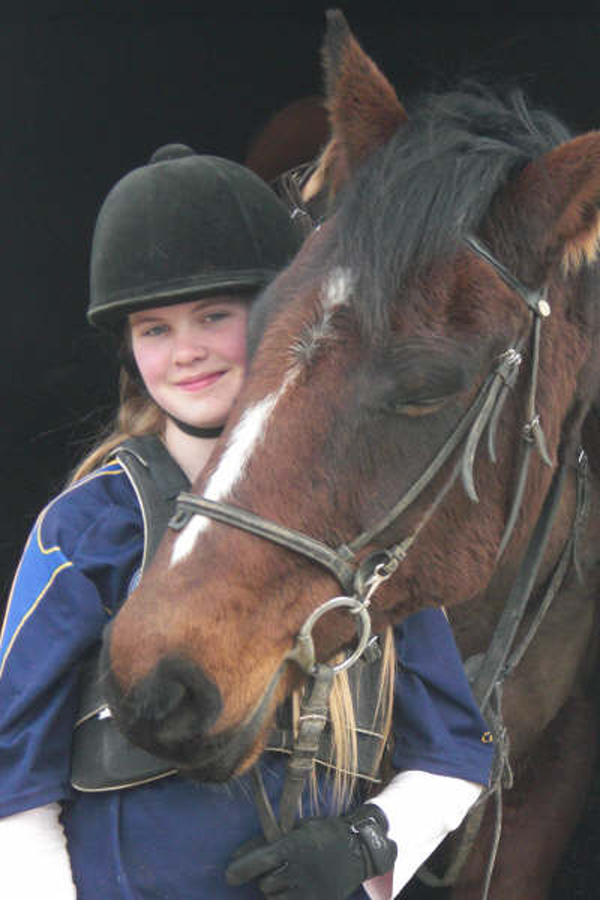 Mary with her horse.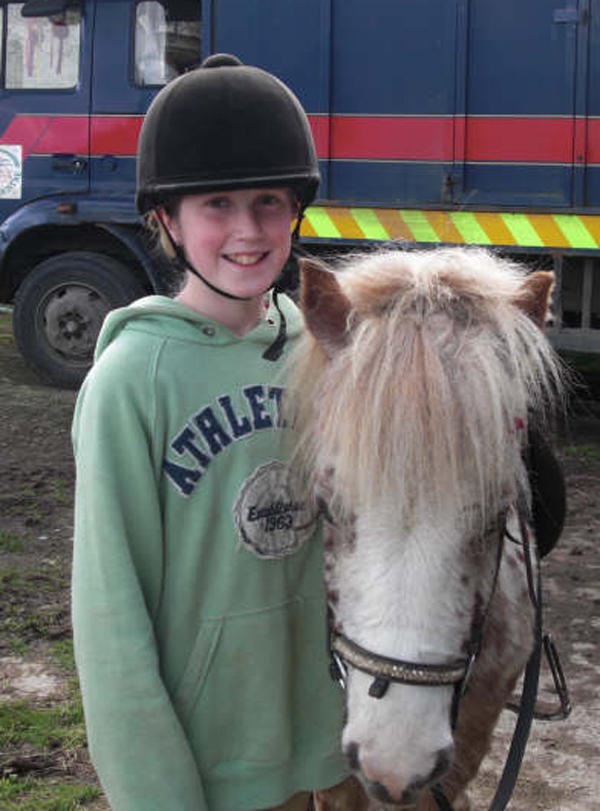 Tara learned new skills at the camp in Rusheen.


The girls practised their skills in the arena.

Eithne In Fighting Form!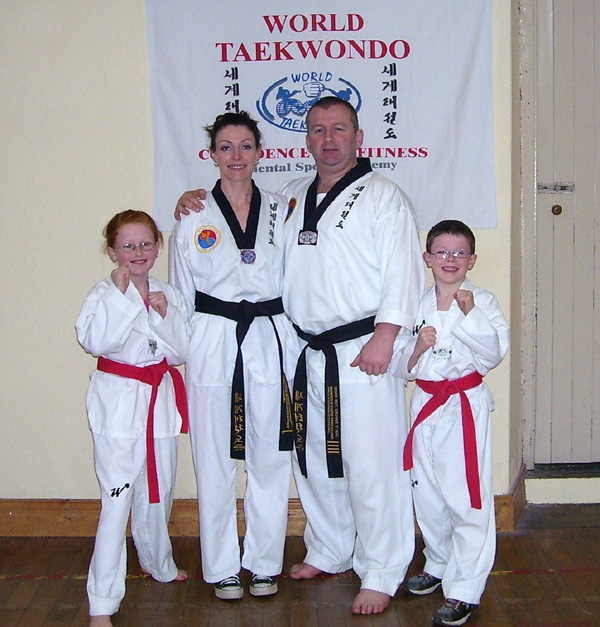 Eithne Kennedy,Tooreigh, Templederry (formerly nee Madden) Glentane, Borrisoleigh is pictured with head trainer Seamus O'Neill after receiving her black belt in World Taekwondo. Also in picture and following in their Mum's footsteps are her daughter Amy and son Liam.

Diocesan History Book for Sale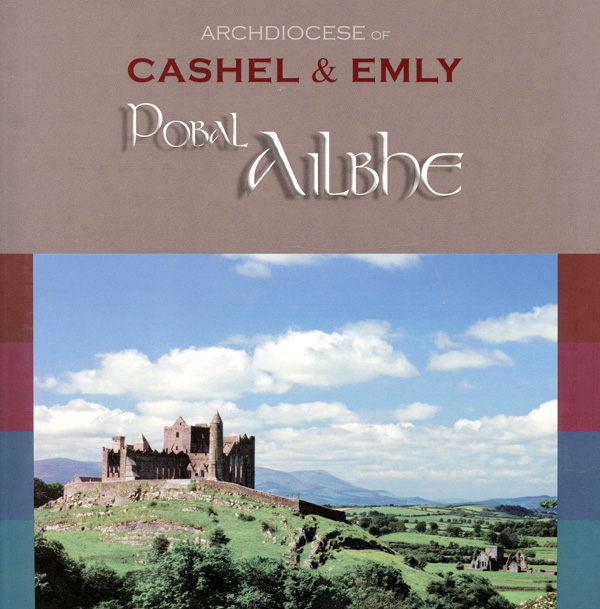 Pobal Ailbhe – A History of our Archdiocese
Pobal Ailbhe
is the title of a recent History Book that gives a comprehensive history of the forty-six parishes of our diocese including interesting information on our Cathedral and St. Patrick's College in Thurles and past archbishops. It is a very colourful production spanning nearly 400 pages with a section on our own parish of Borrisoleigh and Ileigh. The book retails at €30 per copy locally and may be purchased by calling to the Sacristy after any of the daily or weekend Masses. Alternatively,
Pobal Ailbhe
may be purchased through this website for €37.50 which includes the additional cost of packaging and posting. Simply write to
info@borrisoleigh.ie
and we will be happy to accommodate your order.
Lourdes Pilgrmage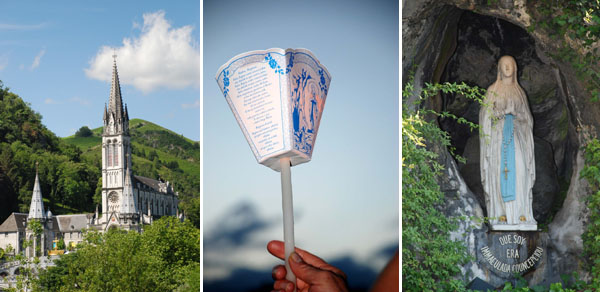 The Cashel and Emly Diocesan Pilgrimage to Lourdes takes place in June. The Borrisoleigh Lourdes Committee will be holding their annual Church gate collection on Saturday and Sunday 16th and 17th May. As this is our only means of meeting the costs involved in sending local deserving cases to Lourdes we very much depend on your generosity and we thank you for the support that you give to this worthy cause.

Some of our 5th yr helpers on last year's pilgrimage

Community Complex Fundraiser



Over the past number of weeks a large committee of members representing the different clubs in the parish have been meeting to discuss the idea of a community complex which is to be situated in the town park. The complex is to encompass facilities for all the different sporting and recreational needs of the people of Borrisoleigh and surrounding areas. Initial discussions regarding the complex have unearthed different obstacles but they have and are being treated with the utmost responsibilty so as to ensure the opinions of any member of any group or organisation are not left out.
Over the next month we hope to have a far clearer picture of what stage the development is at with committe members meeting with members of the Cappawhite Community Complex to assess their methods of building and running such a complex and what problems the have encountered on their way to where they are now.
Our first fundraiser will take place on 31st of May in Young's of The Ragg where a great nights entertainment is gaurenteed with many local bands and DJ's playing through the night. Tickets are on sale around the parish and cost just €20 -a small price for a great nights entertainment. We hope to see you there and we will keep you updated with the goings-on of the development in the near future.
Recycling Bank Overflow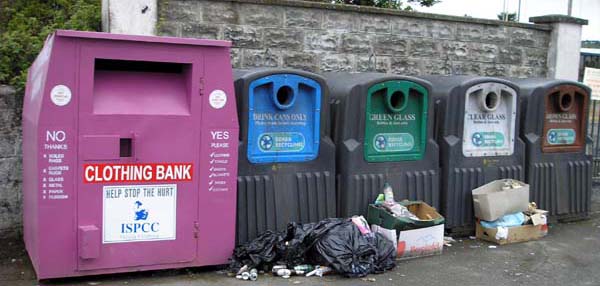 This photo was taken recently of the recycling depot outside the Town Park.

This seems to be a common occurence at the recycling depot. We have had pictures exactly like this one featured before. We appeal to the people of Borrisoleigh to keep this depot tidy. If the bins are full, please don't leave your rubbish.
Information Sought
Hello to you all
I have just come across your wonderful site and I am trying to trace my family history. My grandfather William Barry was born in Borrisoleigh in 1910, his parents were Michael Barry and Nora Bradshaw (I know this as I have his birth certificate). I am trying to trace any relatives which may still be around today. I noticed that in your lovely book (Faces and Places) that there is a fantastic picture of Uncle Tom Barry who I met once as a child.

Any information you could provide would be a wonderful help. My email is Michelle.woodz@sky.com
Borris-Ileigh GAA Lotto
Thursday 30th April
Jackpot: €5,000 (Not won)
Numbers: 10, 19, 23, 26
€50 Lucky Dip winners:
Sean and Miyo Ryan, Ballyroan
Ger Howard, Glenmore, Latteragh
Kevin Walsh, Nenagh
Ita O'Meara, Shanakill, Roscrea
Next draw: Thursday 7th May, in Coffey's Bar
Jackpot: €5,200


Marian Hall Lotto

05/05/09
Numbers: 1, 13, 15, 21
No Winner
2 match 3 winners @ €75 each
Mary O' Donoghue, Cooleen
Nonie Coffey, Ballycommon
Next Weeks Lotto Jackpot
€2,850
Pic of the Past………down memory lane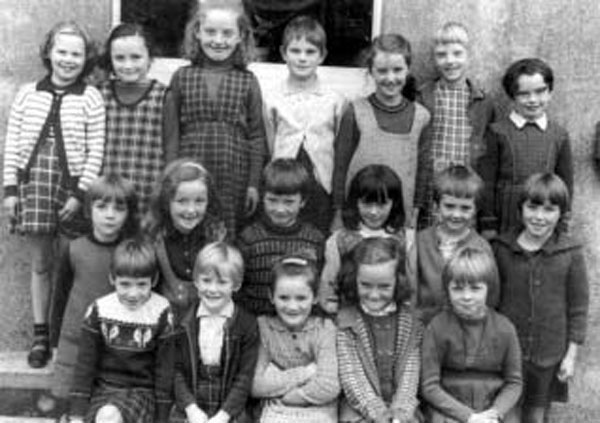 Back: Mary O'Halloran, Nora Ryan, Bridget Molumby, Ann Gleeson,
Martina Kenny, Dolores Kearney and Kathleen McCormack
Middle: Mary Connors, Kay Kenny, Mary Small,
Ann Leahy, Ann Collins and Carmel Boyle
Front: Maureen McGrath, Annette Lennon, Mairead Costello,
Chrissie Ryan and Patricia Walsh
Your Website Needs You!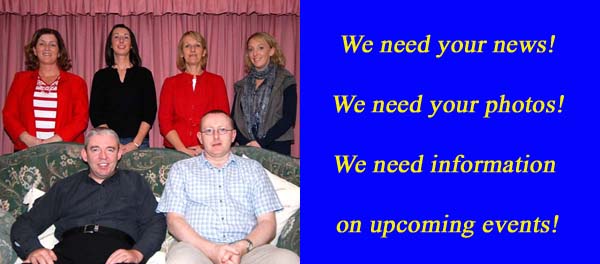 Website Committee: Noreen Fahy, Margaret Cowan, Marie McGrath, Aileen Óg Groome, Michael Barry and Enda Ryan

Many thanks to all those who contributed photographs and news items for this weeks current news. Well done!

Send your email to: info@borrisoleigh.ie

Also, if you like what you see and want to leave a comment, remember to use the Guestbook!