Lookin' Good Denise!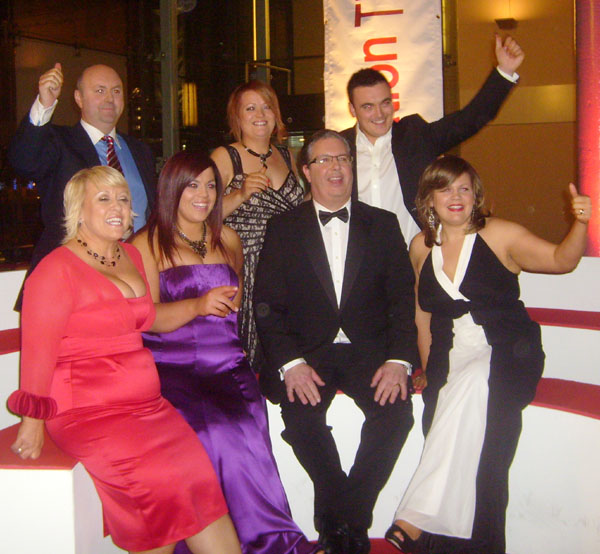 Denise Ryan, Borrisoleigh's representative in the TV series Operation Transformation, with presenter Gerry Ryan and the other leaders in the programme

Denise Ryan, a leader in the television series Operation Transformation has done herself and Borrisoleigh proud in the manner in which she approached and carried out her weekly challenge of losing weight live on TV. As can be seen from these exclusive photos taken at the Customs House Quay Shopping Centre on Tuesday night in advance of the final programme which will air on Thursday evening 26 February at 8:30 p.m. she is looking radiant and happy. We salute your efforts Denise! Well done! We hope that this experience in your life will be the beginning of better and brighter things for you. You have been an inspiration and an example for many people across the country who find it so difficult to keep those dreaded pounds off. But you have shown that with a little support and a lot of effort it can be done. Congratulations on exceeding you target weight loss over the last few weeks. Keep up the good work.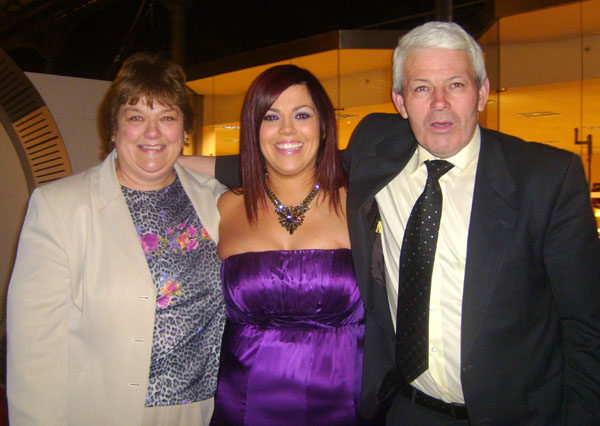 Denise with her mum Mary and dad Tim at the catwalk parade in the Custom's House Quay Shopping Centre

Makin' the men look good!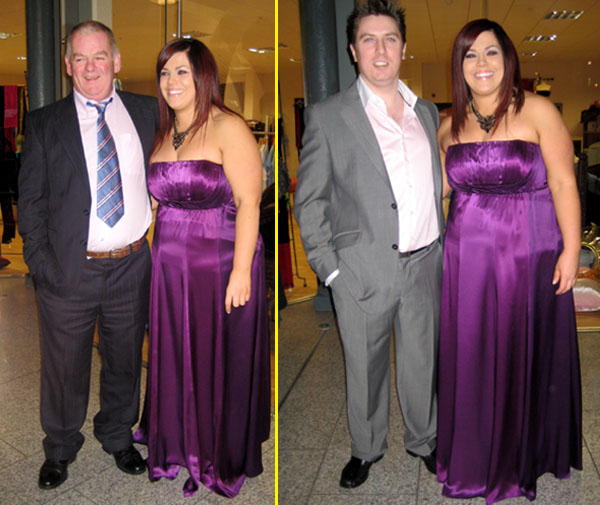 Denise with her uncle Johnny and boss Paul Sheehan

Best Friends!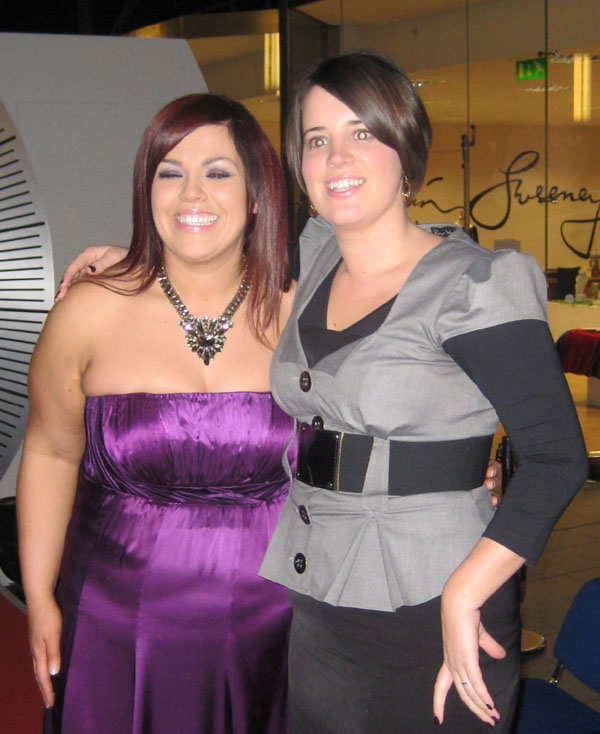 Denise with her friend Karen who was instrumental in getting Denise to become a leader in the Operation Transformation programme. Karen is preparing to get married in September and Denise is to be her bridesmaid, so both women have a lot to look forward to. But remember Denise, rule no. 1 "don't upstage the bride"!

Supporting Denise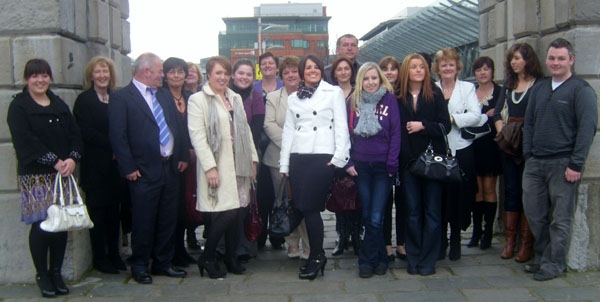 Some of Denise's supporters and friends who travelled to Dublin for the catwalk parde on Tuesday last

Sibling Support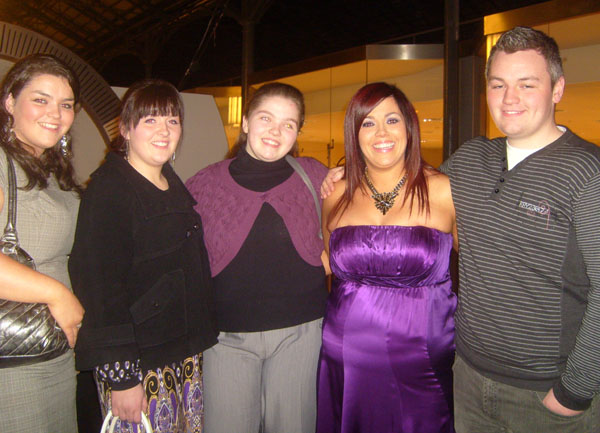 Denise with Eimear, Sinead, Claire and Michael
Watch the final programme of Operation Transformation on RTE1 this Thursday evening 26 February at 8:30 p.m.
Christy's visit down under to Melbourne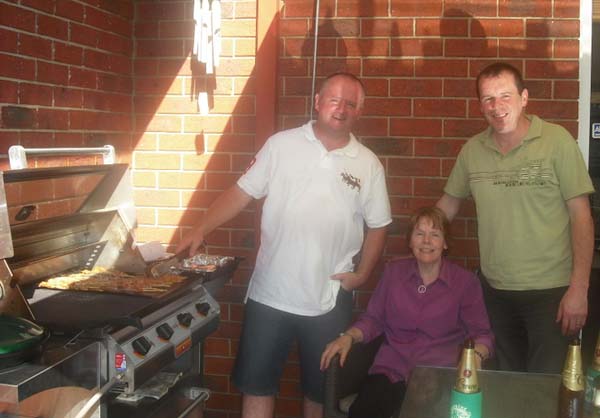 Christy Slattery and his aunt Josephine McGuire (nee Ryan) with Francis Collins on his recent visit to Melbourne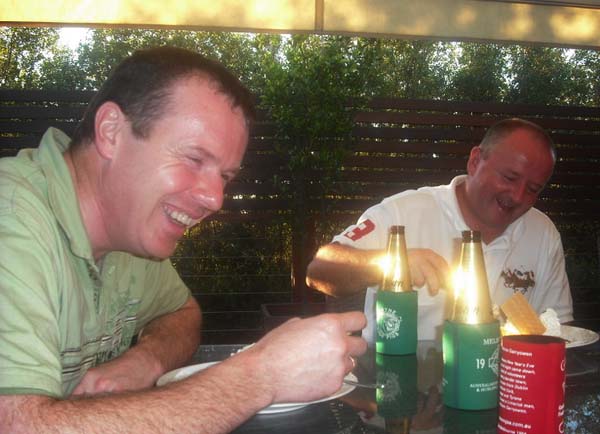 Christy and Francis enjoying the barbeque Francis had cooked for his visitors

Madame Tussauds in London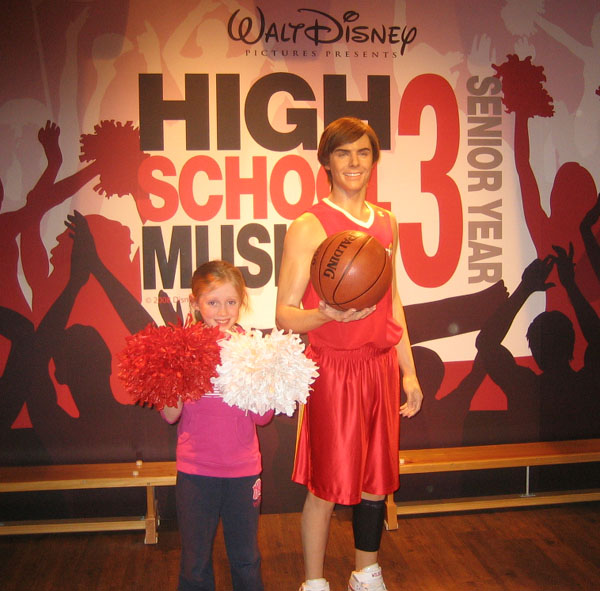 Cliona O'Connell working out in a scene from High School Musical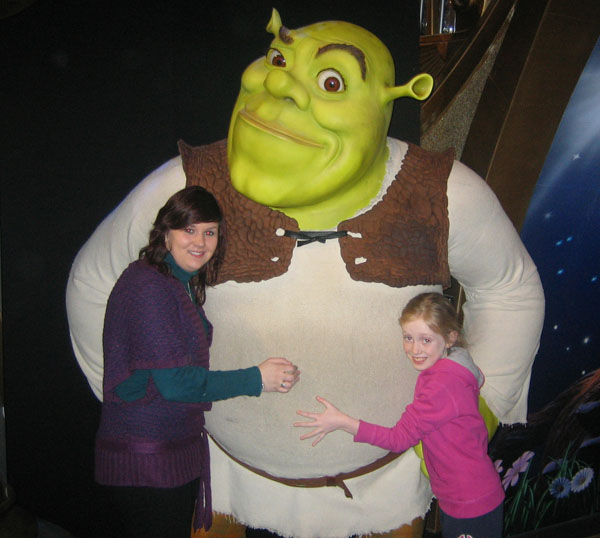 Louise Fahy and Cliona O'Connell giving Shrek a cuddle while visiting Madame Tussaud's Wax Museum
Caution – Men at work!!!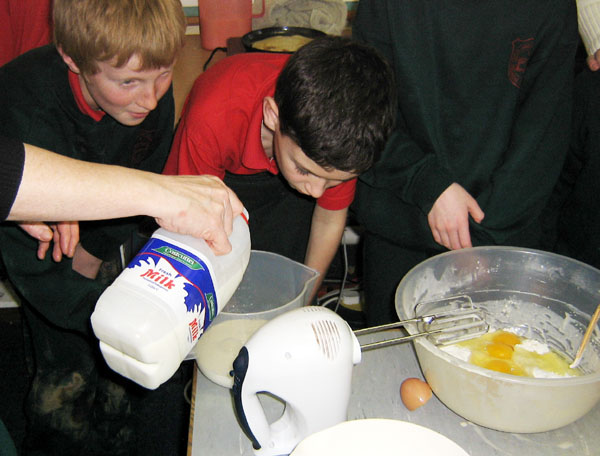 Mathematics in action! We have to measure exactly 500ml!!
The boys of St. Patrick's B.N.S. celebrated 'Máirt na hInide' (Shrove Tuesday) in style as they combined research, writing, measuring and active learning to prepare pancakes for everybody in the school. As is evident from the photographs they also had a lot of fun when they learned how to keep this old tradition alive. It is nice to know that the young men of the house can now give a hand on Shrove Tuesday and give the adults a well-deserved break!
Flippin' the thing!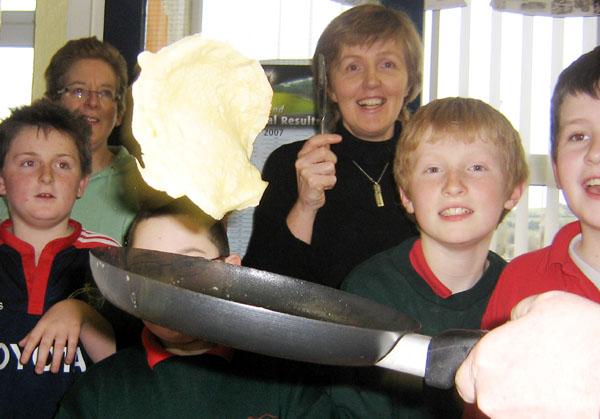 Mrs Murray (with pan in hand) demonstrating her expert pancake flipping skills!

Borrisoleigh Camogie Club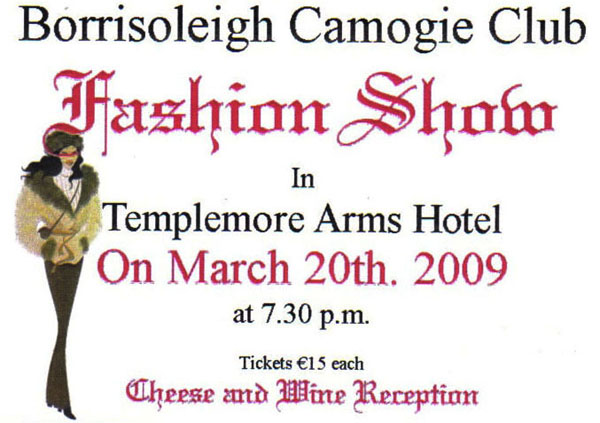 Tickets are available from any of the committee. Your support would be appreciated.

Recent winner of The Irish Examiner Open 750 at Clonmel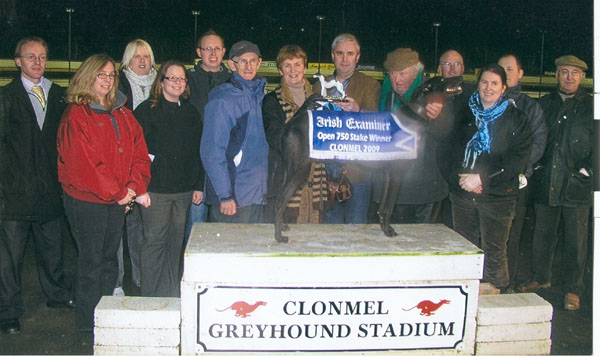 The Greyhound Group Skater was a recent winner of The Irish Examiner Open 750 at Clonmel for Joe and Mary Kenny, Pallas Street, Borrisoleigh. He is owned by Mary Kenny and trained by her husband Joe. He is also the current track record holder for the 700 yards distance at Kilkenny track. He is a full brother to the brilliant Group Rooster who won the Consolation Derby final and also the JJ Casey Open 575yard Stakes in Shelbourne Park.
Smiles at the beginning of Lent in Fantane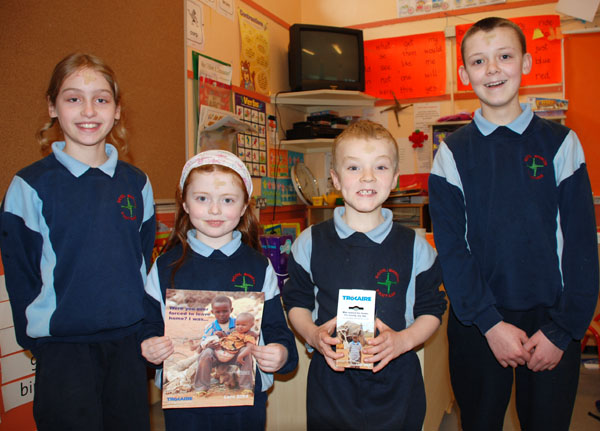 Michaela Scanlon, Leisha Ryan, James Devaney and Stephen Doolan with ashes on foreheads and Trócaire Box in hand – ready for their journey through Lent

"Love is in the air"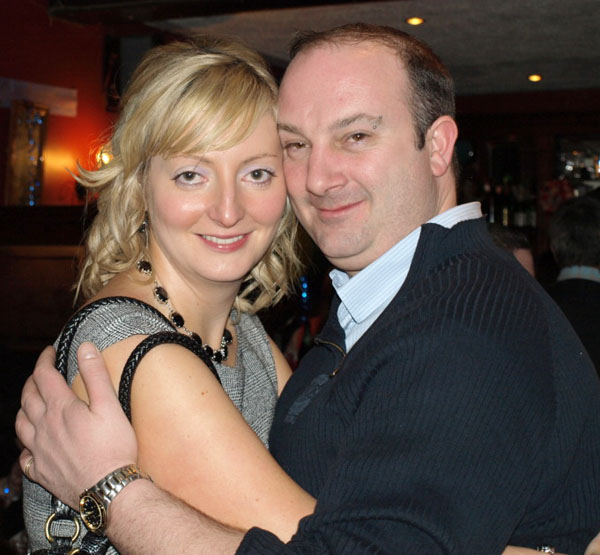 Jimmy Ryan, Chapel Street, Borrisoleigh and Annemarie Delahunty, Templetuohy celebrating their recent engagement
The Bowling Buddies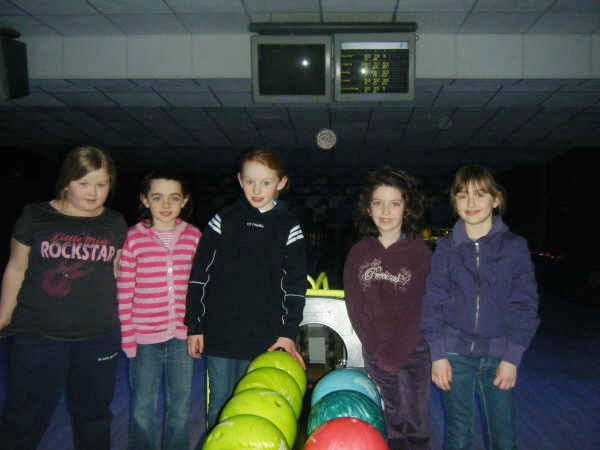 Leah Harkin, Christine Delaney, Kate Delaney, Aoife Max and Ciara Murray who went bowling recently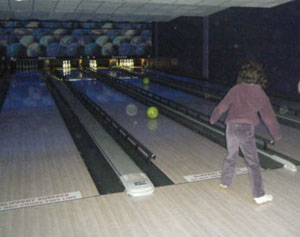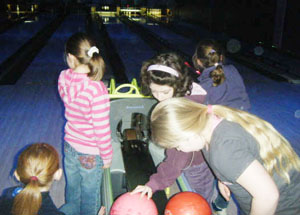 The girls couldn't believe how heavy the balls were and how difficult it was to control them on the lanes.

They are all pro's at getting strikes from playing bowling on the Nintendo Wii. Not so easy here though!!

Upgrading Main Street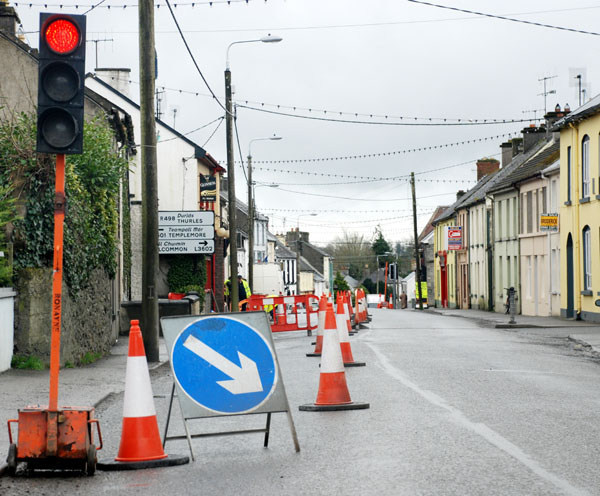 Work underway on the upgrading of Main Street.

A total of €500,000 has been allocated to improve the road surface of the Main Street. Preparatory work has already begun. Unfortunately, there will be major disruptions to traffic for a few weeks and a proposed road closure for four to five weeks. Alternative routes will be put in place for those travelling between Thurles and Nenagh. This will be an inconvenience to many but will substantially improve the road surface and the appearance of our town.
Upcoming Scór na bPaistí Competition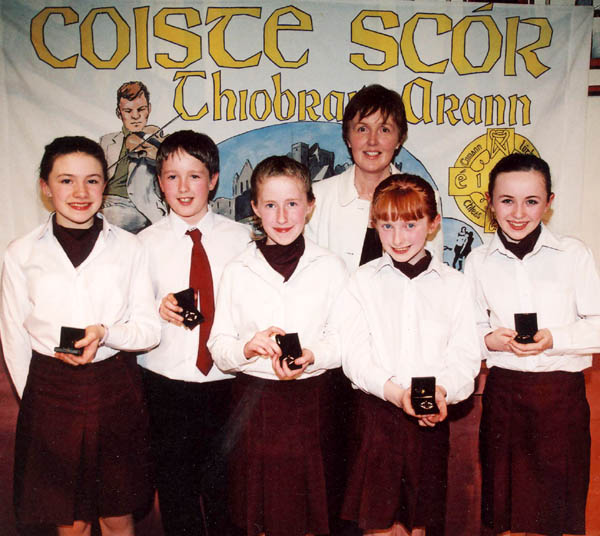 Borrisoleigh Ballad Group, County Final Scór na bPaistí Winners 2008
Clóda Scanlon, Dylan Reid, Aisling Kiely, Orla and Eimear Ryan with their trainer Kay Ryan.
Borrisoleigh parish Scór na bPaisti will be held in the Marion Hall on Sunday 1st March 2009 at 2pm sharp.

Harry Joes Golf Society in Portugal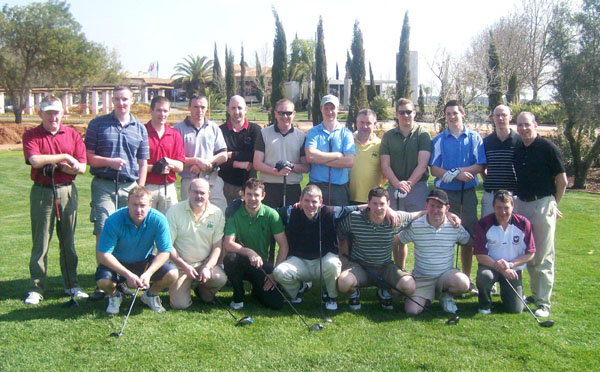 Harry Joe's Golf Society had a very enjoyable trip to Portugal last week. Thirty six members in all travelled to Vilamoura and played golf on some of the Algarve's top courses in perfect weather conditions. A tired and tanned bus load returned to Borrisoleigh on Monday evening last.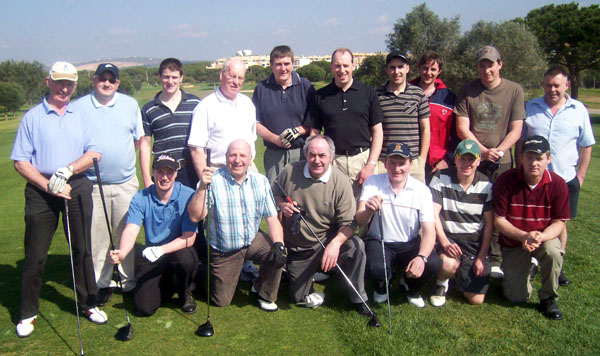 Smiles all round before taking to the fairways!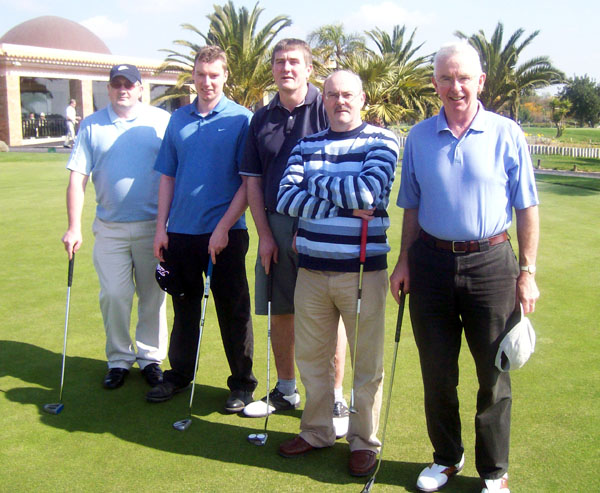 Pakie O'Brien, Damien Ryan, Donal Hurley, Noelie Maher and Matt O'Connell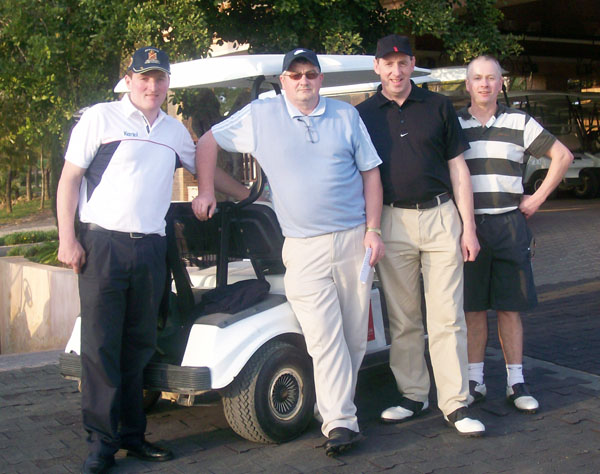 Denis Ryan, Pakie O'Brien, Tom McGrath and Christy Reid

Stories and Poems
Joanne Ryan from Fishmoyne has sent us a few samples of her father's poetry. Hope you enjoy them. You can read them by clicking on the following link
:
www.borrisoleigh.ie/history.php

Marian Hall Lotto

24/02/09

Numbers: 11, 12, 17, 25

No Jackpot Winner

3 match 3 @ €50 each

Jeanette McInerney, Glenkeen
Bridget Leahy, c/o Bingo
Peg Mearns, Rathdowney

Next Weeks Lotto Jackpot

€9,300
Pic of the Past…….down memory lane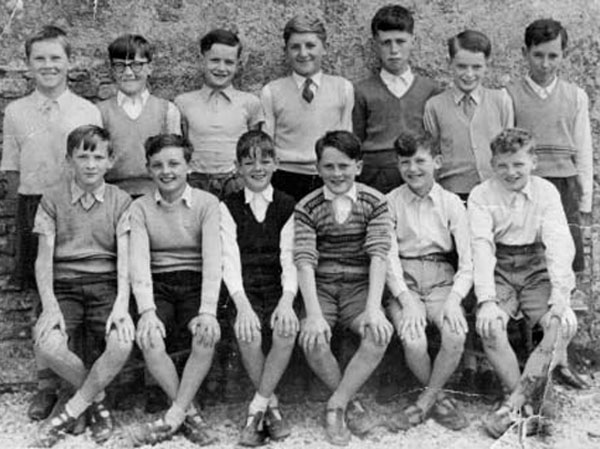 School Photograph – July 1959
Back: Paul Maher, Tim Ryan, Oliver Ryan, Seamus Ryan, Billy O'Brien, Kevin Kent and Tommy Dunne
Front: John Leahy, Rory Kinane, Joe Stapleton, Murty Ryan, Jim Ryan and Tim Carroll

Your Website Needs You!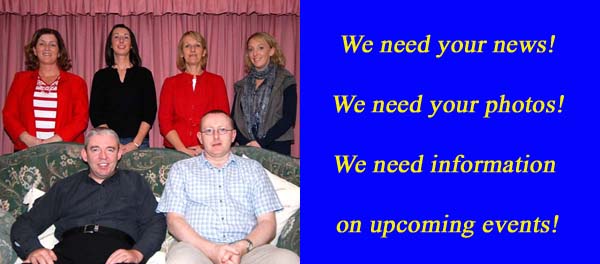 Website Committee: Noreen Fahy, Margaret Cowan, Marie McGrath, Aileen Óg Groome, Michael Barry and Enda Ryan

Many thanks to all those who contributed photographs and news items for this weeks current news.
Well done!

Send your email to: info@borrisoleigh.ie

Also, if you like what you see and want to leave a comment, remember to use the Guestbook!