Denise scales the heights while losing the pounds!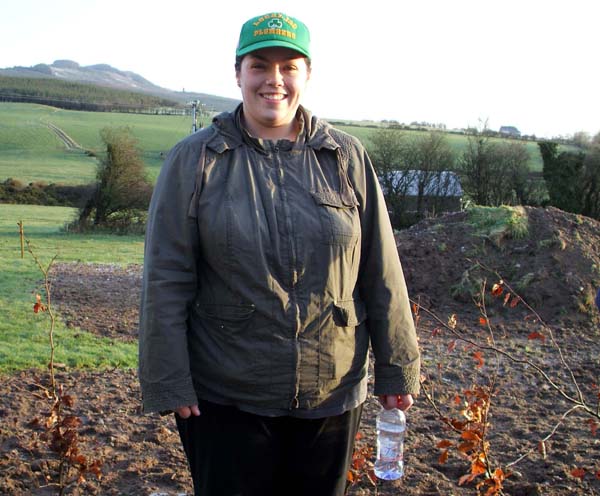 Denise Ryan with bottle of water in hand and the Devil's Bit over her left shoulder – her destination every Sunday morning during the Operation Transformation Series
The Mountain Fitness Gym, "base camp" of the Devil's Bit mountain, was a hive of activity last Sunday morning at 9.00a.m.. A group of approximately 50 braved the elements and joined Denise Ryan in her quest to reach the summit. Denise, is a leader on Operation Transformation, RTE 1, Thursday evenings at 8.30p.m., and as part of her fitness program she tackles the climb every Sunday morning. At the start there was much chatting to be heard but as the pace and inclines increased a little breath was being conserved for other purposes! (mainly breathing!!!) Between the frost crunching underfoot, snow, sun and wind all that was missing was rain! Some of the younger walkers even took a break at the grotto to indulge in a little snowball fighting!
With a final push, the cross on the summit was reached. This was a first time climb to the top for some of the more 'mature' participants!! After pausing to get their second wind it was all downhill. Literally! The group headed back to the base camp where lashings of hot tea and fresh brown bread were laid on. Talk about manna from heaven!! The chatting even started up again!!
Denise and the gang will be undertaking the climb again next Sunday at 9.00a.m. So, if you fancy a morning of chat, fun, fresh air, exercise and of course the tea and brown bread, rise bright and early and join in for the crack!! If you take few steps or complete the climb you'll feel all the better for it! To get to "base camp" follow the yellow arrow signs from Summerhill Cross. Fair play to Tom Kenneally for all his help, support and hospitality to Denise and to all who join her in the Devil's Bit climb every Sunday morning.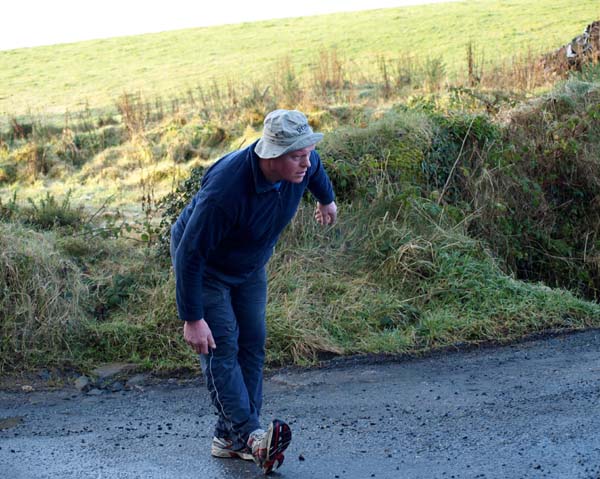 Tom Kenneally shows the 'would-be mountaineers' how to warm up properly with some of his unique moves!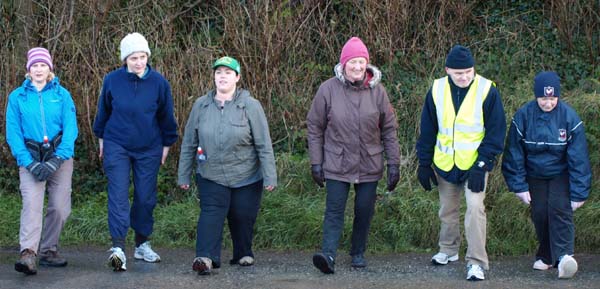 Denise warms up with a few stretching exercises before the Sunday morning climb with encouragers and supporters

Left right – left right – left right!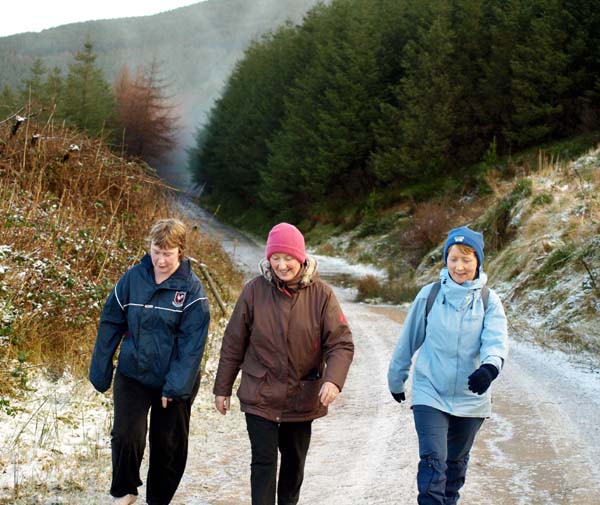 Lucia Ryan, Nancy Lynch and Anna Ryan making their way to the top of the Devil's bit (ahead of everyone else or behind everyone else – we're not sure!!!)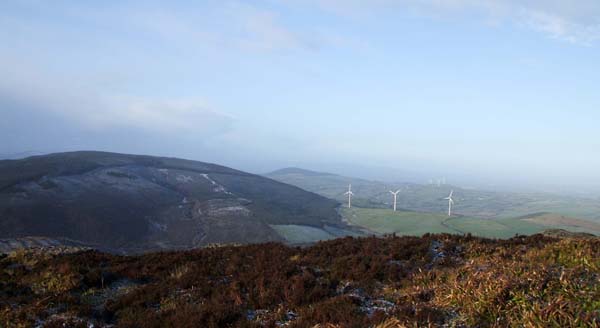 A beautiful early morning view from the top of the Devil's bit

On the phone again Paula?!!!


Paula Ryan making contact with 'base camp' during the final push for the summit!

Bird's eye view!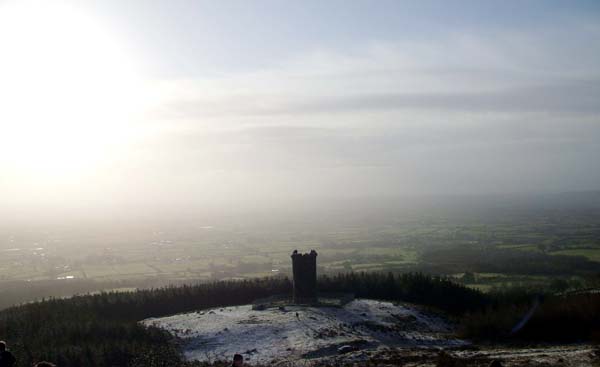 Another early morning view from the top

Well done Denise!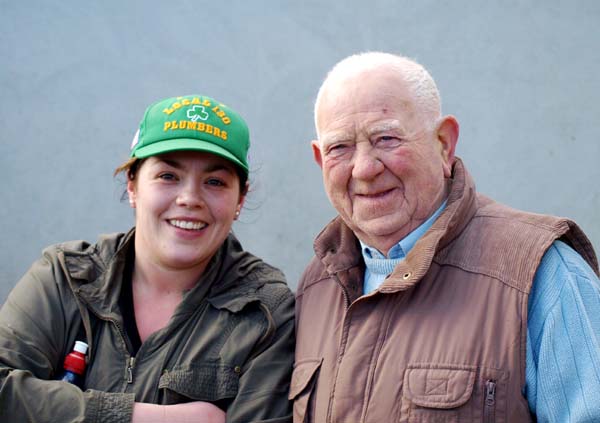 Denise with her Grand-uncle Tony Carey from Coventry
We made it!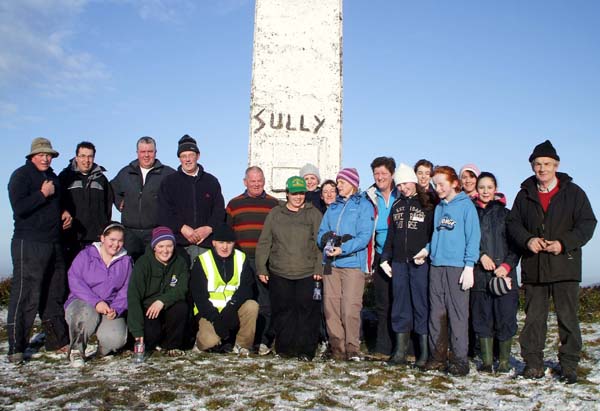 Denise with her band of supporters at the Cross on top of the Devil's Bit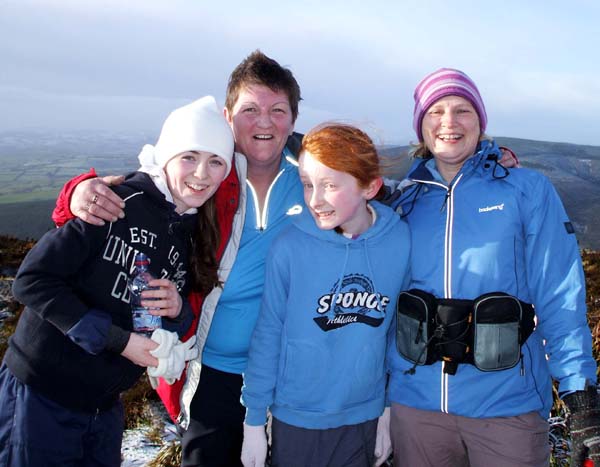 Catherine Harty and Teresa Ryan with Eimear and Orla Ryan after they successfully reach the summit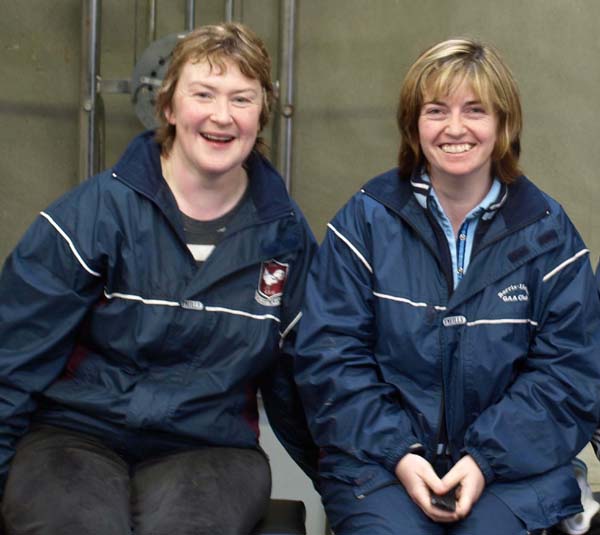 Lucia Ryan and Úna Shanahan relax at Tom Kenneally's Mountain Fitness Gym after the tea and scones were scoffed!
To view the complete set of photos go to our photo gallery or click here

Well done Clíodhna!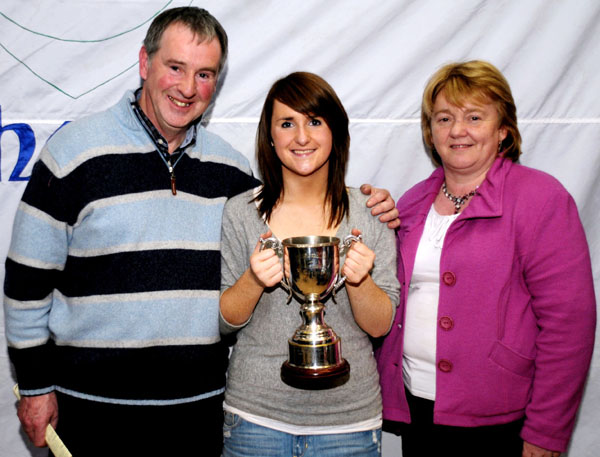 Clíodhna Bourke, winner of the Recitation in the Munster Final Scór na nÓg with her parents Philly and Mary

This could be your car!!!


If you're not in you can't win!!!
This is the New Seat Ibiza soon to be the treasured possession of the winner of the Borrisoleigh Parish Centre Draw. The 5 month draw scheduled to have commenced this weekend (Sat 31 Jan.) has been deferred for one week and will now commence on Saturday 7 Februuary in the Marian Hall after evening Mass. Tickets may be bought for €20 per month for 5 months or for €100 outright from any of the local promoters. The prizes for the monthly draws are €600, €200, €100 and a free entry to the draw for the car. The draw for the car takes place in May.
Happy Birthday Ciara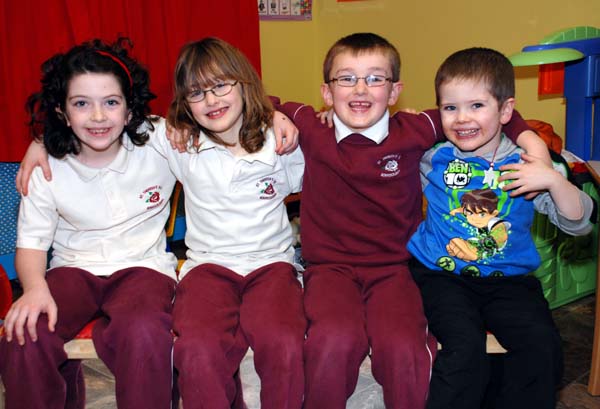 Ciara Murray of Gurteeny who celebrated her 8th birthday party last Saturday 24 Jan. is seen here with her friend Aoife Max, her brother Bryan and Seán Max at an unofficial birthday bash at Aoife's house on Tuesday 27 Jan. Ciara spent her actual birthday at the cinema in Nenagh watchin 'Beverely Hillbillies Chi-Wow-Wow' and later dining out at McDonalds with friends, but her unofficial party was with her best friend Aoife! Next year she'll be nine!!!

Just Chillaxin!


Seán Max takin some time out to relax during Ciara's birthday celebrations at his house


Interested in going to Lourdes in June?

Application Forms are now available for booking places on this year's diocesan pilgrimage to Lourdes.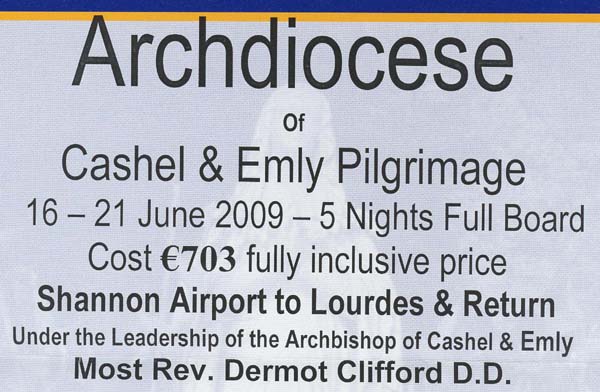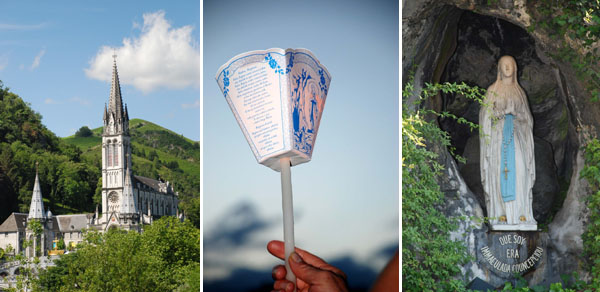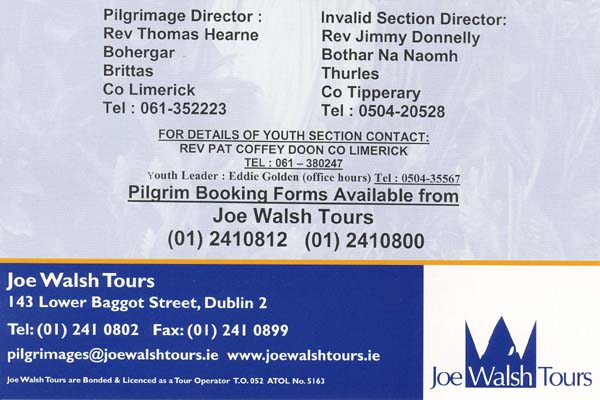 Man at Work (allegedly!)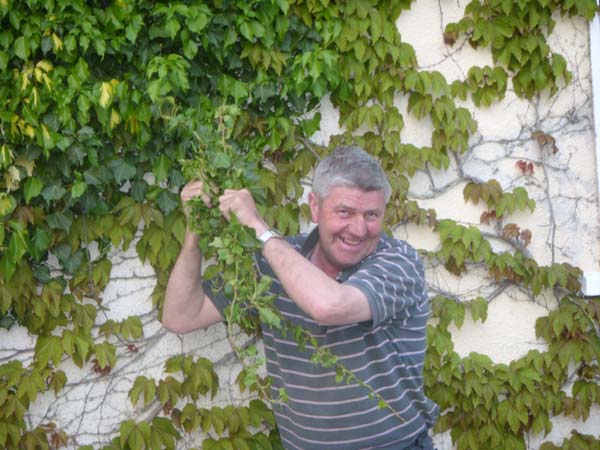 Ollie Kelly seen here trimming back the ivy while the country prepares to trim back for that dreaded recession!!!
Ida on walkabout not too long ago!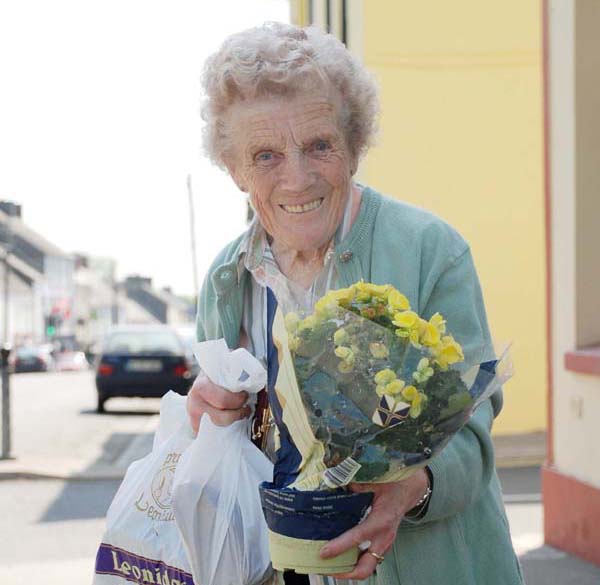 We wish Ida a very speedy recovery as she works her way back to walking fitness after her recent little mishap!
Marian Hall Lotto
27/01/09
Numbers: 09, 12, 18, 21
No Jackpot Winner
6 match 3 winners @ €30 each
Edward Giles, Clonmore
Alice Bourke, Nenagh Road
Nora O'Brien, Coolgort
Murty Gleeson, Ballyroan Cross (x2)
Olivia Thompson, Roscrea
Next Weeks Lotto Jackpot
€8,850
Pic of the Past… down memory lane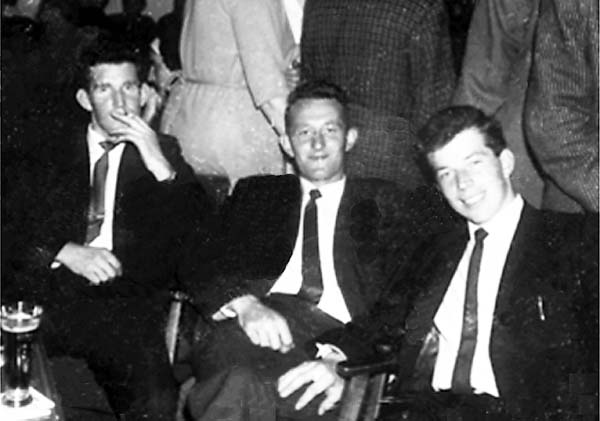 Matt Stapleton Chapel St. Borrisoleigh, Matt Stapleton Pallas Cross, and Tom Tierney Glenbreeda, Borrisoleigh
Your website needs you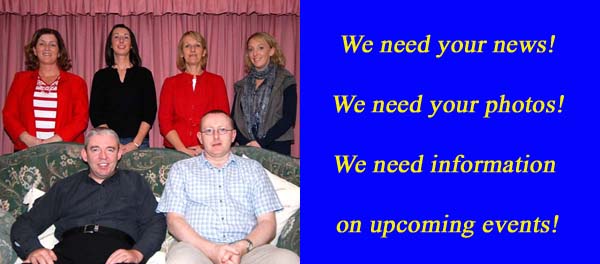 Website Committee: Noreen Fahy, Margaret Cowan, Marie McGrath, Aileen Óg Groome, Michael Barry and Enda Ryan

Many thanks to all those who contributed photographs and news items for this weeks current news. Well done!
Send your email to: info@borrisoleigh.ie

Also, if you like what you see and want to leave a comment, remember to use the Guestbook!